These Celebs Celebrate Summer Right By Getting Fit
Here's how these celebs got fit for the season.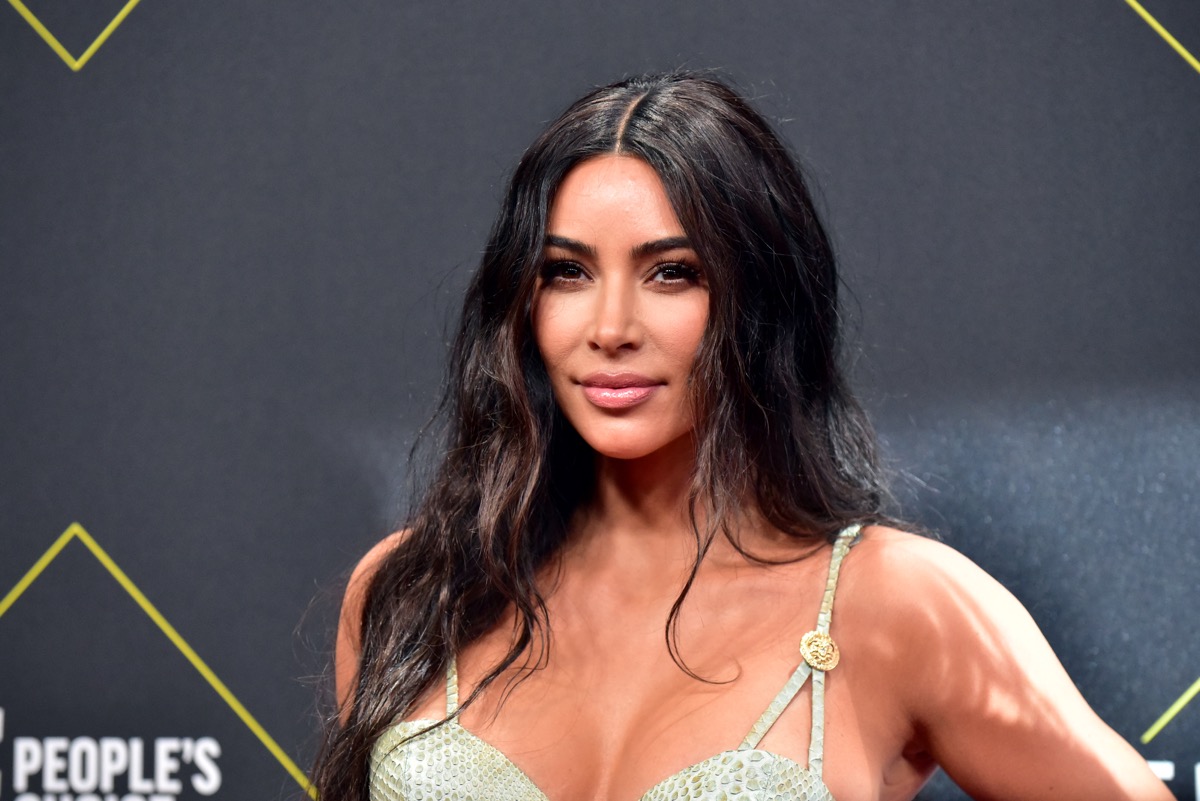 Summer's in full swing, with National Bikini Day having recently passed. "if it requires a bikini, my answer is always yes please!" Halle Berry wrote recently on Instagram. Others have also been posting photos on Instagram, either to promote their own beachwear, or just celebrate their fit figures. Click through to see the latest photos from celebs likes Vanessa Hudgens, Kim Kardashian and Elizabeth Hurley, with fitness and diet tips each has told other outlets about how they have stayed healthy along the way.
The actress, 56, has her own bikini like—Elizabeth Hurley Beach—and here models the Jessica, in which "the classic string bikini is given a luxury makeover with gold and mirrored beading. Features removable padding, it ties at the neck and at the back." She often poses in her swimwear, and generally loves being outdoors and feeling free; the other day, she posted a video of herself outside in "Blighty"—aka Britain— dancing to the Spice Girls with a friend.
Fit Tip: "I like simple, natural, easy food. I don't really like food with a lot of chemicals or additives," Hurley told The Cut. "When I'm at home in the country, I always try and eat food that's grown locally. That goes for meats and vegetables."
The Princess Switch star, 32, spent much of the Spring celebrating Summer early, posting photos of herself having fun by the beach or pool, and did so just a few weeks ago: "The hike = worth it for the hot springs," she wrote. Her next project, tick, tick… BOOM!, is set ot premiere on Netflix in the fall and was directed by Lin-Manuel Miranda.
Fit Tip: When Hudgens was promoting her show Powerless, People mag asked for her "number one tip for someone who's…ready to start changing their diet today." "I think you don't really need to count calories as much as you think you do," answered Hudgens. "Think about eating things that are going to fuel you, give you sustainable energy. And don't be afraid of fats. Like, you can eat bacon, like you can eat avocado. It's good for you. And it's going to give you energy and keep you burning throughout the day. They're not bad. They're really good for you."
Lindsey Vonn, 36, the American former World Cup alpine ski racer on the US Ski Team, has spent the Spring celebrating not just the warm weather, but her self-actualization. "Smiling because I'm finally my authentic self 100% of the time," she wrote on a recent post. "And happy to be surrounded by people who love me for who I am. Getting to this point has taken a long time but I'm here and I'm not going anywhere! #beyou #goofball"
Fit Tip: "I have always been a goal setter," she has said. "I think about the big picture, the big goals I want to accomplish, and work my way in. For example: The Olympics is my big goal. What steps do I need to take in order to get there? I need to be strong. So, I set goals for my training and so on. Completing your goals is also a big confidence boost and will give you the momentum to reach your next goal. Start small and work your way up!"
The Keeping Up With the Kardashians star, 40, has been easy to keep up with; a frequent Instagram poster, she can often be seen in a two piece, hanging out in "paradise" or eating a taco.
Fit Tip: "My trainer Mel [Alcantara] always says that before and after you train, you should eat simple carbs, like sweet potatoes, and small amounts of fat and protein, like chicken. You should also have veggies with your meals, since you need them to help effectively break down and absorb your protein, fat and carbs," she has said. 
"if it requires a bikini, my answer is always yes please!" Berry wrote last week on Instagram.
Fit Tip: Berry, 54, boxes and does yoga but recommends you don't just dive into a new exercise: "Have someone who's knowledgeable in the field walk you through the steps so you can actually tear it up without hurting yourself," she said on Instagram.