Heidi Klum Says "Happy Weekend" in Orange Bikini
The America's Got Talent judge is having fun in the sun.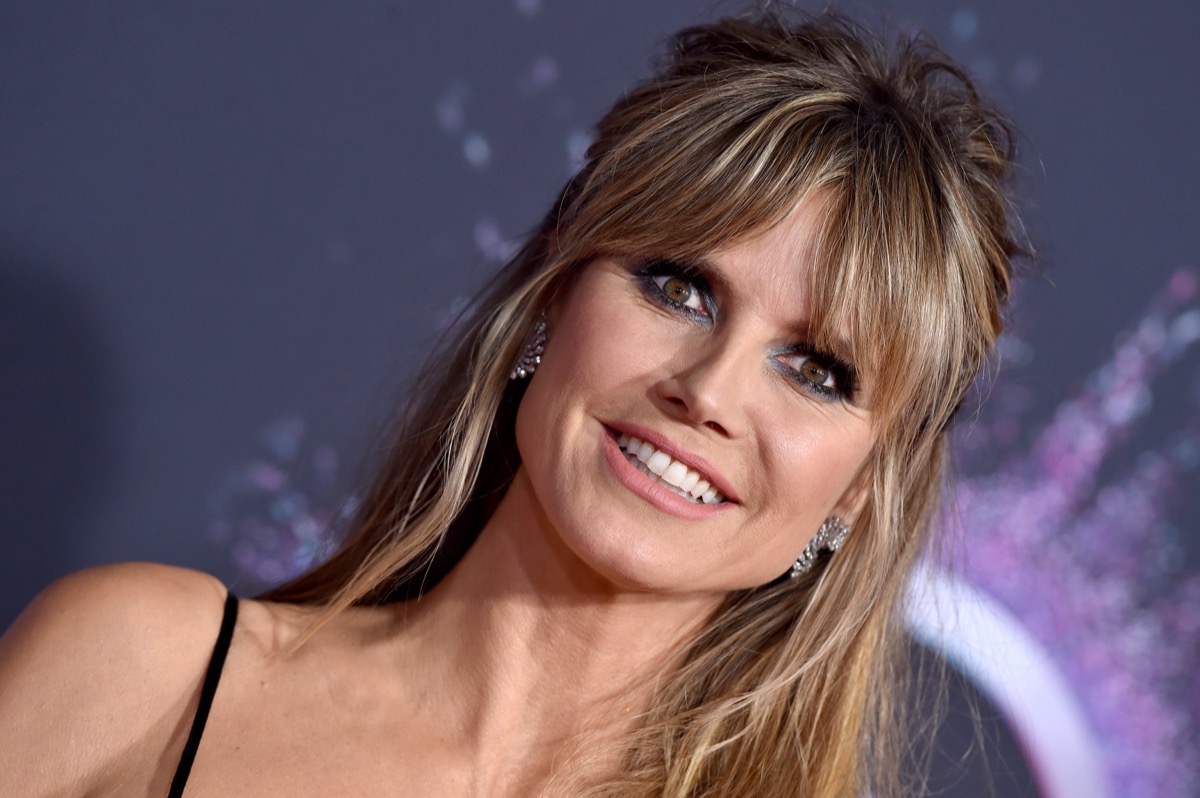 We should all have as fun a summer as Heidi Klum. In the last few days, the America's Got Talent judge's Instagram has been filled with photos of her in a bikini on the beach or on a boat, some with husband Tom Kaulitz (they kissed while forming a heart with their hands). In her latest: "Happy Weekend," she says, posting six heart emojis, and adding that she was wearing a bright orange @moschino bikini. Read on to see how Klum, 48, stays so confident and healthy—and to see the beach-ready photos that prove her advice really works.
1
She Wears Sunscreen Every Day—and So Should You!
"I have added sunscreen to my daily routine," she told Harper's Bazaar. "I grew up without a lot of awareness of how important it is to keep your skin protected from the sun. I remember tanning with baby oil – can you imagine doing that now? I have always been a sun bum. I'm at my happiest on a beautiful beach in the hot sun but, now, I put on sunscreen first. I like the tinted sunscreen by La Roche Posay."
2
She Takes These Vitamins
"I definitely think that you can buy all the potions and creams but it is essential to nourish your skin from within," she told Harper's. "I drink a fresh smoothie every morning that is made from fresh fruit and vegetables, and I take two Perfectil Vitamins which are targeted for my skin, hair and nails."
3
She Listens to Herself—and Her Body
"A lot of beauty comes down to common sense," she told WhoWhatWear. "I get bombarded with products from all over the world, and I love trying all of those different things, but for me, the basics are most important. When I eat well and keep hydrated I can see the difference in my face when I look in the mirror. You've got to look in the mirror and see if there is something up. That way, you know if you break out it could be because of the garbage you ate. If you look dry and your skin doesn't snap back, you're not hydrated. If you just look at yourself and listen, you know what to do."
4
She Uses Coconut Oil on Her Body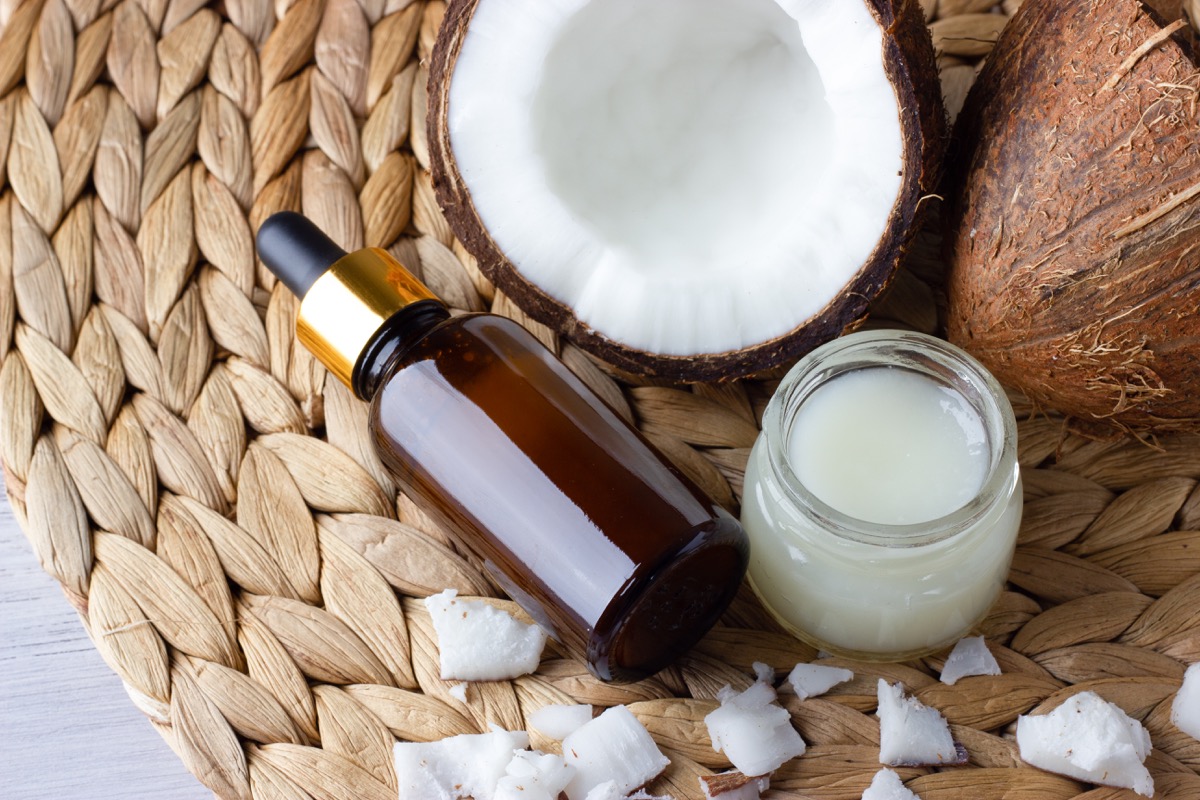 "I love using just plain, old coconut oil that you get in the supermarket," Klum told WhoWhatWear. "Especially in Los Angeles right now, everything is so dry and I'm outside a lot. I love to lather up some coconut oil in my hair and on my body too. It's so inexpensive and it just makes everything feel so yummy and nourished. In general, I like going more towards the natural things instead of the sorts of products that are full of perfumes and astringents. I really love trying all of those things but very rarely do I actually stick with it. I'd rather use coconut oil."
When she looks in the mirror, she sees "… my biggest cheerleader," she told Elle UK. "I don't study myself, I just check I haven't got something on my face after breakfast and I don't look half asleep. I believe in being kind to yourself."