Kate Hudson in Yellow Bikini Reunites With BFF Stylist
"Got the band back together for a day of fun in the" sun, wrote Kate Hudson about Sophie Lopez.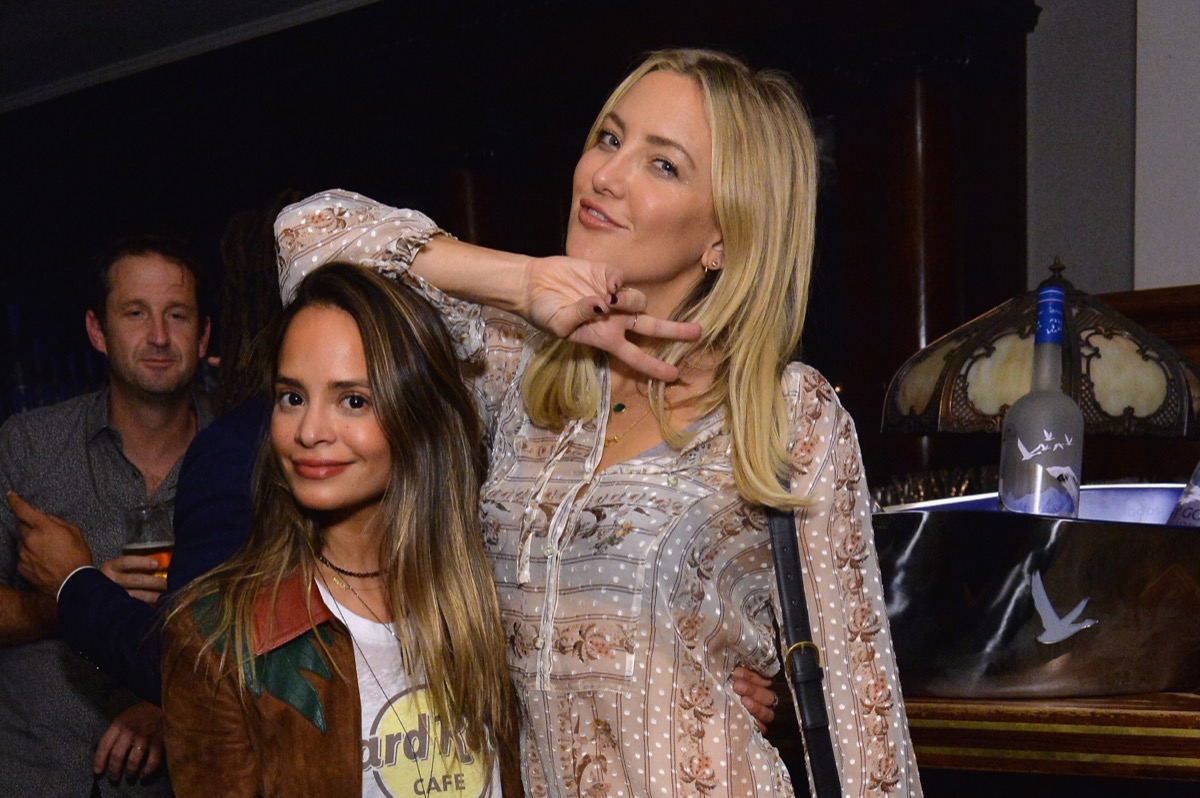 You could replace the sun emoji with Kate Hudson and not notice the difference; both shine bright. Hudson, who just turned 42, caught some rays recently, posting a photo of herself and stylist/friend Sophie Lopez sunbathing. "Got the band back together for a day of fun in the" sun, Hudson captioned the photo, adding: #reemergence #missedmybestie. Lopez has styled Hudson, her mom Goldie Hawn and Roma star Yalitza Aparicio, and many more, after getting her start in magazines. Meanwhile, Hudson now has her own clothing line, Fabletics. Read on to learn a bit more their special relationship—and to see the photo of them together again.
Hudson Says Yellow is Her "Special" Color
The color of this bikini is not random. "I've always loved yellow because it's such a happy color," Hudson told InStyle. "In color therapy, it's our power center — the color of the sun, and the sun is what makes everything grow. I'm attracted to that energy, so I love to wear jewelry that has suns on it too." It's become something she's known for. "Literally a girl, about 18 years old, recently came up to me and said, 'I just wore the yellow How to Lose a Guy in 10 Days dress to my prom.' And I was like, 'What? Still?'" she laughs. "I've worn yellow on the red carpet a few times since, like the Versace gown I wore to the Something Borrowed premiere, but I like to save it for special red carpet occasions now."
Hudson Wasn't Always This Stylish—But Now Has Her Own Clothing Line
Was Hudson always this stylish? "Well, I did have a matching T-shirt and boxer short phase — I even wore them with Tevas," Hudson said, laughing, to InStyle. "But don't worry, it was a long time ago, and it only lasted, like, five seconds." Since then, she's launched her own clothing line, Happy x Nature, and the successful Fabletics athleisure line. "It seems like my entire life has been trying on clothes and then getting them fit," she told InStyle. "Even when I was a little girl, I would watch my mom get ready and it made me just fall in love with clothes. Just the other day, I was looking at my mom's film Shampoo, and was like, 'Oh my God, the fashion.' As actors, there's such attention to detail when you're putting on a costume and creating these characters. You have to tell a story."
Lopez Says Hudson Brings the Energy Every Time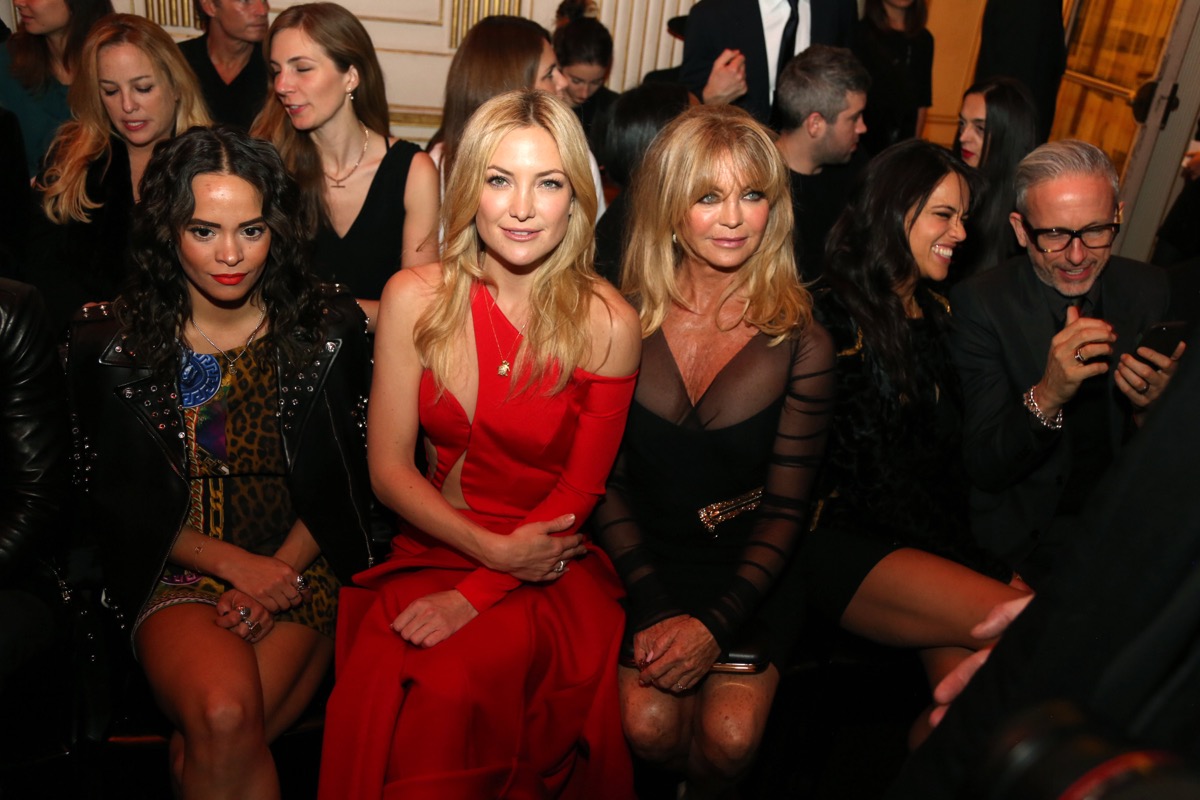 Lopez and Hudson reportedly met when Lopez was styling Brit rockers Muse, many years ago. "I love how well I know her and how she still sometimes surprises me," said Lopez about Hudson to CFDA. "What's great is that sometimes she'll make the choice I didn't see coming. I've known her for a long time, but she still gets excited every time I bring a rack of clothes in. Not everybody enjoys fittings or the process, but she really does. She's just one of the people who makes every day feel like the first day with her enthusiasm and energy."6254a4d1642c605c54bf1cab17d50f1e
Lopez Says Being a Celeb Stylist is Not All Glitz and Glamor
Styling the stars can be fun but: "People don't understand how unglamorous it can be," Lopez told CFDA. "You see a photo of a beautiful rack of clothes, and everything is designer and looks gorgeous and the shoes are color-coordinated. What you don't see is how you loaded all that into a car and carried eight suitcases up a three-story walkup. There are blood, sweat, and tears behind every project. It took me 15 years of real hustling to get to the place where I am today." She sold ads for Condé Nast, before becoming a publisher's assistant and then an intern and finally fashion assistant at GQ, moving into fashion. "You might have a good year and you think everything is great, then you have a bad year. You just never know. I think that people getting into might not be prepared for what they're in for."
Do What You Love and Be Authentic, Say Both Women
In a word to stylists everywhere, Lopez says: "Do it because you really love it. Not for the glamour or the idea of hanging out with celebrities somewhere fancy." "Authenticity is everything. If you believe in something, believe in yourself," Hudson said in her acceptance speech for the Los Angeles Fashion Entrepreneur of the Year award. "You know, whether it becomes the most successful business or just a business that makes you happy — authenticity, that's where it all comes from."