The #1 Most Popular Easter Candy, According to New Data
Here's what everyone is stocking up on this week.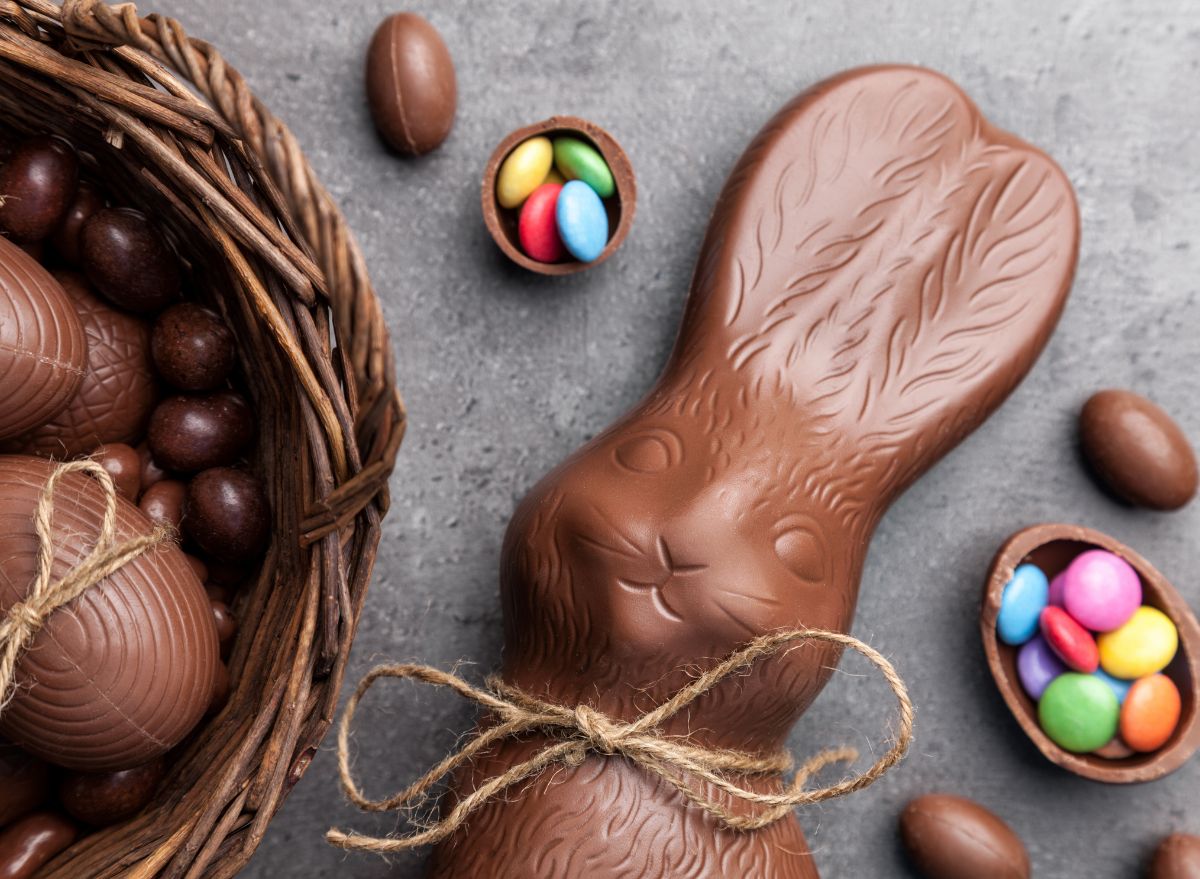 Easter is the holiday where nearly everyone eats chocolate or something sweet, and the data backs this up. According to a survey conducted on behalf of grocery delivery service Instacart, 77% of Americans intend to buy Easter candy this week. And 65% think Easter candy is the best candy of the year in terms of seasonal candy. This makes sense because while Halloween is the candy holiday, it is mostly geared towards kids.
Instacart dug deeper into their platform data to find out what candy spiked the most in sales before the bunny-centric holiday. Here is a countdown to the #1 most popular Easter candy in America.
And if you're picking up Easter candy at Costco, check out 6 Things You'll See at Costco This Year.
Hershey's Milk Chocolate Candy Eggs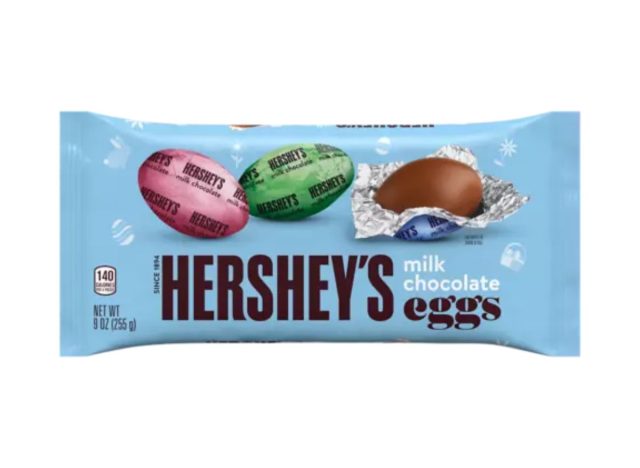 These pastel-wrapped eggs are 100% milk chocolate and are always a welcome Easter basket addition.
Peeps Yellow Marshmallow Chicks
While a third of Americans state that they don't really like these perky little marshmallow treats, a quarter say they buy them for the sake of tradition. What's interesting too is that the yellow ones are the most popular, even though they now come in a wide range of flavors. Seems the coffee, wild berry, Hot Tamales, sour watermelon, and chocolate pudding flavors have not caught on in the same way.
Brach's Jelly Bird Eggs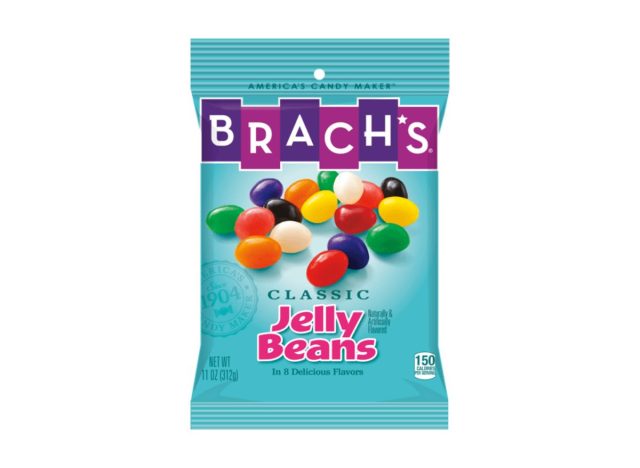 Technically, these are jelly beans with a fun marketing spin. They come in classic flavors like pineapple, lemon, lime, orange, raspberry, cherry, grape, and licorice. A quarter of Americans say jelly beans are their fave Easter candy with cherry, orange, and lemon-lime being the favorites.
Lindt Milk Chocolate Bunny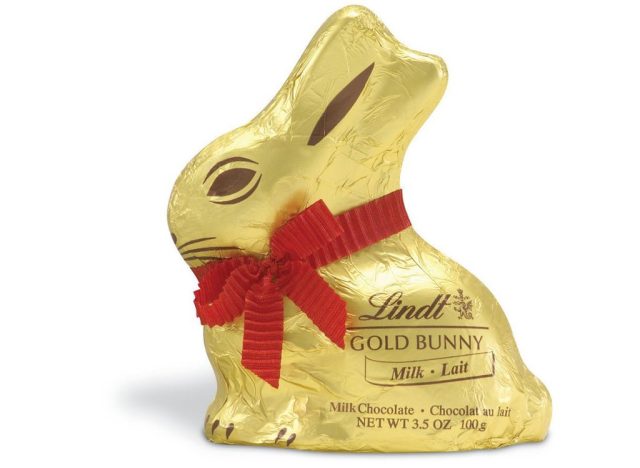 What would Easter be without a huge chocolate bunny? Lindt's iconic gold foil-wrapped bunny with its red bow is a welcome sight in any Easter basket, or just grab a few to snack on when the mood strikes.
M&Ms Easter Milk Chocolate Candy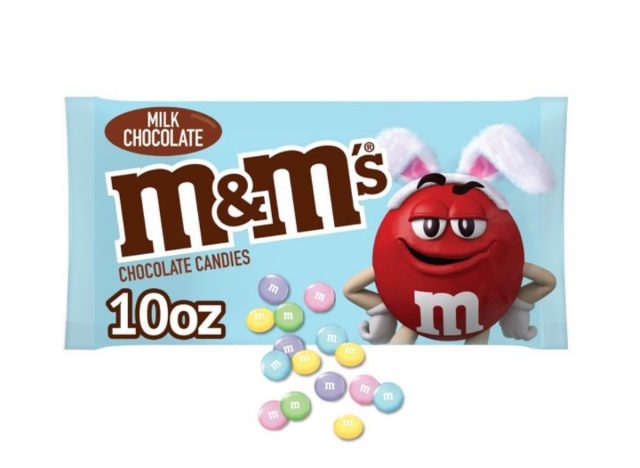 Scatter them around on fake Easter basket grass or just leave a bowl out for guests to grab a sweet treat, just don't forget the pastel M&M's this Easter. FYI, peanut M&Ms are the #4 most popular chocolate in America plus, they look like little eggs.
Hershey's Kisses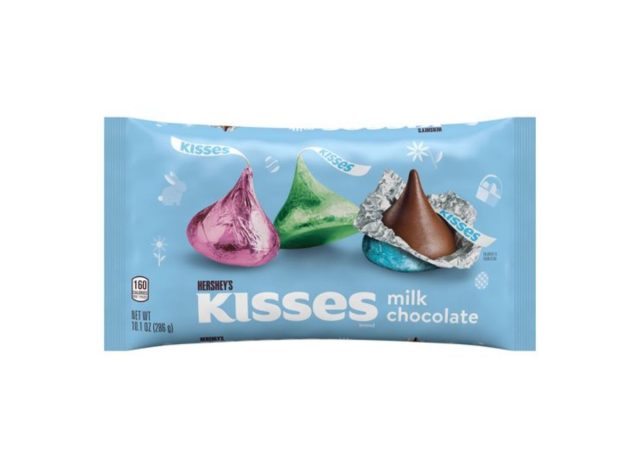 Hershey's Kisses are the 3rd most popular candy in general in America. And people of all ages still love them when they get dressed in their pastel Easter best.
Cadbury Chocolate Mini Eggs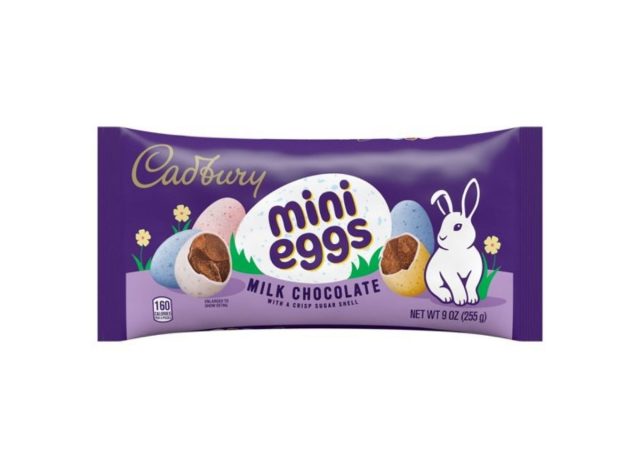 Can't commit to a whole Cadbury Creme Egg? Grab a chocolate mini egg to tide you over.
Starburst Easter Jelly Beans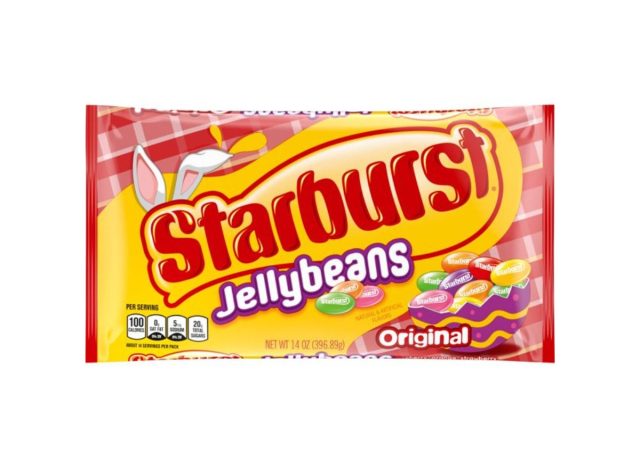 Starburst jelly beans come in kid-friendly strawberry, cherry, orange, green apple, grape, and lemon flavors. They ditch the classic licorice that Brach's still holds onto. Less than a quarter of respondents liked licorice jelly beans. The other jelly bean fails were buttered popcorn and sour-flavored. Florida, North Dakota, South Dakota, North Carolina, and South Carolina bought these jelly beans more than any other Easter candy.
Reese's Peanut Butter Eggs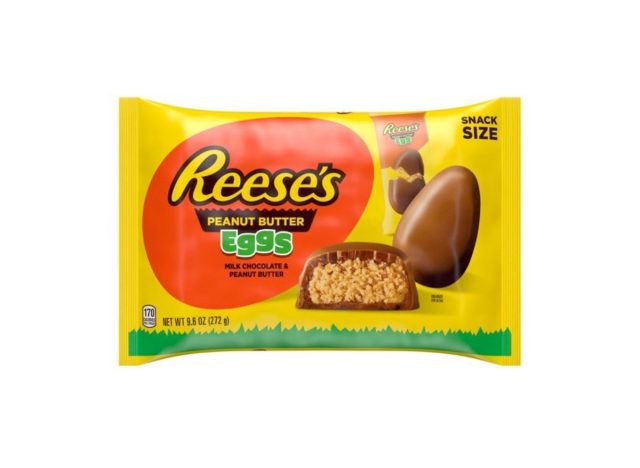 The next two treats are the ones that swept the nation. Reese's Peanut Butter Eggs were the most popular in 20 states, including New York, Pennsylvania, New Jersey, Maryland, Virginia, West Virginia, Ohio, Kentucky, Tennessee, Indiana, Michigan, Illinois, Wisconsin, Idaho, Missouri, Iowa, Minnesota, Nebraska, Kansas, Oklahoma, and Louisiana.  Reese's Peanut Butter Cups are the #2 most popular chocolate candy in the U.S., so it's no surprise that this seasonal take is also a must-have.6254a4d1642c605c54bf1cab17d50f1e
Cadbury Creme Eggs
No candy can touch the popularity of the truly unique Cadbury Creme Egg. It is the #1 best-selling Easter candy on Instacart and ranks as the most popular Easter candy in 24 states, including Washington, Oregon, California, Nevada, Idaho, Montana, Wyoming, Utah, Colorado, Arizona, New Mexico, Texas, Alaska, Arkansas, Mississippi, Alabama, Georgia, Delaware, Connecticut, Rhode Island, New Hampshire, Maine, and Hawaii.
What is actually inside that realistic-looking center? It's just fondant, which is to say a huge influx of sugar, corn syrup, and food coloring, so eat sparingly. Just one 32-gram egg has 150 calories, 6 grams of fat, and 20 grams of sugar. Three Reese's eggs (30 grams) have the same 150 calories, 9 grams of fat, and 16 grams of sugar. So whichever treat you crave, stick to one serving size after a healthy meal.
Plus, don't miss The Best Easter Food in Every State.