Vanessa Hudgens Swears These Diet Tips Work
The Princess Switch star keeps toned and motivated using this advice.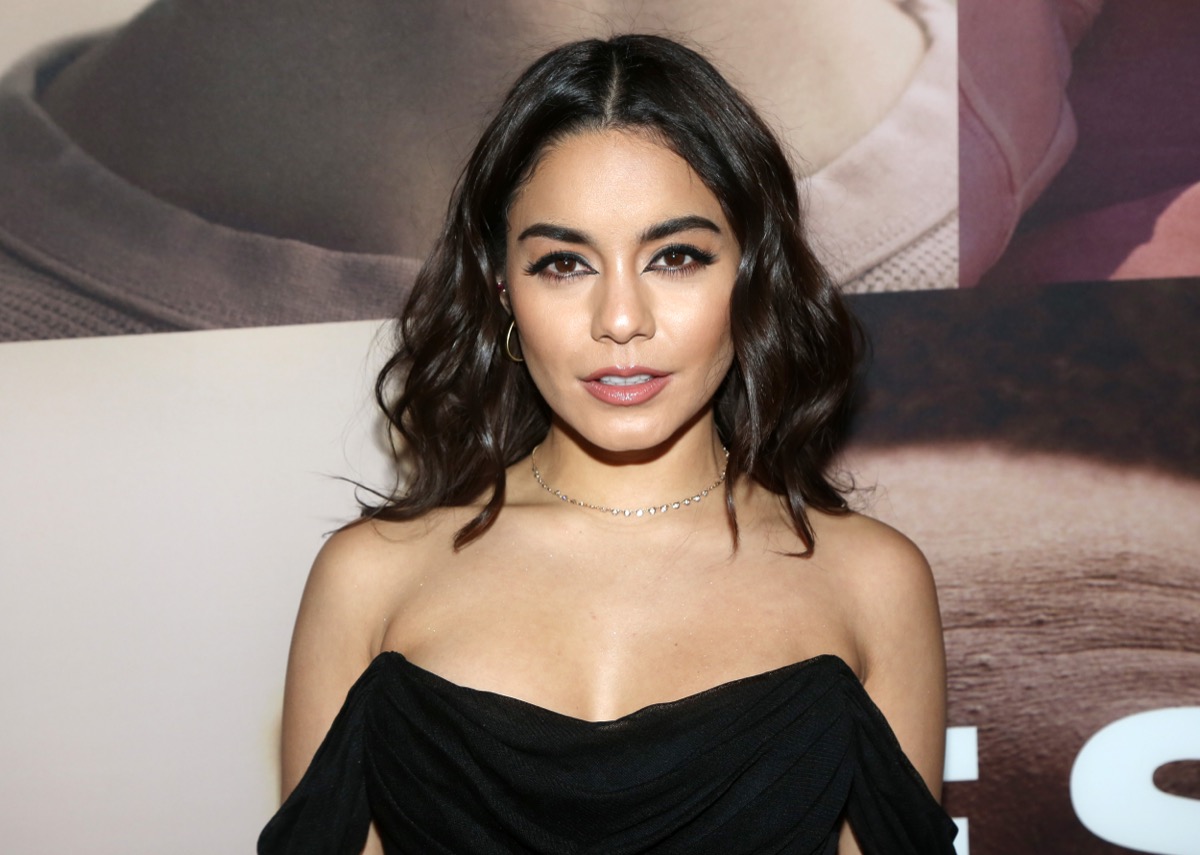 Vanessa Hudgens doesn't effortlessly look like Vanessa Hudgens. "I'm a normal person," she has said—and if you think she's fitter, cooler and generally more confident than most normal people, that's because she puts the work in. The Princess Switch star frequently posts Instagram photos of her working out or eating right (when not by the pool), and that doesn't include the effort she puts into her roles, like the forthcoming tick, tick…Boom!, directed by Lin-Manuel Miranda. Read on to see 7 essential secrets that she's told others—and for the latest photos that prove they work.
This is Vanessa Hudgens' Number One Diet Tip
When Hudgens was promoting her show Powerless, People mag asked for her "number one tip for someone who's…ready to start changing their diet today." "I think you don't really need to count calories as much as you think you do," answered Hudgens. "Think about eating things that are going to fuel you, give you sustainable energy. And don't be afraid of fats. Like, you can eat bacon, like you can eat avocado. It's good for you. And it's going to give you energy and keep you burning throughout the day. They're not bad. They're really good for you."
This is How Vanessa Hudgens Lost 20 Pounds, After Gaining It for a Role
"I'm a normal person. It takes awhile," Hudgens told People about losing 20 pounds, which she had put on for a role. She had to go to the gym twice a day. "Yeah. 20 pounds is a lot, especially on me because I'm only 5'2''. So it definitely took a while. Part of the reason why I was going two times a day was because I just discovered what SoulCycle is, and I'm such a music junkie and I love dancing and I love getting into the zone and that's what you do at SoulCycle. So I was like, 'Oh my God, this is the best thing ever.' I'm having so much fun. I want to do it again and try to do it back to back. And I mean, it was a great workout. Obviously I had to mix it with a couple of other things in order to get the weight off. I didn't feel like I had to get the weight off, but I knew that I would feel better and just more comfortable in my own skin…The most important thing is just feel comfortable in your own skin. If you feel good, that's all it matters." 
Hudgens Meditates—and Met Her Boyfriend That Way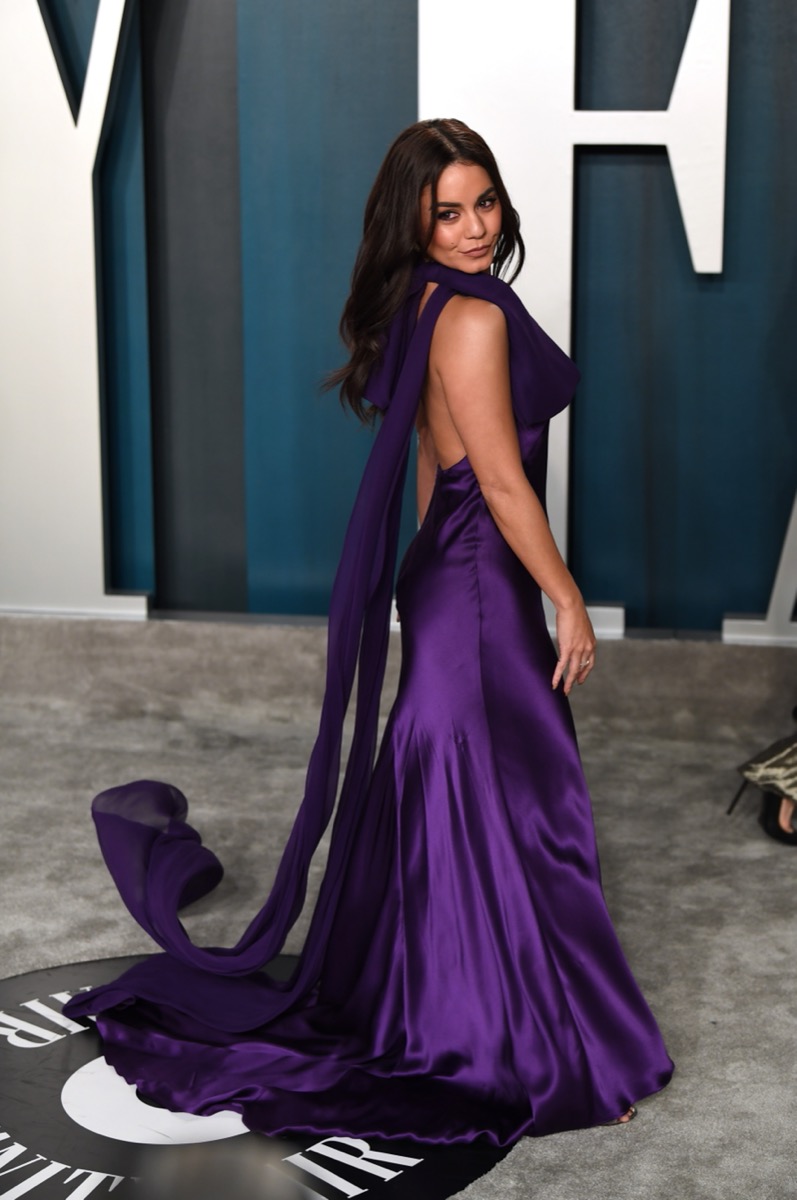 Hudgens is a longtime meditator; as far back as five years ago, she encouraged her Instagram followers to "Meditate daily." And this year, she met boyfriend Cole Tucker, the baseball player, the same way. "Me and Cole met on a Zoom meditation group. Very random, yes," Hudgens told Entertainment Tonight's Katie Krause. "Zoom, you've got to love it." The way she describes her relationship even sounds meditative: "He's just kind of perfect for me. I am [happy]. I really am," she continues. "I think that it's also so important to stay grateful for everything that you have in life. I've been making that a priority, and I feel like it's just been making magic happen all the more."
Hudgens Loves Coffee, Which is Full of Antioxidants
Google "Vanessa Hudgens" and coffee and dozens of photos come up; she loves her coffee runs, and just yesterday she posted a photo of her drinking a Cuban coffee, captioning it "BIG Cafecito fan." It's a healthy choice. "Caffeine is the first thing that comes to mind when you think about coffee. But coffee also contains antioxidants and other active substances that may reduce internal inflammation and protect against disease," Diane Vizthum, M.S., R.D., research nutritionist for Johns Hopkins University School of Medicine, tells Johns Hopkins Medicine.6254a4d1642c605c54bf1cab17d50f1e
Hudgens Works Out Daily, Fostering a Sense of Achievement
"I would do seven days if I had time," she told Parade about her workouts, adding that she is a morning person when it comes to fitness. "I love starting my day off that way because sometimes I'll have a less productive days and if I've gotten a workout in, then I feel like I'm accomplished no matter what."
Hudgens Says When it Comes to Exercise, "The Only Way to Get Back To It Is To Do It."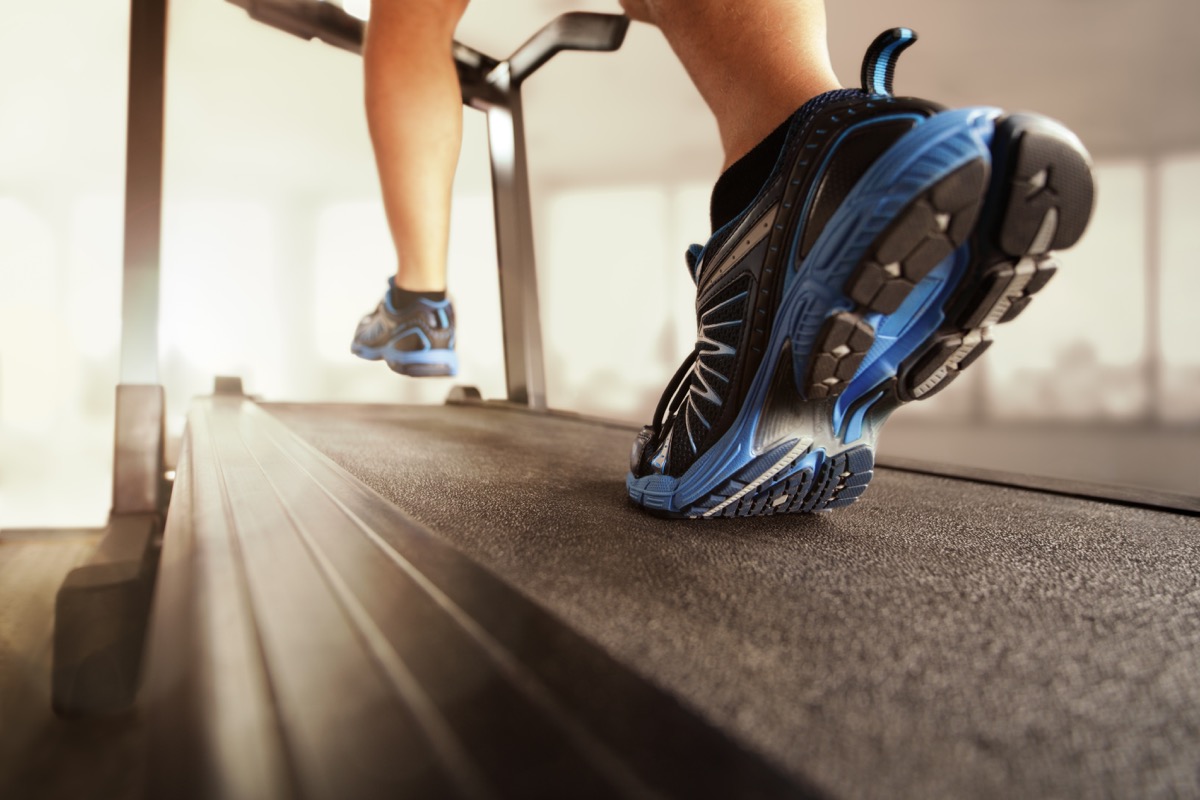 Late last year, Hudgens hit the gym after a while away. "Annnnd I'm back to @dogpound I haven't worked out in almost a month so ya girl was struggling," she said in a recent post, referencing the Dog Pound, the results-driven training studio. "Buuuut only way to get back to it is to do it. I was very upset with @thrivewithjulia"—that's LA-based trainer Julia Brown—"for the jumping loool." 
Hudgens Says "Take Care of Your Mind"
"Wellness, to me, is: An overall state of happiness," Hudgens told The Cut. "I think that when you have a healthy body and mind, you can't help but be happy in life," she told Vulture. Besides drinking a lot of water, her best wellness tip is "to take care of your mind. I think a lot of people get really stuck on trying to fix their bodies to be a certain way, but if your mental health isn't at a place where you can love yourself, the whole thing's pointless."