Only 1980s Kids Will Remember These Restaurants
RIP, Showbiz Pizza Place.
The restaurants your family ate at when you were growing up might not have been the finest dining establishments, but they probably hold a special place in your heart. Chain restaurants are reliable, no matter where you are in the country (or the world). But not all of them have survived over the years. These 1980s restaurants aren't still standing today—and if they are, it's in reduced form.
If you grew up in the '80s, there's a good chance you went to at least one of these restaurants. Does this list bring back any memories?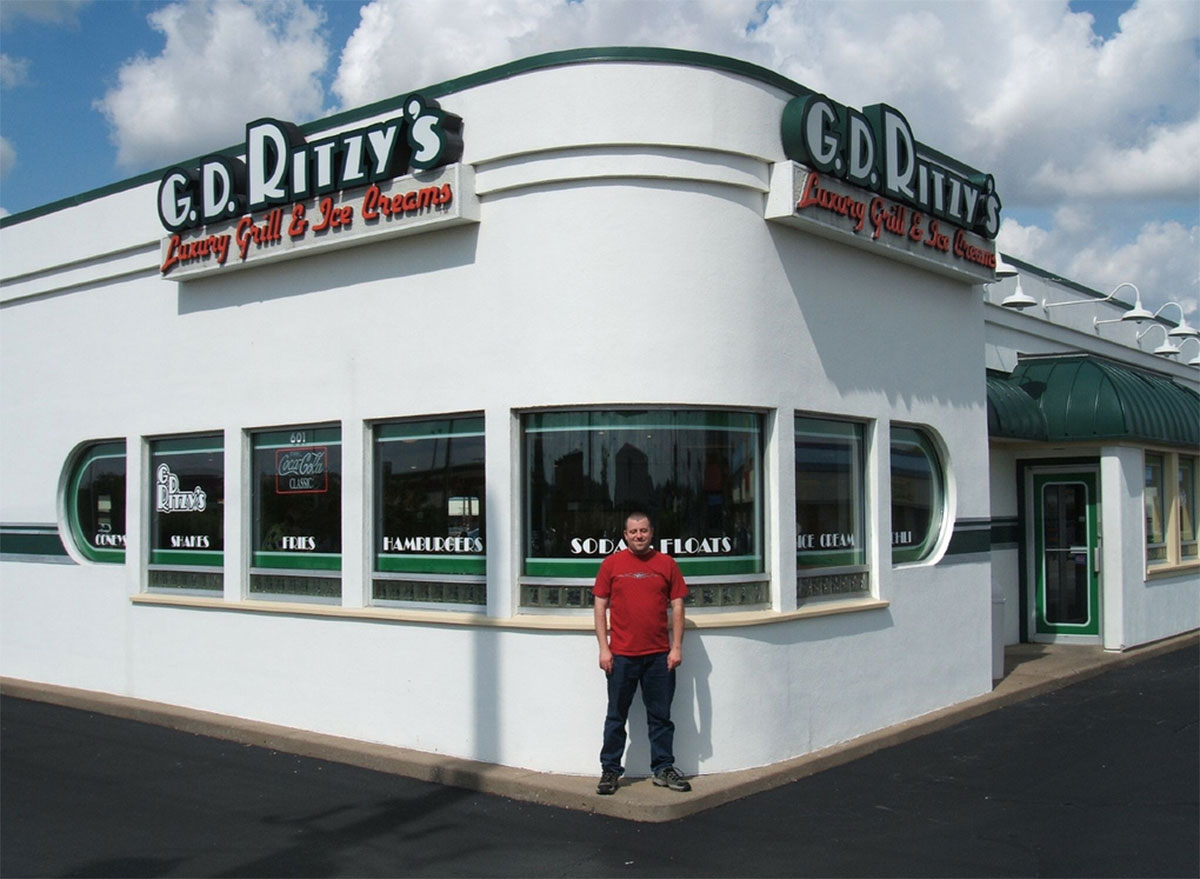 Anyone who lived in middle America and grew up in the '80s likely knows the odd name G.D. Ritzy's. First founded in Ohio in 1980, the 1950s-style restaurant grew quickly, with about 100 locations at its peak. It was known for its burgers, hot dogs, and milkshakes. Although the company liquidated in 1991, there are a handful of independently owned stores left around the United States.
Although it was a regional chain (it was mostly centralized to California), All-American Burger was made famous with anyone who came of age in the '80s, thanks to Fast Times at Ridgemont High. First started in 1968 in Los Angeles, the chain's last location closed in 2010.
Who doesn't love a restaurant with good food and a great happy hour? That's what Bennigan's, an Irish-themed bar and grill, offered in the 1980s. Originally part of the Pillsbury Corp., the restaurant was founded in 1976.
Although it didn't hold up against Chili's, TGI Fridays, and Applebee's, there was a time when it was fairly ubiquitous throughout the states. That is, until 2008 when Bennigan's went bankrupt. There are now only 18 international locations and 15 in the United States.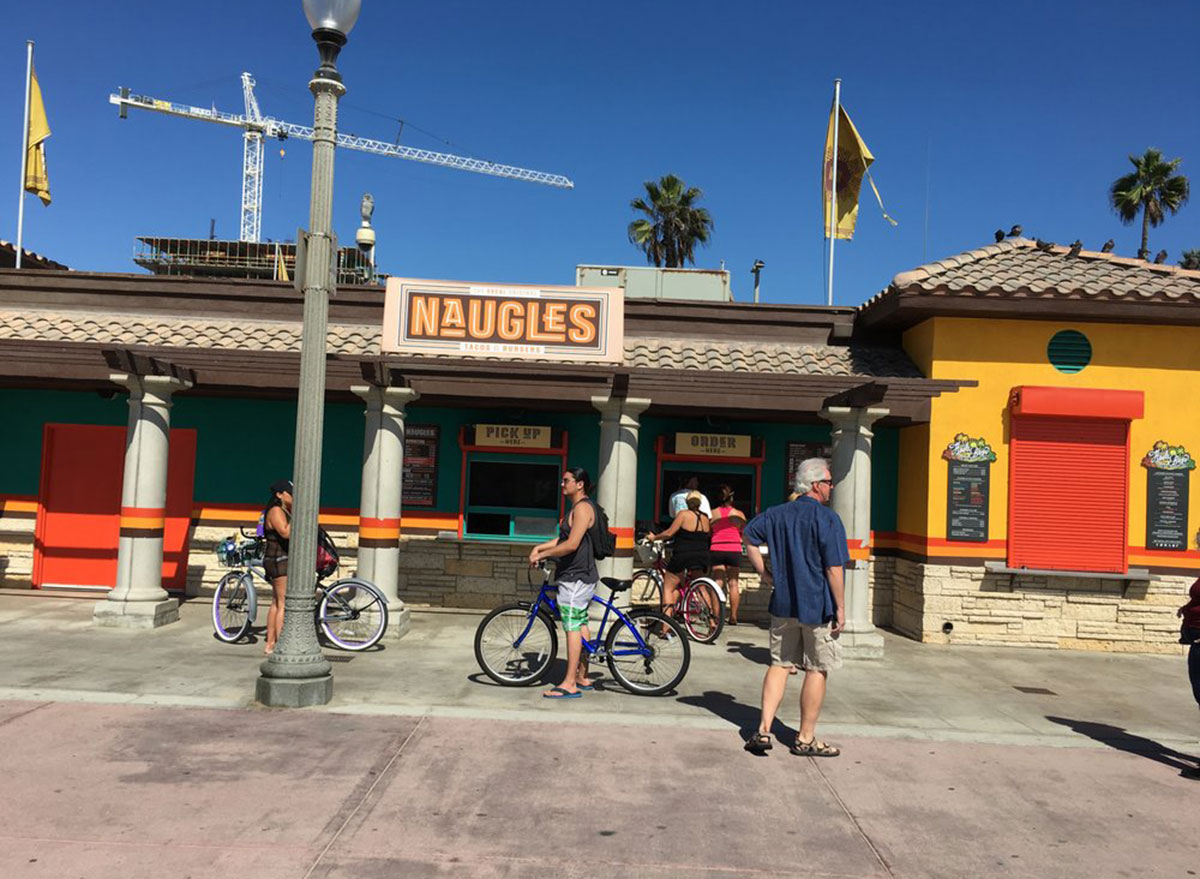 "Prepare food fresh. Serve customer fast. Keep place clean!" That was the motto of Mexican fast-food chain Naugles. Launched by a former Del Taco partner in 1970, Naugles featured simple Cal-Mex food like basic cheese burritos or ground beef crispy tacos.
There were 225 locations by the mid-'80s, but Naugles merged with Del Taco, and locations slowly converted. The final spot (in Nevada) closed in 1995. But '80s kids rejoice: A revived Naugles has been in Fountain Valley, California, since 2015.
Starting out as RoBee's House of Beef in Indiana, Roy Rogers became the more common name for this chain in 1968. They sold roast beef sandwiches, fried chicken, and milkshakes throughout America. While the chain had a rocky financial status through the '70s, there were over 300 chains in operation by the '80s.
All the Roy Rogers locations were sold off in the '90s. But the name was re-franchised in 2003, and there are still some Roy Rogers in Maryland, New Jersey, Pennsylvania, and Virginia.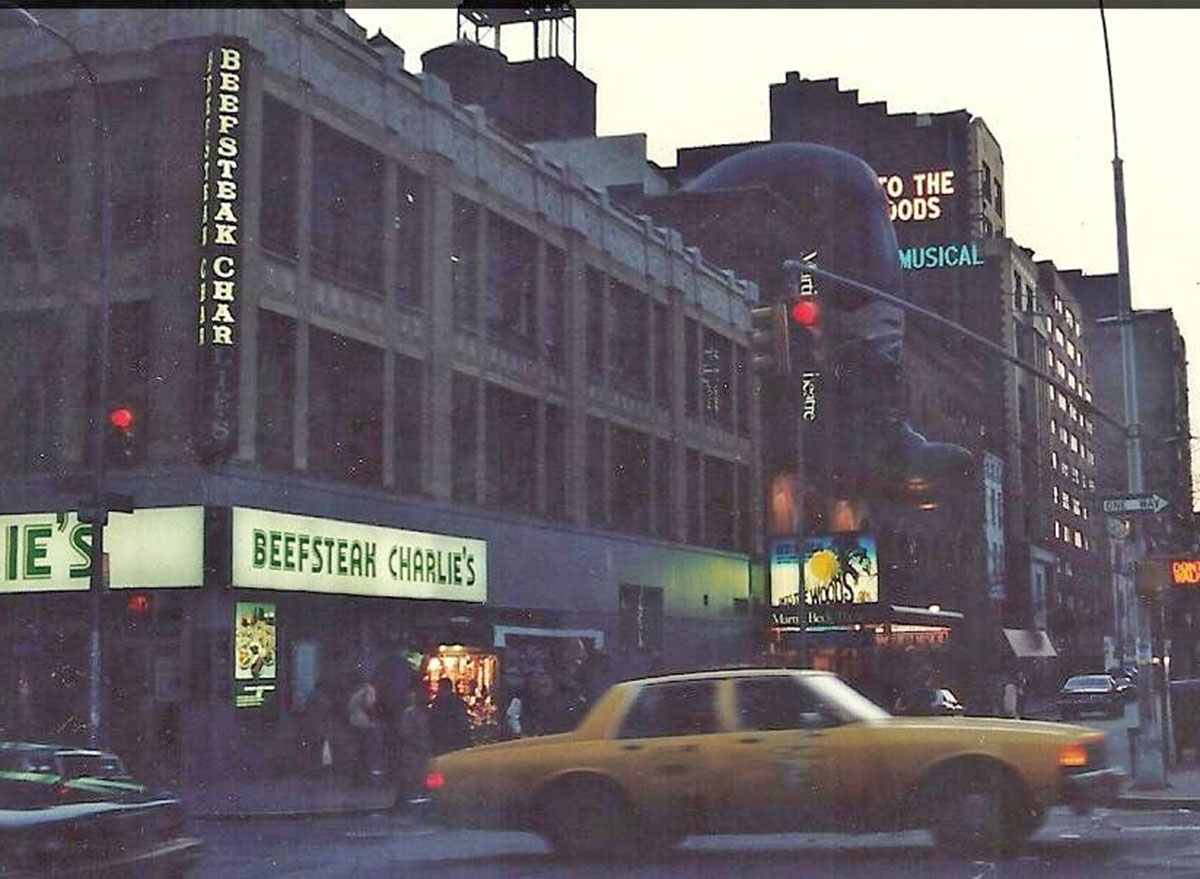 Beefsteak Charlie's was a Manhattan stalwart from the early 20th century to the late '80s. It took on the rest of the East Coast in the '70s, too. The chain marketed an all-you-can-eat salad bar plus unlimited beer, wine, and sangria. By 1984, there were 60 locations. But its flame burned short and bright: By the late '80s, the owners filed for bankruptcy, and all of the locations had closed by the 2000s.
Originating in El Paso, Texas, Pancho's Mexican Buffet grew in popularity, thanks to its all-you-can-eat "buffet"-style service. Unlike a regular buffet, you could raise your flag and a server would bring more of whatever you'd like, whether it be tacos, flautas, tamales, guacamole, or sopapillas.
There were dozens of Pancho's locations by the '80s in the Texas area and surrounding states. Sites dwindled in the '90s and '00s, and Pancho's was bought out in 2001. A handful of non-corporate locations still exist in Texas, Louisiana, and Oklahoma.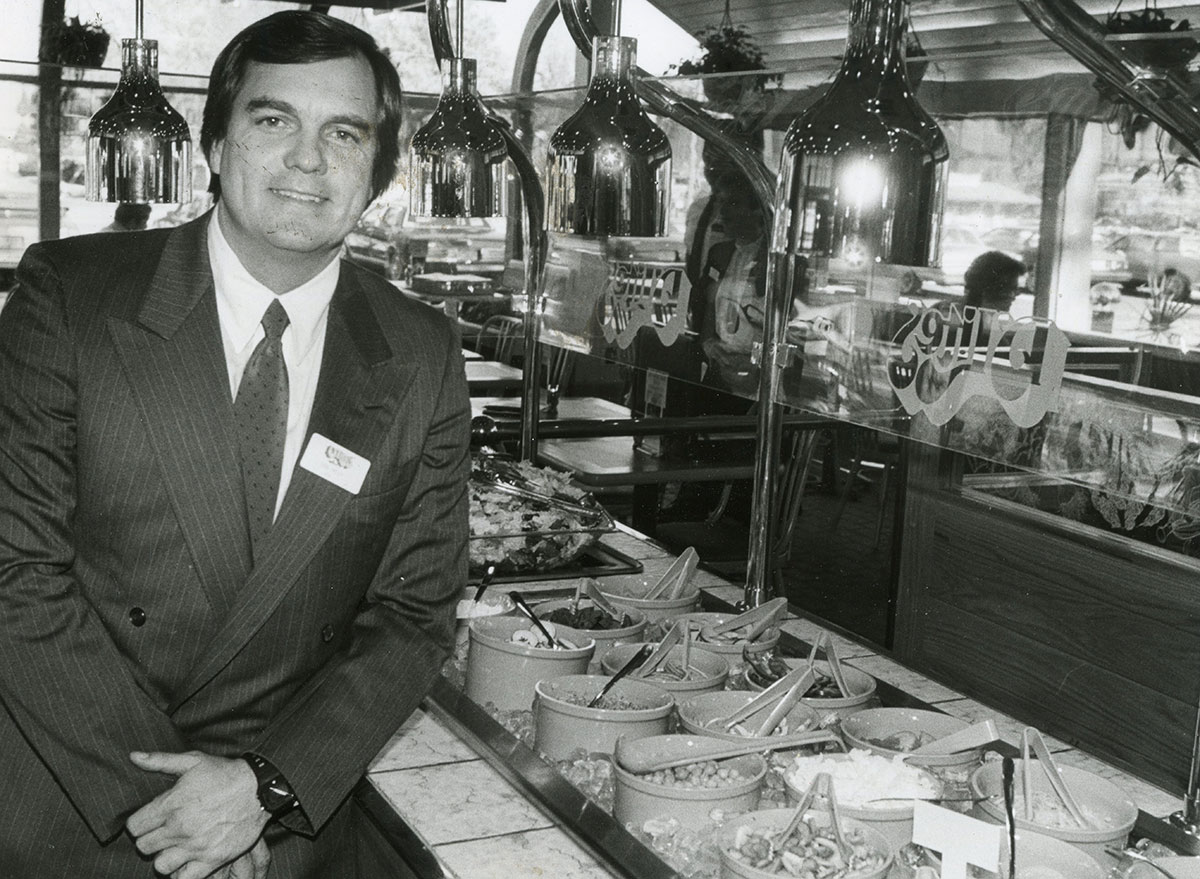 Fast-food chains aren't necessarily known for their healthy options (especially in 1980s America), but that's what D'Lites sought to do with its menu. Reduced-calorie dishes included hamburgers made with lean beef, high-fiber buns, and low-calorie cheese.
By the mid-'80s, there were nearly 100 D'Lites locations across the country. But by the late '80s, most locations had been sold. Sadly, there are no more D'Lites today.
6254a4d1642c605c54bf1cab17d50f1e
La Petite Boulangerie wanted to be every neighborhood's neighborhood market—and in the '80s, they made a pretty good run at doing just that. There were at least 140 locations at its height, with spots serving up bread in Denver, New Jersey, San Francisco, and more.
However, in the late '80s, La Petite Boulangerie was purchased by Mrs. Field's, where cookies were the name of the game.
If you were a kid in the '80s, there's a good chance you had a birthday party or two at Showbiz Pizza Place. An animatronic hillbilly bear named Billy Bob greeted kids as they watched a show, played arcade games, and ate not-super-outstanding pizza.
When similar style pizza place Chuck E. Cheese went bankrupt in 1984, ShowBiz purchased it. And by the early '90s, Chuck E. Cheese became the name of all locations.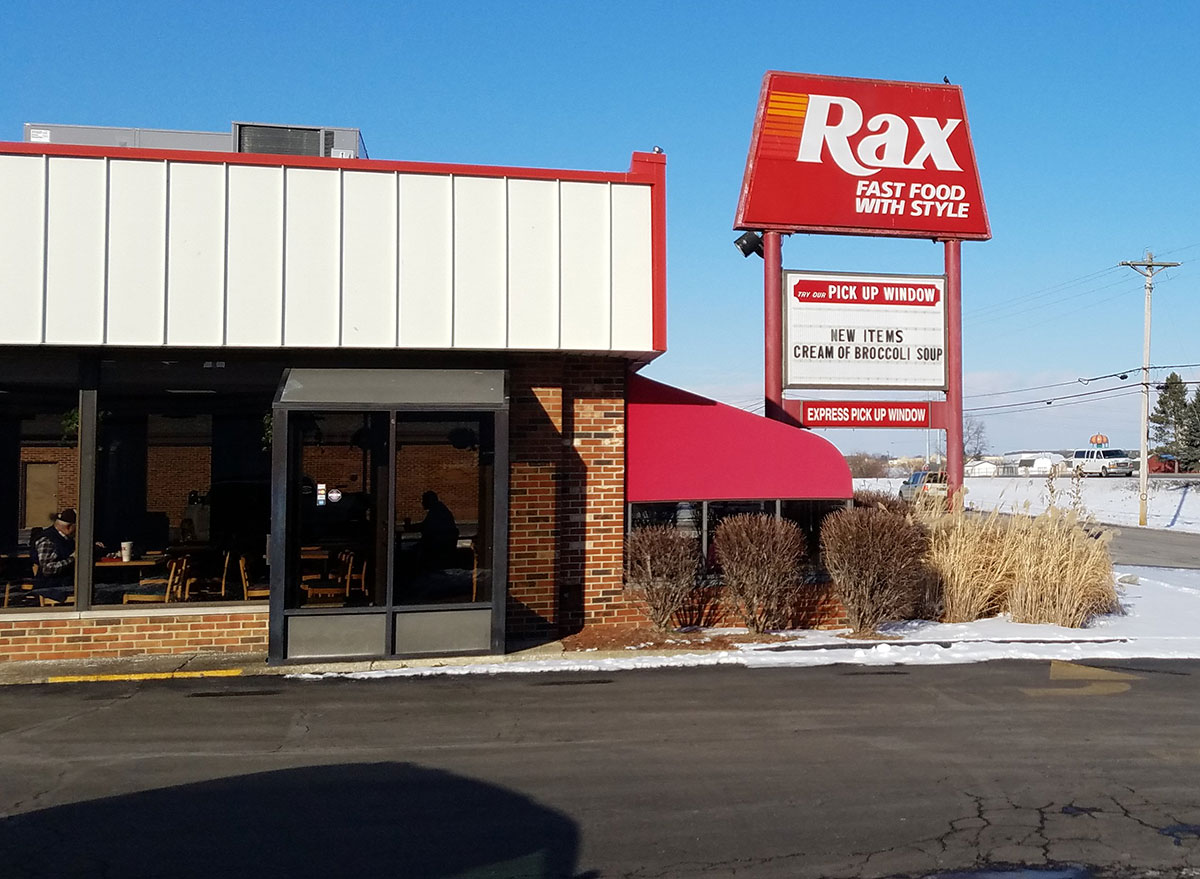 First called JAX Roast Beef, then RIX Roast Beef, Rax Roast Beef was popular for its roast beef sandwiches, baked potatoes, and salad bars. There were at least 300 Rax locations by the mid-'80s; there were even locations in Guatemala and Canada.
The company filed for bankruptcy in 1992 and never quite recovered. Many locations were converted to Hardee's in the '90s after the burger chain bought Rax. There are still a couple of Rax locations in Ohio today, but the chain has diminished significantly since its heyday.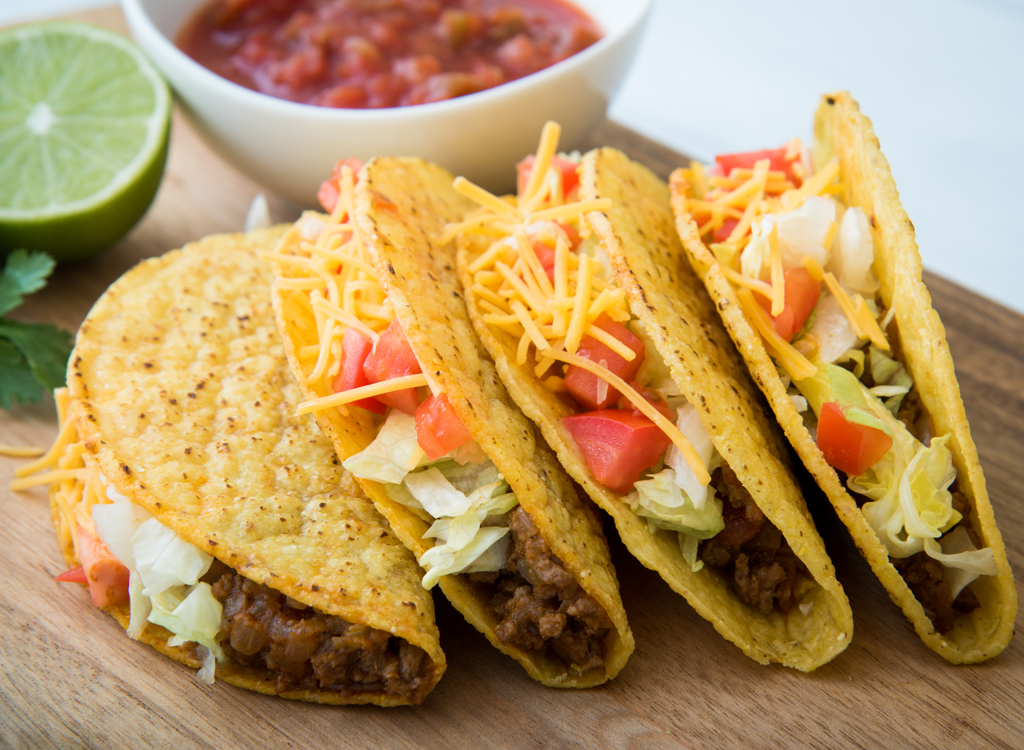 Taco Viva started in 1968, but it was at its peak in the '80s, when it had around 80 locations across the country. It served as competition to other taco fast-food chains like Taco Bell, with its burritos, nachos, enchiladas, and six sauces.
The company sold most of its locations in the '90s, though, before they all fizzled out.
If you grew up eating at these 1980s restaurants, seeing this list might take you back to your childhood. And if not, well, you were probably missing out.
Dalene Rovenstine
A New York-based freelance journalist, Dalene Rovenstine often writes about food and drink and health, as well as entertainment, beauty, and other lifestyle topics.
Read more about Dalene