The Best Food Processors of 2019
Here's a guide to which food processor you should buy, based on your kitchen needs.
We may earn a commission for anything you purchase through links on this page.
A good food processor can save loads of time in the kitchen. Functioning like an electronic sous chef, they can chop onions, grind peanuts, puree chickpeas for hummus, shred cheese, and knead pie dough. But which model is the best for what you do in the kitchen?
Not all food processors are created equal, which is where we come in. We've rounded up the best food processors out there, based on what you'll be using them for in your own cooking.
Best Overall: Cuisinart Custom 14 Food Processor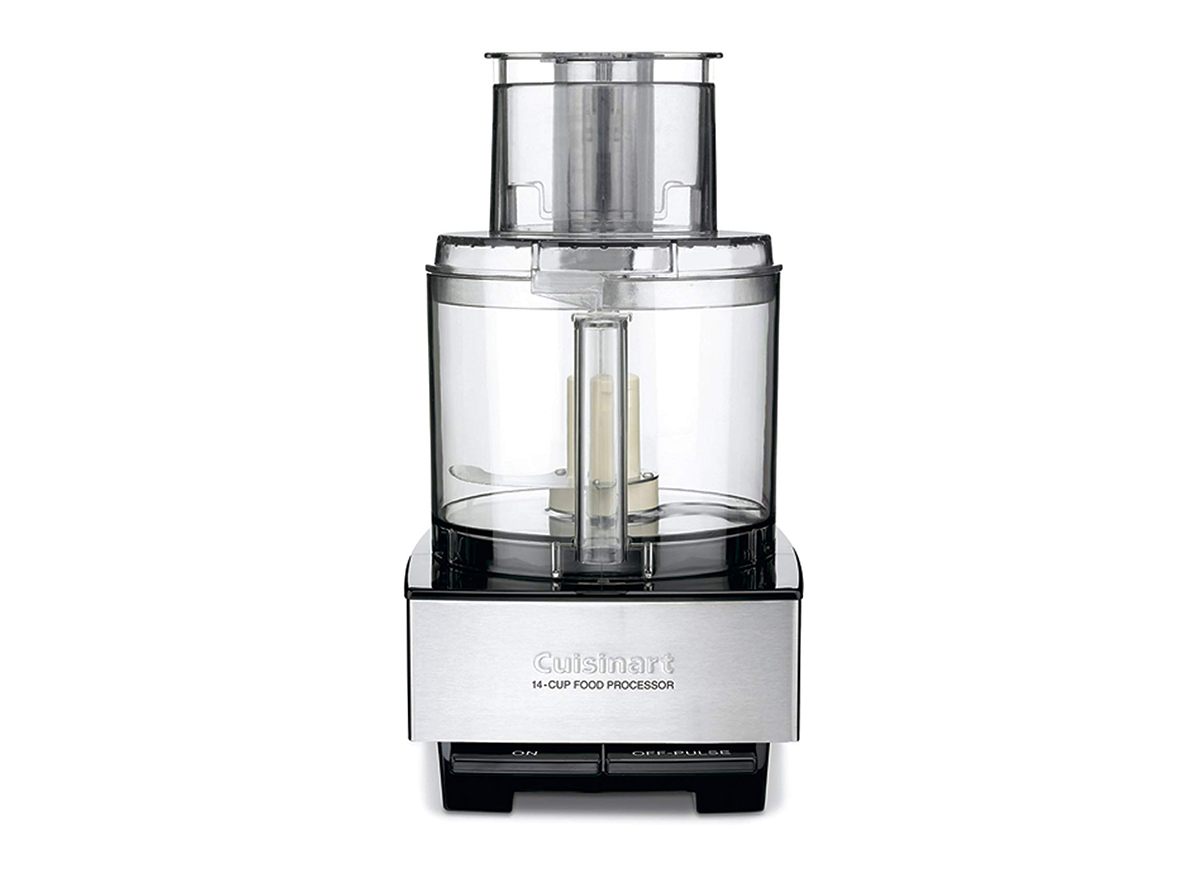 If you ask a group of home cooks about their favorite food processor, they would overwhelmingly recommend this 14-cup model. I'm no different. If the box holding my Cuisinart hadn't gone missing when we moved several years ago, I'd probably still have the one that was a wedding gift. Still, it was replaced immediately to resume taking those tasks in the kitchen that I'd rather someone else do. Cuisinart food processors have been popular in America since the 1970s when Julia Child made them her favorite cooking appliance, and Cuisinart food processors are still bestsellers today.
There are quite a few models of Cuisinart food processors, but the Custom 14 gets our vote for its stainless steel accessories and powerful motor. Not only does it work with Cuisinart's reliable speed and strength—720 watts worth—but because it doesn't have ridiculous amounts of tiny nooks and crannies, cleanup is easy.
My own Cuisinart is a cheaper model than this one, but I can aspire. While lots of users cite the difference in quality with the older models compared to the newer versions, these machines are known for lasting a long time, so you can consider it a well-worth-it investment in your kitchen.
Best Attachments: Breville Sous Chef 16 Peel & Dice Food Processor
This food processor not only has three separate chute sizes, but it also includes an updated dicing attachment. Adding the kit to your purchase gives eight-millimeter and 16-millimeter dicing options for the precise cook.
There's also a peeling attachment that's able to handle "up to seven potatoes at a time," according to the manufacturer. The unit comes with a 16-cup and a 2.5-cup bowl to handle different jobs, too. Plus, it includes a micro-serrated S-Blade, reversible shredding, variable slicing, and julienne discs.
If that isn't enough, there's a French fry cutting disc, a whisking disc, a dough hook, plastic spatula, its own storage box, and a cleaning brush to finish the job. The price tag isn't cheap—usually close to $500—but depending on how much home cooking you do, it may be worth the splurge.
Best Capacity: KitchenAid Pro Line 16 Cup Food Processor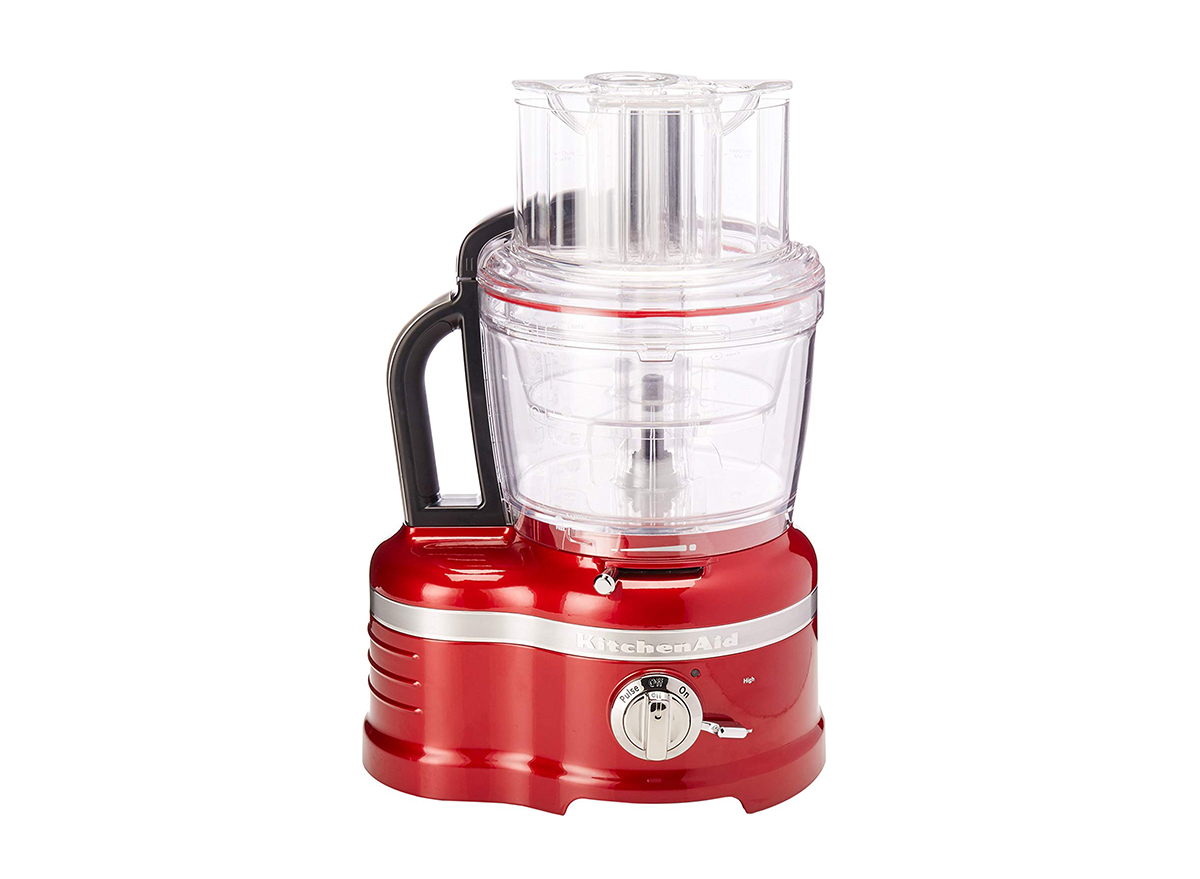 There are quite a few food processors available with 16-cup capacity, but the cool aspect of this KitchenAid model is the ability to change between 16, 10, and four-cup bowls.
At 28 pounds, Amazon reviewers describe it as being built like a tank. But if you are making large amounts, the space in the reservoir is hard to beat. Plus, it comes in KitchenAid's signature candy apple red. Win!
Best Workhorse: Breville Sous Chef 16 Cup Pro Food Processor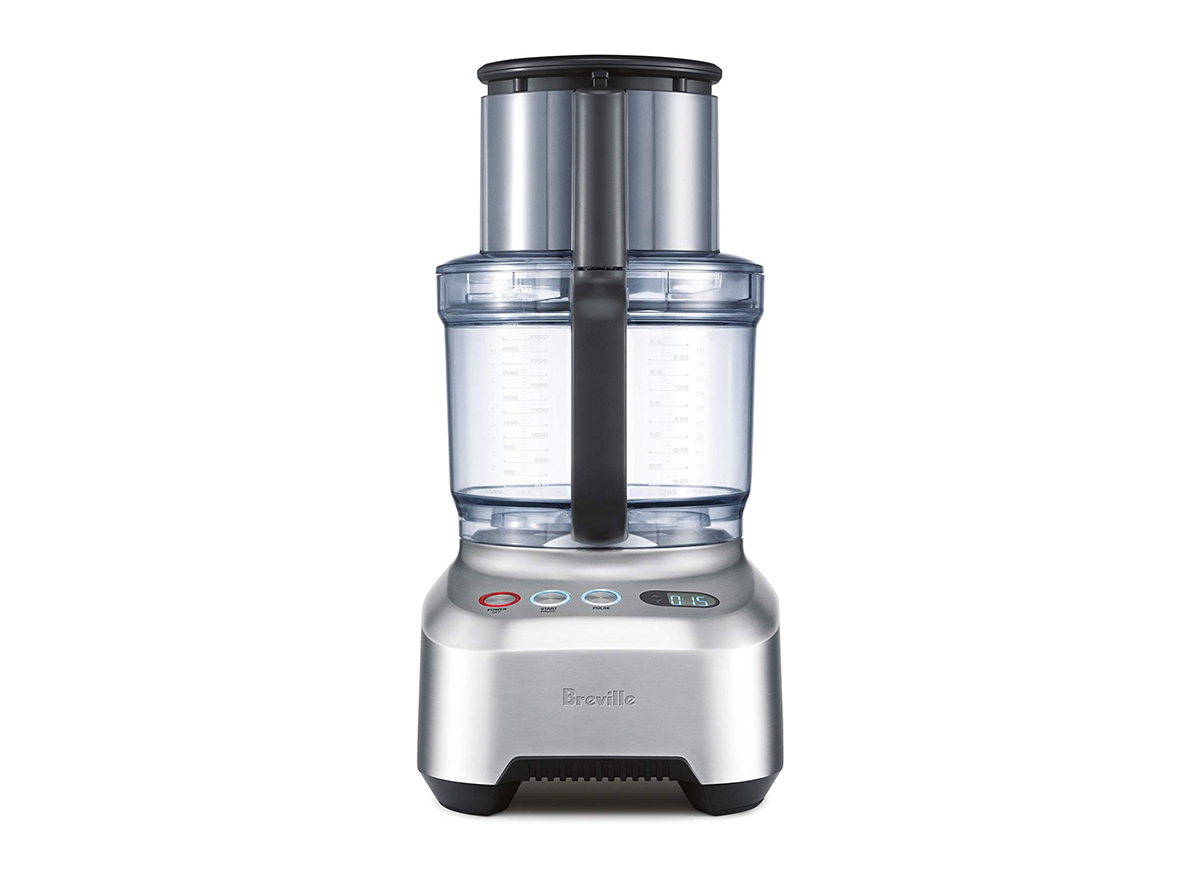 This Breville food processor boasts a super-powerful 1,000-plus-watt engine. This Breville food processor is a less expensive option than the Peel & Dice model we mentioned above from the same brand. It still comes with an assortment of tools, though, but it doesn't include the potato peeler. Breville stands behind its product, too—the company offers a 25-year warranty on the motor.
Best on a Budget: Hamilton Beach Deluxe Big Mouth 14-Cup Food Processor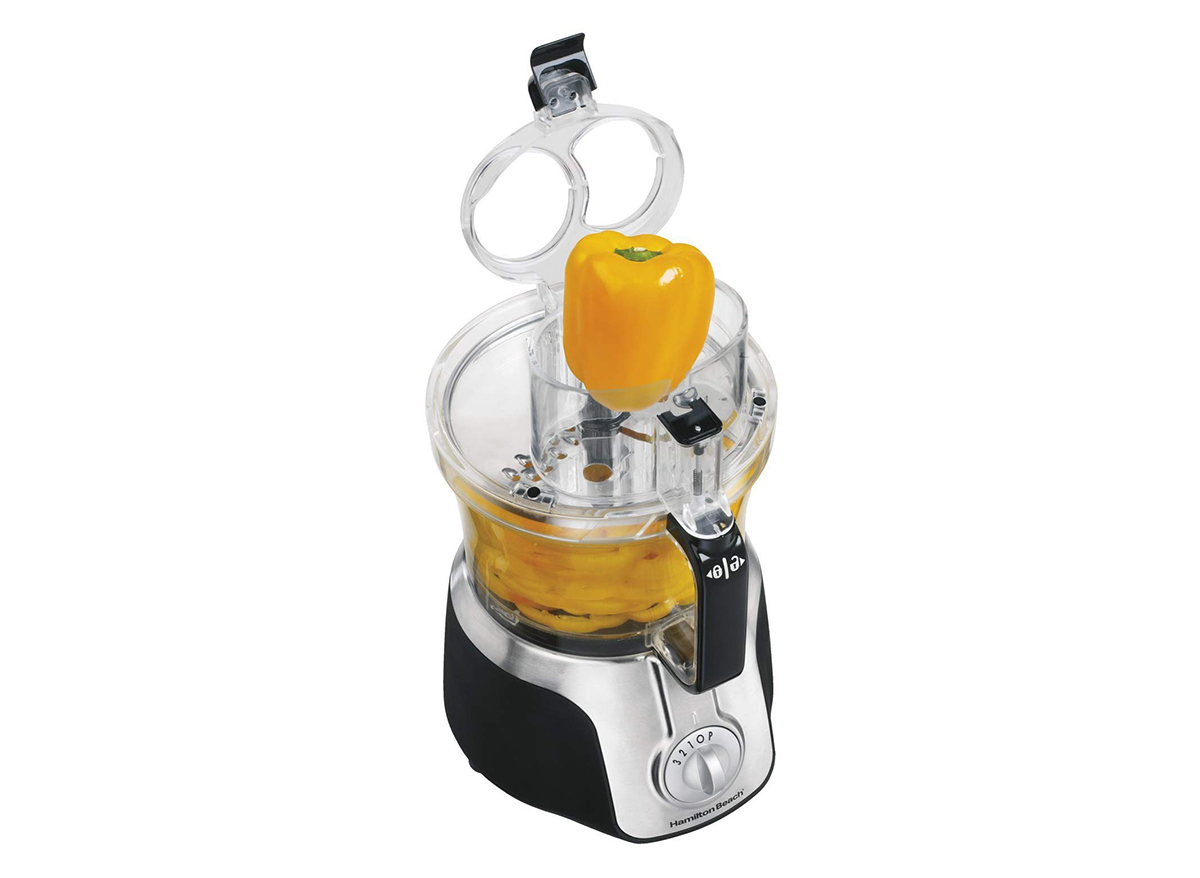 This food processor has a large capacity and cleans up easily. Plus, the parts are all dishwasher safe and break down to fit into your kitchen cabinets.
The unit has a 525-watt engine, which is enough power for most jobs in the kitchen. Plus, it's BPA-free and has three speeds, as well as a pulse setting, plus enough tools and chutes to handle all your vegetable needs.
Most Beginner-Friendly: Magimix 14-Cup Food Processor
6254a4d1642c605c54bf1cab17d50f1e
The founder of Robot-Coupe, the company that makes the Magimix, actually invented food processors. It stands to reason that if they had the first one, they made it easy for cooks to learn to use it.
The Magimix food processor has only three buttons: on, off, and pulse. The bowls, which include 12-, 10-, and six-cup options, nest cleanly inside of each other when they're used and stored. The food processor also comes with a dough blade, grating and slicing discs, and more.
Best Mini Food Processor: Cuisinart Mini-Prep Plus 24 Ounce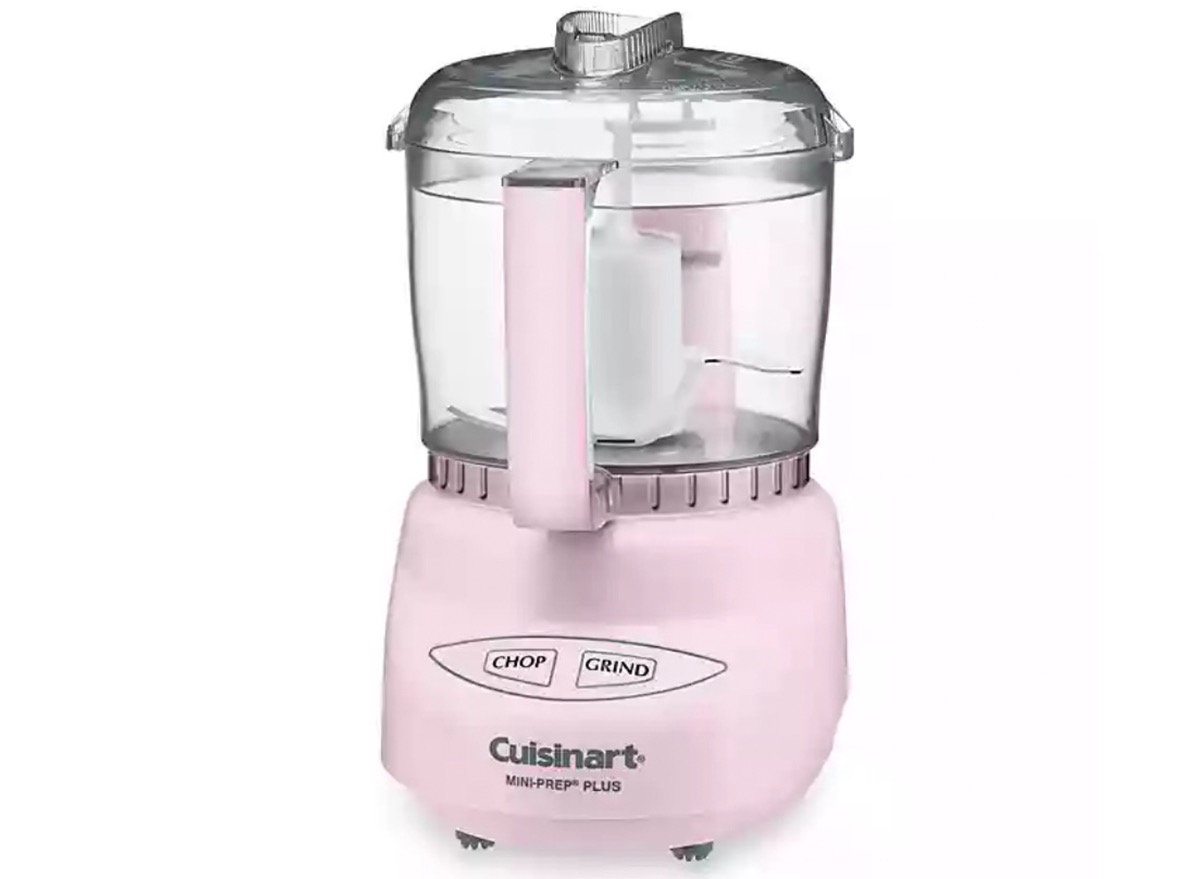 Not ready to commit to a full-sized food processor? We get it—they can certainly crowd up a counter. A good option to still add some convenience to your kitchen is a mini. With a 24-ounce bowl and the ability to work with both hard and soft foods, the Cuisinart mini makes a wonderful choice. It will chop and grind cheeses, nuts, and small batches of hummus. Online reviewers reported that the mini Cuisinart is easy to clean, too.