We Taste Tested 5 Store-Bought Pie Crusts, and This Is the Best One
No time to DIY a pie shell? We found the best store-bought pie crusts that'll help you skip the step.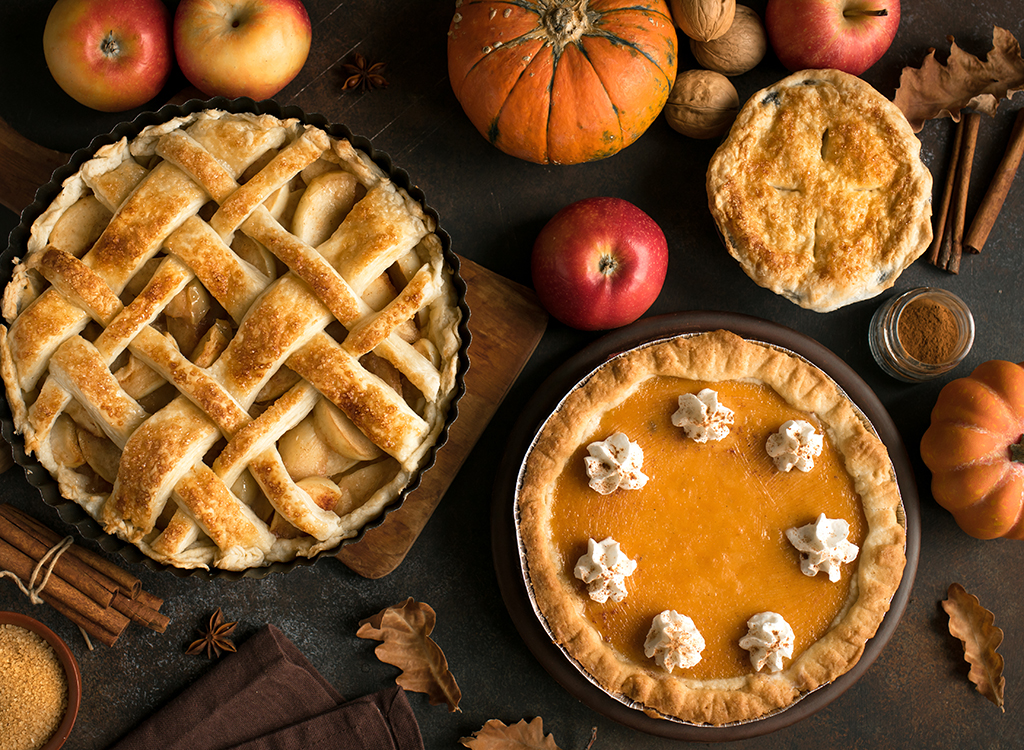 Is there anything better than a piece of pie? Sure, cake has its moments, but there's something about a decadent pie that really feels rustic and homemade. We know not everyone has time to bake a pie from scratch, so why not take a few shortcuts? With a store-bought frozen pie crust, you'll have a pastry that's ready in less than 15 minutes, so you can focus your time on the star of the show: the filling. Gone are the days when you have to make your dough by hand. With the right pick, you can have that homemade taste you want in less time. But how do you find the best frozen pie crust?
We taste tested five frozen options to see which ones could actually fool someone into thinking the whole pie was homemade (it'll be our secret). See what we crowned our winner, and no one will know you cut serious prep time off your pie.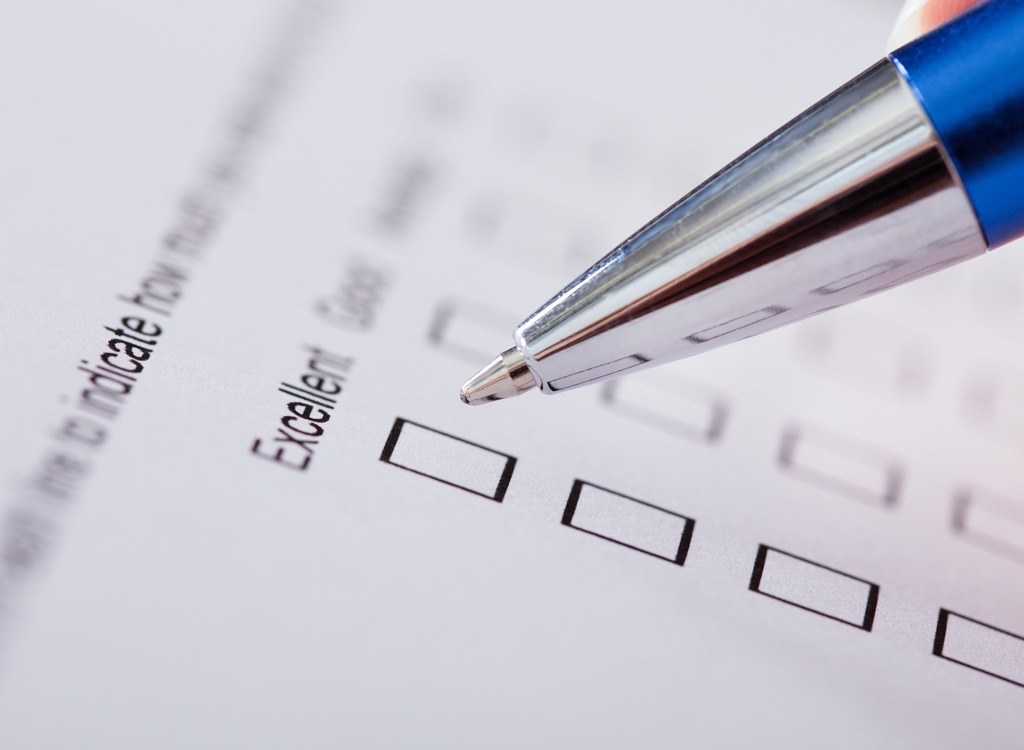 These are the three metrics we used to determine each pie crust's final grade.
Nutrition
We all know pie is an indulgence and a true treat, so we didn't put too much weight on this metric. If you're going to have a slice of pie, you might as well make sure you're having the best piece possible and really treat yourself.
Consistency
With crust, it's all about a good flake and a solid structure that can hold up to fillings. When we tried these pie shells, we paired them with a simple vanilla pudding so we could really taste the pastry and see how it held up to a creamy filling. Though not a determining factor, we also looked at how decorative or homemade each crust appeared. Did it have fancy crimped or zigzagged edges, or did it have a more plain, homespun style?
Taste
Of course, taste was our top determining factor. We looked for pie crusts that had a buttery, flaky, melt-in-your-mouth taste that had us going back for more.
Best Yet Deep Dish Pie Crusts in 9-inch Pie Pans (2-Pack)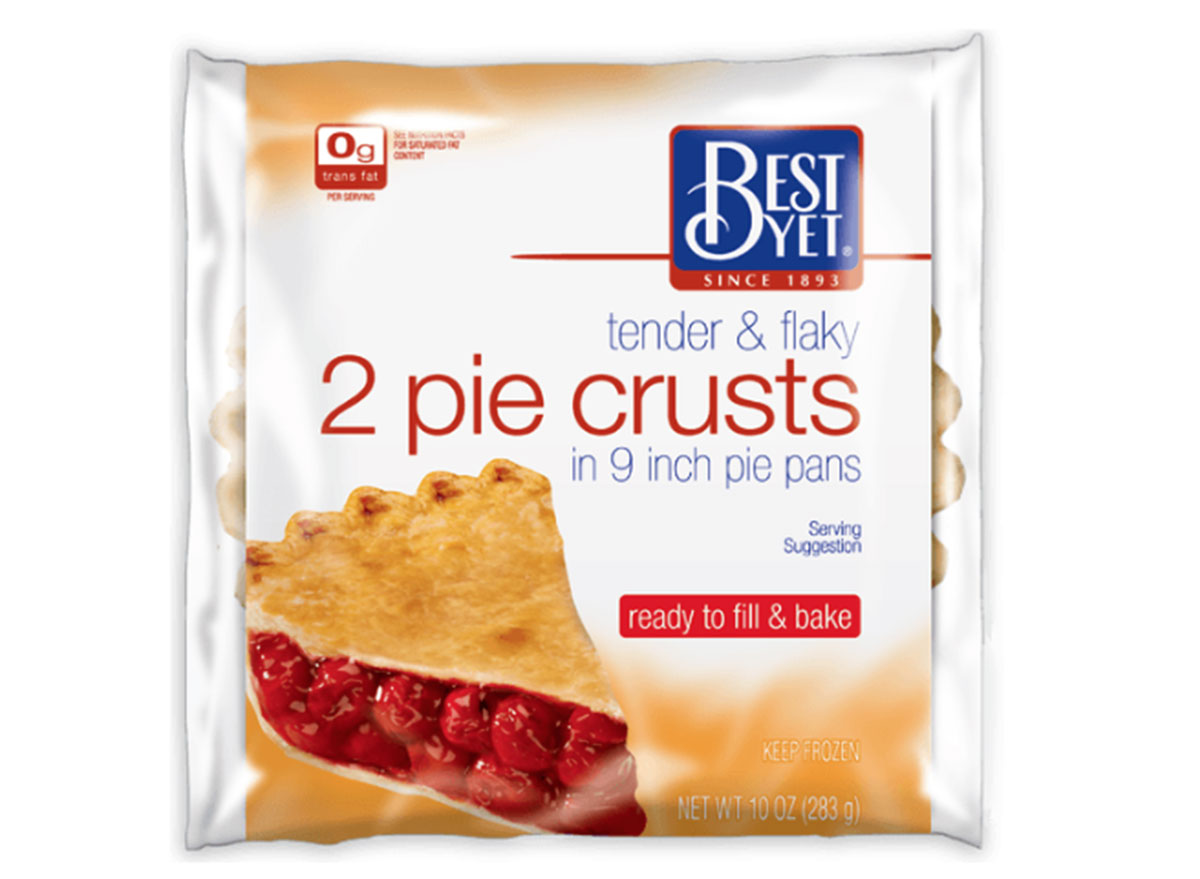 per 1/8 crust (21 g)
: 90 calories, 5 g fat (2 g saturated fat), 85 mg sodium, 11 g carbs (0 g fiber, 1 g sugar), 1 g protein
Eat This, Not That! Verdict:
This was far from our best choice for store-bought pie crust. Our testers said this pick was too dry for their liking, and it left an aftertaste they didn't like. They thought there wasn't a good natural flavor to it either, so if you're looking for a crust that makes you think of your grandmother's homemade desserts, you're better off looking elsewhere.
Wholly Wholesome Organic Traditional 9" Pie Shells (2-Pack)
per 1/8 crust (25 g)
: 120 calories, 7 g fat (3.5 g saturated fat), 85 mg sodium, 12 g carbs (0 g fiber, 0 g sugar), 1 g protein
Eat This, Not That! Verdict:
Our testers loved the definition along the edges of this pie, saying it could fool someone into thinking it was homemade. This crust had a good structure to it, so it could definitely hold some weightier pie ingredients, like apple slices and peaches. It kept a crunchy texture without being hard. Though we liked the denser feel of this pick, we found that it was only "fine" and that nothing really stood out about it, so we weren't as excited to go back for another piece.
Mrs. Smith's 9" Deep Dish Flaky Pie Crusts (2-Pack)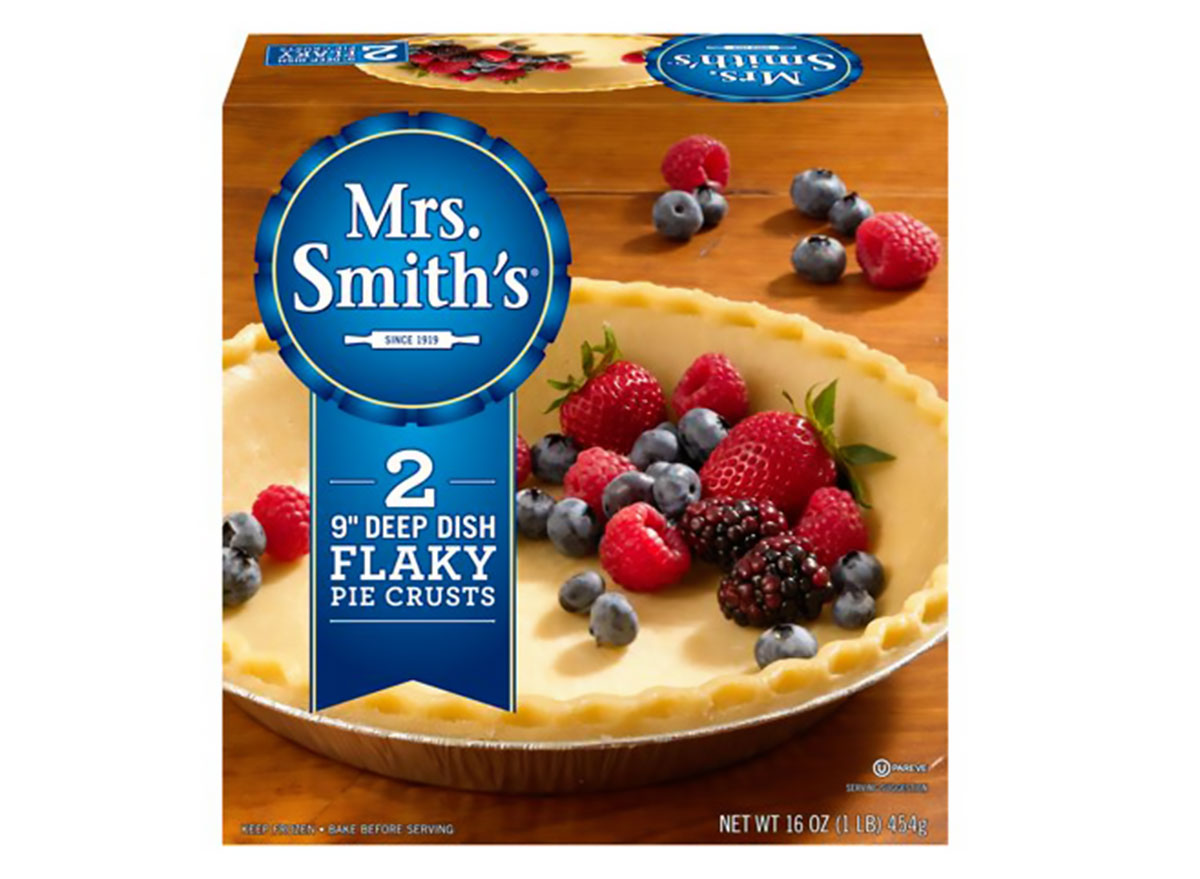 per 1/8 crust (28 g)
: 130 calories, 8 g fat (3.5 g saturated fat), 90 mg sodium, 14 g carbs (0 g fiber, 2 g sugar), 1 g protein
Eat This, Not That! Verdict:
This popular brand gave just enough sweet crust flavor to keep us satisfied, without being too overpowering. It really let the filling shine though, without being too bland. The crimped, zigzagged edges were a nice touch to this crust, and it had a dense, weighty crust that felt substantial—we could tell it wouldn't crumble under a filling.
Pillsbury Pet Ritz 9" Regular Pie Crusts (2-Pack)
per 1/8 crust (18 g)
: 80 calories, 4 g fat (1.5 g saturated fat), 70 mg sodium, 9 g carbs (0 g fiber, 1 g sugar), less than 1 g protein
Eat This, Not That! Verdict:
Several testers said this Pillsbury pick looked and tasted more homemade, and the flaky texture made us feel like we were really eating a made-from-scratch pie. However, if you're looking for a showcase-worthy pie, this isn't your pick. Unlike our other options, there was no definition to the perimeter of this pie in the form of crimped edges or zigzagged patterns to dress it up. However, taste is more important than presentation, and though this was a thinner crust than the others, it had a buttery, decadent texture that we loved.6254a4d1642c605c54bf1cab17d50f1e
The Maine Pie Co. Ready-to-Bake Gluten-Free 9" Pie Shells (2-Pack)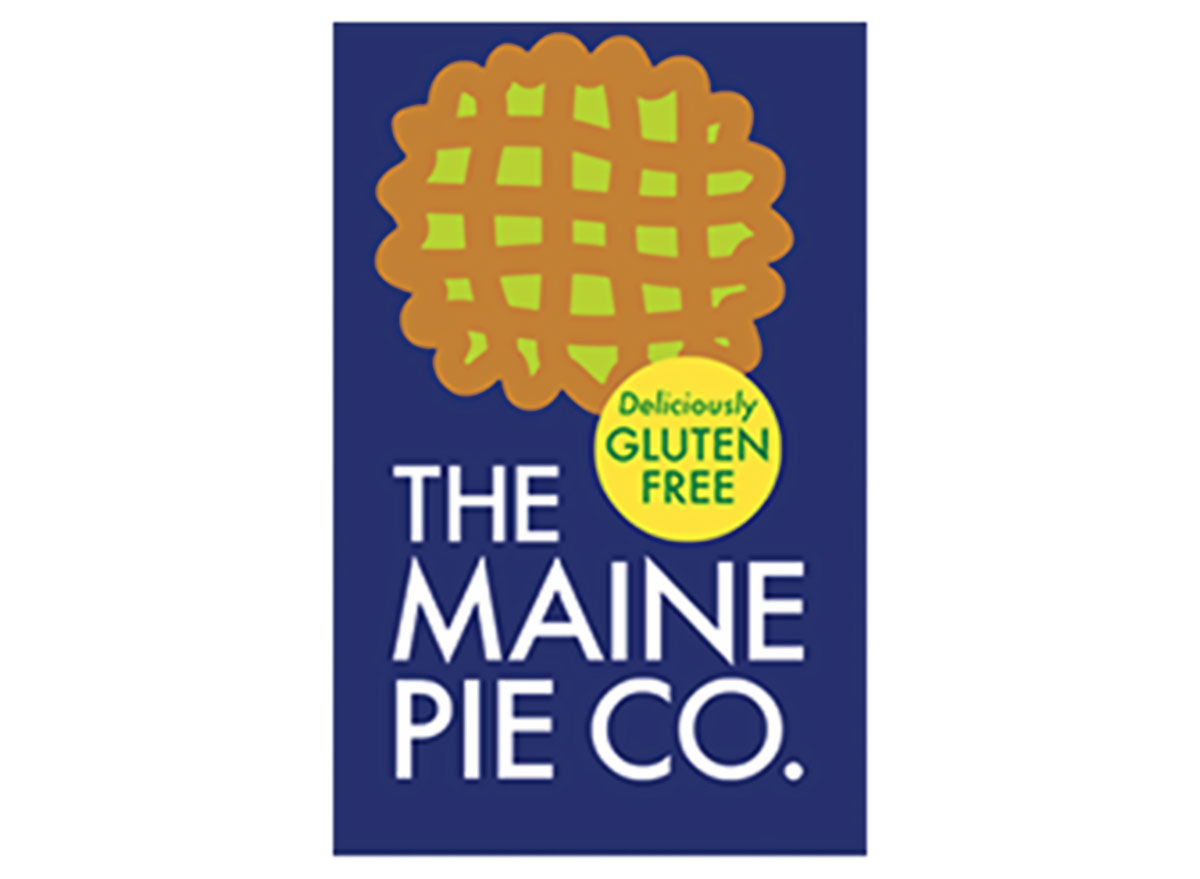 per 1/8 crust (25 g)
: 100 calories, 6 g fat (3.5 g saturated fat), 10 mg sodium, 11 g carbs (0 g fiber, 1 g sugar), 1 g protein
Eat This, Not That! Verdict:
Surprise: The best frozen pie crust turned out to be a gluten-free option from The Maine Pie Co. With neat, crimped edges and a homemade taste, we had to crown this pie crust our winner. One tester remarked that this crust was "good to eat, even without the filling," and another said they wanted to go back for more. The sweet (but not too sweet) taste reminded us of a sugar cookie, and this sturdy pie shell had a flavor we couldn't get enough of. It wasn't as crisp as some of our other picks (it didn't give us a definitive "snap" when we cut into it), but the taste was spot-on and could easily be paired with fruits, puddings, and other fillings. It held together nicely, it looked the best, and it tasted homemade—what else could you want?
MaryAnn Bodansky
MaryAnn Bodanksy is the site director of
Eat This, Not That!
. She specializes in food, health, diet, and nutrition content.
Read more about MaryAnn