15 Best New Foods for a Flat Belly
Eat delicious food, scorch stomach fat, jump for joy, repeat.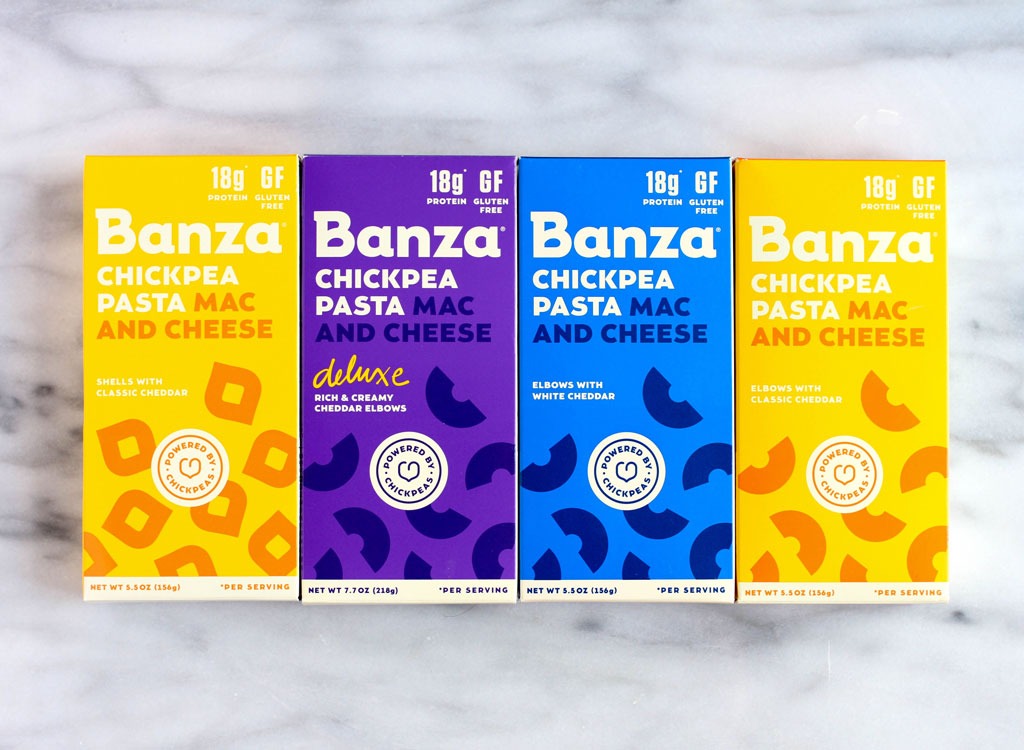 Avocado.
Whole grain bread.
Fruits and veggies.
Chicken.
Fish.
Quinoa.
When you're on a diet, the typical grocery list can be—how do I put this?—totally boring. Which may seem like a necessary sacrifice when weight loss is the goal. And while sticking to the same go-to healthy staples can make meal prep and smart snacking a breeze, adding a few new things to your regimen each week is what's going to keep you sane (and on track toward success).
But instead of aimlessly grabbing anything that's interesting and makes your mouth water—a habit that could slow your flat belly progress—grab one of the new, intriguing Eat This!-approved options below. And while you're at the store stocking up, toss a few of these 50 Snacks With 50 Calories or Less into your shopping cart, too. Munching your way to a flat belly was never easier—or tastier!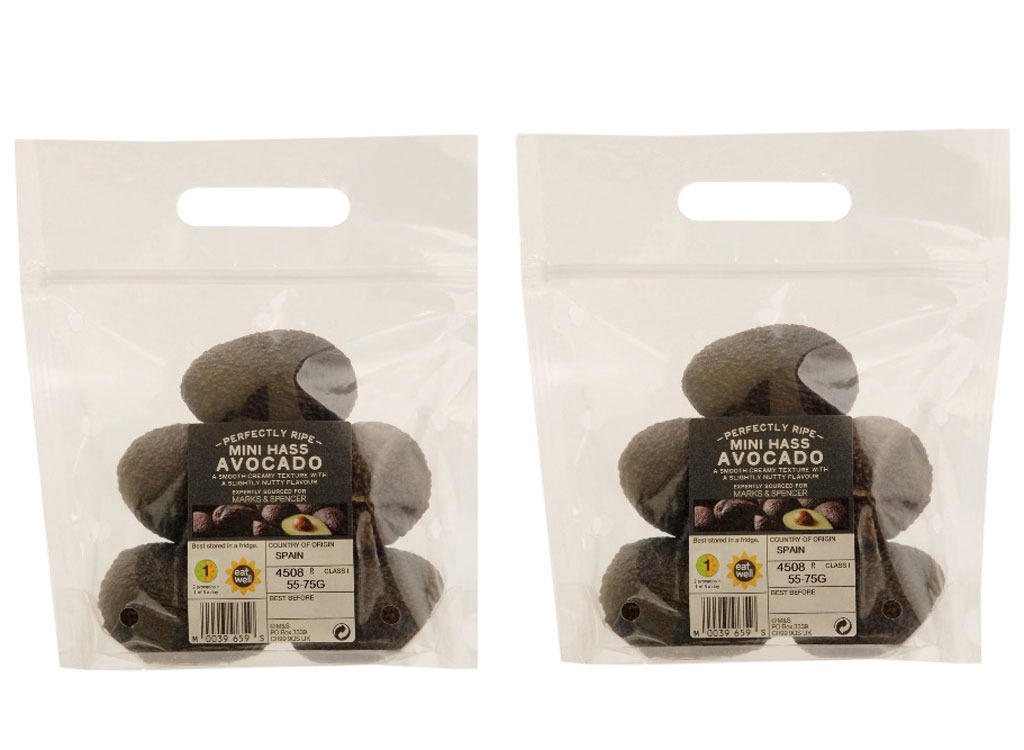 Baby Avocados AKA "babycados," are about half the size of a regular avocado, have a richer, sweeter taste, and creamier texture. That means you can toss one in your bag for your lunchtime salad—and polish it all off—without fear of downing too many calories in one sitting. While classic avocados are one of these 20 Health Foods You Better Eat in Moderation, these tiny tots only have an estimated 114 calories. (But they are still brimming with all those healthy, belly-flattening healthy fats.) Better yet, since you can down the whole thing at once, you won't have to deal with the inevitable brown situation that occurs when it takes you more than a day to finish off the fruit.
Rhythm Superfood Beet Chips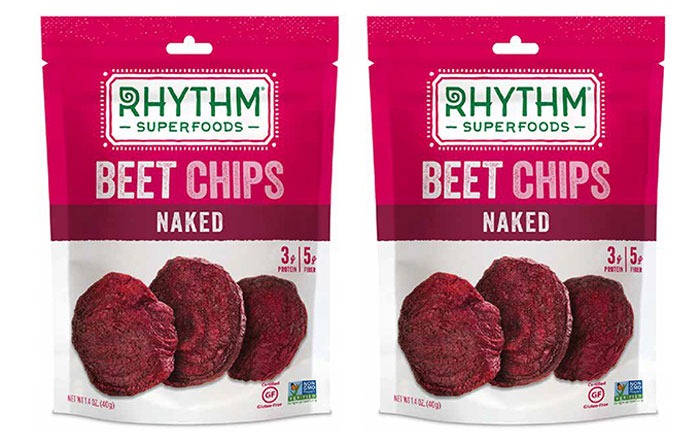 If every good-intentioned trip you take to the grocery store winds up including a leisurely stroll through the chip aisle "just to look" at all the yummy offerings, we have some homework for you. Next time you're there, take a good look around for a bag of healthy chips. Many new options are made with things like veggies and beans, and thus, are filled with fiber and other nutrients not found in your typical bag of Lay's. One of my personal favorites? Rhythm Superfood Beet Chips. They're made solely from dehydrated beets, and while I know that may sound less than appealing to some, I can assure you they're delicious—and have the same crunchy texture as chips. Bonus: The serve up the satiating fiber necessary (20 percent of the day's intake!) for them to be part of a satiating, satisfying snack.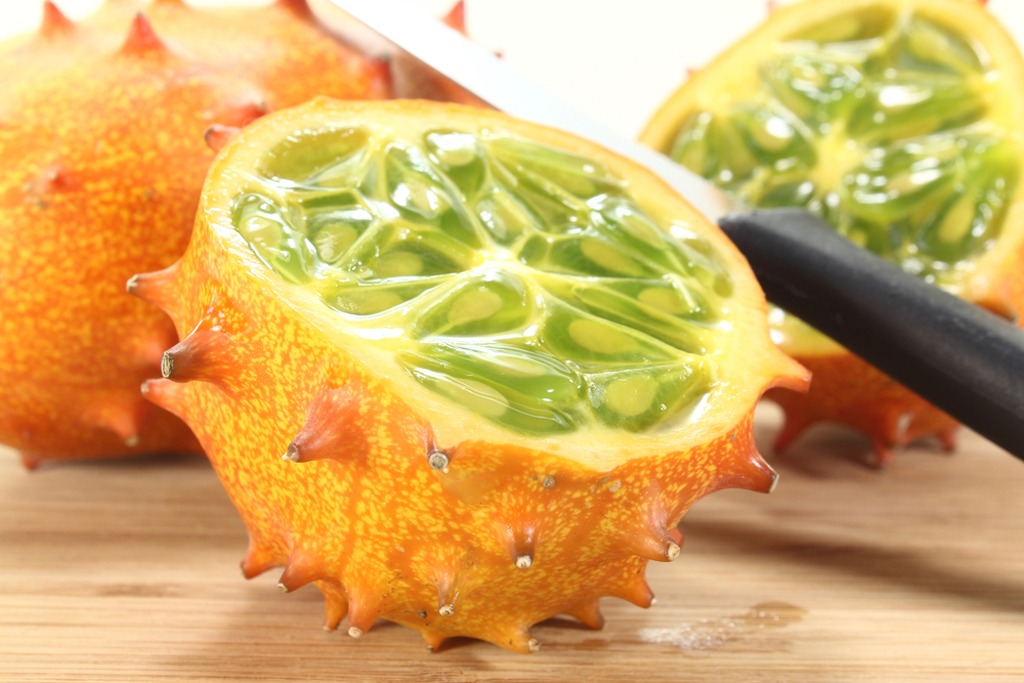 Covered in miniature horns, the orange kiwano is a gelatinous fruit that tastes quite similar to a banana when it's ripe. And in terms of nutrition, this South African native is great for weight loss. More than 80 percent of the fruit is comprised of zero-cal, satiating water. An extra perk: There are several organic compounds that reside in the kiwano that help to thwart the stress hormone adrenaline. Since stress hormones have been shown to slow weight loss, the more chill you are, the easier it will be to reach your lean belly goal.
Delighted By Dessert Hummus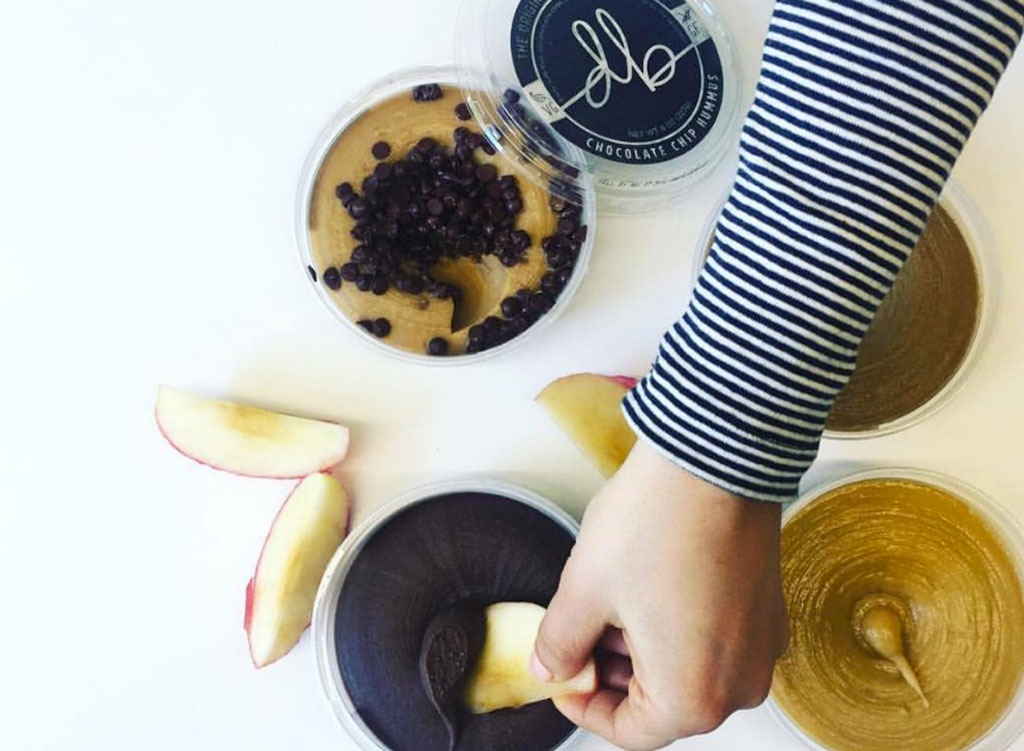 Here at Eat This, Not that!, we're eager to get our hands on any new "healthy" product that claims to taste just like an indulgent treat. So it goes without saying that when we caught wind of Delighted By Dessert Hummus, we couldn't wait to examine the nutrition label—and, of course, try all four flavors! Of all of the offerings (which include Brownie Batter, Chocolate Chip, Vanilla Bean, and Orange Creamsicle), we adored the citrus-inspired flavor best. Made with garbanzo beans, organic turbinado sugar, coconut milk, orange extract and ground ginger, we could hardly believe that something with just 45 calories and 5 grams of sugar per serving could quell our collective sweet tooth so effectively. Turn to this better-for-you dessert to treat your taste buds without tanking your diet or stalling your progress. It can be found on the shelves of a fair share of Wegman's stores across the nation. (Psst! Did you know Wegman's is ranked #1 of The Top 15 Grocery Stores in the U.S.?
Ripple Foods' powerful new pea protein-based milk is taking over the health food scene in a big way. And when we say powerful, we're not kidding; a one-cup serving delivers the same amount of protein as cow's milk—an attribute many other milk alternatives cannot claim. Ripple is also low in saturated fat and has 50 percent more calcium than almond milk. The very best part, though, is that it actually tastes like creamy, silky milk! To keep sugar and calories to a minimum, stick to the brand's unsweetened varieties—and look for them in the refrigerated section of your local Target store. For more moo-alternatives, check out our exclusive report, The Best and Worst Milks & Milk Alternatives.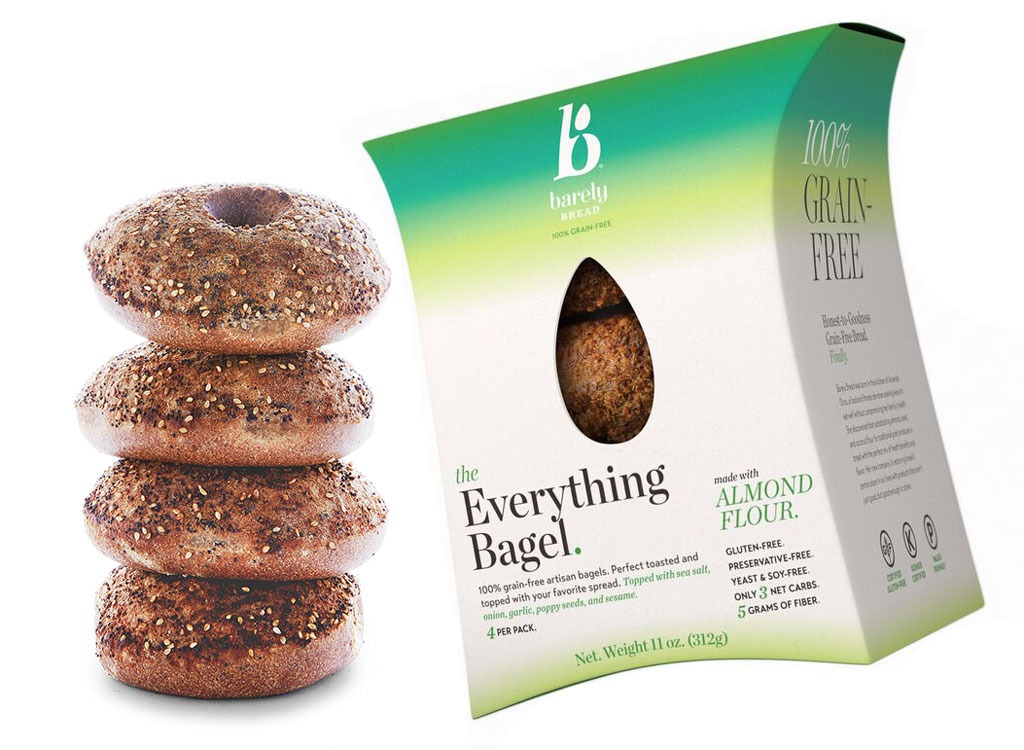 From super thin slices to hearty Ezekiel varieties, there are lots of better-for-you ways to eat a slice of bread. However, until recently, the healthy bagel category is noticeably thin—and not in a good way! Thanks for newcomer Barely Bread, you can eat bagels on the reg, minus the subsequent blood sugar spike and crash associated with the traditional carb-heavy morning staple. Their bagel alternative is made of the unlikely combination of protein-filled egg whites, unsweetened applesauce, almond flour, and cassava (AKA yucca) flour—but still manage to taste amazing! The texture is the only notable difference, but not in a bad way. They're just a bit lighter and squishier than your run of the mill bagel shop variety. Look for them in the freezer section of your local market.
Birdseye Steamfresh Protein Blends
For those nights when you're far too tried to whip up a full meal, you can count on Birds Eye's new Protein Blends (which each come complete with a light sauce and up to 14 grams of protein per serving) to help you get a wholesome dinner on the table. After you've zapped the package, there are about a zillion things you can do with them. Combine them with a low-sodium broth for a quick soup, pair them with a piece of leftover chicken or a burger ,or warm up a second vegetable medley (sans sauce) and mix them together for a veggie-centric entree. Looking for more ways to get a meal on the table in minutes? Check out these 46 Best Frozen Foods in America.
Classico Riserva Marinara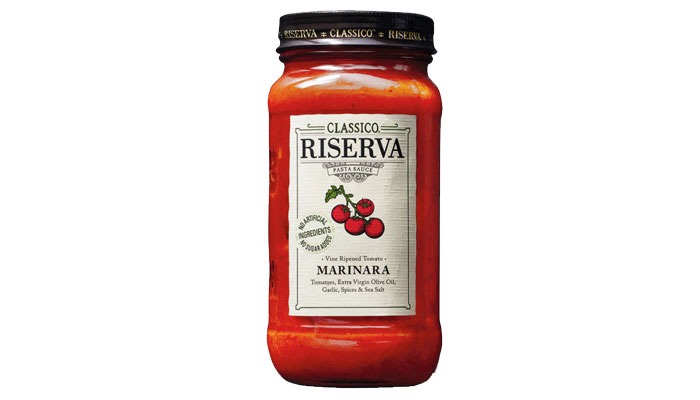 6254a4d1642c605c54bf1cab17d50f1e
A new addition to the Classico line, Riserva is a marinara sauce made with no artificial ingredients and no added sugar. Needless to say, it's a far cry from the overly sweet sauces that fill up the majority of the shelf space in the Italian aisle. If you typically keep a jar or two in your kitchen, consider making this one of your go-to picks. For even more top-ranking sauces worth bringing home, check out these 40 Best and Worst Pasta Sauces—Ranked!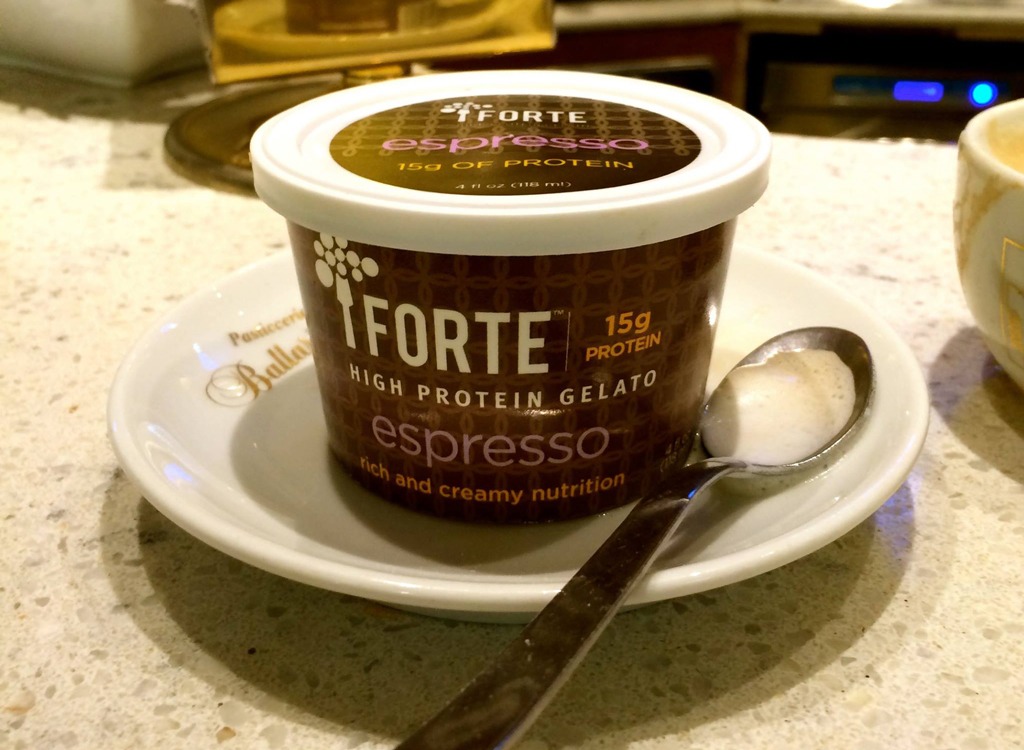 While this product isn't all that new, it is newly mainstream. Made with egg yolks, skim milk, cream, and milk proteins that are free of the growth hormone rBST, this gelato is a class act. Each little container packs 15 grams of protein (that's far more than the typical scoop), yet somehow only carries 160 calories and 2.5 grams of fat. Although it does contain 18 grams of sugar, some of that is a naturally-occurring variety. All and all, it's better for your waistline than conventional gelato, landing it a spot on our Eat This-list!
True Made Foods Condiments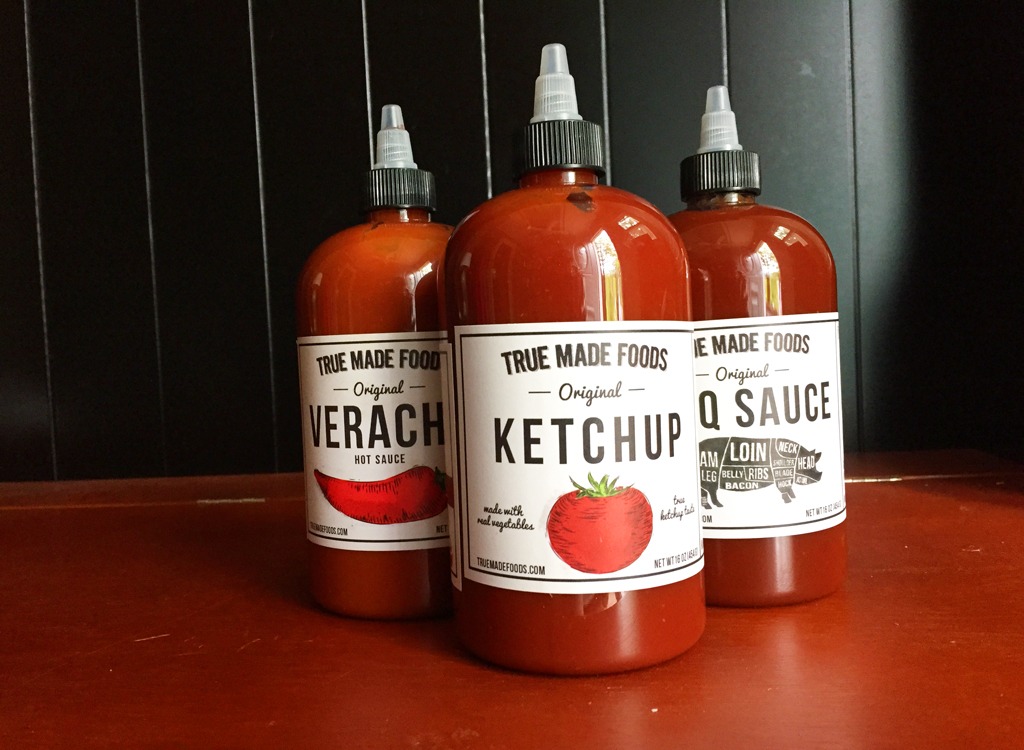 If you smother anything and everything with ketchup, hot sauce, and BBQ sauce, you need to know about this new condiment company. True Made Foods didn't set out to create a line of trendy gluten-free-sugar-free-dairy-free-vegan-organic condiments, but they did want to bring real, whole foods to the market that taste great. Unlike most condiments, their products are free of "empty calories" (read: calories void of nutrition the body can use), in the form of high fructose corn syrup and shady preservatives and "natural flavors." If your goal is to slim down, we suggest stocking up on their delicious sauces and burger toppers. For more intel on the best and worst condiments, check out our exclusive report The 25 Best & Worst Condiments.
Harvest Pumpkin Cookie Chips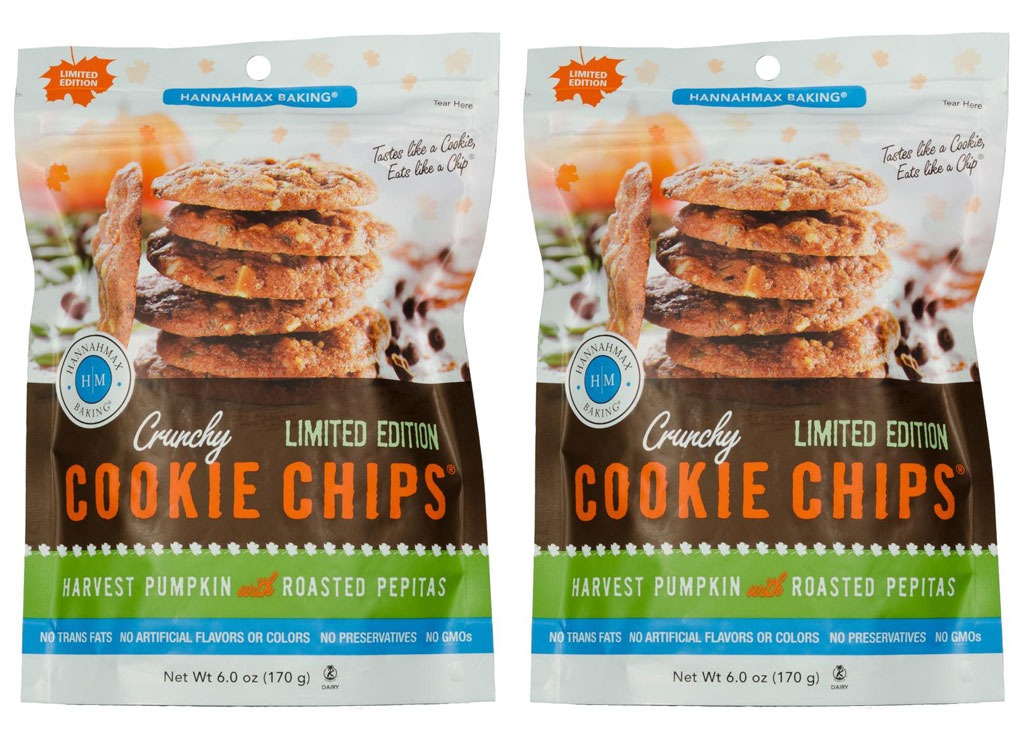 What if I told you that there was a cookie that had just 23 calories, 1.5 grams of fat, and less than 2 grams of sugar? While you'd probably assume that I was fibbing or hallucinating, such a cookie actually exists! Made primarily with roasted pepitas (AKA pumpkin seeds) and brown sugar (hey, it's a cookie!), these thin, crispy cookies are the perfect pick-me-up for whenever a sugar craving strikes. While this particular flavor is only seasonal, you can snag other flavors like chocolate chip (swoon!), cinnamon sugar, and sea salted peanut butter, all of which are skinnier than the average cookie. For more store-bought cookies that will do right by your body, check out our special report, 36 Most Popular Cookies in America — Ranked!
Orgain Organic Protein Almond Milk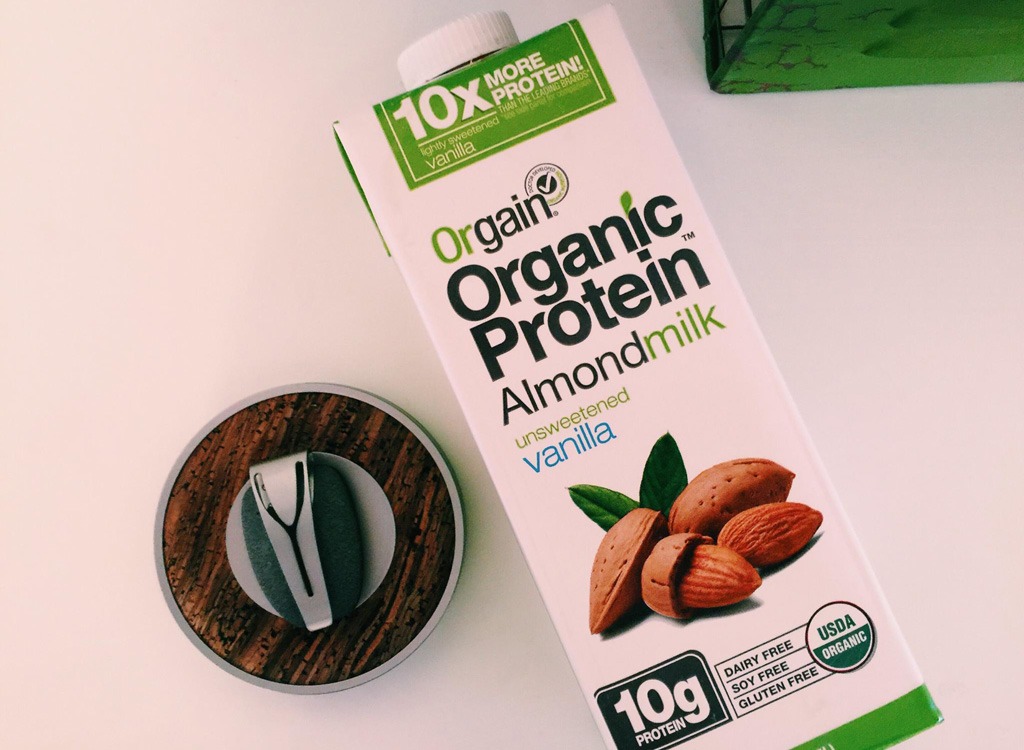 A cup of traditional almond milk has just one measly gram of protein, which isn't nearly enough to ward off hunger or help keep your muscles lean and strong. To boost the protein content of their product, Orgain adds a blend of organic brown rice and pea protein, which results in a drink with an impressive 10 grams of protein. Use it to make your daily oatmeal or smoothie or drink it straight out of the carton.
Low in calories but loaded with essential vitamins and minerals, bitter melon (which is sometimes called bitter cucumber, bitter gourd, goya, or balsam pear) is a weight loss-friendly fruit you're sure to love. Since it packs just 16 calories per cup, it's the perfect addition to a number of recipes. Click here for more info on picking the perfect fruit and how to prep and eat it.
Banza Chickpea Pasta Mac & Cheese
If you're an avid Eat This, Not That! reader, you likely know that we're huge fans of Banza. The brand makes awesome chickpea-based pastas that are high in protein and fiber, with a clean ingredient list to boot. And their new cheesy macaroni is no exception; it may just be one of the only comfort foods on the planet that can help your gut shrink. Our only complaint is that it's a touch high in sodium (620 – 720 mg/2.5 oz.), a mineral that can lead to bloat. To keep a ballooning belly at bay, be sure to wash down your mac with a big cup of H20. And for those times when you feel like making the meal from scratch, be sure to try one of these 18 Mac-and-Cheese Recipes for Weight Loss.
Ginger's Healthy Habit's Veggie Trail Mix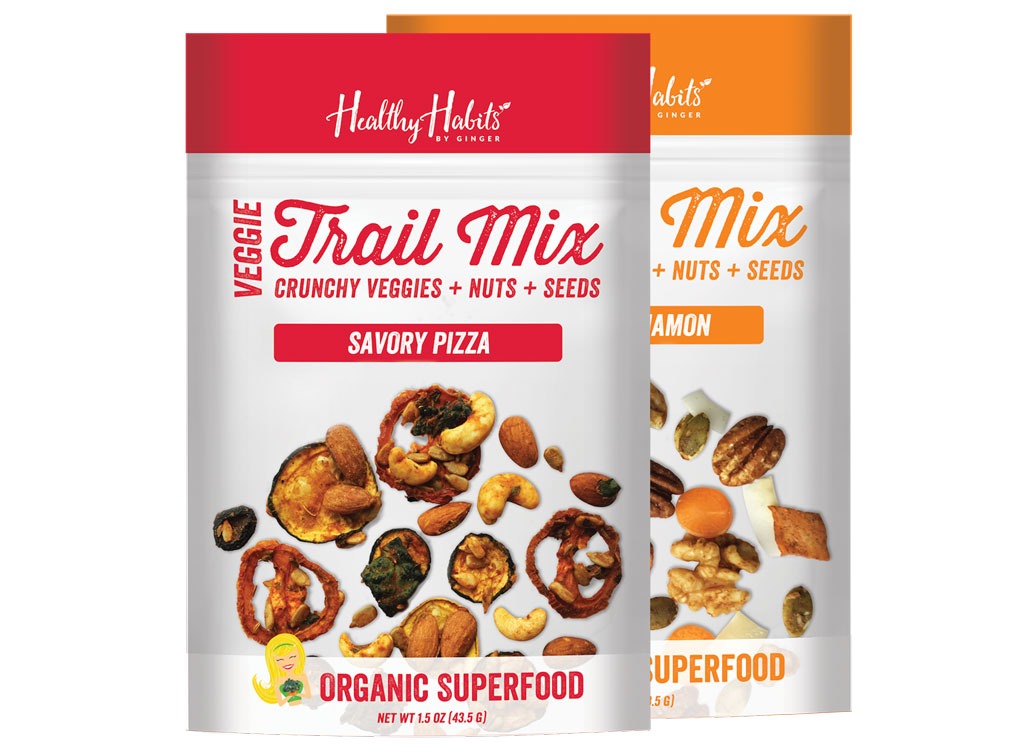 While plain ol' walnuts and cashews are clean eats that can help whittle your middle, trail mix is laden with weight loss booby traps in the form of sugar, artery-straining partially hydrogenated oils, and excess calories—not what you want to be snacking on if you're trying to trim down. But, sometimes, only a blend of flavors will do—and that's why we love the idea behind Ginger's veggie trail mixes. Made with more veggies than nuts—and free of gross additives—these mixes are not only low-cal but fiber and protein-rich, too. Our favorite is the maple cinnamon mix. It's filled with wholesome ingredients like sweet potatos, carrots, pumpkin seeds, pecans, walnuts, coconut, and ginger.