How to Eat Healthy At A Middle Eastern Restaurant
From national chains to local hot spots, these are the best choices for Middle Eastern food.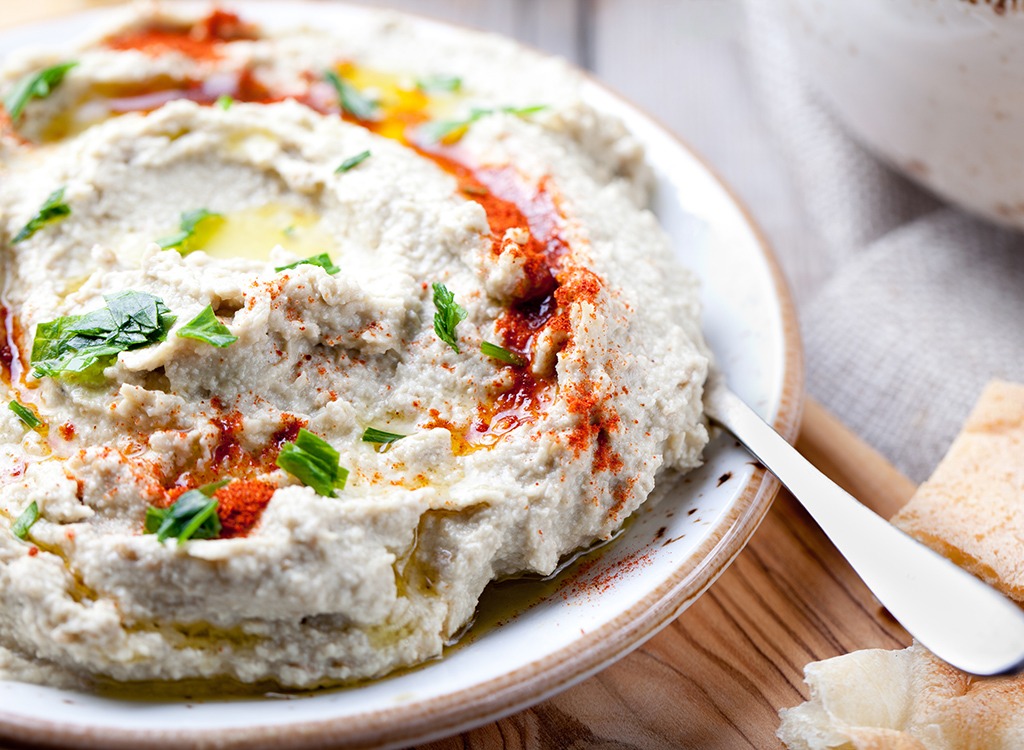 Perfect for the three V's (vegans, vegetarians, and people from Vermont), Middle Eastern restaurants are great go-tos for times when you want a healthy meal that's low on the meat and packed with veggies.
The success of Halal Guys—a food cart in New York City that attracted lines of people not seen since the last One Direction tour—has sparked a rush of interest in Middle Eastern cuisine. The Guys are opening a chain of 100 stores across the U.S. over the next few years, while Just Falafel, a United Arab Emirates franchise, is opening across the U.S. and Canada as well.
To help you stick to your diet and lose weight, we've put together this trusty healthy Middle Eastern restaurant guide. From national chains to your local hot-spot, here's how you can find nutritional peace in the Middle East.
EAT THIS!
Pita & Hummus
Hummus has become one of the hot health foods of the last few years, and for good reason. Made from chickpeas and ground sesame seeds, plus olive oil (although most commercial brands use cheaper canola oil), hummus is packed with fiber, protein, and healthy fats. But a large pita can run you 165 calories, and just because it feels foreign doesn't make it anything more than plain empty carbs. Ask for a side of veggie sticks along with your pita to keep calories to a minimum.
Babaganoush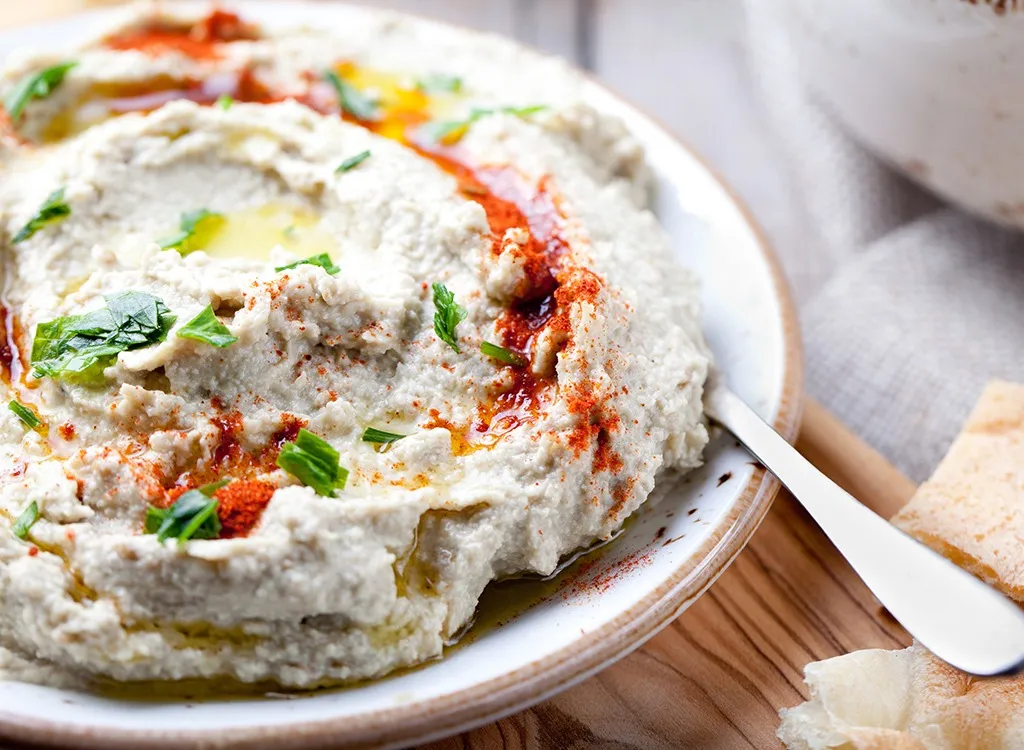 A tasty, creamy eggplant dip that looks like it contains mayo, but actually is made from eggplants, tahini and olive oil (one of the best fats for weight loss). We've given it the green light.
Tahini Sauce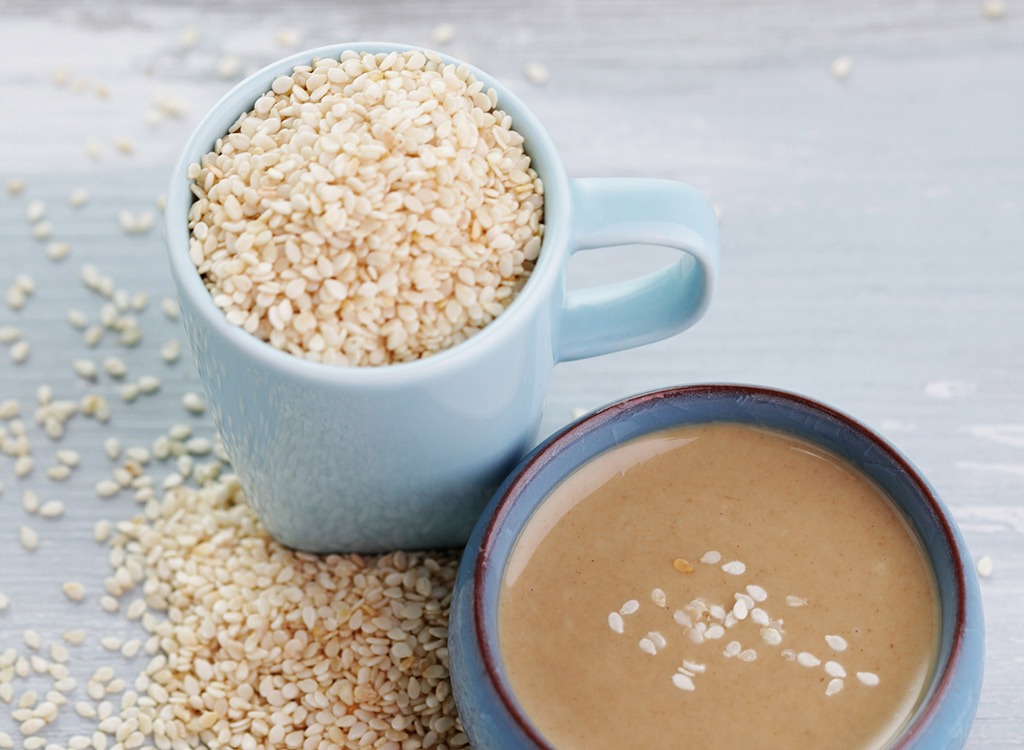 Tahini is a paste made from ground sesame seeds, but the tahini sauce that's liberally spread on falafel sandwiches is made of tahini, olive oil, spices, and seasoning. Ask for tahini on the side so you can control the amount that goes on your sandwich.
Tabbouleh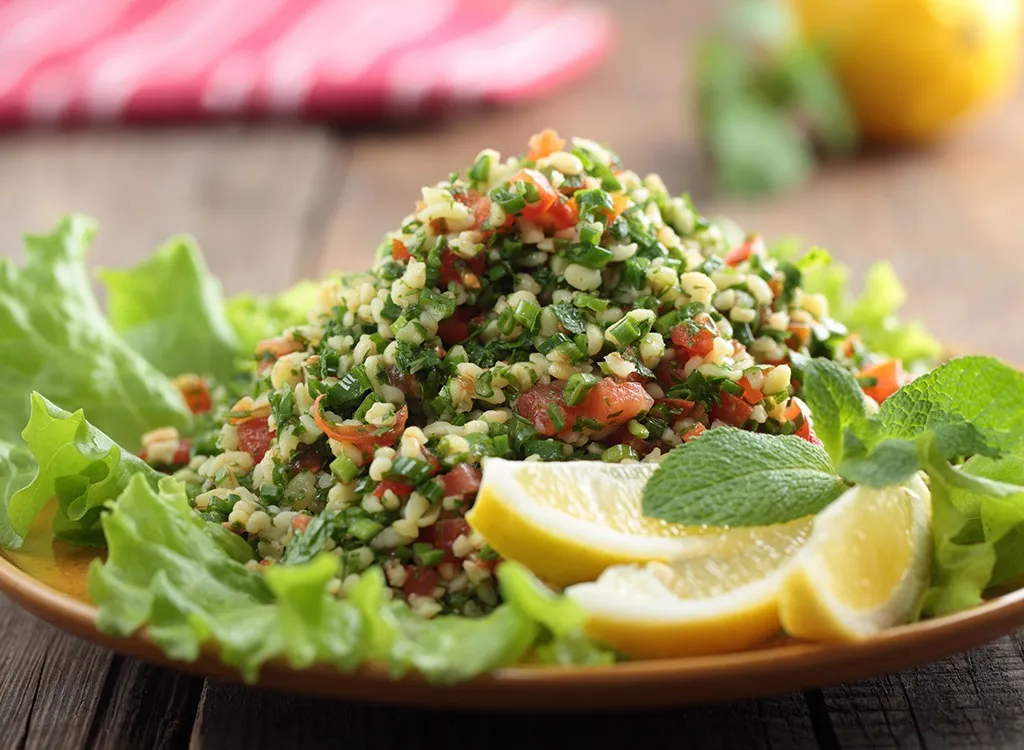 A super-healthy choice, tabbouleh is made of chopped parsley, plus tomatoes and bulgur with a dash of olive oil and lemon juice. Bulgur is a grain that contains 8 grams of fiber per cooked cup, so it's sure to keep you satiated without weighing you down.
NOT THAT!
Falafel & Kibbeh
Have a falafel, just don't have too many: The dish is essentially a ball of ground chickpeas and/or fava beans that's then deep-fried. Still, a 2-inch falafel ball is only about 60 calories and 3 grams of fat. The same advice holds true for kibbeh. Usually made from beef or lamb and bulgur, these balls get dipped in the fryer, so eat with caution.
Gyro/Laffa/Pita Sandwiches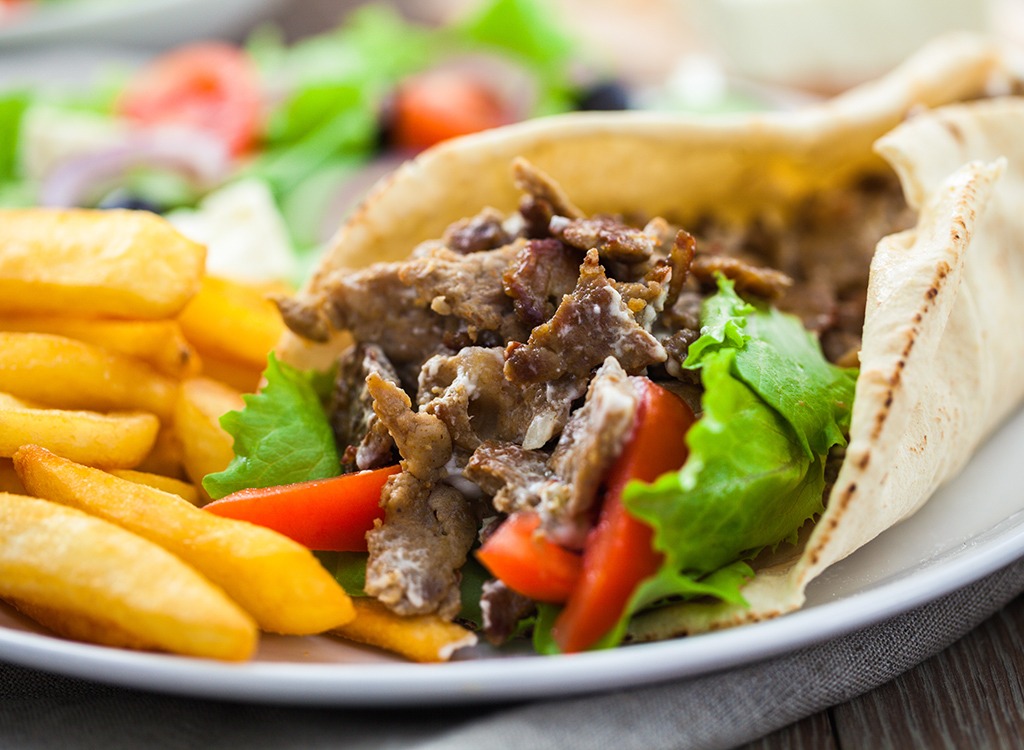 These beef, lamb or chicken sandwiches contain a liberal amount of carbs (the wrap or pita) as well as a substantial amount of sauces like hummus or tahini. You're better off ordering a platter which contains all the same ingredients but allow you to control how much you eat.
Speaking of proteins — be sure to check out these best proteins for weight loss.
Shawarma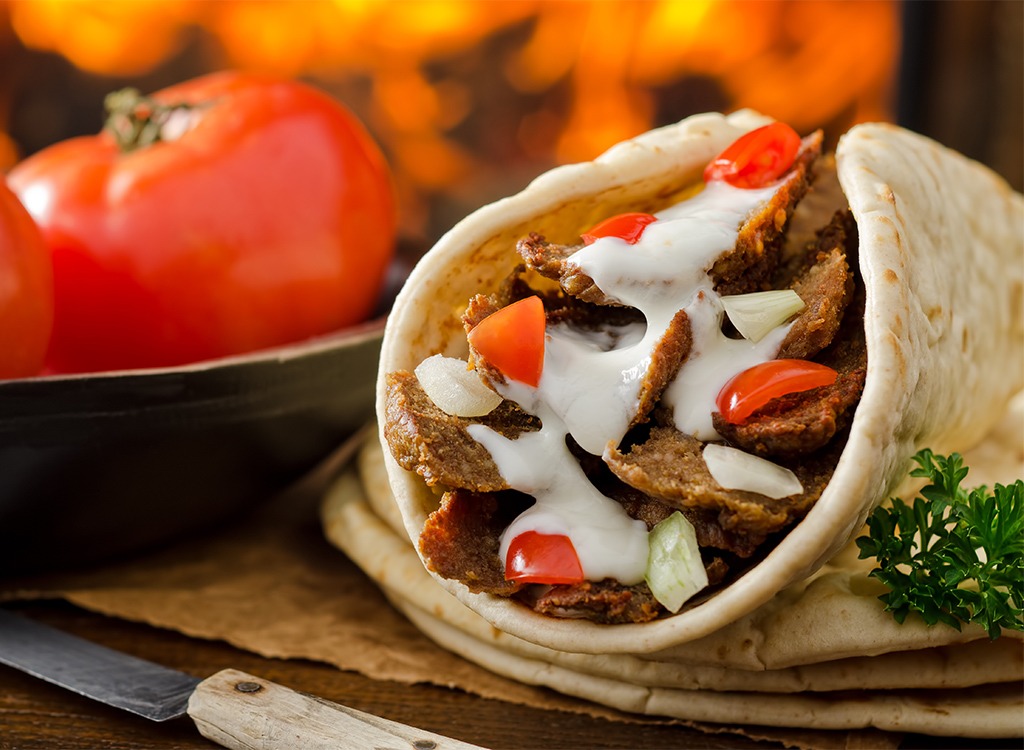 This spiced, marinated meat is often a fattier cut of lamb, beef, veal or chicken that's further marinated in more fat. Thanks to its less-than-healthy cooking method, shawarmas typically run in the 600-calorie neighborhood, once you've added in the pita and sauces. Skip it to maintain your toned flat stomach.6254a4d1642c605c54bf1cab17d50f1e
Turkish Coffee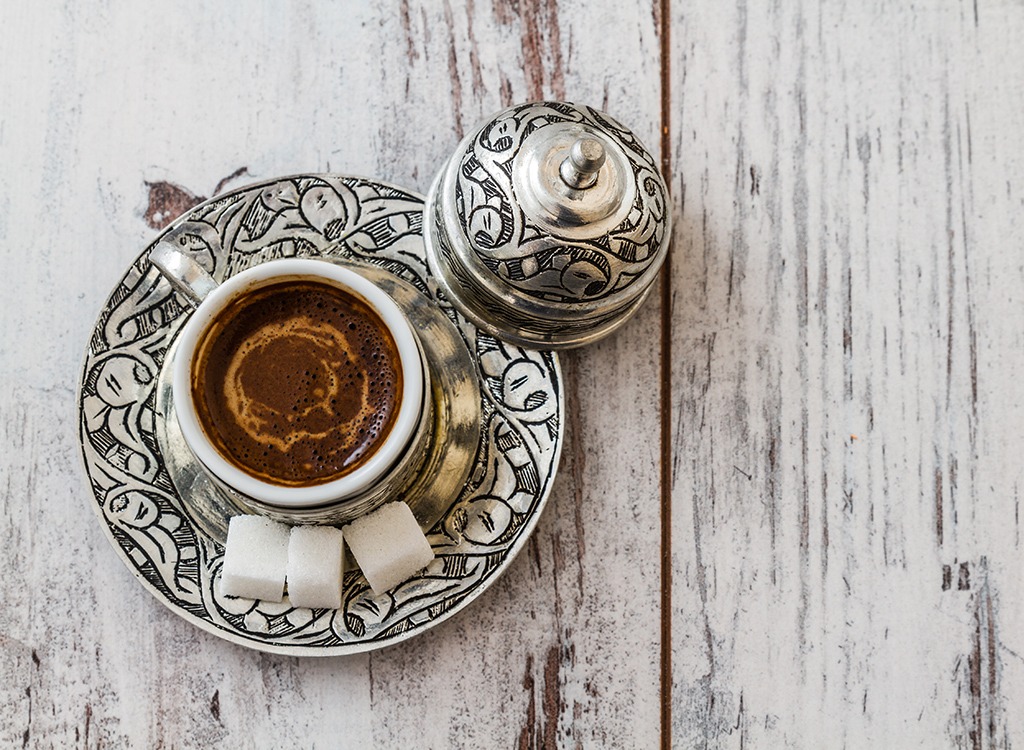 Turkish coffee is usually served with sugar already mixed in, so you don't have control over how sweet it is. Consider it a dessert and don't make it your go-to.
Eat This, Not That!
Inspired by The New York Times best-selling book series, Eat This, Not That! is a brand that's comprised of an award-winning team of journalists and board-certified experts, doctors, nutritionists, chefs, personal trainers, and dietitians who work together to bring you accurate, timely, informative, and actionable content on food, nutrition, dieting, weight loss, health, wellness, and more.
Read more about Eat This