Eva Longoria in White Swimsuit Looks Fit After Trampoline Workout
"Sisterhood of the...traveling trampoline," she posted.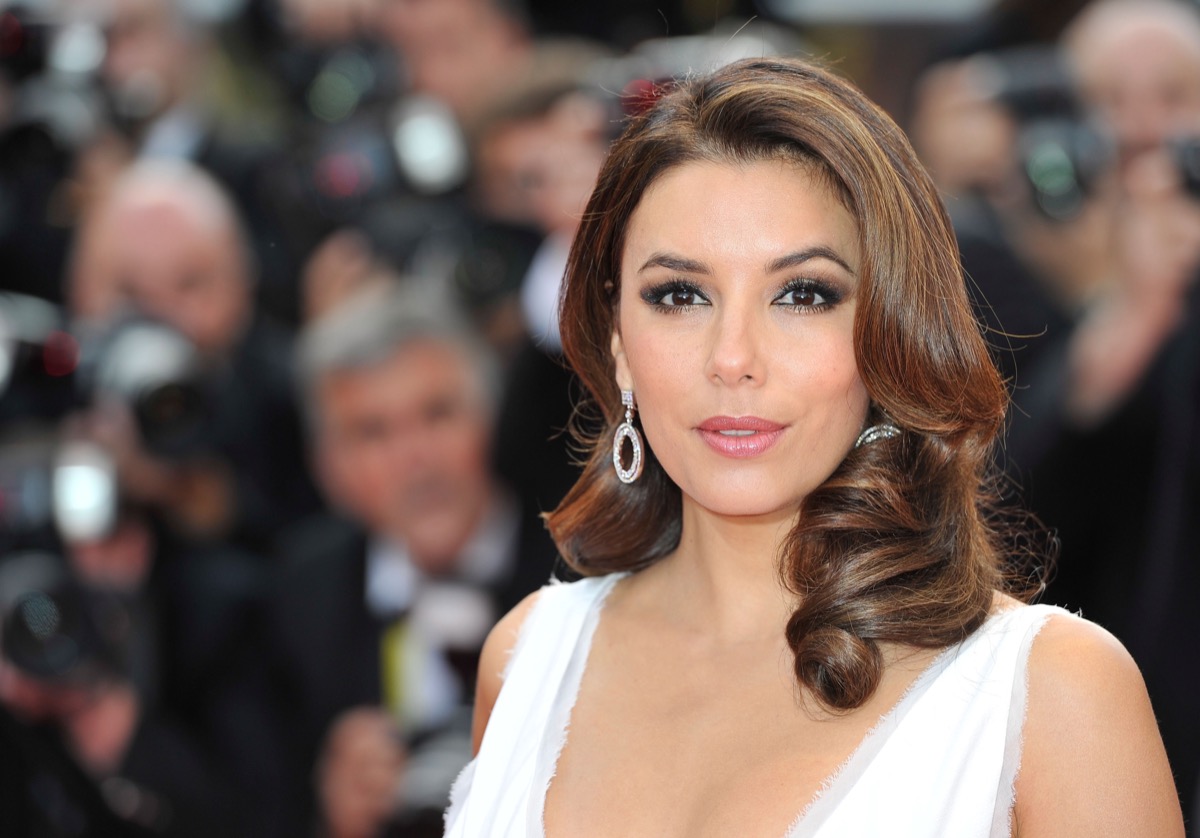 Eva Longoria is starting summer early. After posting a dazzling pink swimsuit photo earlier this week, yesterday she posted one of herself in a white swimsuit, someplace beachy and exotic. "Wow! U look incredible!! Kisses x," responded Victoria Beckham. For certain other of her 8 million followers, a simple fire emoji—or five—would do. Longoria's posting came directly after a video post from her, featuring one of her favorite workout tools: a mini-trampoline. "Sisterhood of the…traveling trampoline," she posted, with a laughing and sun emoji, next to the vid of her doing some intense jumps by the sea. "Girls just wanna have fun! #Letsgetit." Read on to find out why she loves to bounce—and to see the swimsuit photos from Longoria that prove it works.
1
Longoria Says "Sunday Workouts are Better With a Trampoline"
As we reported in the recent swimsuit story, Eva recently started jumping her way to a more exciting cardio routine, first getting into it in November. "Saturday workouts are better with a trampoline," she recently captioned an image next to her JumpSport 350 Fitness trampoline, which she has previously dubbed the "Rolls Royce" of trampolines.  "Oh my god this feels amazing," she said while jumping. "It actually feels better on my knees." In this white swimsuit posting, it's clear it works—and as you'll see in the next slide, she's not the only celeb into trampolines.
2
Longoria is Not the Only Celeb Who Has Trampolined
Celebs like Cindy Crawford, Julianne Hough and Goldie Hawn have been seen bouncing for cardio. And they may not be alone. After Longoria's "Sisterhood" caption, Kerry Washington responded "Can you send it to me next? Or does it have to go to @americaferrera @amberrosetamblyn or @blakelively first?," referencing the Sisterhood of the Travelling Pants stars. Keep reading to find out why a mini-trampoline could just be as effective as a treadmill.
3
Trampoline Workouts Aren't New—But They Are Awesome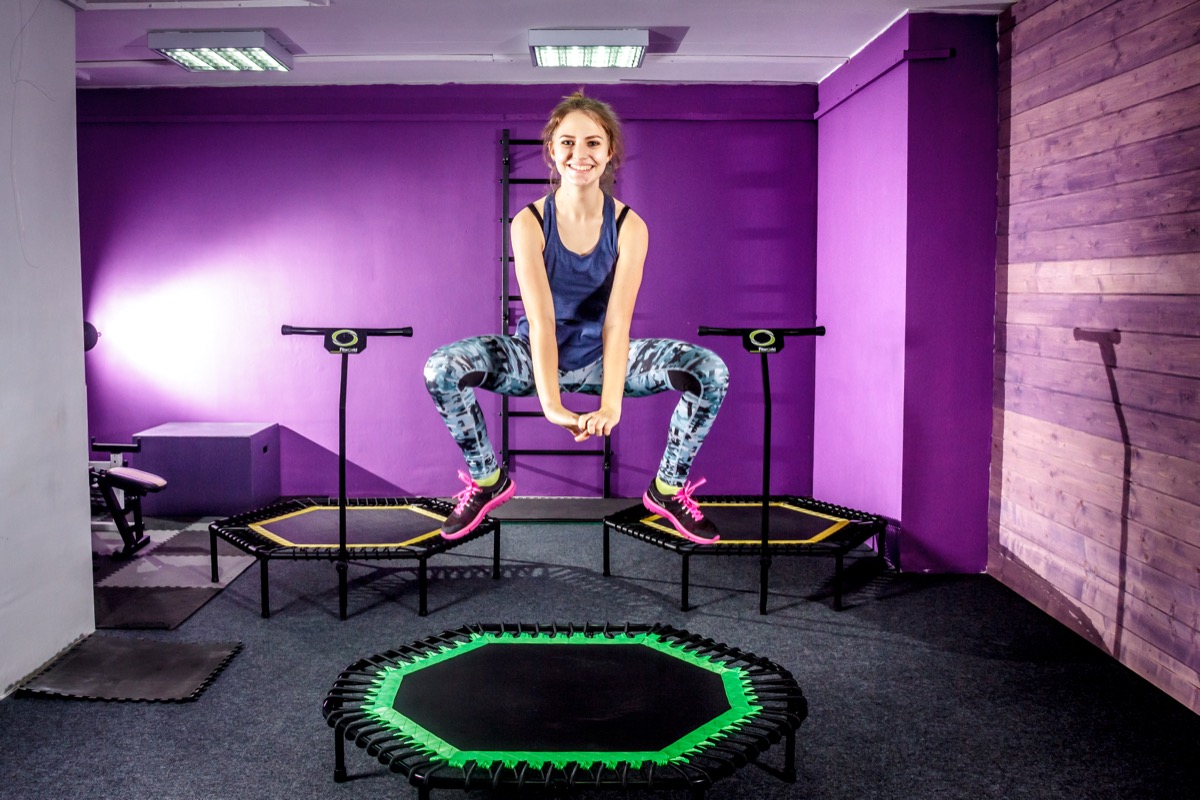 "Trampoline-based exercise has a colorful history as a recreational activity, sport and training modality," says ACE, the leading nonprofit exercise professional and health coach certification organization. "NASA even studied trampoline training for their astronauts and found it to be as effective as running as a form of aerobic training." In ACE's recent study, they found that it is "clear that the JumpSport workout offered sufficient intensity to improve cardiorespiratory fitness over time. Of course, as with all exercise modalities, adherence over the long haul is the key to improving fitness and body composition. Exercising on the mini-trampoline seems to lend itself to ongoing participation for a couple of key reasons."
4
Besides Cardio, There May Be Other Benefits, Too
"Other benefits of exercising on the trampoline may include balance training and spatial awareness—remember that early research with fighter pilots and astronauts?" says ACE. "For now, the evidence for this is purely anecdotal. That said, working out on the trampoline requires you to react to an unstable surface while performing a wide variety of movements." For that reason, they can help build your core.
5
Longoria Doesn't Only Trampoline
The trampoline is part of a balanced workout regime for Longoria. Shortly after welcoming her first child, Longoria revealed to Us that she was getting into some  "very serious weight training" to get back in shape—and a scan down her Instagram feed features a bunch of her workouts with trainer Grant Roberts. The Beverly Hill based fitness guru has her do a lot of compound moves to work multiple muscles simultaneously, like squat/rows, sled pushes, battle ropes, and old school deadlifts.