Jennifer Lopez Flaunts Bikini Body at Age 51
The star appears on the cover of InStyle's The Beauty Issue, and shared her best workout advice.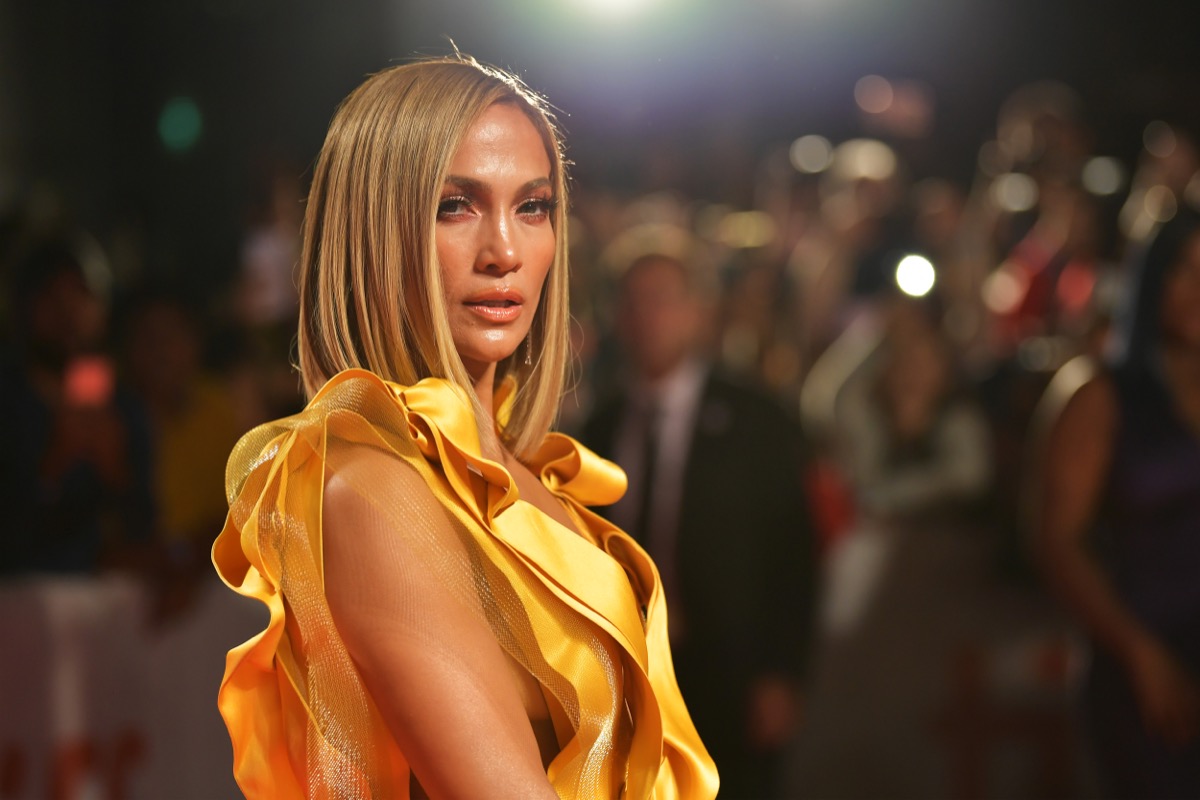 Jennifer Lopez has been one of the hottest superstars on the planet for over three decades, and looks just as young at 51 as she did in her twenties. The singer, dancer, actress, entrepreneur and mother is featured on the May 2021 cover of InStyle's The Beauty Issue, flaunting her rock hard swimsuit bod and revealing some of the secrets of her beauty, health and fitness success that helped her achieve it. "I'm in the best shape of my life," she admitted to the magazine. Read on to find out how J.Lo got her better-than-ever figure.
She Works Out "Harder and Smarter"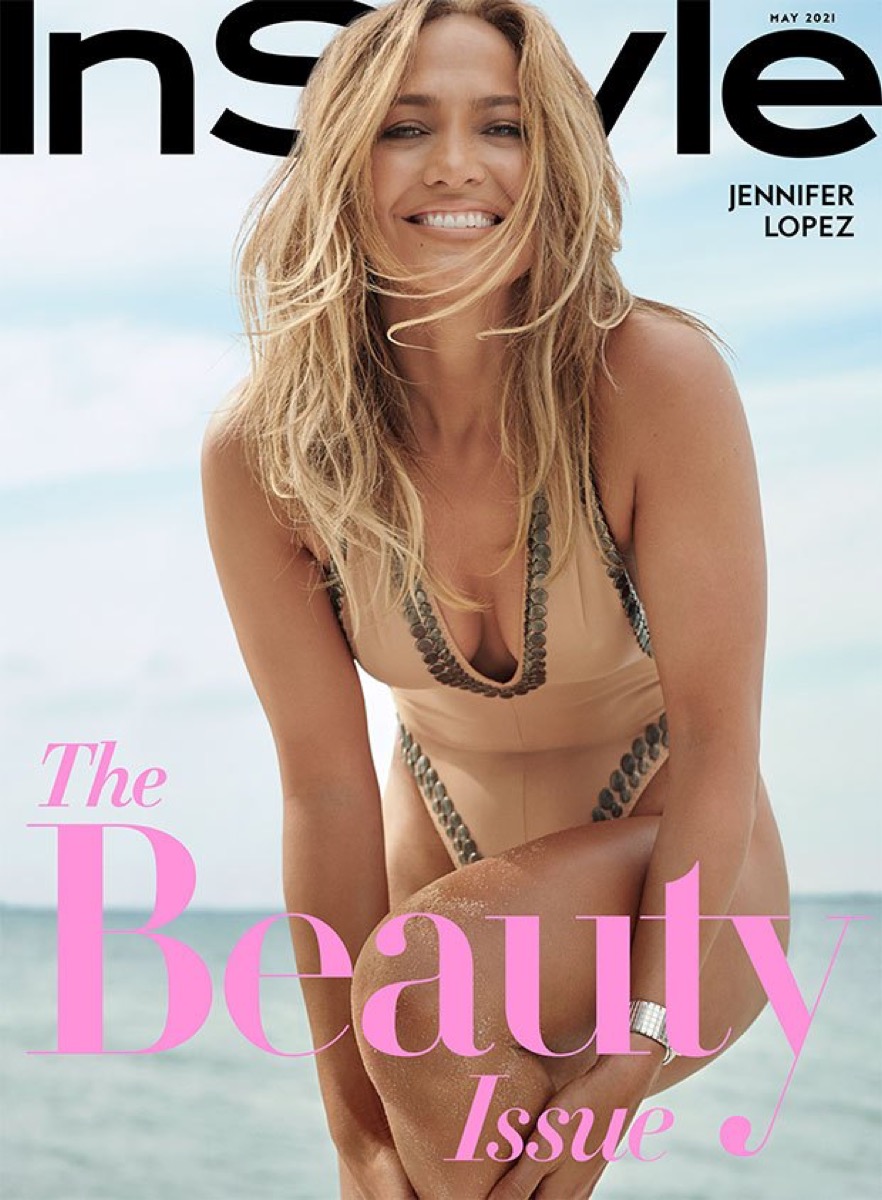 Lopez has always been devoted to exercise. However, the main difference now is that she is more effective with her workouts. "In my 20s and 30s I used to work out but not like I do now," she tells the magazine. "It's not that I work out more; I just work out harder and smarter. And it doesn't take me as long as it did in the past. I do it more for my health than I do for looks, which is funny. When you do things for the right reasons, you actually look better!"
She Never Misses a Workout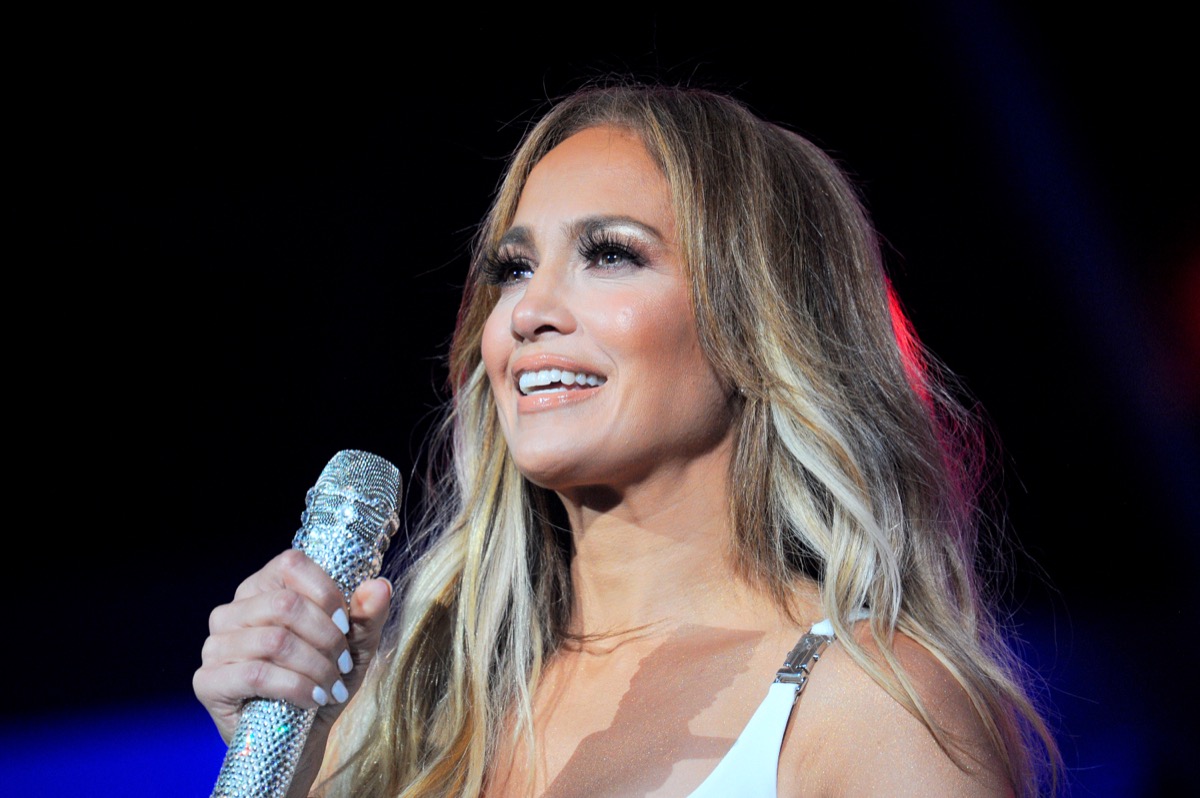 Lopez makes sure to get in a workout almost every day. "Very rarely will I skip my workout," she told Us Weekly. "Sometimes, I work too late the night before, and I'm like, 'Ugh, I can't do this.' But I tell myself, 'Just do it. It's only an hour.' It's just talking yourself off the ledge of being a lazy bum."
She Drinks A Lot of Water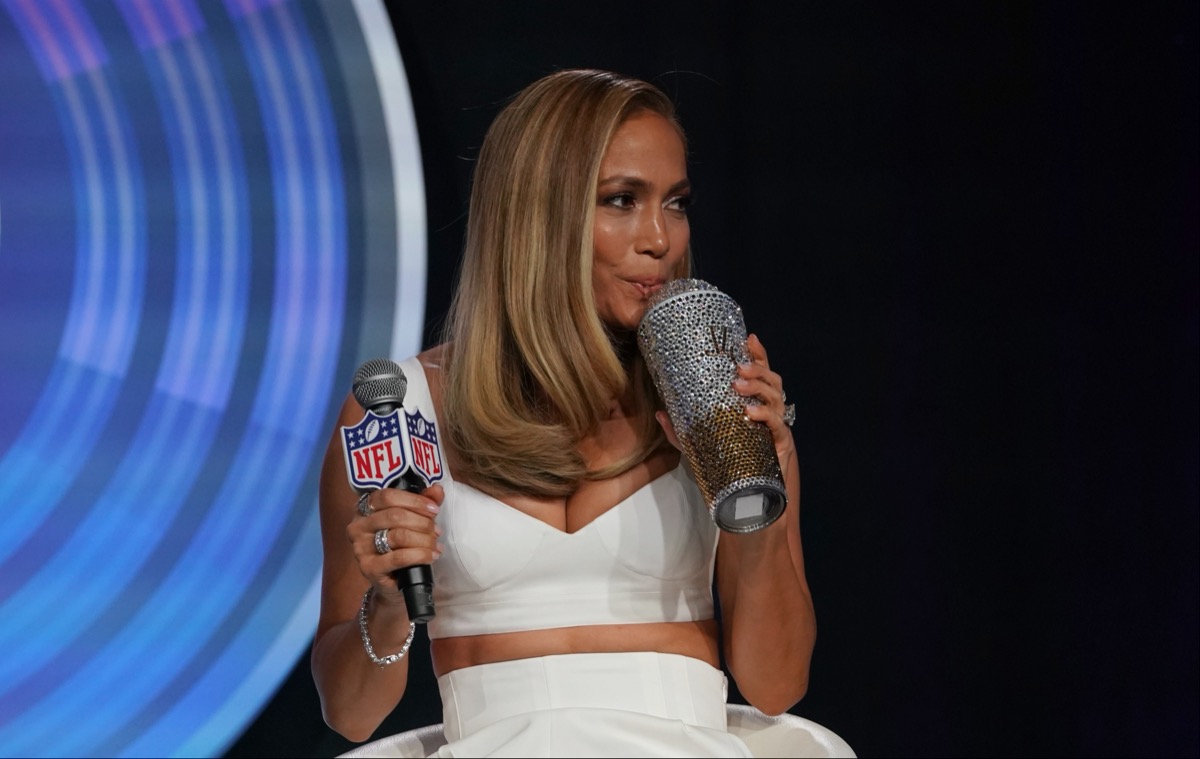 One of Jennifer's trainers, Dodd Romero, told US Weekly that the star chugs a lot of water every day. "She drinks a minimum of seven glasses a day," Romero revealed.
She Avoids Fad Diets
J.Lo doesn't diet—she makes healthy eating a lifestyle. "You got to work out, you got to watch what you eat," she told Us Weekly. "It's a job— you've got to buckle down." According to Dodd Romero, her ultra-clean diet consists of five basic categories: protein, vegetables, fats, carbohydrates and water. He explains that she "stays away from processed foods and gets her nutrients from whole sources." For protein she relies on egg whites, white meat turkey, chicken breast and grass-fed beef three to four times a week. She gets her fats from fish—including salmon and sea bass that contains high levels of omega-3s and 6s—and "a handful" of nuts per day. She also loads up on lots of veggies, avoiding carrots and corn as they are higher in sugar than leafy greens. She also indulges in complex carbs like sweet potatoes, brown rice, quinoa, rice bread and oatmeal, which she'll eat with fresh berries.
She Refuses to Deprive Herself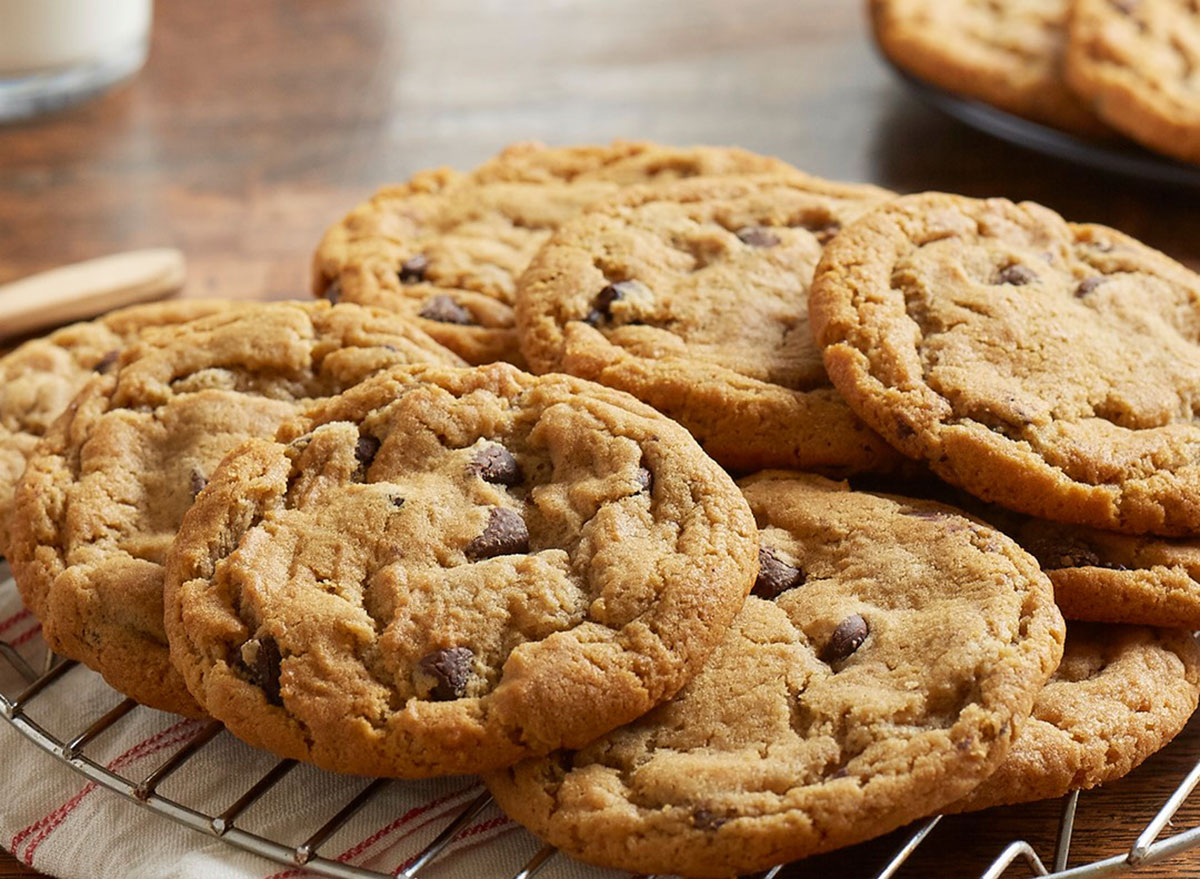 "Throughout the years I've learned the importance of maintaining a healthier […] diet," she People. "I still eat some of the foods I love, but in moderation. I don't deprive myself." In her new InStyle interview, her famous chocolate chip cookies are mentioned by a number of her celebrity friends who were interviewed for the piece. "One day I'm going to let everyone in on my secret cookie recipe," she revealed about her go-to indulgence. "It came from a secret couple, and these cookies are my favorite. Someday I'll give you the J-dough! And, actually, I think that's what I'll call it!"6254a4d1642c605c54bf1cab17d50f1e
She Mixes Up Her Workouts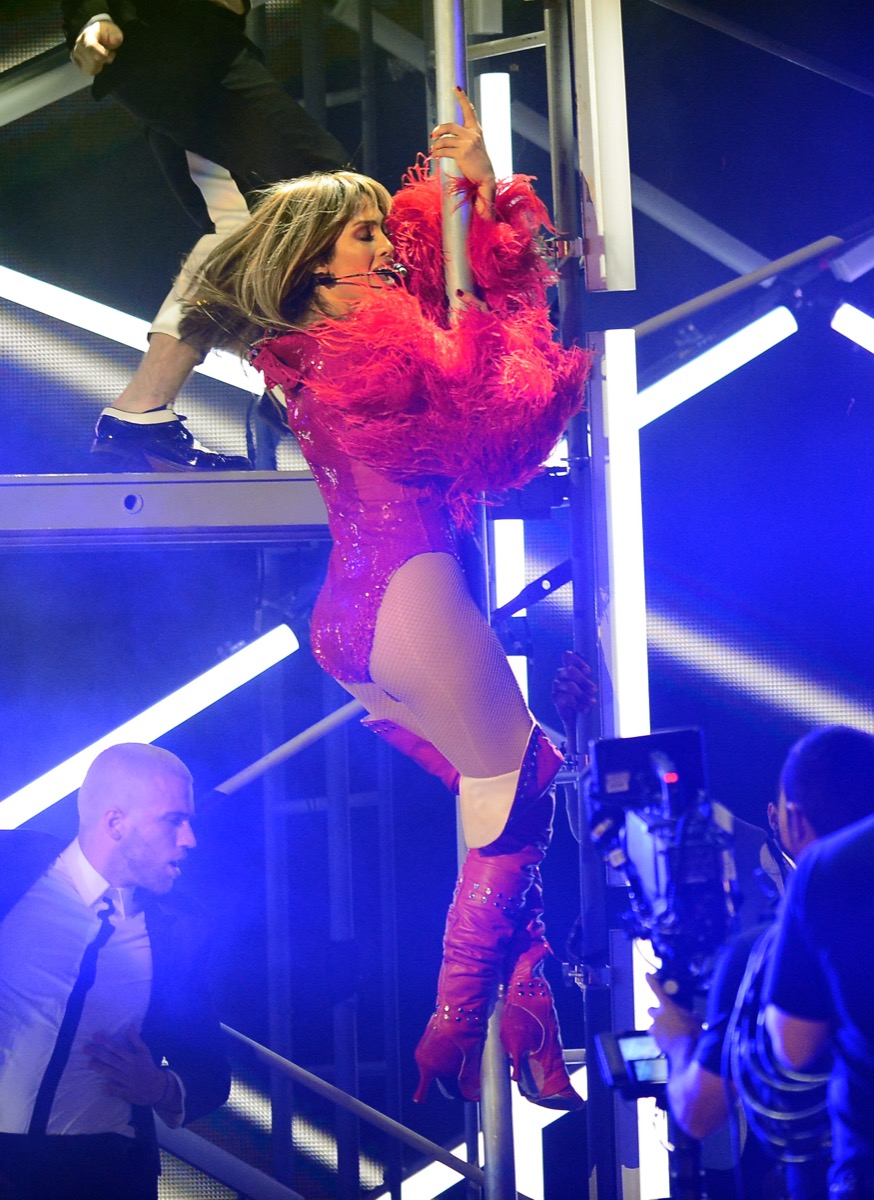 While you can often find J.Lo in the gym pumping iron or perfectly executing a strength training exercise, after playing a pole dancer in Hustlers she installed one in her home. "I have a lot of respect for people who do the pole," J.Lo told Jimmy Kimmel. "It's, like, acrobatic, it's a different muscle group," she said. "And the things that they do with their legs and everything and go upside down…it's hard."
She Celebrates Her Success
J.Lo has never been shy about showing off the fabulous figure she works so hard to achieve. Her Instagram feed is filled with tons of photos flaunting her progress—keeping the rest of us constantly motivated! 
Leah Groth
Leah Groth has decades of experience covering all things health, wellness and fitness related.
Read more about Leah