Katharine McPhee Flaunts Bikini Body 5 Weeks Post-Pregnancy 
The Country Comfort star has learned to love her body post-pregnancy.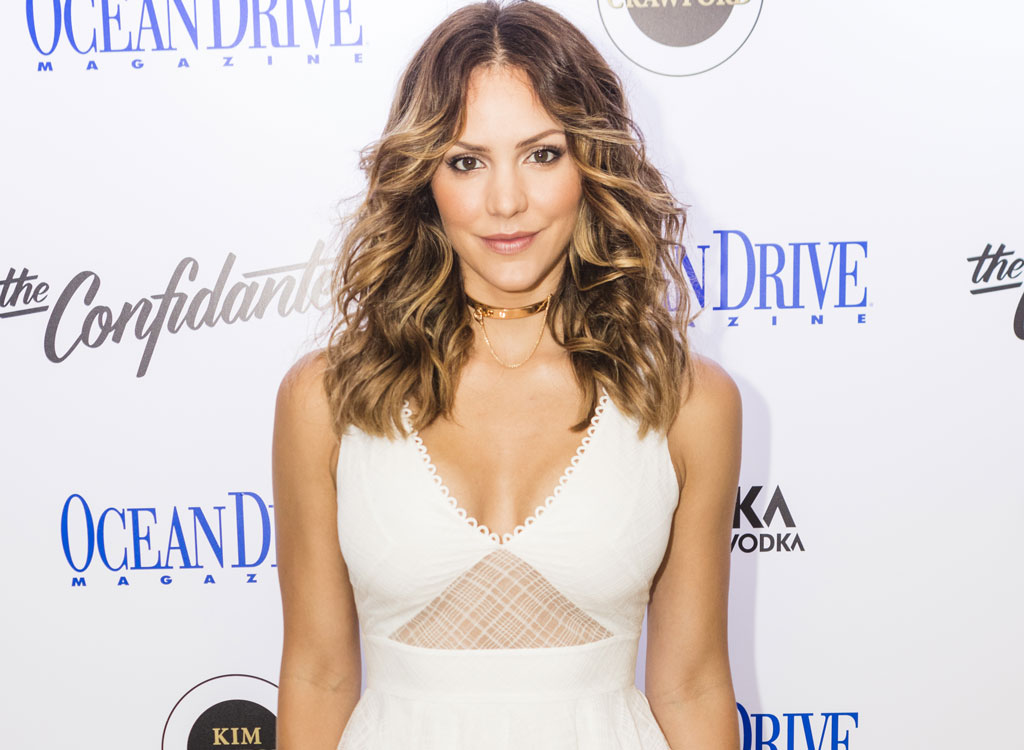 It has been just over a month since Katharine McPhee Foster welcomed her first child, son Rennie, with husband David Foster—and the 37-year-old hasn't wasted any time slipping back into a bikini. On Tuesday, the former American Idol star shared a few snaps of her post-pregnancy curves, revealing that she is "loving" her new look. Read on to see the photos, keeping in mind what her cheeky bio says: "No life is perfect. Don't let Instagram fool you."
1
McPhee Says She's "Loving My Curves"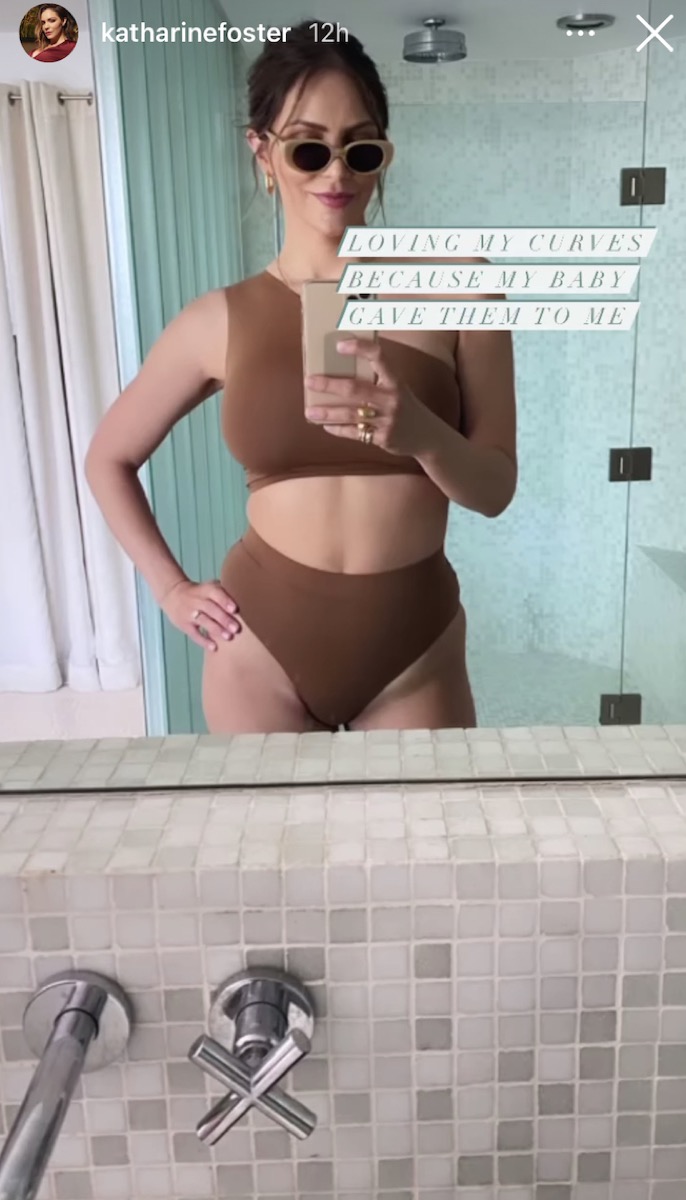 In the images, McPhee modeled a brown, one shoulder, high-waisted bikini with a pair of retro sunglasses. "Loving my curves because my baby gave them to me," she wrote in her Instagram story, also featuring her stylist, Monica Rose. In addition, she shared a photo of herself in her feed, wearing a gorgeous, white spring Valentino gown, cinched at the waist to accentuate her new body. 6254a4d1642c605c54bf1cab17d50f1e
2
Her Secret? Not Stressing About Losing Her Baby Weight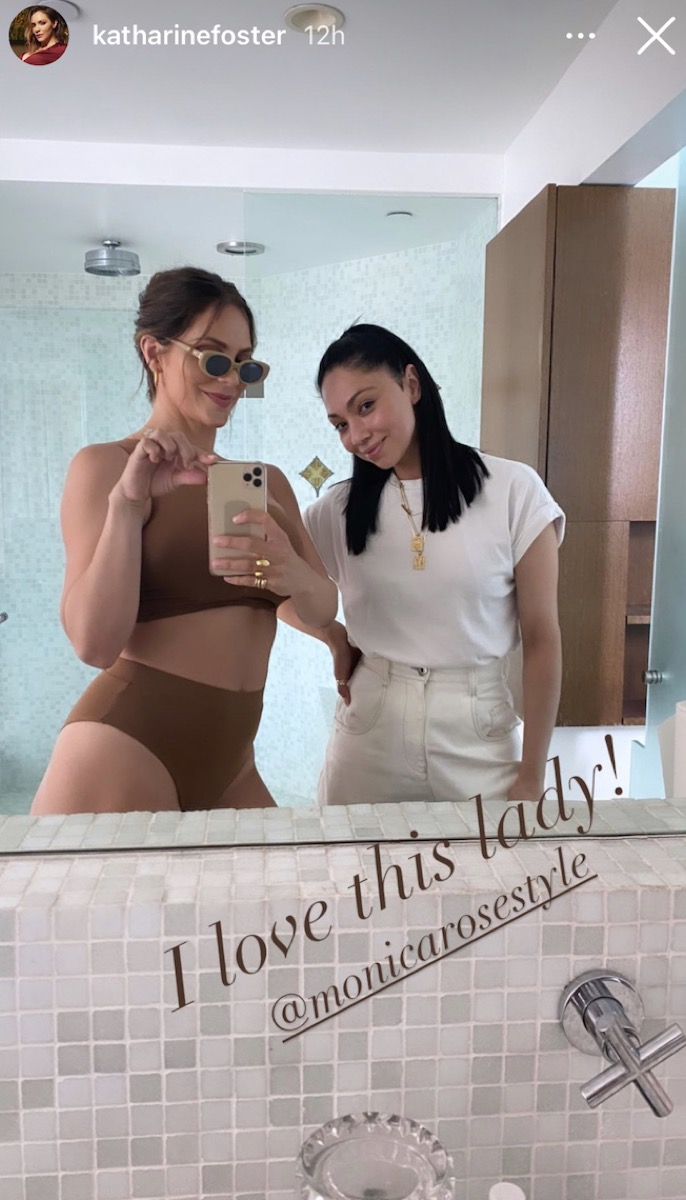 In a recent interview with People, the star of the new Netflix series Country Comfort revealed her secret to happiness post-pregnancy: giving herself a break. 
"I thought I would have this pressure [to bounce back] but I've just been so grateful and happy that I've had a healthy baby and I've felt really good, emotionally and physically," she said.  "I'm so happy that I don't have this crazy pressure yet to fit into whatever jeans I have in my closet."
"I don't even think about them right now!" she said, adding, "In my everyday life, I would have an event coming up or need to work out and it's just really nice to have a break and be happy where I am."
3
McPhee Struggled with "Body-Issue Stuff" During Her Pregnancy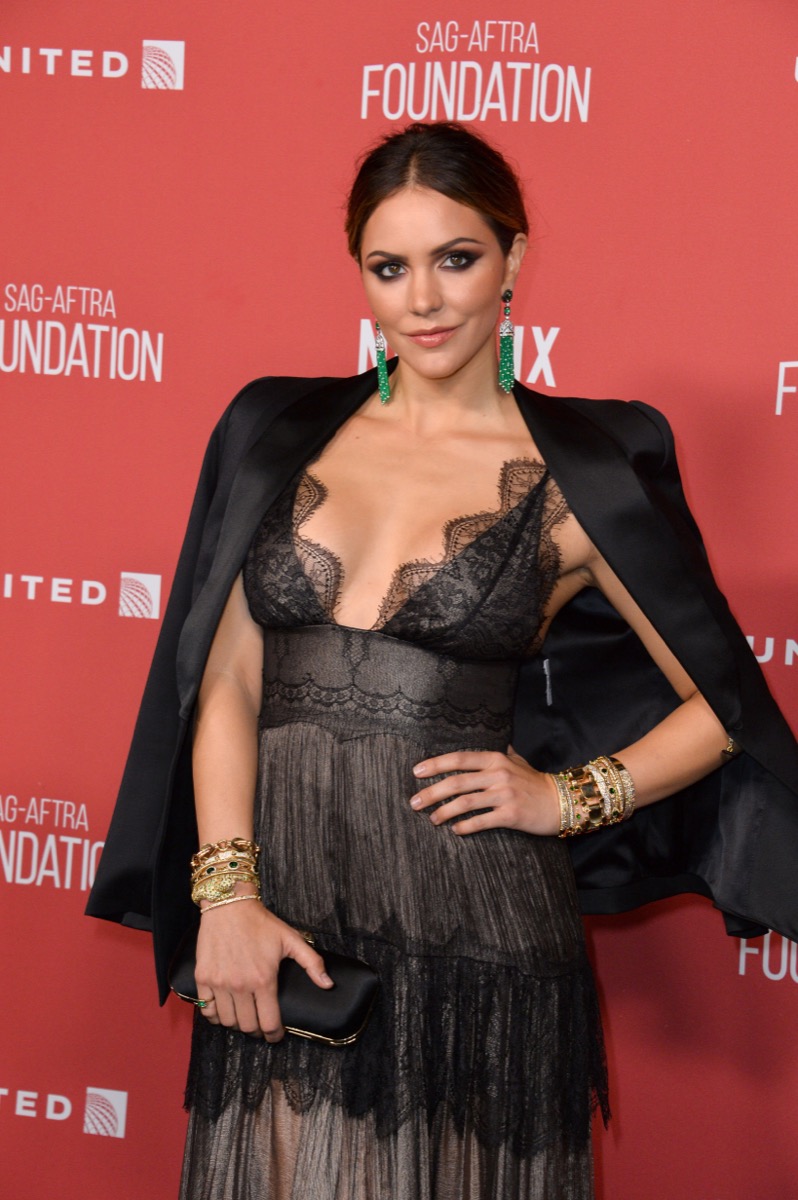 During a recent interview on Dr. Berlin's Informed Pregnancy Podcast, McPhee, who has a history of disordered eating, admitted that the "the biggest challenge" of her pregnancy "was really the body-issue stuff."
"It just suddenly came up in a way that hadn't been present in a long time," she admitted, noting that she had "felt really stable in my life in the last four or five years, and my weight has been more consistent."
"But feeling like there was a relapse after getting pregnant was really shocking and upsetting and concerning for me, because I was suddenly so obsessed with food, starting from this first trimester, and I had such a distortion of the way that I looked."
4
McPhee Says She's Finally Feeling "Okay" With Her Body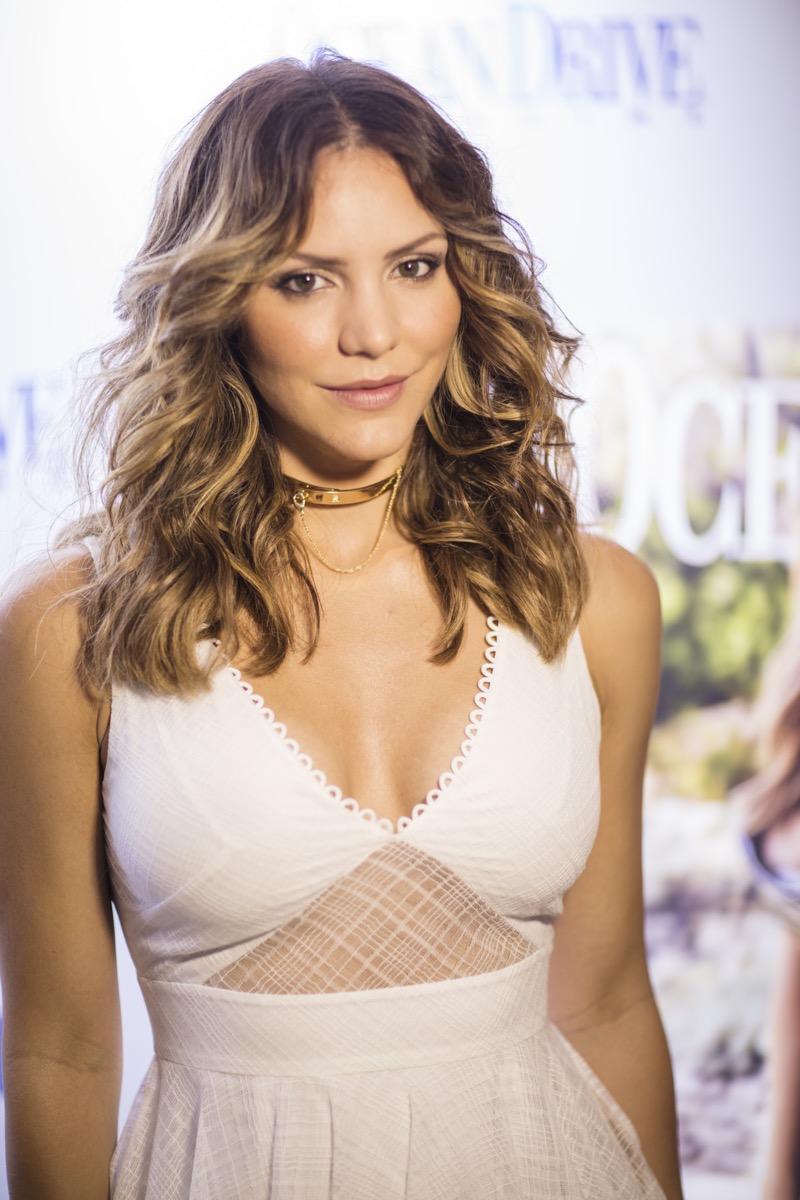 During her pregnancy she gained 40 pounds, working with her former psychiatrist who helped her during her initial eating disorder, who told her "that it's really common for women who have struggled with eating disorders in the past to have almost a relapse, in some sense, when they enter pregnancy."
She admits she was "very obsessed with food" during "the first trimester and into the second trimester," while filming her Netflix show. While she didn't feel like she had "full-blown relapsed," during her pregnancy, she admits she experienced "a feeling like I was overeating and then I had that stuffed feeling where I couldn't breathe and I couldn't figure out if [it] because there was a new thing in my body that was making me feel stuffed or if I was actually eating too much food."
"And there's just a lot of anxiety," she continued. "But I weathered it and I'm just really grateful I'm at the end of it [and] that I feel this good and that I look in the mirror and I'm like, 'Yeah, my legs, my thighs, my arms are a little bit thicker, but I'm okay with it.'"
Leah Groth
Leah Groth has decades of experience covering all things health, wellness and fitness related.
Read more about Leah