Vanessa Hudgens Shares Exact Diet That Got Her This Red Swimsuit Look
The Princess Switch star flaunts her beach look in new photos.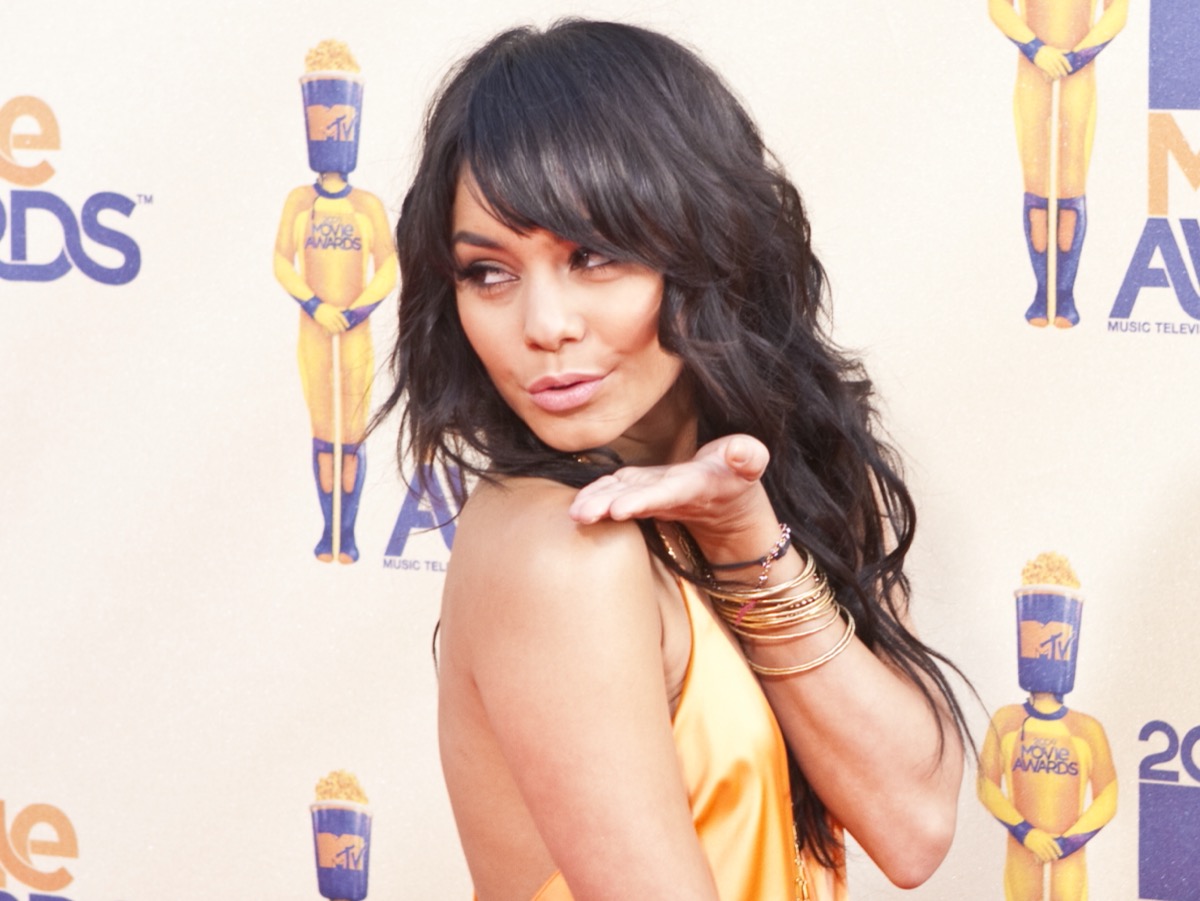 Vanessa Hudgens was still a teenager when she rose to fame in the hit Disney franchise High School Musical. A lot has changed in the star's life since then. On Tuesday, the 32-year-old Princess Switch star shared a few vacay snaps from her spring break getaway in Florida with boyfriend (and baseball player) Cole Tucker, revealing her strong-is-sexy body in a figure-hugging monokini. In the images posted to her feed on Instagram stories, Vanessa rocked a bright red halter suit that accentuated her figure in all of its glory. "Why see the world, when you got the beach," she captioned it. "Sweet life." Read on to see Vanessa's inspiring curves and to find out what she does to achieve them.
1
She Mixes Up Her Workouts
Instead of relying on the same technique daily, Vanessa has curated a weekly regiment of several popular workouts. "My body builds muscle very quickly and I don't love the way it looks on my body. So I find the way that I achieve the body that I want for myself is to lengthen, to lean and to tone," she revealed during a recent interview with Parade.
She has found that a mixture of Pilates, Soul Cycle and hot yoga does her body good. "And some days when I have the time, I love doing Pilates first and then going over to Soul Cycle. I love a double up!" she exclaimed. "I always feel so accomplished when I double up. I've been going to this Pilates studio called WundaBar for years and it's just a great deep muscle-training workout. It's not super high intensity but I always feel it the next day."
2
She Prefers Classes Over One-On-Ones
While some celebrities opt for one-on-one training sessions, Hudgens is a team player when it comes to workout. "I'm the type of person that needs to be in a class," Vanessa told PopSugar. "I need someone telling me what to do, and I love being in a group environment because I'm very competitive, so it pushes me to work harder than I would if I was by myself."6254a4d1642c605c54bf1cab17d50f1e
3
She Is a Fan of Strength Training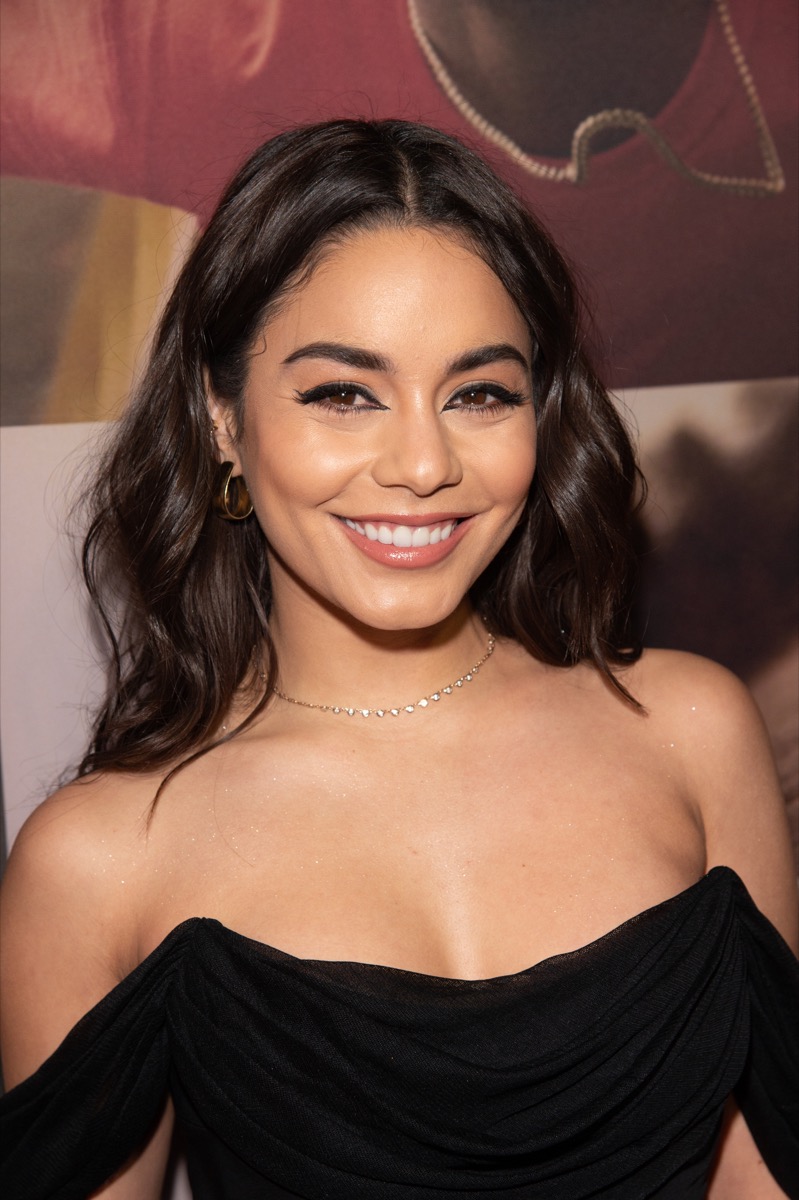 Hudgens is just one of many celebrities who visit The Dogpound, an exclusive strength and weight training workout studio. In a 2020 Instagram post, she shared a video of some of the hardcore exercises she does there, many of them relying on accessories such as a dip belt and also resistance bands. In other videos taken at the studio, she can be seen executing old school moves, using battle ropes, doing leg lifts, and lifting weights.  
4
She Works Out in the Morning…Almost Every Day!
"I would do seven days if I had time," she told Parade about her workouts, adding that she is a morning person when it comes to fitness. "I love starting my day off that way because sometimes I'll have a less productive days and if I've gotten a workout in, then I feel like I'm accomplished no matter what."
If she is taking a class, she makes sure to register ahead of time. "I normally sign up for a class the night before so I don't even have time to think about it and just wake up to having to go to workout. If I don't do it first thing in the morning it normally does not happen," she said.
5
She Is a Fan of Intermittent Fasting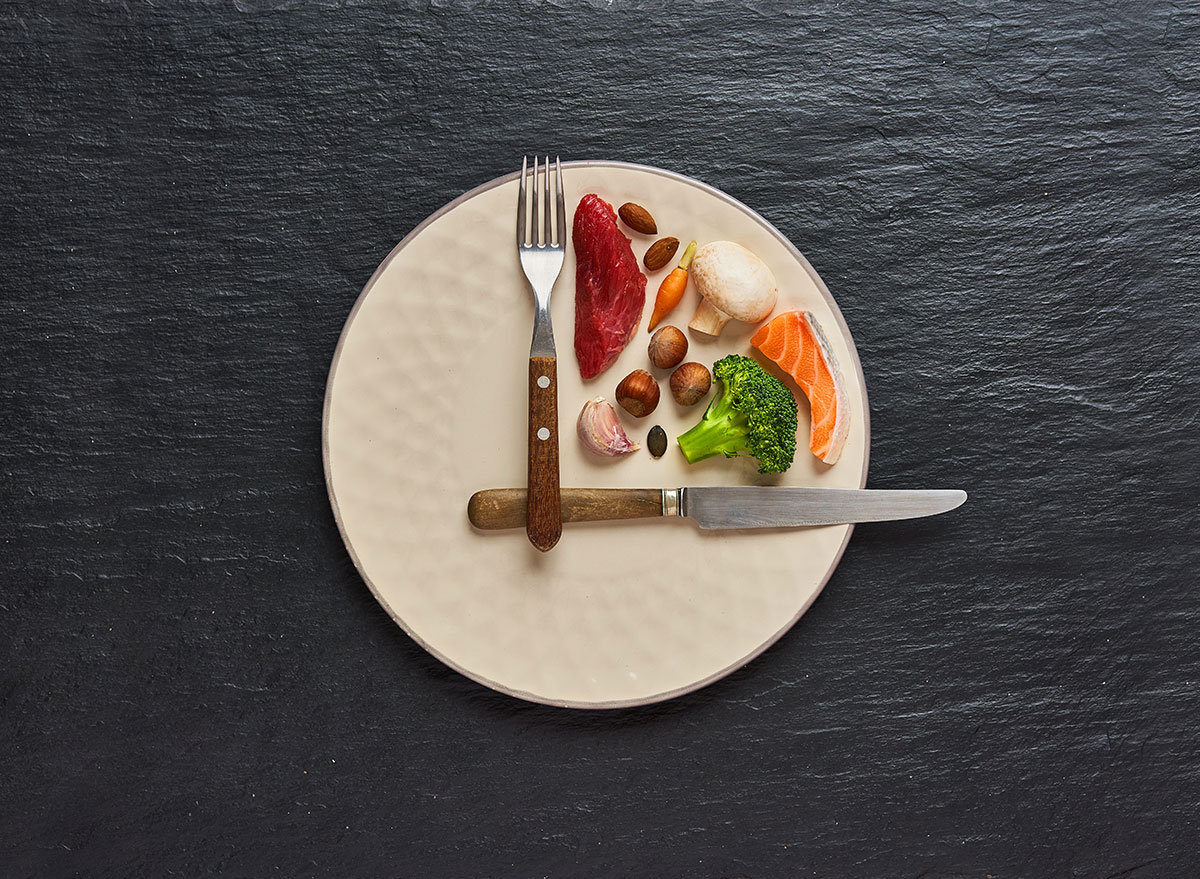 Hudgens also revealed to Parade that she relies on intermittent fasting, not only because it helps her lose weight but keeps her skin glowing. She explains that she first researched it after a friend appeared to be anti-aging as a result of the timed dietary lifestyle. "I looked into it and read up on the science behind it, what happens to your body while you're fasting, the autophagy, and realized it's actually good for you on a cellular level. So I tried it out and within like the first week I lost seven pounds and then kept it off and I'm now at my standard fit weight. And I don't have time right now to work out every day, as I normally would. So it's a really great way to stay in shape, feel good, and still look great," she told Parade. Another benefit? She maintains that it allows her to "not restrict" what she eats as much. 
She works out on an empty stomach, starting her day off with "black coffee and a lot of water" first thing in the morning. "When the time comes to break the fast, then I do it. I kind of do an 18-hour fast and eat for 6. I try to get in all my nutritional needs so greens and fats and omegas. I don't eat meat; I do eat fish. But outside of that I am in a place where I am allowing myself to enjoy the foods that I love," she explains. Her guilty pleasure? Pizza and pasta. 
When fasting she relies on "two big meals with some snacks and little things in between," and says she is enjoying it, especially because she doesn't think about food as much as she did when she was snacking every three hours. "With this, it's like I eat in my six hour window and then I completely put eating out of my mind because I know that I'm not going to eat anything else for the rest of the night. And also it actually cut back on my wine intake because usually you drink wine right before bed and with this, I'm not doing any of that," she says. 
She does admit there was "definitely an adjustment period" and that the "first week was rough as well as in my workouts" because she "felt a bit more lethargic and tired." However, after the first week, "it started to pick up and I started to feel better."
6
She Also Dabbles in Keto
Because it is hard to follow a fast schedule when she is working long hours, she switches over to Keto. "I try to space it out a little better with a Ketogenic diet and try to nix the carbs and go for high fats and proteins," she told Parade. 
Some of her go-to meals? For breakfast, "this crispy rice that has vegetables and avocado and eggs on it," she reveals. "It's at a restaurant that I always go to, which I'm not revealing because that's my secret local spot. And I just douse it with hot sauce because I could live off of hot sauce. And then for dinner it's either pasta or pizza or sushi. I'll admit that I'm not the biggest cook."
7
She Keeps Herself Motivated with Stylish But Functional Activewear
When it comes to fitness fashion, Hudgens is one of the reigning celebrity trendsetters. In 2019 she even collaborated with Avia on her own collection. "I've been working out consistently for the past 12 years, so over that time like I've figured out what [materials] work for what workouts and tried to incorporate that [knowledge] into the collection to help take the guesswork out of it," she told Shape at the time. She is a big fan of 7/8 leggings as they offer "that perfect, ankle-length fit"-for her petite frame. 
Leah Groth
Leah Groth has decades of experience covering all things health, wellness and fitness related.
Read more about Leah