10 Kitchen Gadgets Nutrition Experts Swear By
Nutritionists and healthy-living experts often share with us their favorite recipes and ingredients. Now, they're taking us into their kitchens to reveal the healthy cooking gadgets that act as their assistants to help keep them on track with good eating habits.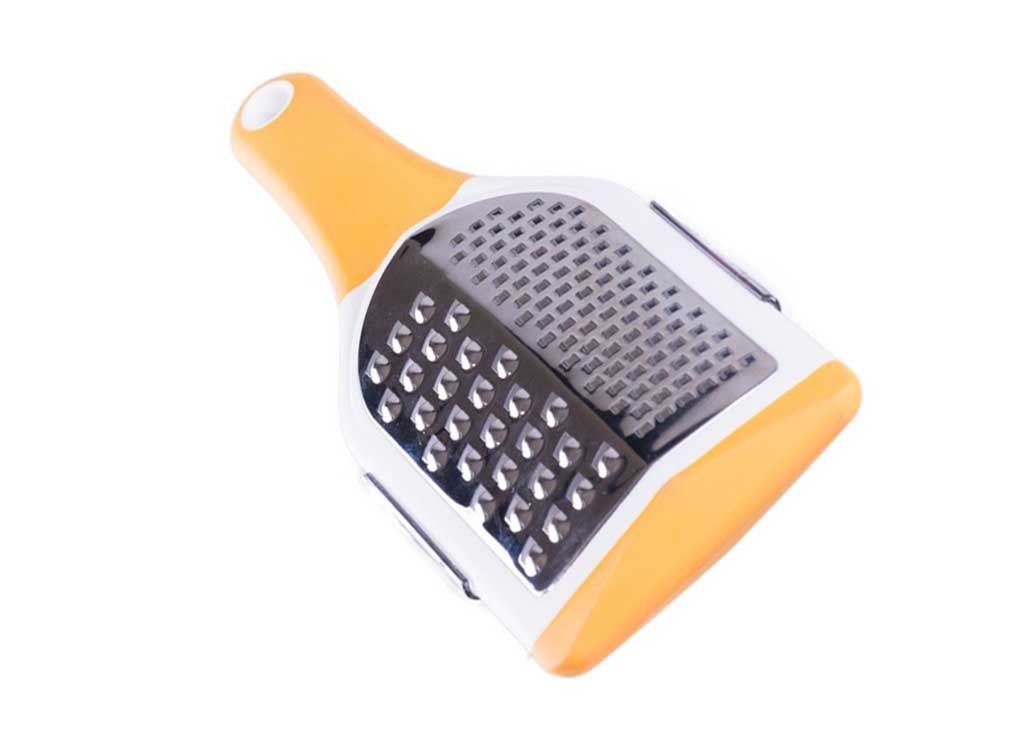 We all get by with a little help from our friends. And sometimes those friends come in the form of handy kitchen gadgets and devices that assist in making meal prep smoother and healthy cooking easier. Or maybe they perform some superhero-like duties, like swooping in to keep lemon seeds from sneaking their way into your homemade vinaigrette. (Thanks for being there for us, guys).
We turned to the pros to learn which kitchen tools, gadgets, and devices they swear by and use the most frequently. (Psst! We noticed that a few of them can also be found on our list of 21 Tools to Help You Get Serious About Losing Weight, too.) Get ready to be inspired to do some shopping!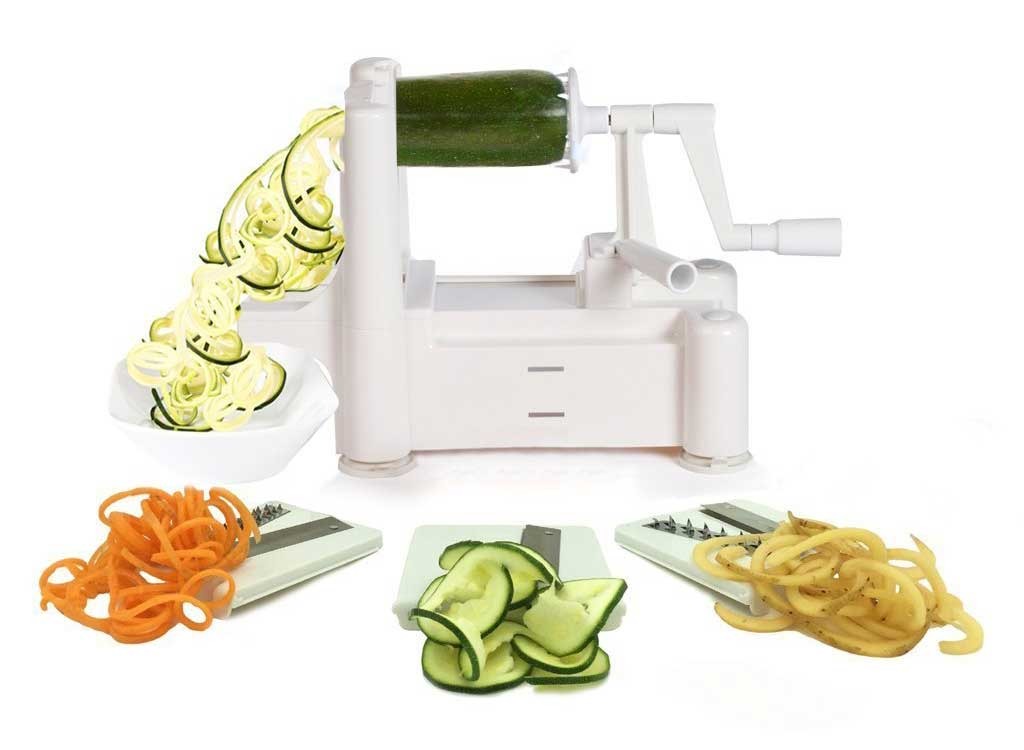 Pictured: Spiralizer Tri-Blade Vegetable Slicer
Buy it online!
"I am a gadget girl, so picking my favorite one isn't easy!" says Tieraona Low Dog, chief medical officer of Well & Being and director for the first Interprofessional Fellowship in Integrative Health and Medicine. "But if I had to pick one, it would have to be my spiral vegetable cutter. I grow a variety of squash in my garden and this little gem transformed what I was able to do with them!"
Low Dog says she uses her spiralizer to slice up zucchini, as well as squashes and then eats the spiralized veggies raw or cooks them in place of pasta, complementing the zoodles with a light sauce. Inspired? Here's 21 Mouthwatering Spiralizer Recipes to get you started!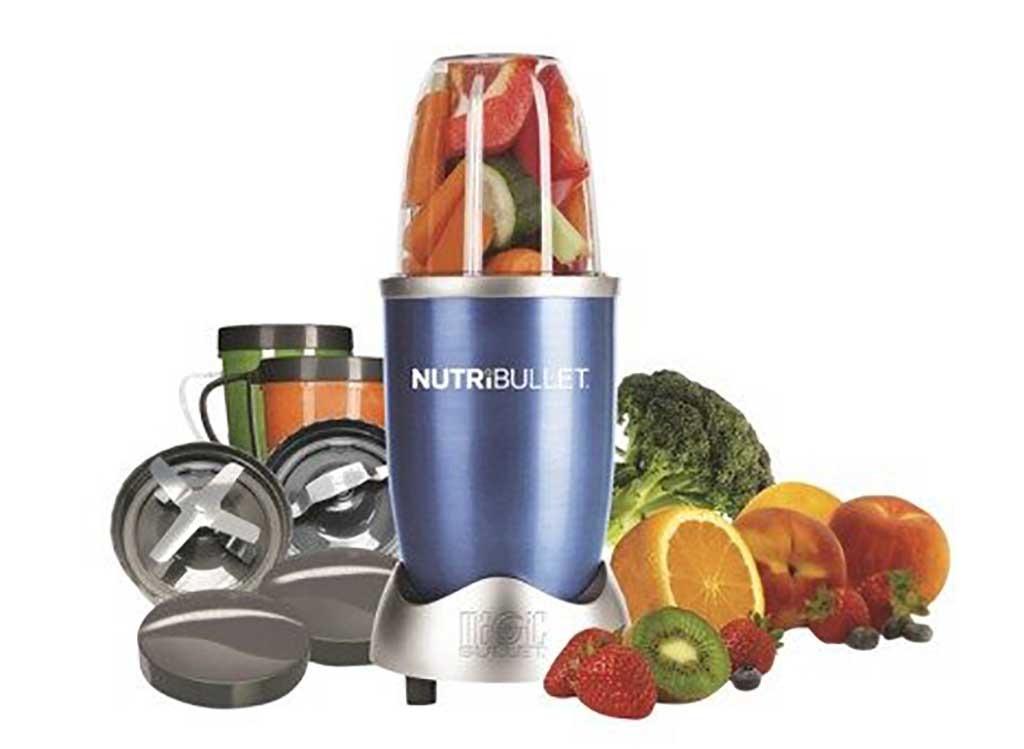 Pictured: NutriBullet 12-Piece High-Speed Blender
Buy it online!
"Our favorite kitchen appliance that helps us with our healthy lifestyle is nothing fancy. It's a Nutribullet!" share The Nutrition Twins Lyssie Lakatos and Tammy Lakatos Shames. "It's super easy to use and portable and one of the quickest way to make a breakfast smoothie or snack that can pack in nutrients from vegetables, calcium, and protein from Greek yogurt and fiber from fruit." The Nutrition Twins also use the nutrient extractor to make healthy, guilt-free desserts like chocolate avocado mousse or no-bake coconut or chocolate chia balls by using variations of dates, nuts, coconut, chia seeds and cacao powder. Yum!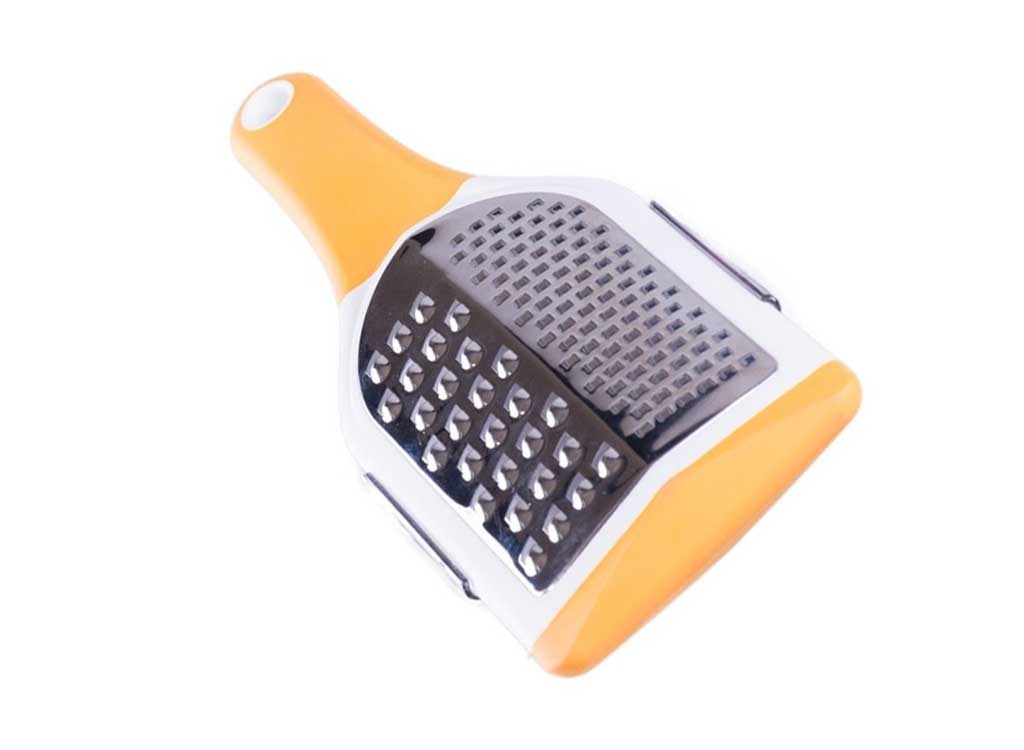 Pictured: Clever Chef Gourmet Hand-Held Silicone Cheese Grater with Multi-Function Grater and Measurement Cover
Buy it online!
A two-in-one zester and grater helps Jackie Newgent, RDN, culinary nutritionist and author of The All-Natural Diabetes Cookbook, add fresh citrus to dishes. The juice and zest translates to less added salt for savory food and less added sugar in sweet dishes, Newgent says. "I use a lot of citrus, especially lemons and limes, in healthy cooking—practically every day!" she says. "I grate the peels first and use the zest for flavoring food as well as punching up antioxidants and color."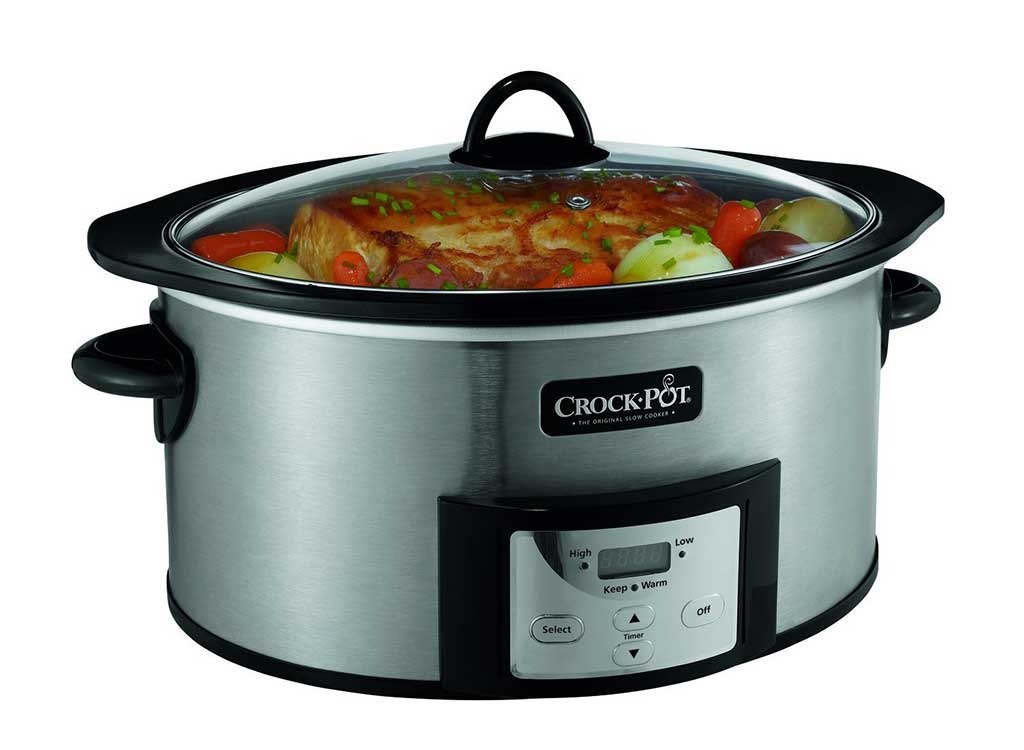 Pictured: Crock-Pot 6-Quart, Countdown Programmable Oval Slow Cooker with Stove-Top Browning, Stainless Finish
Buy it online!
"I love my slow cooker because it helps me make healthy meals like soups, chili, lasagna and oatmeal when I'm pressed for time," says Kara Lydon, RD, LDN, RYT, author of Nourish Your Namaste e-book and The Foodie Dietitian Blog. Lydon just throws in ingredients and walks away to let her slow cooker do the rest of the work while she's getting work or chores done. We're convinced a slow cooker is the closest thing to a personal chef! Put your crock pot to work with one of these 35 Healthy Crock Pot Recipes.
Pictured: Epica 4-in-1 Immersion Hand Blender
Buy it online!
Ever had to wipe split pea soup off your ceiling because of an over-zealous blender? (Hand raised!) Marisa Moore, MBA, RDN, LD, and national media spokesperson for the Academy of Nutrition and Dietetics offers up a solution: "I use an immersion blender to easily puree soups with less clean up—especially this time of year. It's much easier (and safer!) to do this versus transferring hot soup to a freestanding blender and hoping it doesn't end up on the ceiling,"6254a4d1642c605c54bf1cab17d50f1e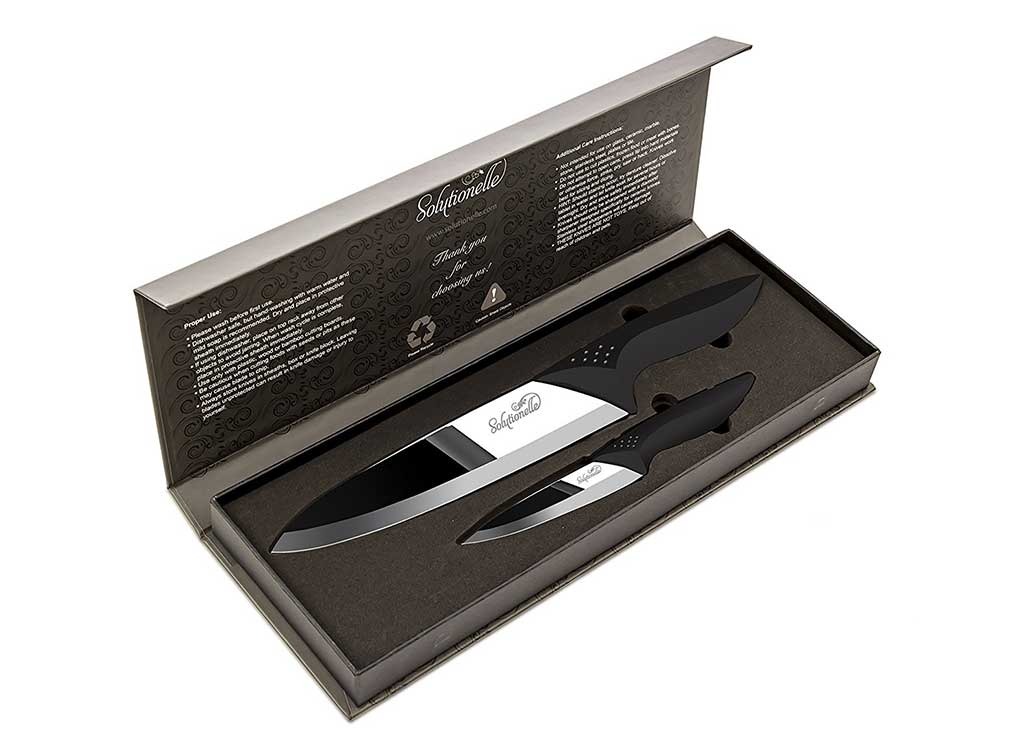 Pictured: Solutionelle Ceramic Chef and Paring Knives Kitchen Set
Buy it online!
The most important tool to lend an assist in the kitchen? A good, sharp knife, says Moore. More specifically, a high-quality chef's knife and a paring knife are two essentials because they can help you power through meal prep as you slice and dice up those veggies to keep stocked in your fridge for the week to come. Plus, knives that aren't sharp or are cheaply made can be dangerous.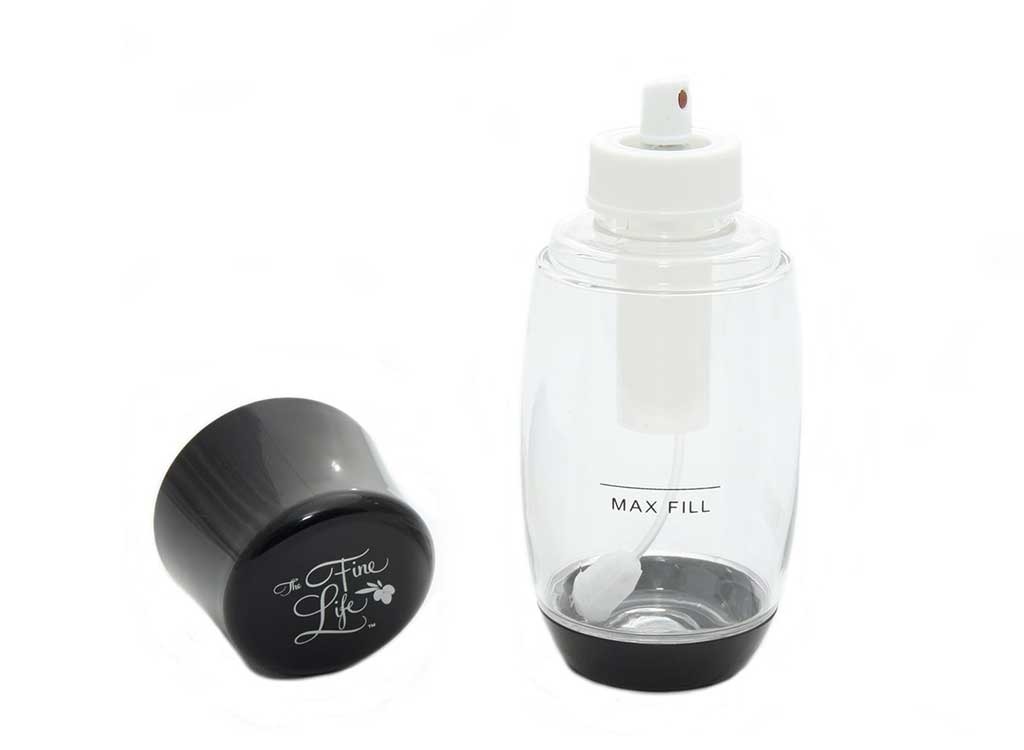 Pictured: The Fine Life Ideal Olive Oil Mister
Buy it online!
"I love an olive oil spritzer, you can still enjoy roasting veggies or cooking with olive oil without overdoing it on the calories," says Ilyse Schapiro, RD and co-author of Should I Scoop Out My Bagel? For more smart ways to save yourself from excess calories, check out these 36 Ways to Cut 50 Calories or More!
Pictured: Cuisinart Mini Prep Plus Food Processor
Buy it online!
Nancy Guberti, a certified nutritionist, loves her miniature Cuisinart food processor. "You can store it in a cabinet and get to it quickly when you want to dice some garlic, onions, make nut butter, and so much more!" Guberti says. "It's one of those gadgets to keep close by."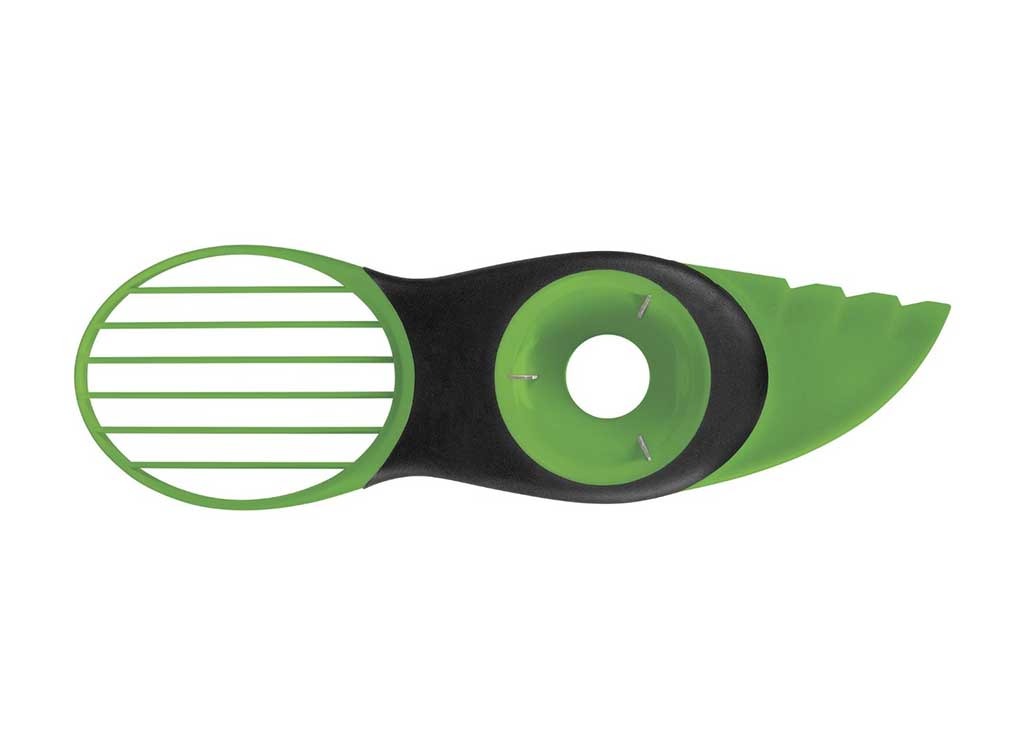 Pictured: OXO Good Grips 3-in-1 Avocado Slicer
Buy it online!
Avocados, we love you. But, dang you can be messy to prep.
Guberti says she loves her slicer because it can help incorporate more avocados into her dishes. "You can get creative with your avocado," she says. "You make chocolate pudding with it by adding some cocoa or smash the avocado and add apple cider vinegar to create a tangy sauce for salads and dipping. You can even use it on cooked meats."
Avocados contain more potassium than bananas and are packed with healthy, good-for-your-heart monounsaturated fats that can help lower cholesterol and triglyceride levels, so they're also awesome to throw into your smoothies.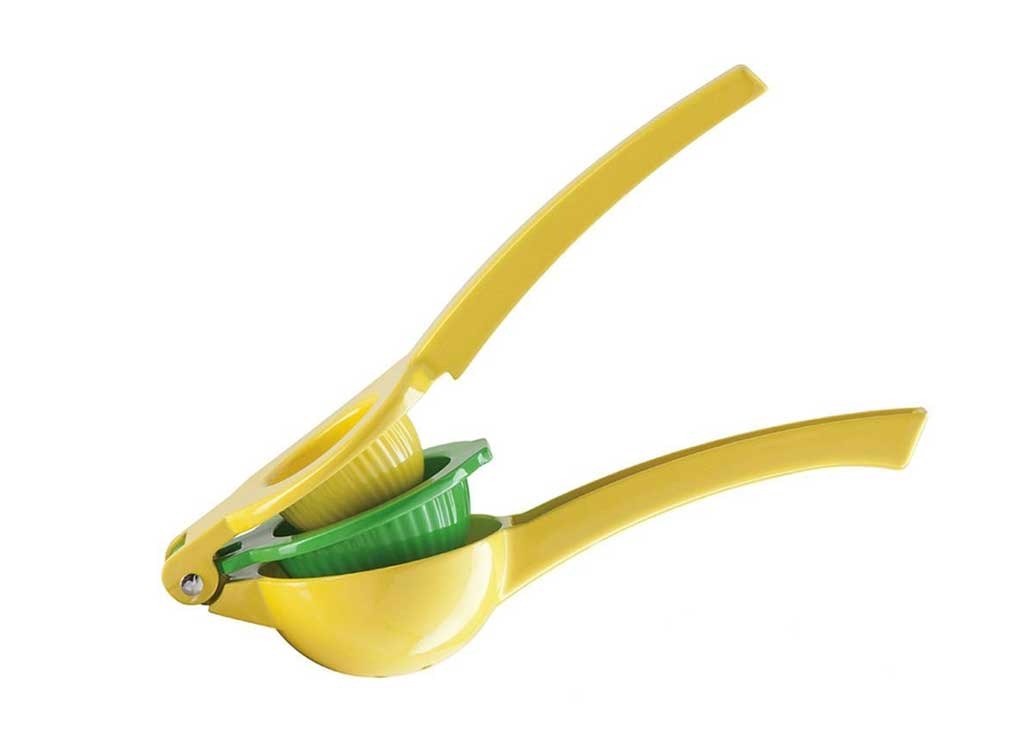 Pictured: Zulay Lemon Lime Squeezer
Buy it online!
For her next trick, Guberti swears by a lemon and lime squeezer. "This gadget keeps lemon seeds away, and gets all the juice squeezed out," she says. Pro tip: Just make sure to wash it after each use, otherwise the acid can corrode the outer paint enamel, Guberti cautions. Bonus: Lemons are one of the best detox foods; find out the rest with our list of The 25 Best Foods for Instant Detox!