12 Famous Food Brands That Are Over 100 Years Old
These pervasive grocery store brands have been around for over a century.
Hostess, Annie's Homegrown, and Ben & Jerry's are just some of the names you'll see on supermarket aisles today, but those brands are babies compared to old mainstays such as Heinz, The Campbell Soup Company, and The Keebler Company, which have all been stocked in people's pantries for well over a century.
In this time of constant flux it might be hard to believe that a brand can manage to be around for 100 (or more) years, but with smart business decisions, a series of mergers and acquisitions, and the ability to evolve with the ever-changing market, these companies have stood the test of time and continue to thrive to this day. Scroll down for more famous food brands that have been filling our bellies for at least 100 years, and then learn how to flatten your tummy with this list of The 55 Best Ways to Boost Your MetabolismThe 55 Best Ways to Boost Your Metabolism!
Today, Kraft is the parent organization of food brands such as Jell-O, Cool Whip, Lunchables, Planters, and more, but when the company was originally founded in Chicago in the early 1900s as J.L. Kraft and Bros. Company, they sold only cheese. Kraft succeeded in part because in 1915 the company invented pasteurized processed cheese that didn't need refrigeration, thus giving it a longer shelf life than conventional cheese. After a series of acquisitions Kraft was able to expand its offerings and sell additional items such as salad dressings, mayonnaise, and cream cheese, and following an intense period of product development around the 1960s Kraft launched fruit jellies, fruit preserves, marshmallows, barbecue sauces and Kraft Singles—a brand of individually wrapped cheese slices that still exists today.
Several more mergers and acquisitions followed, (including many that involved other brands also on this list) and in 2015 Kraft Foods Group merged with condiment producer Heinz—itself a company that dates back to 1869—to form Kraft Heinz.
German immigrant Oscar Mayer founded his namesake company in 1883 in Chicago, Illinois, and with his brother began selling bratwurst, liverwurst, and other meat products that were popular in the predominantly German neighborhoods in the area. Success meant more "Americanized" products such as sausages, hams, bacon, hot dogs, and that jingle-worthy b-o-l-o-g-n-a eventually followed. Though Oscar Mayer remained an independent company (owned primarily by descendants of the Mayer brothers who started it) for nearly a century, it was sold to General Foods in 1981. Since General Foods merged with Kraft in 1989, Oscar Mayer is now one of Kraft Heinz's many subsidiaries.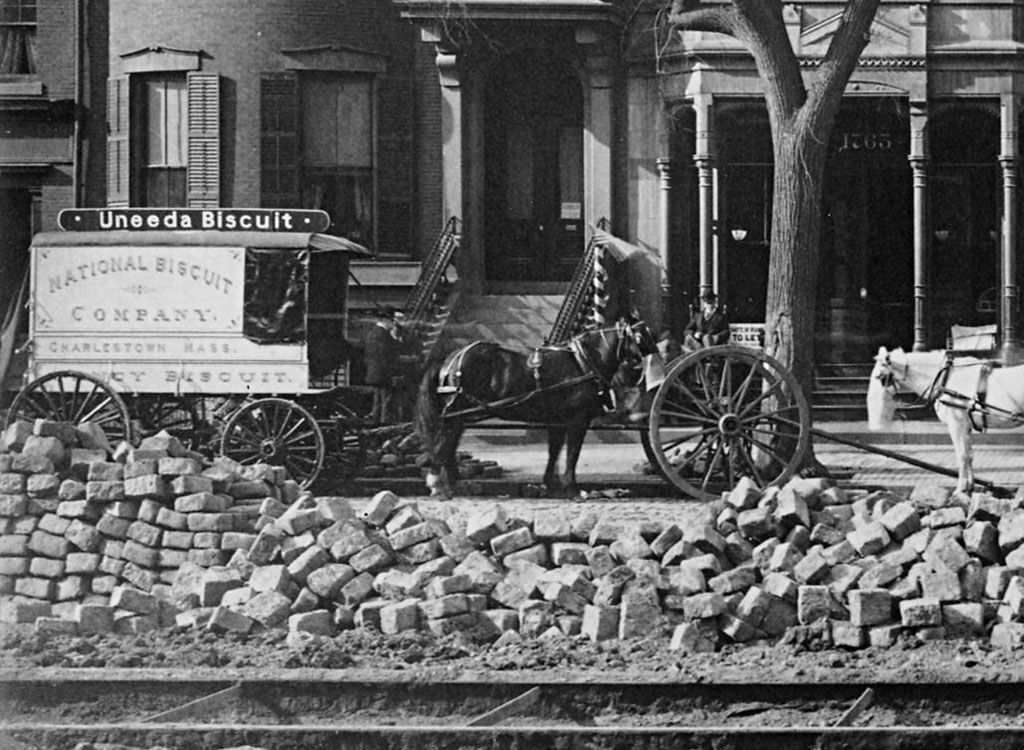 Though Nabisco can trace its roots back to 1798, it wasn't formally established until 1898 when the New York Biscuit Company and the American Biscuit and Manufacturing Company merged over 100 bakeries to form the National Biscuit Company, which later became known as Nabisco. Today, the cookie and cracker producer is known for products such as Chips Ahoy!, Ritz Crackers, Oreos, and more. Philip Morris acquired Nabisco and merged it with Kraft Foods in 2000, but when Kraft split into snack foods and grocery items in 2012, Nabisco fell under the snack umbrella and became a subsidiary of Illinois-based Mondelēz International.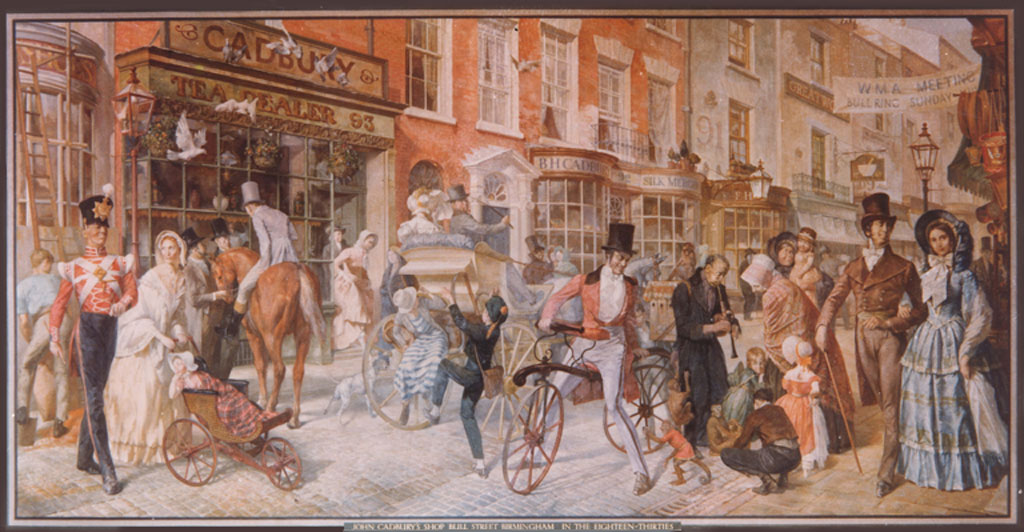 Today, Cadbury is the second-largest confectionery brand in the world, but when it was founded in Birmingham, England in 1824 by John Cadbury, the brand consisted of nothing more than tea, coffee, and drinking chocolate. After some turbulent early years, the company switched its focus to chocolate and made its mark on the sweets industry in 1861 with Fancy Boxes—a decorated box of chocolates. Seven years later the boxes were sold in the shape of a heart for Valentine's Day, which is how chocolate eventually became associated with the holiday. In 1923, Cadbury first released the Creme egg, which still remains one of its most popular and beloved products. After a series of mergers and acquisitions, Cadbury was purchased by Kraft Foods (them again!) in 2010 and, like Nabisco, soon became a subsidiary of Mondelēz International.
The Campbell Soup Company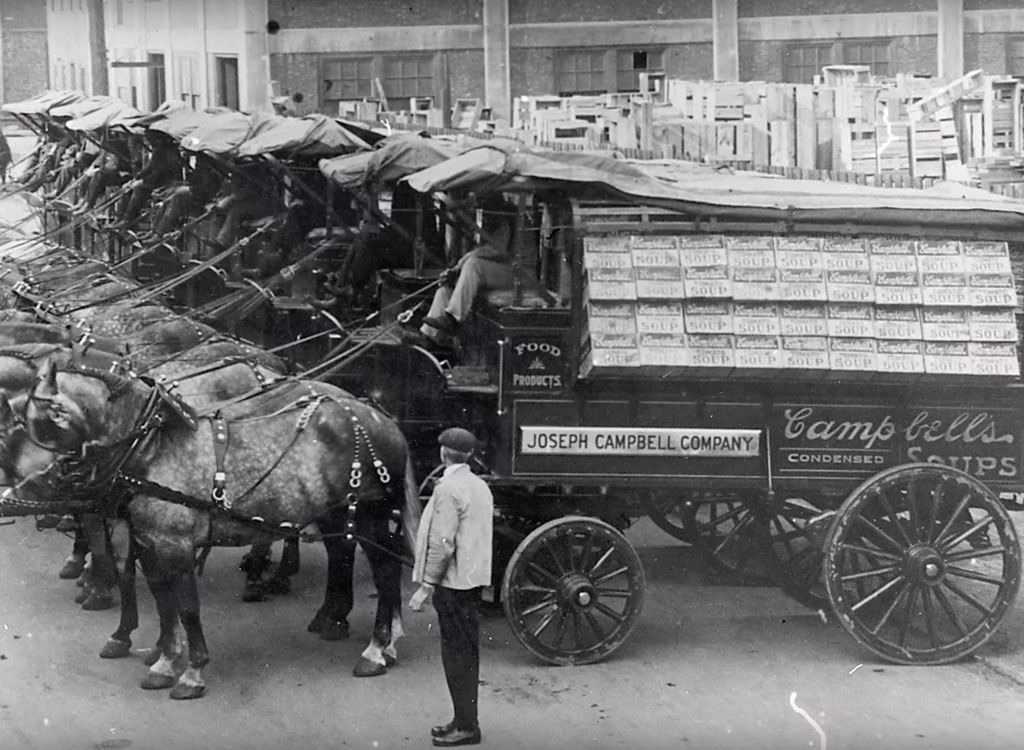 6254a4d1642c605c54bf1cab17d50f1e
Campbell's was started in 1869 by Joseph A. Campbell, a fruit merchant from Bridgeton, New Jersey, and Abraham Anderson, an icebox manufacturer from South Jersey. The duo got their start by producing canned tomatoes, vegetables, jellies, soups, condiments, and minced meats. Thanks to an MIT chemist named John Dorrance, Campbell's was one of the first companies to develop a commercially viable method for condensing soup, which put them on a path to success. In fact, Campbell's was so successful its brand portfolio eventually included Pepperidge Farm's breads, cookies, and crackers, Franco-American's gravies and pastas, V8 vegetable juices, Swanson broths, and Godiva's chocolates. Talk about "mmm mmm good!"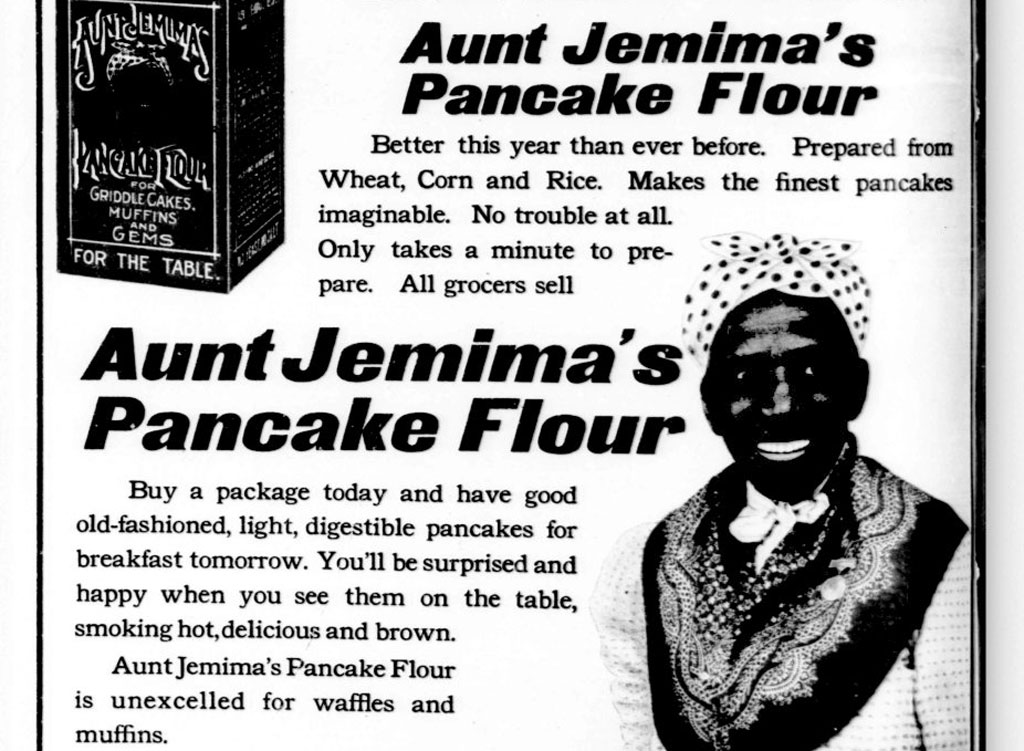 Though the character of Aunt Jemima originally came from a vaudeville song dating back to 1875, Aunt Jemima's eponymous pancake mix first debuted in 1889 and was trademarked four years later. At one point the character was played by a former slave named Nancy Green, and even after Quaker Oats bought the brand in 1926 it was still important for people to put a face to the name. Over the years Aunt Jemima has been portrayed by several different African American women. Given the success of the Aunt Jemima pancake mix, Quaker Oats introduced Aunt Jemima syrup in 1966.
Speaking of Quaker Oats, the company that later acquired Aunt Jemima has a storied history of its own. It was founded in 1901 after the merger of four oat mills in Ohio and Iowa, one of which actually dates back to 1877. After some success, the company expanded into numerous areas including other breakfast cereals and food and drink products. In the 1970s, the company even financed the making of the film Willy Wonka & the Chocolate Factory obtaining a license to use a number of the product names mentioned in the movie for candy bars in return. In August 2001, Quaker was bought out by PepsiCo because Pepsi wanted to add Gatorade (which Quaker owned) to its arsenal of beverages. Today, Quaker sells fiber-rich oatmeal and an array of related products, and breakfast cereals such as Life and sugar-packed Cap'n Crunch.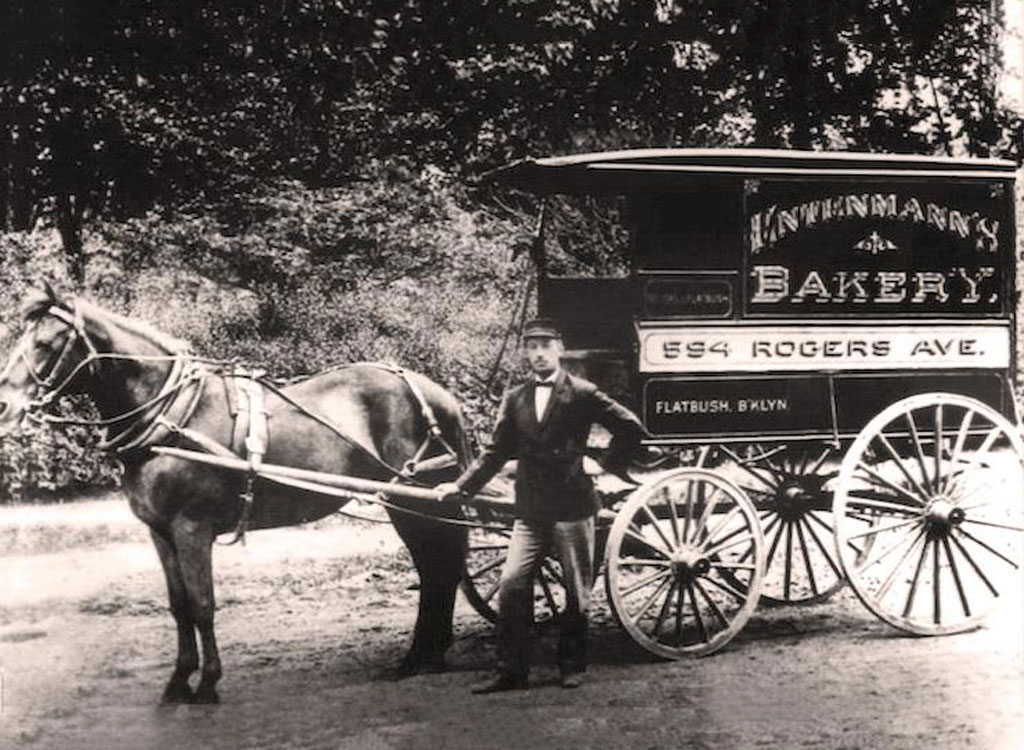 If you're taking a stroll down the baked goods aisle at your local supermarket, chances are you won't make it two steps without seeing a blue and white box filled with Entenmann's cookies, cakes, donuts, or other pastries. As it turns out, the company has been in existence since 1898, when it was founded by William Entenmann as a standalone bakery in New York. Though the bakery once thrived on home-delivery, it soon started supplying grocery stores instead, which allowed it to expand and open new bakeries and factories along the east coast. National expansion soon followed, and in 1972 Entenmann's started to market the chocolate chip cookies it still sells today. To date, the brand has sold more than 620 million cookies. In the past few decades, Entenmann's has changed hands several times and has been owned by Mexican conglomerate Grupo Bimbo since 2008.
Sure, the fact that Entenmann's has been around for 120 years is impressive, but it pales in comparison when you realize The Keebler Company (yes, the one with the elves) is 165 years old. The Keebler Company got its start when Godfrey Keebler opened a bakery in Philadelphia in 1853. In 1927, this bakery and others formed the United Biscuit Company of America. By 1936 the Keebler-Weyl Bakery became the official baker of Girl Scout Cookies, and a division of Keebler is still licensed to produce them to this day. Those famous elves were created by an ad agency in 1968 after the bakery was referred to as "The Hollow Tree Factory." After operating under a few different owners, The Keebler Company was acquired by the Kellogg Company in 2001, where it remains.
Speaking of Kellogg's, the company responsible for sugary sweet cereal creations such as Fruit Loops, Frosted Flakes, and Cocoa Krispies is also more than a century old. Kellogg's was founded as the Battle Creek Toasted Corn Flake Company on February 19, 1906, by Will Keith Kellogg, and was responsible for producing and marketing the hugely successful Kellogg's Toasted Corn Flakes. The business was renamed the Kellogg Company in 1922. In addition to acquiring The Keebler Company in 2001, Kellogg's has gone on to purchase brands such as Cheez-It, Morningstar Farms, and Kashi. In 2012, Kellogg's became the world's second-largest snack food company (after PepsiCo) when the company acquired Pringles from Procter & Gamble for $2.7 billion in a cash deal.
If you thought Kellogg's had a massive and diverse portfolio of brands, wait until you hear what falls under the PepsiCo umbrella. The company began with a simple soft drink recipe for "Pepsi-Cola" in 1898, and as the cola gained popularity, its creator—pharmacist and industrialist Caleb Bradham—created the Pepsi-Cola Company in 1902. When the company went bankrupt in 1931, the trademark and syrup recipe were purchased by Charles Guth—owner of a syrup manufacturing business and president of Loft, Incorporated, a leading candy manufacturer. Guth helped revive Pepsi-Cola by stocking the soda in Loft's large chain of candy shops and restaurants, which were known for their soda fountains, but after a lawsuit in the 1930s Loft won Guth's 91 percent stake of Pepsi-Cola Company. By 1941, Pepsi was formally absorbed into Loft, which was then re-branded as Pepsi-Cola Company. In 1965, the Pepsi-Cola Company merged with Frito-Lay, Inc. to become PepsiCo. After a series of divestments, PepsiCo purchased the orange juice company Tropicana Products in 1998 and merged with Quaker Oats Company in 2001, adding with it the Gatorade sports drink line and other Quaker Oats brands such as Chewy Granola Bars and Aunt Jemima, among others. Some of the largest PepsiCo brands to date include Pepsi, Mountain Dew, Lay's potato chips, and Gatorade. Though PepsiCo gets a bad rap for marketing a myriad of unhealthy products, the company has made an effort to be more nutritious. For example, in 2015 PepsiCo introduced Stubborn Soda, a line of carbonated beverages without belly-bloating high-fructose corn syrup.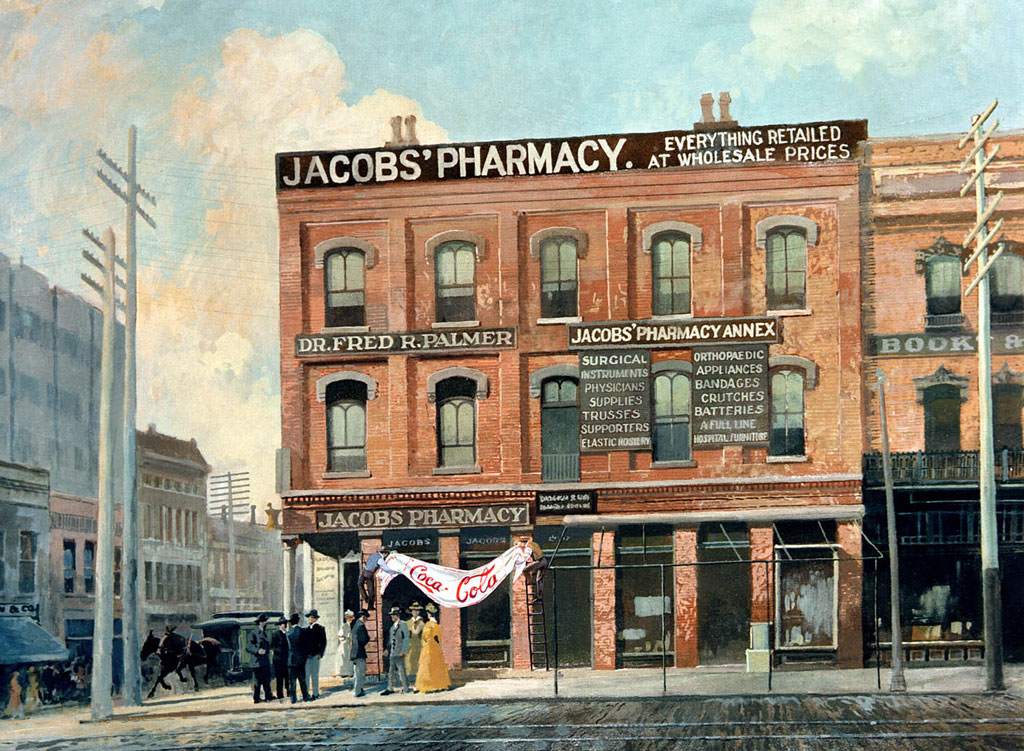 Pepsi's main competitor is Coca-Cola, so it should come as no surprise that the companies behind both drinks actually have similar histories. The Coca-Cola Company technically got its start in 1886 when its namesake beverage was invented by pharmacist John Stith Pemberton in Atlanta. The Coca-Cola formula and brand were then bought in 1889 by Asa Griggs Candler, who incorporated The Coca-Cola Company in 1892. However, one of the major differences between PepsiCo and The Coca-Cola Company is that the latter has operated a franchised distribution system since 1889. In other words, The Coca-Cola Company only produces syrup concentrate, which is then sold to various bottlers throughout the world who hold exclusive territories. However, the company does own its anchor bottler in North America, which is called Coca-Cola Refreshments. Among the brands The Coca-Cola Company owns are Minute Maid, Odwalla, the coconut water company ZICO, and Honest Tea, and it produces additional soft drinks such as Fanta and Sprite. With a portfolio like that, it's no surprise The Coca-Cola Company made an estimated $35.4 billion in 2017. That said, if you're looking to get in shape sugary soda is not the way to go. Instead, try hydrating yourself with a beverage from this list of the 50 Best Detox Waters for Fat Burning and Weight Loss!