This Is Why McDonald's Fries Are So Addictive
The science behind why you can't put down the iconic carton is finally explained.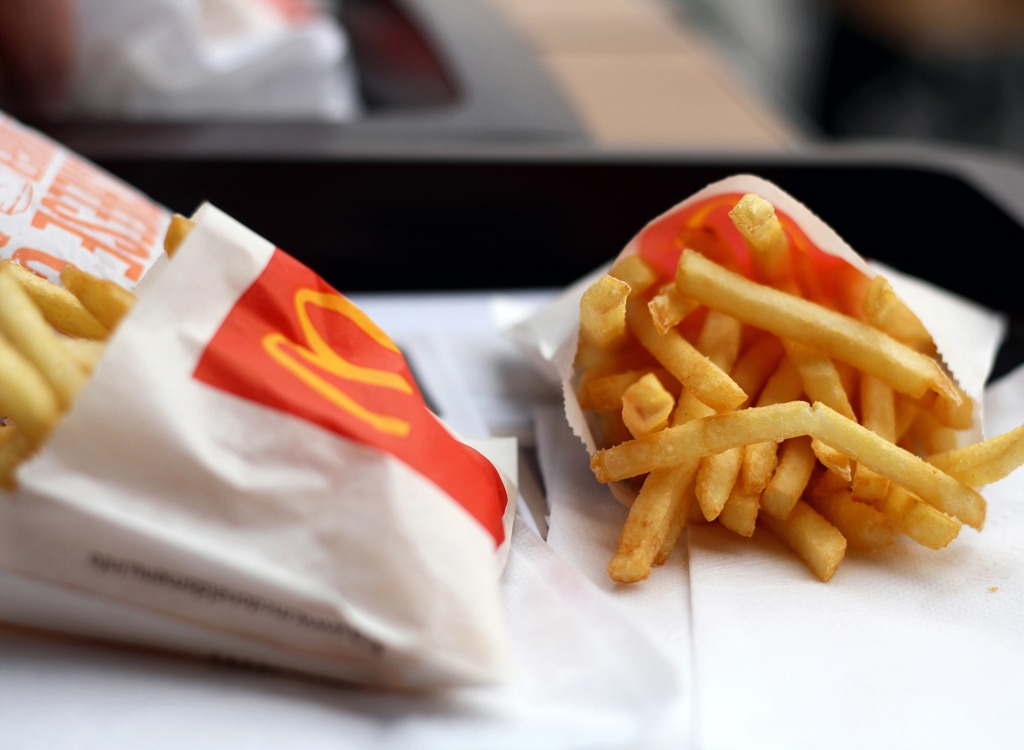 Tempted by the welcoming scent, you succumbed to buying a small serving of McDonald's french fries. You gobbled up the crispy spuds and then wished you had ordered the large. So why exactly are these world famous fries so darn hard to put down? It turns out that their ingredient list holds the answer.
Mickey D's fries are made of more than just Russet Burbank and Shepody potatoes—they also pack in vegetable oil (canola oil, corn oil, soybean oil, hydrogenated soybean oil, natural beef flavor), dextrose, sodium acid pyrophosphate, and salt. And the culprit that's responsible for cultivating your addiction is the far-from-innocent natural beef flavor. McDonald's discloses that this savory addition is mostly made up of hydrolyzed wheat and hydrolyzed milk.
While wheat and milk aren't bad ingredients (unless you have an intolerance), hydrolyzing them—in a process where heat and chemicals break down the foods and produce MSG, which achieves extra appetizing flavors—poses a threat to your tummy. Besides for weight gain and weird allergy-type reactions, MSG also increases appetite by inhibiting your brain from registering that you're satiated. In fact, one study found that giving laboratory rats MSG increased their food intake by an extra 40 percent! To avoid ballooning your belly, skip these spuds as well as these 17 Most Addictive Foods on the Planet.6254a4d1642c605c54bf1cab17d50f1e
April Benshosan
April is a born-and-raised Brooklynite who has a passion for all things health, wellness, and tastebud-related.
Read more about April