The 27 Best Champagnes and Sparkling Wines for New Year's Eve—All Under $30
Start the new year with a full glass that won't empty your wallet.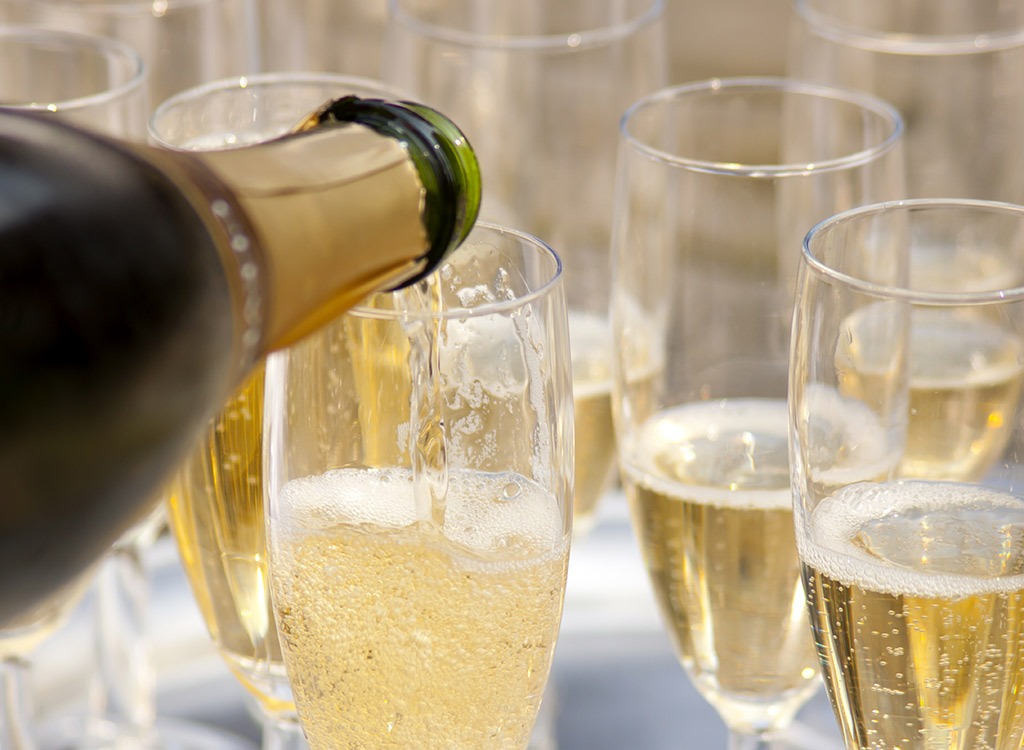 Pop the cork and raise a glass—it's almost New Year's Eve! And now you can do so in an even happier mood because you'll soon discover you don't have to spend a fortune for great-tasting bubbles. While you can find cheap high-quality Champagne (it must be from that region of France if the name on the label is spelled with a capital "C"), you're even more likely to find sparklers for a steal if you watch for:
Sparkling Wine (or champagne with a lowercase "c"): Many location-agnostic sparkling wines are produced outside of Champagne, France, but often with similar grapes pinot noir, pinot meunier, and chardonnay and using similar production styles
Cremant: The closest cousin to Champagne, this sparkling wine is aged in the bottle (just like Champagne), but is made in other regions of France
Cava: This crisp and citrus-forward Spanish sparkling wine is produced in the same traditional method as Champagne
Prosecco: For a slightly sweeter option, turn to this Italian sparkling wine that's created from Glera grapes and aged in tanks rather than bottles
We know champagne can be expensive, so we've rounded up the best cheap champagnes and other bubbly options to help you ring in 2019. Enter the new year in good spirits—and with a full wallet—by celebrating with one of these affordable and easily-accessible champagnes and sparkling wines. Bonus: Each bottle of bubbly rings up at $30 or less per bottle.
Note: Prices may vary based on your state of residence.
1
NV Jacquart Brut Mosaique
$29.99, SHOP IT HERE
This French Champagne smells like fresh-baked bread drizzled with honey. Take a sip for a totally different sensation: ginger and fig. Chardonnay prevails, while pinot noir and pinot meunier provide complexity.
2
NV Nicolas Feuillatte Brut Reserve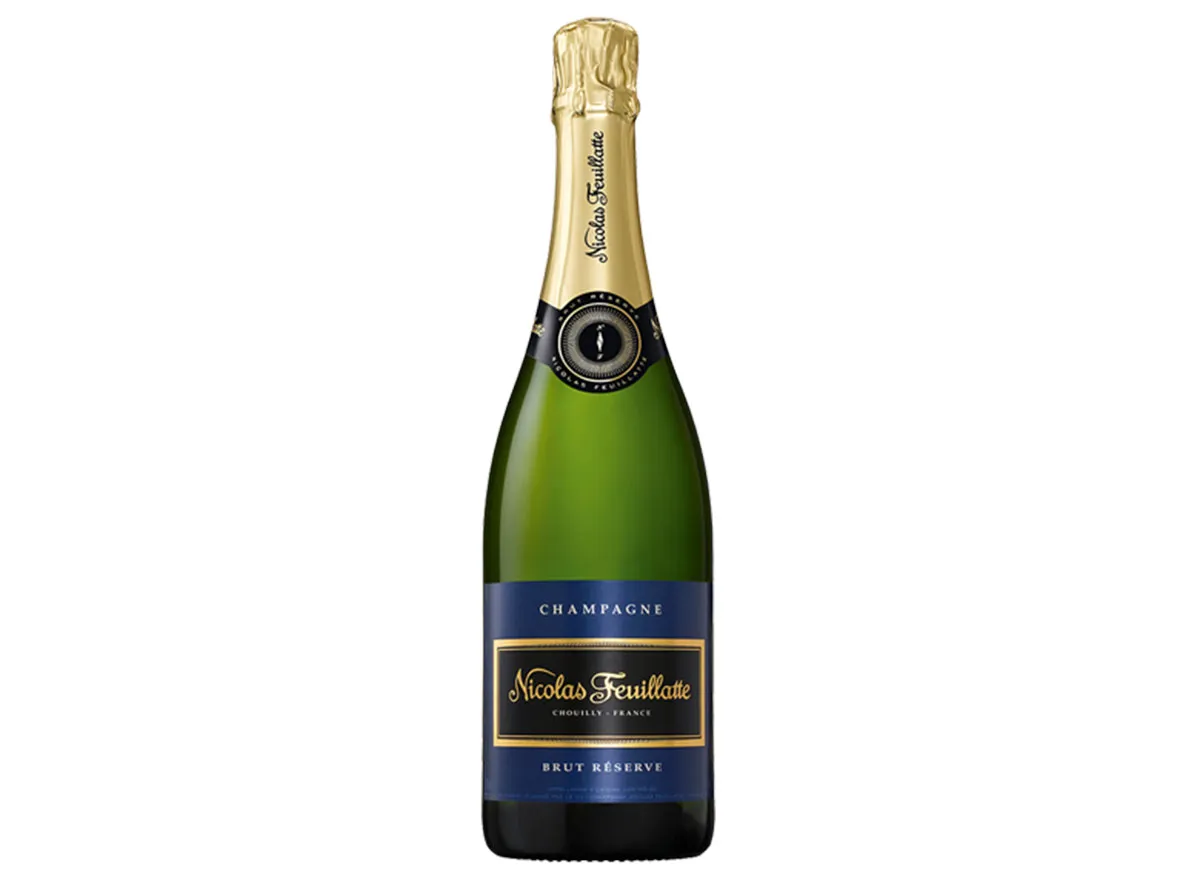 $29.99, SHOP IT HERE
Two parts pinot noir, two parts pinot meunier, and one part chardonnay make this French Champagne floral and fruity (apple leads the way) all at once.
3
NV Canard-Duchene Champagne Brut Authentic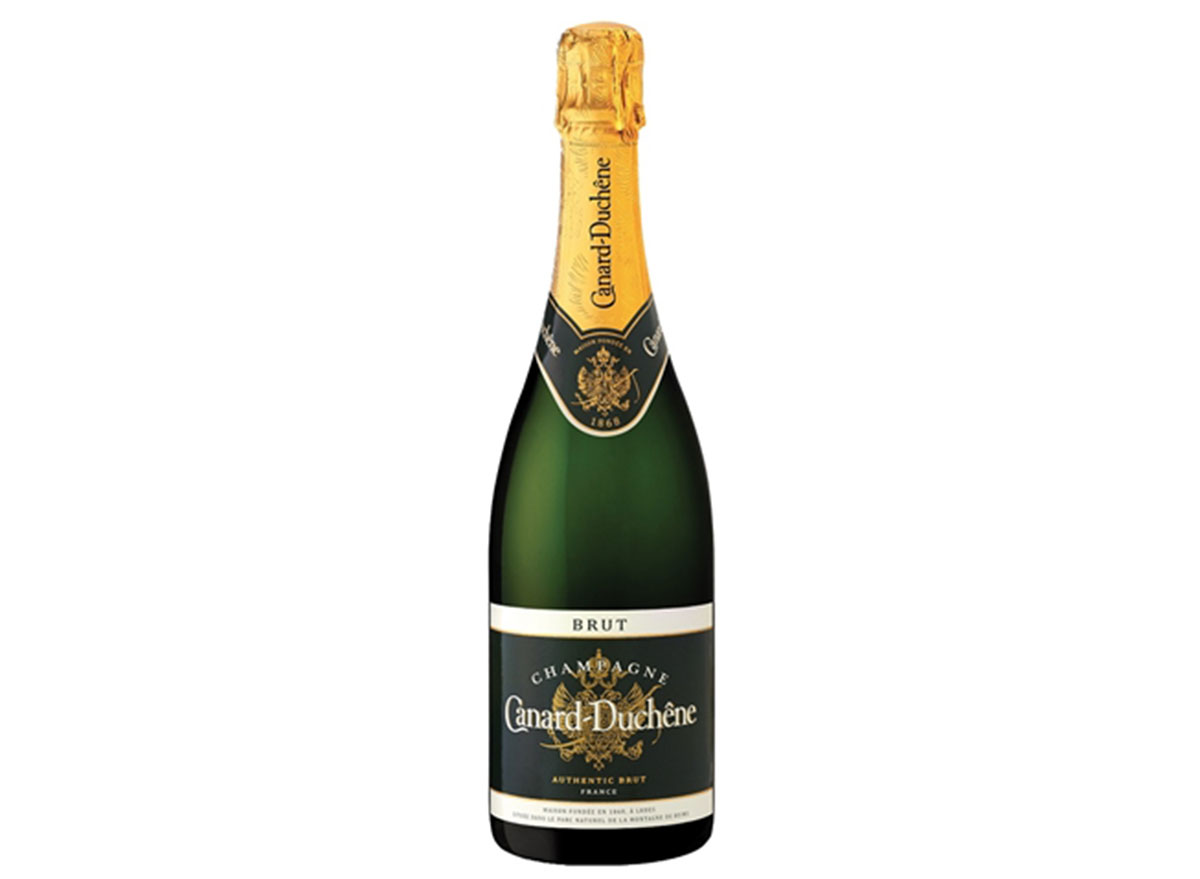 $27.99, SHOP IT HERE
If most traditional Champagnes are too dry for you, give this a go. The ripe melon and peach qualities make it taste sweeter than many of its bubbly brethren.
4
NV Chassenay d'Arce Champagne Brut Cuvée Rosé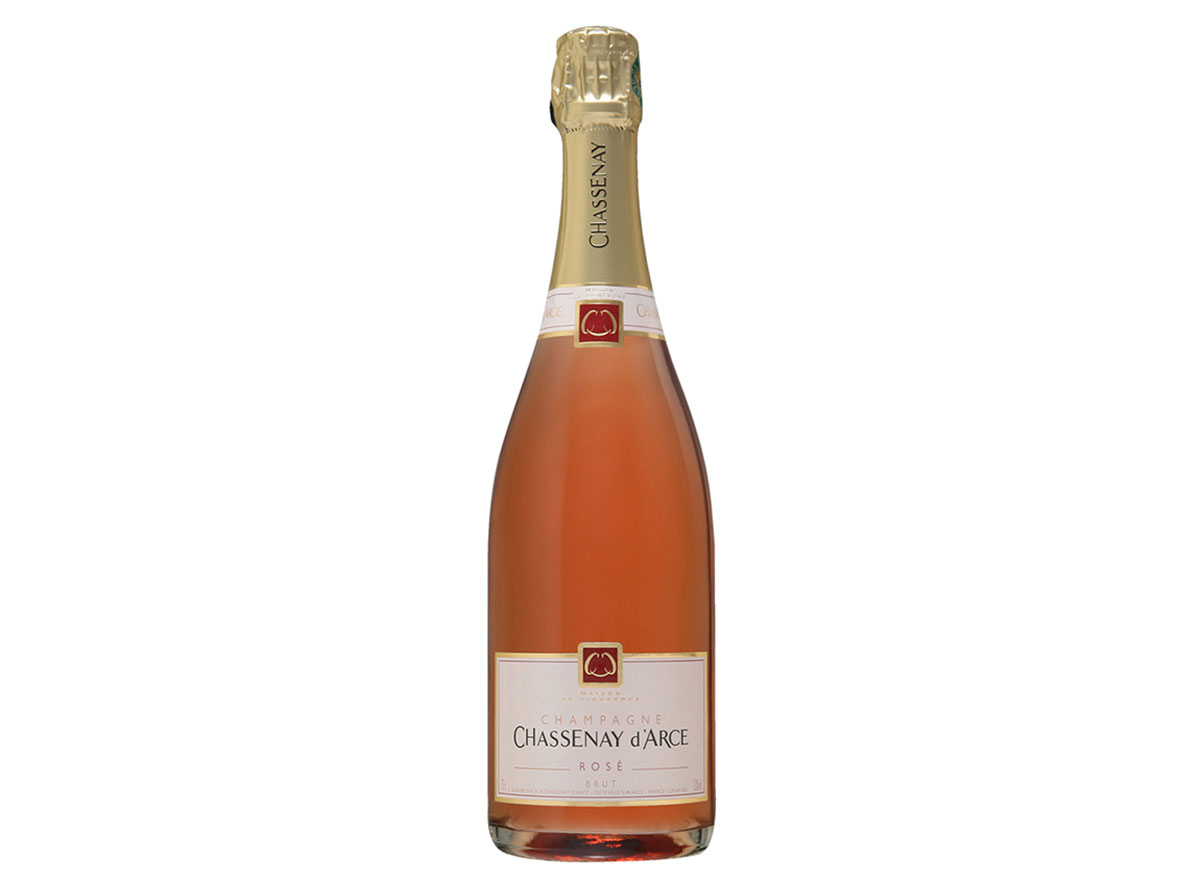 $23.97, SHOP IT HERE
Two-thirds pinot noir and one-third chardonnay, this salmon-colored French Champagne tastes like a basket of fresh strawberries (making it a perfect partner for creamy desserts and cheese plates).
5
NV Champagne Allart et Fils Blanc De Blancs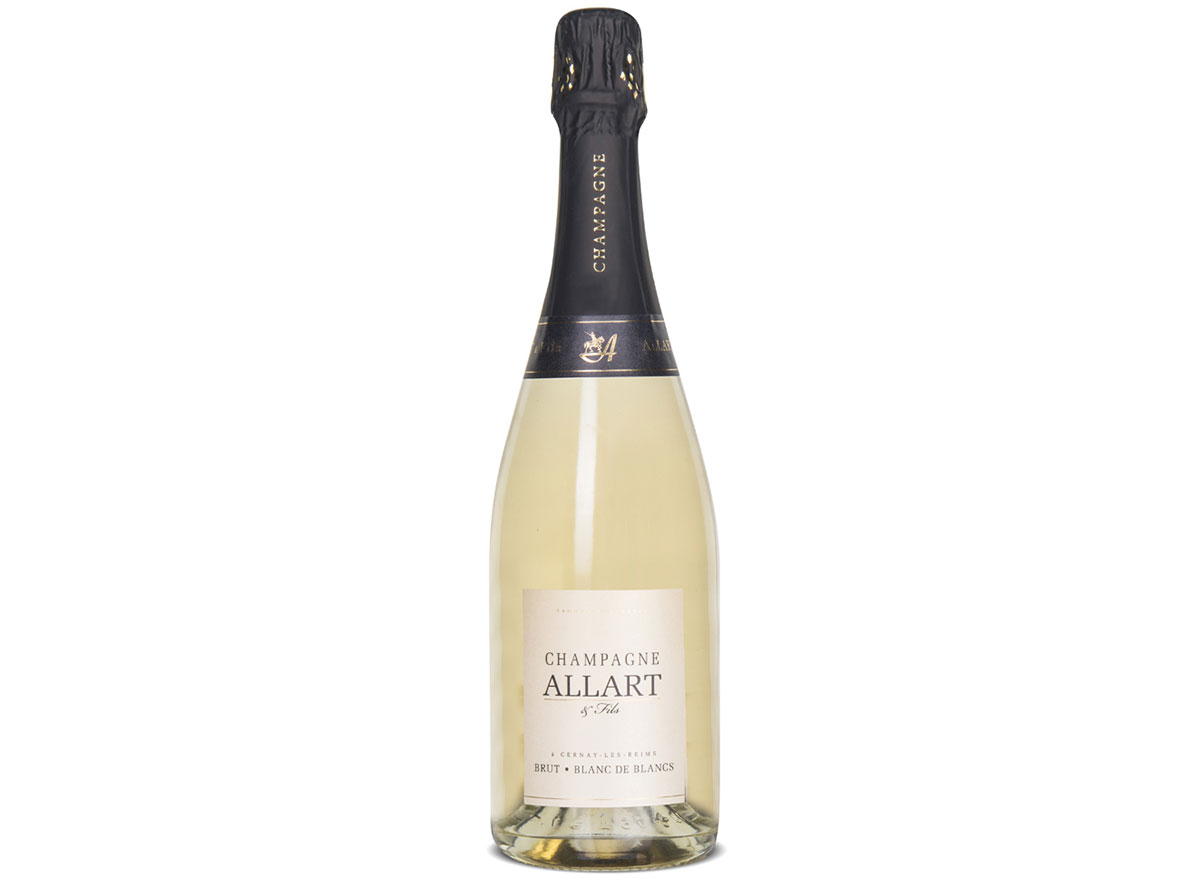 $29.99, SHOP IT HERE
First comes apple, then lemon, honey, and almonds in this majority-pinot noir French Champagne. It's 100 percent chardonnay and low in residual sugars, so little will stand between your taste buds and the fresh flavors.
6
NV Charles de Monrency Champagne Brut Reserve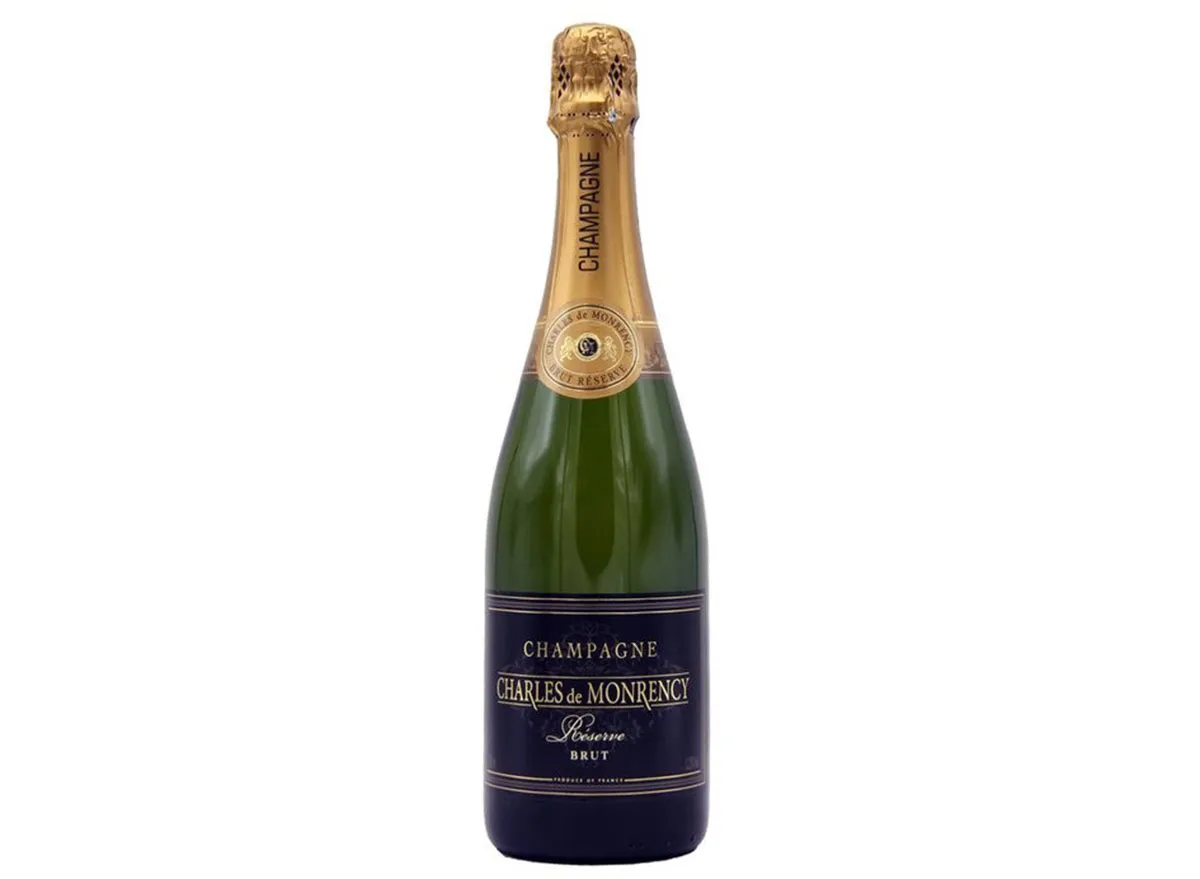 $24.97, SHOP IT HERE
Medium in body and with a moderate amount of acidity, this crowd-pleasing classic French Champagne is a nice option for sharing. A nice mineral element keeps the finish clean.
7
NV Charles de Cazanove Brut Champagne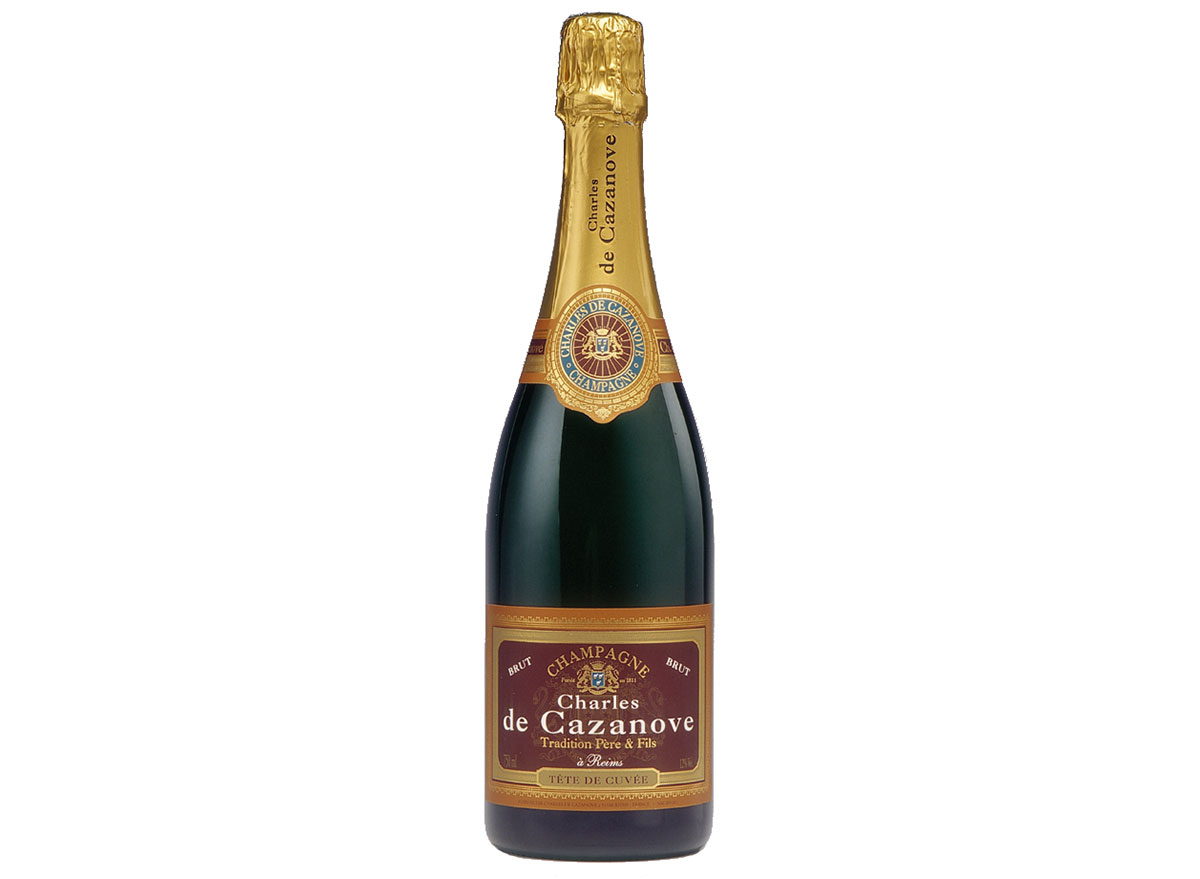 $27.99, SHOP IT HERE
The strong citrus qualities in this French Champagne make it one of the crispest and most refreshing bubblies on the block. The 100 percent chardonnay is proof that things get better with age: each bottle is aged for at least four years.
8
2014 Domaine Carneros Brut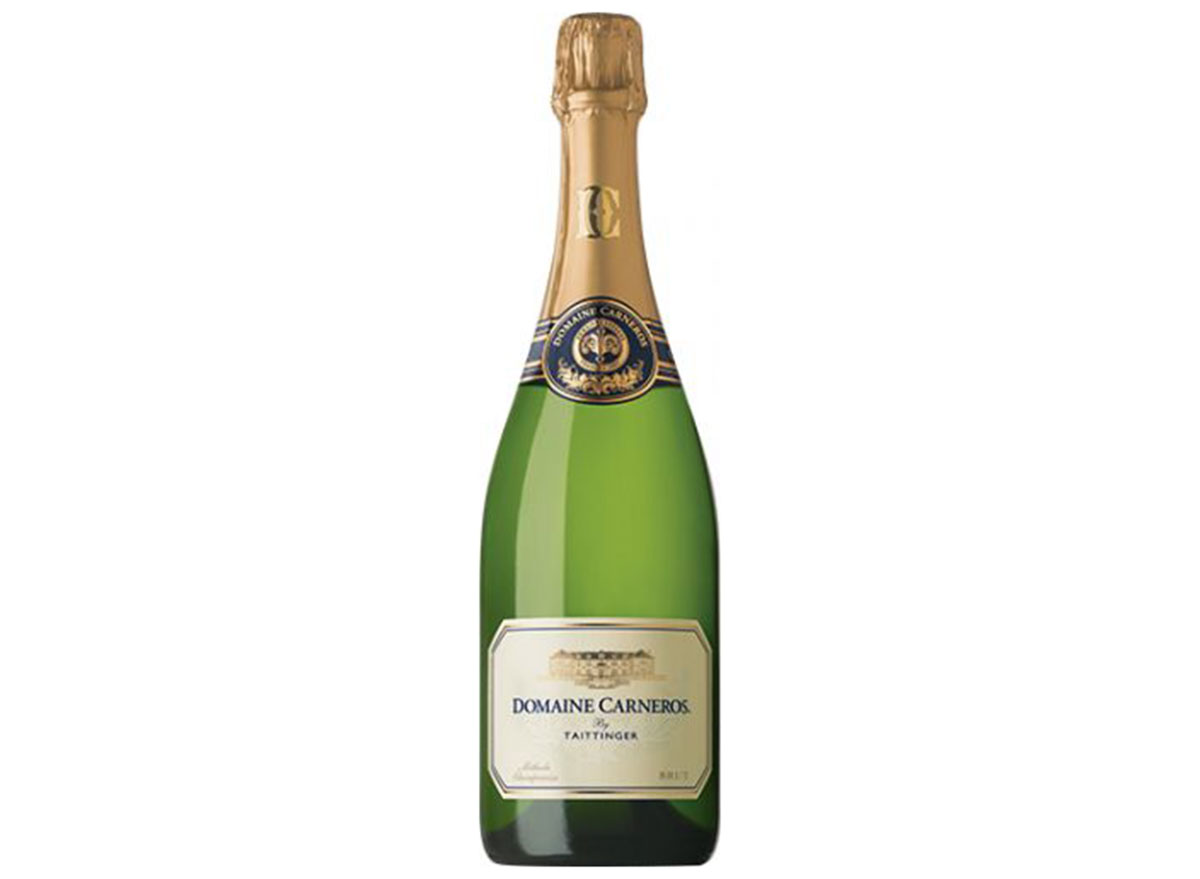 $29.99, SHOP IT HERE
This classy California sparkling wine, made with pinot noir, chardonnay, and pinot gris grapes, is worth the semi-splurge. Its well-rounded mix of lemon, lime, green tea and toast taste much more expensive than its price tag.
9
2011 Graham Beck Methode Cap Classique Brut Rosé
$19.99, SHOP IT HERE
You'll immediately notice the 80 percent pinot noir in this South African rosé. It smells like roses and tastes like stone fruit and raspberries.
10
2012 Contratto Millesimato Extra Brut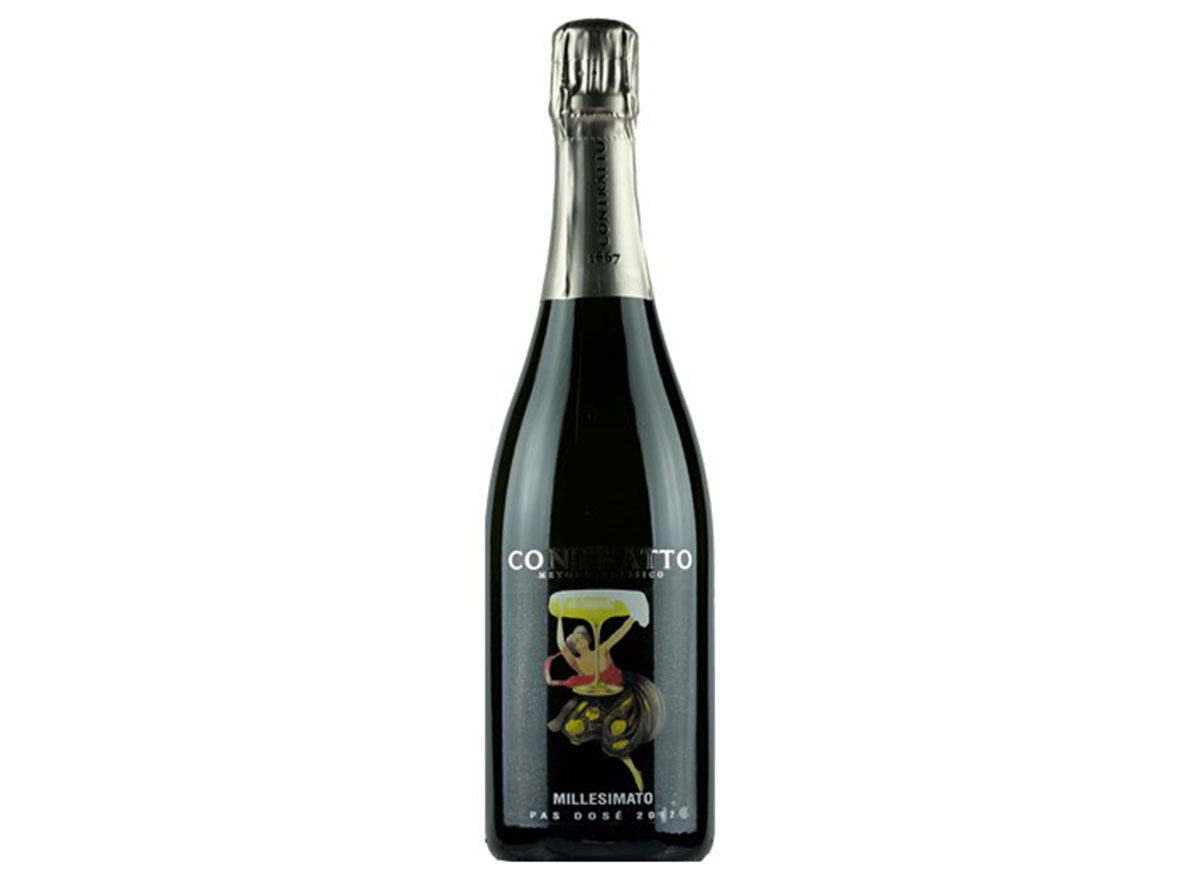 $27.99, SHOP IT HERE
This fruity 80 percent pinot noir, 20 percent chardonnay is categorized as "extra dry" (which actually falls in the middle of the sparkling wine sweetness scale), so it should be a crowd-pleaser. Expect almonds and apples on the palate of this Italian option.
11
Scharffenberger Brut Rosé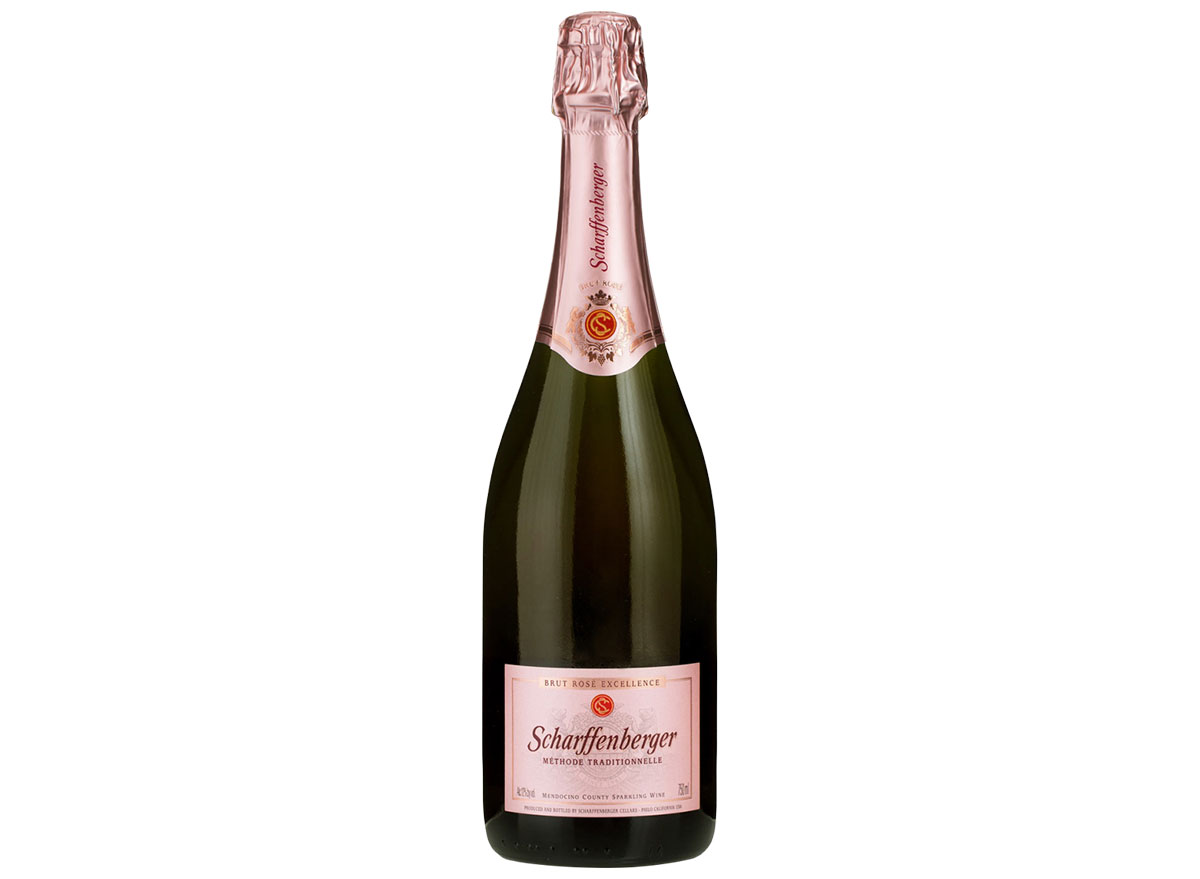 $24, SHOP IT HERE
You'll think "strawberries and cream!" at first sip of this easy-drinking California rosé that blends pinot noir and chardonnay. The hint of yeast will give a nod to biscuits or pound cake for an extra dessert-y feel. All that is balanced out by a moderate level of acidity.
12
Mumm Napa Brut Prestige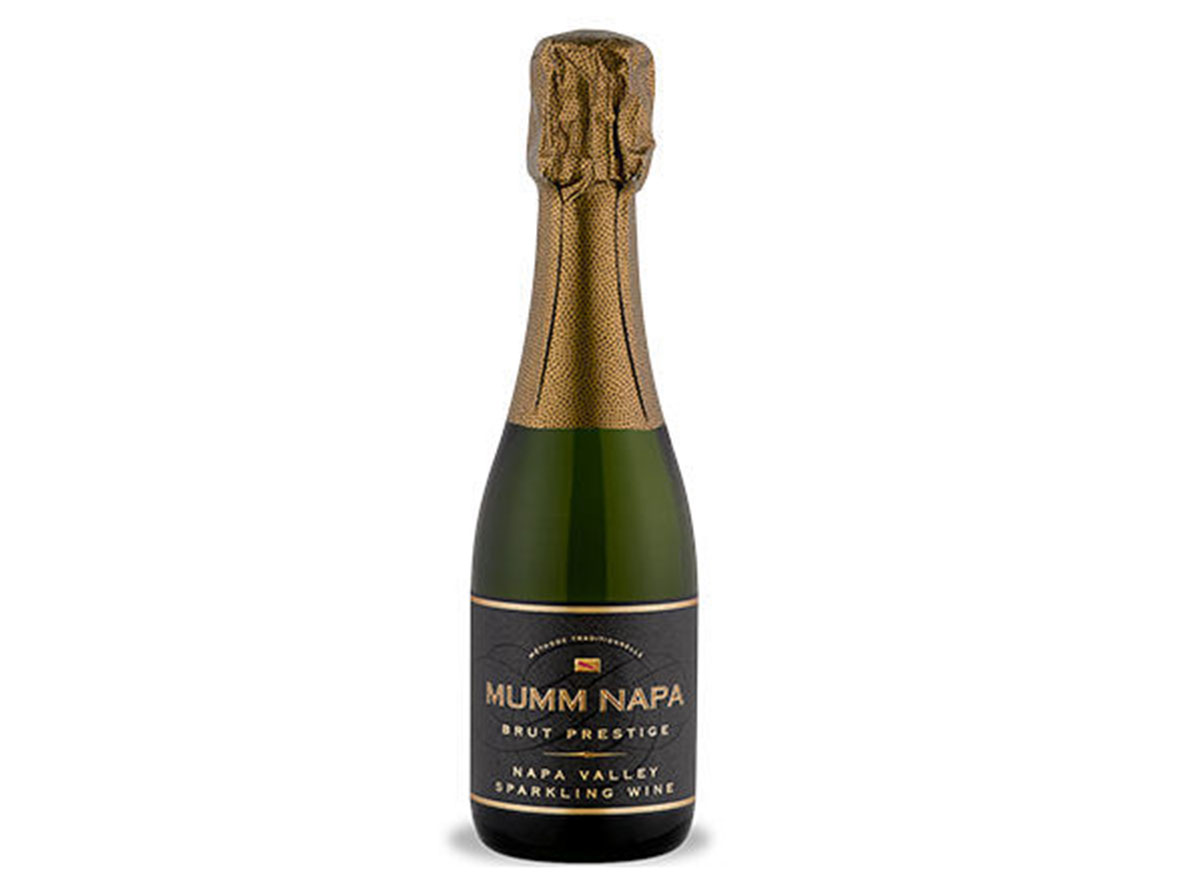 $17.99, SHOP IT HERE
Part pinot noir, part chardonnay, plus a dash of pinot gris and pinot meunier, this California sparkling wine has a fairly long finish—making it a lovely companion to cheese plates and chocolate desserts. Ginger, lemon, and grapefruit sound like a lovely cocktail combo, and they're also the fruits you might taste in this bubbly.
13
Piper Sonoma Brut Sparkling Wine
6254a4d1642c605c54bf1cab17d50f1e
$17.99, SHOP IT HERE
Chardonnay grapes dominate in this California sparkling wine, but it sure doesn't taste like a typical still chard. It's a touch of welcome smokiness counters the sweet strawberry flavor.
14
BABE Rosé with Bubbles
$14.99 for 4 cans, SHOP IT HERE
Counting calories? This Californian canned rosé makes it easy to track (and stick to) your quota for the day. Each 8.4-ounce can of the melon-scented pinot grigio-primitivo blend has 160 calories.
15
2017 A to Z Wineworks Rosé
$15.99, SHOP IT HERE
Think of this rosé from Oregon like a grown-up, less-cloyingly-sweet Shirley Temple. The mostly-Sangiovese drink tastes a skosh like grenadine, lemon, and lime—plus pomegranate and watermelon.
16
2016 Sokol Blosser Bluebird Sparkling Cuvée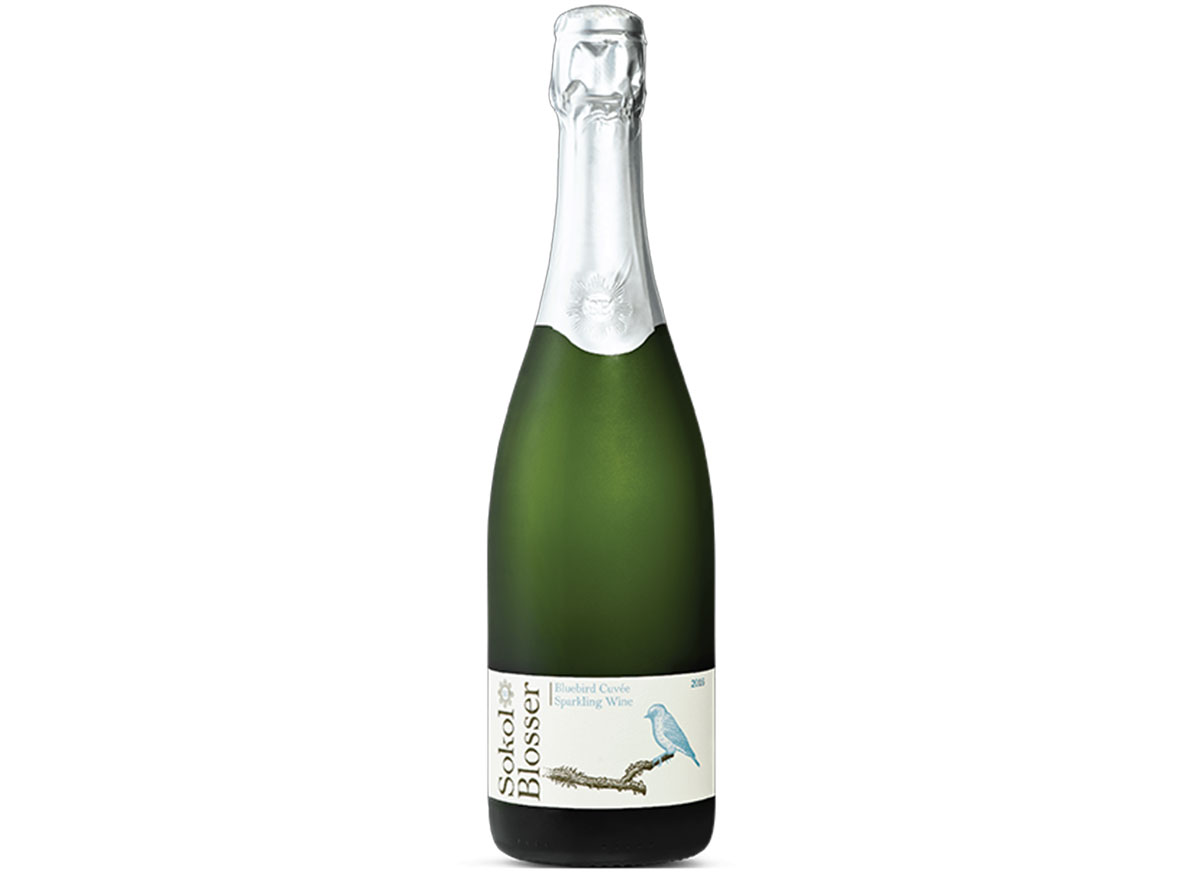 $28, SHOP IT HERE
Underripe pear and crisp lime are the resounding flavors in this Oregon bubbly. What makes it supremely giftable and party-worthy, though, is the lovely label that pays tribute to the winery's support of a bluebird sanctuary.
17
Gloria Ferrer Blanc de Noirs
$25.99, SHOP IT HERE
Sift through the vanilla and lemon and you might notice a whisper of cola (yes, really!) on the palate when you taste this pink California pour. "Blanc de noirs" translates to "white of blacks" in French, and refers to the faint rosé color that comes from 24 hours of aging with some of the pinot noir skins.
18
Louis Bouillot Perle de Vigne Brut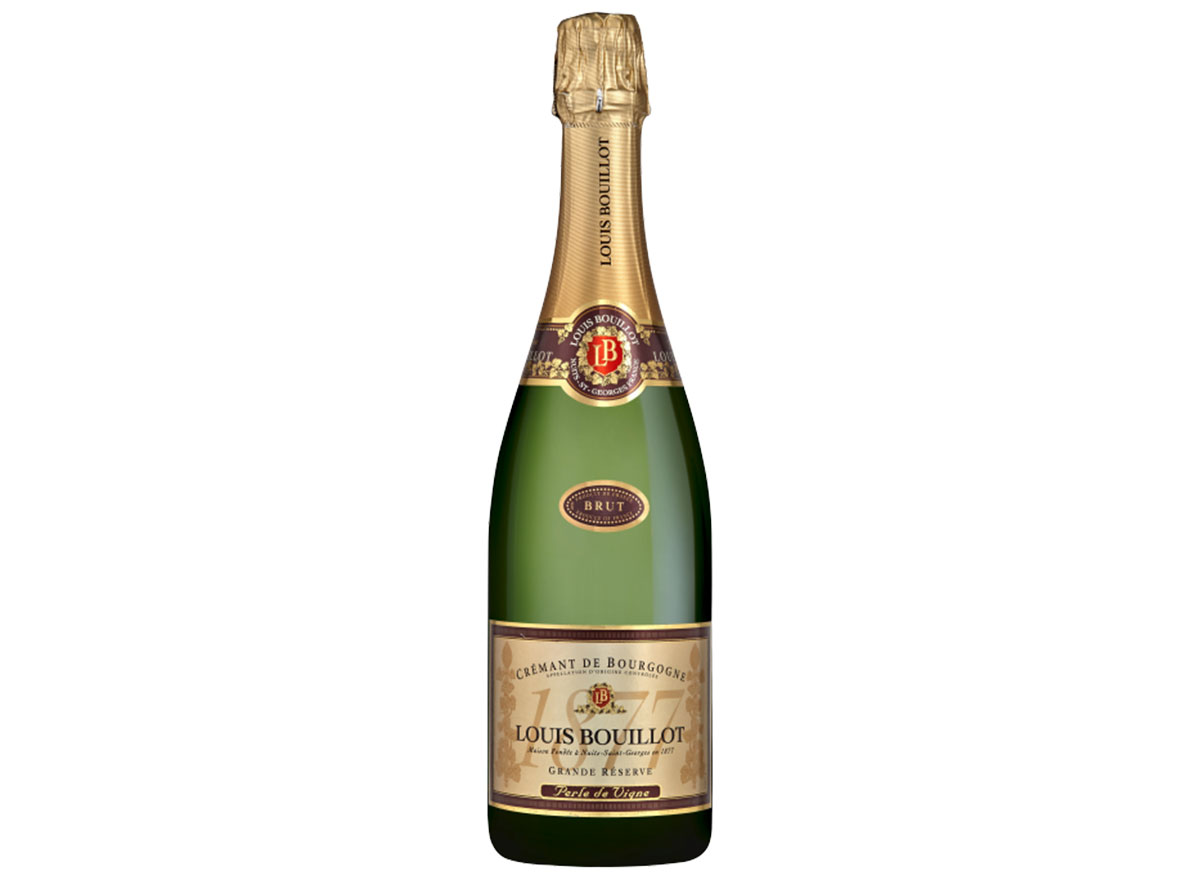 $19.99, SHOP IT HERE
Drink clean with this chardonnay, pinot noir, aligote and gamay infusion from Burgundy, France. That combo produces a mineral-forward, just-ripe pear finish.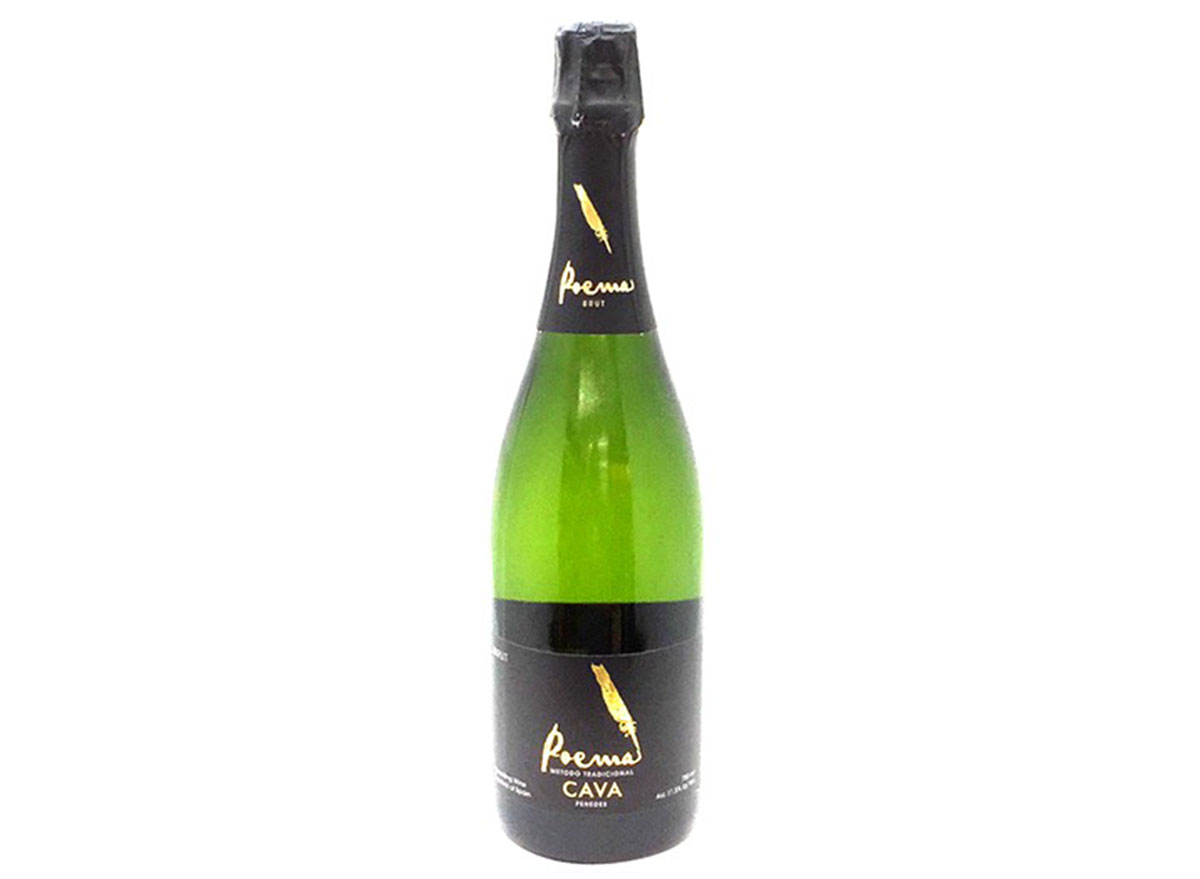 $11.99, SHOP IT HERE
The creamy, toasty quality you'll notice in this Spanish sip is courtesy of the yeast that ages with the grapes in the bottle, which is a normal practice for Cavas and Champagnes produced in the traditional method. This orange zest–flavored sparkling wine is a good choice if you have a long night ahead since it's fairly low on the alcohol front (11.5 percent).
20
Camino Calixo Brut Cava
$18.13, SHOP IT HERE
With a more-noticeable-than-usual level of bubbles, this Spanish option is lightly fruity and lovely for mixing into bellinis or French 75 cocktails.
21
Faire La Fete Cremant de Limoux Brut Rose
$20.99, SHOP IT HERE
The pretty coral color of this cremant, produced in the Languedoc-Roussillon region of France, gives a clue of the similarly hued flavor components to come: strawberry and cherry (perhaps in scone or muffin form).
22
Bailly-Lapierre Cremant de Bourgogne Brut Reserve NV
$16.99, SHOP IT HERE
Crafted from the Burgundy region's four signature grapes (pinot noir, chardonnay, gamay, and aligote), this refreshing French choice smells like pear shortcake and tastes lighter—like a mix of green apple and lemon.
23
J.J. Vincent Cremant de Bourgogne
$22.99, SHOP IT HERE
Apples, white peaches, and flowers are the resounding sensations you'll experience in this French Chardonnay-based cremant. Subtle vanilla qualities smooth out the finish.
24
Lucien Albrecht Cremant d'Alsace Brut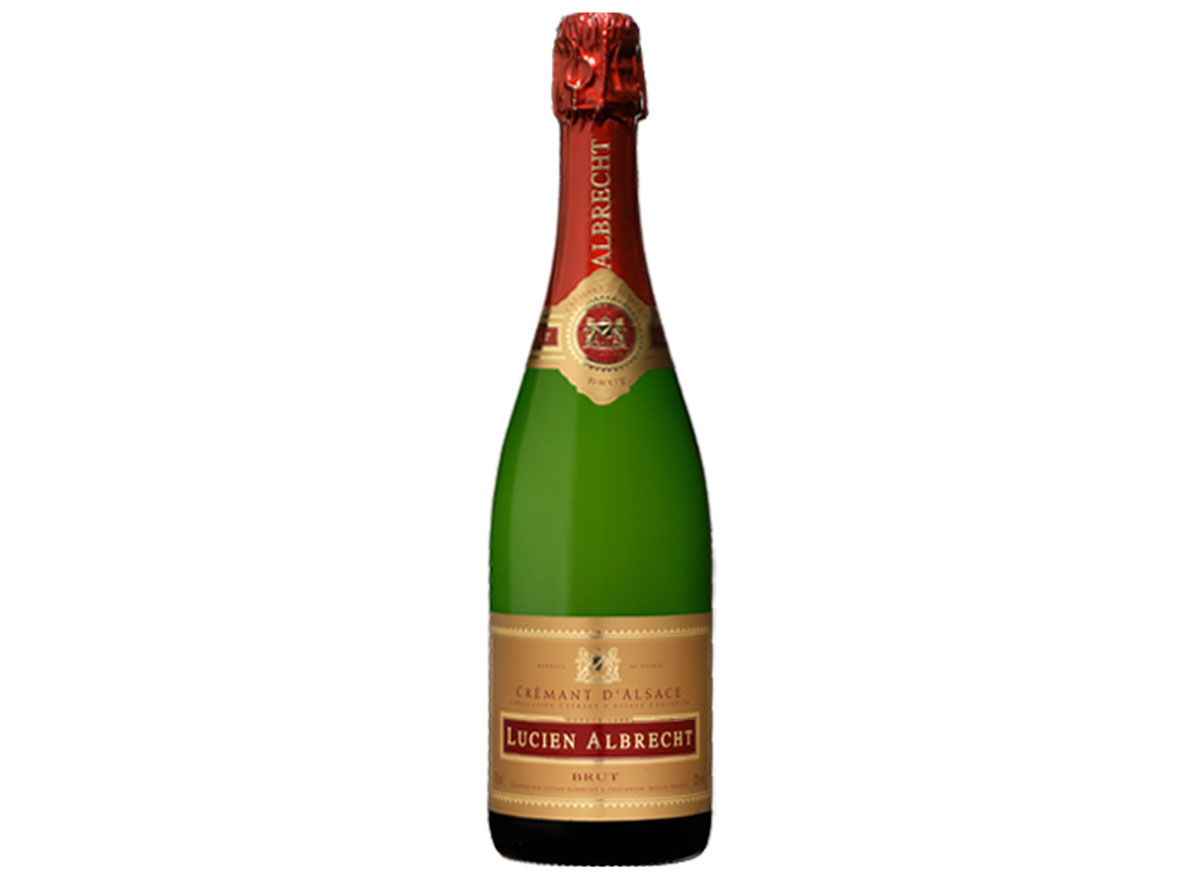 $18.99, SHOP IT HERE
Fashioned from 100 percent pinot blanc grapes, this refreshingly acidic sparkler offers a nice mix of minerality and fruit (citrus, apple).
25
Jaume Serra Cristalino Brut Cava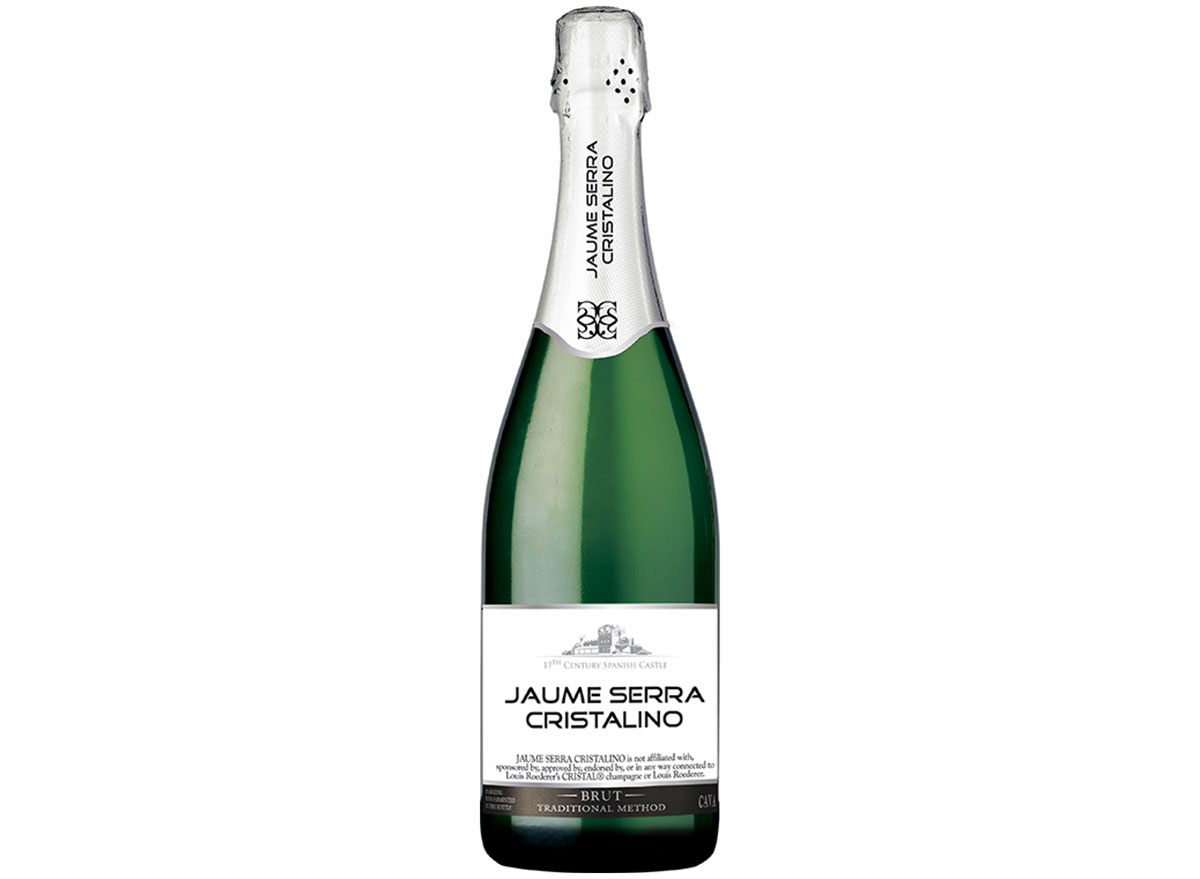 $12.99, SHOP IT HERE
For the price of a pizza, you can uncork a bottle of understated yet delicious Spanish Cava. It's dry, with notes of almonds and apple turnovers.
26
Segura Viudas Cava Reserva Heredad Brut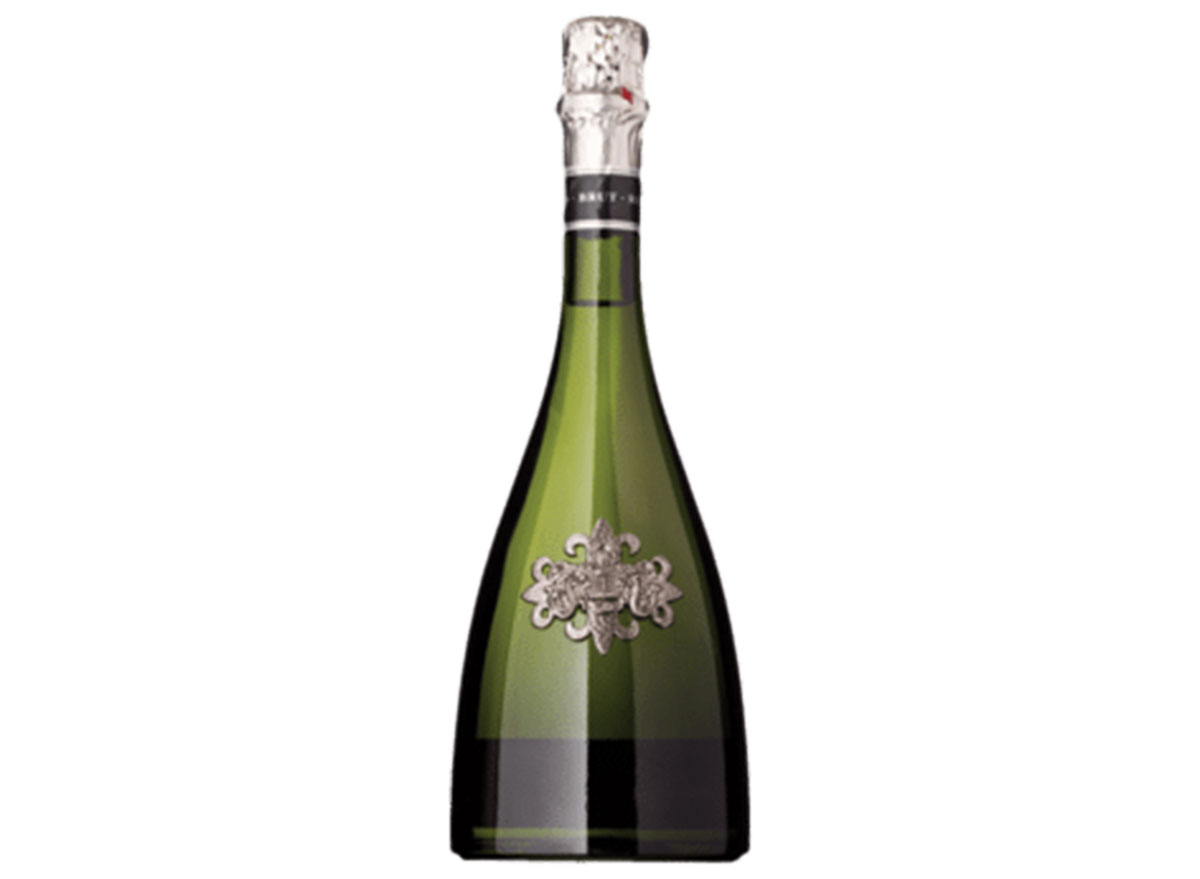 $23.98, SHOP IT HERE
The regal bottle isn't trying to overcompensate for a wimpy wine. This mix of chardonnay, macabeo, and parellada grapes grown in Spain lingers for a while after you swallow, with flavors of hazelnuts. Try it with a charcuterie spread.
27
Juve Y Camps Pinot Noir Brut Rosé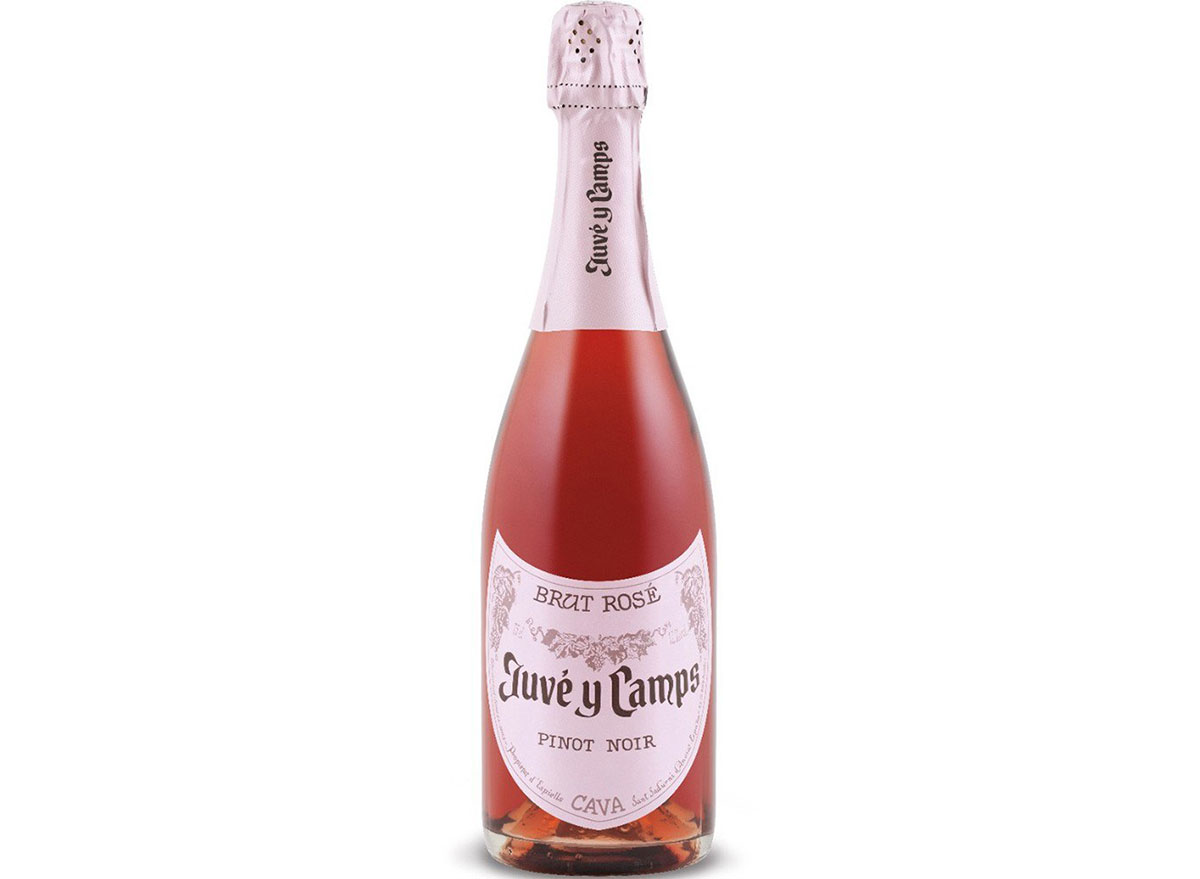 $17, SHOP IT HERE
The cherry tint matches the fruit elements your taste buds will notice in this aromatic cava. Its vibrant hue is courtesy of the 100-percent pinot noir building blocks.
Karla Walsh
Karla Walsh is a freelance writer, editor and restaurant brand manager based in Des Moines, Iowa, where she reports on fitness trends, wellness research, psychology, and healthy recipes.
Read more about Karla