The 20 Best Chocolate-Covered Foods for Your Sweet Tooth
These sweet snacks are the answer for when you're craving anything chocolate.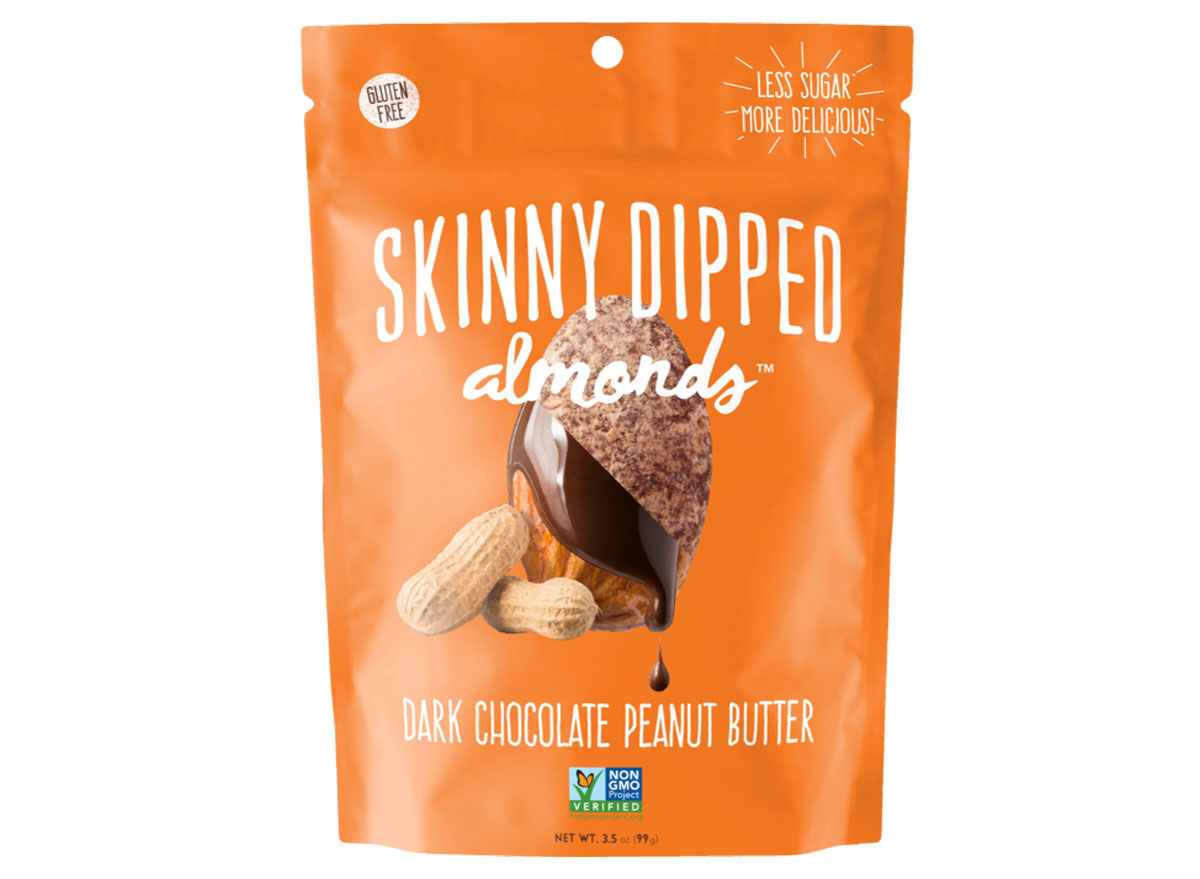 Is there anything that chocolate doesn't improve? From hot cocoa to cake, it's one of life's great indulgences. And as far as treats go, chocolate isn't all bad—in recent years science has taken a dive into its health benefits, and dark chocolate is an anti-inflammatory food.
Of course, we're not saying that chocolate is health food—and certainly not when it's coating a cookie—but there's no disputing its deliciousness and its place as one of our favorite sweet treat indulgences. Here, we've rounded up the 20 best chocolate-covered snacks you can find in the supermarket (and online!) for when your sweet tooth hits.
OREO Thin Bites Fudge Dipped
As the second best-selling cookie in the United States, chances are you've enjoyed an OREO or two in your day, and perhaps even some chocolate-covered ones as well.
Pepperidge Farm Milano Slices in Sweet Toffee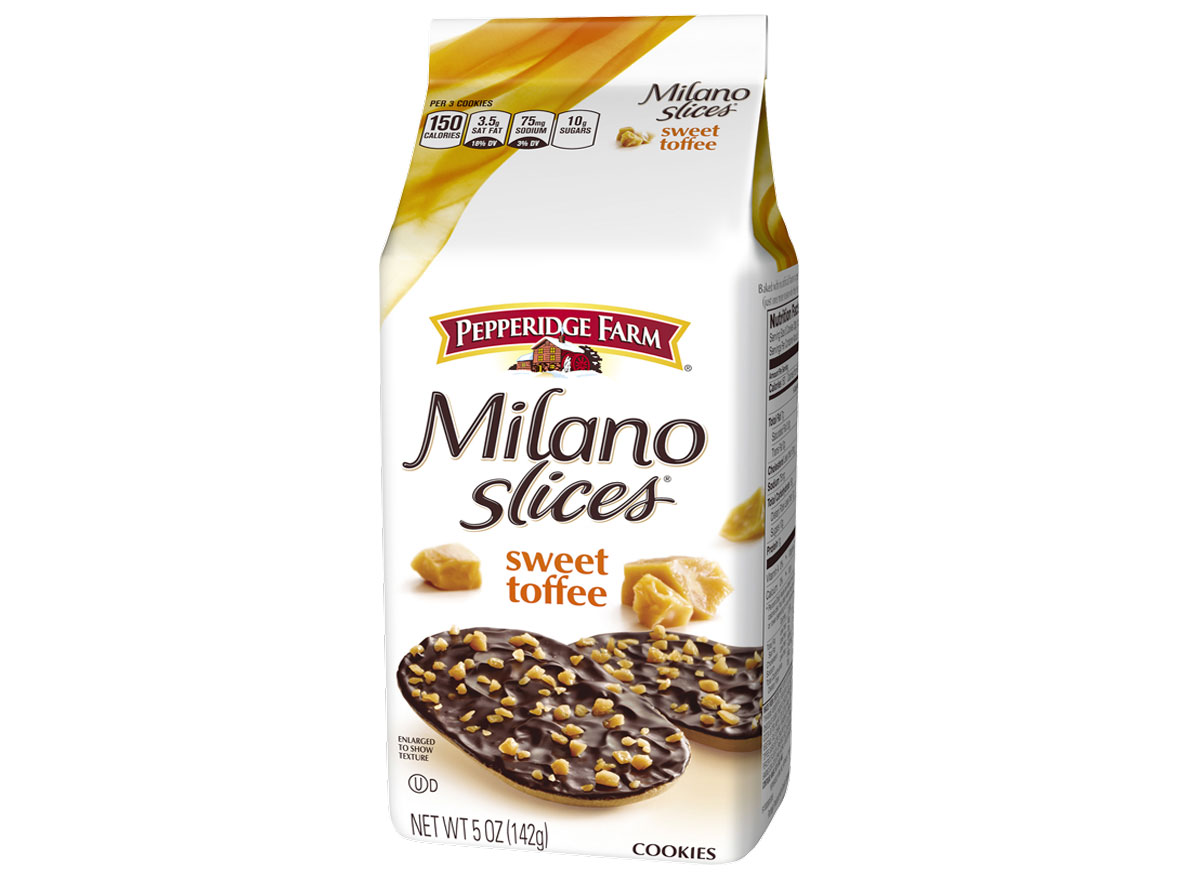 If you're a fan of Pepperidge Farm Milano cookies, you'll go nuts for Milano Slices. Almost like an open-faced Milano, this version takes one side of the delectable cookie, covers it in chocolate, and sprinkles it with crunchy toppings like toffee, almond, pretzel, and peppermint.
Wild Things Skinny Dipped Almonds Dark Chocolate Peanut Butter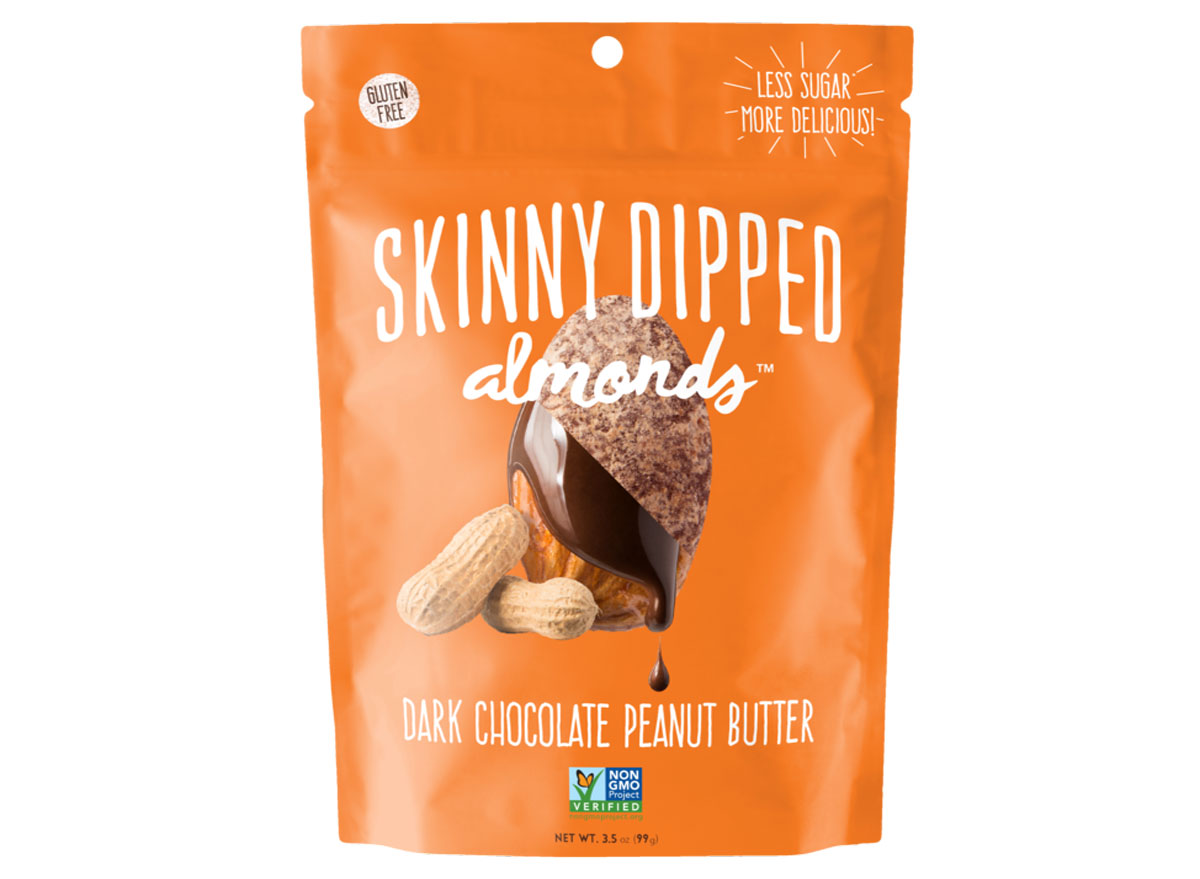 There are plenty of chocolate-covered nuts on the market these days, but Skinny Dipped Almonds pride themselves on being a healthier alternative, which is something we can get behind. With just a thin coating of chocolate over their nuts, there's less sugar than many alternatives but just as much protein—and satisfaction—in every bite. Check out flavors like peanut butter, espresso, and raspberry (all paired with dark chocolate, of course).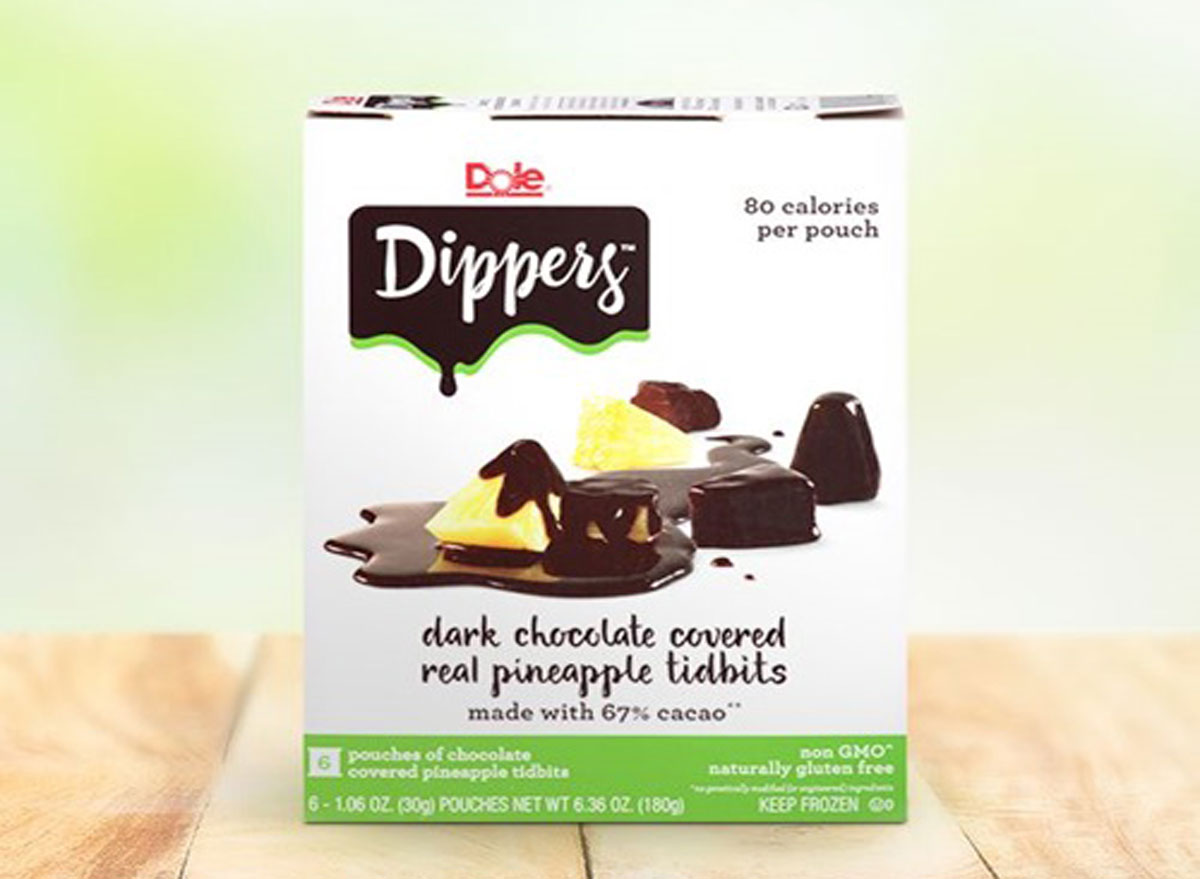 For a refreshing snack from the freezer aisle, check out Dole Dippers—frozen real fruit coated in decadent dark or milk chocolate. Try them in banana, pineapple, and strawberry varieties. Pop a few of these for a satisfying dessert or midday nosh. These are a great option as a treat for kids, too!
Brookside Dark Chocolate Pomegranate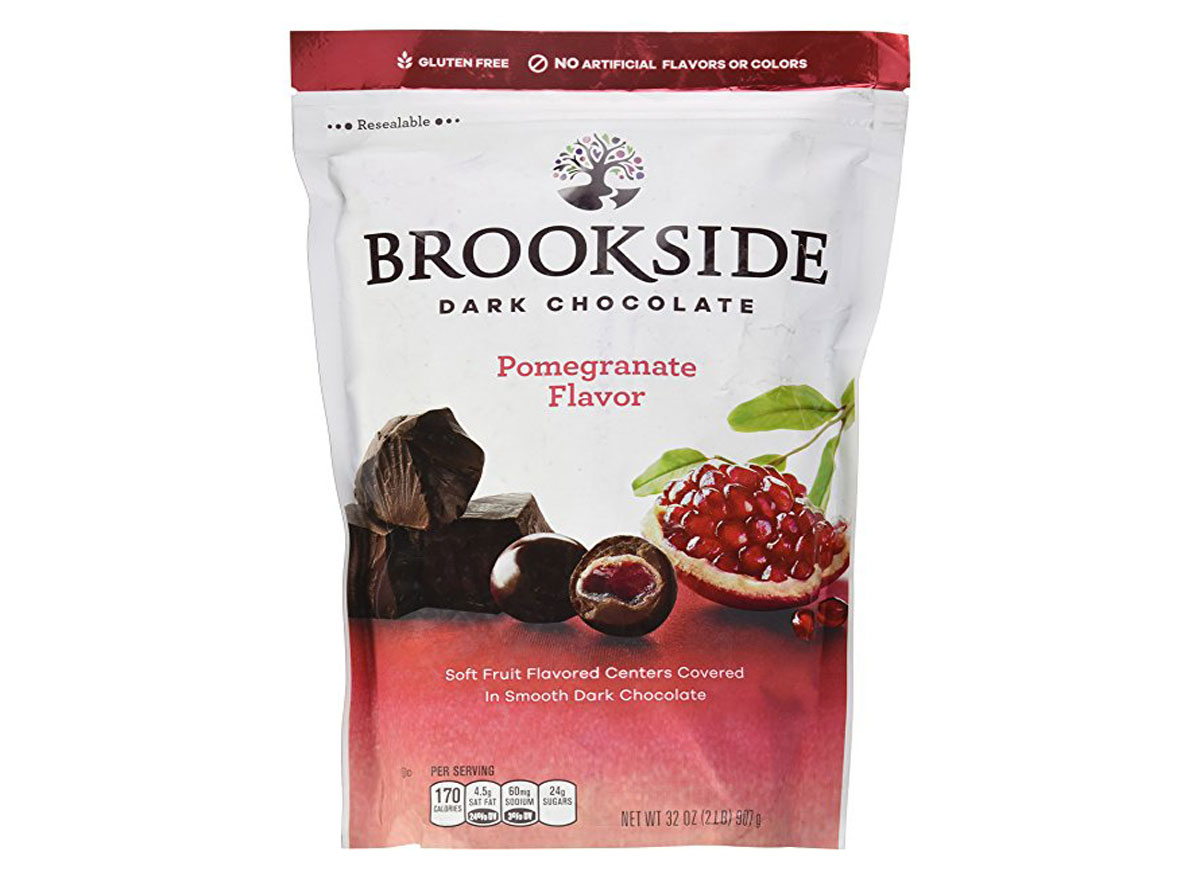 Brookside has the whole fruity chocolate-covered snack thing down. With offerings like dark chocolate-covered almonds dusted with currant, dark chocolate with soft pomegranate centers, and even a vineyard-inspired collection with chardonnay and merlot flavors, there's no resisting these goodies. For a sweet snack to fuel you through that mid-afternoon slump, try the Dark Chocolate Crunchy Clusters with crispy multigrain bits and berry medley flavors coated in smooth dark chocolate.
6254a4d1642c605c54bf1cab17d50f1e
Chocolate-covered pretzels are one of life's great, sweet-salty snacks, and it's no surprise that Snyder's of Hanover—with its impressive selection of pretzel varieties—decided to pair up with Hershey's to create its own twist (pun intended) on this pairing. Find milk chocolate, dark chocolate, or white-crème Pretzel Dips at your local grocery store.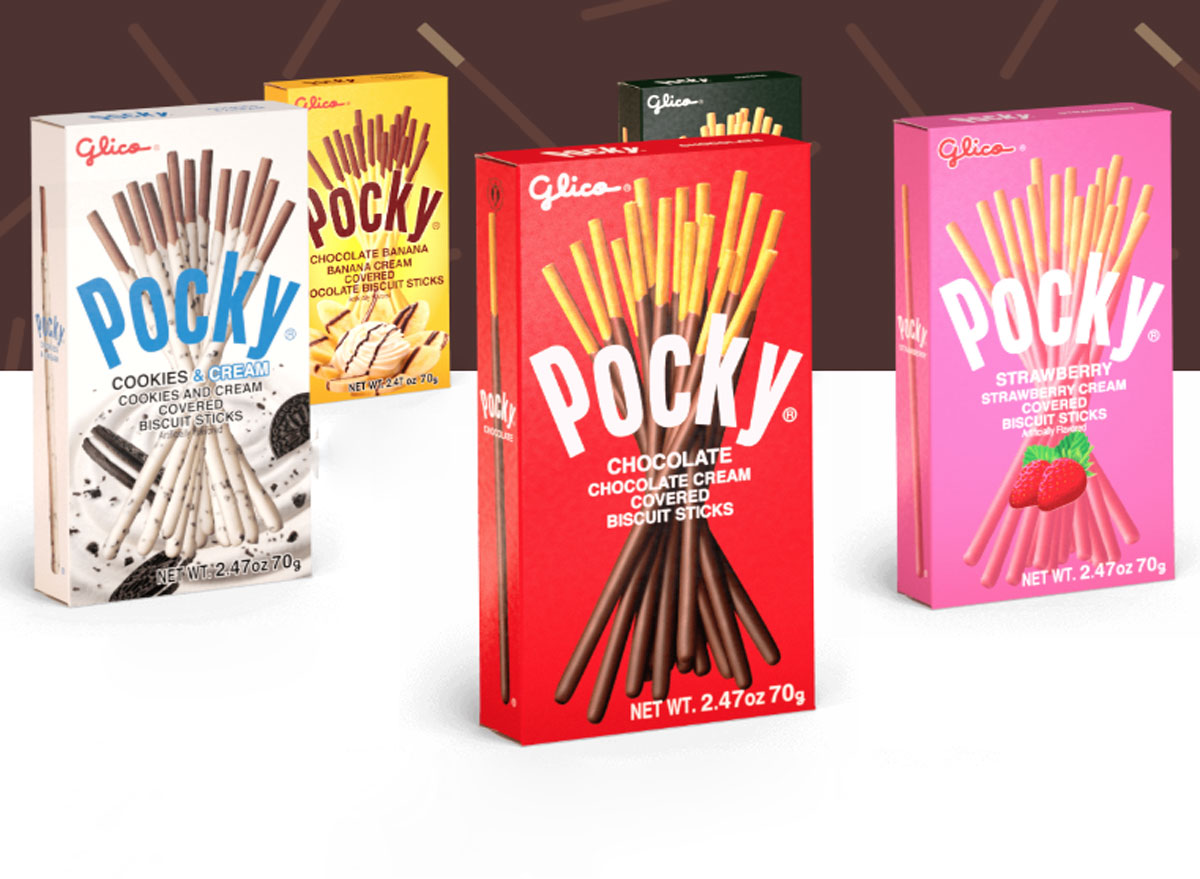 Pocky—chocolate-coated biscuit sticks—may be a Japanese creation, but they've certainly taken America by storm. Though they now come in a variety of flavors like cookies & cream, chocolate banana, strawberry, and even matcha green tea, we'll always be partial to the original chocolate coating.
Sun-Maid Pure Chocolate Covered Raisins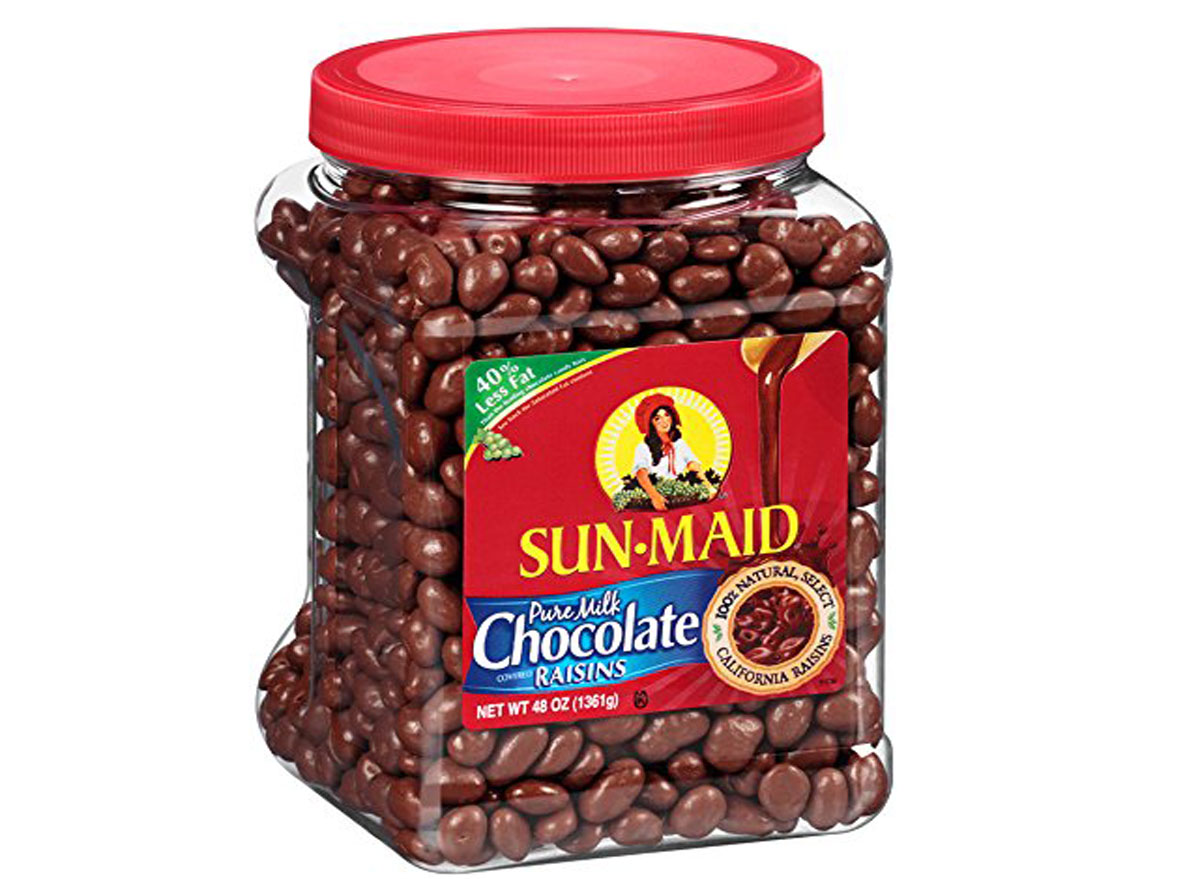 Chocolate-covered raisins are one of those treats you probably remember from your childhood. Raisins are pretty snackable on their own (those cute little boxes may conjure lunchbox memories), but with the addition of chocolate, it's hard not to eat these by the handful. Try Sun-Maid Milk Chocolate Raisins for a high quality, high fiber and potassium snack.
barkTHINS Dark Chocolate Pumpkin Seed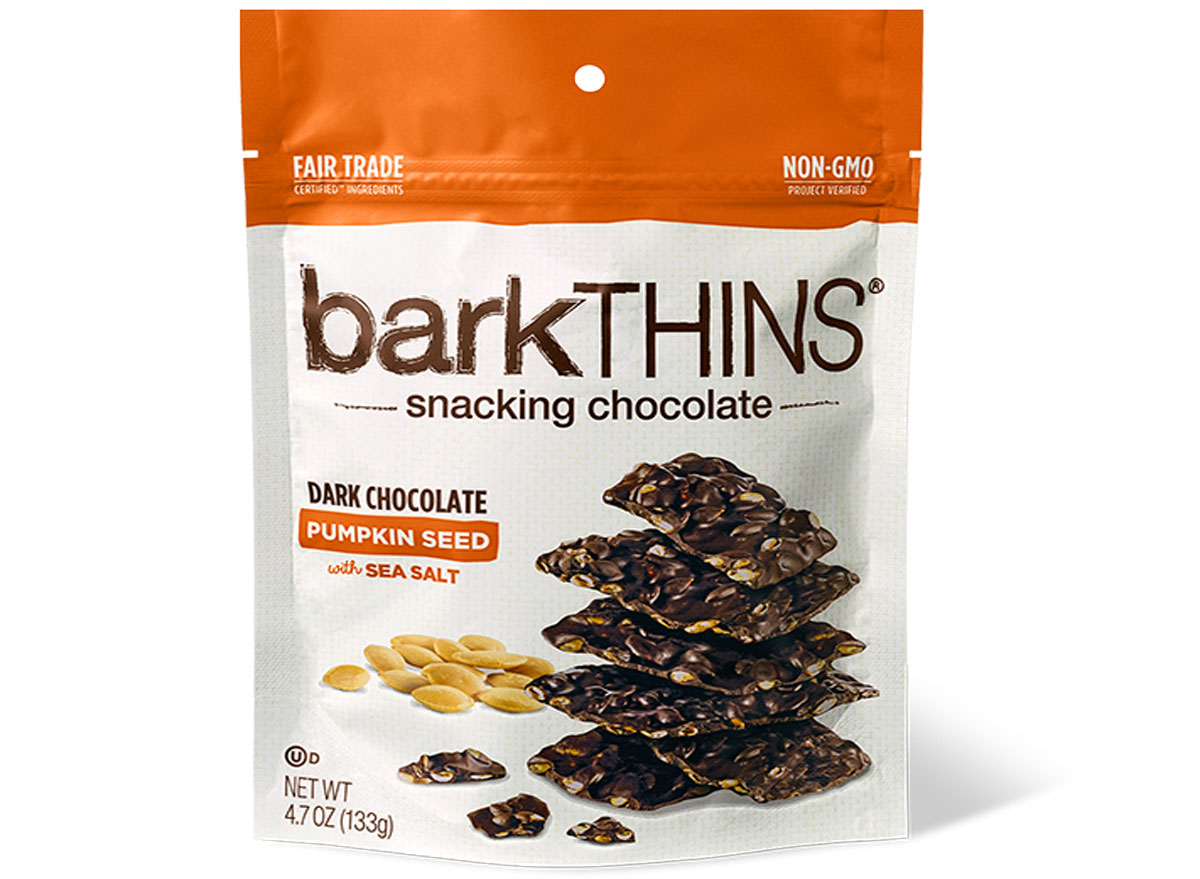 With a whole line of fair trade, non-GMO chocolate bark products, barkTHINS are a great way to snack on chocolate paired with crunchy ingredients. Here, they've topped pumpkin seeds with dark chocolate and added sea salt for a perfectly sweet-salty, crunchy, totally satisfying snack that's also a treat.
Luna Chocolate Coconut Almond Bar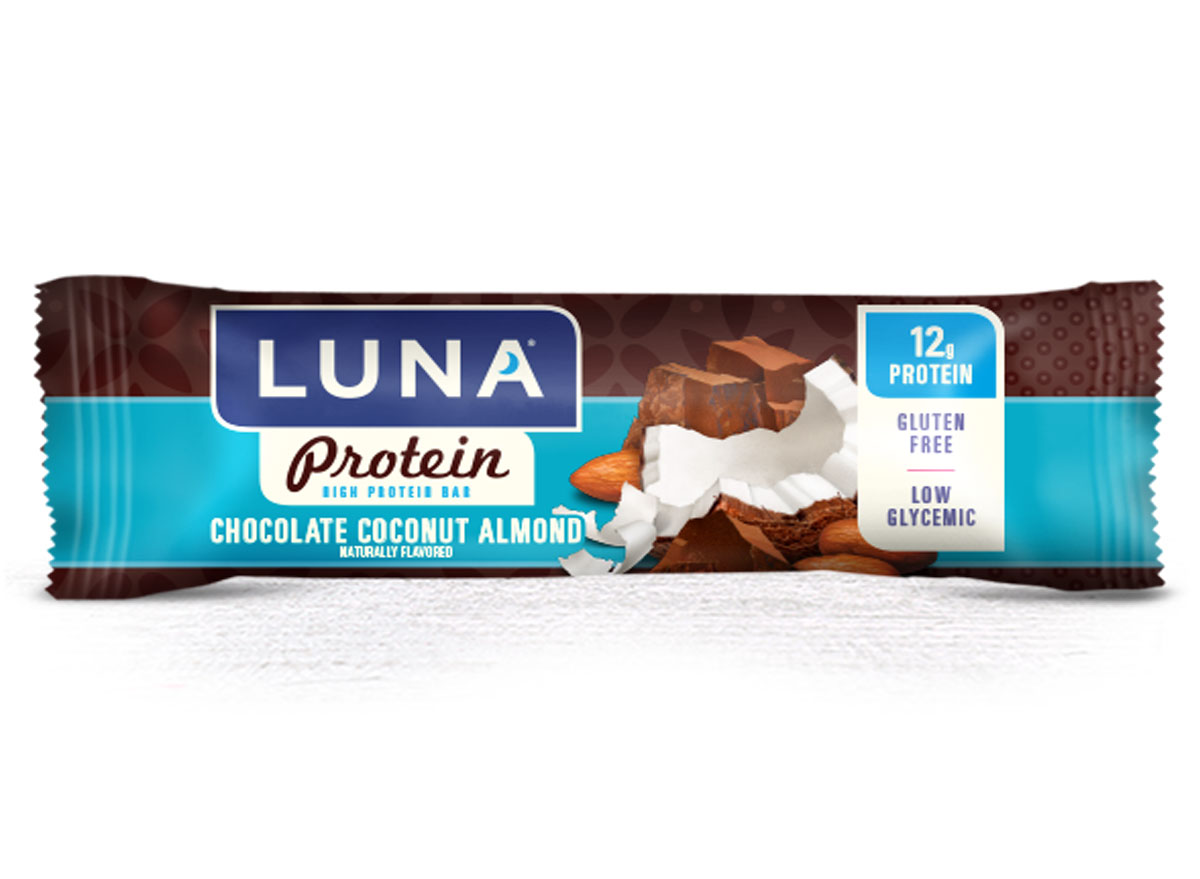 Energy bars are key to keeping us nourished on the go these days, and Luna Bars are a super popular option for a reason. They offer a wide variety of flavors, but of course the chocolate-covered one caught our eye. Check out their chocolate coconut almond protein bar, with toasted coconut and chopped almonds, all wrapped up in a sweet tooth-satisfying chocolate coating.
Trader Joe's S'mashing S'mores
It's hard to leave Trader Joe's without at least one chocolate-covered confection. From dark chocolate-covered pomegranate seeds and blueberries to sea salt dark chocolate almonds, they have a knack for creating special snacks that are well worth a trip out of your way. But for something truly not-to-be-missed, stock up on their S'mashing S'mores, which are essentially traditional s'mores in a bite-sized, chocolate-draped package. You can even pop them in the microwave for a few seconds to get the marshmallow in the center authentically ooey and gooey.
Glutino Gluten Free Milk Chocolate Wafers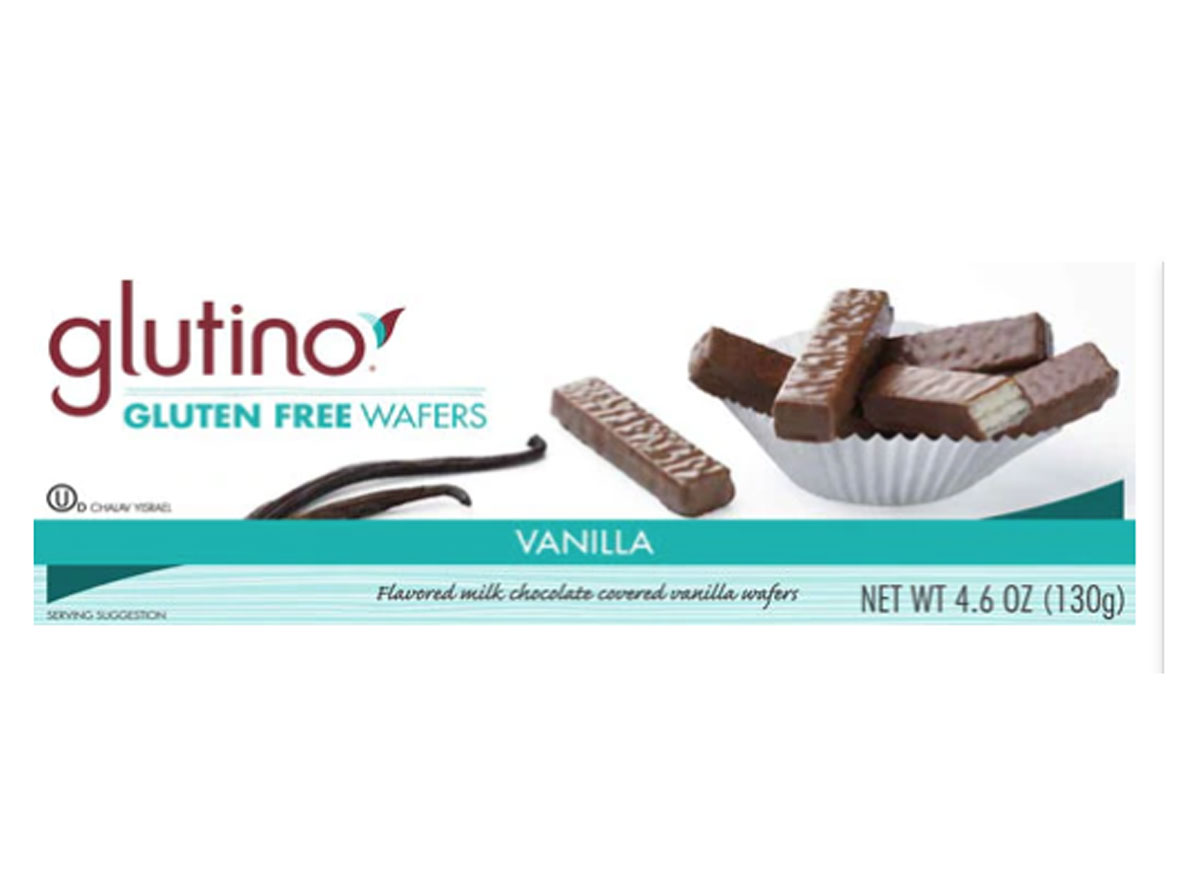 For the gluten free crowd, Glutino has you covered with certified gluten free treats. Their milk chocolate wafers feature wafers that are filled with chocolate, then coated with more chocolate, proving that gluten free doesn't have to equal flavor free.
Vitacost Chocolate Covered Espresso Beans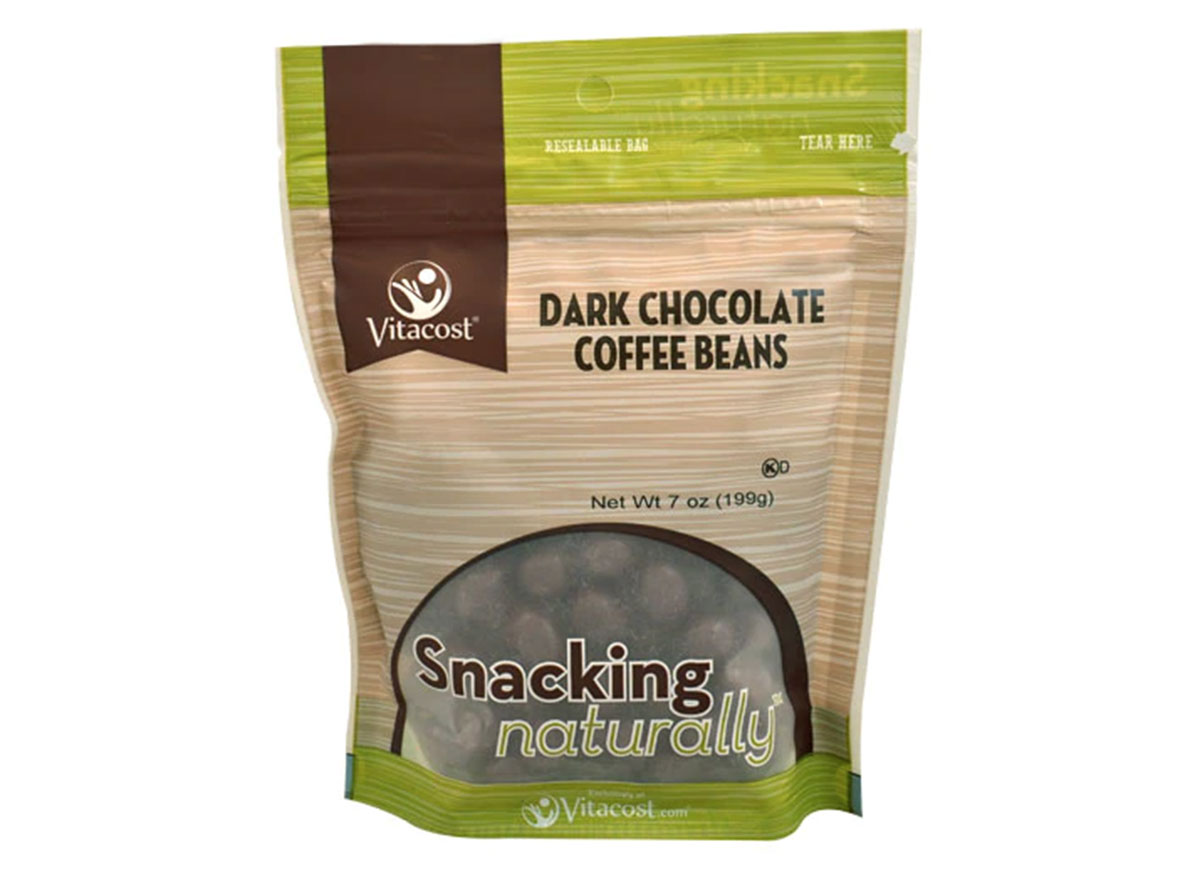 For a bit of a buzz to go with your bite, reach for Vitacost Chocolate Covered Espresso Beans next time you hit the supermarket (Kroger carries them, among others). Certified kosher and naturally gluten free, these high fiber and protein nibbles are an all-natural pick-me-up.
Nature's All Foods Dark Chocolate Strawberries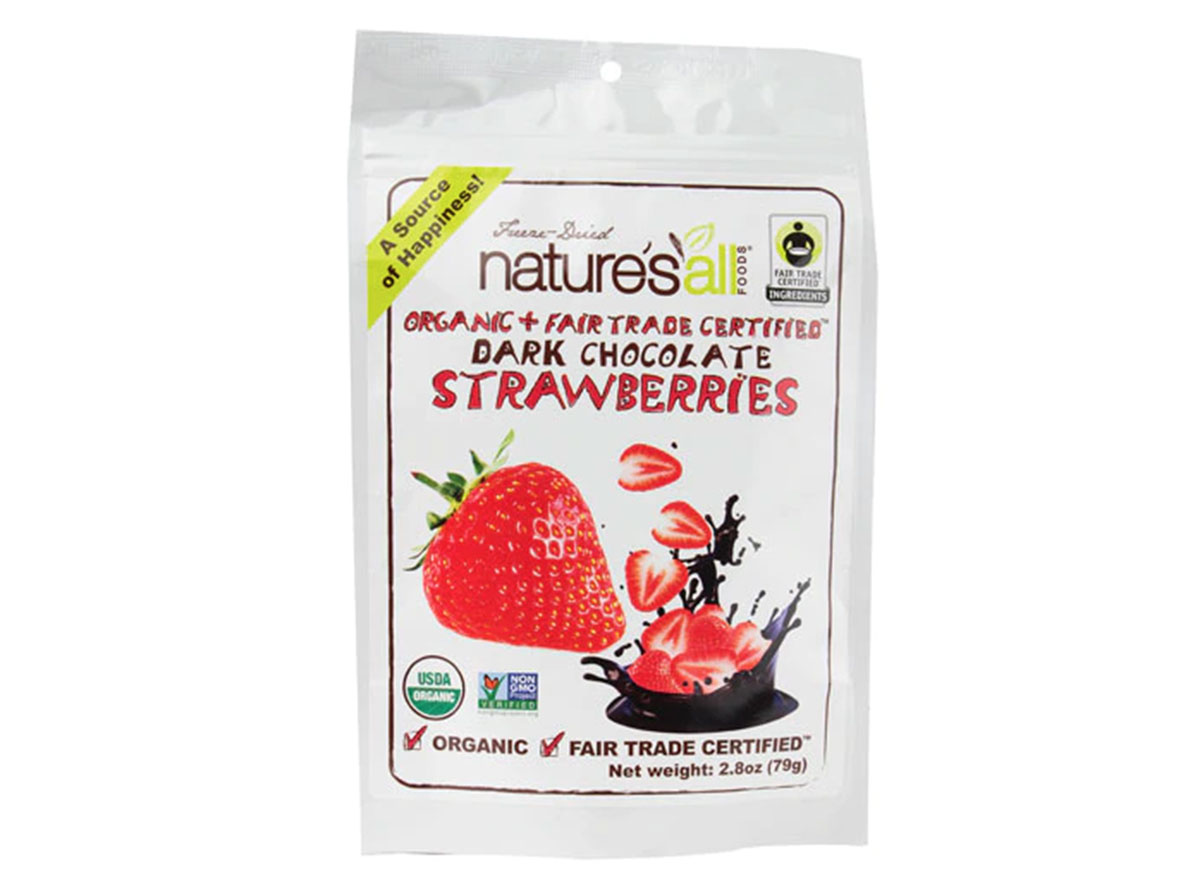 Freeze-dried fruits are like nature's candy (bonus: freeze drying retains all their nutritional benefits), but add chocolate and it's a totally next-level snack. Nature's All Foods makes dark chocolate-covered, freeze-dried strawberries that are organic and fair trade, so you can feel extra good about downing the whole bag.
Jelly Belly Dark Chocolate Dipped Very Cherry Jelly Beans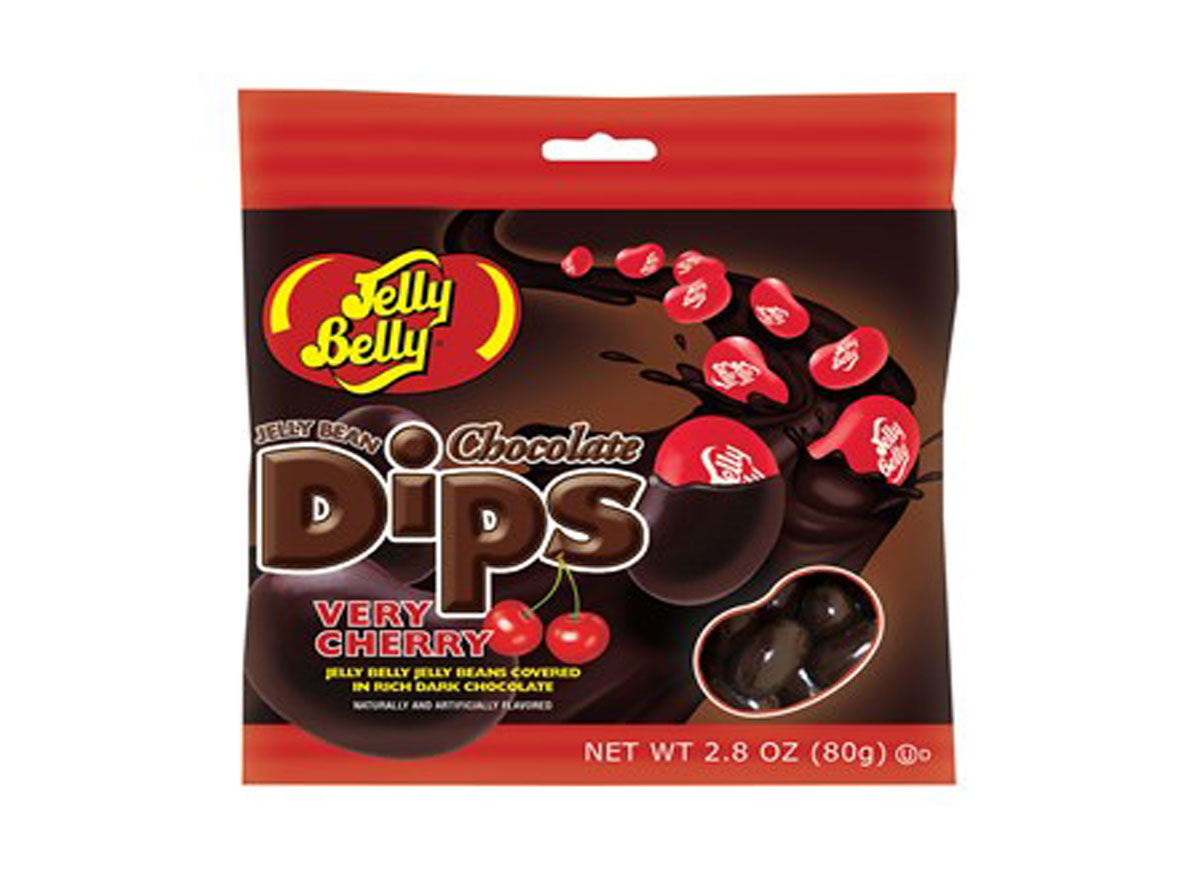 Do jelly beans really need to be covered in chocolate? Find out for yourself with Jelly Belly Dark Chocolate Dipped Very Cherry Jelly Beans. This fun, candy-on-candy treat is like something dreamed up by Willy Wonka himself.
Element Organic Dark Chocolate Dipped Rice Cakes
Rice cakes are a classic snack for good reason—they're crispy, fun to eat, tasty, and generally a healthier option than many other snack foods. Element has taken that concept a step further by dipping rice cakes in organic dark chocolate for a crunchy, delicious treat that's only 80 calories per serving.
Diana's Bananas Banana Babies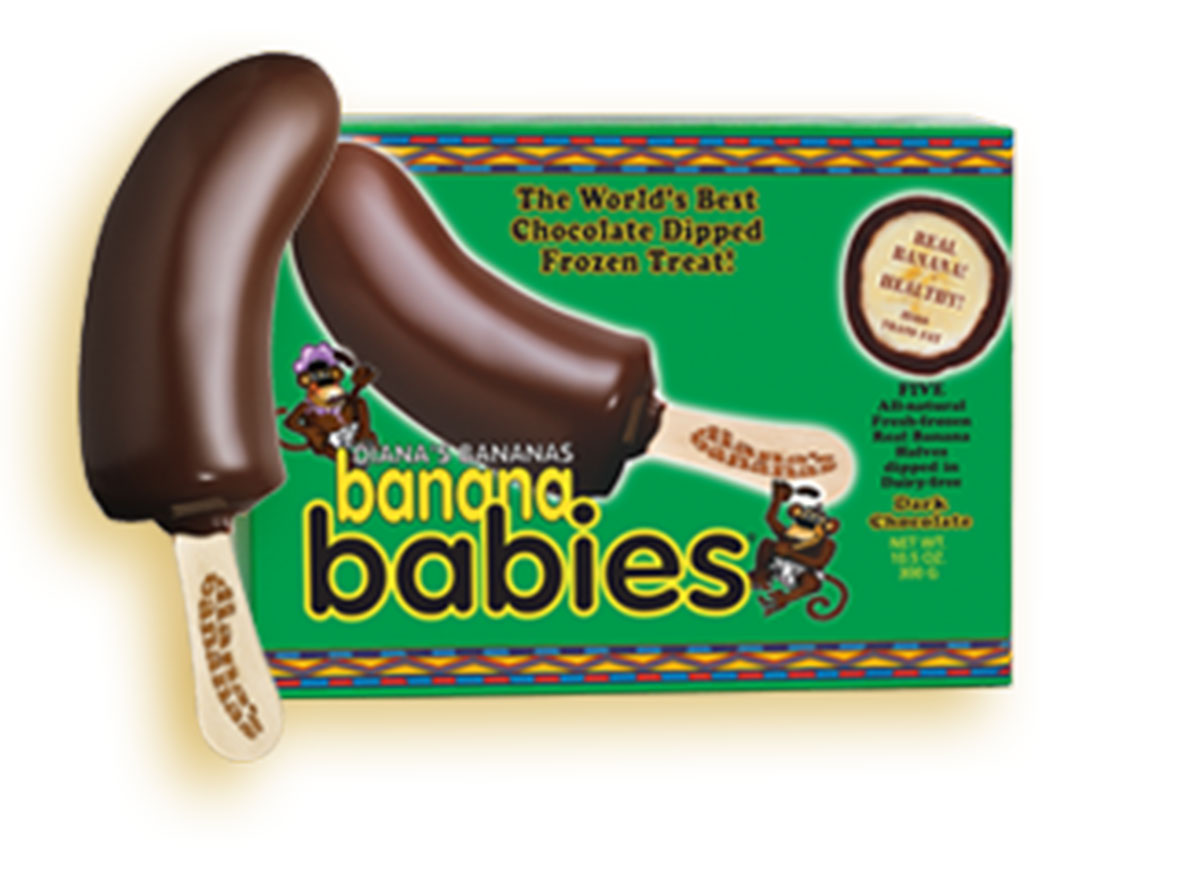 The frozen banana stand from the TV show Arrested Development isn't the only chocolate-dipped frozen banana in the business! Look in the freezer aisle for Diana's Bananas Banana Babies, featuring a banana on a stick dipped in milk or dark chocolate and frozen.
Swoffle Organic Waffle Cookie Dipped in Dark Chocolate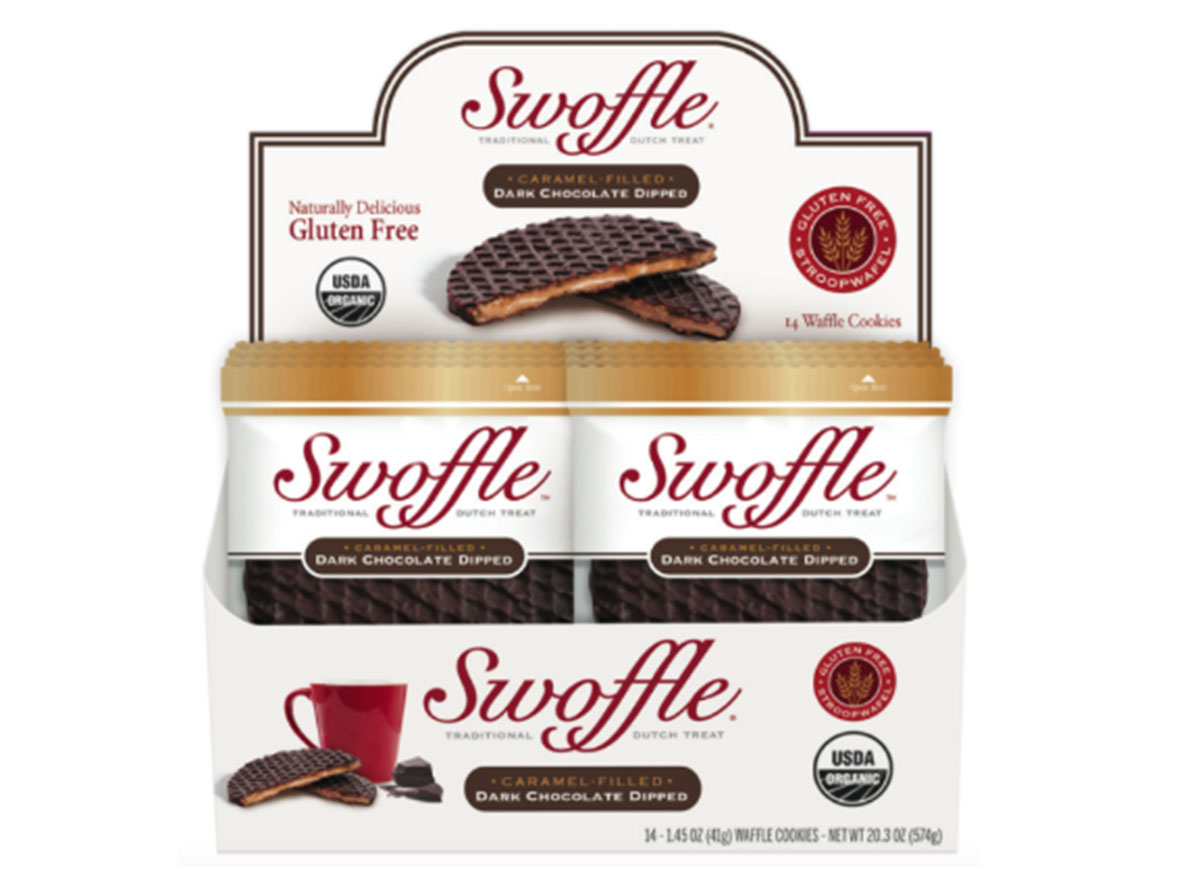 If you aren't familiar with stroopwafels, you should be; the popular Dutch treat is a thin waffle cookie with caramel filling. As if that weren't decadent enough, Swoffle has made a dark chocolate-dipped variety that's organic, certified gluten free, and non-GMO. Oh, and insanely tasty.
Kroger Milk Chocolate Covered Graham Crackers
Graham crackers are a favorite snack for all ages, and supermarket chain Kroger has upped the ante with their own milk chocolate-covered rendition. Add a marshmallow, and you've got yourself s'mores!
Next Organics Dark Chocolate Ginger
For something a little different, try Next Organics dark chocolate-covered crystallized ginger, which is sweet and with a pleasantly spicy kick thanks to the ginger. They also make an appealing range of other dark chocolate-covered products including pretzels, various nuts, cherries, apricots, coconut, and even quinoa.
Katherine Martinelli
Katherine Martinelli is a recipe developer and award-winning journalist who spends her days dreaming and writing about food.
Read more about Katherine