The Sexiest Cocktail Bar in Every State
We sifted through a list of bars to determine which cocktail bar to go to for your next date night.
When you want to hit the town and impress your date, cocktail bars have become a surefire way to set a seductive mood for the night ahead. With their elegant atmosphere and intimate surroundings, they can make any moment feel special. Finding the right lounge or bar can prove challenging, as many so-called "cocktail lounges" are regular dive bars in disguise. To make your decision making easier, we sorted through the best cocktail bars in each state to determine which one would be sure to set the sultriest mood.
Methodology: The sexiest bar in each state was selected based on having a high Yelp rating while providing exceptional ambiance. To be considered, the bar had to fall into the subgroup of "cocktail bar" or "cocktail lounge." In addition to overall ranking, spaciousness, intimate atmosphere, and ambiance were also factored into the decision.
With that in mind, here are the sexiest bars to take that special someone to in every state across the United States.
ALABAMA: The Collins Bar in Birmingham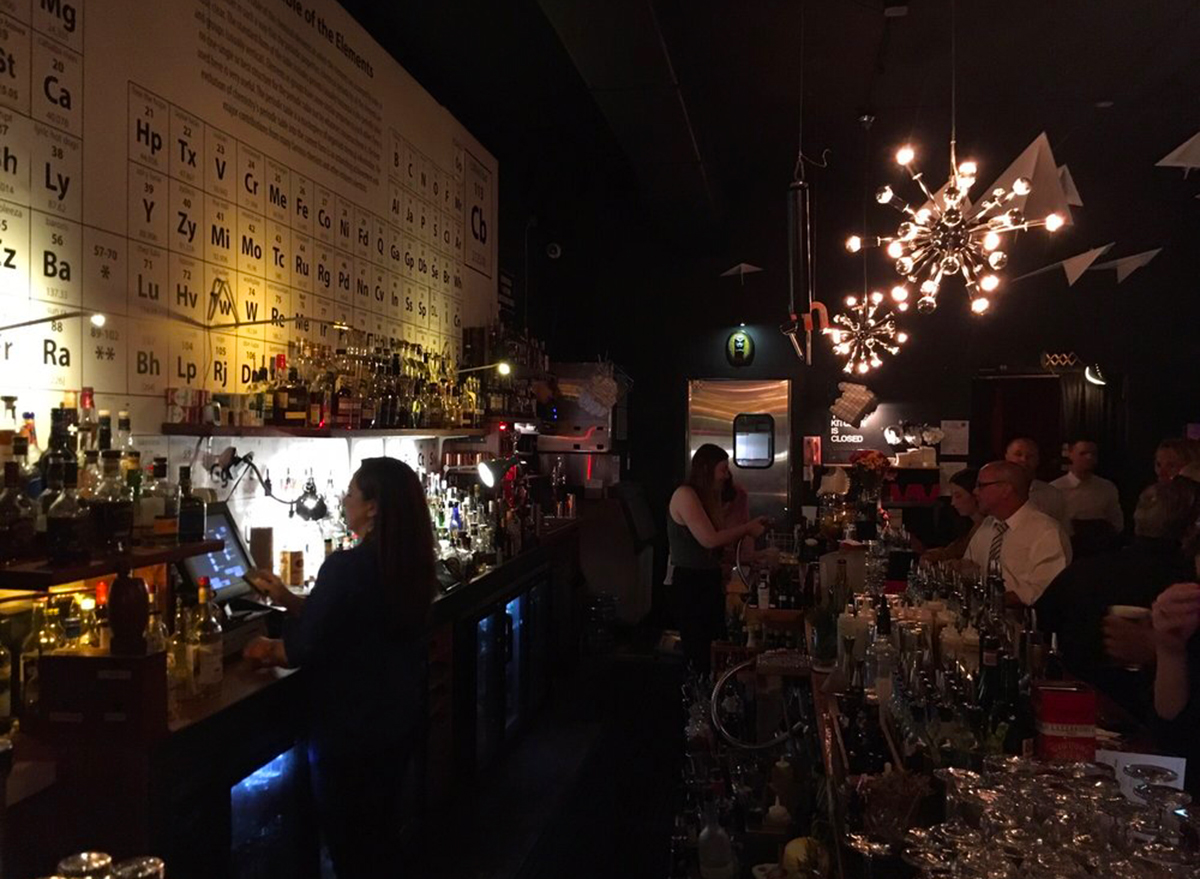 When you need to woo that special someone, this charming cocktail lounge is sure to impress. Their dark ambiance sets the mood and the bar offers custom made cocktails. The lounge doesn't offer a drink menu, meaning this could be the perfect time to flaunt your knowledge of cocktails. If you are stumped, simply ask the bartender to recommend a drink based on your favorite flavors or try ordering a namesake tom collins.
ALASKA: Amalga Distillery in Juneau
When you want to visit a brighter cocktail bar for a date, this unique distillery provides a hip vibe that will wow your partner. They make a homemade gin with a menagerie of floral notes, so make sure to try this signature spirit in your cocktail. Even their simple gin and ginger beer can entice a non-gin lover!
ARIZONA: Little Rituals in Phoenix
This modern bar tucked away on the fourth floor of a hotel lies smack dab between the government and warehouse district of Phoenix. The bar has been described by many as the "perfect date spot," and the cocktail menu will be sure to impress. For an all-around crowd-pleaser, try the Jamaican Ten Speed which features a mix of light rum, melon liqueur, banana liqueur, coconut rum, and coconut sorbet.
ARKANSAS:Cocktail Bar & Lounge in Little Rock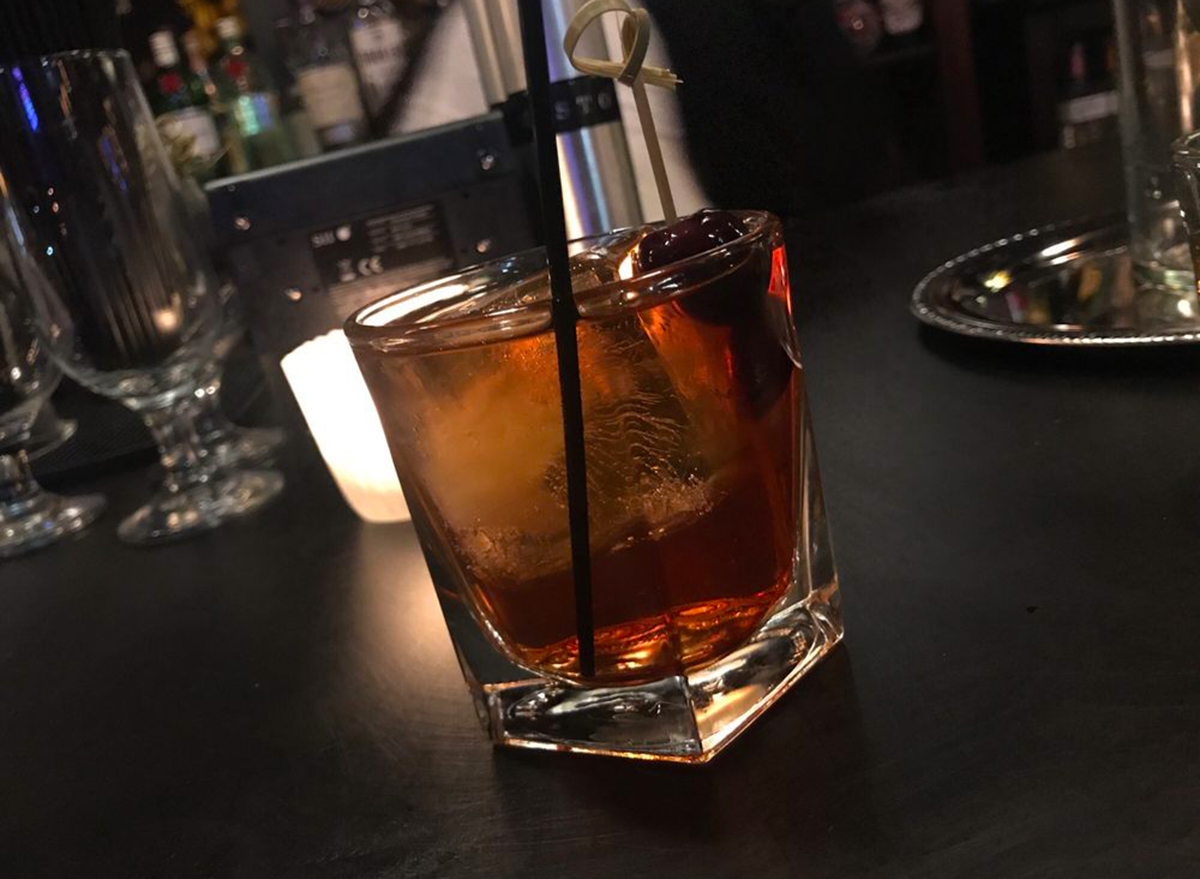 This speakeasy with an unassuming name offers up a sexier vibe than you could imagine. The dark, leather-filled interior is sure to get you and your date in the mood. In addition to a general cocktail menu, the mixologists can offer up any cocktail you have in mind. Try their take on the classic Dark and Stormy, a highball cocktail made with dark rum and ginger beer served over ice and garnished with a slice of lime.
CALIFORNIA: The Rendition Room in Los Angeles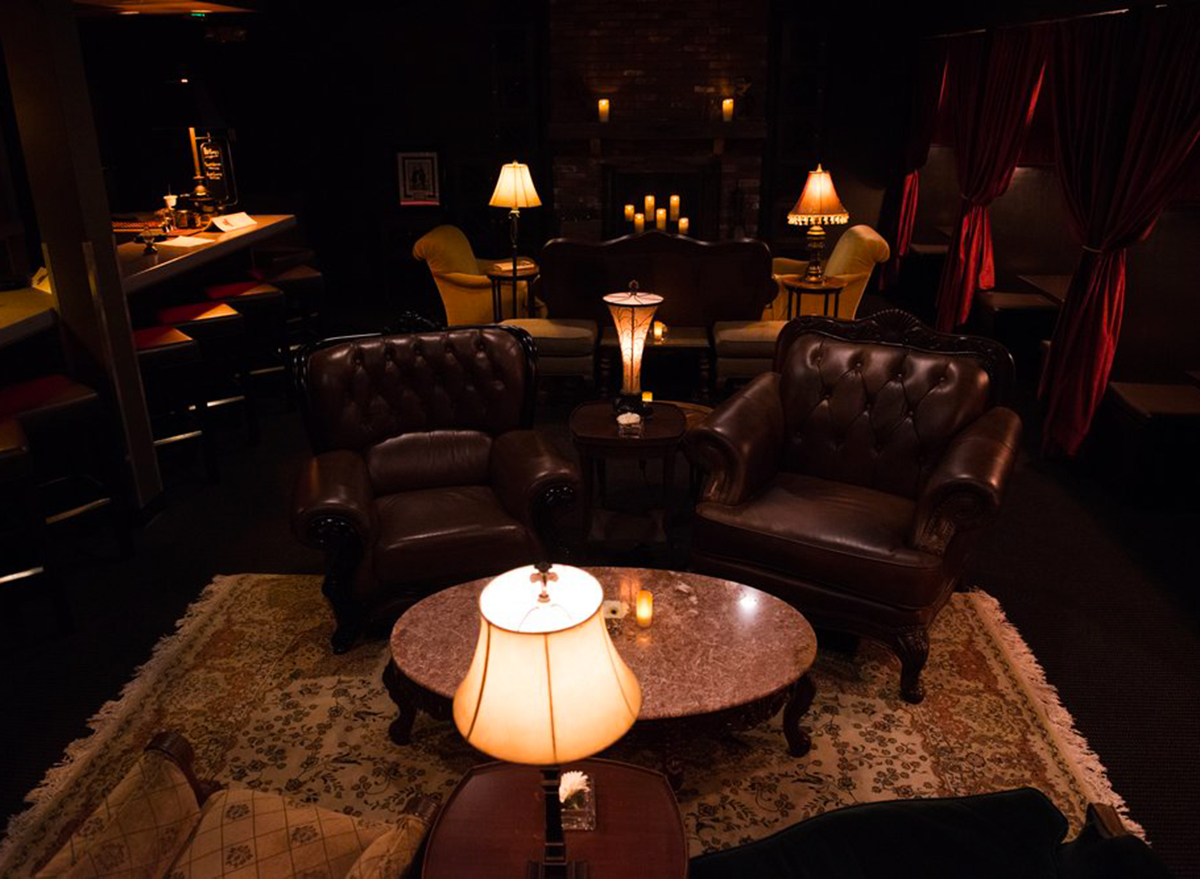 When you want to impress that special someone, The Rendition Room has you covered. This speakeasy behind an Italian restaurant features a prohibition theme and is a fun way to spice up a night out. To experience the best they have to offer, try the bar's Gingerbread Old Fashioned.
COLORADO:The Bitter Bar in Boulder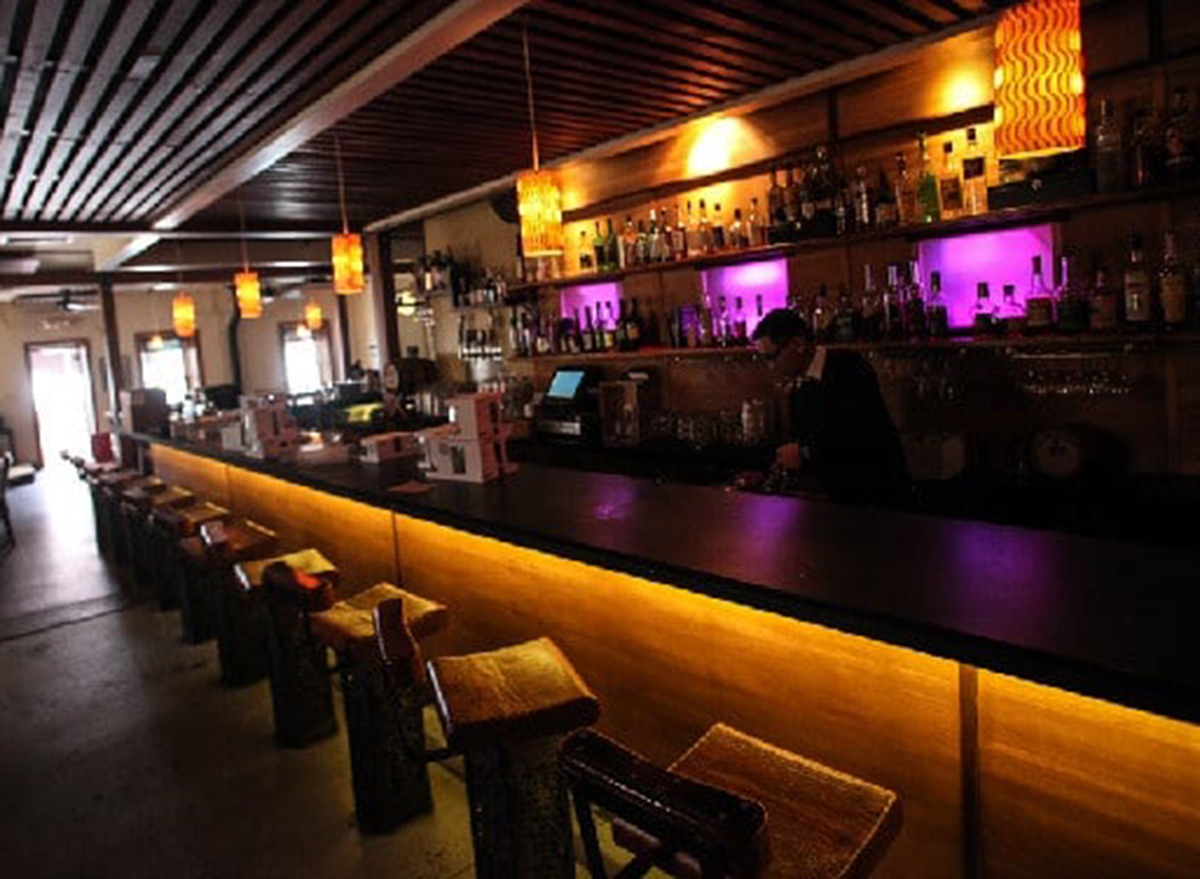 Whiskey cocktails certainly make The Bitter Bar the best cocktail bar in the state. With outdoor seating in the summer and a dark and intimate atmosphere, this is a great bar to sip a well-made Sazerac.
CONNECTICUT: Little River Restoratives in Hartford
When you want to take your date somewhere "cool, real cool," this provocative, hip cocktail bar in Hartford will do the trick. They offer up a selection of twists on Old Fashioneds, so make sure to not pass those over!
DELAWARE: Hummingbird to Mars in Wilmington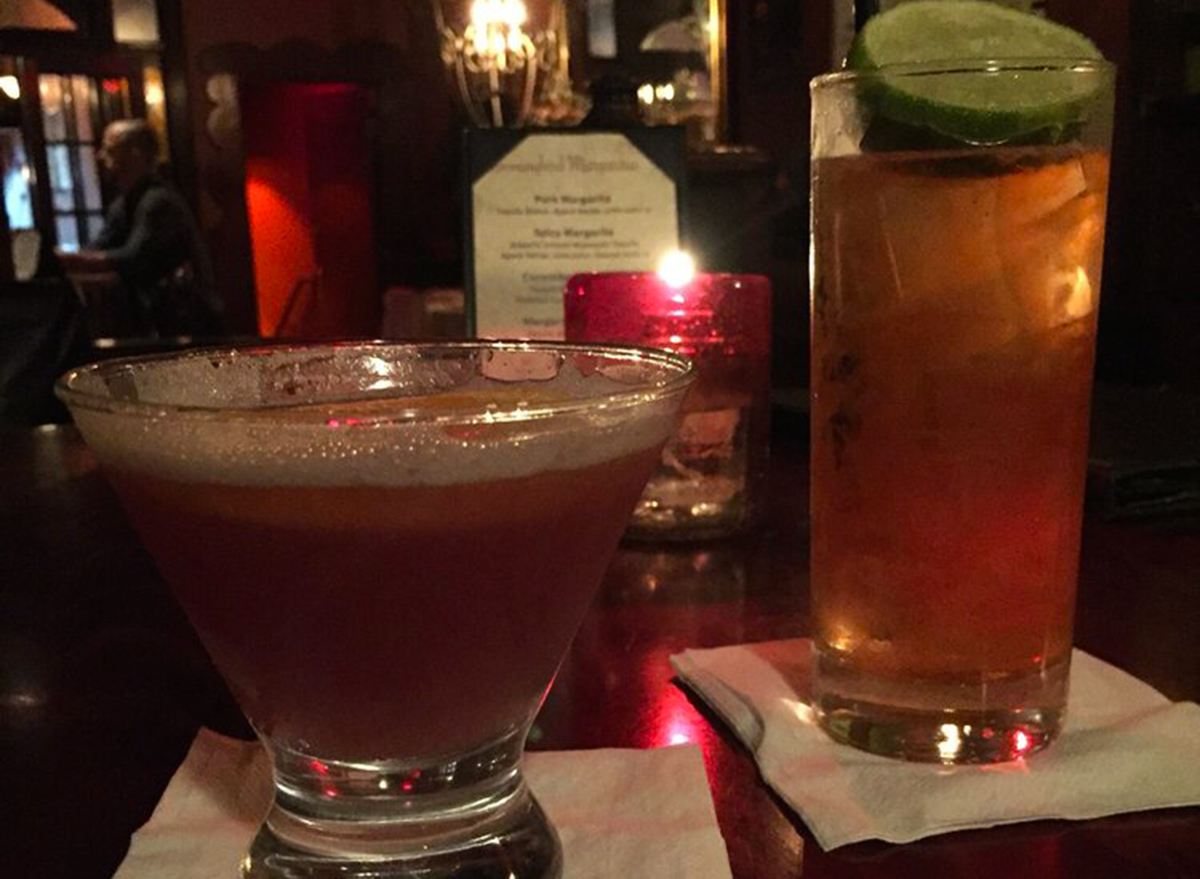 This upscale cocktail lounge sets a provocative mood from the get-go. You need a secret password to enter the unmarked exterior of this bar. Once inside, their rotating menu of seasonal cocktails will entice you further. Scotch drinks are a specialty, so make sure to take advantage of their takes on classics.
FLORIDA: Mercado Negro in Miami
This hidden bar sits behind a taco restaurant and taking your date here will be sure to impress, especially if you are visiting the area. The tequila options will leave you floored. Make sure to try the I'm Not a Tourist, a mix of Tequila Blanco, pineapple, agave, and spicy bitters.
GEORGIA: High Note Rooftop Bar in Atlanta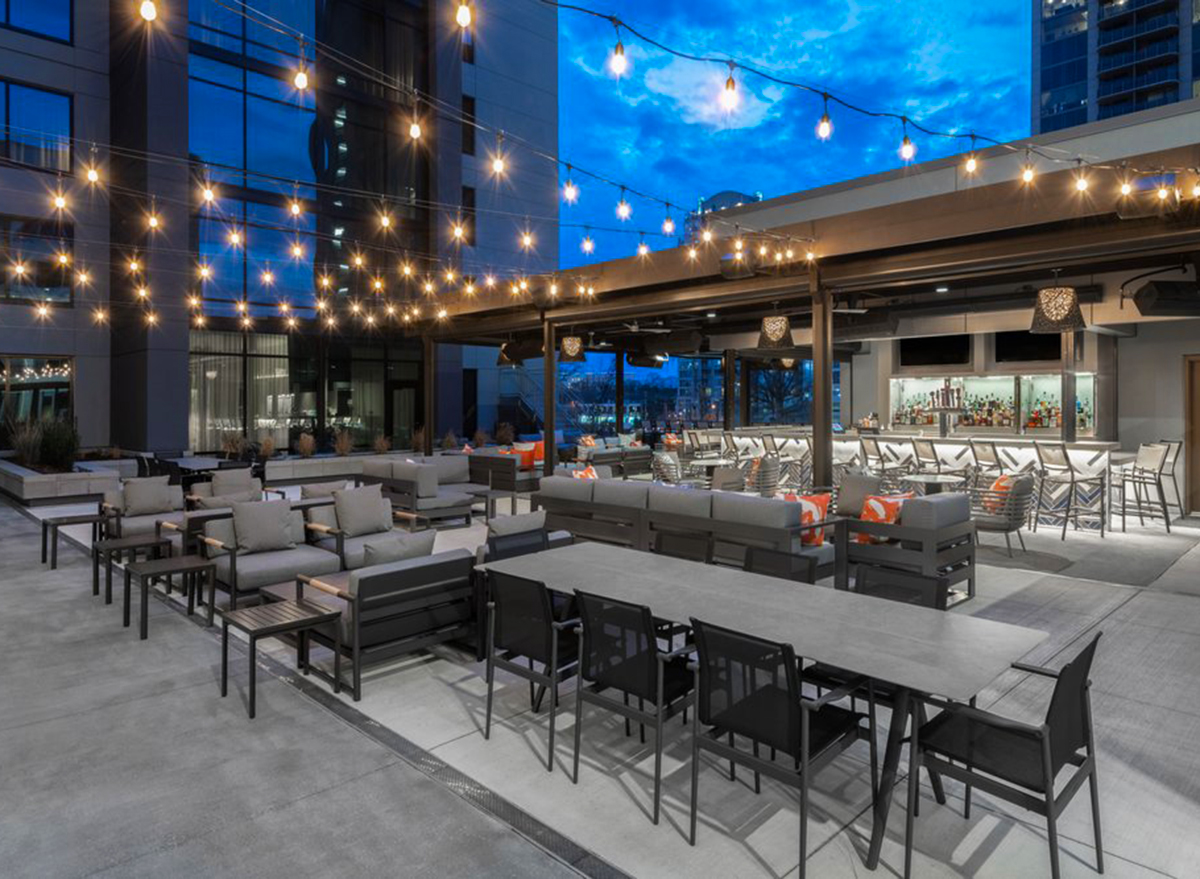 What could be more romantic and sultry than sipping cocktails while looking off a rooftop bar onto a city skyline at dusk? The High Note Rooftop Bar fills you with that burning passion and to stoke it further, try their signature Unnamed cocktail, a combination of vodka, blood orange, yellow chartreuse, grapefruit, and lemon juice.
HAWAII: Workplay in Honolulu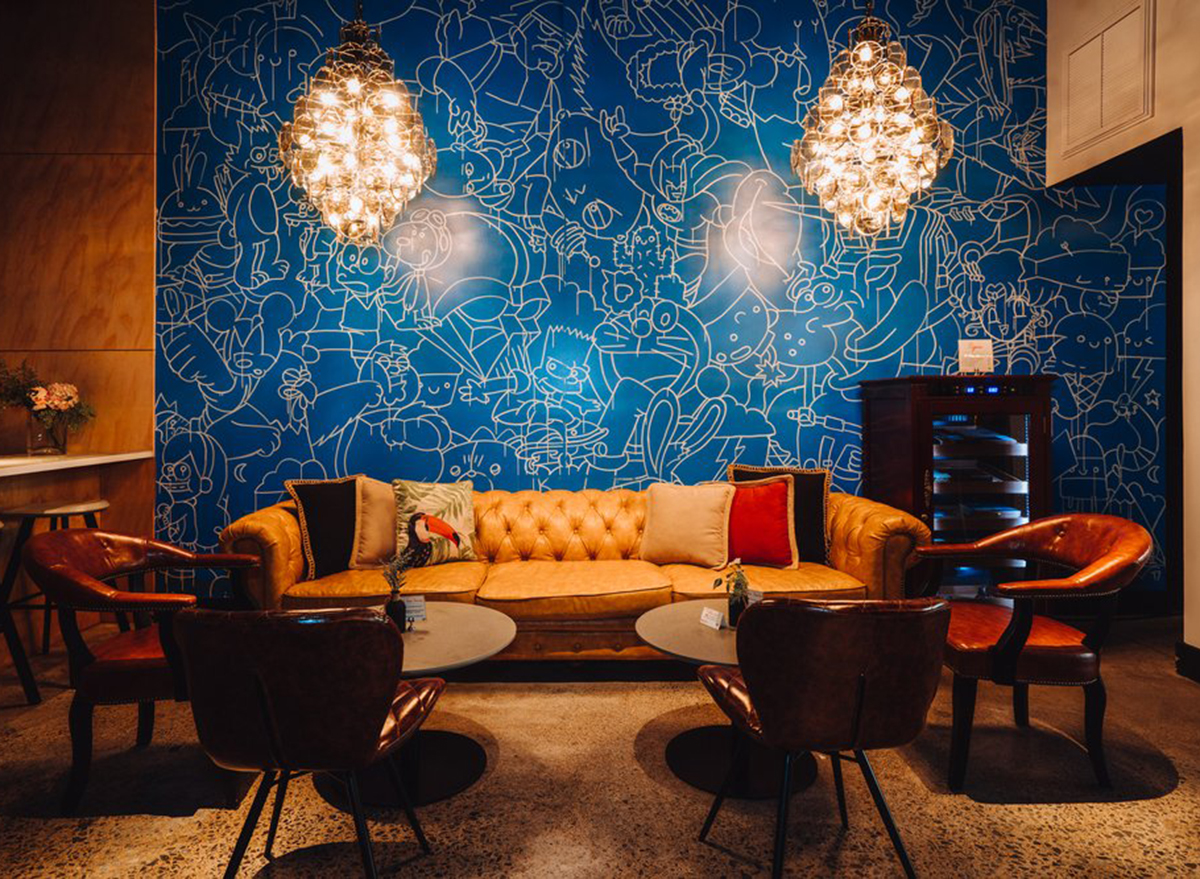 When you want to escape the beach and find a space to hang out with a flirtatious, upscale atmosphere, Workplay is the best. By day, modern professionals use the space as a hip workspace, but by night, it transforms into one of the best-kept secrets of Honolulu. Their extensive scotch menu is not to be missed. With such a high-quality selection, a scotch, and soda will show off their robust flavor profiles.
IDAHO: Water Bear Bar in Boise
With 5 Yelp stars, this bar is a surefire way to seduce that special someone. The bar features a playful "70's meets a tiki God vibe" mixed with knowledgeable bartenders who specialize in new takes on classic cocktails. If you have never tried a classic Penicillin, this might be the best place to start!
ILLINOIS: The Library at Gilt Bar in Chicago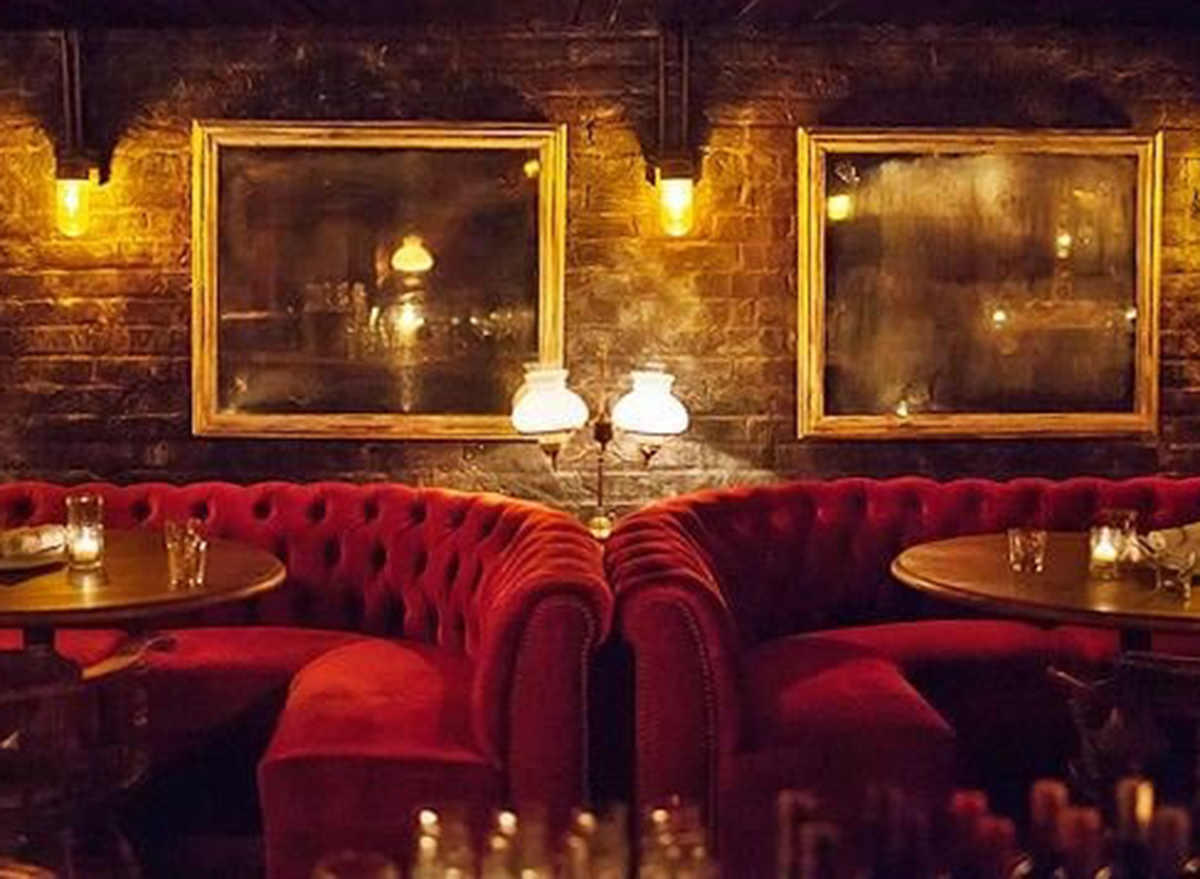 This dark, 1920s-themed cocktail lounge is found at the bottom of the Gilt Bar in Chicago. The warm atmosphere and speakeasy vibe will be sure to set the mood you want to kindle. Make sure to try a time-honored drink, like their French 75—a cocktail made from gin, Champagne, lemon juice, and sugar.
INDIANA: Wiseguy Lounge in Indianapolis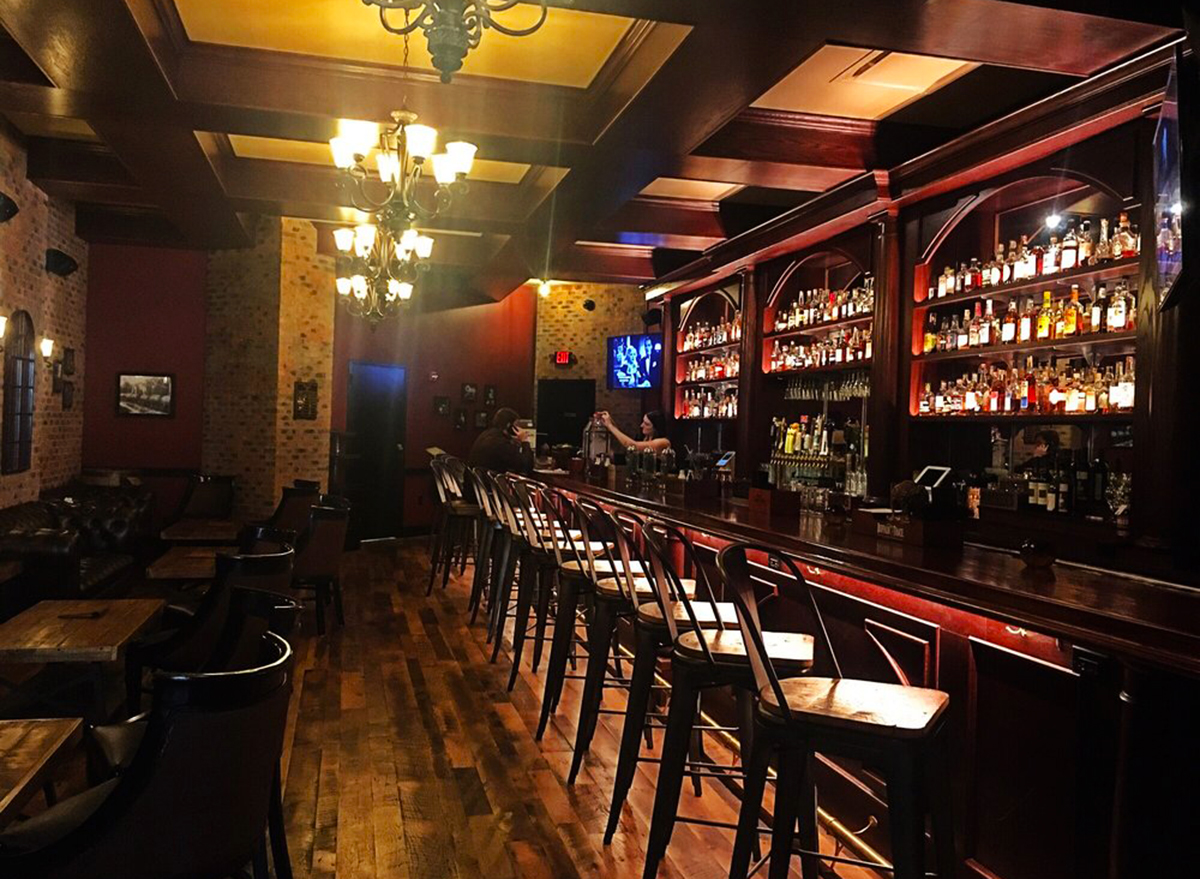 This speakeasy won't let you down when you want to engage your date in a close, moody environment. Compliment this classy establishment with a classic whiskey sour.
IOWA: Hello, Marjorie in Des Moines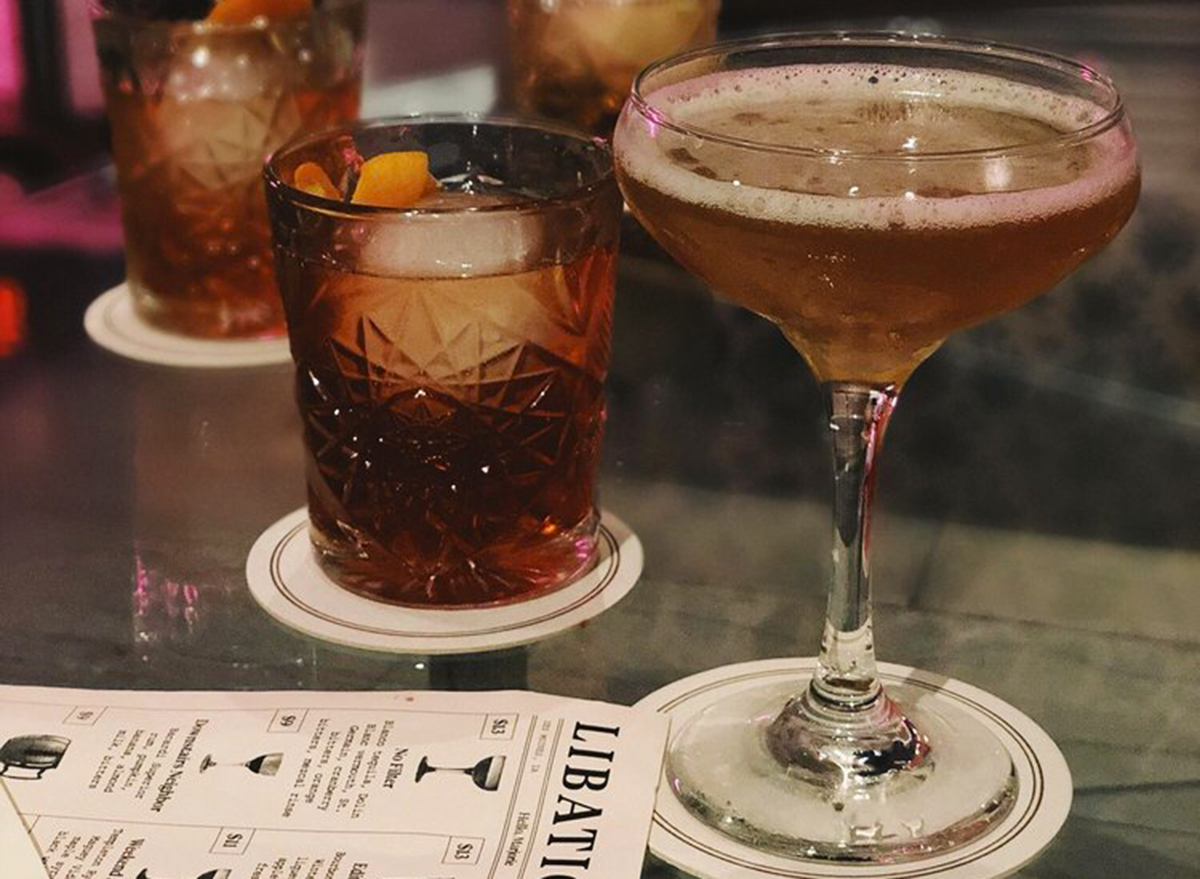 If dark and moody isn't your type, Hello, Marjorie tosses you and your date into one of the hippest and intimate bars in all of Iowa, filled with eclectic decorations. Cap the night with a Daydream, a cocktail featuring earl gray infused vodka, lemon, and St Germain.
KANSAS: Dockum in Wichita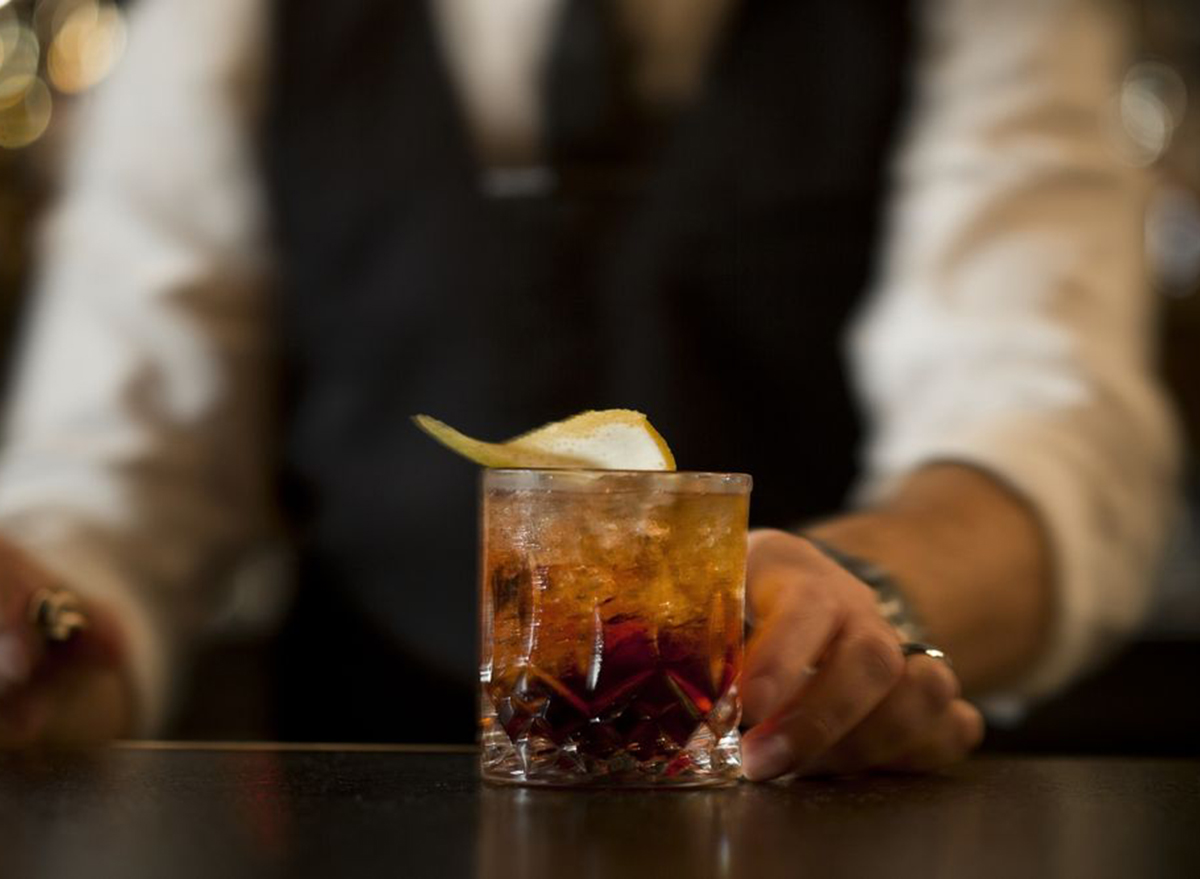 This modern-day speakeasy lies in the basement of the Ambassador Hotel. Using some local knowledge to find this gem is sure to make your date swoon. Impress them even more by ordering a Smoking Cody, a mix of Cody road rye, cherry balsamic shrub and bitters concocted in a hickory-smoked glass.
KENTUCKY: Hell or High Water in Louisville
If you want to take your date off the beaten path and seduce them in style, Hell or High Water's massive chandeliers, library, red velvet couches, candlelit rooms and more will leave you speechless. Try the Calling Card, a blend between an Old Fashioned and a Manhattan.
LOUISIANA: Belle Epoque in New Orleans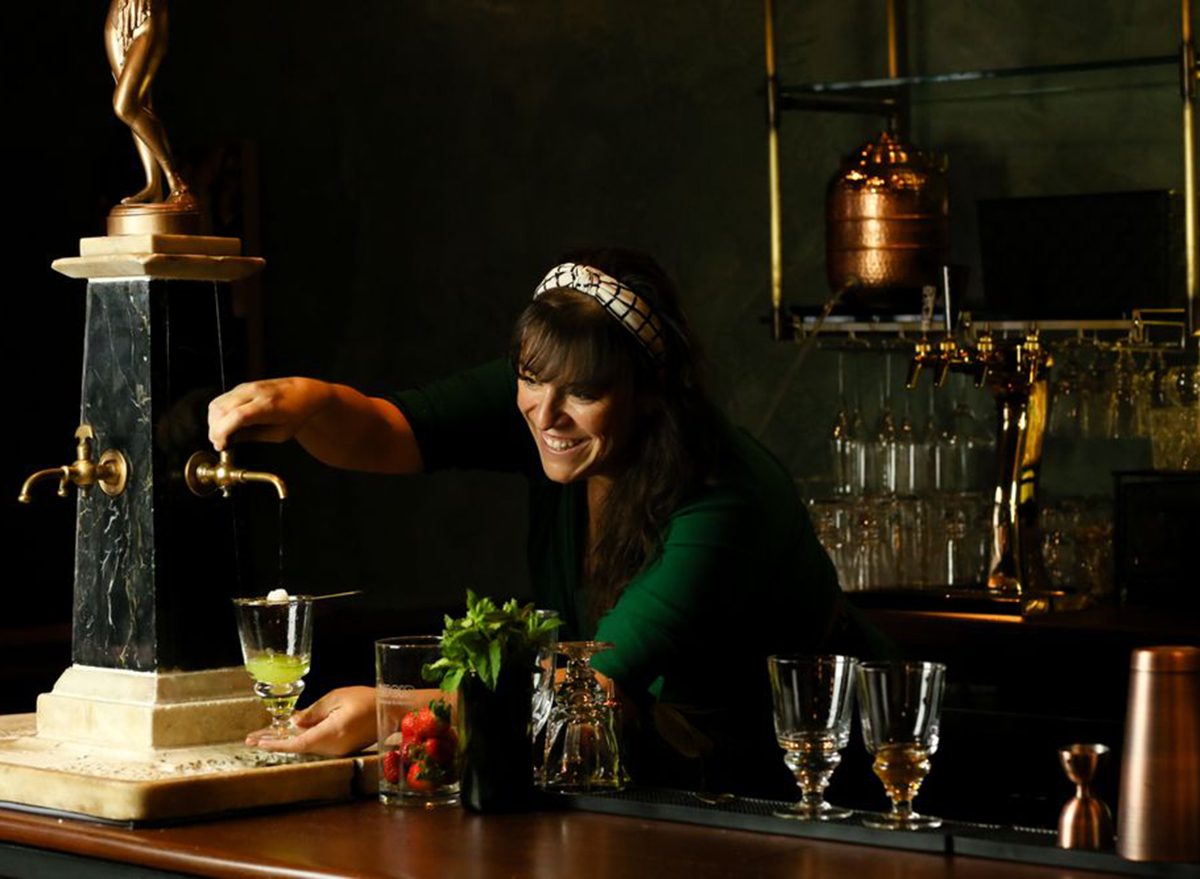 If you find yourself in New Orleans, this bar will be sure to leave an impression. If you like the risque associations of absinthe drinks, you are in luck, as this bar specializes in absinthe cocktails. With the location off of Bourbon Street, it is easy to find, while far enough away from the main road to not being packed to the gills with tourists. Try the Death In The afternoon, a cocktail made by mixing champagne and absinthe.
MAINE: The Independent Ice Co. in Portland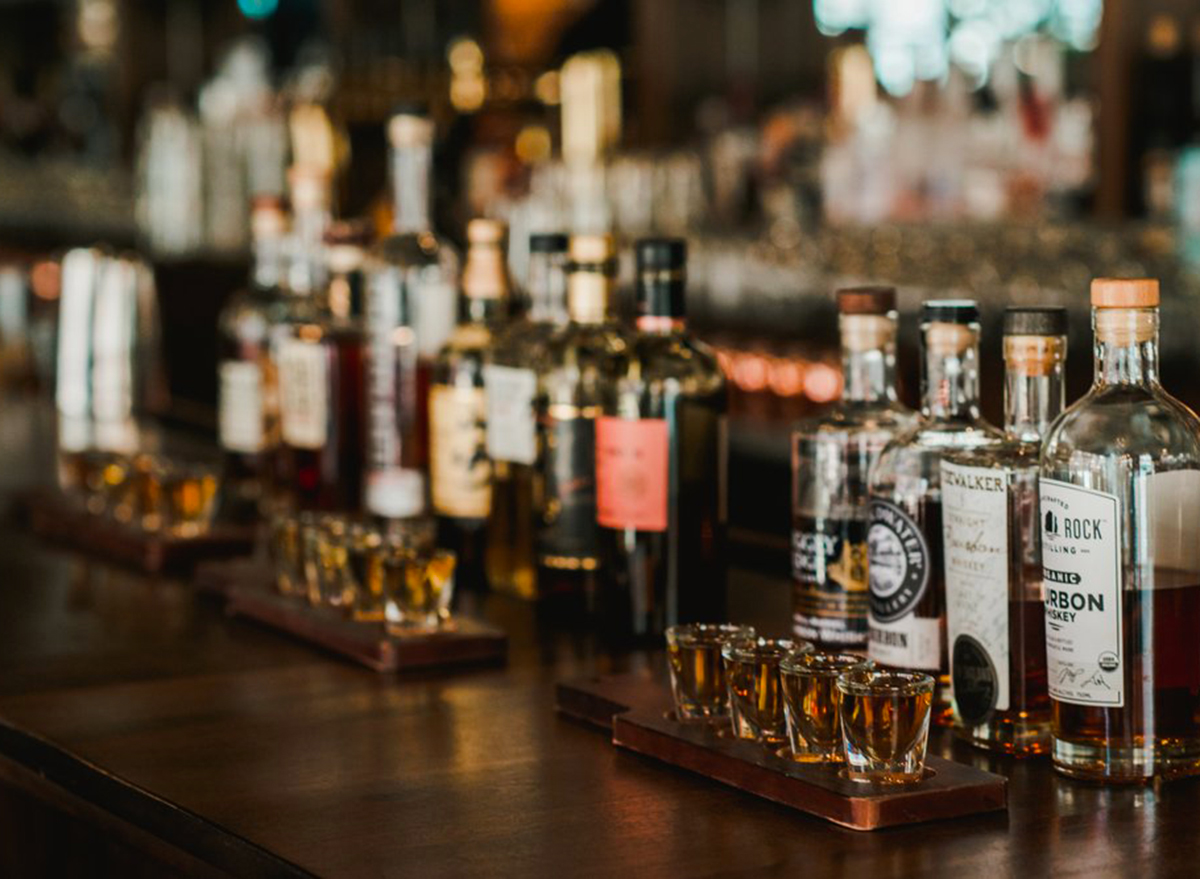 String lights, hanging flower pots, ornate furniture, and decor, & relaxing background music make The Independent Ice Co. "perfect for a date." Whiskey and whiskey flights here will leave you speechless. Try their Manhattan or Mint Julep to take full advantage of their menu.
MARYLAND: WC Harlan in Baltimore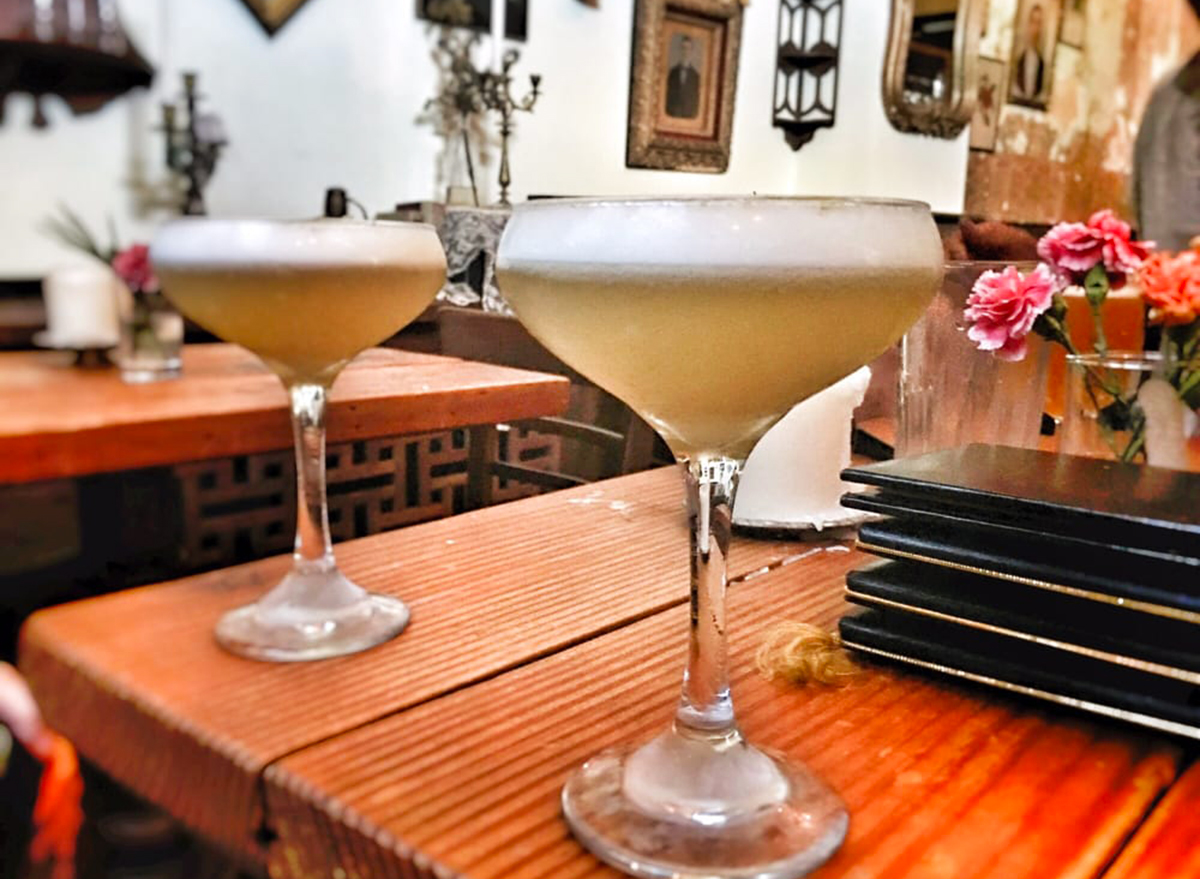 This hidden bar sets a flirtatious mood the moment you step in. With a quiet, sensual atmosphere, the bar is "extremely romantic for a date." They specialize in time-honored cocktails, with their version of a penicillin being top-notch.
MASSACHUSETTS: Backbar in Somerville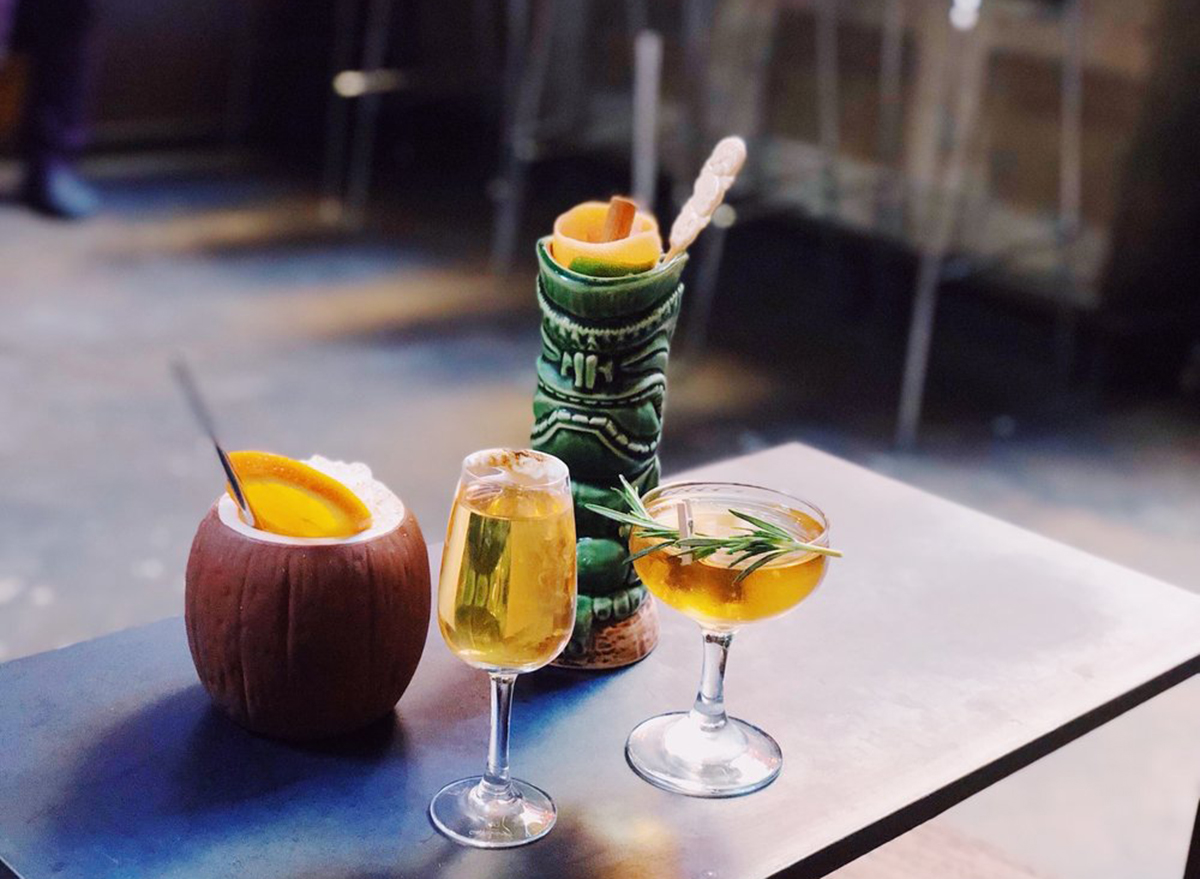 When you want to take that special someone to a trendy bar that locals and visitors love, you have to try Backbar. With an energetic vibe that will help liven the mood and keep you close to your partner, this is your best bet. Try the BFG, a cocktail combining matcha, coconut, rum, and chartreuse.
MICHIGAN: The Last Word in Ann Arbor
With a dimly lit interior and an in-the-know-vibe made from finding this secluded bar, you will definitely sow the seeds of arousal the moment you step through the doors. Their signature cocktails, like the Positivitea, made with Rittenhouse rye, Cynar, brown sugar, and oolong tea sprayed into the drink by the server, should not be passed over.
MINNESOTA: Marvel Bar in Minneapolis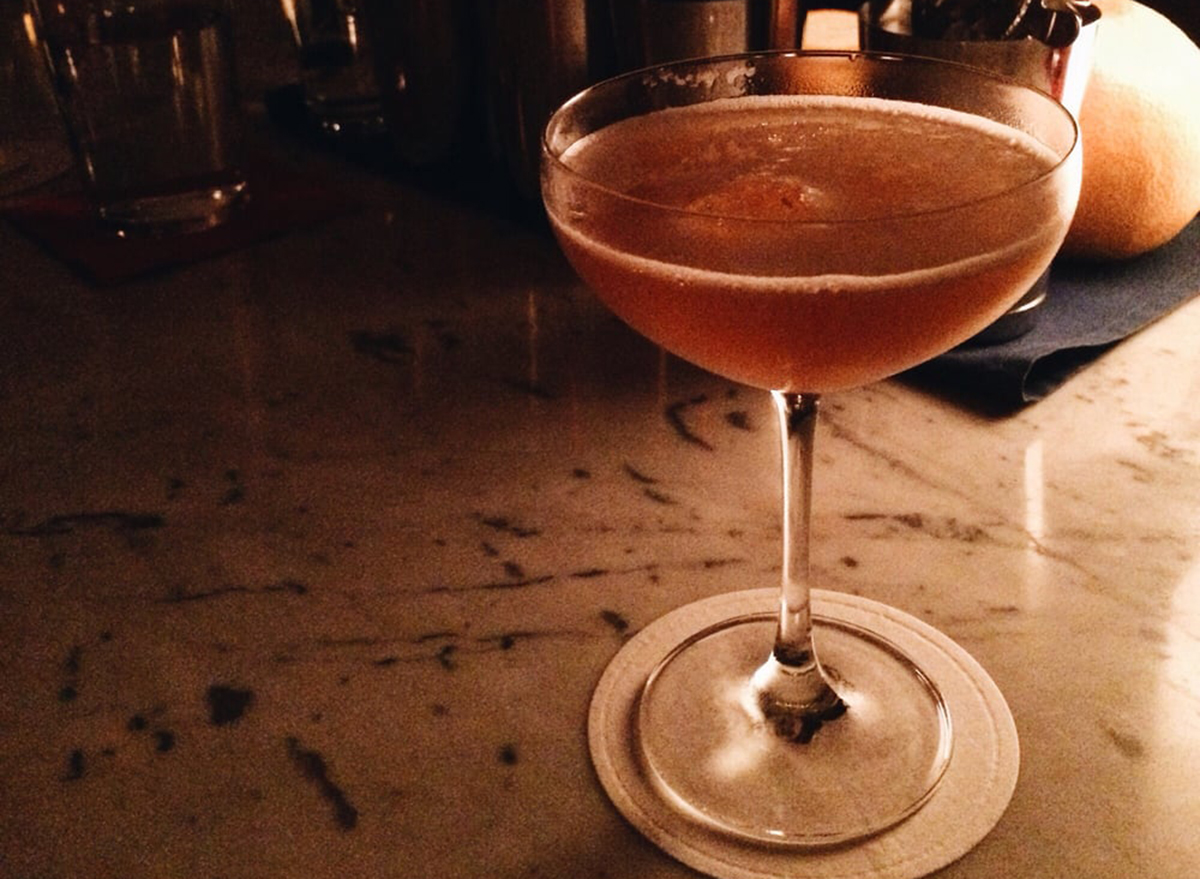 This speakeasy will leave your date speechless with its timeless elegance and hushed atmosphere. Classic cocktails are always a great choice, but if you are feeling a bit more adventurous or want to show off, try the Bee's Knees, a mix of honey, lemon, and Gordon's gin.
MISSISSIPPI: The Apothecary at Brent's Drugs in Jackson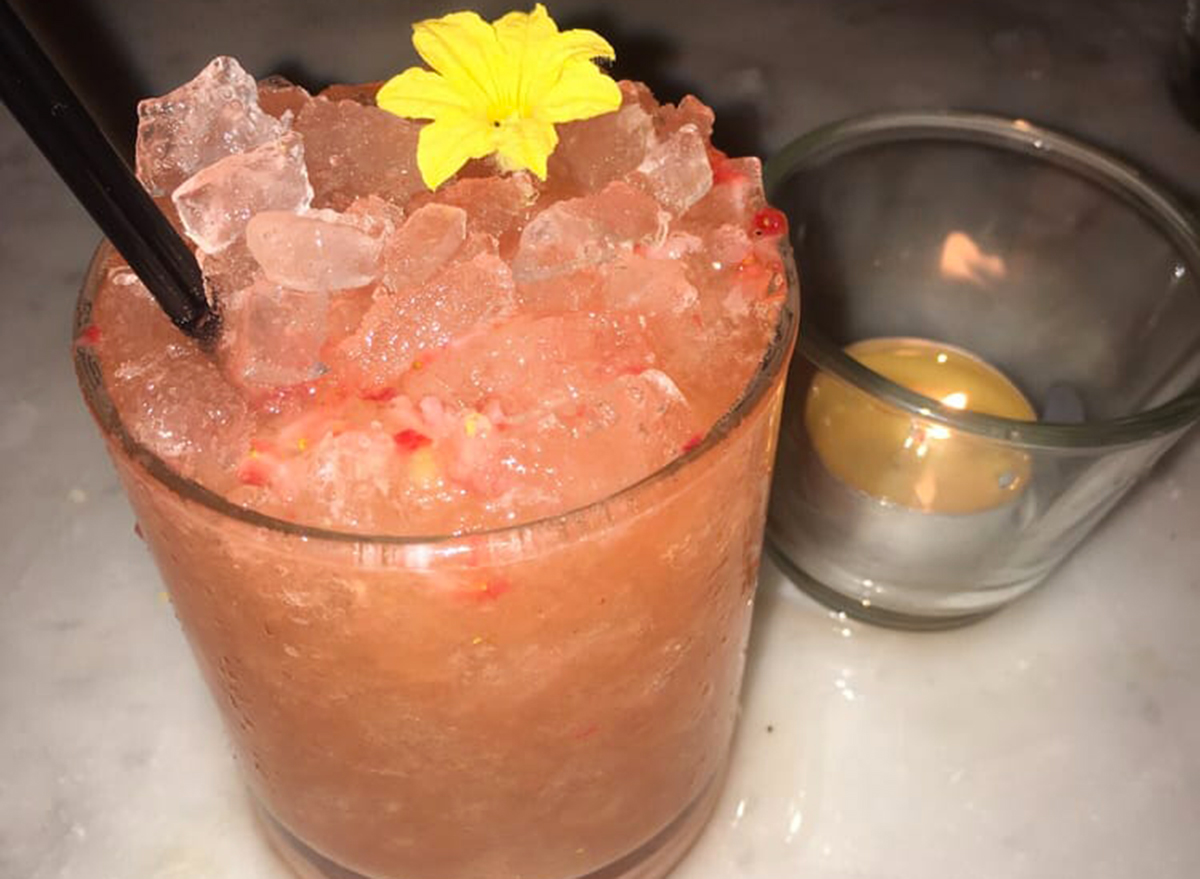 You can find this tucked-away speakeasy behind Brent's drugstore. The moment you step in, the bar exudes sexiness and mystery. With a feeling akin to being transported back in time, the muted, sensuous atmosphere will keep you coming back for more. The Old Fashioned and Moscow Mule are must-tries.
MISSOURI: Percheron Rooftop Bars in Kansas City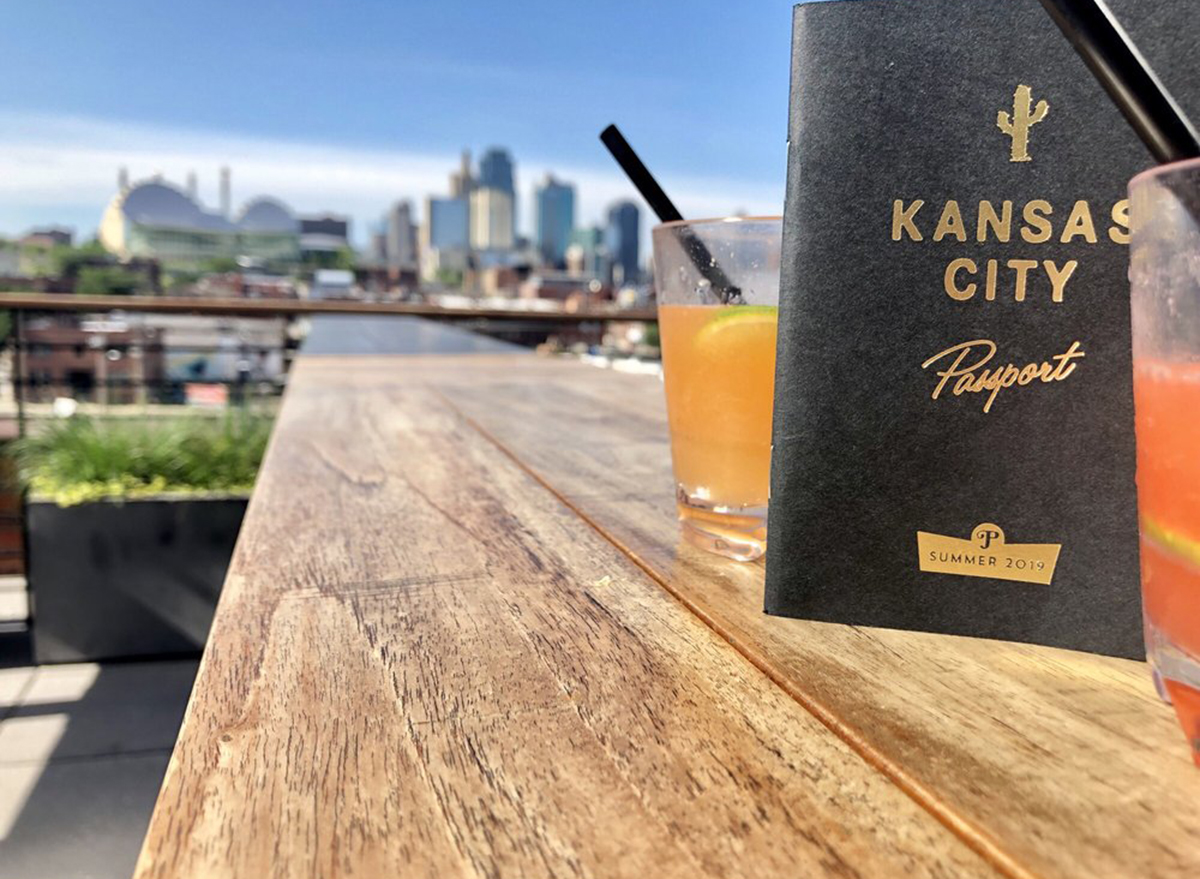 On top of the Crossroads Hotel lies this scenic bar overlooking the Kansas City skyline. Whether you meet here in the afternoon or spend the evening to watch the sunset with a special someone, you won't leave disappointed. When the weather is hot, nothing beats this bar's frozen daiquiris and piña coladas.
MONTANA: Doc Harpers Tavern in Billings
When you want to impress your partner with a nice cocktail lounge, Doc Harper's Tavern provides that much sought after vibe. With a modern atmosphere, the darkened interior will be a great place to make your moves. Martinis are the standout drinks here. Try the Rob Roy, a classic Manhattan made with scotch.
NEBRASKA: Inkwell in Omaha
Sexy doesn't always entail dark and brooding, and the Inwell's cozy atmosphere will make you a believer. Snuggle up and get comfy next to your date with their Gingerbread Manhattan. The drink is perfect for the cold weather and will help lead to more cuddling after.
NEVADA: Oak and Ivy in Las Vegas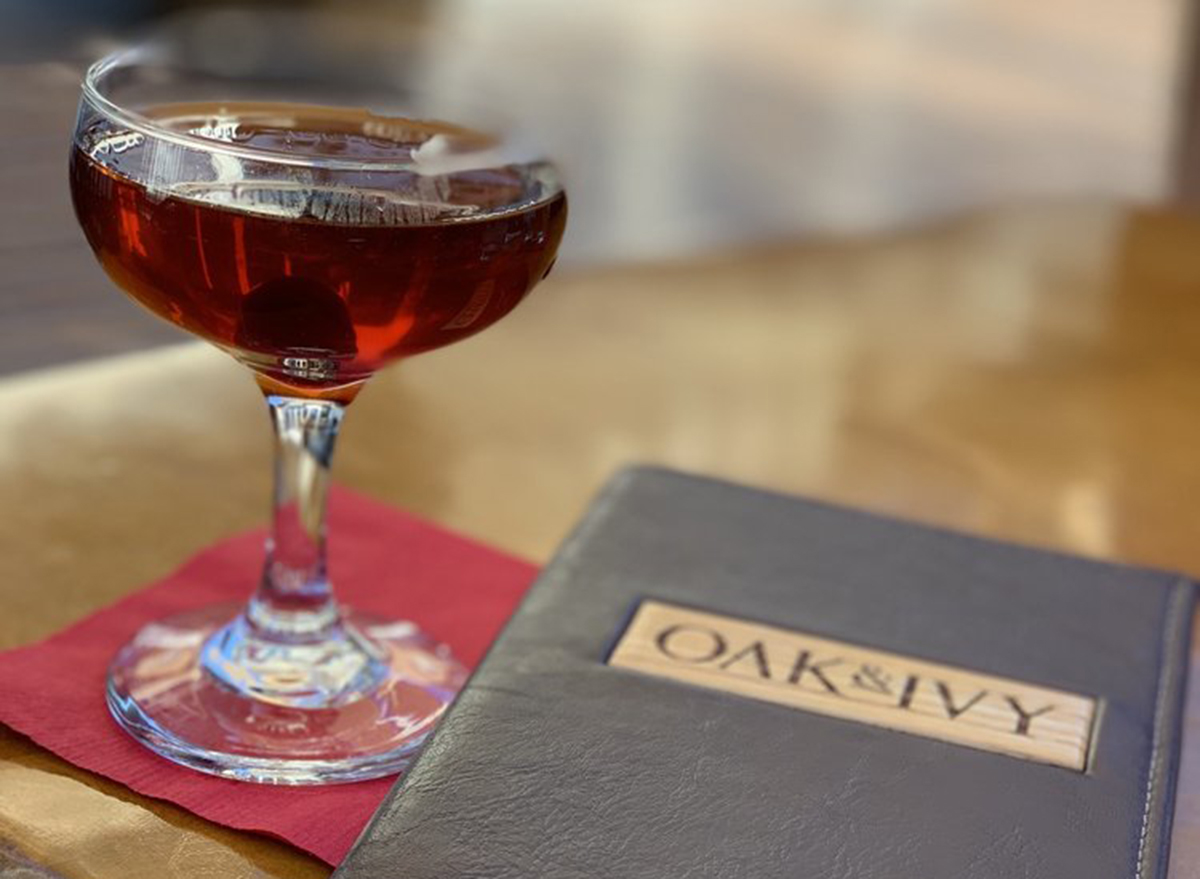 If you are aching to spend time with that special someone in a cocktail lounge with a quiet, titillating atmosphere, Oak and Ivy is second to none. With a cozy outdoor area and a menu that features a wide selection of whiskeys and specialty cocktails, you can't go wrong with a visit here. Try their Kentucky Mule, a twist on the Moscow Mule that replaces vodka with a signature whiskey.
NEW HAMPSHIRE: 815 in Manchester
Exclusiveness in a bar is sure to set a sexy mood for the evening, and this modern-day speakeasy provides just that. Find the daily password on their social media pages to enter through the main door and inside, you will find the drink you have been searching for—the Doctor's Orders features a mix of apple brandy, chartreuse, and gin.
NEW JERSEY: All Points West in Newark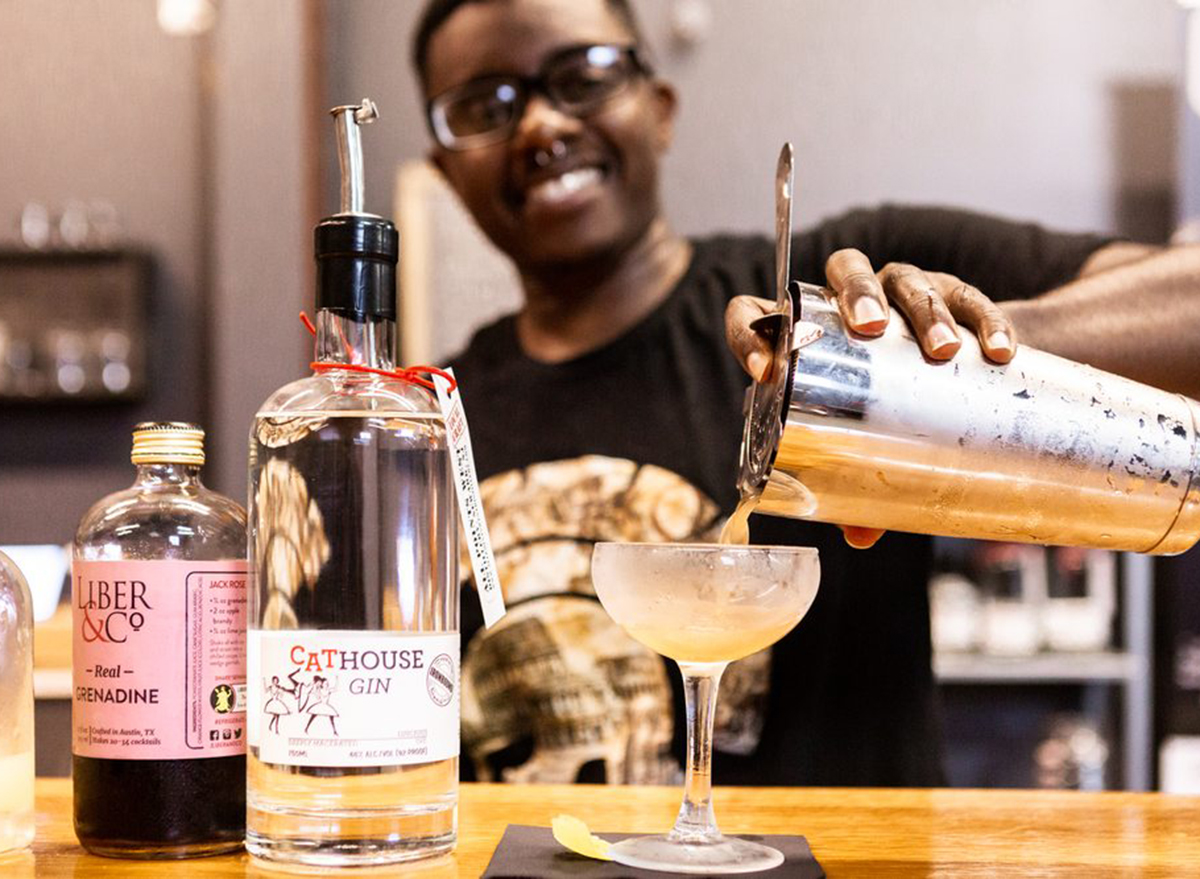 Named after the Jersey Central railroad that connected the ports west of the Hudson to the rest of continental North America, this scenic bar is the perfect place to take your date on a night out to spice up the evening. Featuring a wide list of gins, vodkas and whiskeys, any cocktail featuring these distinctive spirits will leave you floored. Try a spiced tom collins made with gin, lemon juice, cardamom, ginger, simple syrup, and sparkling water.
NEW MEXICO: Left Turn Distillery in Albuquerque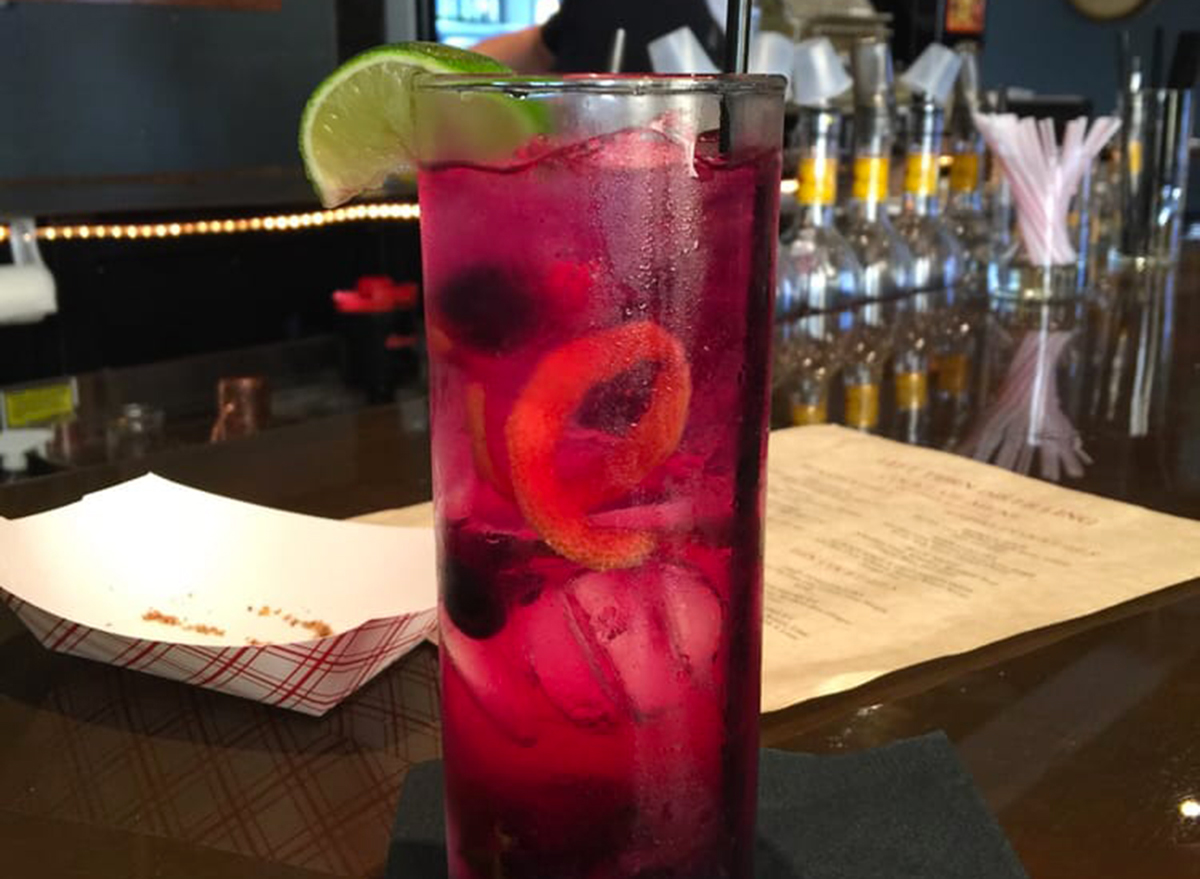 When you find yourself in New Mexico, no bar is sure to spice up the evening like Left Turn Distillery, With a hip vibe, and a wide selection of local Vodka, Old Tom Gin, Whiskey and Rum, you will be floored by the selection. They produce their own blue corn whiskey, which is perfect in their take on a Manhattan.
NEW YORK: Death & Co. in New York City
This dark and mysterious prohibition-themed speakeasy casts you off to a whole new realm of intimacy as dimmed lights and close seating set the mood. Any cocktail will leave you impressed, but if you want to help build a sultry atmosphere, try the Skeleton Key, a mix of PM Spirits VS Bas Armagnac, Pikesville Rye, Creme de Mure, Rose, and Absinthe.
NORTH CAROLINA: The Cotton Room in Charlotte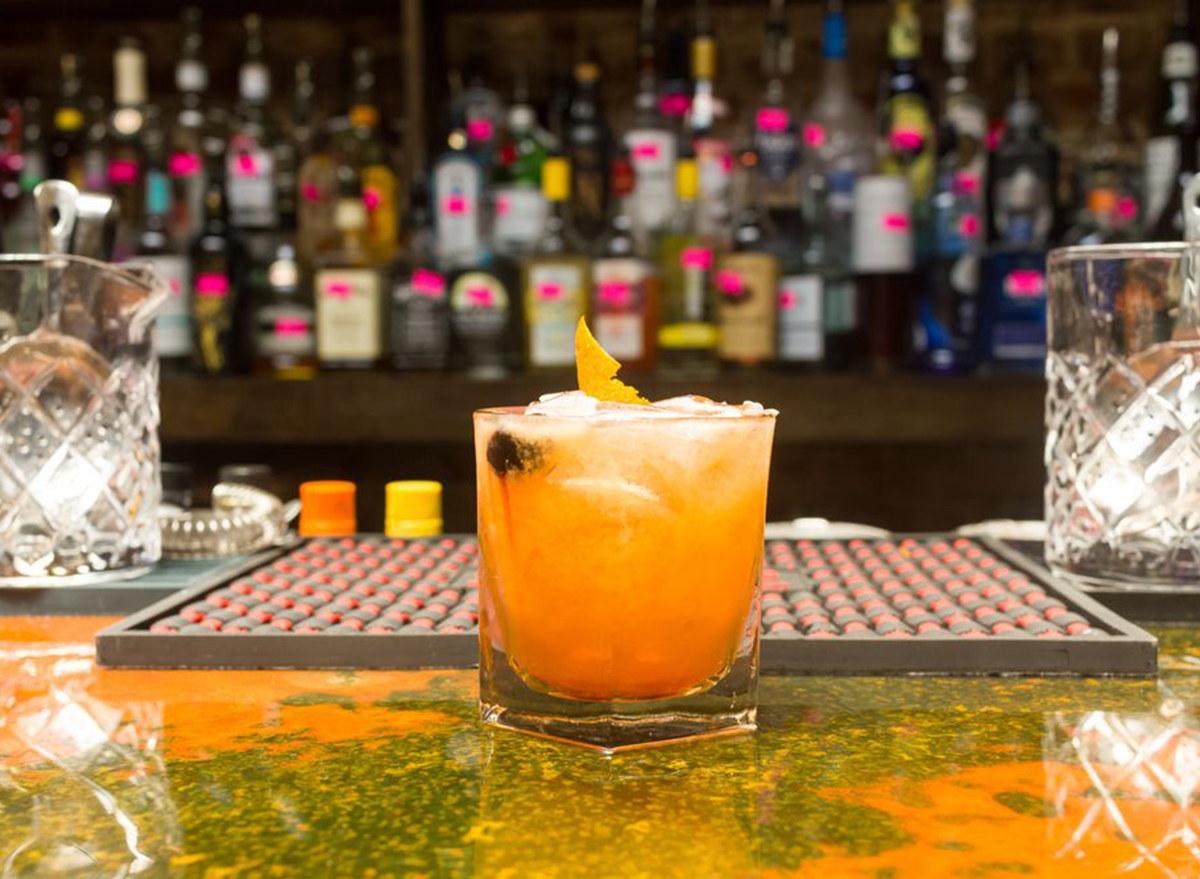 Sometimes striking a cozy atmosphere can be the sexiest, most intimate setting. The striking building featuring a wood and exposed brick exterior features beautiful stained glass windows that leave you feeling like you were pulled into a scene from a novel. Settle in with their Campfire Old Fashioned, which puts a twist on the classic old fashioned by being served in a smoke-filled glass and topped with a roasted marshmallow.6254a4d1642c605c54bf1cab17d50f1e
NORTH DAKOTA: Sky Prairie in Fargo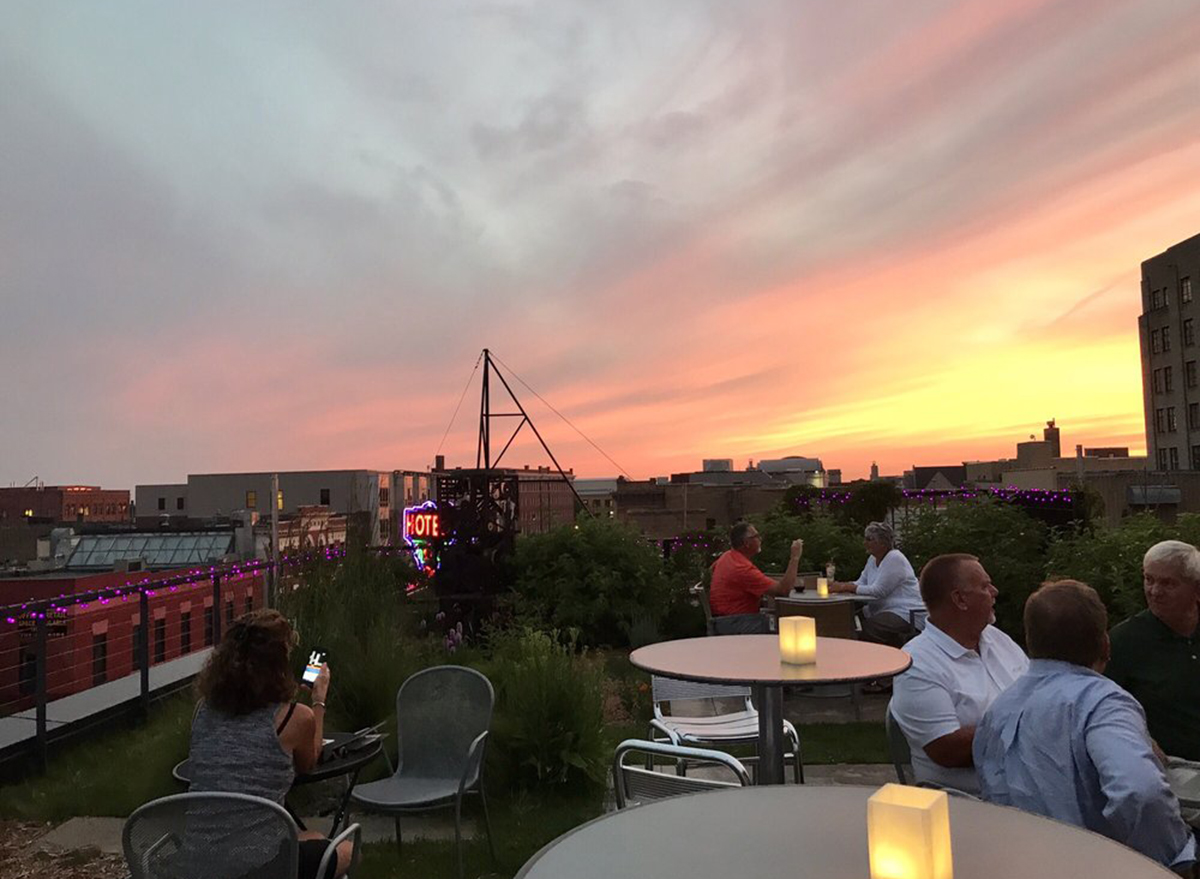 This Rooftop bar of the Donaldson Hotel is one of the most romantic views in North Dakota and will be sure to woo anyone who visits. With an impeccable view of the city skyline, the only thing that could make a night at this bar better is their signature Moscow mule.
OHIO: Two Truths in Columbus
This little bar with a big atmosphere makes the perfect Negronis, has a live piano player to set the mood, and makes you want to snuggle up next to whoever you came with. This is a great stop in Columbus if you want to spice up your night.
OKLAHOMA: Black Walnut in Oklahoma City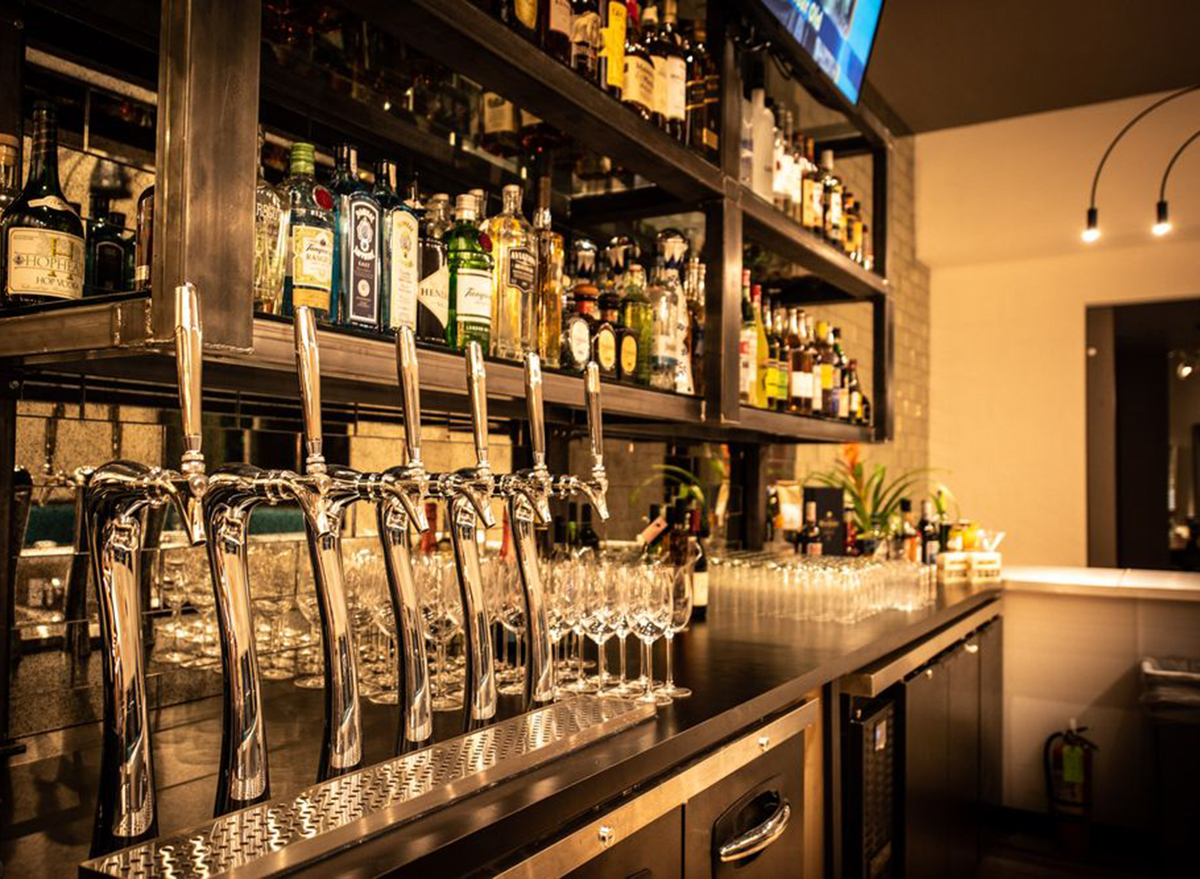 When you crave a signature cocktail in a steamy atmosphere, the Black Walnut has you covered. A must-try is the Shatter, a Macadamia Nut infused rye whiskey with coffee Liqueur and tobacco bitters placed under a glass dome and then infused with smoke.
OREGON: Teardrop Cocktail Lounge in Portland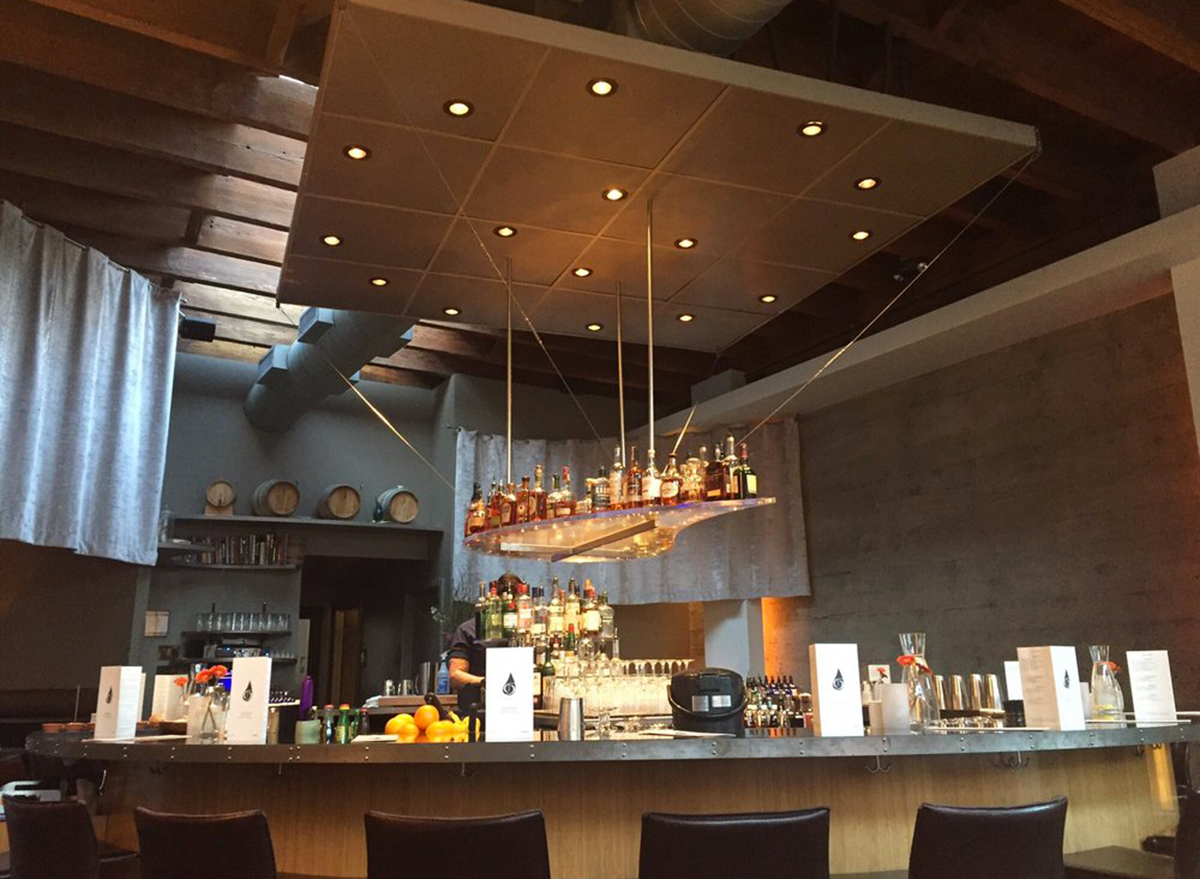 This sexy cocktail lounge is one of Portland's treasures that you have to visit if you are on a date in the area. Even if the weather is cold, their Other Side of Summer cocktail will help lift your mood and keep you ready for romance with its refreshing combination of melon, lemon, mint, and gin.
PENNSYLVANIA: The Franklin Mortgage & Investment Co. in Philadelphia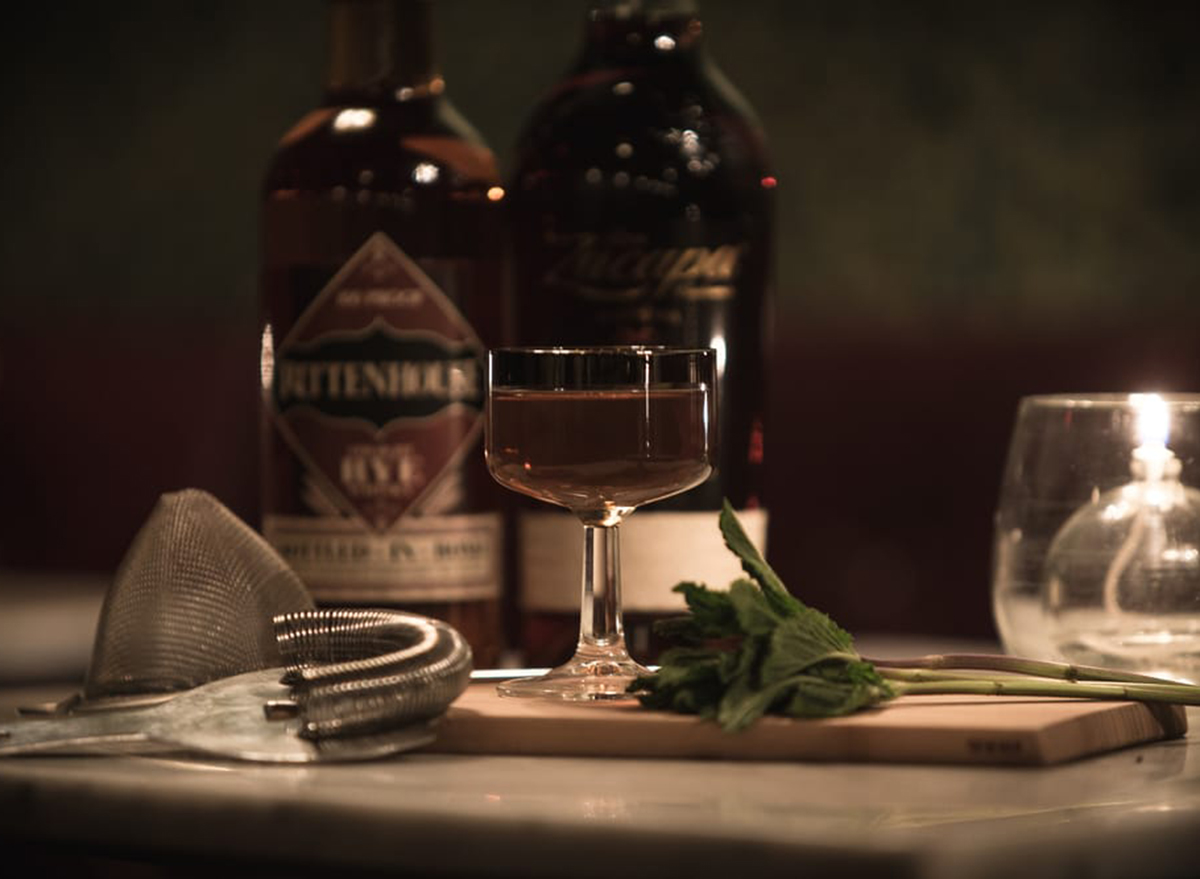 You would never guess Philadelphia's sexiest bar is a speakeasy underneath a financial firm of the same name. This bar's mysterious vibes and vibrant cocktail list will be sure to arouse anyone visiting. They specialize in perfecting classic cocktails, so try an Old Fashioned or Manhattan to get into the sexy mood.
RHODE ISLAND: The Eddy in Providence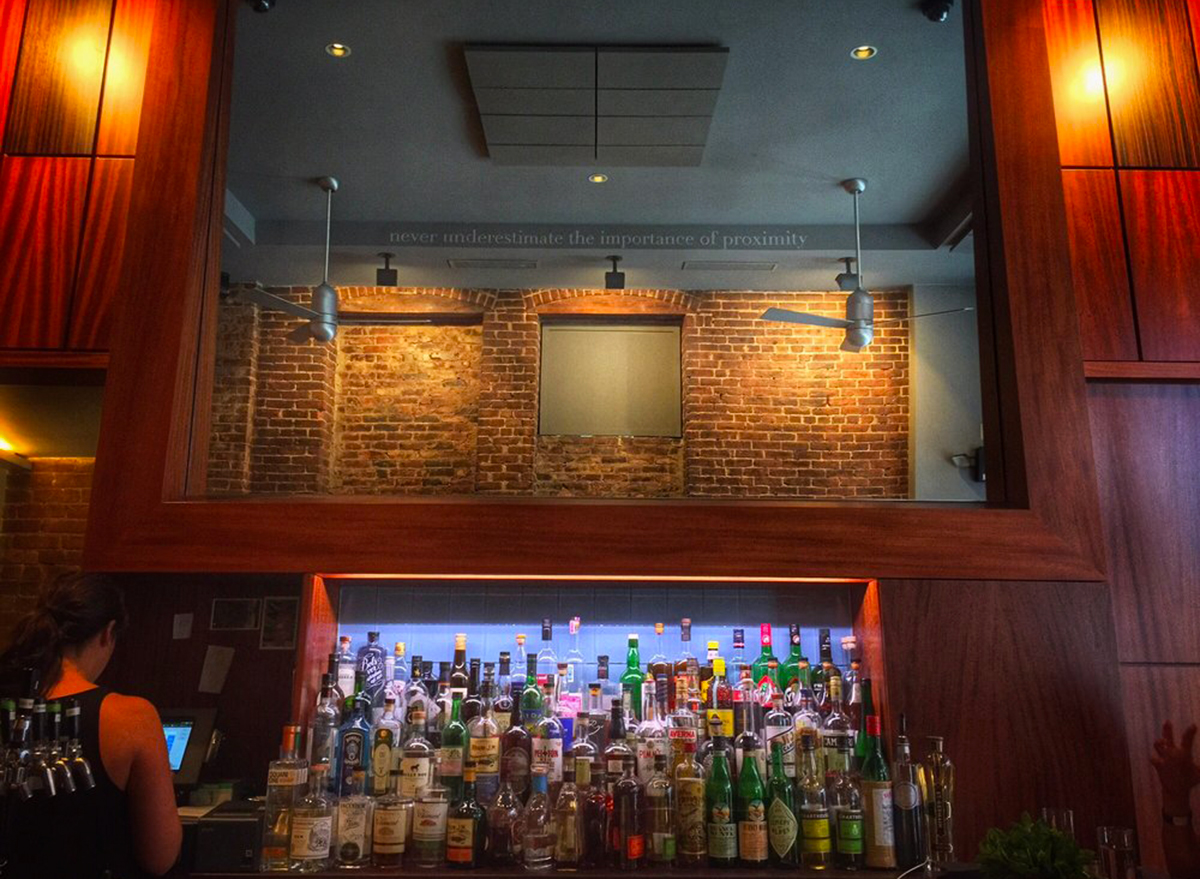 This hip bar packs in a big punch of personality and draws in anyone looking for an intimate atmosphere to enjoy signature cocktails with their dates. Their Flor de Jamaica is one of their best, with bergamot vodka, rosewater, and hibiscus tea.
SOUTH CAROLINA: Doar Bros in Charleston
Charleston has a wide swathe of bars to ignite the senses, but if you need a romantic cocktail lounge to take your date, Doar Bros provides the dark ambiance and high-quality cocktails you are looking for. Their P.S.L. Milk Punch, a blend of rums, brandy, pumpkin, vanilla, ginger, and baking spices, is sure to spice up the night.
SOUTH DAKOTA: Carpenter Bar in Sioux Falls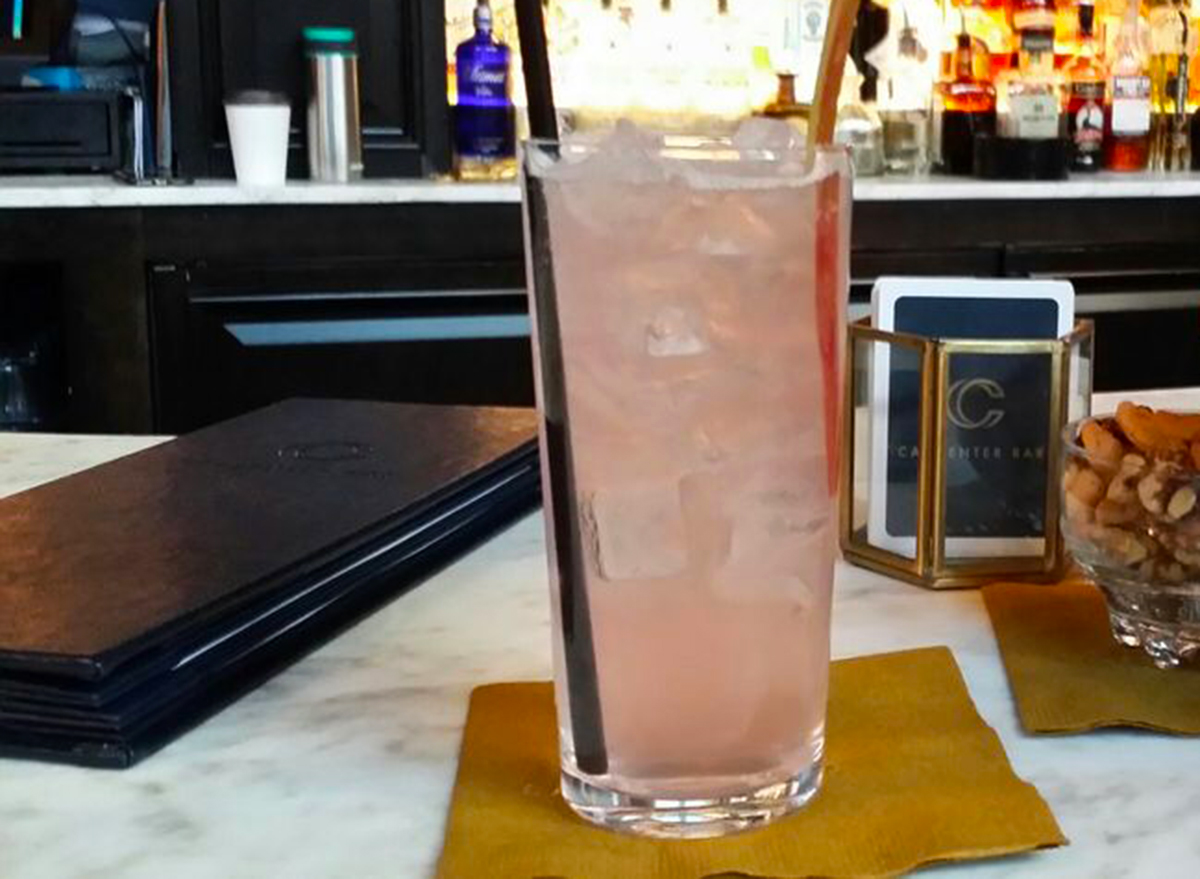 Known for their "great ambiance, great service, and impeccable drinks," this upscale cocktail bar featuring classic cocktails lands itself the title of sexiest bar in South Dakota. If you want to show off and impress your date by ordering a well-made negroni or gimlet, this is the place.
TENNESSEE: Bar Sovereign in Nashville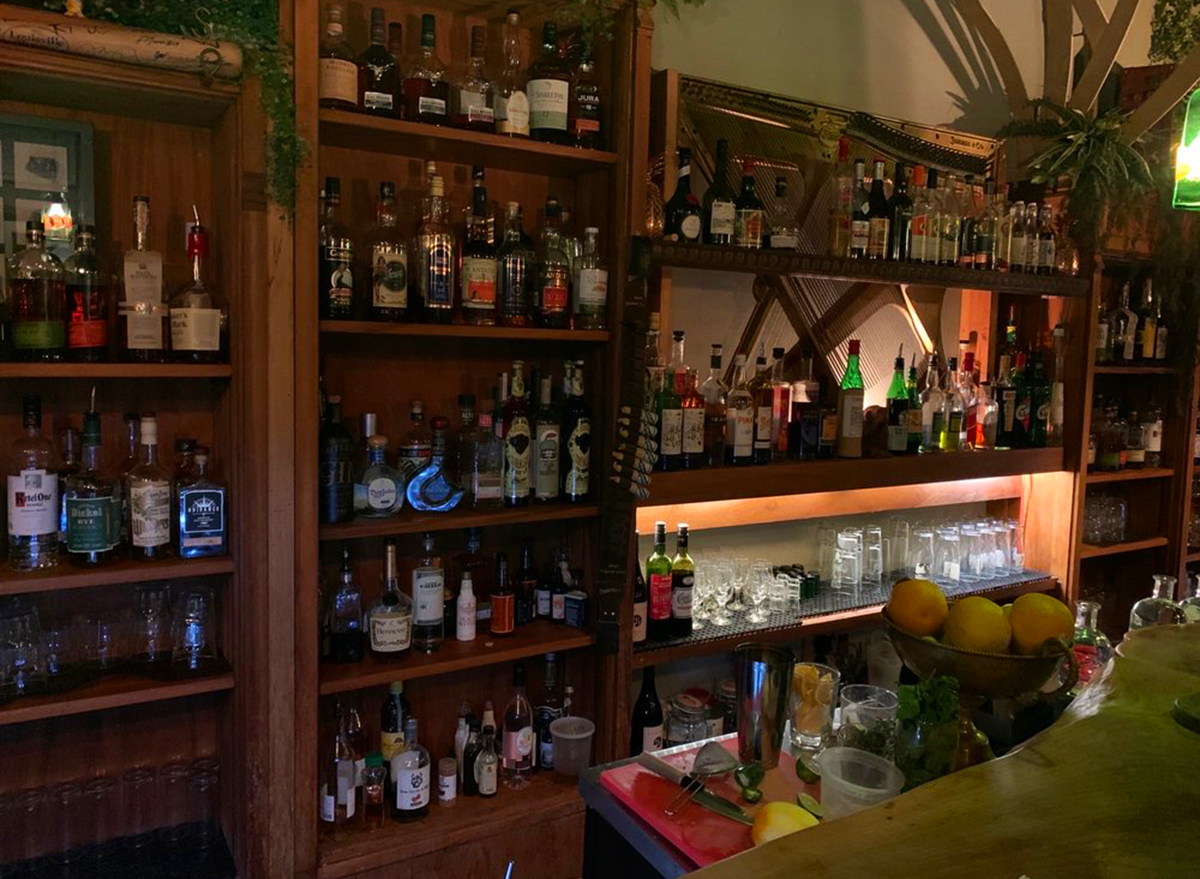 Bar Sovereign features an inviting interior made of an assortment of furniture and enough seating to make sure you can keep close to your date. With some of the best mixologists in Nashville, this bar can make you a believer with their version of an old fashioned using a rye whiskey or by mixing up a penicillin.
TEXAS: The Roosevelt Room in Austin
If you have booked a reservation, then The Roosevelt Room's sensuous and dark ambiance will be sure to please. This live music venue features a wide selection of drinks when a band isn't in town and features a menu arranged by era. Their take on a Zombie shouldn't be missed.
UTAH: White Horse in Salt Lake City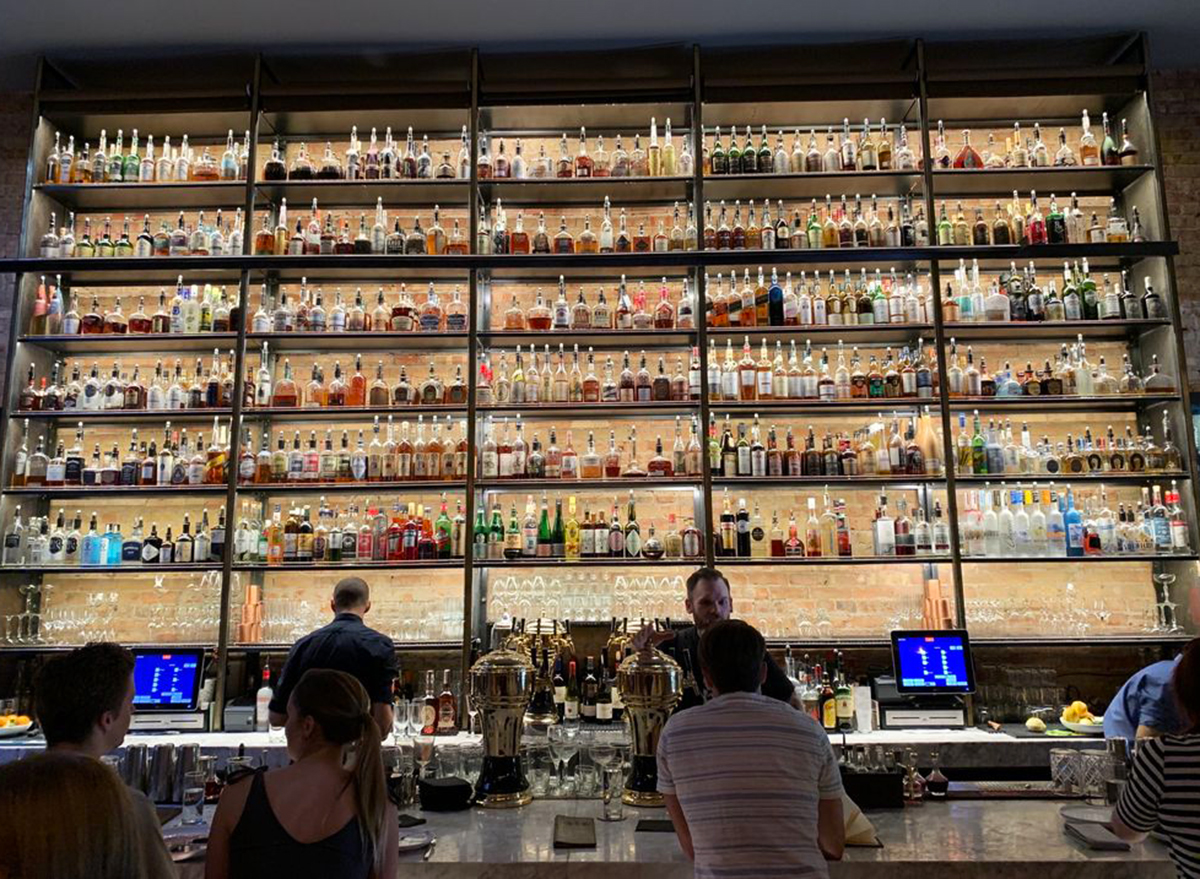 This "gorgeous and mid-century modern" bar with a speakeasy vibe lands itself as the sexiest bar in the state of Utah. Their take on an old fashioned made with house bitters will not only leave you stunned but will impress your date with your knowledge of cocktails.
VERMONT: Stonecutter Spirits Highball Social in Burlington
Burlington takes the crown for having the sexiest bar in the state of Vermont with the inclusion of Stonecutter Spirits Highball Social. This hip bar is a place to show off to your date and order one of their signature cocktails, or try their wide selection of gin and tonics, ranging from pineapple and rosemary infusions to combinations with grapefruit juice.
VIRGINIA: Beachside Social in Virginia Beach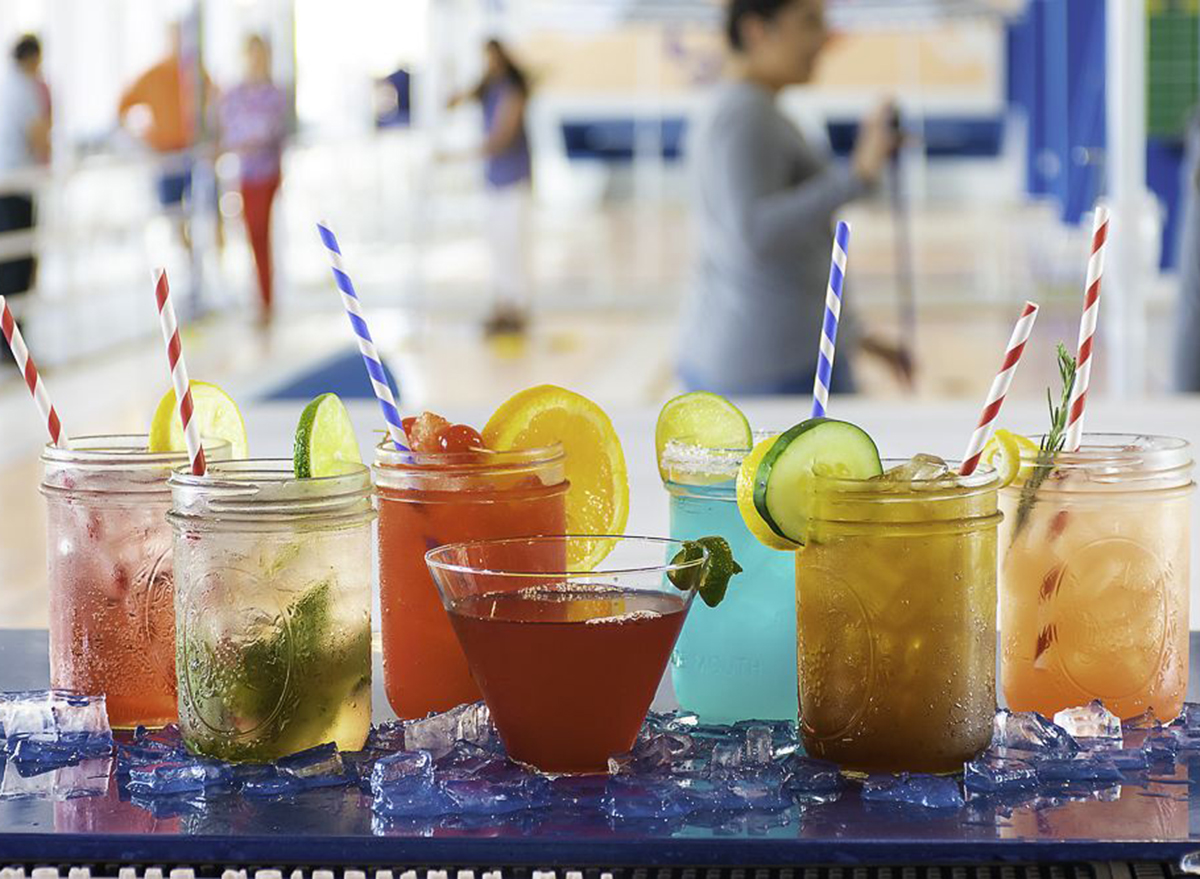 Having fun with a date has been proven to send sparks flying, and Virginia Beach's Beachside Social will keep you having fun while connecting with that special someone. The bar features shuffleboard, bocce ball, board games, and a stunning ocean view to watch the sunset on. Cap the night off right with their beachside Mojito.
WASHINGTON: Little Tin Goods and Apothecary in Seattle
This bar takes its inspiration in equal parts from Mediterranean culture and has a touch of tiki bar aesthetic. With a small courtyard in the back, This quirky bar is sure to help you connect with your date and have fun. With a full bar featuring signature drinks, there is a lot to choose from, but if you want something special, try their take on the Birds and the Bees.
WEST VIRGINIA: The Block in Charleston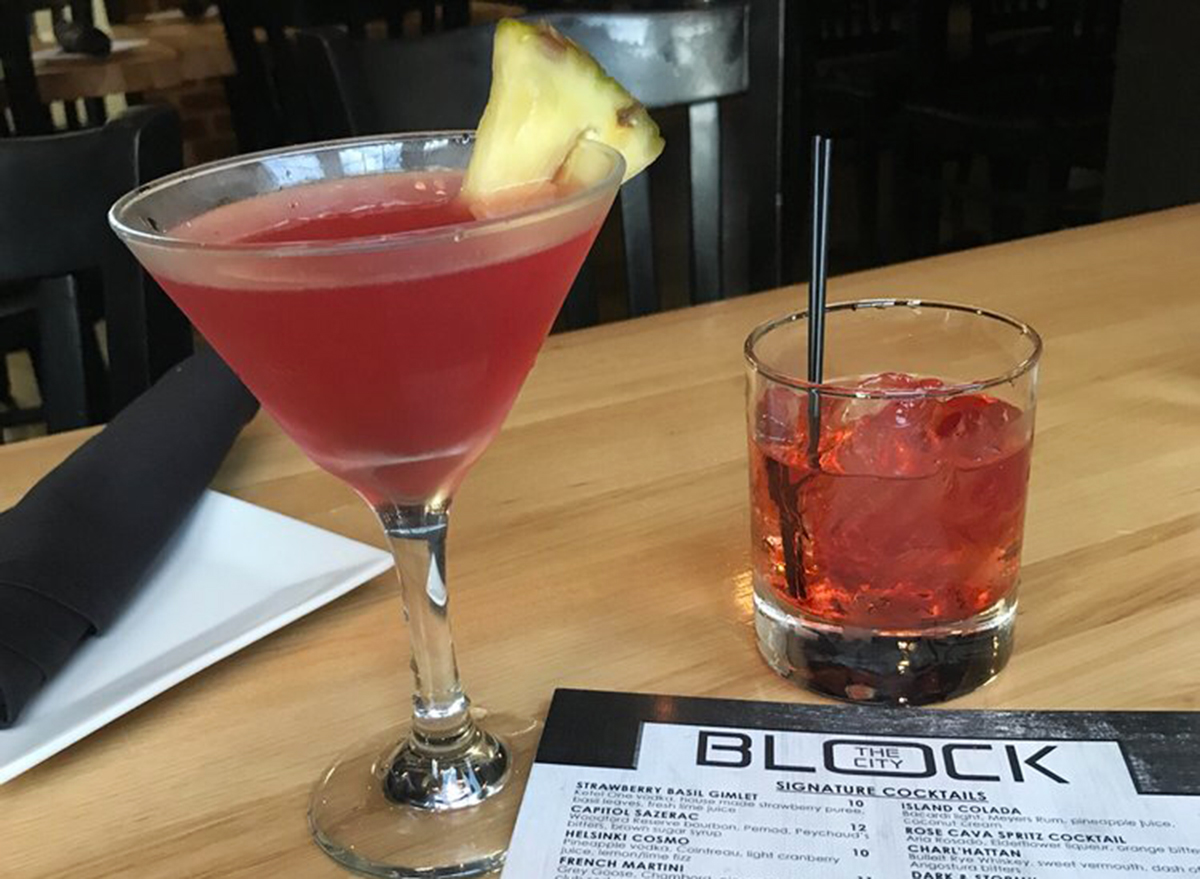 When you find yourself in Charleston looking for an inviting cocktail bar, The Block's upscale atmosphere and sophisticated drink list will be sure to wow anyone you come with. Their Bloody Marys and mimosas are sure to set the scene for an evening of romance.
WISCONSIN: Nicole's Third Ward Social in Milwaukee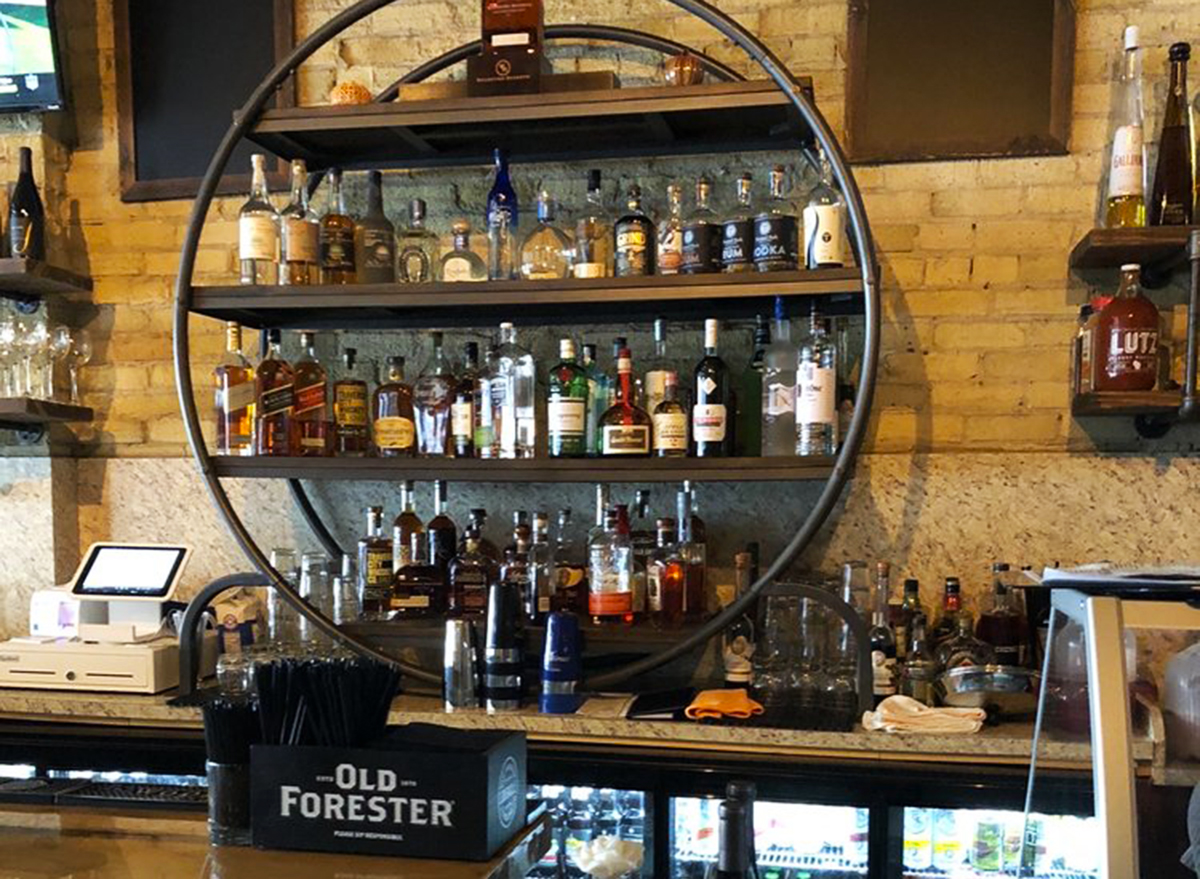 Milwaukee has the perfect bar if you need to woo that special someone. This former chocolate shop has transformed into a lounge that serves up a variety of dessert cocktails. You can even pair them with homemade chocolate treats, making this a luscious after-dinner destination. Try The 143, a pairing of Bacardi Vanilla Rum, Amaretto, Baileys, Dark Crème de Cacao, and chocolate syrup.
WYOMING: Chronicles Distilling in Cheyenne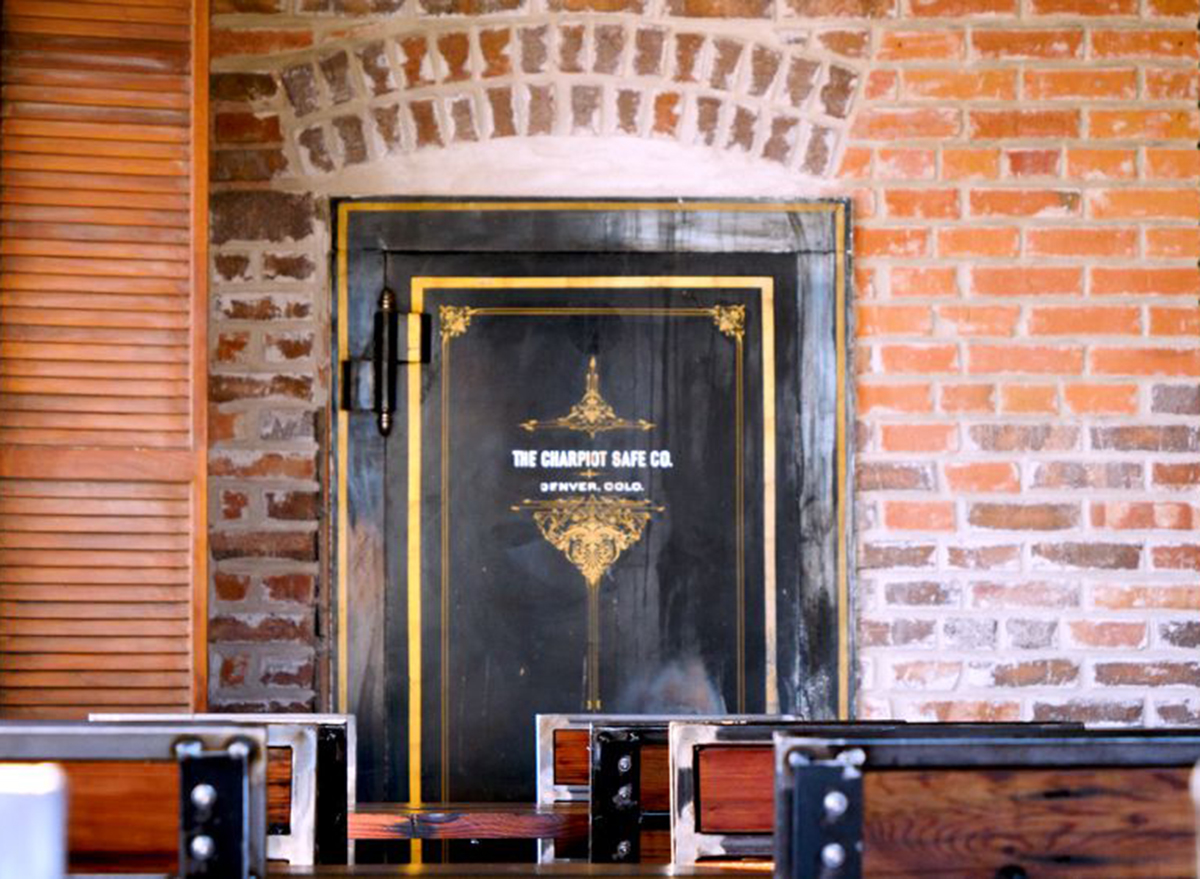 Cheyenne's own Chronicles Distilling serves up a classy mid-century modern brick atmosphere that is perfect for any date. Their ambiance is only equaled by their exquisite cocktail listings, featuring a signature strawberry rhubarb whiskey and lemon vodka.