11 Best Healthy Plant-Based Snack Ideas
Make your midday break more colorful with the help of these plant-based snacks.
In partnership with Wonderful® Pistachios
Have you noticed you've been snacking a lot more recently? Join the club.
It's too easy to graze in your kitchen throughout the day when you're at home. And if you can find something to pick on that's ready to eat, hey, that's one less thing you have to make! And these days, cooking fatigue is real.
If you're going to be snacking more, you might as well get the most bang for your health buck. Because, while the best snacks may be convenient, not all convenient snacks are good for you—and you don't want what you're munching on now to drag you down later.
Choosing whole food, plant-based snacks can help you nourish your body with health-supporting nutrients and fuel it with the energy you need to tackle your day with confidence. With this in mind, here are some of the best plant-based snack ideas that have wide-ranging benefits for your mind and body.
Pistachios
Do yourself a favor and take a break from work by enjoying a healthy snack. That means actually closing your laptop or walking away from your workspace and grabbing a handful of classic in-shell pistachios from Wonderful Pistachios. The process of cracking open a few shells makes snack time a more mindful practice, and a lot more rewarding than passively munching away while you work.
Hummus & Veggies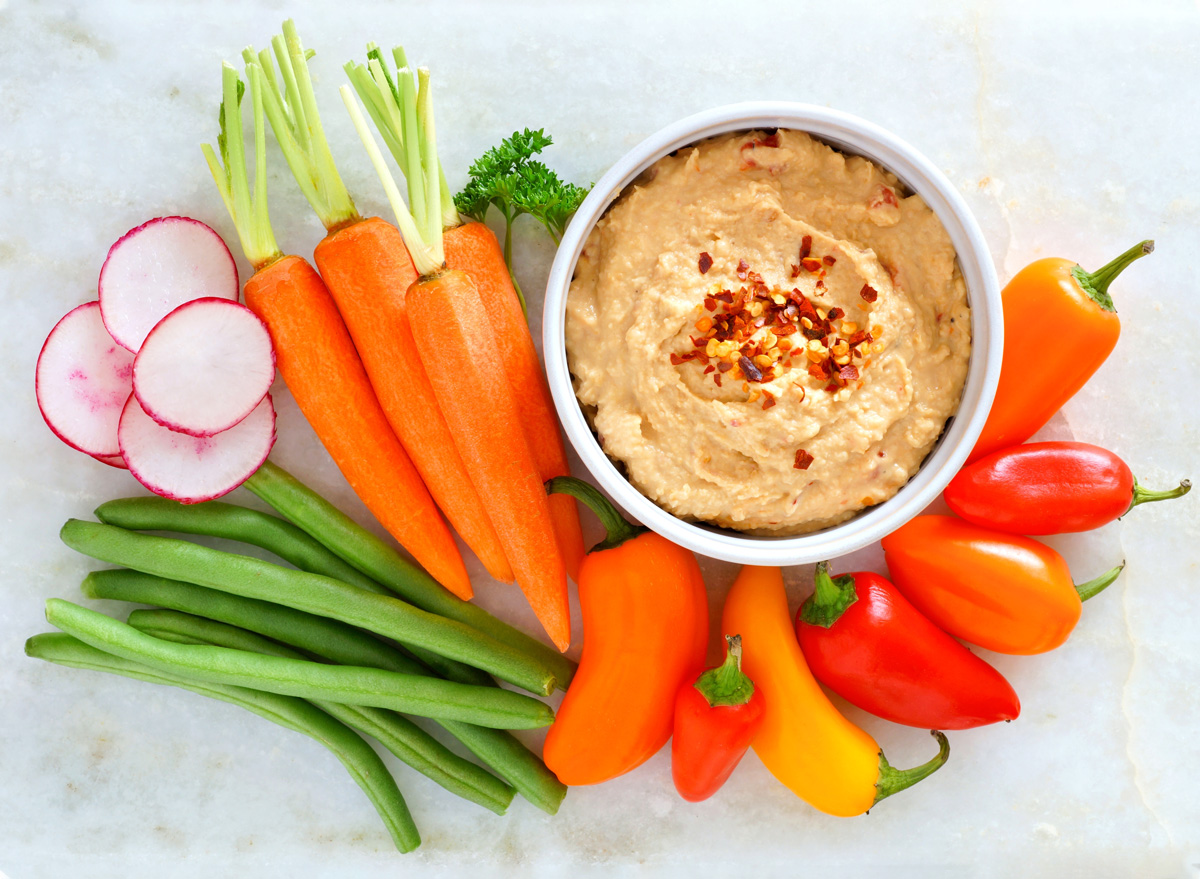 "Eat the rainbow" is a healthy food mantra for a reason: When you eat different colored plant foods, you consume a wide variety of nutrients that support a healthy body. There's no better way to eat the rainbow than by making a plant-based dip the center of your snack time. Hummus pairs perfectly with every veggie, from red peppers to orange carrots, green cucumbers, and pink radishes.
Avocado Toast with Pistachios & Tomatoes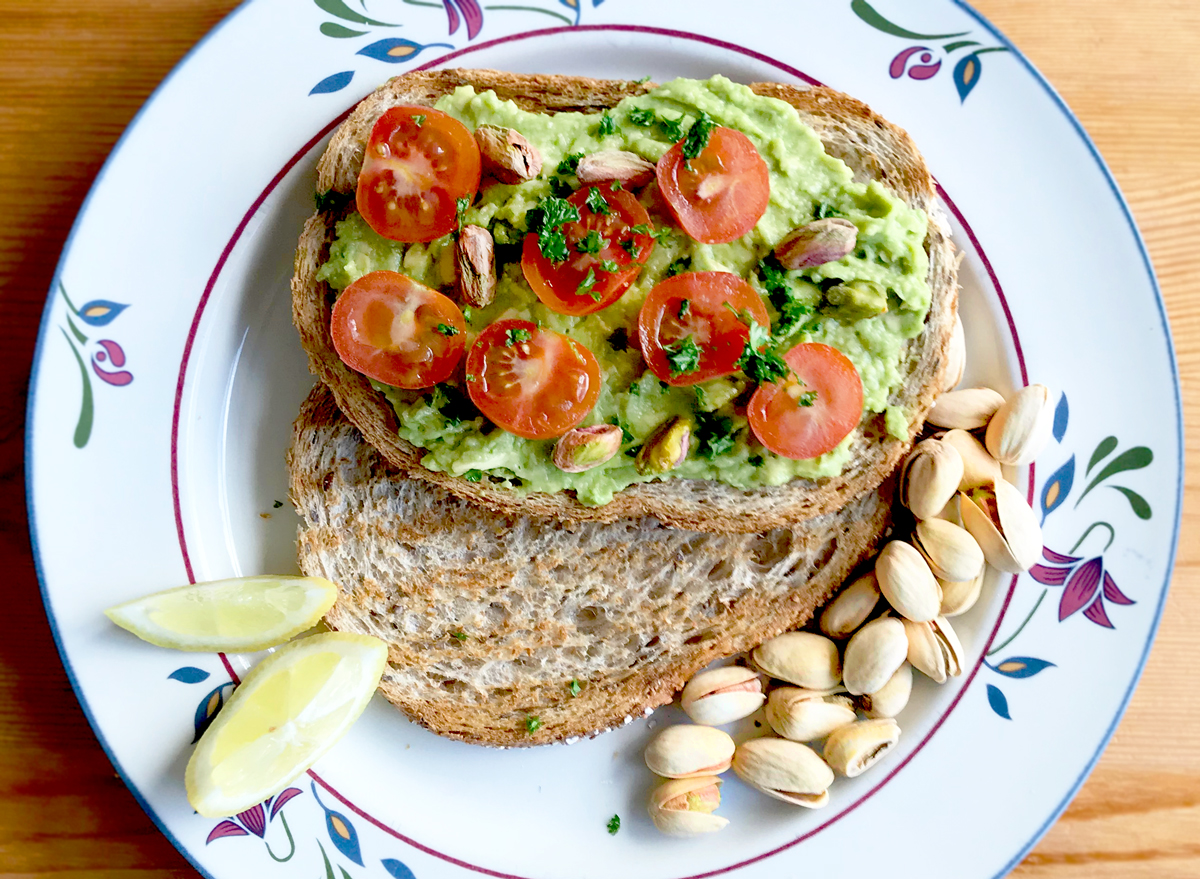 Ever feel like your typical midday snack leaves you feeling so unsatisfied that you end up grabbing more snacks until you feel like you overdid it? Oftentimes, unfulfilling snacks are missing key satiating nutrients like unsaturated fats, fiber, and protein. One way to get more of these satiating nutrients into your diet is with avocado toast, as avocados contain both unsaturated fats and fiber. Make sure to grab a loaf of whole grain, seeded bread (to get whole grains into your diet), and top with tomatoes for a bit of sweetness and acidity, as well as pistachios for a crunch and even more unsaturated fats and fiber.
Seasoned Pistachios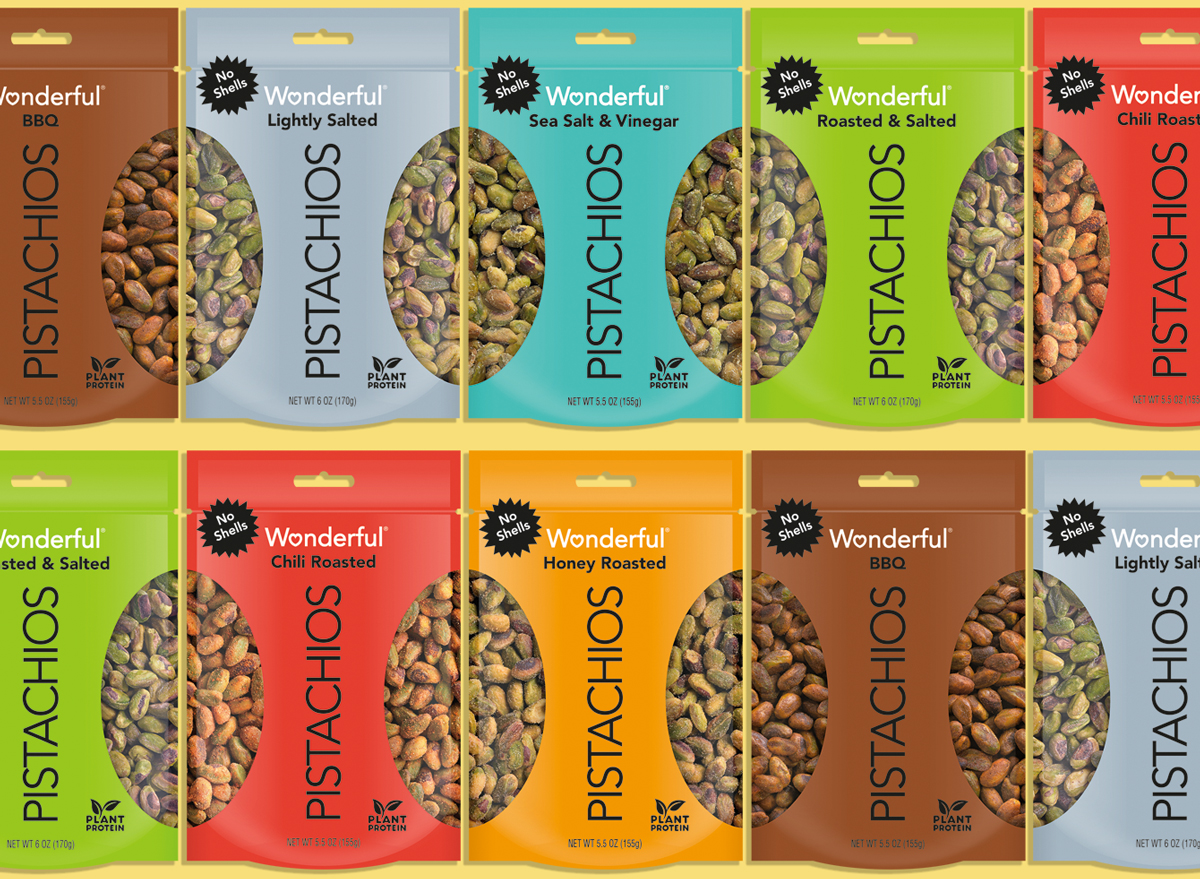 If you're the kind of person who likes snack foods simply as a way to try flavors that surprise and delight your taste buds, get more out of your spiced snacks by opting for seasoned pistachios, which are a good source of plant-based protein. Wonderful Pistachios come in flavors that appeal to sweet and spicy lovers-alike, like bold BBQ and Sea Salt & Vinegar, both of which are a healthy twist to the classic flavors everyone loves.
Roasted Chickpeas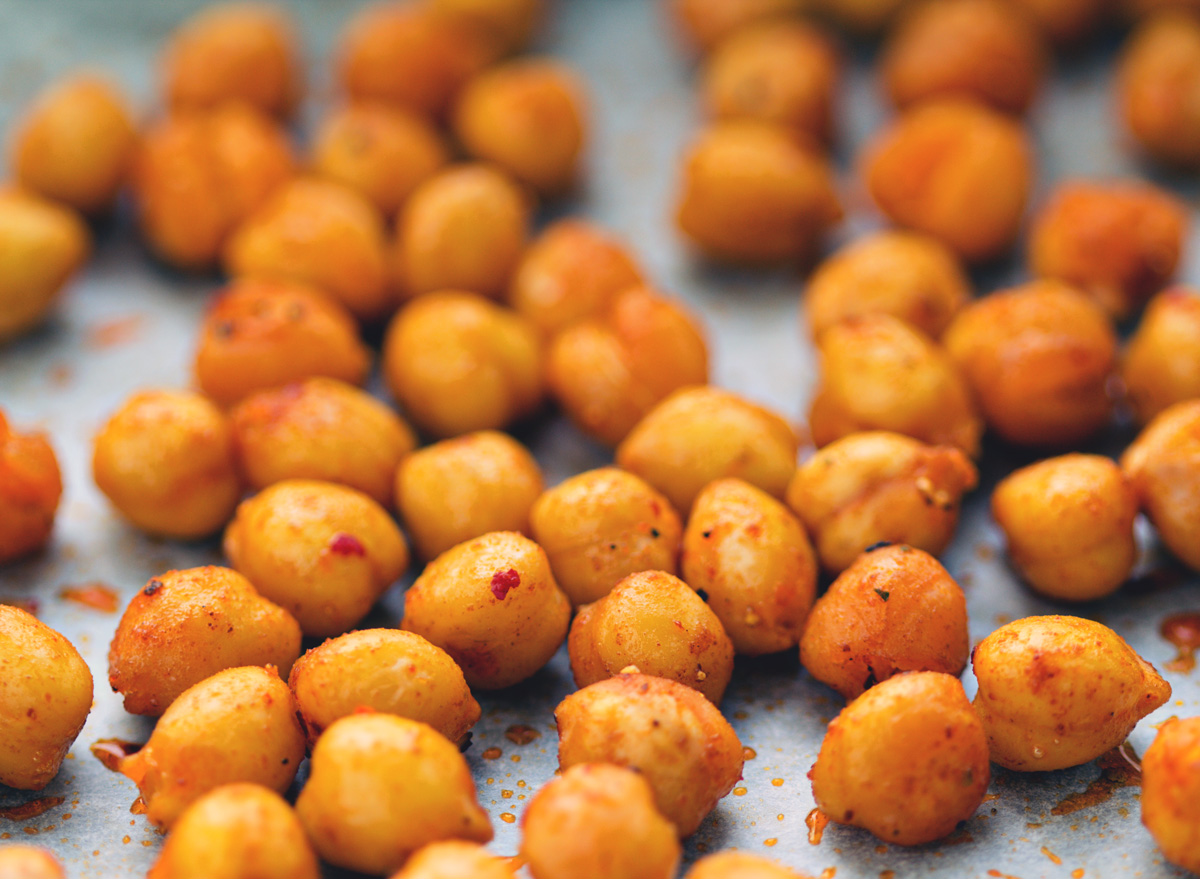 When your snack stash is dwindling, head over to your pantry. That can of chickpeas you've been saving for a rainy day will come in handy. Roasted in the oven, mushy chickpeas transform into a satisfyingly crunchy bite. This simple snack only requires three ingredients: chickpeas, olive oil, and seasoning. Toss 'em together, pop 'em in the oven, and roast until crispy and toasty. You can also repurpose any leftover chickpeas as salad toppers!6254a4d1642c605c54bf1cab17d50f1e
Olives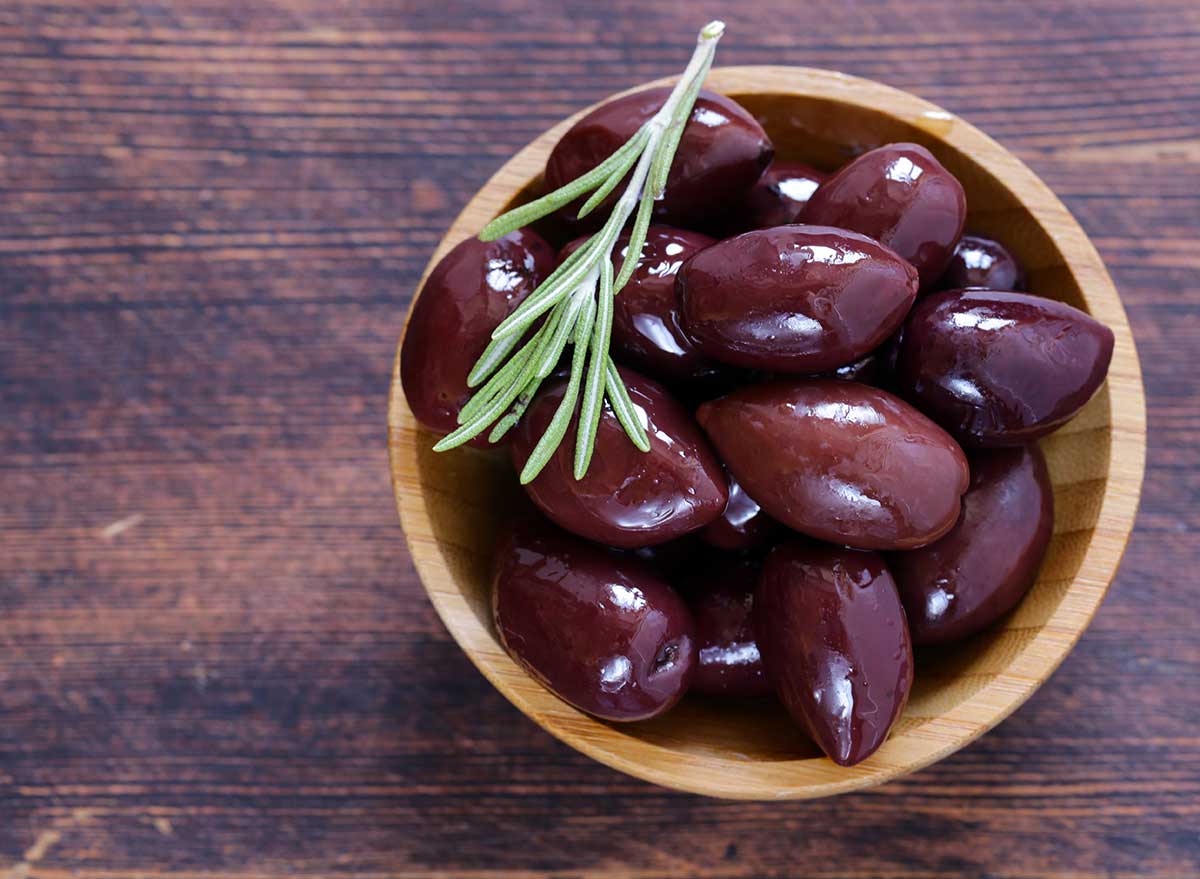 Briney, salty, tangy, fatty, chewy, crunchy… olives somehow hit the mark when it comes to all the flavors and textures you want in a snack. Eat them alone or pair them with crunchy, seeded crackers.
Kale Chips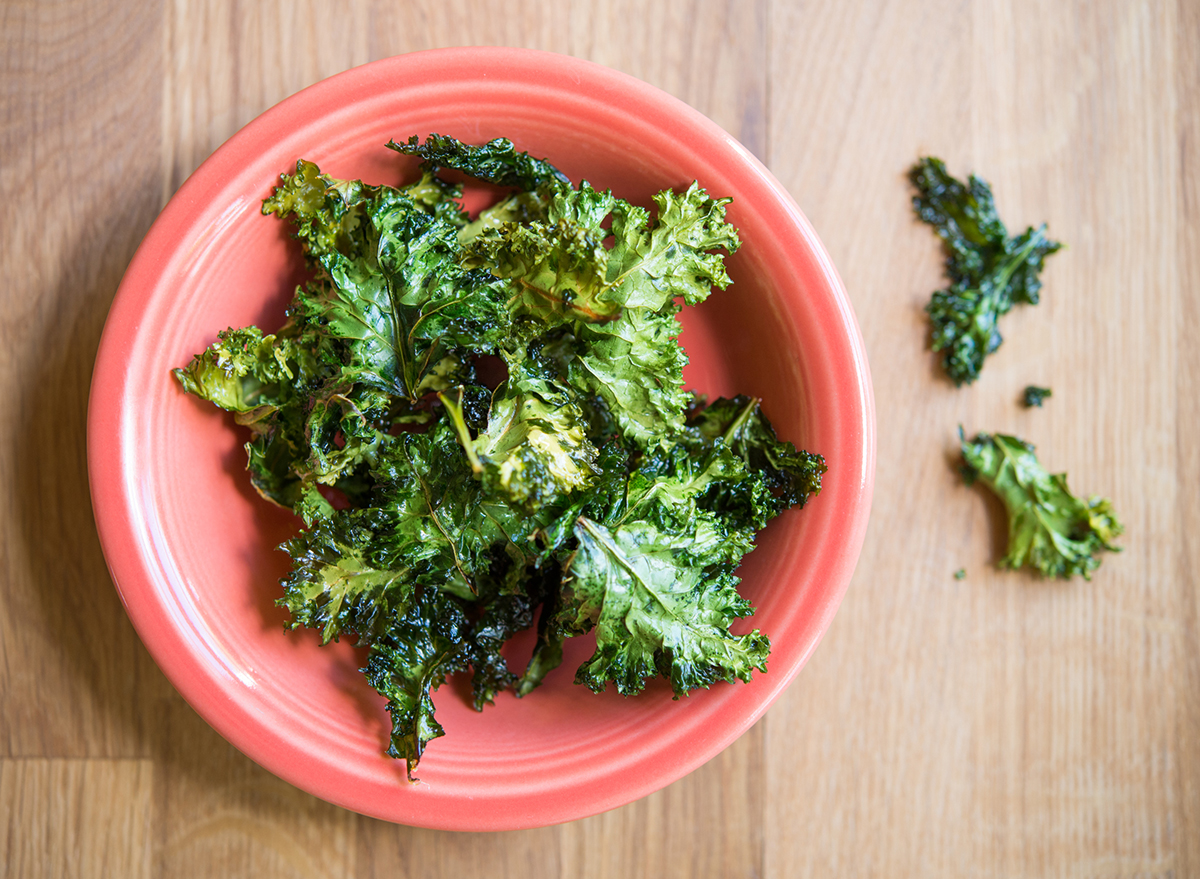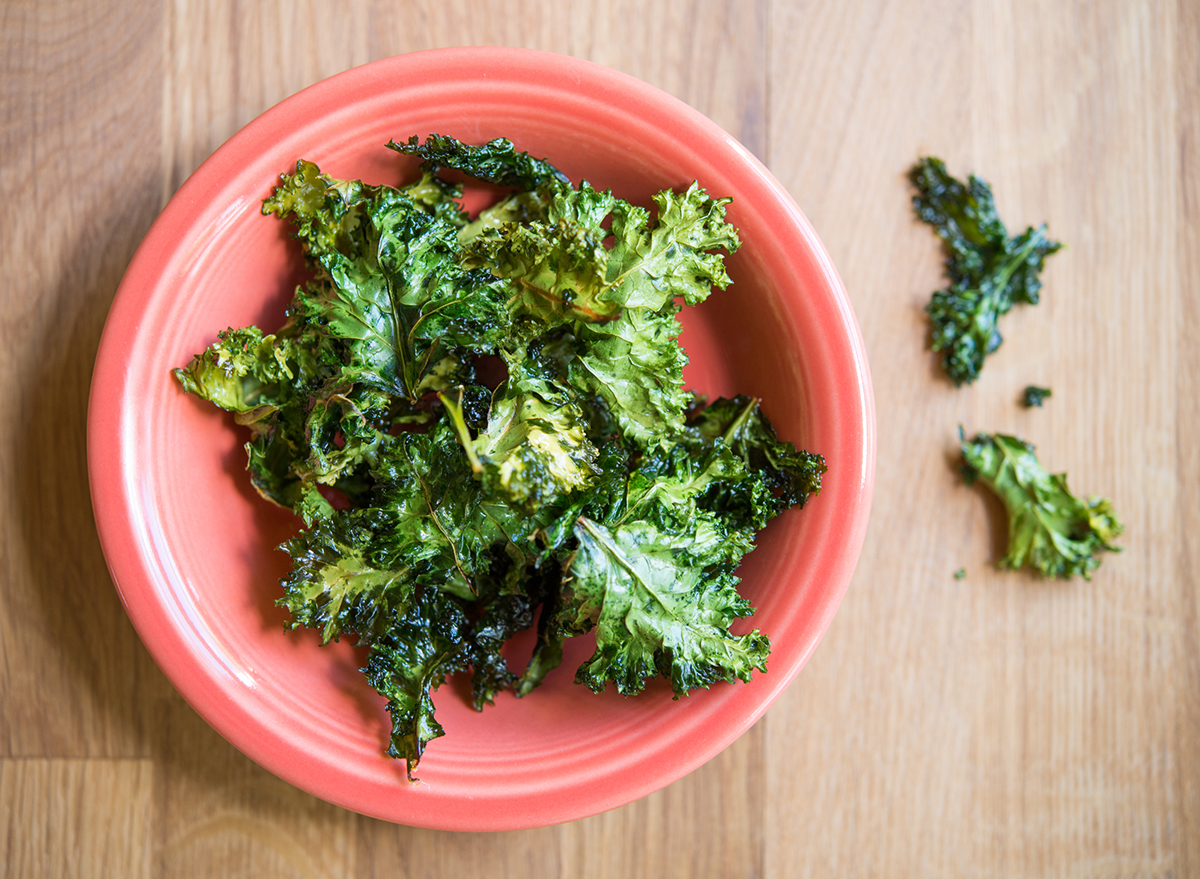 Even if you're not a kale person, you need to try kale chips. While kale can be a bit chewy and bitter when eaten raw, when baked in the oven, some serious magic happens. Grab some chopped kale, toss it in some olive oil, pop it in the oven, and watch as a chewy head of kale evolves into crisp, crunchy chips with a melt-in-your-mouth texture. Add a squeeze of lemon juice for some extra tang.
Trail Mix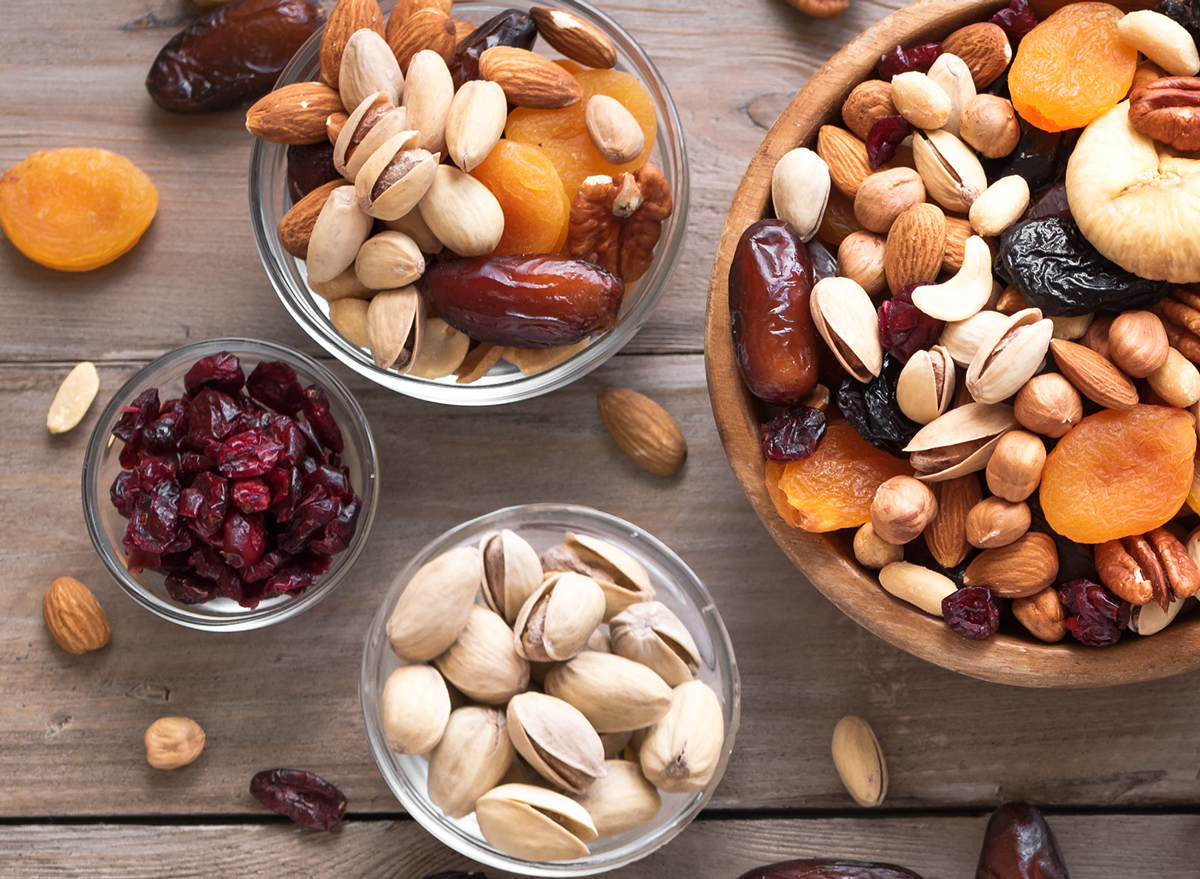 Get energized by snacking on a handful of trail mix. This classic snack never goes out of fashion. That's because very few things complement each other as nicely as crunchy nuts and chewy dried fruit. Plus, trail mix is endlessly customizable, so you can make it exactly how you like it. We're fans of pairing Wonderful Pistachios with dried apricot, which is easy to find without added sugar (and is also a complementary flavor pairing as it's similarly a little sweet and tart) and pumpkin seeds.
Tortilla Chips & Bean Dip
Chips and salsa is a classic game-day snack, but if you want to turn up the healthy dial, swap (or even supplement) your salsa with black bean dip. The legume-based dip offers a balance of protein, fiber, and fat that may help keep you fuller longer.
Popcorn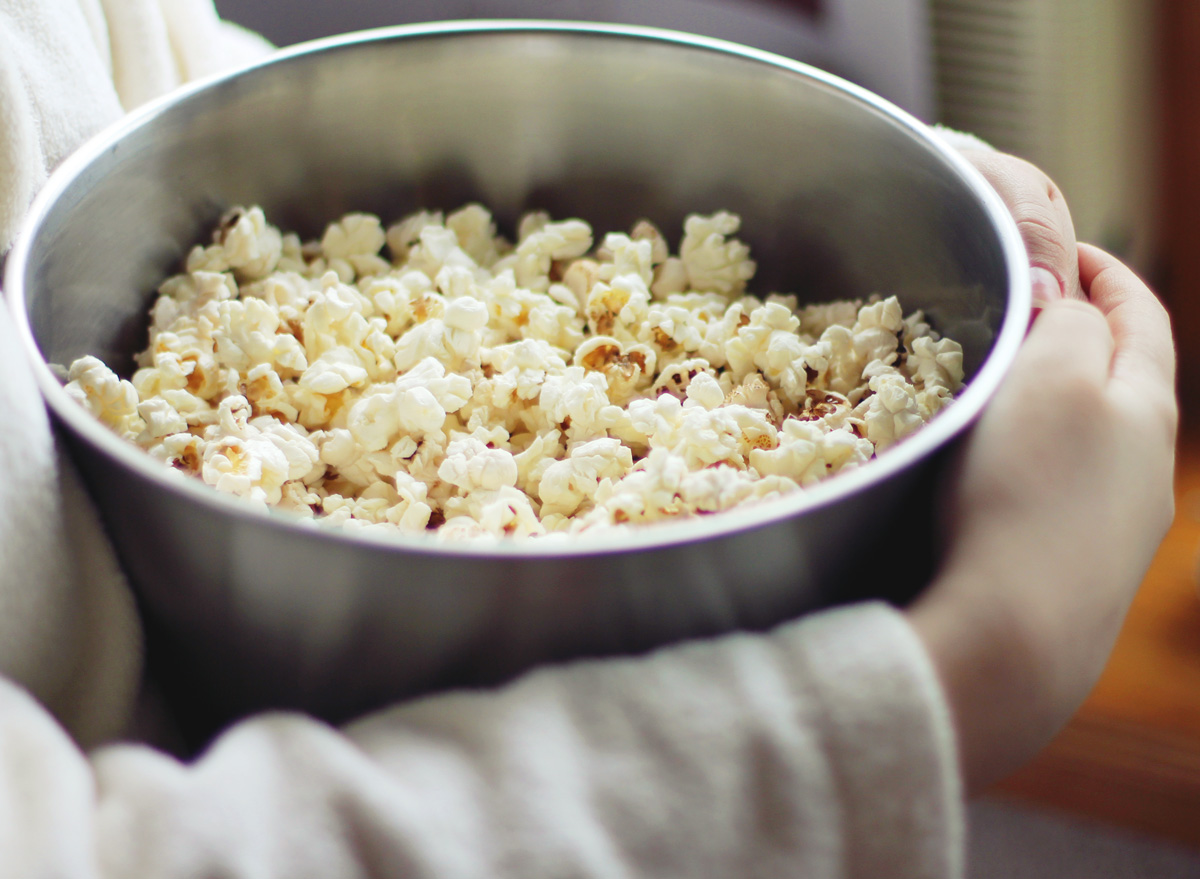 Is there anything better than a snack that you can eat by the handful? Not only is popcorn fun to eat, but it's also satisfying because it has 3 grams of fiber per 2.5-cup serving, making it a "good source" of fiber.
Fruit & Nuts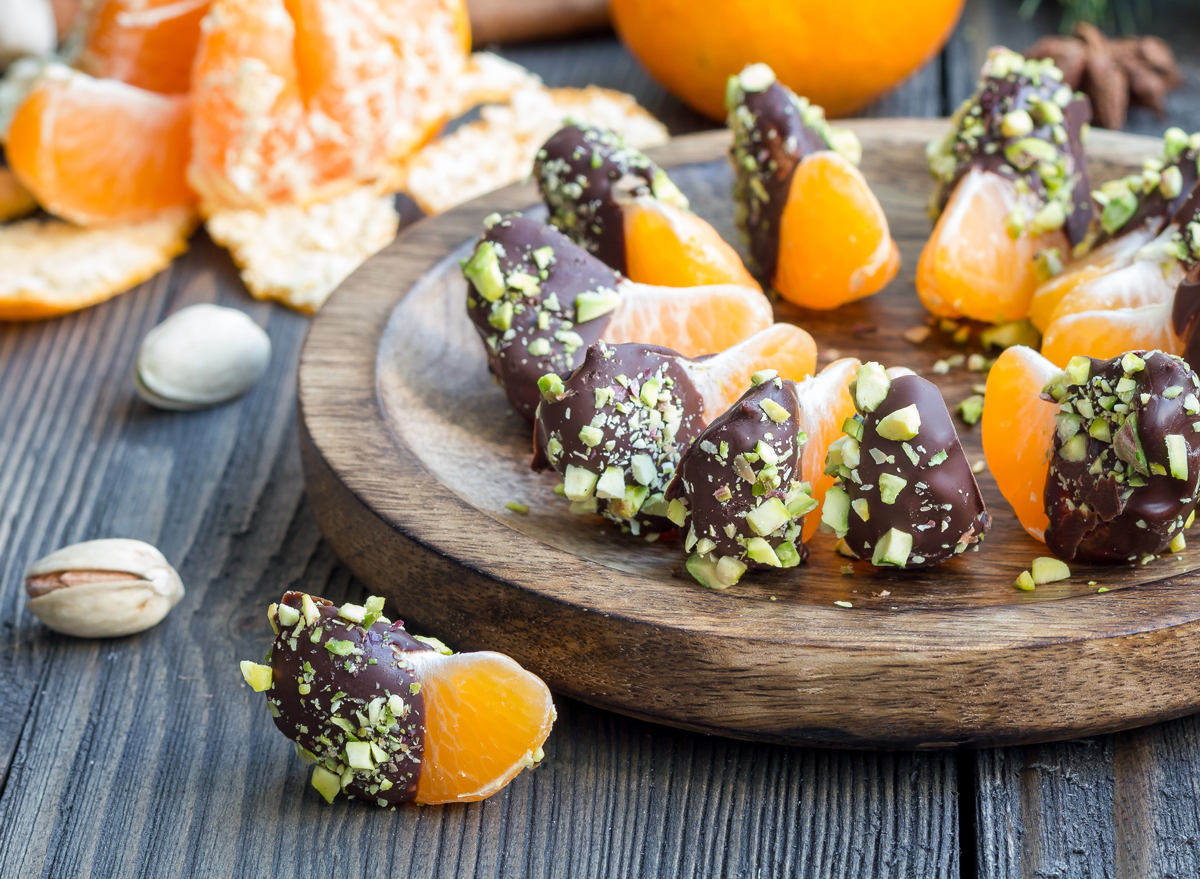 Only 1 in 10 Americans meet their daily requirement of fruits and vegetables, which is just 2-3 servings of each per day. Snack time is the perfect time to sneak in a serving of fruit, like a clementine or orange. For a balanced (and delicious) snack, combine the carbs from fruit and plant protein from Wonderful Pistachios in a refreshing and crunchy sweet treat. While we're fans of dipping orange slices in chocolate and then rolling them in chopped pistachios, feel free to eat each piece side-by-side to save you time.
Olivia Tarantino
Olivia Tarantino is the Managing Editor of Eat This, Not That!, specializing in nutrition, health, and food product coverage.
Read more about Olivia