I Tasted 5 Bottled Cold Brews & This Is the Best
I tried five bottled cold brew options to find the very best-tasting one.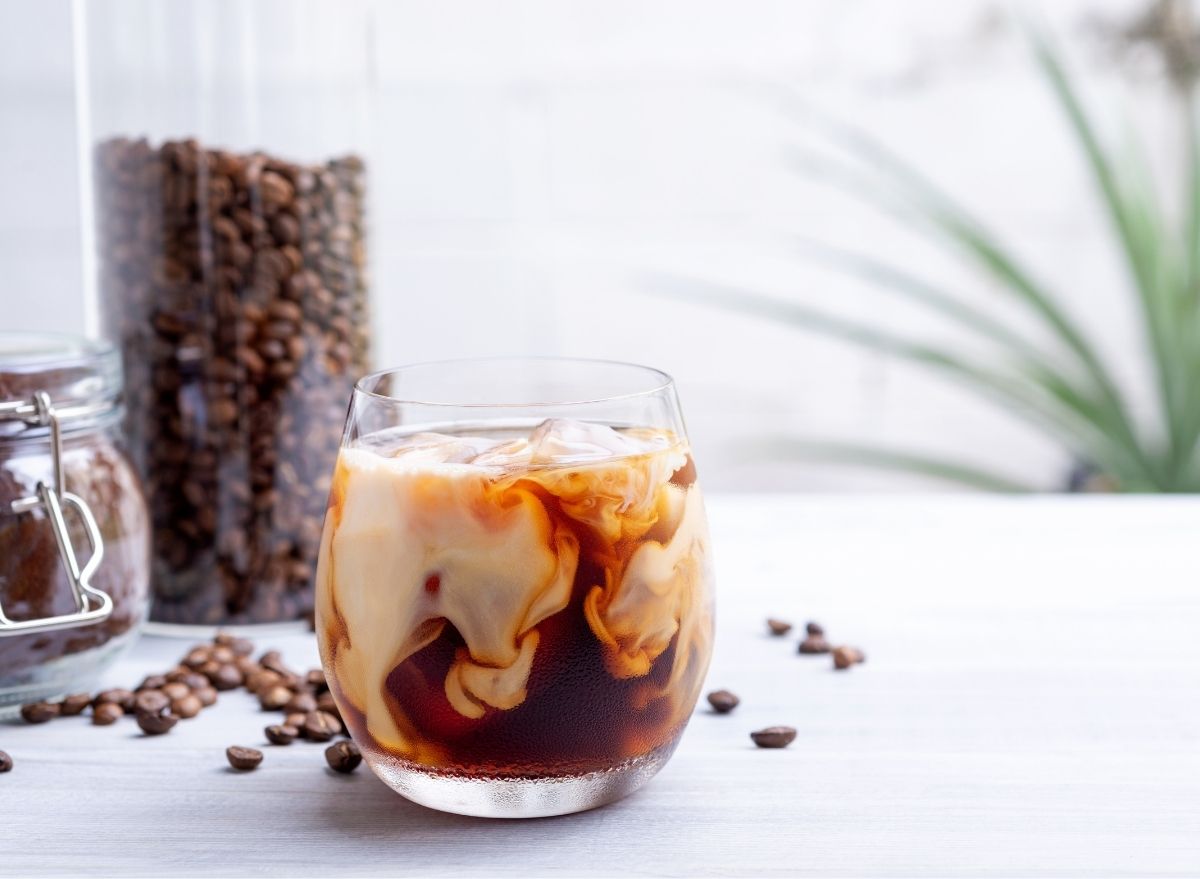 Lots of people love a hot cup of coffee in the morning. If you are more of a chilled coffee drinker, there are a lot of great bottled and canned cold brew options out there if you don't feel like schlepping to a coffee shop. To find out the best at-home cold brew (other than a homemade batch, of course), I tried five cold brews in a blind taste test. My husband set them up in glasses, so I wouldn't see which was which, and I guessed almost all of them wrong! I was shocked both by the winner of the test and by the difference in taste between the canned and bottled options.
The cold brews I tried included Bean Box Rich and Creamy Cold Brew, High Brew Double Espresso Cold Brew, Starbucks Cold Brew, Trader Joe's Organic Cold Brew Coffee, and Trader Joe's Black Cold Brew Coffee. (Full disclosure: Bean Box provided its cold brew for the taste test.) I sampled them all in glasses, without milk or sugar added—but I did go back and add milk to finish off the bottle of my favorite one!
Here's which coffee I considered the best-tasting bottled cold brew, based on taste, smell, and appearance. These are the five options I tried, listed from worst to best. Also, be sure to check out the 100 Healthiest Foods on the Planet.
Trader Joe's Black Cold Brew Coffee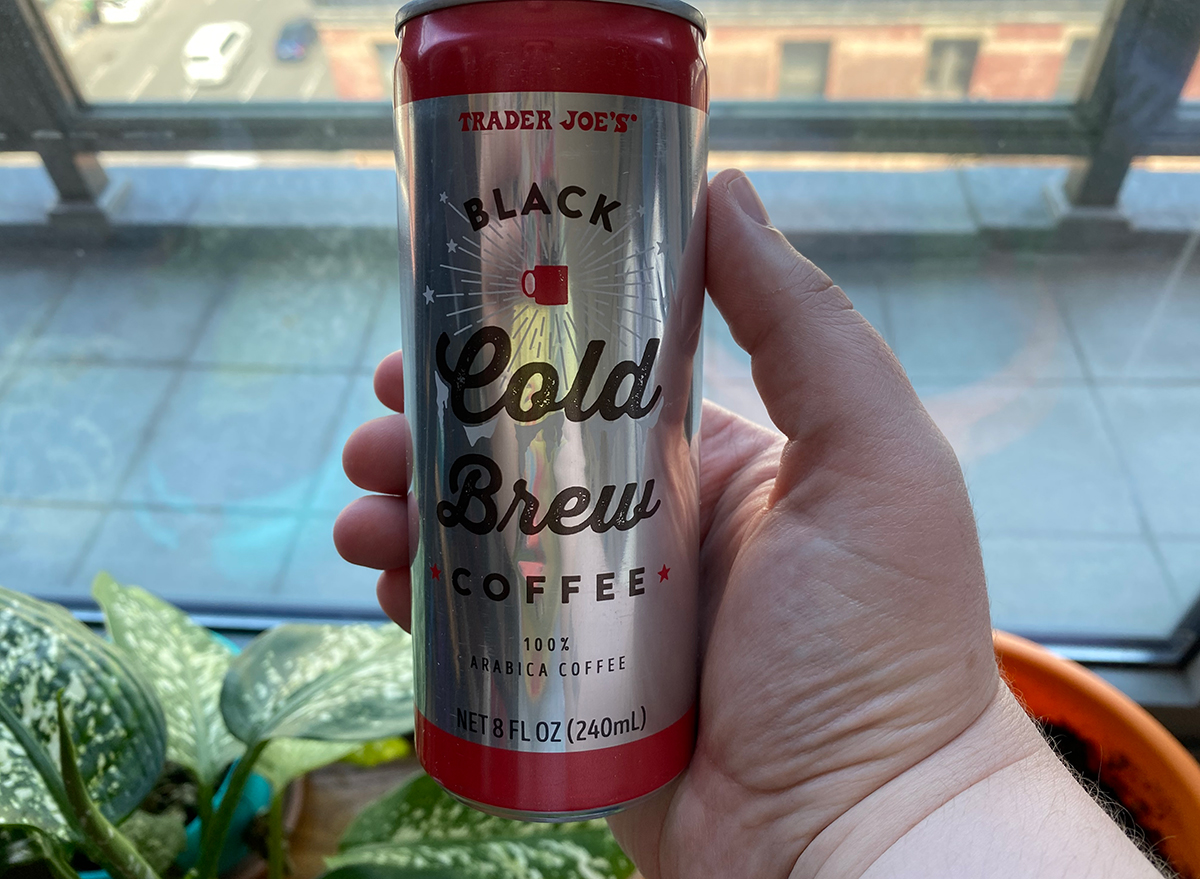 This coffee had the most unpleasant taste and smell of the five I tried. Before the blind taste test was revealed, I thought it was the bottled Trader Joe's cold brew because it looked like a dark stout with a foamy top. I also thought the burned taste might have been due to the added espresso in the bottled Trader Joe's version. However, this last-place option was actually Trader Joe's canned (and non-organic) cold brew.
Despite the nice, foamy appearance, this cold brew was very bitter and didn't smell fresh. If you're at Trader Joe's, I'd opt for the bottled cold brew, not the canned version.
Bean Box Rich and Creamy Cold Brew
This Bean Box option tasted and smelled like it came from a fresh cold brew tap, which makes sense because it came from a box and not a bottle or can. It was much better than the canned Trader Joe's option, but I still found it more bitter than the top two options in this taste test. I often expect cold brew to be more bitter than iced coffee at local coffee shops, and this option was what I had in mind when I thought of cold brew. It wasn't bad if you don't mind that bitter taste, especially if you're adding a sweetener to your drink.
High Brew Double Espresso Cold Brew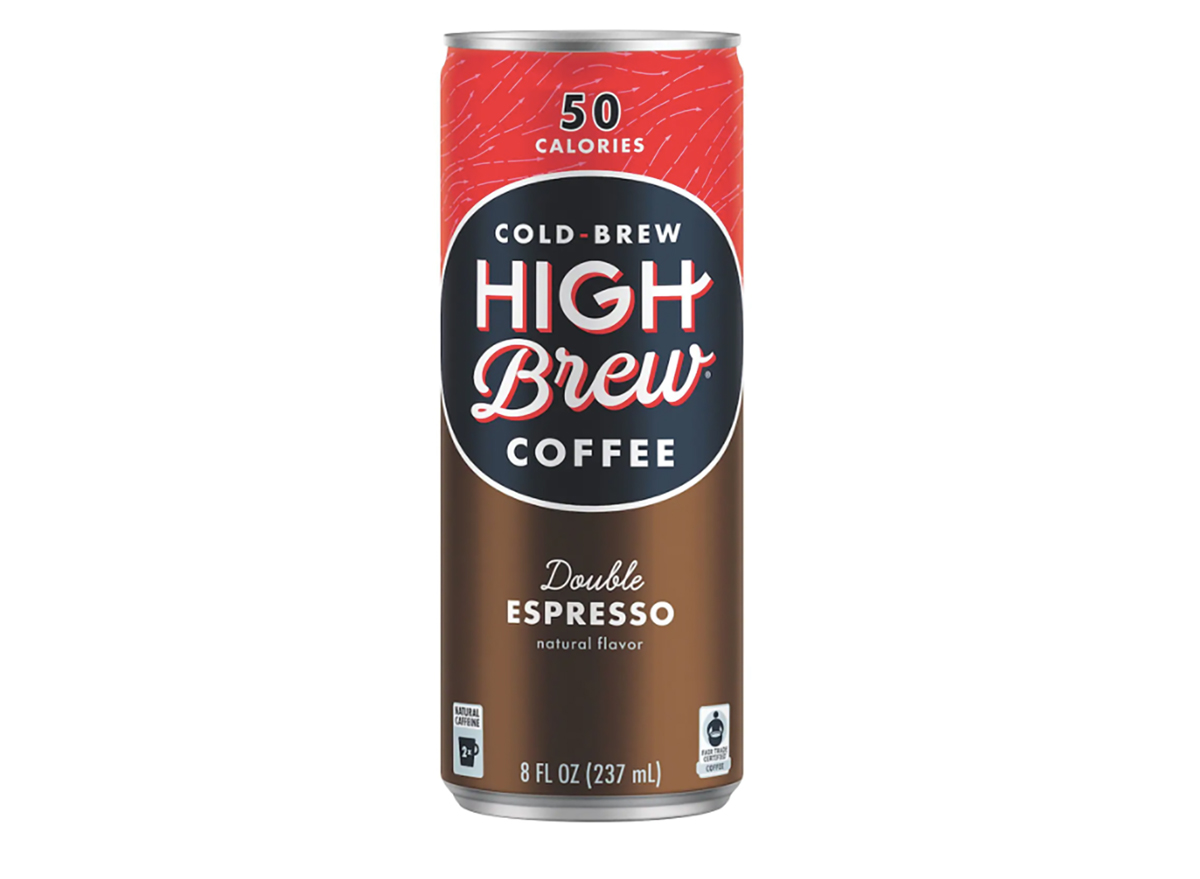 When I bought the coffees for this taste test, I didn't realize that High Brew had added sweetener and milk right in the can. It wasn't overly sweet, but I prefer to add my own cream and sugar. The sweetness helped cut any lingering bitterness, though, landing this option firmly in the middle of the taste test. If you're on the go and want an already-sweetened coffee option, this is a solid pick.
Trader Joe's Organic Cold Brew Coffee
I expected the bottled coffees to taste more bitter, especially because this one had added espresso. However, the opposite was true. The two bottled coffees shot to the top of this taste test, thanks to their smooth flavor. It was a close call between this Trader Joe's version and the top option! This cold brew had a lighter color than the other options and tasted more like an iced coffee. With a splash of Trader Joe's cream, you can have an easy, at-home version of the in-store Starbucks Sweet Cream Cold Brew.6254a4d1642c605c54bf1cab17d50f1e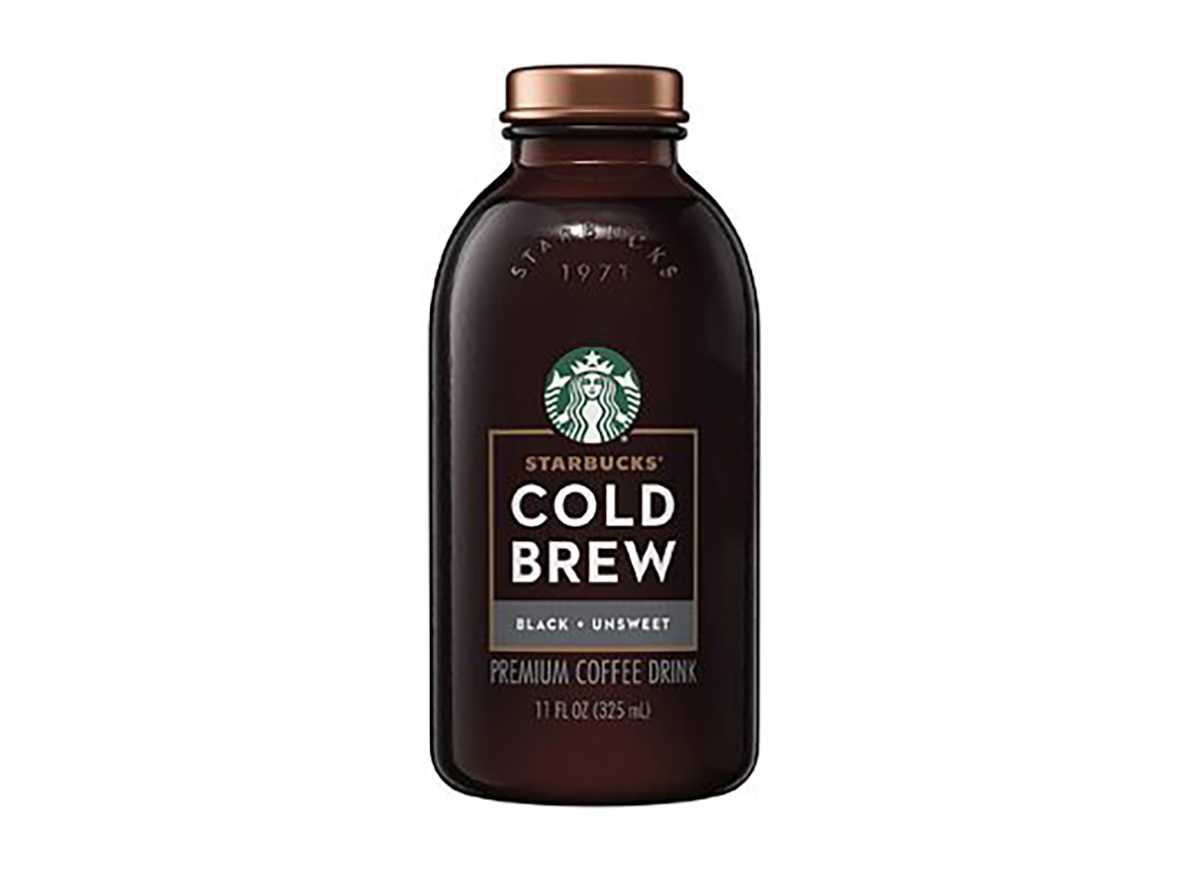 I'm not a fan of Starbucks' at-home iced coffee bottles, so I was shocked that the chain took first place in this taste test. The Starbucks cold brew was a beautiful brown hue and was very light. There was no bitterness or lingering aftertaste; it was very easy to drink, even without milk. The pleasant scent also helped Starbucks edge out its competition from Trader Joe's. I was very happy to go back and finish off this cold brew bottle when the taste test was over.
If you don't want a bitter cup of cold brew, you can't go wrong with Starbucks' or Trader Joe's bottled options. They're smooth and delicious, whether you drink them plain or add milk and syrup.
Read more:
Sneaky Coffee Habits Causing You to Gain Weight, Warn Dietitians
One Major Side Effect of Taking Your Medication With Coffee, New Study Says
We Tasted Coffee from 5 Fast-Food Chains and This Is the Best
Meghan De Maria
Meghan De Maria is a senior editor at
Eat This, Not That!
, specializing in food, product, and restaurant coverage.
Read more about Meghan