13 Best and Worst Things About Buffalo Wild Wings
If you're lucking obsessed with Buffalo Wild Wings, here's everything you need to know about the chain.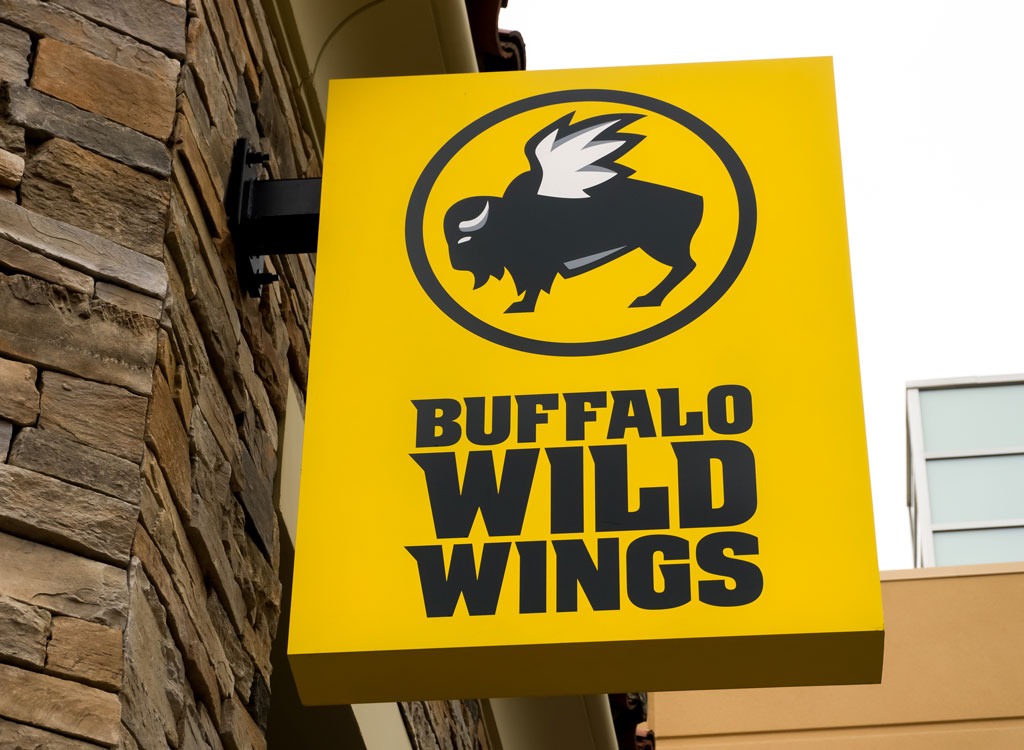 Buffalo Wild Wings, known to diehard fans as "B-Dubs," got its start in the 80s when business partners Jim Disbrow and Scott Lowery were unable to find their favorite New York-style chicken wings in Columbus, Ohio. After creating their own signature wing sauce, they opened the first Buffalo Wild Wings restaurant on the campus of The Ohio State University. Since then, more than a thousand additional restaurants have opened across America, Canada, Mexico, the Middle East, Puerto Rico, and the Philippines. But if you're truly as big a Buffalo Wild Wings fan as you claim, you likely already knew all of that. Here are 13 of the best and worst things about your favorite restaurant chain you probably don't know. And while you've got dining out on your mind, be sure to check out these 25 Things Fast Food Chains Don't Want You to Know.
THE GOOD: Your Taste Buds Will Never Get Bored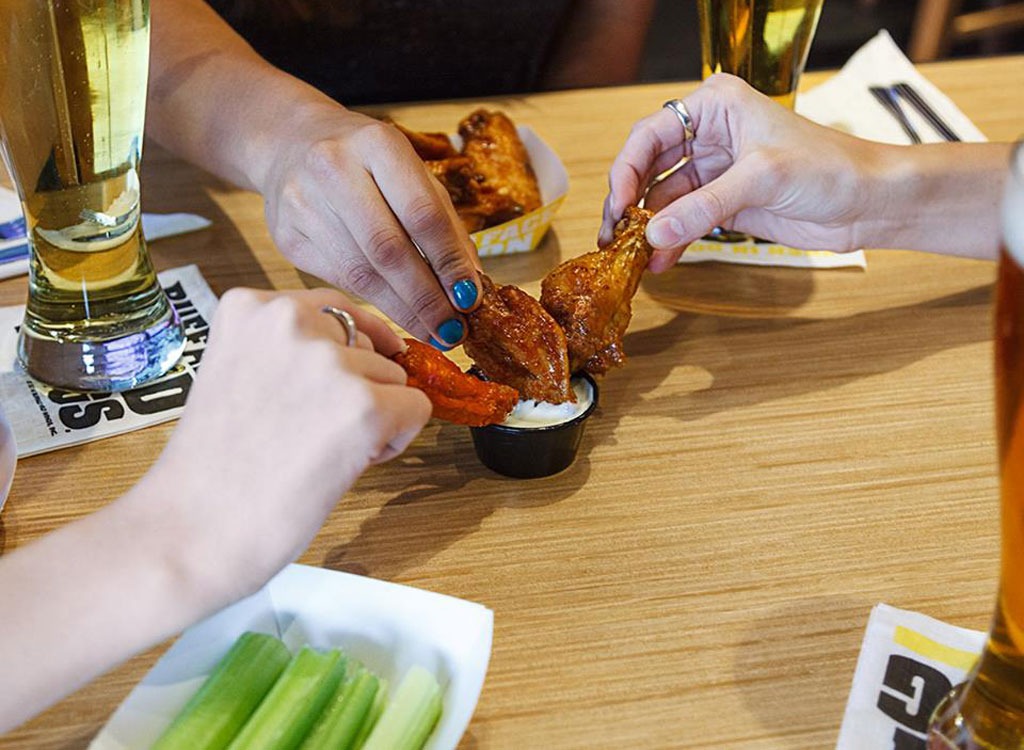 Not only does Buffalo Wild Wings offer wings smothered in 21 different sauces and seasonings, they also serve up a wide range of other dishes like soups (410-420 calories), street tacos (480 calories), sandwiches (the Southwest Philly has just 530 calories), burgers (the classic burger is the safest bet), and salads (the garden chicken salad with grilled chicken is the healthiest option). With such a wide range of options, it's nearly impossible to get bored—no matter how many times your best friend drags you there to watch a game.
THE BAD: The Wings Are Saltier Than Ocean Water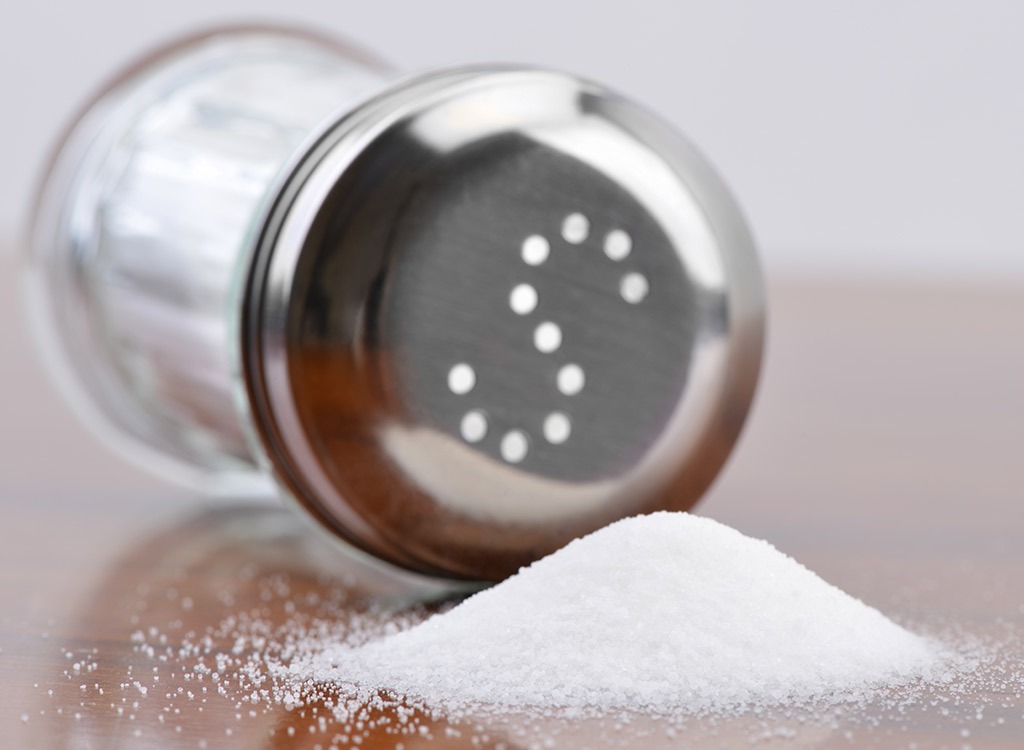 It's not just your imagination; the wings at B-Dubs are downright addictive—but it's not just because they taste amazing. A big part stems from the fact that they're filled with salt, a cooking additive that can boost food's flavor factor, making it harder to stop eating once you start. And the wings at Buffalo Wing Wings aren't just a little bit salty—medium orders of the boneless Blazin' with Ghost Pepper, hot, and spicy garlic varieties carry more than two days worth of salt.
Not only will that leave your taste buds begging for water, it will make you bloat like crazy (water clings to salt), and increase your risk for high blood pressure, heart attack, and stroke over time. A rule of thumb: Always stick with traditional wings over boneless because bone-in is usually lower in salt. While a medium order of traditional Blazin' with Ghost Pepper wings has 2,600 milligrams of salt (which is still quite high) a medium boneless order with the same sauce packs a whopping 5,630 milligrams of sodium, which is 116 percent more salt!
THE GOOD: You Can Take the Flavors Home With You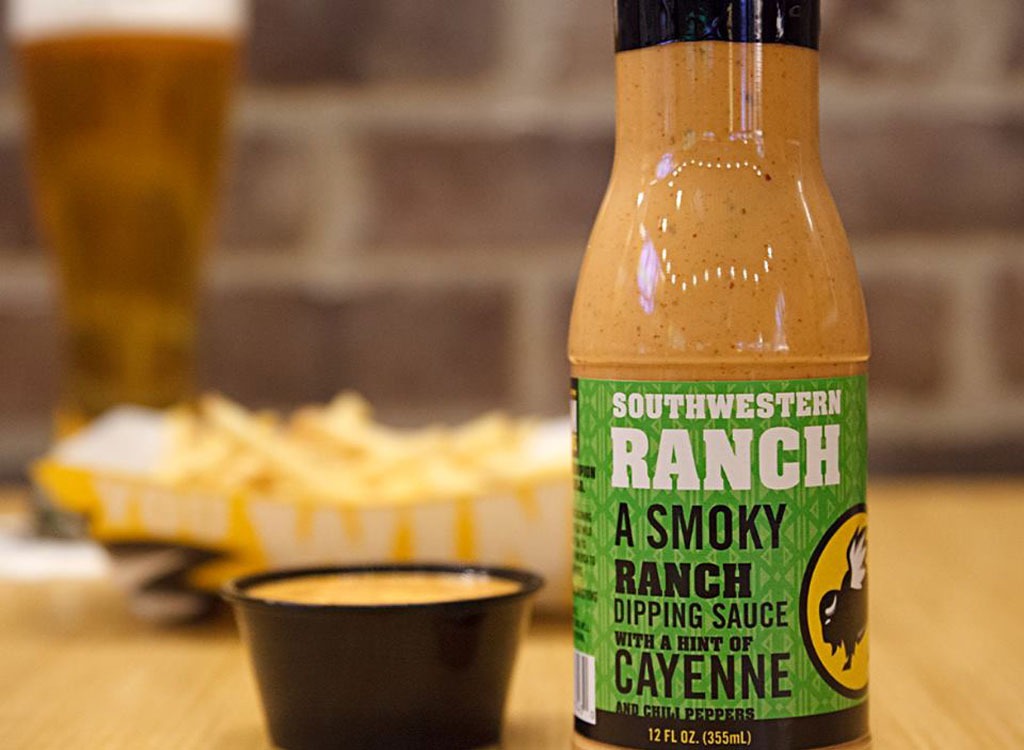 For a mere $5, you can bring home a bottle of your favorite B-Dubs wing sauce. Sure, most of them are super caloric and filled with sugar and salt, but when you're using the stuff in your own kitchen, you have better control over how much of the stuff winds up on your food when you indulge. In the long run, making your own wings at home with your favorite bottled flavor may be better for you than eating at the restaurant. Just something to consider.
THE BAD: You'll Blow Calories on Beer There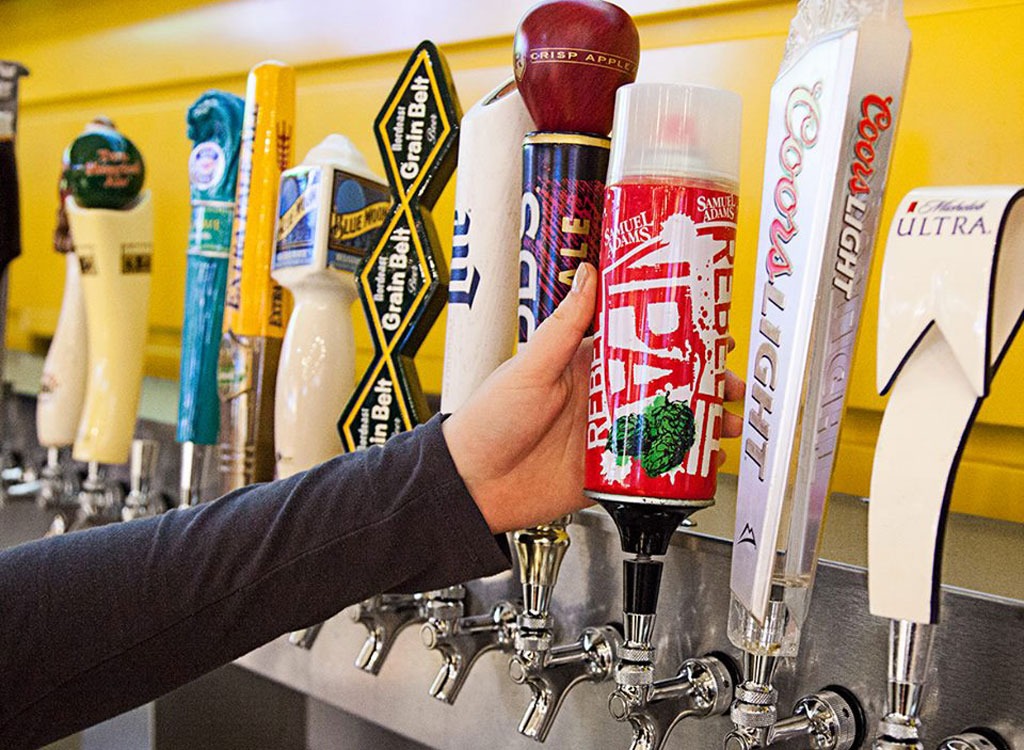 Did you know that Buffalo Wild Wings serves more draft beer in the country than any other restaurant? In fact, they sell so much booze that alcoholic beverages make up 20 percent of all of their of sales. The company says their top-selling beers are Bud Light, Coors Light, Miller Lite, and Blue Moon. "We are the number one draft beer account in the nation for all four of these brands. We also have the number one account for Dos Equis (more than any Mexican restaurant chain) and the number one Guinness account," a Buffalo Wild Wings rep stated in an interview. Considering that drinking even small amounts of booze can cause you to eat more calories from unhealthy foods like fries and wings, this isn't good news for your waistline. Since you'll likely already be indulging in food at B-Dubs, your best bet is to save the beer for your next cheat meal.
THE GOOD: You Can Put Your Money Where Your Mouth Is
Under the leadership of CFO Sally Smith, Buffalo Wild Wings made its Stock Exchange debut in November of 2003. At that time, the chain offered three million shares at $17 a pop—but a lot has changed since then. Over the past year, shares have been going for $122 to $206. That said, there are undoubtedly plenty of happy initial investors out there who are cashing in—big time!— thanks to the success of their favorite chicken chain.
THE BAD: All of Their Boneless Wings Have Trans Fat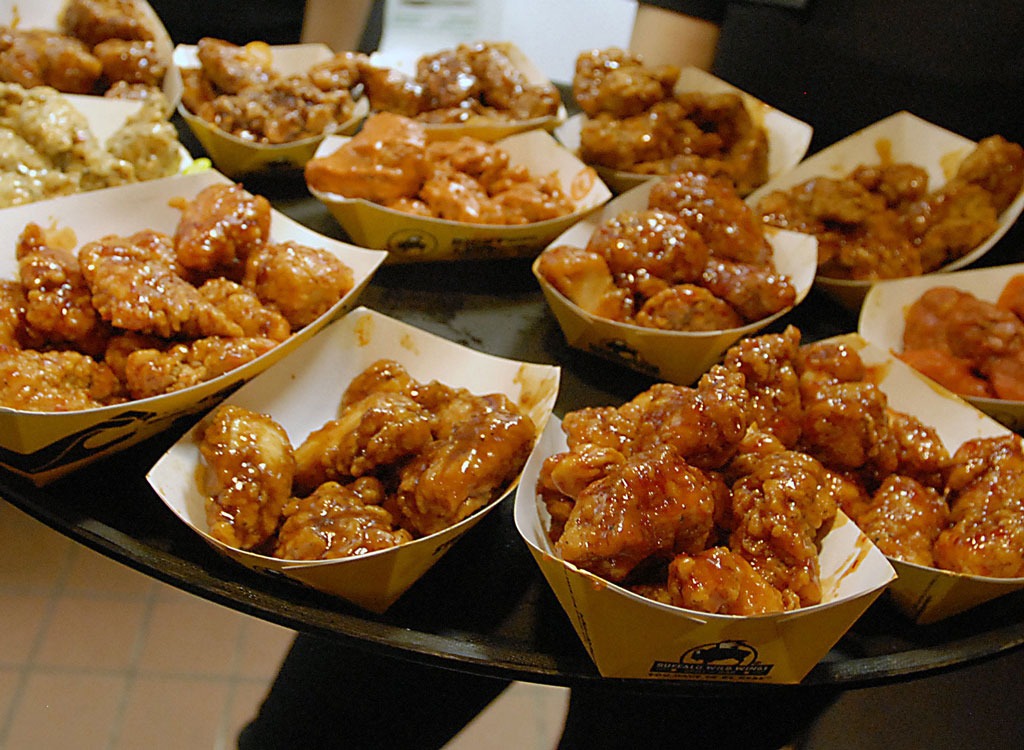 We already told you the boneless wings were super salty, but that's not the only reason you should keep your visits to special occasions. Each and every one of them carries a gram or more of trans fat, an artificial fat invented to make deep-frying more convenient. It's been linked repeatedly to heart disease and diminished brain and sexual function. Yikes! To stay safe, stick with a snack size order of traditional wings. As long as you avoid the Parmesan garlic and Thai curry varieties, you can keep your trans fat intake to less than half a gram.
THE GOOD: Their Kids' Menu Isn't Too Awful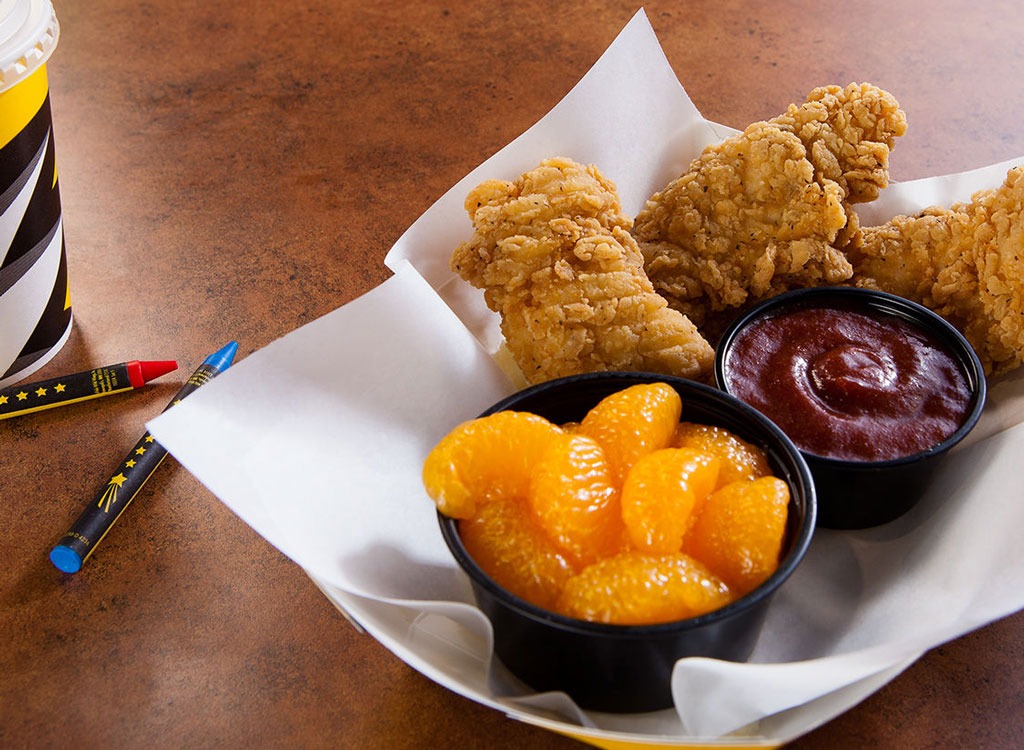 That's if you know what to order, at least. Our suggestion: Order your little one the kid's plain chicken tenders (150 calories) or the kid's plain traditional wings (270 calories) along with a side of fruit (40 calories) or veggies (25 calories). As for the beverages, stay away from the sodas and the sugary, flavored milks, and opt for water or 1% milk. Three more things to keep off junior's plate: the kids' naked tenders (420 calories, 1 gram of trans fat), the kids' mac and cheese (540 calories, 1 gram of trans fat), and the kids' cheeseburger (650 calories, 2.5 of grams trans fat).
THE BAD: Most of the Menu Items Are Calorie Bombs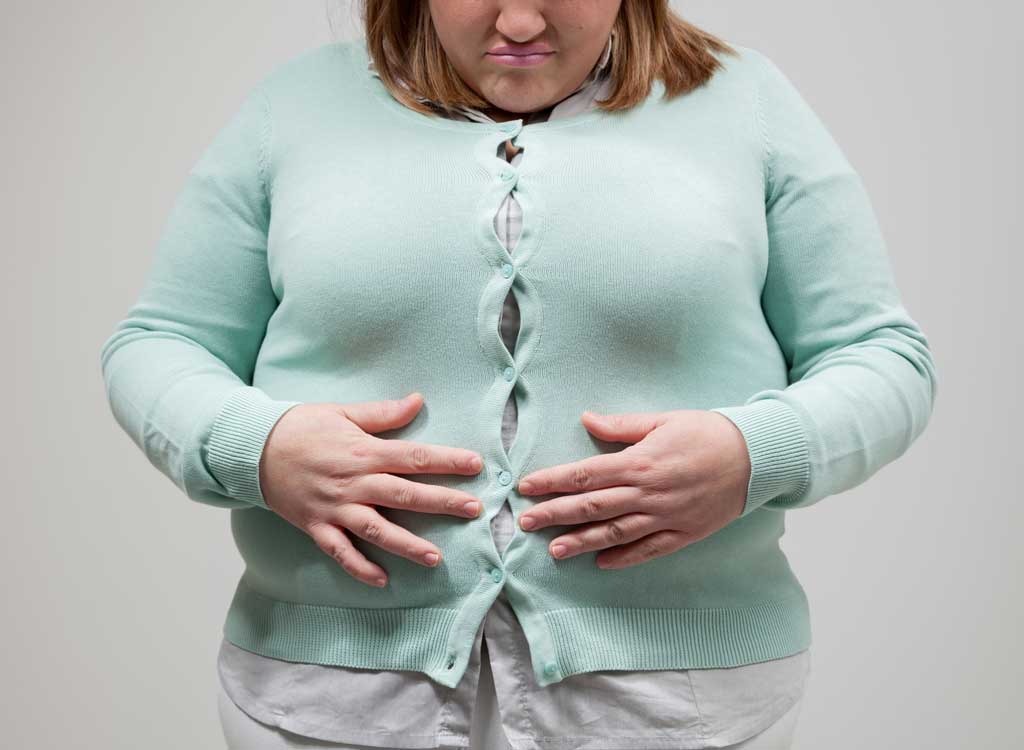 After scanning the chain's nutritional information, we identified about 100 items with more than 1,000 calories—which is far more than anyone should eat in one sitting. Some of the worst offenders include: The Tablegating Sampler (2,950 calories), large boneless Thai curry wings (2,040 calories), the Mediterranean salad (1,380 calories), the Big Jack Daddy Burger (1,130 calories), and the dessert nachos (2,100 calories).
THE GOOD: They're Everywhere You Are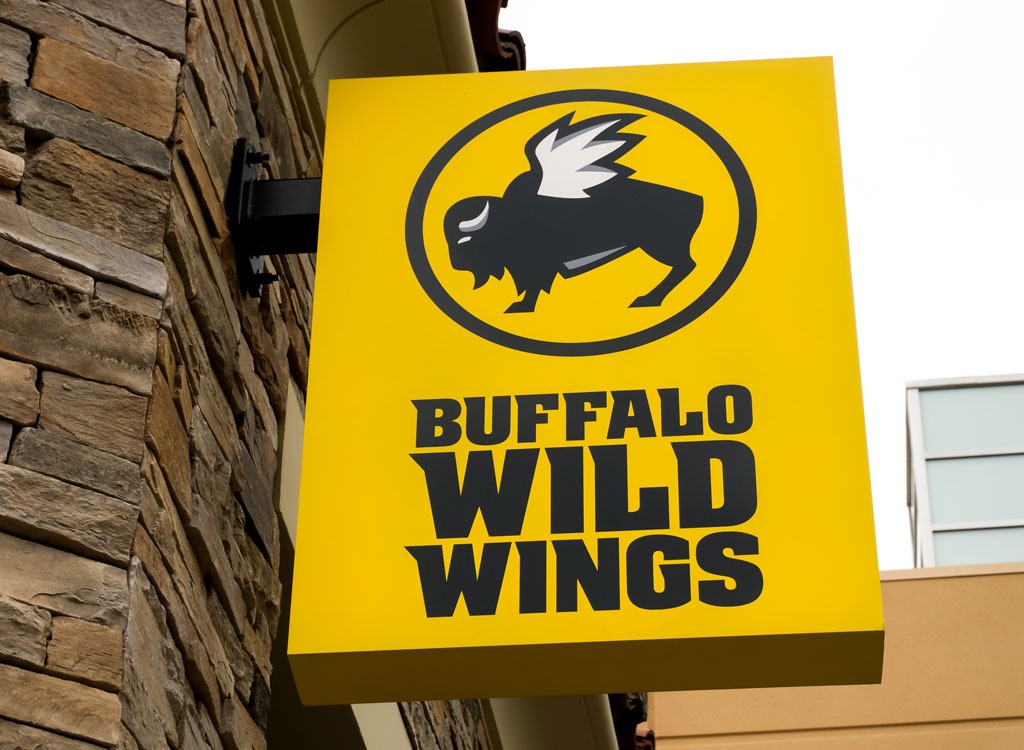 No matter where you are in the U.S. of A., odds are good you'll be able to track down a B-Dubs nearby. And while eating local is a great choice when traveling, being familiar with a menu—and its safe and unsafe bets, like what we're sharing here—can be helpful when watching your weight. (We give a rec in the next tip!) Even when you're abroad, Buffalo Wild Wings is probably nearby; the chain has recently expanded to Canada, Mexico, the Middle East, the Philippines, and Puerto Rico.
THE BAD: Their Wraps & Burgers Are Worse Than the Wings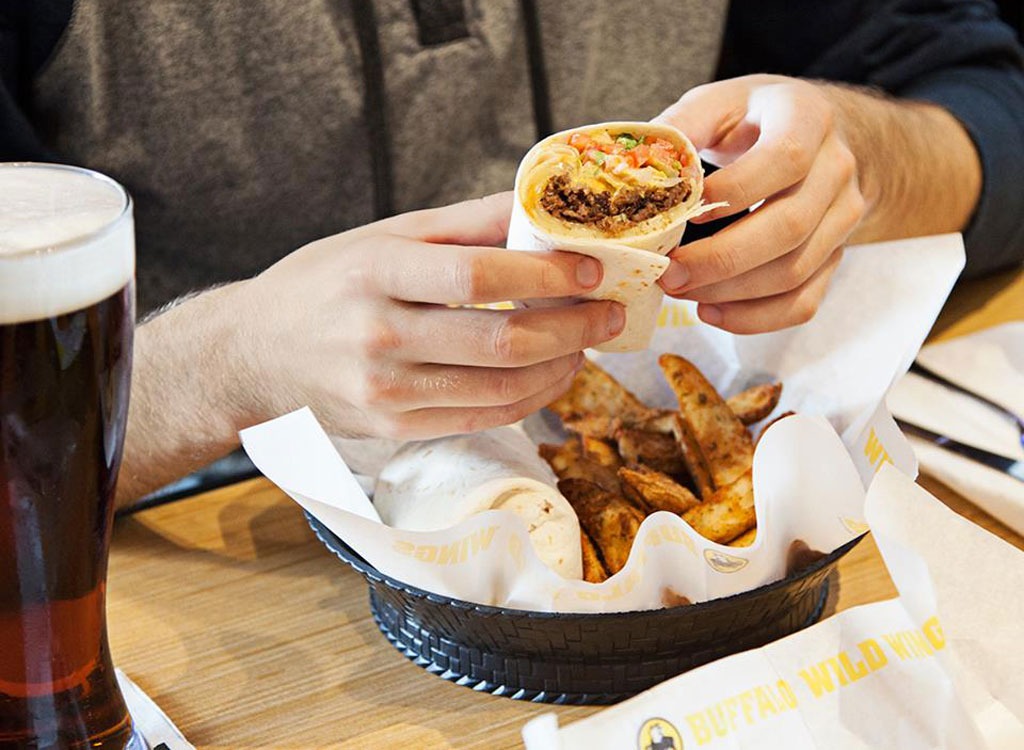 If you think you're doing yourself a favor by ordering a wrap or a burger instead of the wings, you've got things twisted. Don't believe it? Consider this: The most caloric snack-sized wing order has 460 calories, while every single one of the wraps packs far more than that. The same can be said for the burgers. For a not-so-awful meal at the B-Dubs, get a snack-sized order or traditional wings with a garden side salad. The protein-rich meal combo is equal parts naughty and nice and is sure to leave your taste buds and waistline satisfied—not stuffed.
THE GOOD: You Can Eat for Free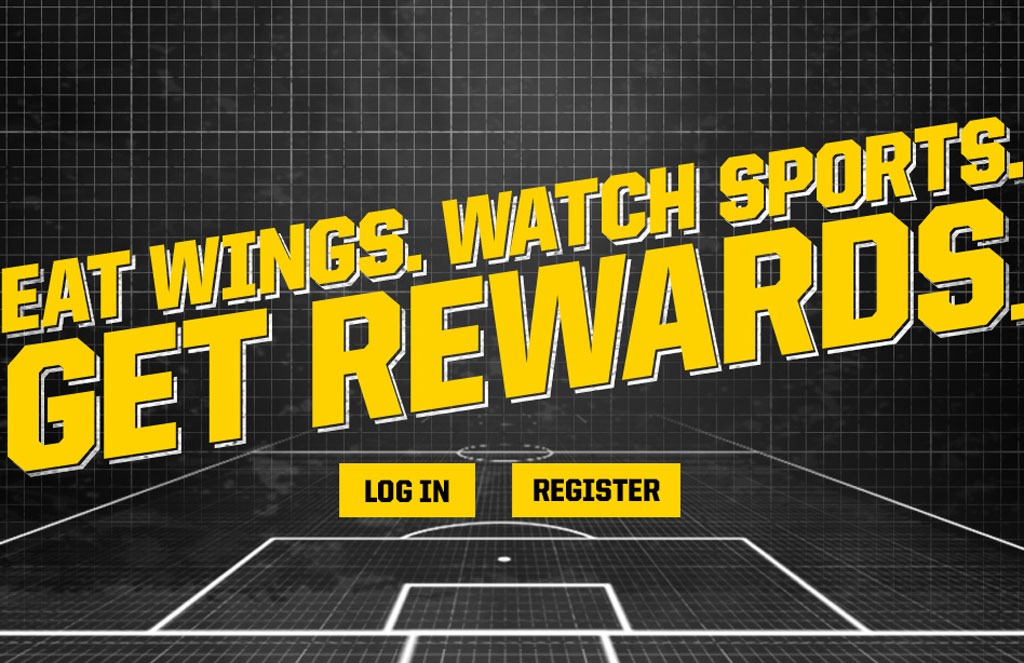 6254a4d1642c605c54bf1cab17d50f1e
When you're spending all your hard-earned cash at a restaurant, you want something to show for it—aside from a colossal gut. For every $10 spent dining in, ordering out, or buying bottles of sauce, B-Dubs Blazin' Rewards members earn 100 points. You can even earn points for dining with friends (something you probably would have done anyway). Prizes include beer, food, drinks, and bottles of wing sauce and seasoning. If you're trying to save calories on booze, be sure to order light beer!
THE BAD: You're Probably Ordering the Worst Sauce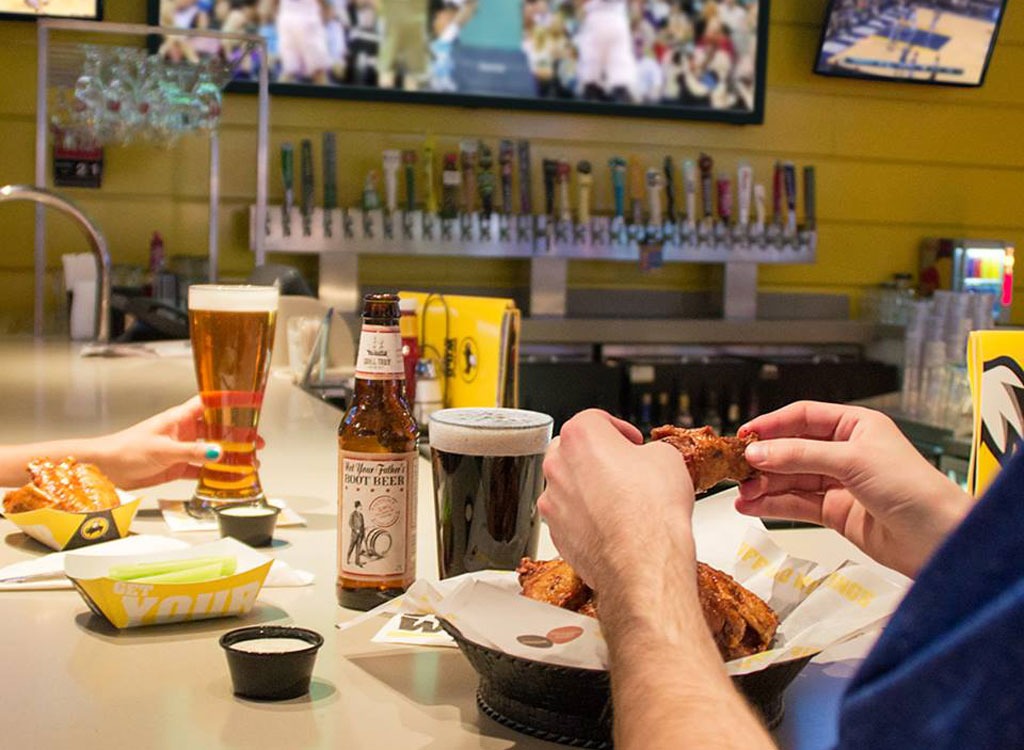 The three most popular sauces at Buffalo Wild Wings are honey BBQ (medium, spicy garlic), Asian zing, and Parmesan garlic, according to a company rep—which is bad news for your belly. The Parmesan garlic and Asian zing are two of the very worst options of the menu. The former packs 250 calories and half a day's salt into a mere two-ounce serving, while the latter packs 170 calories and 39 grams of sugar into the same small serving size. For some perspective, that's the sugar equivalent of eight Twizzler Twists!
THE GOOD: It's a Pretty Good Place to Work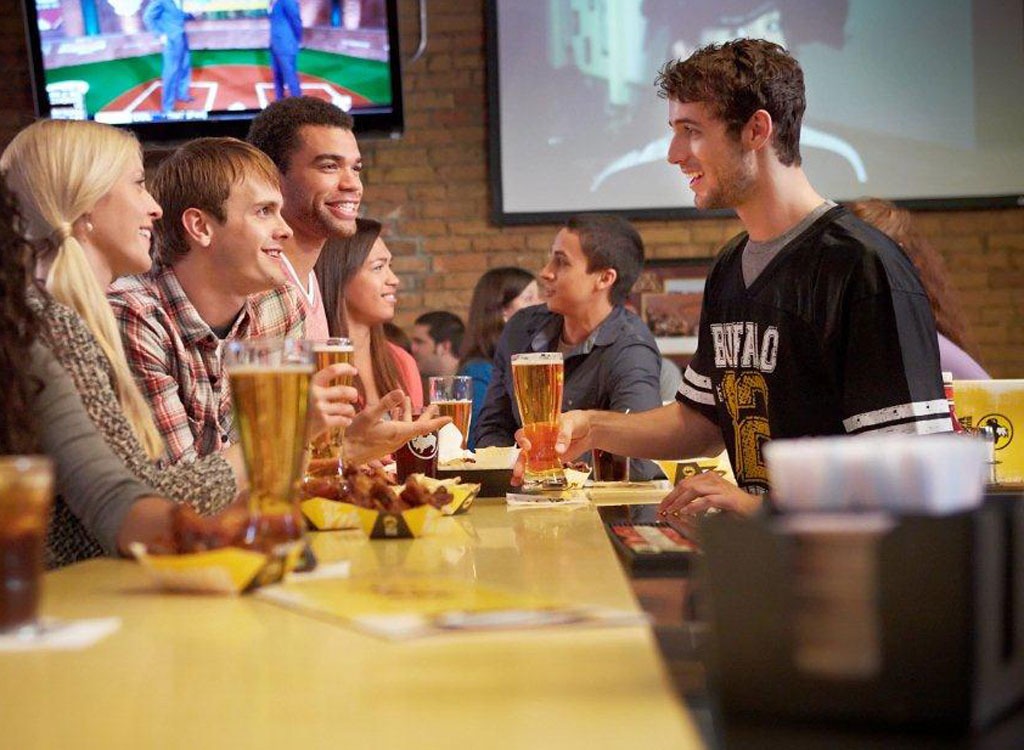 You love B-Dubs, and you can rest assured there's no reason to feel guilty about kicking back while others wait on you. The chain's servers and team members are all paid competitive wages and are given discounts, stock options, medical, dental and vision insurance, and the option to have a company matching 401K. Not bad!
Image Credit: Ken Wolter / Shutterstock.com