5 Pizza Menu Red Flags, According to Chefs
Not all pies deserve a winning title.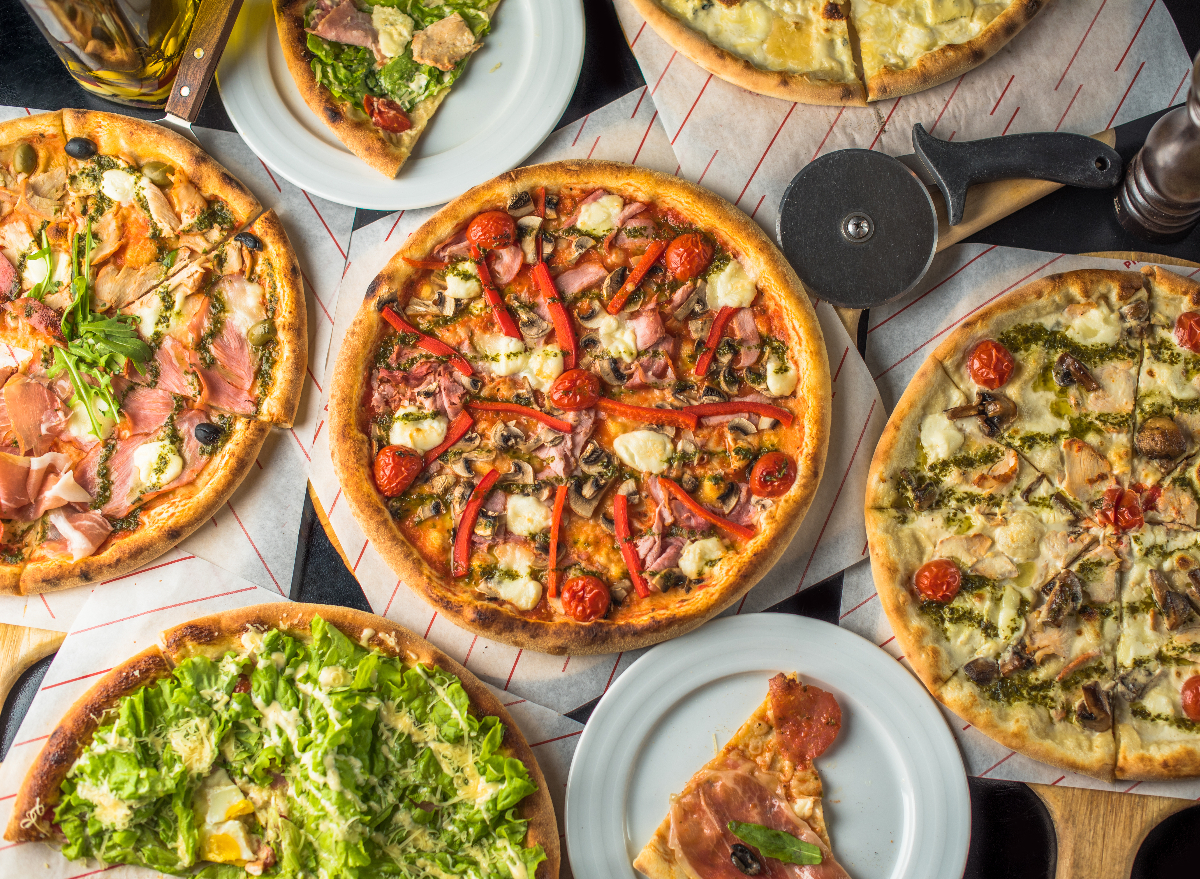 There's no doubt about it—people love pizza. In the United States alone, as of 2021, there are over 75,000 pizzerias. This is down just a few thousand from its peak of 78,092 in 2020.
Even though there are thousands of pizzerias in the United States, this doesn't mean that every single one of them is churning out delicious, high-quality pies daily. While some may follow only the highest standards and use only the freshest of ingredients, others may not. So, because of this, how do you figure out what pizzeria is actually worth eating at?
To help better navigate the (sometimes overwhelming) world of pizza, we enlisted chefs to give us some insider tips on what to be on the lookout for when browsing pizza shop menus. From spots that offer more than one type of dough to restaurants that use oiled pans, here are five pizza menu red flags that you should be aware of before you commit to a pie.
More than one type of dough is offered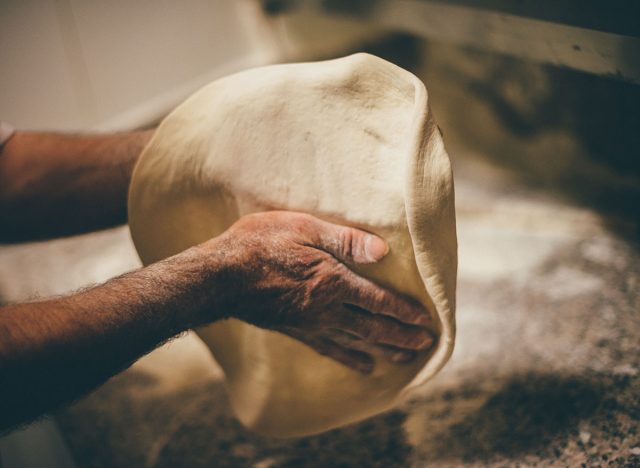 Gabriel Glasier, former executive chef, restaurateur, and founder of Chef Travel Guide, points out that you may want to reconsider if a pizzeria offers more than one type of dough. "Most pizza places do a poor job of making a single dough that is worth eating," says Glasier. "They shouldn't charge extra for a different style of dough when they can't get their basic option to consistently have the right texture, airiness, and flavor."
Of course, there are some exceptions. For example, Glasier, who has over 25 years of experience working in fine dining, mentions Tony's Coal Fired Pizza in San Francisco as a spot that has perfected offering multiple dough options. "They make every style of pie on a high level, but, in this case, the pizzaiolo (pizza chef) is a world champion," he adds.
The restaurant uses oiled pans
Jessica Randhawa, head chef and recipe creator behind The Forked Spoon, shares that a major red flag is when a pizzeria makes pizza on oiled pans. "High-quality pizzas are made without oil to separate the pizza from the pan or stone, utilizing cornmeal or other flour to allow a clean separation without oil," says Randhawa.
She also shares that oil on the pizza dough can make it greasier and may even prevent it from being cooked evenly. "Oil on the pan also affects the texture and flavor of the crust," she adds. Instead, opt for a pizzeria that makes its pies without using excessive amounts of oil.
The menu is full of gimmicks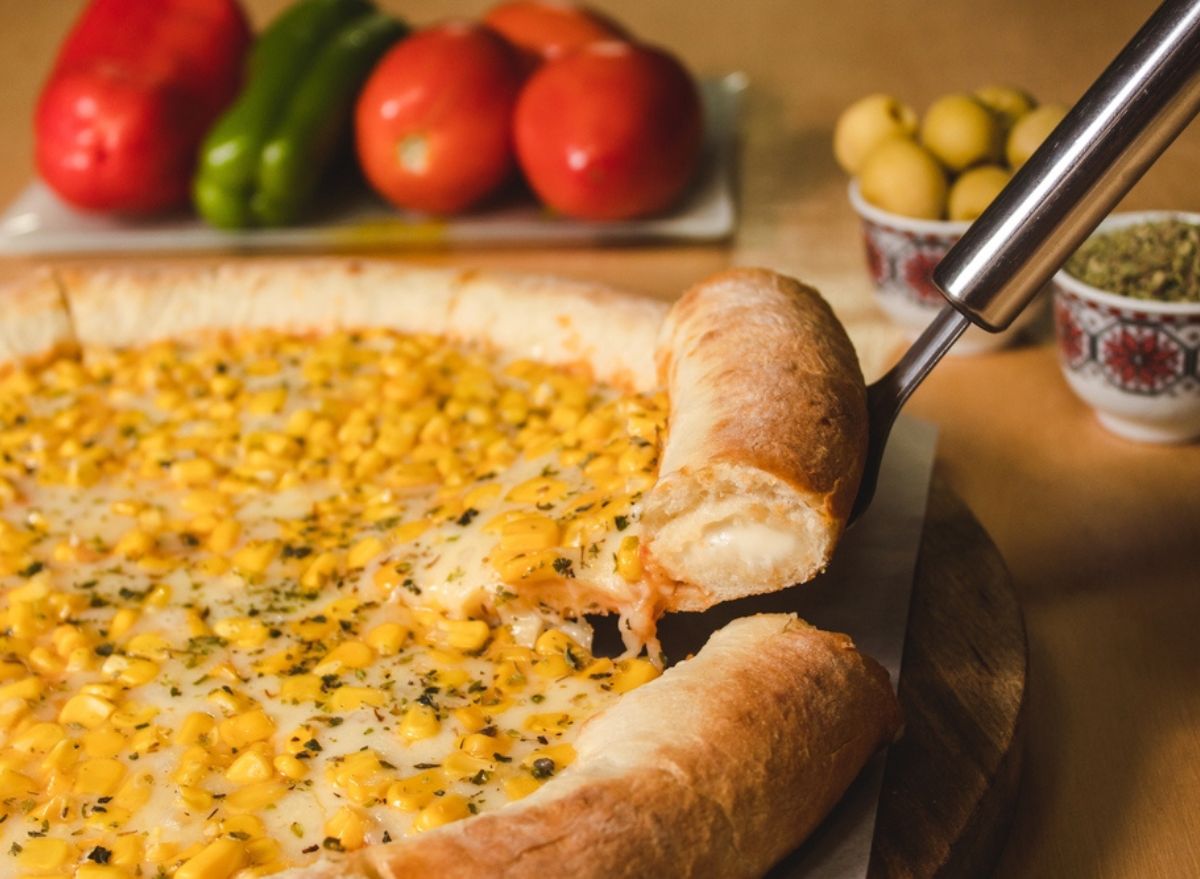 Menu gimmicks are another red flag you have to be on the lookout for. Usually, these gimmicks feature trendy ingredients or out-of-the-box ingredient combinations to get people to spend more money. More often than not, they aren't that great.
"Many pizzerias resort to stuffed crusts or five-meat monstrosities to lure in sales and compensate for their mediocre pizza," says Glasier. "Whether it's the popular pizza of the moment or a hot cheese dipping sauce, these are signals to take your money elsewhere that cares about making quality pies."
The menu is full of out-of-season ingredients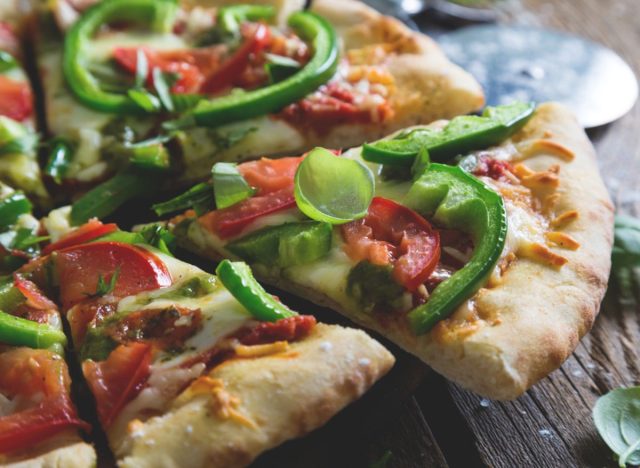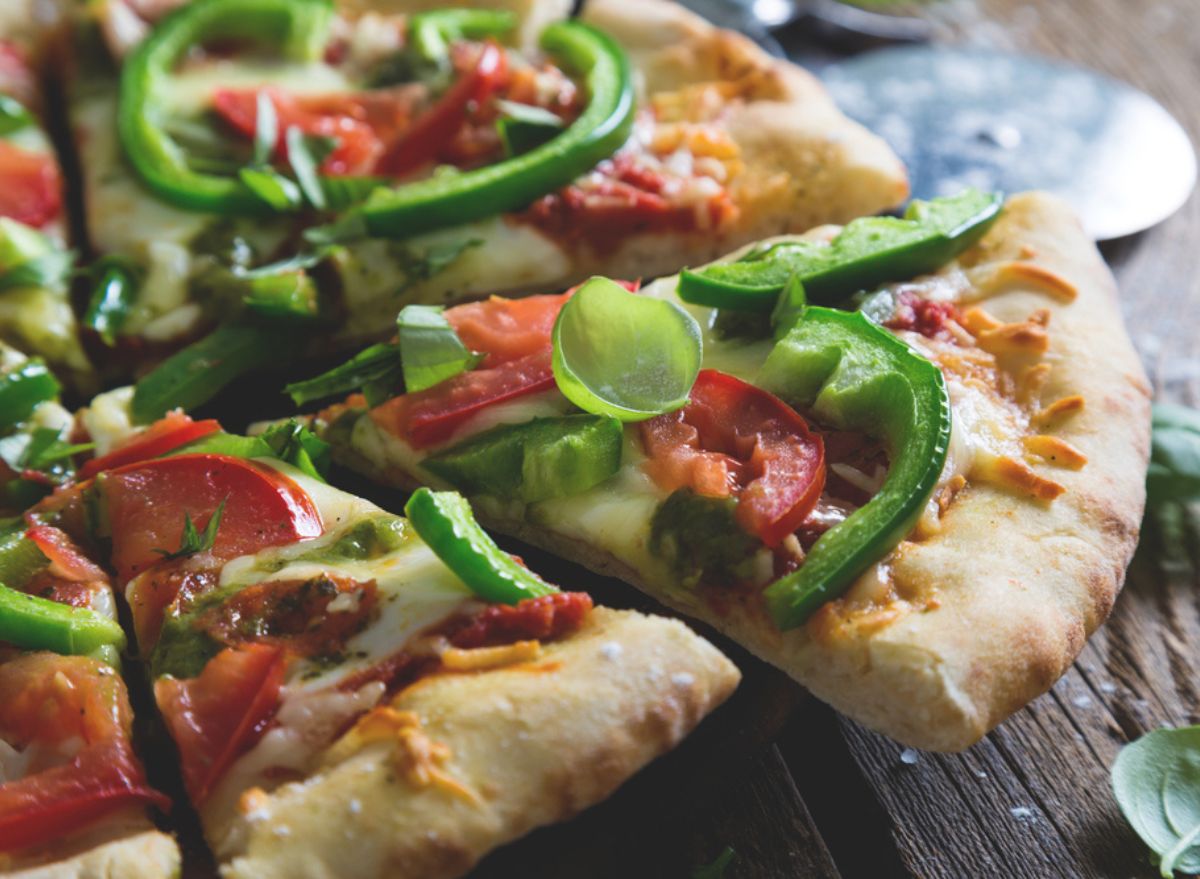 Building on the idea that ingredient quality is paramount when deciding whether to eat at a pizzeria, Glasier mentions that a spot with a ton of out-of-season ingredients on its menu may be a warning.
"Even a serious pizza chef can't make a great pizza without starting with high-quality seasonal ingredients," shares Glasier. "If it's the dead of winter and the menu has fresh tomatoes or bell peppers, it tells you that quality ingredients come second."
The pizza dough looks too uniform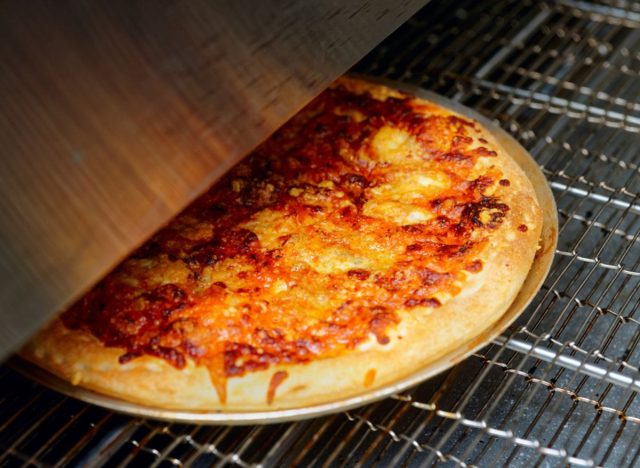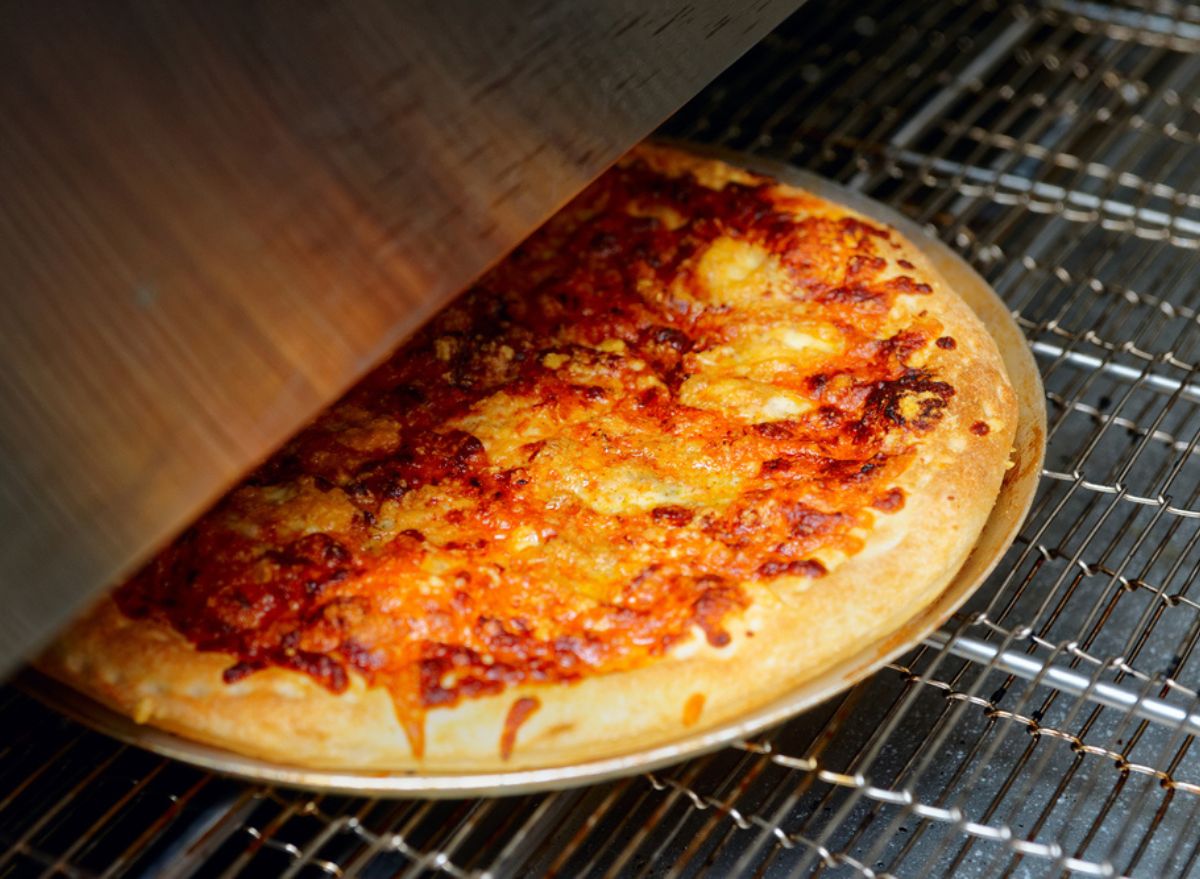 Glasier recommends first doing research online before actually going to the pizzeria. "Look at pictures online before ordering to save yourself the disappointment of paying over $20 for frozen pizza dough," says Glasier. "This common practice saves money on training and waste but ensures the guest gets a product they could buy from the freezer case at the grocery store,"6254a4d1642c605c54bf1cab17d50f1e
He shares that if they don't advertise what's in the dough, and you can't figure it out yourself, ask. "Leave immediately if they mention much more than flour, yeast, and water," he says.