6 Pizza Chains Where Chefs Actually Eat
Here's exactly where chefs like to pick up a slice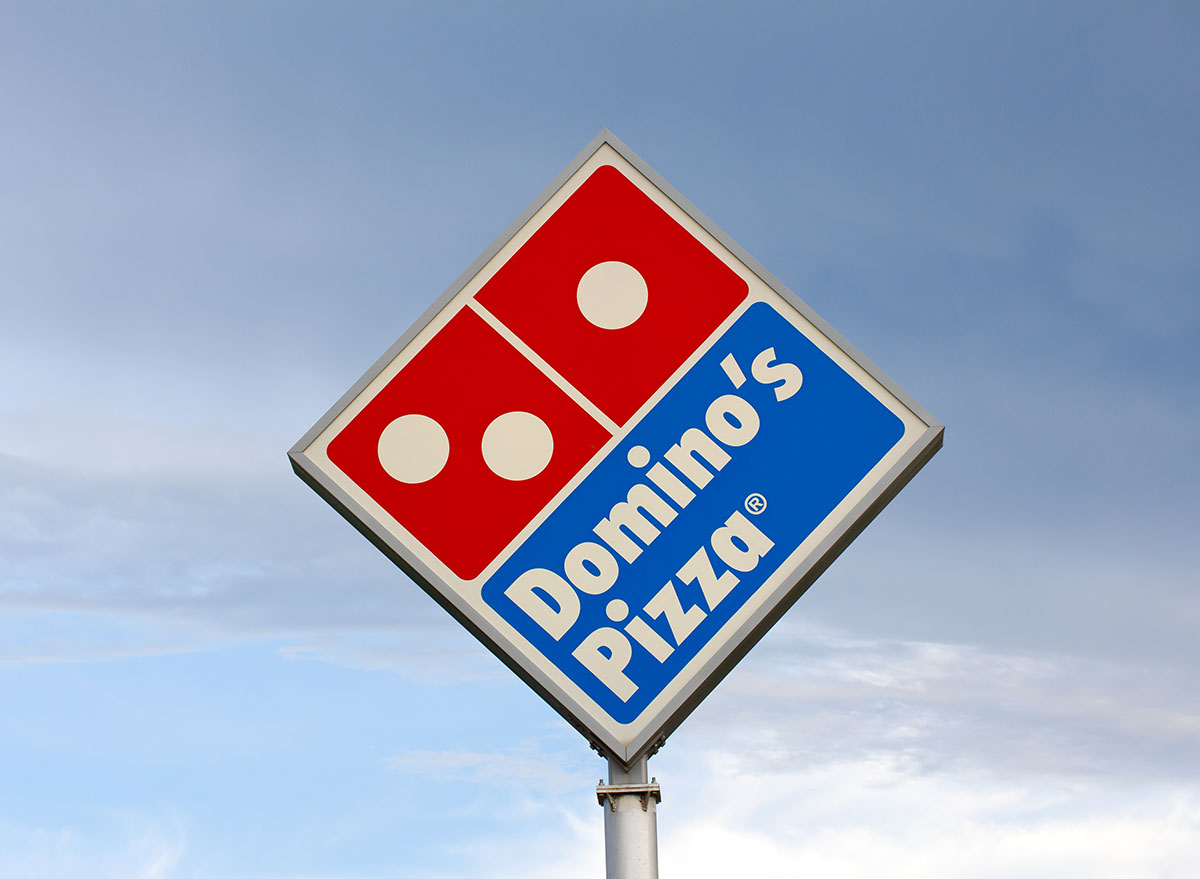 If you love pizza, there is no shortage of places to pick up your favorite slice.  In 2021, there were over 75,000 pizza restaurants in the U.S., down from a pre-pandemic high of 78,000 in 2020. And while many people—including lots of chefs—head to their local pizza restaurant, chains are still a big draw. Domino's was the largest pizza chain in the country with 6,560 locations, followed by Pizza Hut and Little Caesars.
We asked chefs to tell us what pizza chains they think are worth an after-work slice or where they order from on the weekends. From Domino's and Pizza Hut to the smaller, up-and-coming regional favorites, here are 6 pizza chains that chefs rave about.
Domino's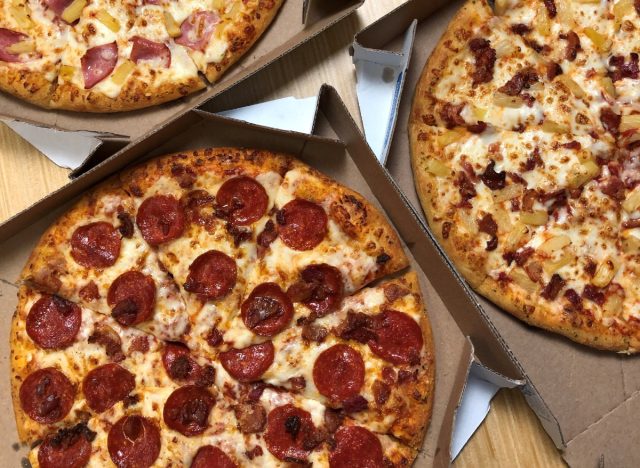 Chef Jonathan Scinto names Domino's, the popular chain that has been in business since 1960, as one of their favorite places to enjoy some pizza.6254a4d1642c605c54bf1cab17d50f1e
"It's one of my go-to's, being a chef and constantly on the go with live events, filming content and coming home late," says Scinto. "They are always open until 12 am, where I live, and you can get delivery up until that time. It's a convenience factor for me when I'm super drained."
Scinto loves to order the 12-inch handmade pan pizza with extra cheese, well done. "I love that crunchy crust, and when the cheese melts on the side of the crust," shares Scinto. "It just feels comforting to me.
Besides this order, he also picks up the stuffed cheesy bread and specialty chicken with bacon and tomato.
Pizza Hut
Pizza Hut is another must-have for Scinto. The chain, which was started in 1958, is one of the largest pizza chains in the world with over 18,000 locations globally. This pizza mainstay began as a small neighborhood pizza shop run by two brothers in Wichita, Kan., and grew to be a global phenomenon in just a few short decades.
"I've been going there since I was a little kid," Scinto shares. "That red roof just has a nostalgic feel to me, like I'm on Main Street America—it brings back memories."
Scinto says that one of his favorite things to get there is the deep dish personal pizza, "especially when it's crispy and comes out piping hot". He also likes to add bacon and beef to it. "It's like a bacon cheeseburger folded in my hand," he adds.
Papa John's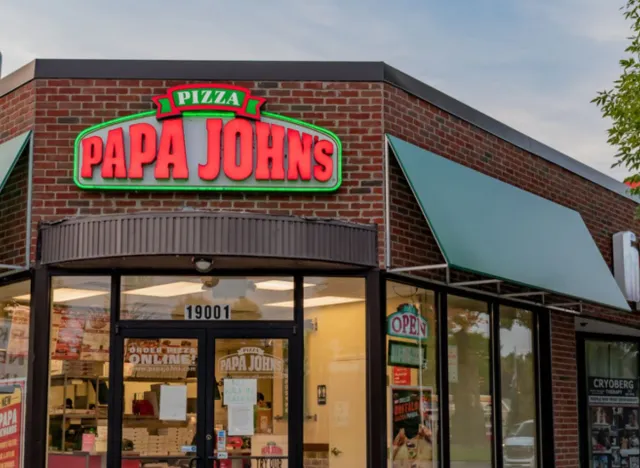 Kyle Jones, head chef at Craft Wood Fired Catering, shares that Papa John's is one of his favorite pizza spots. "I love the quality of their ingredients, the generous portion sizes, and their commitment to using fresh, never-frozen dough," says Jones. "I also appreciate their commitment to sustainability and their involvement in local communities."
Jones says that when it comes to ordering, he likes to get the traditional crust pizza with pepperoni, bacon, and extra cheese. "The combination of flavors and textures is simply irresistible," he adds. "The crust is crispy on the outside and chewy on the inside, while the pepperoni and bacon add a satisfying smoky flavor."
Papa John's currently has over 5,500 locations throughout 49 countries, so you're more than likely to find one not too far from you.
90 Second Pizza
Amy Riolo, chef, cookbook author, and ambassador at the Pizza University & Culinary Arts Center, names the Washington, D.C.-based, 90 Second Pizza, as one of her favorite places to pick up a slice.
"They serve up genuine, healthful, and delicious pies made with fresh, quality ingredients in less time than it takes most larger chains to serve theirs," says Riolo. 90 Second Pizza so far is located in the Washington, D.C. area, with plans to open up more locations later this year.
"I'm a purist, so I love their Margherita pizza with the Vegetariana Rossa as a close second," adds Riolo. "They also offer a nice selection of vegan pizzas, too."
Joe's Pizza
Joe's Pizza, the iconic New York City institution that started in the Manhattan neighborhood of Greenwich Village, has been serving up delicious pizza since the 1970s. With locations in New York City, Miami, and Michigan, Joe's Pizza has become the go-to place for delicious New York-style slices. Hemant Bhagwani, chef and owner of the upcoming NYC restaurant, Goa New York, is especially a fan.
"Joe's Pizza is a New York City staple that has a few locations outside of New York," says Bhagwani. "The sauce is so fresh and the dough is so light and crispy."
Bhagwani shares that the Sicilian slices, and the chain's super-fast service, are both great.
Stellina Pizza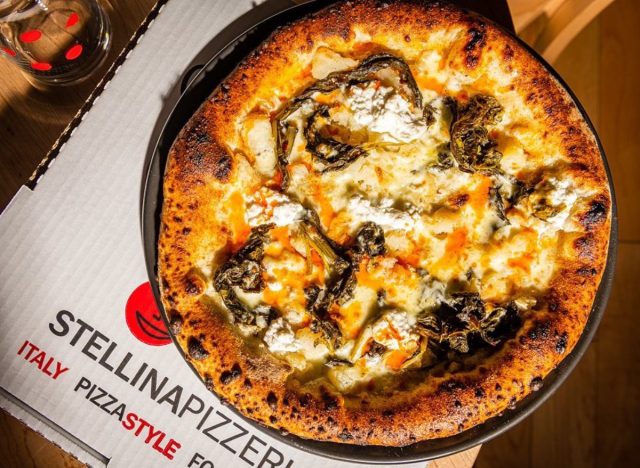 Another must-try from Riolo is Stellina Pizzeria, a regional Washington, D.C. favorite that has a few locations. Riolo especially likes their creative Neo-Neapolitan pizza.
"They offer their own creative spin on pizza," explains Riolo. "Chef Matteo Venini has even created the Cacio & pPepe pizza as a riff on the classic Roman pasta dish. Their Basilico alla Genovese with Genovese basil and garden herbs and vegetables is my favorite."
If you want to try out Stellina, but don't live in the area, Riolo shares that the restaurant freezes pizza in-house to ship across the country.