Costco Shoppers Are Reporting This Issue With the Chain's Produce
Grocery shopping has become a crapshoot for many.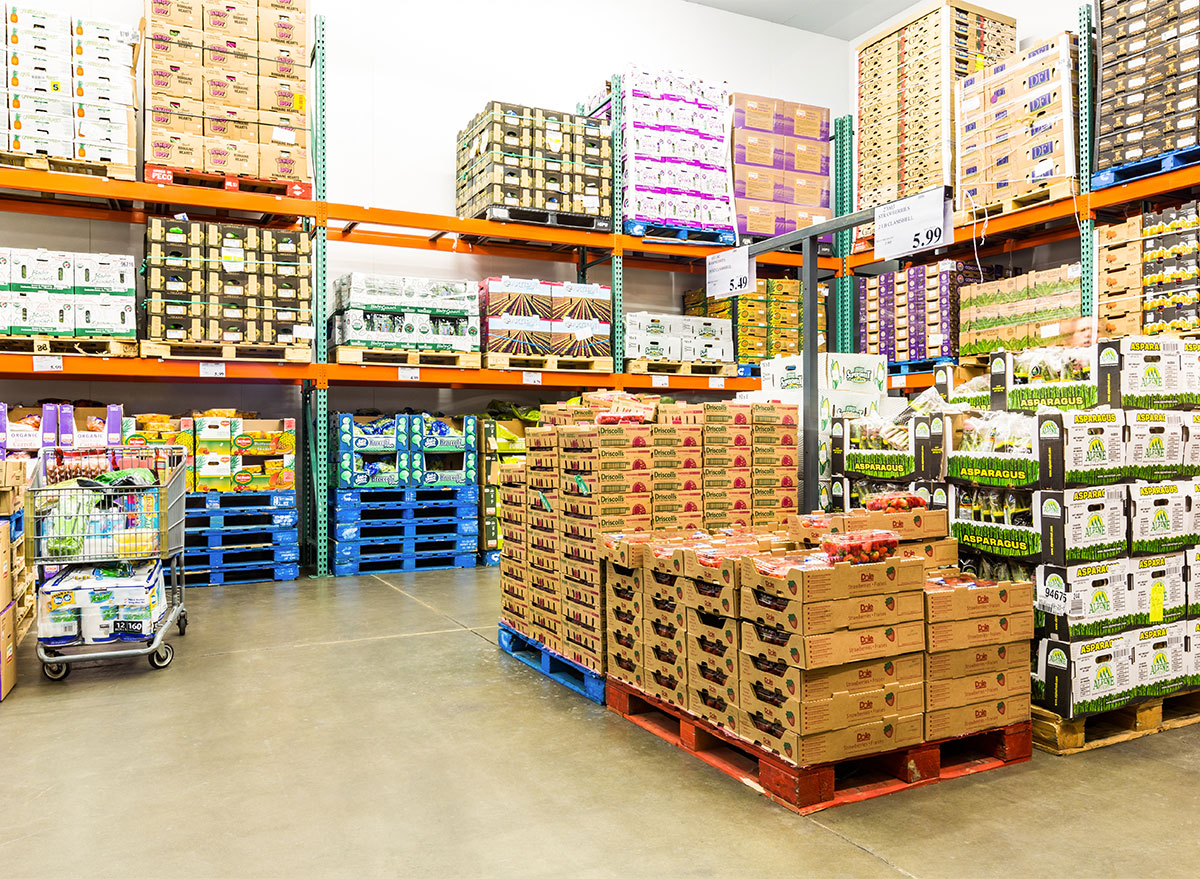 Shopping for produce at the grocery store can be a real gamble. You may plan on eating those fruits and veggies within the week, but there's no guarantee that they won't spoil sooner.
While it's not unusual for produce to go bad shortly after being purchased, it's become an all-too-common occurrence for several Costco shoppers.
In a recent Reddit thread, one user shared that whenever they buy Russet potatoes from Costco, some of the spuds—which can last up to five weeks in the pantry and four months in the refrigerator—begin to rot within two weeks. More than 50 users commented on the thread, with many sharing similar experiences.
"I thought I was doing something wrong!!! Thank you for speaking up!" one user wrote.
"Over 20 years ago, I yelled at my parents to PLEASE stop buying potatoes from Costco. Half were black inside and the other half would be crystallized. Since becoming an adult myself, I have never purchased potatoes, onions, and garlic from them," another user added.
Meanwhile, other Reddit users expressed that this produce problem extends beyond Costco, with some commenting that the potatoes they purchase from their local grocery stores don't last long either.
Some proposed that the spuds are sitting in distribution centers for long periods of time, while other users cited potato shortages as a possible culprit.
Several shoppers offered up their suggestions for extending the shelf life of the fickle vegetable. Some of the tips include storing the potatoes in an open basket or burlap sack in a cool, dark place away from other produce, boiling and then freezing them, not washing the potatoes until they're ready to be used, and following the path of least resistance: eating them right away.
Unfortunately, this isn't the first time Costco shoppers have taken to Reddit to report issues with their produce. Back in May, one user shared that shortly after purchasing a package of peaches, several of them were covered in mold. Almost 50 users flocked to the post to share their experiences, opinions, and suggestions.
Brianna Ruback
Brianna is a staff writer at Eat This, Not That! She attended Ithaca College, where she graduated with a degree in Journalism and a minor in Communication Studies.
Read more about Brianna