10 Surprising Items Your Grocery Store May Not Have in Stock
The coronavirus isn't gone and neither are empty shelves.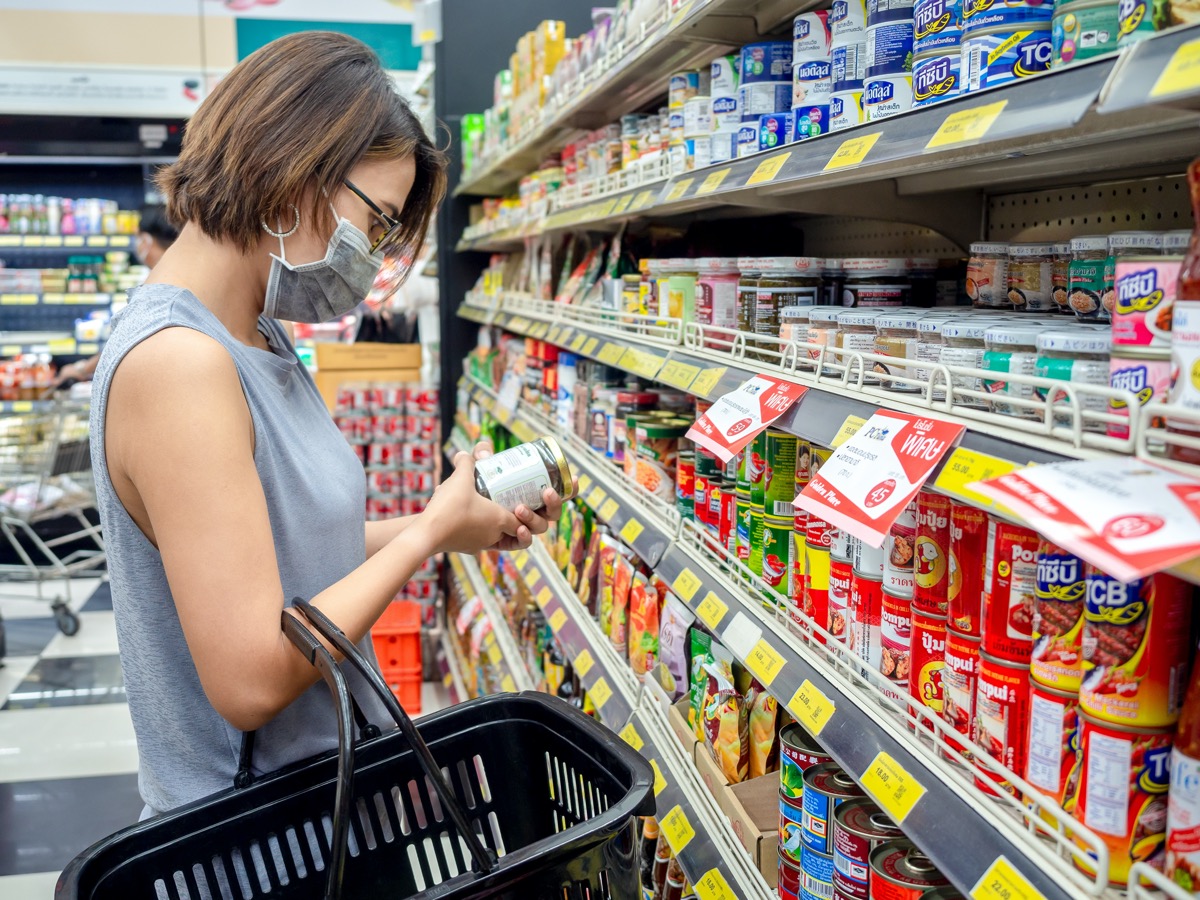 The way we shop at the grocery store now is unlike the normal of a few months ago. New safety measures in place to curb the spread of COVID-19 mean mandatory mask-wearing and one-direction only aisles. Bulk-buying is common and some items are scarce. And while many products have made their way back to shelves, a lot still don't have a lot of inventory.
Here are 10 things your grocery store may not have in stock to note on your shopping list.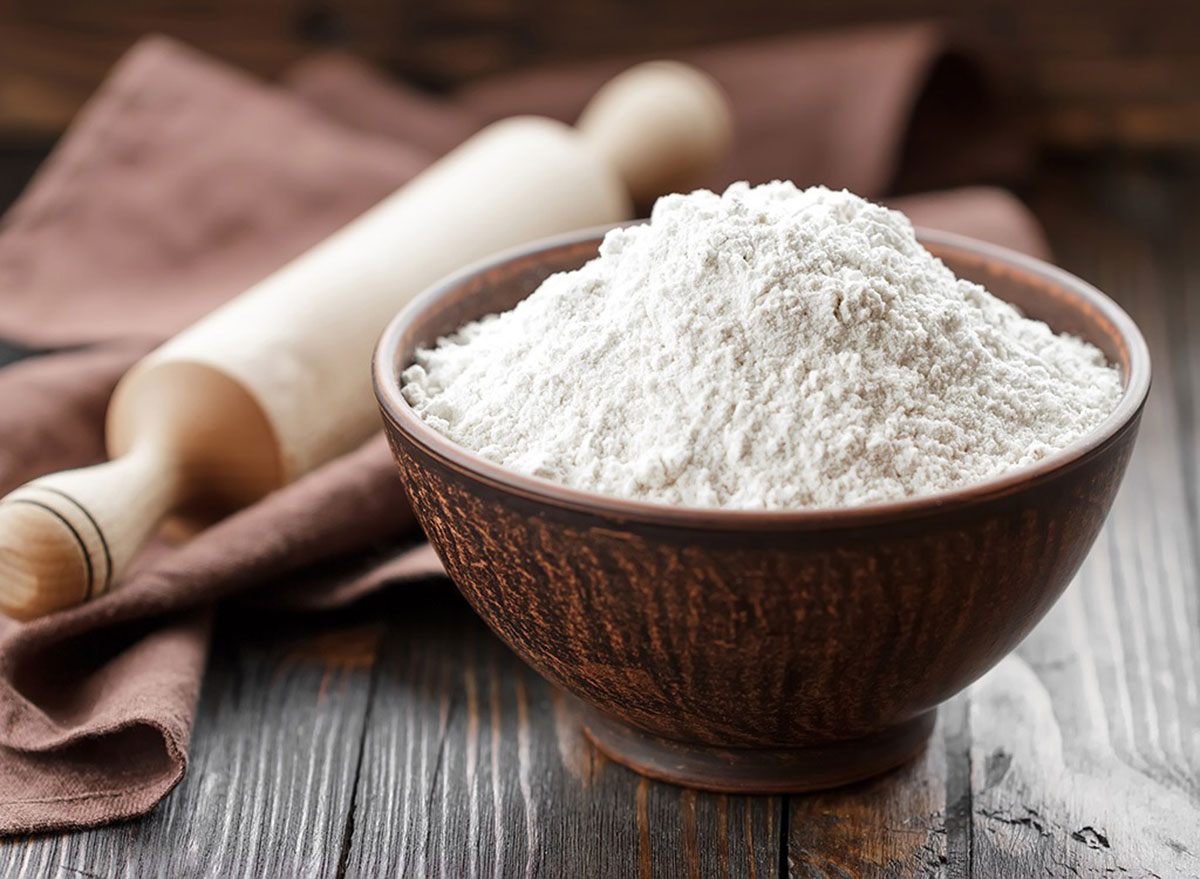 Bread making was super trendy back when the pandemic began in March. So much so that flour became scarce at most grocery stores. With demand so high, it is hard to keep shelves full. But one flour mill in England reopened after being closed for about 50 years in order to produce some of most recipes' main ingredients, and production is catching up to the demand.
Here's why Sourdough is the Clear Winner of Make-at-Home Quarantine Bread.
Back in April, the production of carbon dioxide drinks was down 30% because plants were closing. While that was a few months ago, the effects may still be felt at the grocery store, and your favorite carbonated drinks might not be available. That, or there may be a limit on how many you can buy during one trip.
While you are there, avoid the 33 Worst Mistakes You're Making at the Grocery Store.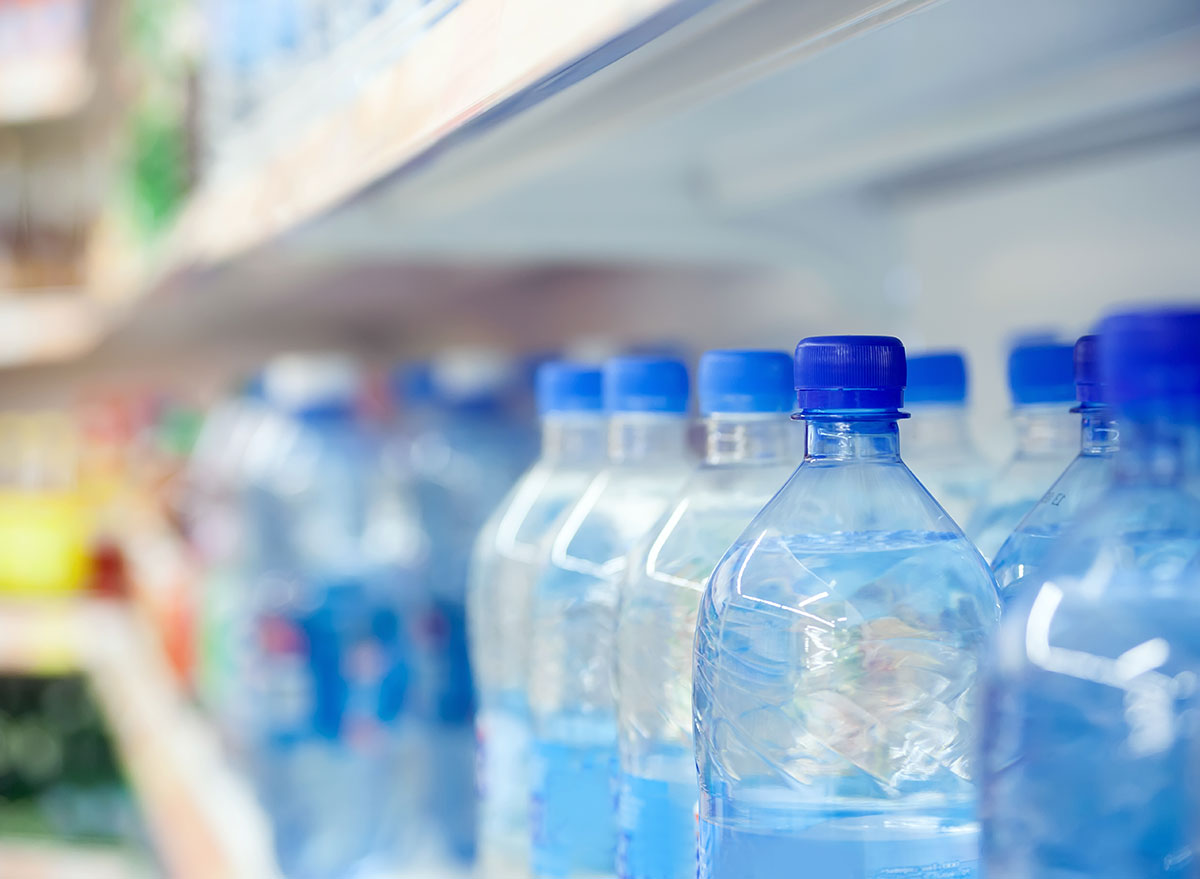 According to Yahoo! Finance, we're drinking more bottled water now than ever. And especially during a pandemic, when it's truly up in the air when things will be back to normal again, people want to be sure they have enough of household essentials, like water, so it might be hard to find.6254a4d1642c605c54bf1cab17d50f1e
If you're picking up a pack at this store, however, their Popular Bottled Water Contains High Levels of Arsenic, a New Report Finds.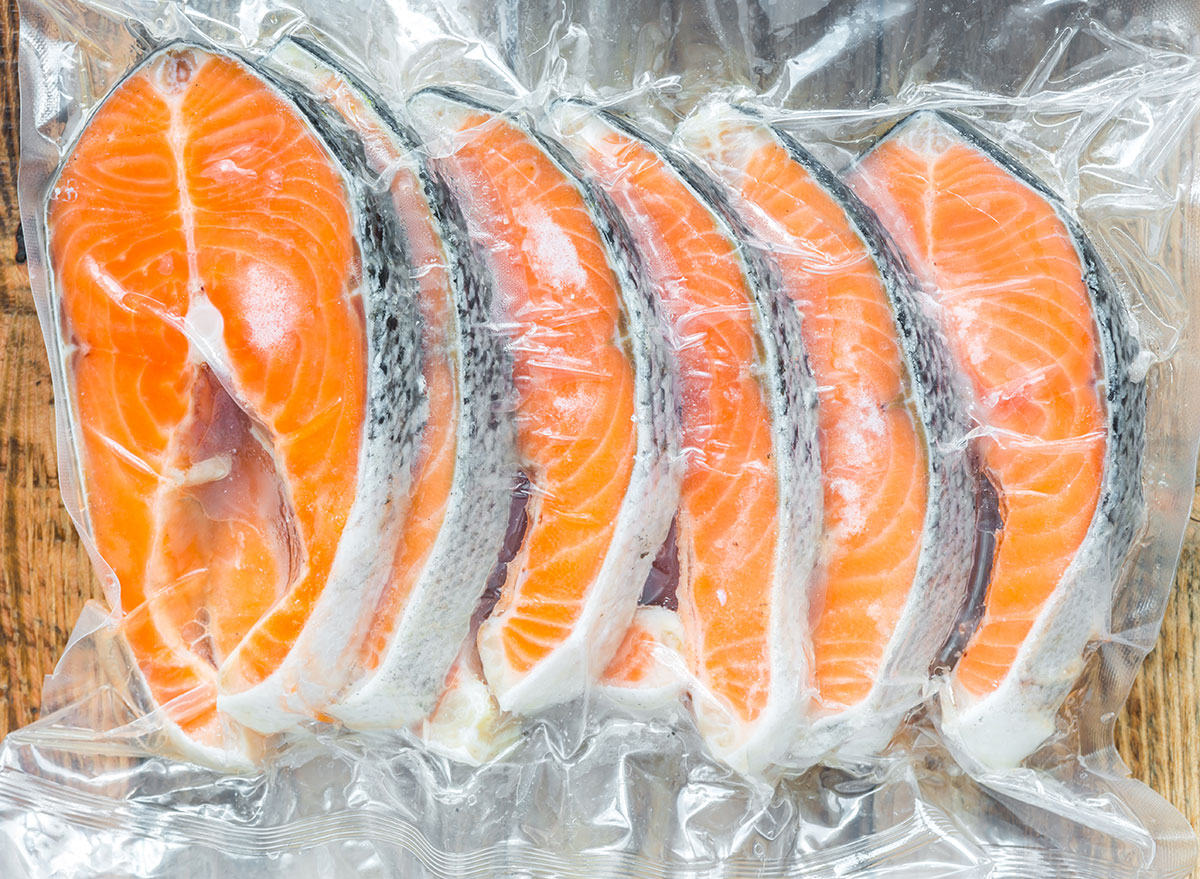 The coronavirus pandemic has not been kind to the fish industry. Some areas that rely on the fish market took a big economic hit and so supply from the Mediterranean and the Black Sea virtually stopped. Don't be surprised if the fresh fish selection at your supermarket isn't what it used to be.
However, the supply hasn't affected how much people are picking up seafood in general (no matter the cost). Grocery Shoppers Are Secretly Buying More of This Time Than Ever Before.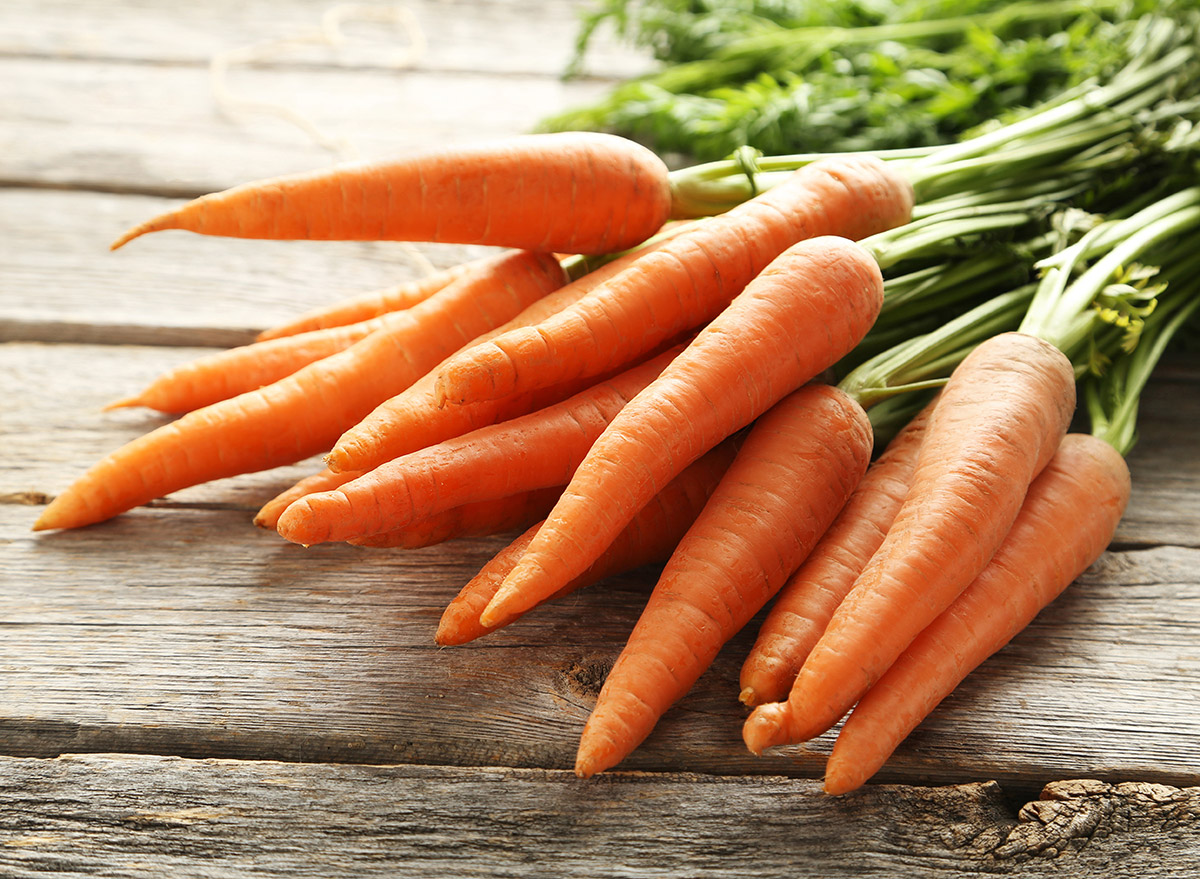 Carrots could be the next food item that sees a big shortage in the produce section because of the coronavirus. Some vegetable packing plants have employees who tested positive for the virus, according to Reuters. And one employee at Grimmway Farms in Bakersfield, California, which is the largest carrot production facility, recently died of the virus.
In addition to fewer carrots, Expect This Change to the Produce Aisle at Your Grocery Store.
"We sell billions of bananas," Walmart CEO Doug McMillon recently told Bloomberg. They've even had to set up "banana ripening rooms" inside distribution centers in order to make the process quicker so they can get them out into the produce section ASAP. So don't be surprised if there aren't many bananas at your local grocery store — but don't worry, they'll be restocked when they're ripe and ready!
This organic food brand that makes frozen and snack products that are sometimes vegetarian, vegan, or gluten-free, recently removed some products from grocery stores. While they used to offer 228 products, during the pandemic that number dipped to 71, according to Bloomberg. The good news is that some products, like the Roasted Vegetable Pizza, are already back in stock. But you might have to be patient for others to return.
Here's Why So Many of Your Favorite Foods Are Quietly Vanishing from Shelves right now.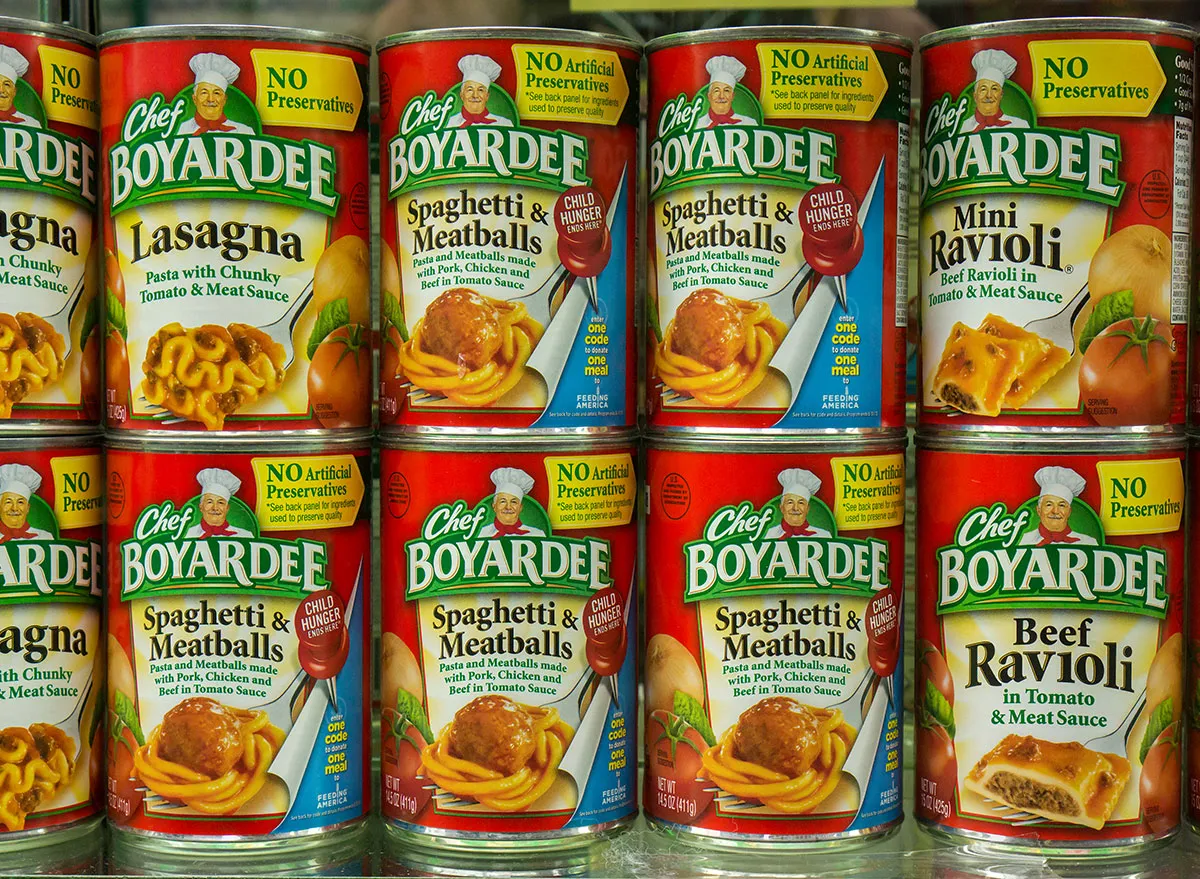 Bulk buying this iconic canned pasta now means your local grocery store might not have it in stock. Chef Boyardee's parent brand, Conagra, recently told the Wall Street Journal that they won't be able to keep up with the increase in demand unless people start buying less.
With the rise in at-home-cooking during the pandemic, McCormick says their spices were sold 26% more between March and June compared to the same time in 2019. The sharp increase in demand forced them to look at ways they can begin to supply grocery stores like normal again, so they are opening manufacturing facilities 24 hours a day. This way spices will be in stock by the holiday season!
If you're cooking more right now, be sure to note The Unhealthiest Eating Habits During the Pandemic.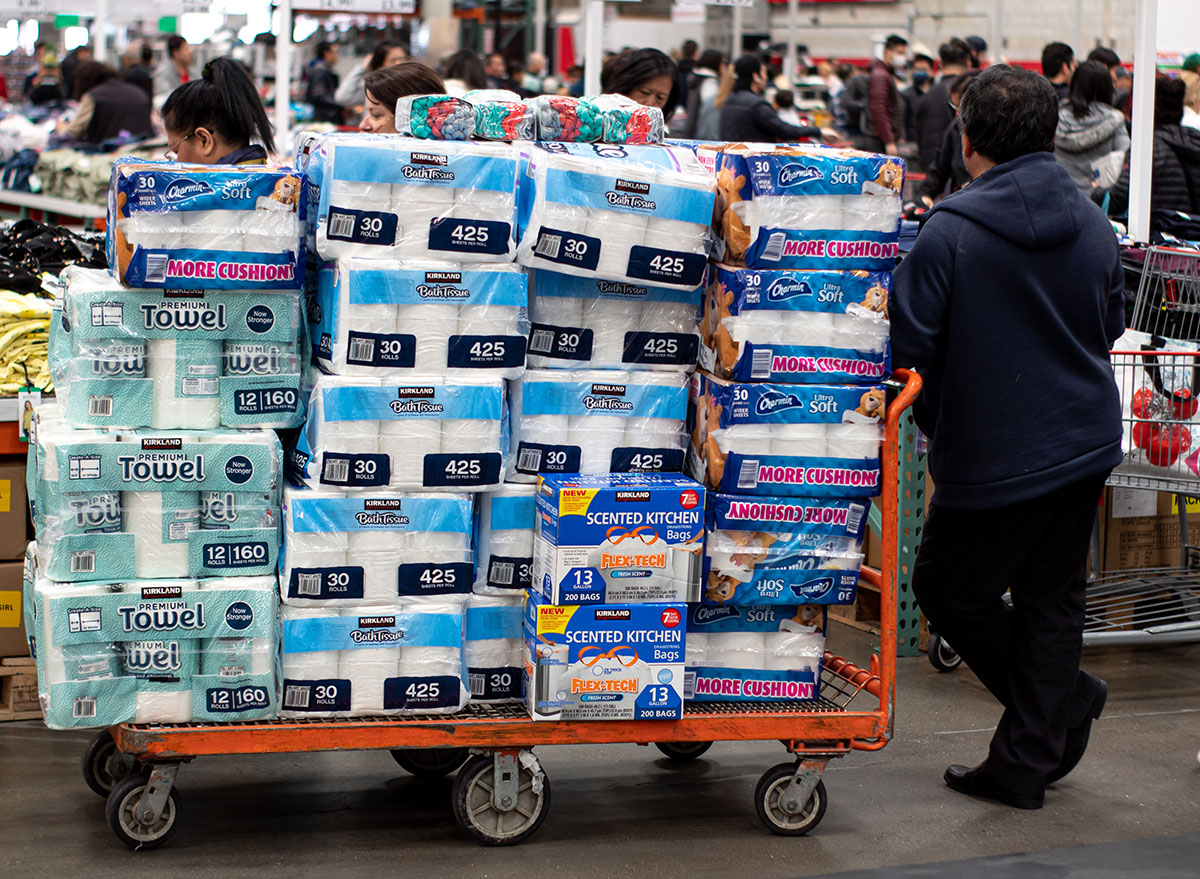 Yes, it's been a few months since toilet paper was nowhere to be found at grocery stores and security was brought in to prevent customers from hoarding it. But you still might see the effects today. Toilet paper might not be back in stock yet, or you may only be able to buy one or two packs since the pandemic isn't over.
For all the latest grocery news, sign up for our newsletter!
Amanda McDonald
Amanda has a master's degree in journalism from Northwestern University and a bachelor's degree in digital journalism from Loyola University Chicago.
Read more about Amanda