20 Healthy Ways to Eat Holiday Leftovers
Tis' the season, foodies! Endless bowls of mashed potatoes, boats of gravy and baskets of perfectly fluffed rolls are awaiting us at the holiday tables.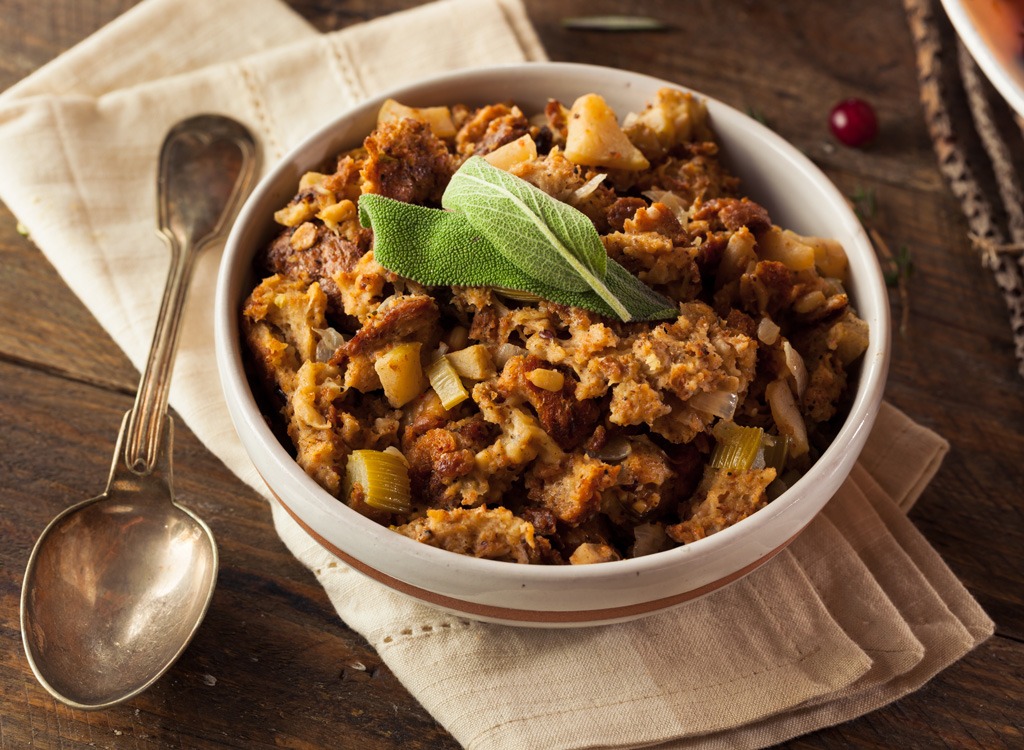 The chaos of the holidays often means your mall has turned into a zoo, checking your bank account is out of the question, and there's always that family member you need to hide the good scotch from. But the holidays also mean traditional meals that make you feel warm inside and out.
Comfort food is synonymous with the holidays for good reason. Delicious meals and hearty side dishes that only come around this time of year are undeniably one of the best parts of the season. It's the special time of year when you can let loose a little bit and enjoy good company with even better food—from the long awaited Grandma's Green Bean Casserole to Auntie's Pecan Pie, these holiday staples have a place in our hearts that can't be resisted.
Now that it has all finally arrived at your table, those few forbidden holiday words, "I can't, I'm on a diet" fly right out the window. So, instead of feeling guilty after each meal that you just indulged in, enjoy your favorite only-comes-once-a-year dishes and get back to your healthy routine after all the celebrations, even with those leftovers staring at you from the fridge.
Take a twist on your normally heavy dishes by incorporating them into one of these 20 fiber-rich, nutrient dense treats. They can be used for anything from breakfast to dessert, without all the excessive sugar, fat, and refined carbs. Because don't forget: Summer bodies are made in the winter. And if you're headed to the grocery store anytime soon, why not also find out the 21 Times You Should Choose the Generic Brand so you can save some money?!
CRANBERRY OATMEAL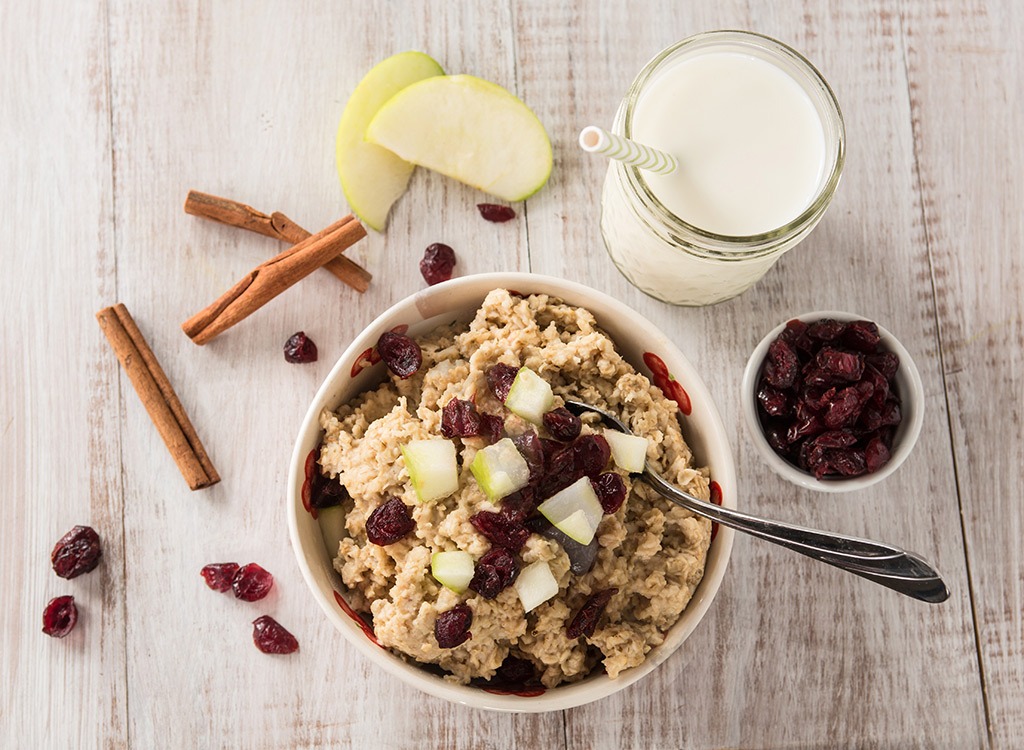 Oatmeal is the perfect way to start your day—especially with a little help from one of the season's favorite sauces: cranberry sauce. Add in a spoonful with a handful of shaved almonds and a sprinkle of cinnamon. This warm winter breakfast is loaded with antioxidant rich spices, good-for-you fats, and waist-whittling whole grains. If you have some extra oats, learn how to make overnight oats with our 20 Ultimate Tips for Making Overnight Oats!
PUMPKIN PIE SMOOTHIE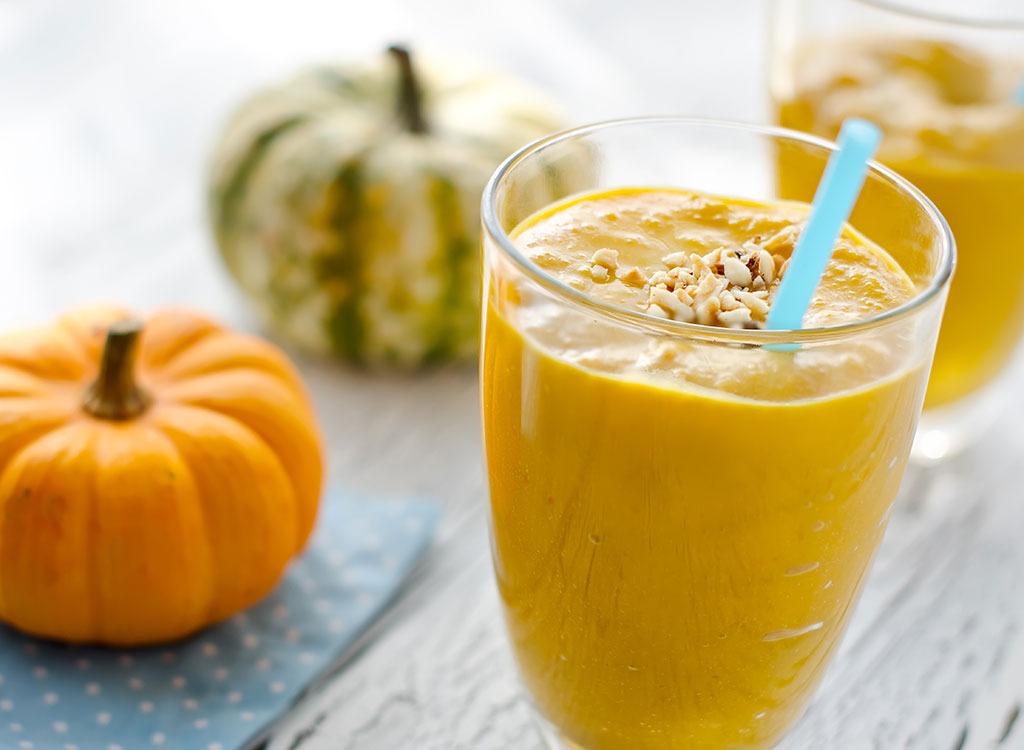 Is there anything that screams holidays more than homemade pumpkin pie?! Once you've capped your cravings for dessert, try incorporating pumpkin filling into a smoothie instead. Combine a vanilla protein powder, pumpkin puree, cinnamon, nutmeg, a touch of maple syrup, banana and ice. Make this rich smoothie in the a.m. to start your detox the right way!
STUFFED PEPPERS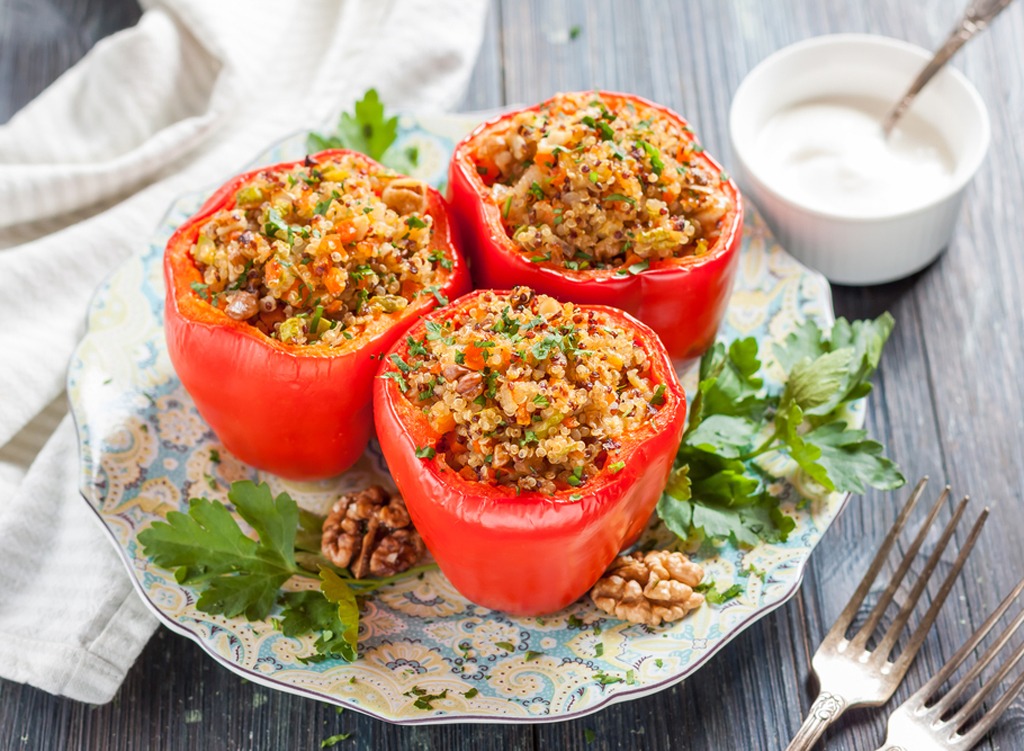 Turkey is always on the table during the holidays, and we're not mad about it. Not only is it one of the leanest proteins out there, it also can be easily flavored with different spices, seasonings, and sauces, meaning it can be added to almost anything! For lunch or dinner, shred the leftover turkey and then add tomatoes and vegetable to make a light meal that is sure to satisfy. Speaking of mid-day meals and habits, don't miss these 18 Lunch Rituals to Help You Lose Weight.
SUPERFOOD SALADS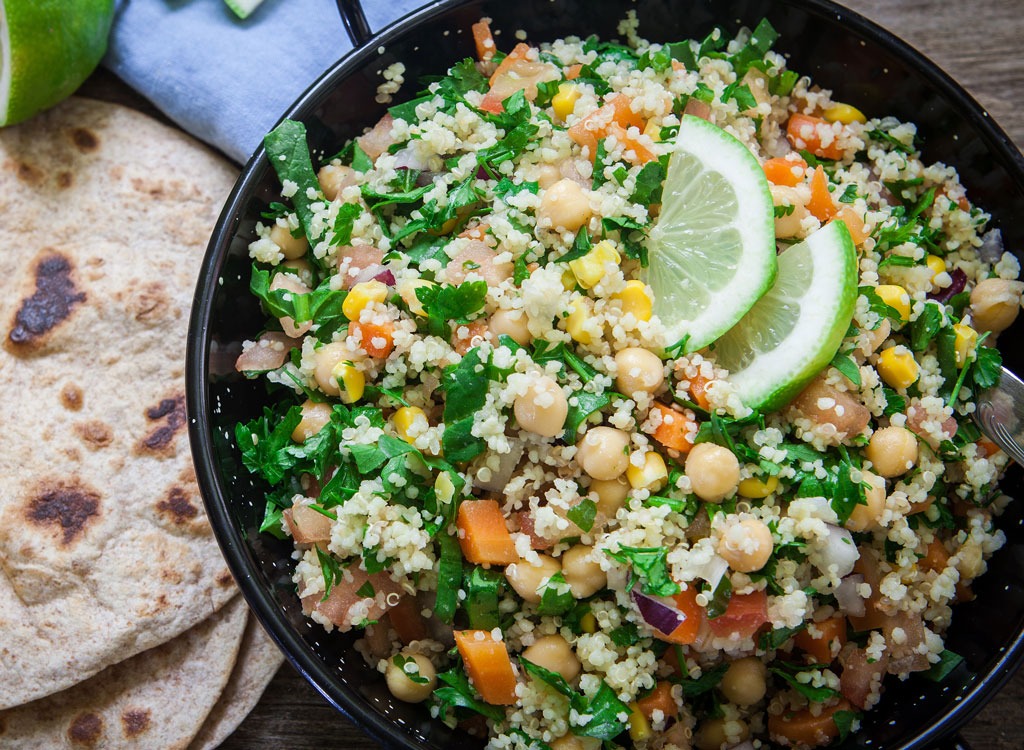 There are so many salad options to add your leftovers to. Top a bed of spinach, kale, or quinoa with any of the leftover veggies and meat, and a drizzle of oil and balsamic vinegar. This superfood bowl packs in all your vital nutrients that will get you back to your routine!
LETTUCE WRAPS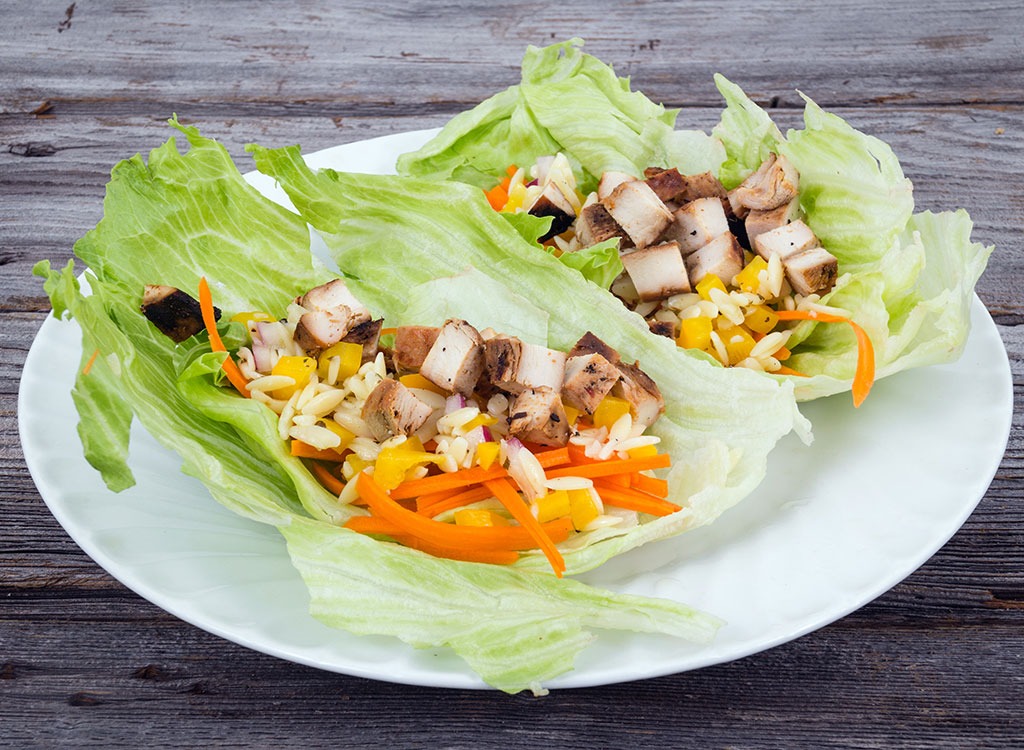 There's no way you're going back to that sad desk lunch after all the holiday dishes you've been enjoying. Instead, wrap up your leftover meats in large lettuce leaves for an anything-but-carb-laden dish to help you get back to your healthy diet. This is the perfect way to fill up without over-stuffing yourself at the table.
FRITTATA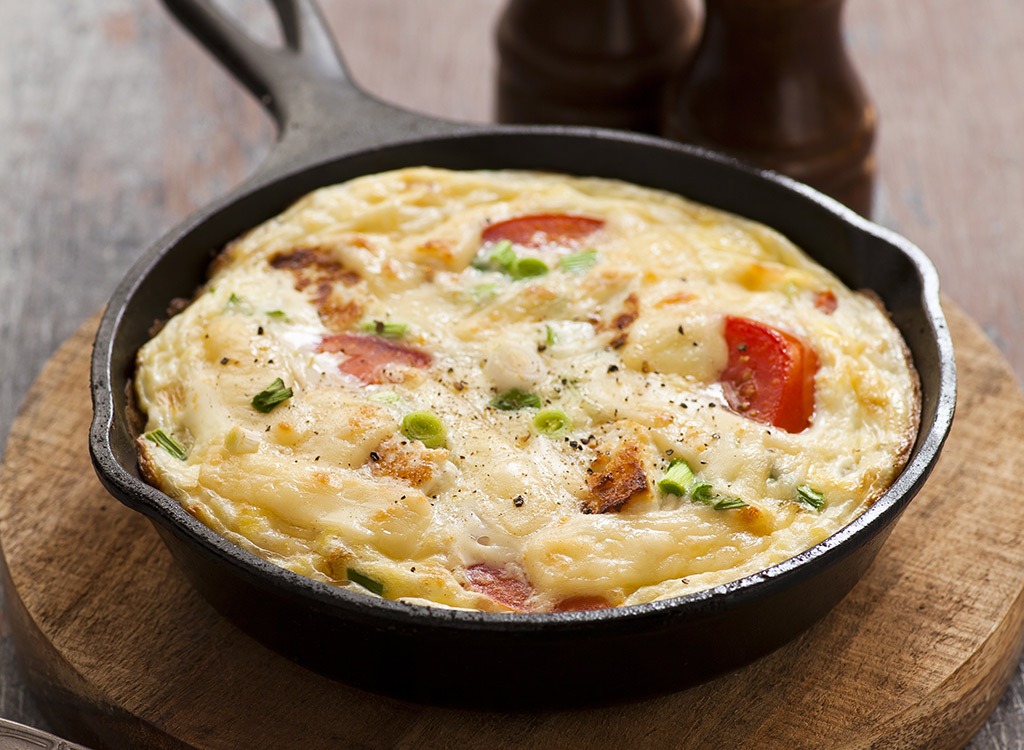 When in doubt, egg it out! Mix in any of your leftovers with eggs and stick it all in the oven to make a frittata you can indulge in any time of the day. Eggs are a protein rich source of energy that will get you through your mornings or keep you satisfied at night.
DON'T MISS: 26 Things You Need To Know Before Buying A Carton of Eggs
SOUP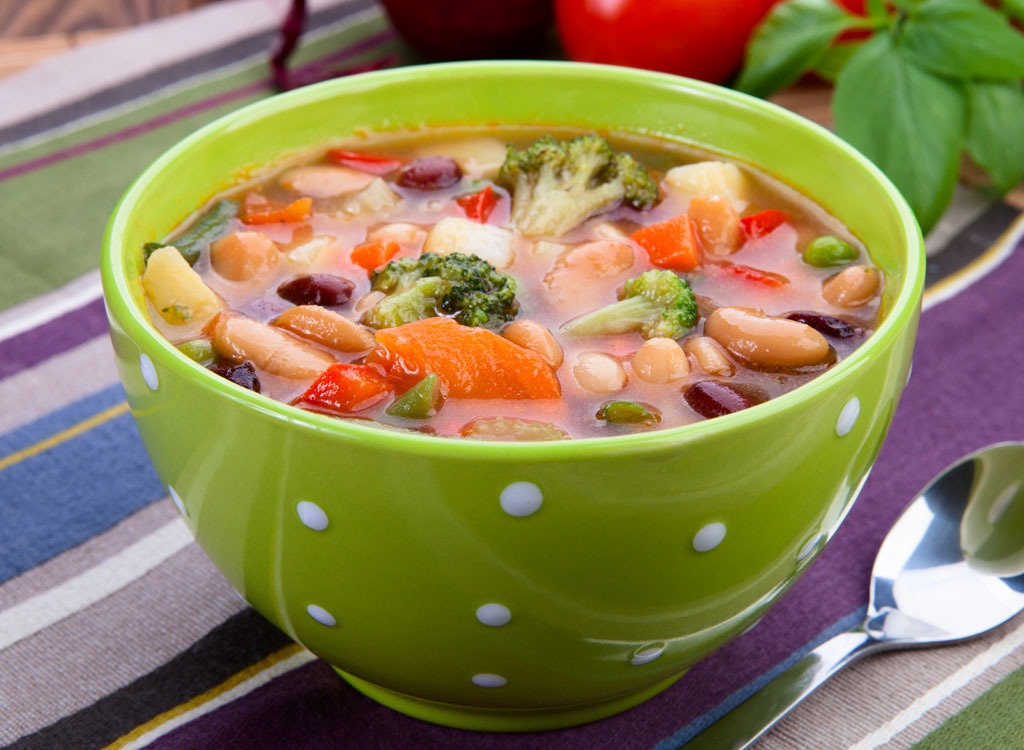 Make a simple soup by shredding any leftover turkey with defrosted frozen vegetables, spinach, white beans, and broth. Heat it up together on the stove with any additional seasoning and viola! You've got a bowl you can bring for lunch or save for dinner. Homemade soup is an easy winter dish that will keep you cozy and is void of any harsh chemicals or additives.
CASSEROLE
6254a4d1642c605c54bf1cab17d50f1e
The answer to "What do I do with this food?" can always be a casserole. A casserole is just a bunch of layers of delicious food with the addition of a sauce to help them all blend together. And somehow it always turns out just right. Find out the 25 Best Casserole Tips Everyone Should Know!
POTATO CAKES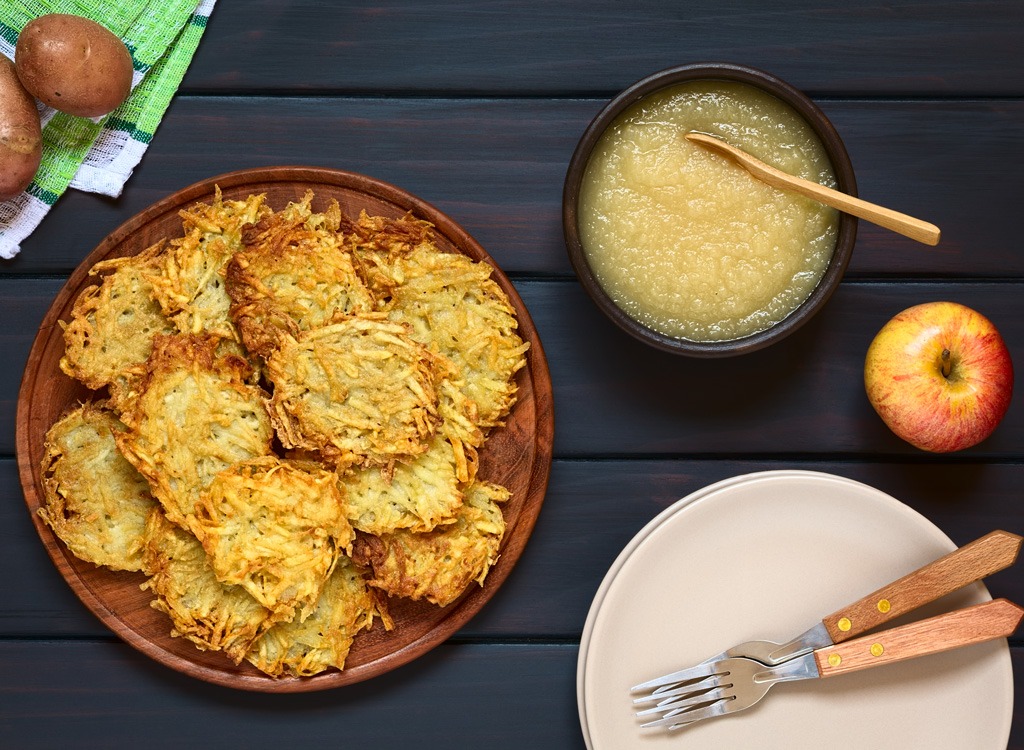 There's no such thing as tiring out from too many potatoes. Make them feel fun and new by transforming any leftovers into pancakes. Create mini ones out of mashed potatoes and dip them into a healthy sauce as a snack or form bigger ones and stack them up with a layer of turkey and a small amount of gravy. Yum!
STUFFED MUSHROOMS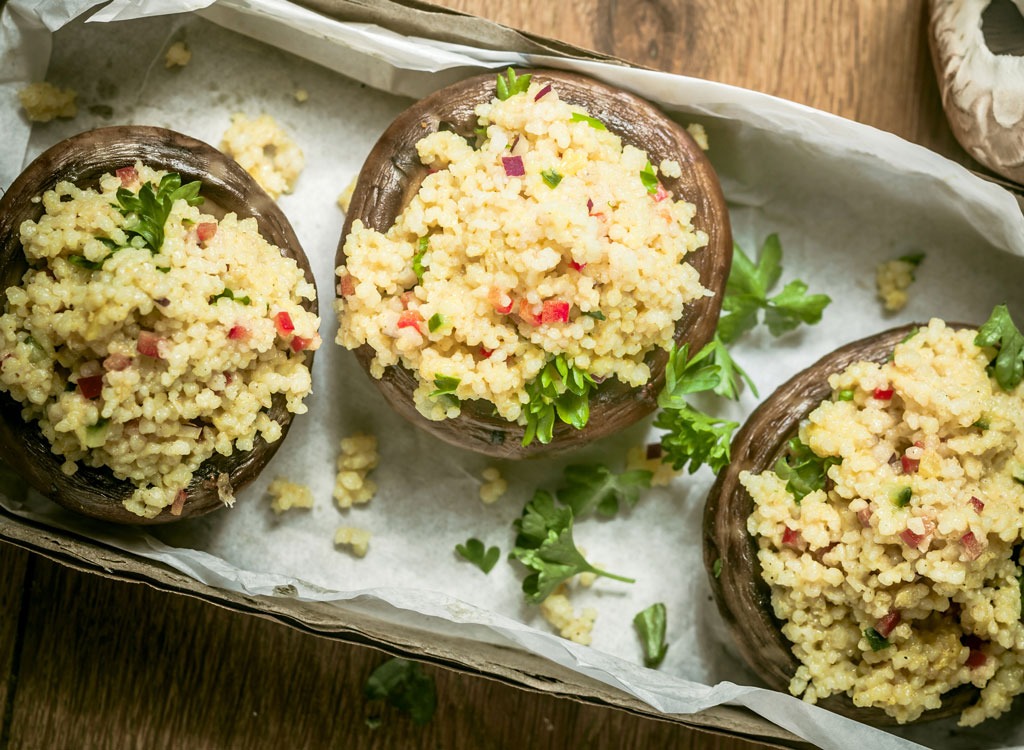 When in doubt, stuff it in a mushroom. Pile in turkey, stuffing or mashed potatoes with veggies into a large Portobello mushroom with a sprinkle of cheese. Cook it in an oven at 400 degrees for 15-20 minutes. This is an entirely new dish with some added health benefits of the mighty mushroom.
OPEN-FACED LEFTOVER SANDWICH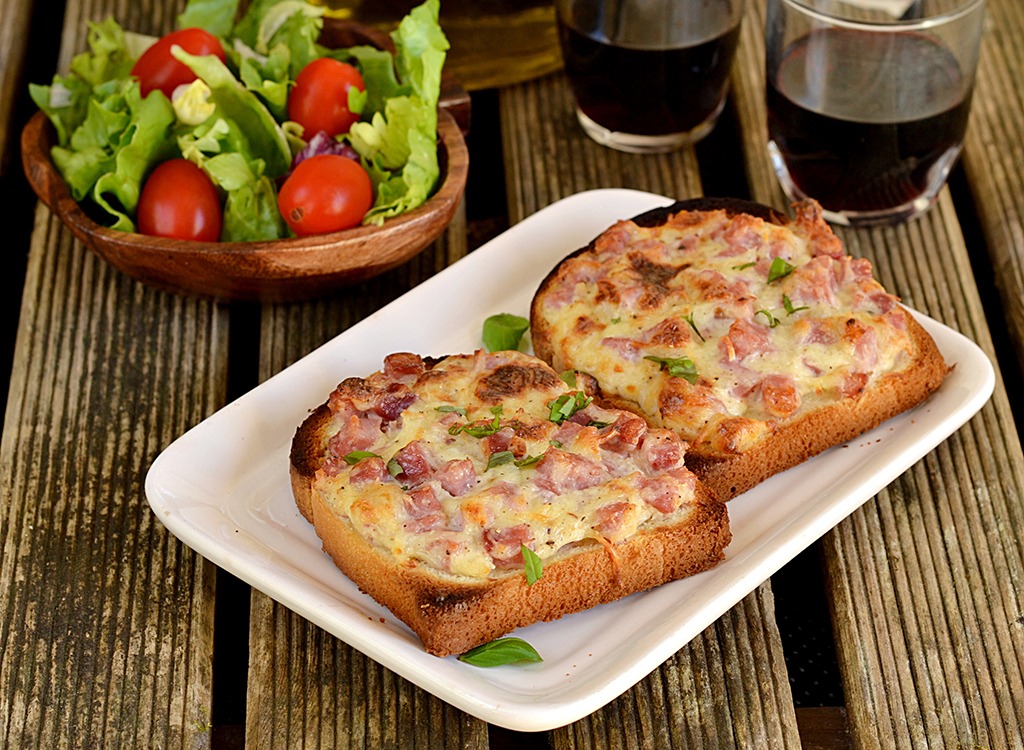 When you get a hankering for the flavors of the season, go for a simple sandwich made decadent! With whole wheat or Ezekiel toasted bread, a layer of cranberry sauce, turkey, avocado and a slice of white cheese. This bite is one you can't miss and definitely won't regret!
PUMPKIN TURKEY CHILI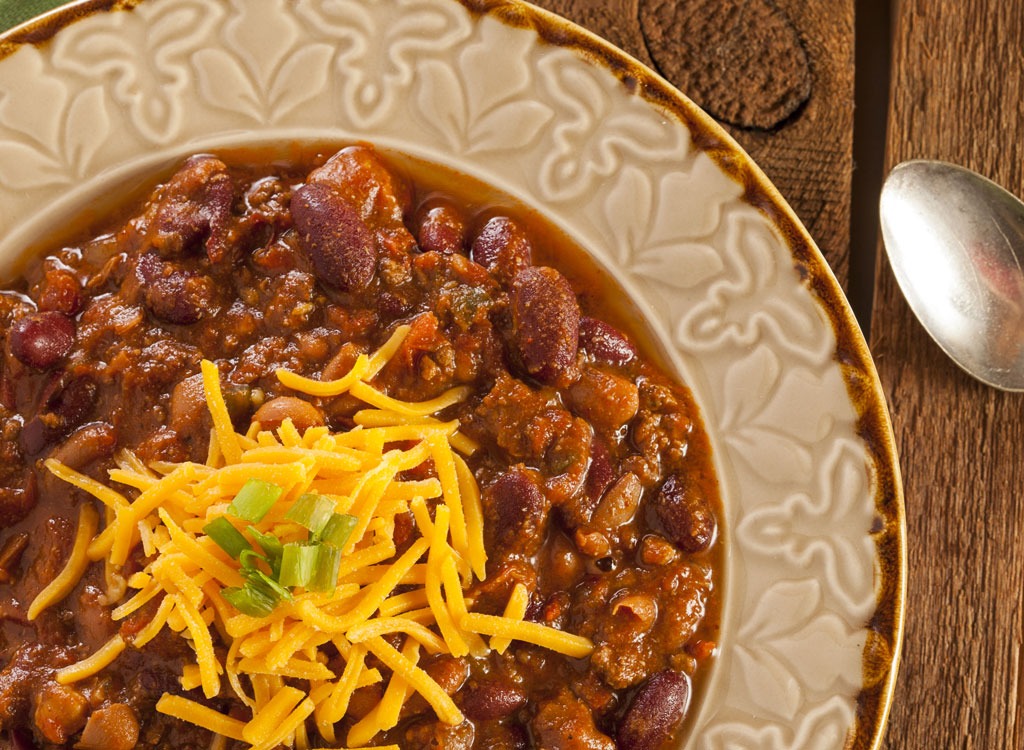 With a pumpkin turkey chili, you'll evoke those happy memories that come with the holidays, even after they've passed! Bring the warm flavors of pumpkin puree and the hearty taste of turkey together with the addition of beans, diced tomatoes, onion, chicken broth, and all your favorite chili spices.
SHEPHERD'S PIE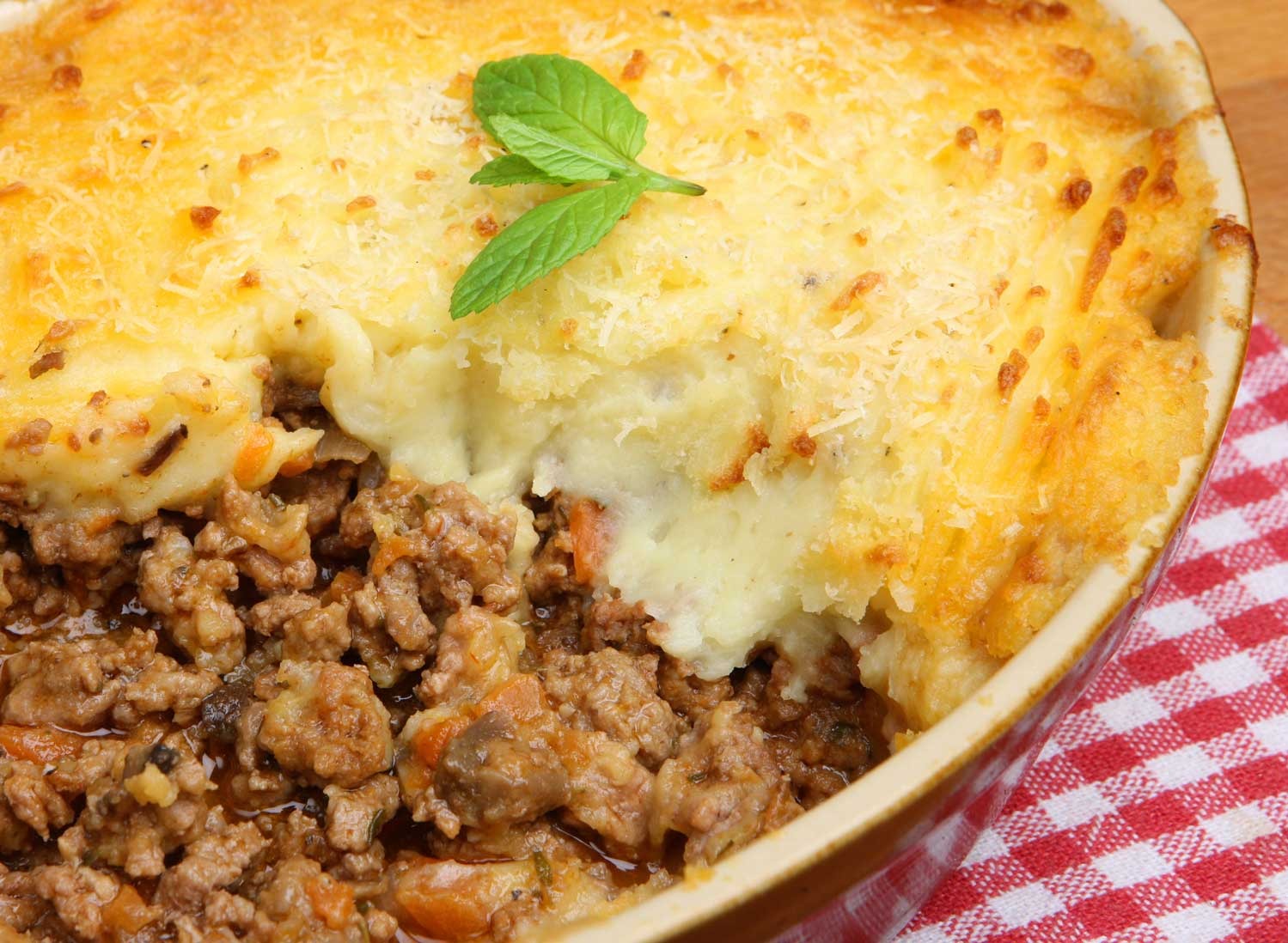 Use the turkey meat and the mashed potatoes sitting in your fridge to make a comforting shepherd's pie by loading in some classic vegetables like carrots and peas.
HAM & CHEESE CAULIFLOWER RISOTTO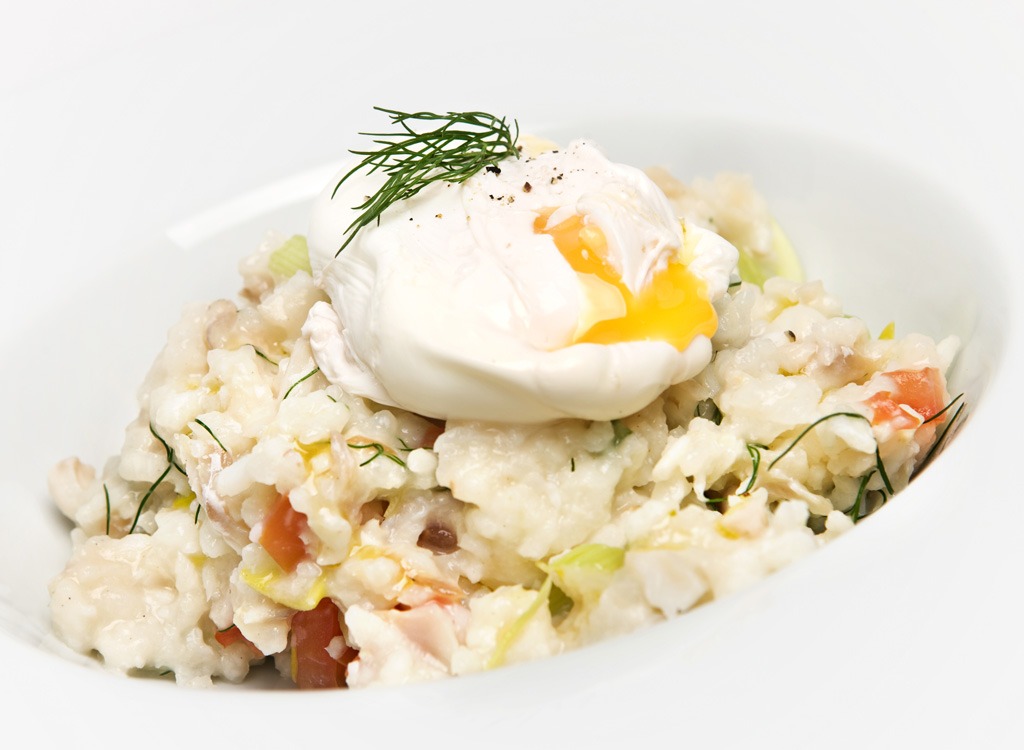 If your fam is a ham fam, make a cauliflower risotto with any of the leftovers slices! Risotto is typically made with heavy ingredients like rice and cheese. Just cut the heaviness in half and chop up a head of cauliflower (or pulse it in a food processor) until it resembles the texture of rice. Add a tablespoon of flax meal and chicken or vegetable broth with any additional seasonings and a sprinkle of cheese and diced leftover ham. This dish feels like you're indulging, despite being only a quarter of the calories of a classic risotto.
SUPER GRAIN BOWLS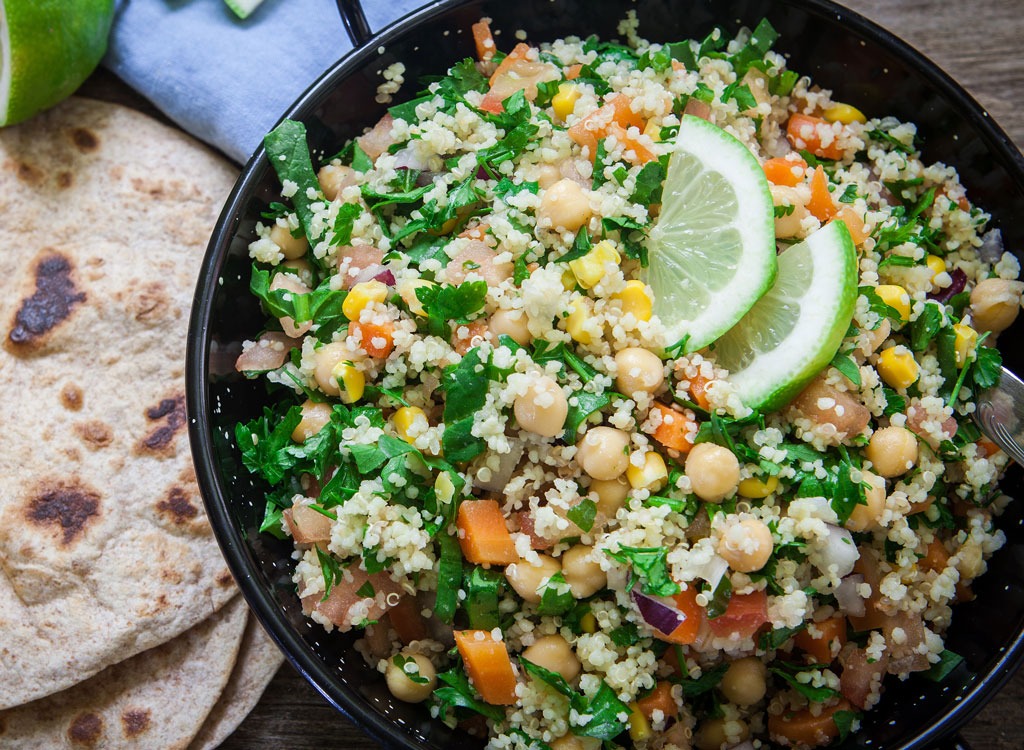 Brown rice, barley, farro, and quinoa are all nutrient-filled whole grains that will satisfy your hunger while helping shed those pounds away. They're one of the lightest ways to fill yourself up without any bloat or guilt. Add in your leftover sweet potatoes, turkey, a spoonful of cranberry sauce, and gravy to make this a delish dish.
SWEET POTATO FRITTERS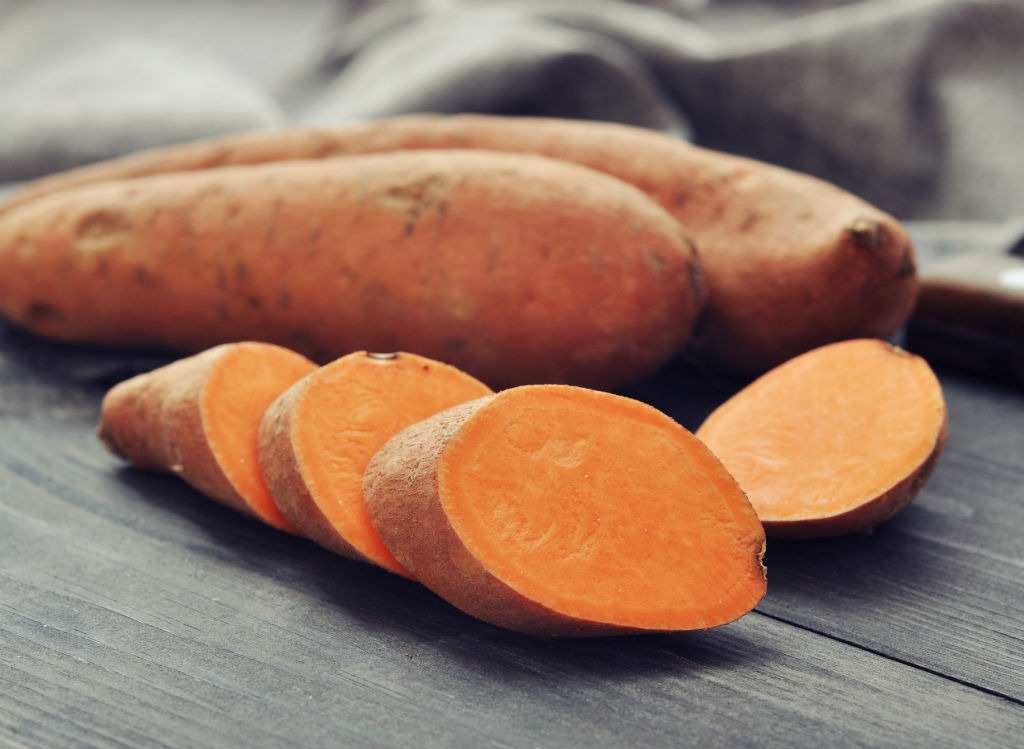 Whether you eat your holiday sweet potatoes with marshmallows and pecans or just baked and mashed, you can turn them into something completely new by making fritters. Combine sweet potatoes with whole wheat or almond flour, egg, and your favorite spices. Cook them in a tablespoon or so of EVOO until crisp on the outside.
ZUCCHINI BOATS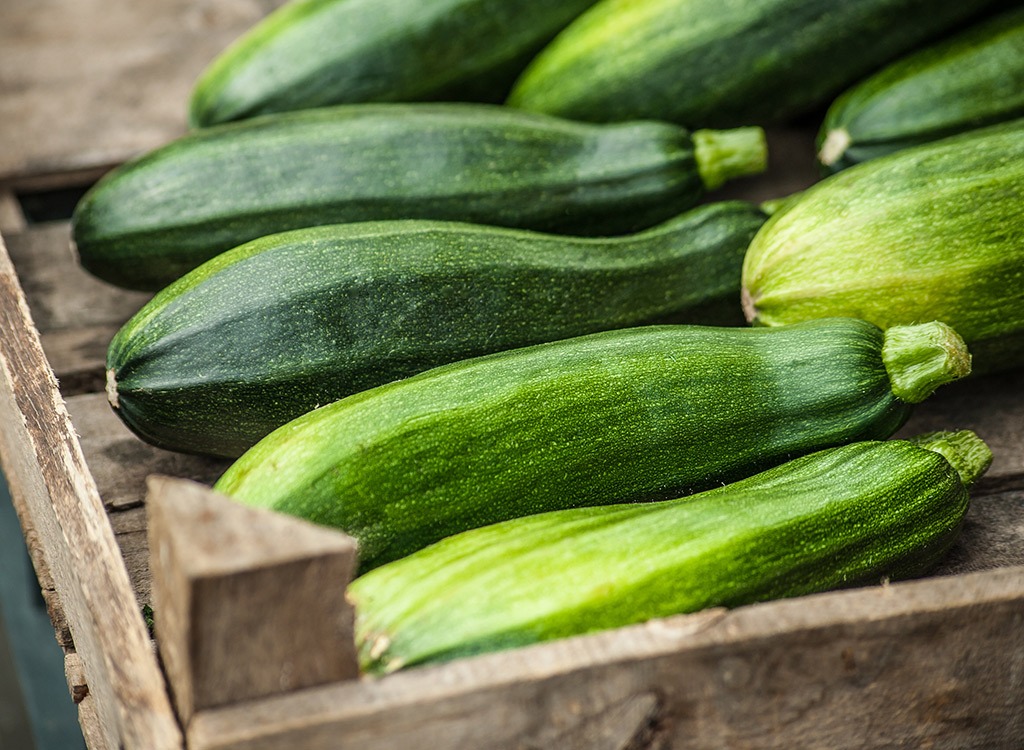 Scoop out the inside of zucchini and fill them with leftover meat and veggies. Sprinkle cheese over the top and bake until the zucchini has softened and the cheese is melted and slightly browned. Zucchinis are super low-calorie vegetable with a high water content so you'll be nice and full.
CHOCOLATE CRANBERRY PANCAKES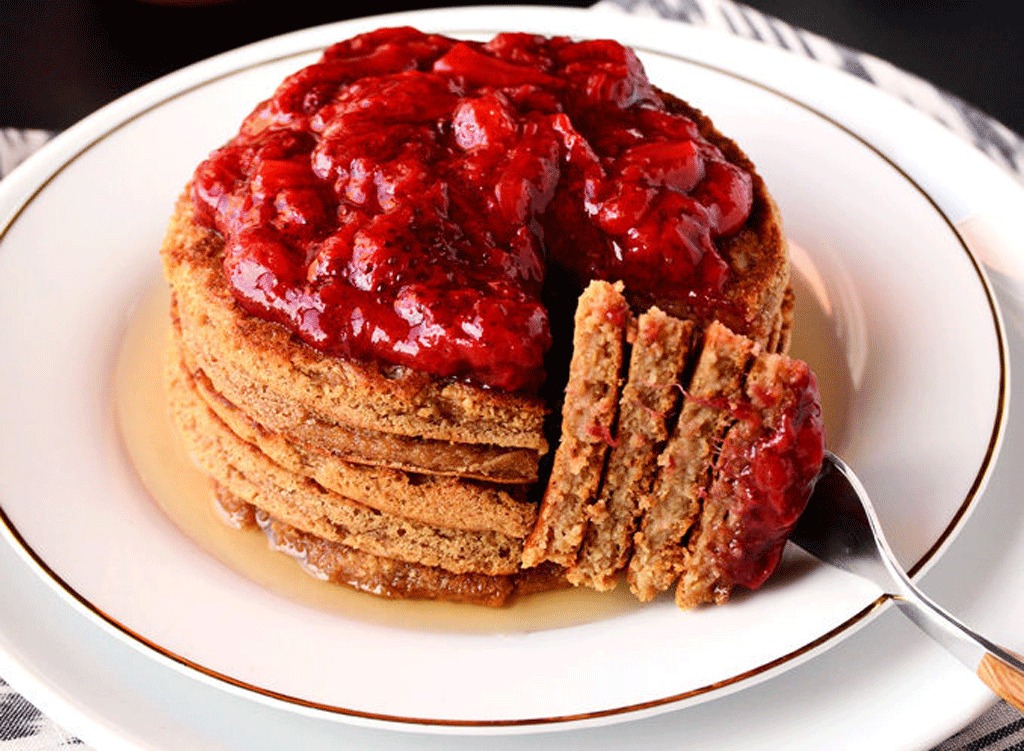 Here's a flavor combo that we need to see more often. The rich flavors of chocolate and the sweet tartness of cranberries join together to make an undeniable duo. Make these pancakes healthier by using a whole wheat, almond or coconut flour instead of any of the bleached artificial stuff that comes in the pre-made mixes.
STUFFING WAFFLES
No holiday table is complete without a bowl or two (or five) of stuffing. There's no reason to toss any to waste either, thanks to a little help from a waffle maker! Mix together stuffing, egg, and vegetable broth for a twist on your average waffle mix. Have this for breakfast or for dinner topped with turkey. This is a great way to keep your portions down, too.
BREAKFAST MUFFINS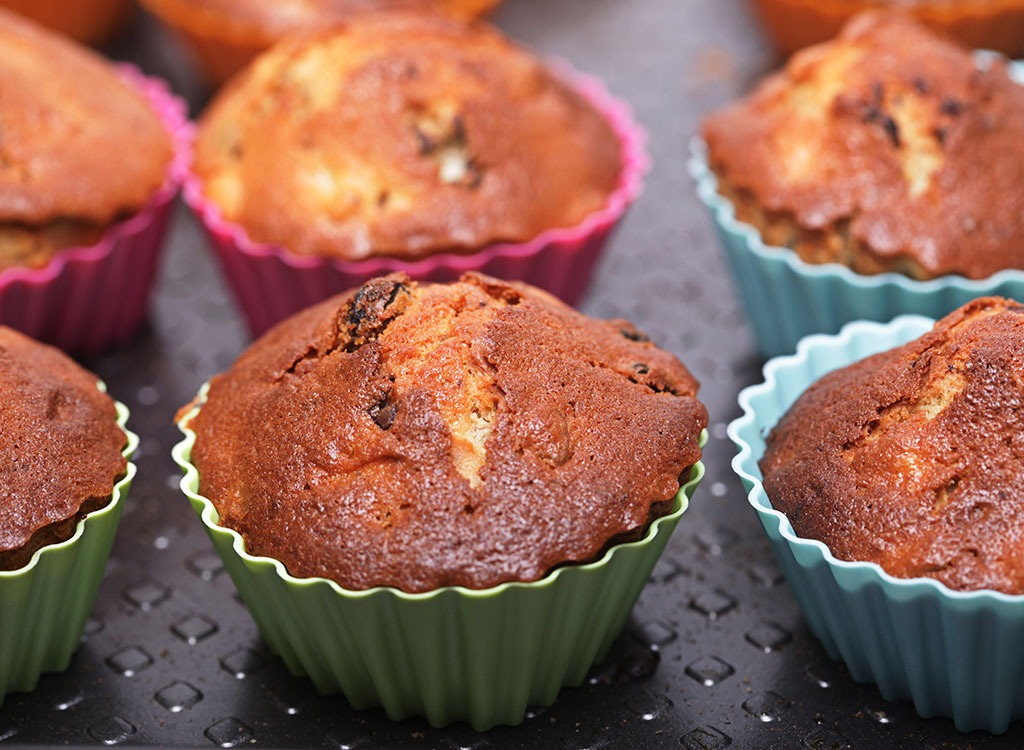 Take a bite of the holidays for breakfast with quick mini muffins made from eggs, veggies, stuffing, and turkey. This gets in all your favorite festive flavors and even more nutrients. Keep them in the fridge for a week of grab-and-go breakfasts that won't put any of those leftovers to waste. And for more satisfying morning meals, bookmark these 18 High-Protein Breakfasts That Keep You Full!