13 Instant Pot Accessories That Make the Multicooker Even More Functional
If you love your Instant Pot, you'll love these add-ons.
This post contains affiliate links. If you use these links to buy something, we may earn a commission.
You may already think your Instant Pot is the MVP of your kitchen appliances. It can handle just about anything you throw its way, from cooking rice and steaming veggies, to whipping up homemade yogurt. It can help you confidently execute recipes trending on your social media feed, and then bake a cheesecake for dessert. But what if you could use some handy instant pot accessories to make it even more functional? Here is a list of our favorite additions to your multicooker that are totally worth the investment.
With this BPA-free silicone mold, you can make up to seven egg bites at a time. Think little egg soufflés, steamed eggs, and other egg creations that are great for busy mornings. Laura Miner, who runs the recipe site Cook at Home Mom, says the accessory is one of her go-tos. "I get to save a few bucks and the trip to Starbucks by making copycat sous vide egg bites in four minutes at home," she says. To get truly creative, use this handy steaming tray to make small portions of instant pot desserts, like these 10-Minute Chocolate Pudding Cakes.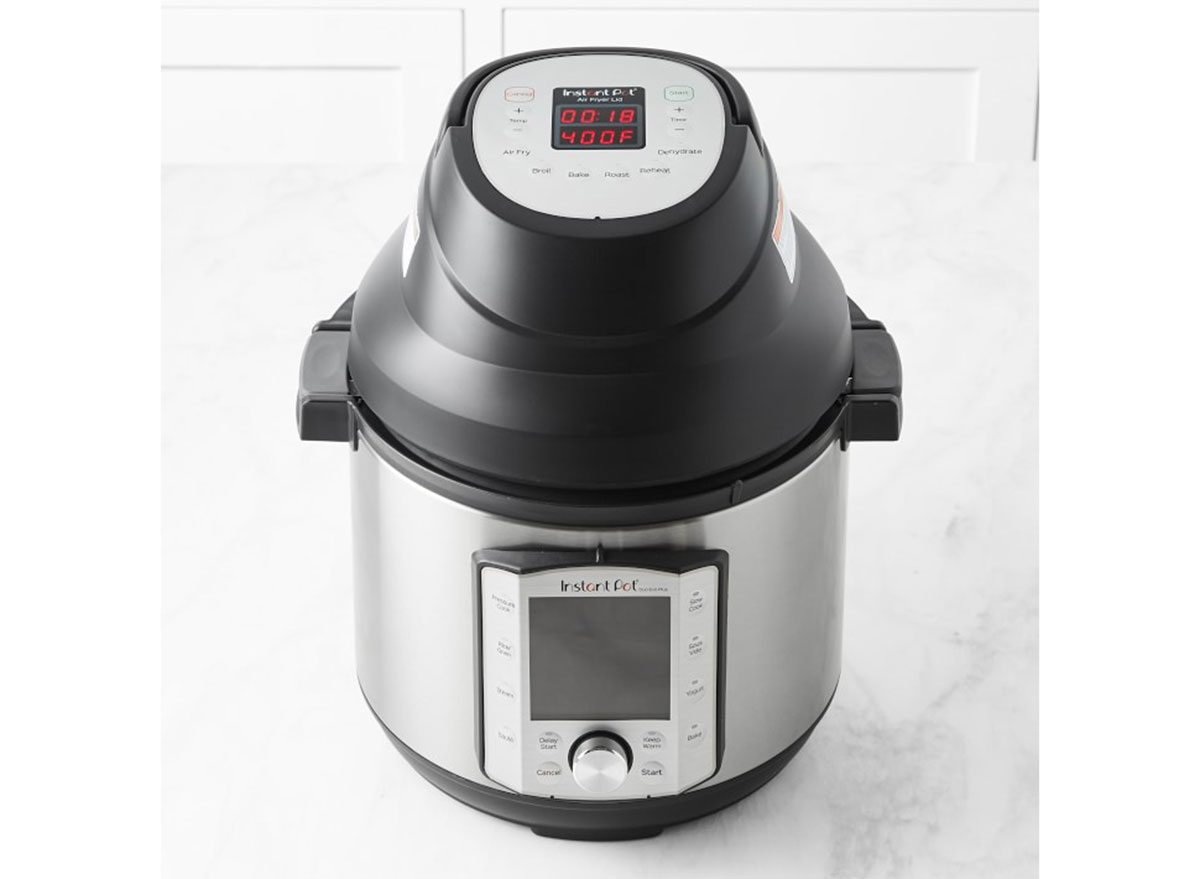 Instant Pots and air fryers have both grown in popularity over the past few years. But you may not have room in your kitchen for both. The solution? Use an Air Fryer Lid, suggests Miner. "You can cook a whole chicken in no time using the pressure cooking function, switch the lid out, and then crisp up the skin beautifully without dirtying any other dishes," she says. It also is great for making crispy roasted veggies, she says, without all the oil that comes with actual frying.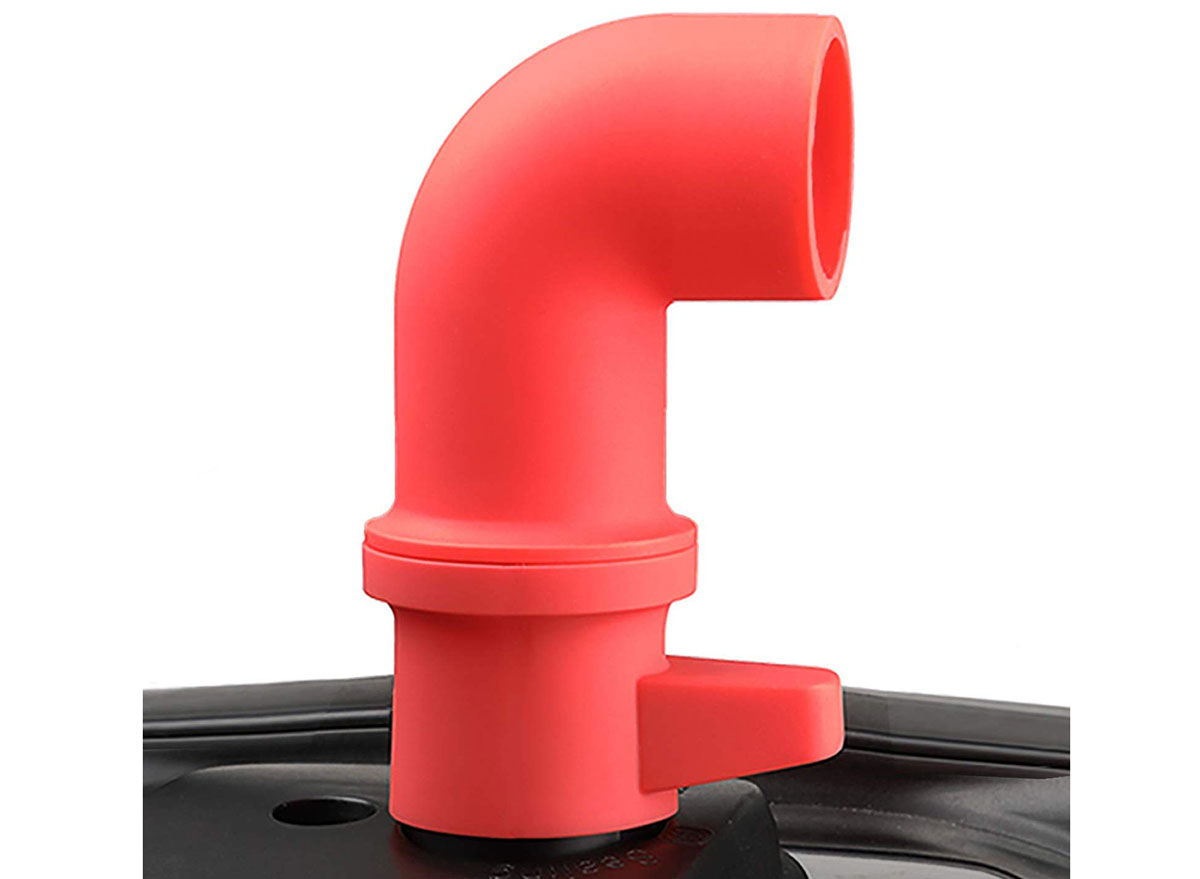 When you release the steam from your Instant Pot, it comes out, well, full steam ahead! And it can be messy and moist, especially if you're working with limited counter space. To avoid sustaining a burn or getting too much moisture on your cupboards, cabinets, and walls, this 360-degree steam-release accessory allows you to re-direct the steam away from yourself and your cabinets.6254a4d1642c605c54bf1cab17d50f1e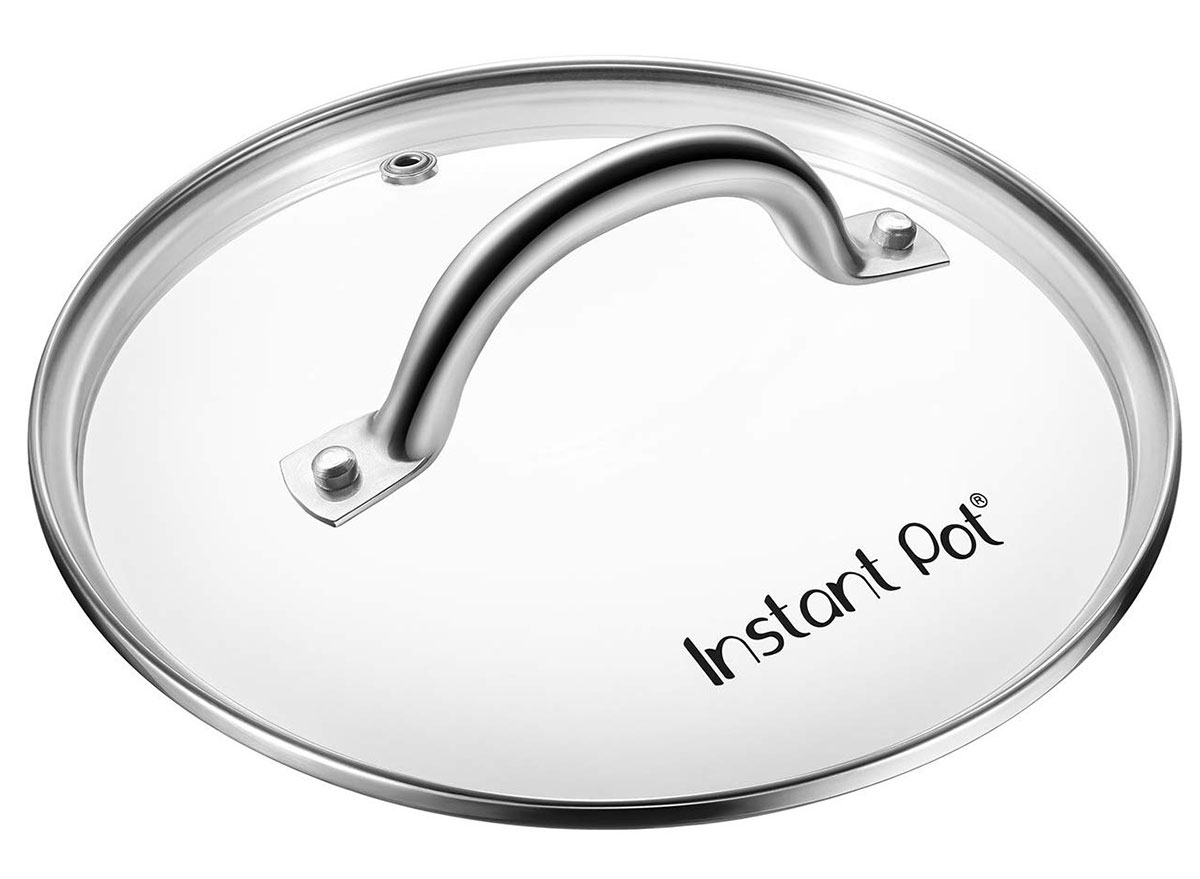 Your Instant Pot can work overtime as a slow cooker, too, points out ChihYu Smith, who runs the Asian-inspired paleo cuisine site I Heart Umami. "The glass lid is great for slow cooking," she says. "I also use it as a lid to store leftovers in the Instant Pot. No need to use Saran wraps and you can pop it back to the Instant Pot to reheat the next day." Handy!
The scenario: You're trying to remember the liquid ratio for steel cut oats or recall how long it takes for frozen chicken breasts to cook. Instead of punching in the passcode to your phone to ask Google, these magnet cheat sheets address 90 common functions, including cook times and liquid ratios for dozens of popular items.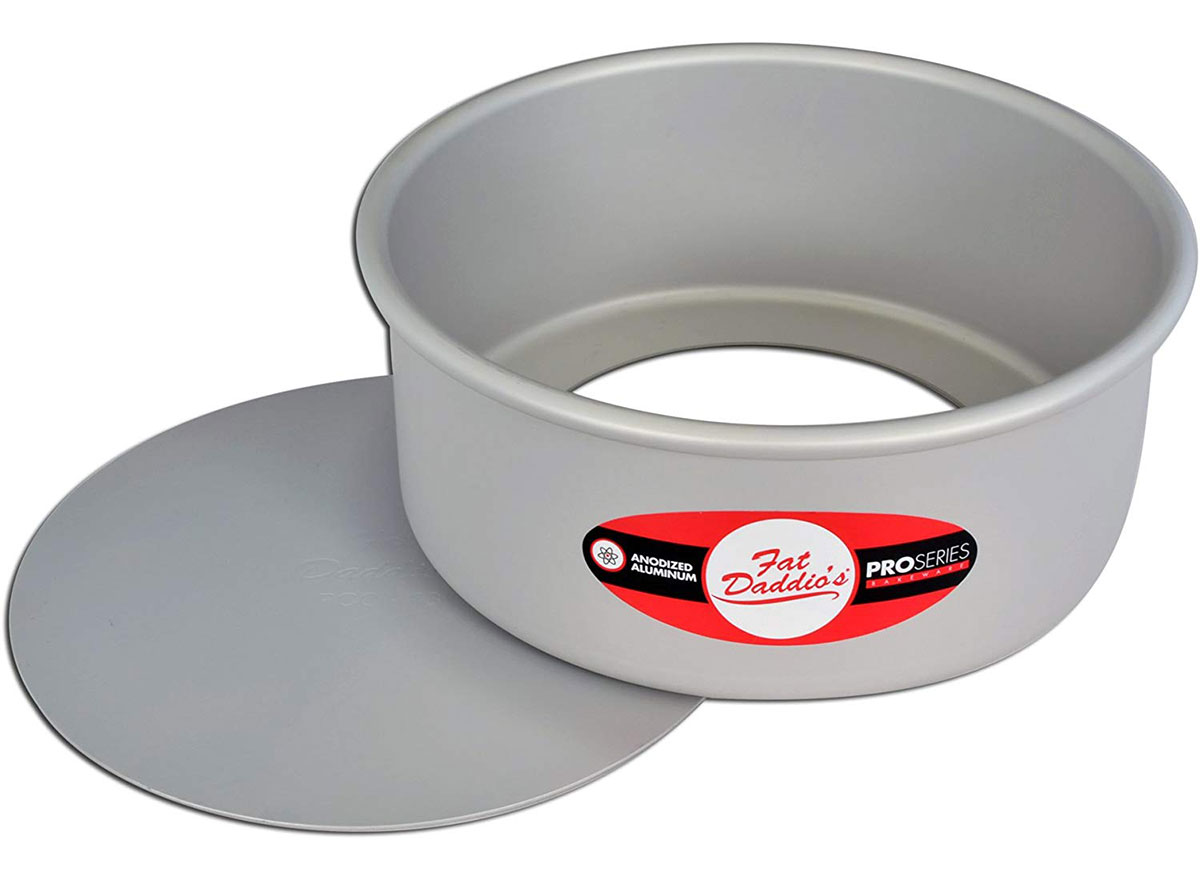 Cheesecake enthusiasts swear by the Instant Pot for making the decadent dessert because it cuts down on time and it makes the final product extra creamy. To help get this right, use a cheesecake pan that comes with a removable bottom. Once out of the cooker, the anondized aluminum pan cools quickly to prevent burning your cheesecake.

Have you tried to use regular oven mitts to remove the inner pot from an Instant Pot? It's nearly impossible because they are just too bulky, Smith points out. She's a fan of the mini mitts for this reason. "They're the perfect size," she says. They are made of silicone and have a ridged gripping surface—so you won't burn yourself ever again while removing things from your instant pot.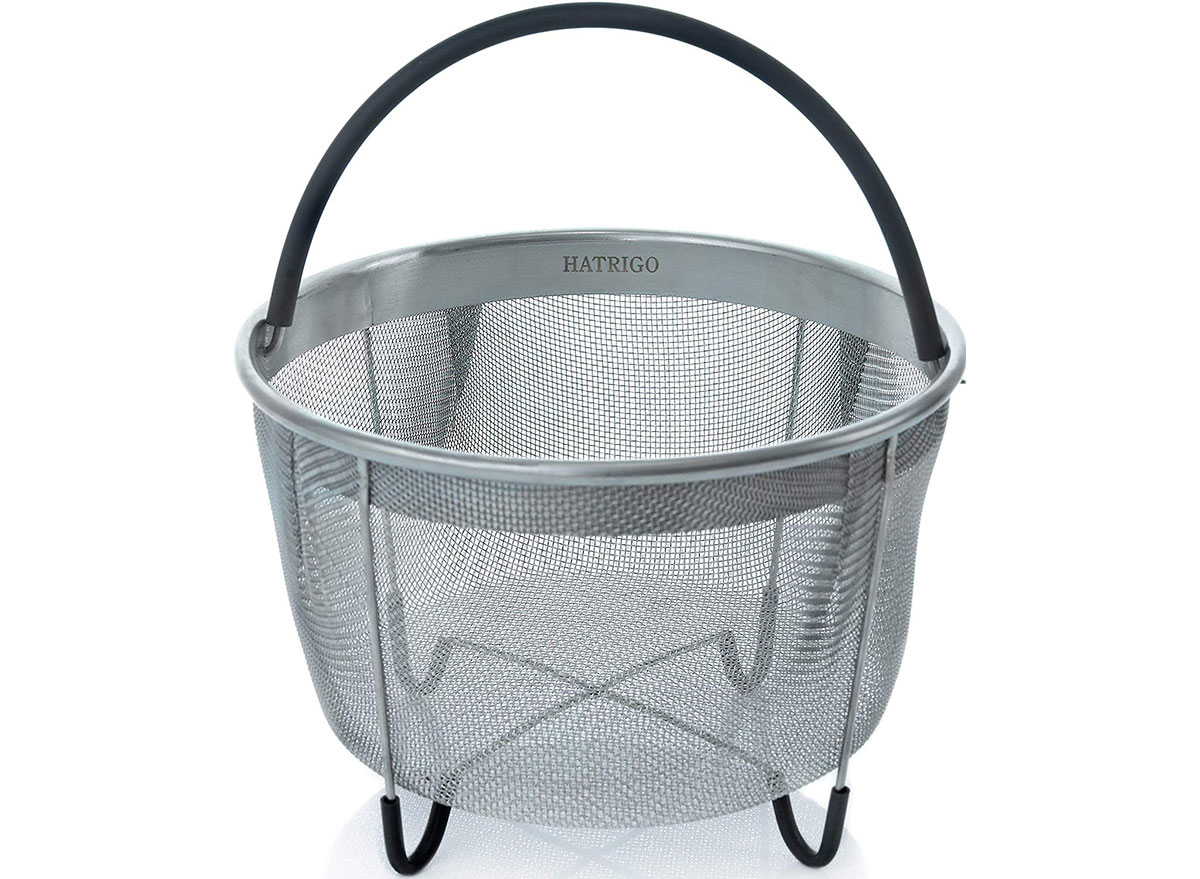 This steamer basket is designed specifically for your multicooker, with silicone legs so it doesn't scratch the inside of the pot, and a silicone handle to prevent burns. "This has helped me steam all kinds of vegetables," says Steph Young, the founder and writer of Camping Cooks.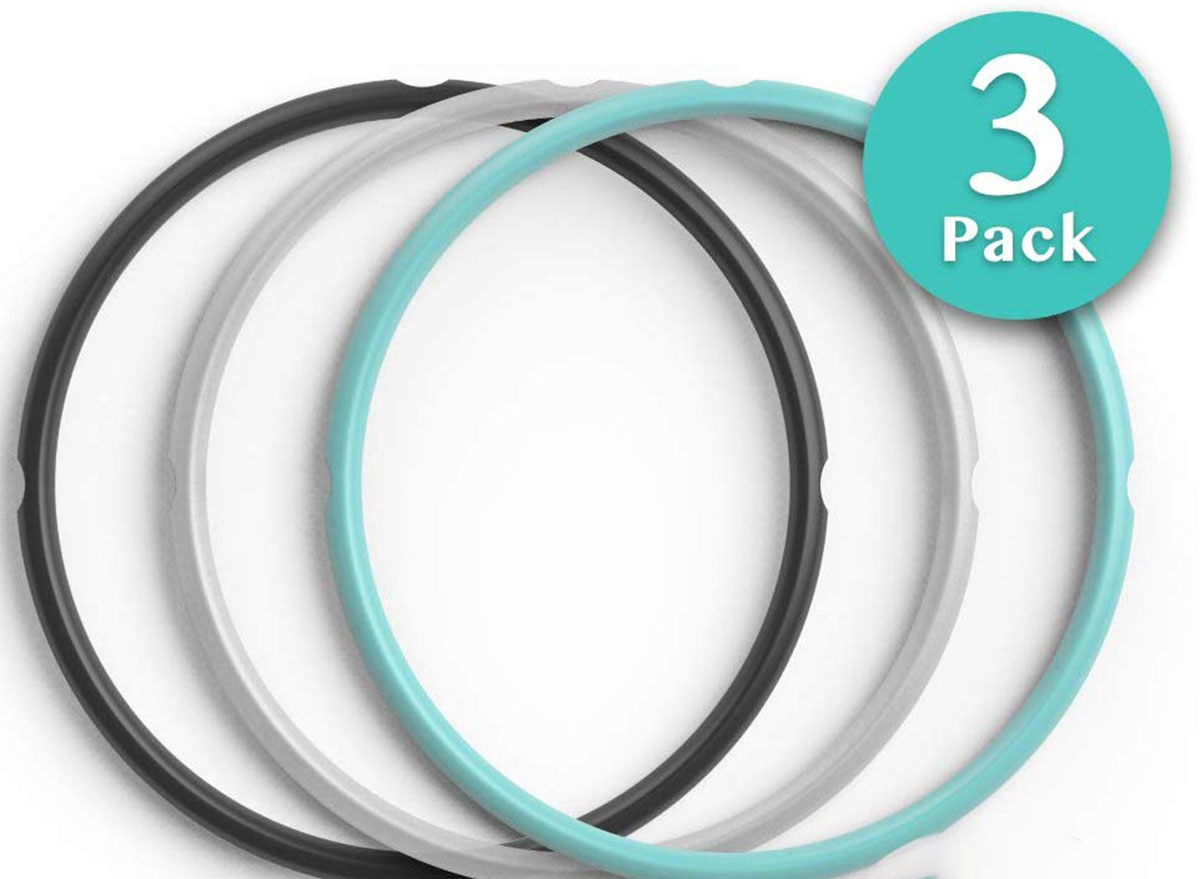 Your Instant Pot will come with a sealing ring, which is critical to the pressure cooking process because it keeps the steam from escaping. But these rings do wear out over time, and you might notice some damage on the ring or steam leaking out ouf your cooker. Having a few for back-up is necessary, especially if you use your Instant Pot frequently.
There's yogurt. And then there's Instant Pot yogurt. And those who make the latter swear by it because Instant Pot yogurt is simple to make and creamier than the store-bought stuff. If you like Greek-type yogurt, this strainer will come in handy when to strain your yogurt and make it thicker.
The use of this non-stick BPA-free silicone roasting rack in your instant pot will ensure that your meat, fish, or veggies cook evenly. It will create a vented bottom and can handle up to 450°F.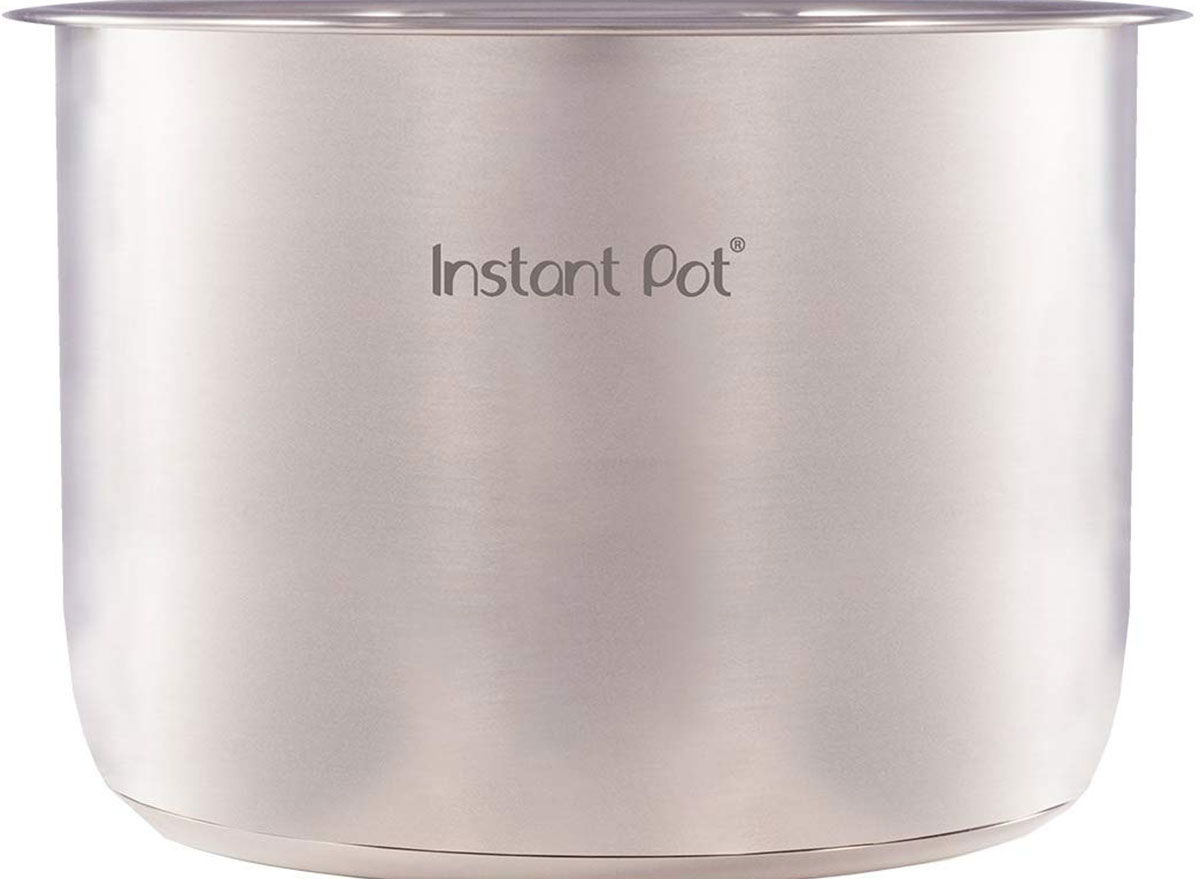 If you get a lot of use out of your Instant Pot or use it to meal prep at the beginning of the week, it's great to have an extra pot as back up while the other is being washed. The pots come in different sizes—3 quarts, 6 quarts, and 8 quarts—so be sure the one you buy fits your Instant Pot.