Jessica Simpson Reveals Secrets to 100-Pound Weight Loss
Jessica Simpson shuts down rumors that she took Ozempic to lose weight.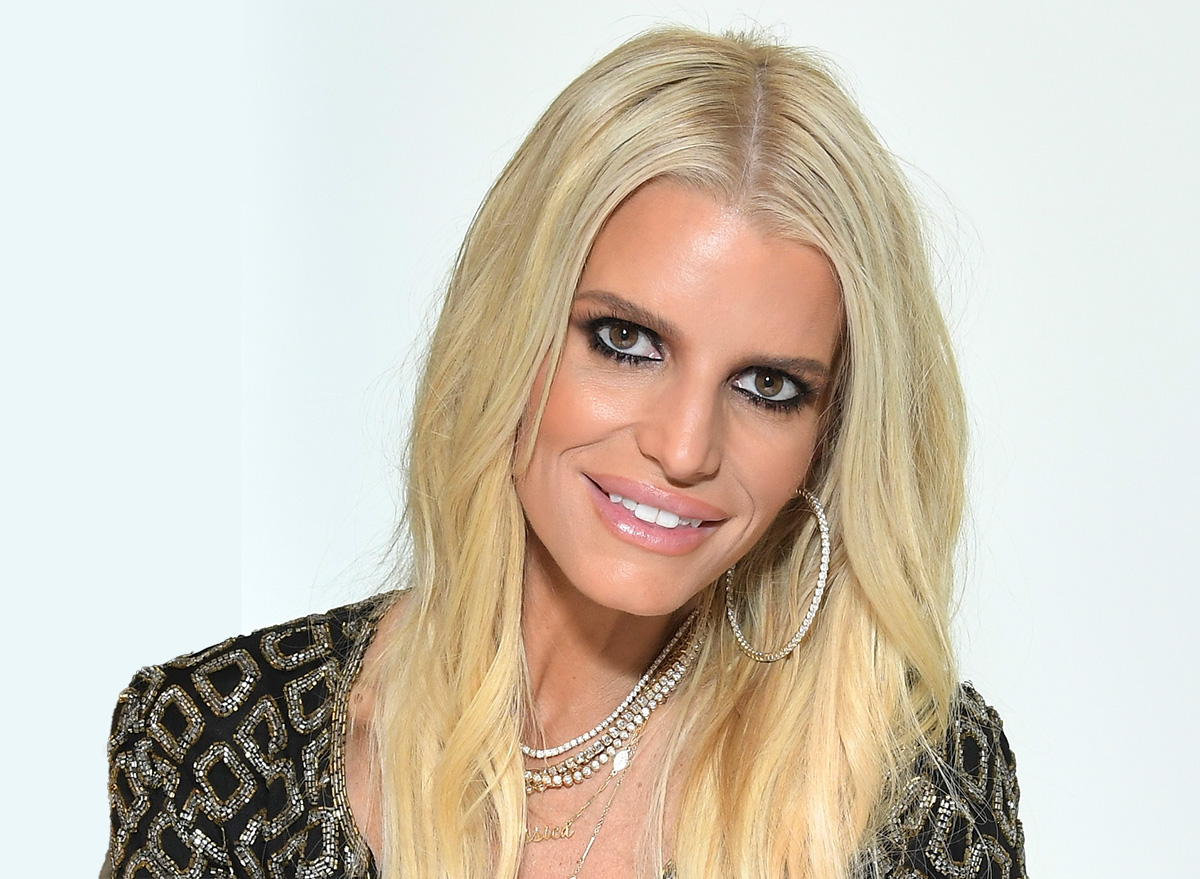 These days it seems like everyone in Hollywood is accused of taking Ozempic to lose weight, including Jessica Simpson, but she's firing back and setting the record straight. In a new interview with Bustle, the mom of three put the rumors of her using the diabetes drug to drop 100 pounds to rest. "Oh Lord. I mean, it is not (Ozempic)," she said, referring to how she's lost weight. "It's willpower. I'm like, do people want me to be drinking again? Because that's when I was heavier. Or they want me to be having another baby? My body can't do it." According to an Instagram post,  the billion-dollar retail mogul weighed in at 240 pounds after her third baby Birdie Mae. She teamed up with celebrity trainer Harley Pasternak to shed the baby weight. Here are five things Simpson did to get into shape and what health experts think of her routine.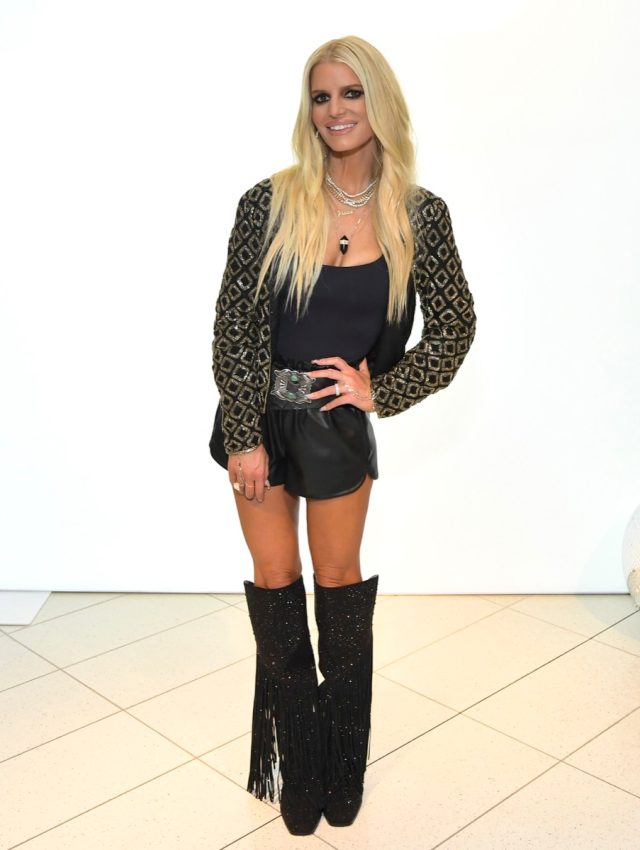 In the recent Bustle interview, the 43-year-old said "willpower" was the secret behind her transformative weight loss. 
What the Expert Says: "Having strong willpower can help you when you are craving certain foods, are feeling lazy/too tired to workout, feel discouraged about your progress, and so many more scenarios," Jesse Feder, RDN, CPT, with My Crohns and Colitis Team, says. "Weight loss is not linear and oftentimes there will be many ups and downs. Having the willpower to stay on track and continue in the right direction despite these ups and downs is essential to weight loss." Destini Moody, RD, and the head of performance nutrition for the NBA G League Ignite, adds, "Willpower is everything to accomplish weight loss goals, but it is arguably the hardest thing to maintain. One way to keep a good grip on willpower while trying to lose weight is by thinking about what motivates you to lose weight in the first place. Do you have a family history of chronic disease and want to avoid the same circumstance? Do you want to keep faster for your sport? Be able to play with your kids without getting winded. Consider these motivations whenever you feel tempted to throw in the towel."
Not only was Simpson ready to lose the weight, she showed up to workouts with a positive attitude, according to Pasternak. He told E! in 2020 that the star had "such a great attitude" about the process.
What the Expert Says: "Having a positive attitude during your weight loss journey helps you keep going, even if you have a tough week and want to quit," Sarah Williams, MS, RD, with Sweet Balance Nutrition, emphasizes. "People tend to focus on what they think they did wrong. Instead, try to zoom out and look at the big picture. Ask yourself, "What is one thing from this week that went well?" Moody adds, "A positive attitude helps with weight loss when you give yourself grace and refrain from punishing yourself when you slip. It's unrealistic to think you'll be perfect with diet and exercise 100% of the time, but by setting realistic goals to set yourself up for success so you don't get discouraged and patting yourself on the back for every improvement you make in your lifestyle, no matter how small, can keep you in the game."6254a4d1642c605c54bf1cab17d50f1e
She Kept Track of Her Daily Steps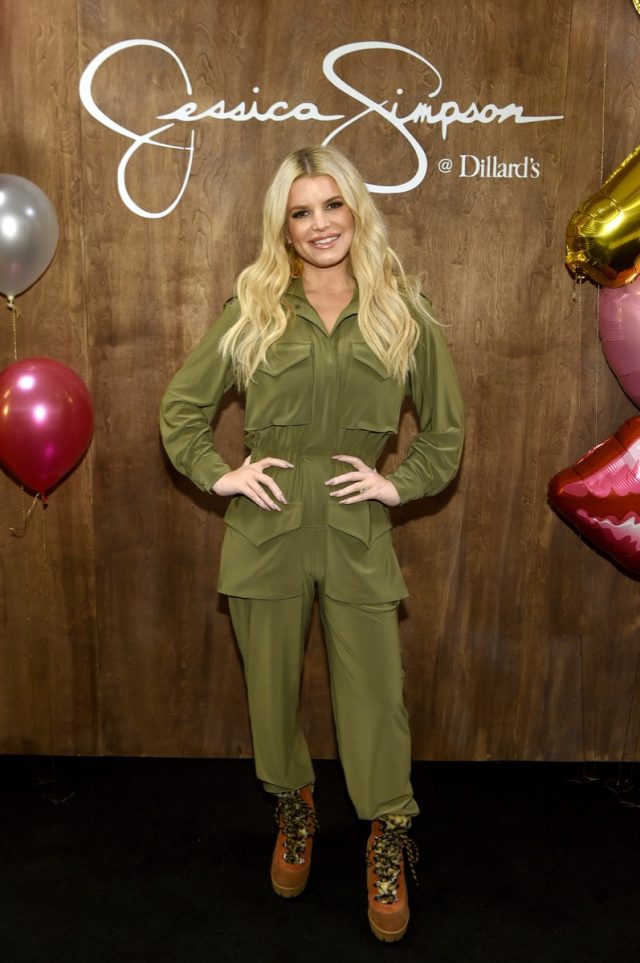 Pasternak shared that Simpson walked 14,000 a day and kept track of her steps and exchanged emails daily with a screenshot of her Fitbit.
What the Expert Says: "Tracking steps can be very motivating," Registered dietitian Bess Berger, who specializes in PCOS and menopause, says. "Though 10,000 steps are often recommended, I usually meet the person where they are and build from there. If you usually get 2,000 steps, going for 10,000 is a big spread to cover. Shoot for 5,000 instead and build that into your routine." Feder adds, "Keeping track of your steps daily can be a great way to help you manage your weight loss goals. It is important to have some concrete numbers/ measurements you can record each day to stay on track with your physical activity. It is also a great way to keep you accountable and motivate you to get active."
She Ate Lean Protein and Veggies Throughout the Day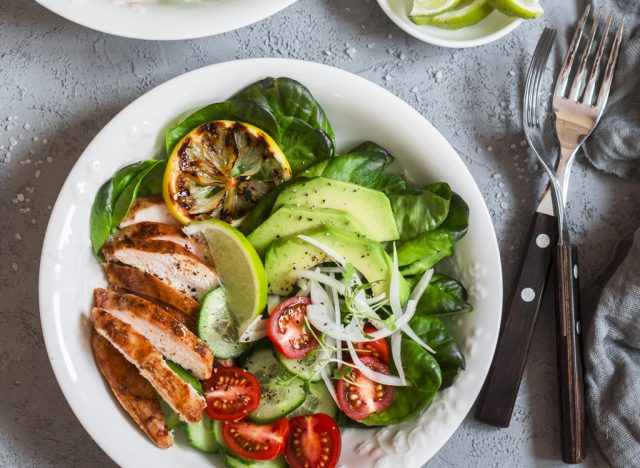 Although Simpson was focused on staying active to burn calories, diet played a big factor in her weight loss. Pasternak didn't want to "rob" the musician of her favorite foods but did make changes to her diet including adding lean protein and vegetables, which she ate throughout the day. 
What the Expert Says: "Eating lean protein and veggies throughout the day helps with weight loss because these foods are low in calories and contain two things that help you stay full: protein and fiber," Williams explains. "Appetite regulation is a huge piece of the weight loss puzzle. Without adequate protein and fiber, people may experience increased hunger and have difficulty hitting their nutrient targets for weight loss. By including these foods, you'll be more likely to reach your calorie goal and get results." Berger adds, "Vegetables are an obvious go-to for eating healthy. Most people miss why it's so important. They think that vegetables are low in calories. However, it's also because they're packed with fiber and nutrients. They affect how blood sugar is moderated and therefore weight loss and cravings. Vegetables are important for so many reasons." 
She Ate Three Balanced Meals and Two Snacks a Day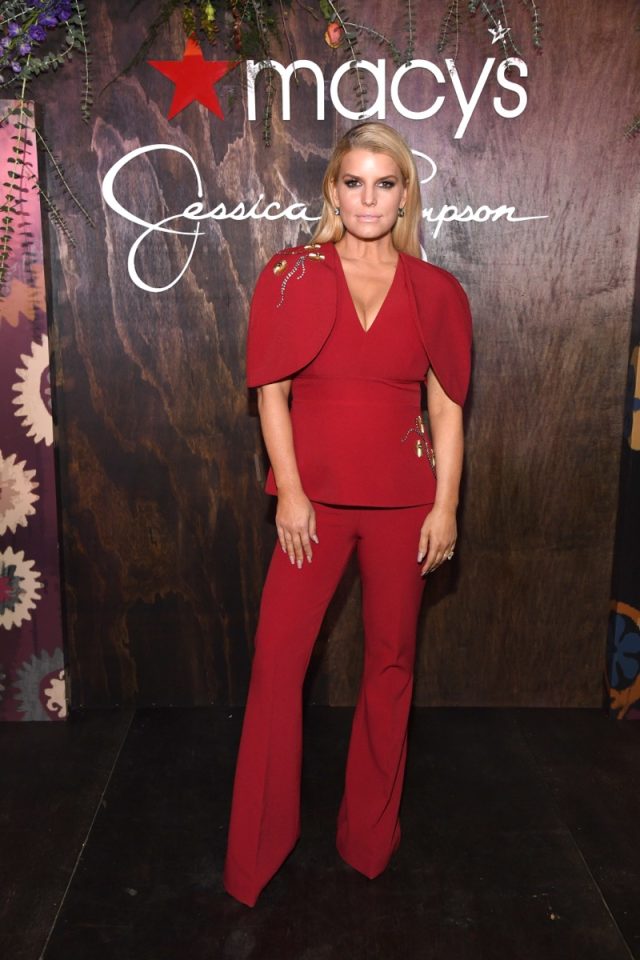 To help with Simpson's weight loss goals, Pasternak encouraged her to eat three balanced meals and two snacks a day, which included parmesan green beans and a handful of almonds, according to E!.
What the Expert Says: "Eating consistently balanced meals and snacks throughout the day can keep the hunger hormones in check and give the body the energy it needs," Moody says. "When this happens, it reduces cravings and binging because it prevents the body from feeling deprived. Just make sure these meals and snacks are calorie controlled and eaten mindfully." Berger agrees and says, "Eating balanced meals and snacks throughout the day may be a good formula for a lot of people. With this formula, one doesn't get too hungry and can make sensible choices at their next meal or snack. And we don't have to rely on just willpower when we're starving since our last meal or snack was six hours ago." Feder adds "Staying consistent with three balanced meals and two snacks can help keep you satiated throughout the day and keep you from overeating. This can help prevent you from feeling swings in energy and hunger as well. This can help keep you on track and aid in weight loss."
Heather Newgen
Heather Newgen has two decades of experience reporting and writing about health, fitness, entertainment and travel. Heather currently freelances for several publications.
Read more about Heather