8 Bizzare Lawsuits McDonald's Wishes We'd Forget
These suits are a tarnish on the Golden Arches.
When you hear the words "McDonald's" and "lawsuit" in the same sentence, chances are you immediately think of the words "hot coffee" and, just maybe, the word "frivolous," too. When you learn a bit more about the most famous McDonald's hot coffee lawsuit though—not to mention several subsequent suits—you'll realize there was nothing frivolous about it, save for how the company initially tried to handle a case involving serious injury caused by unsafe practices.
And that hot coffee lawsuit is hardly the only example of legal trouble the behemoth fast food chain has found itself in. From matters ranging from race to harassment to hygiene and more, McDonald's has been slapped with multiple serious lawsuits over the years, and in many of these cases, the restaurant (meaning the corporation or the franchisee, depending on the suit) has been found to be very much in the wrong. Keep reading for eight lawsuits McDonald's would rather everyone forget.
The "Hot Coffee Lawsuit"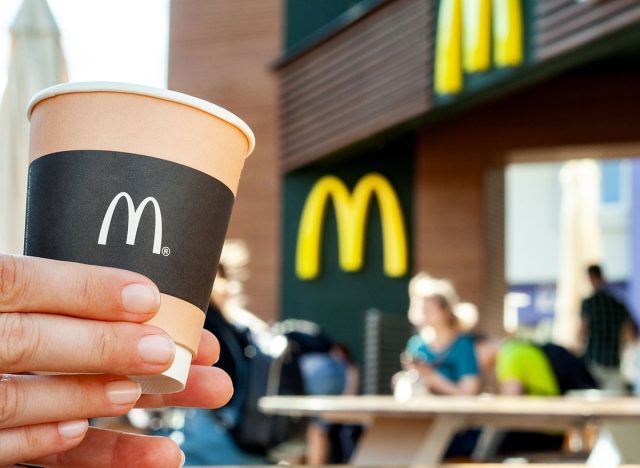 Properly called "Liebeck v. McDonald's Restaurants," this is the case you think you know about but likely misunderstand. In 1992, per Consumer Attorneys of California, 79-year-old Stella Liebeck spilled hot McDonald's coffee on her lap and ended up winning nearly $3M in damages. Why? Because the coffee wasn't merely hot, it was so dangerously hot that it scalded her skin, causing third-degree burns meriting skin grafts. What's more, Liebeck initially sought just $20,000 to cover medical bills, but the corporation refused, offering an insulting $800. After retaining a lawyer, she next offered to settle for $90,000 and later $300,000, both of which were again refused. The case went to trial, and the rest is history.
Herb Washington's discrimination suit
Just last year, former MLB player and longtime McDonald's franchise owner-operator Herbert Washington settled a major case with McDonald's. Washington's suit alleged that the company had relegated him to owning locations in lower-income, predominantly Black neighborhoods, thereby curtailing his chances for profits, according to CNN. A McDonald's operator since 1980, Washington had decades of experience informing his suit and had raised allegations of racist behavior many times before, which he believed was an effort to drive him out of business. Washington settled for a $33.5 million purchase of his 13 stores, though the chain admitted no wrongdoing as part of the settlement.
False advertising?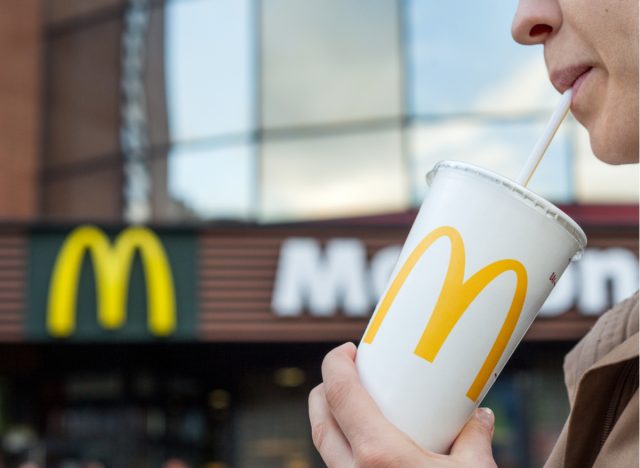 In May, 2022, McDonald's was hit with a multi-million-dollar class-action lawsuit alleging that the company displays inaccurately large (and well-made) burgers in its advertising. The complaint, filed in the U.S. District Court for the Eastern District of New York, per The Washington Post, noted "false and misleading advertising." Wendy's was also named in the suit, and similar allegations were brought against Burker King several months earlier. At least McD's is not alone.6254a4d1642c605c54bf1cab17d50f1e
The Monopoly scam
The McDonald's Monopoly game was fun for all for many years, but it was impossible for almost anyone to win for a dozen of those years. That's because a fraudster named Jerry Jacobson who worked at the company that printed the game pieces was illegally directing winning pieces to selected people who would then channel a cut of their earnings back to him, according to Business Insider. The scheme was uncovered in the early 2000s and, though technically blameless, McD's was hit with a class-action suit on behalf of defrauded customers, which it settled to the tune of $25 million in giveaways. The whole debacle was the subject of HBO's 2020 documentary series, McMillion$.
A $5.67M slip and fall case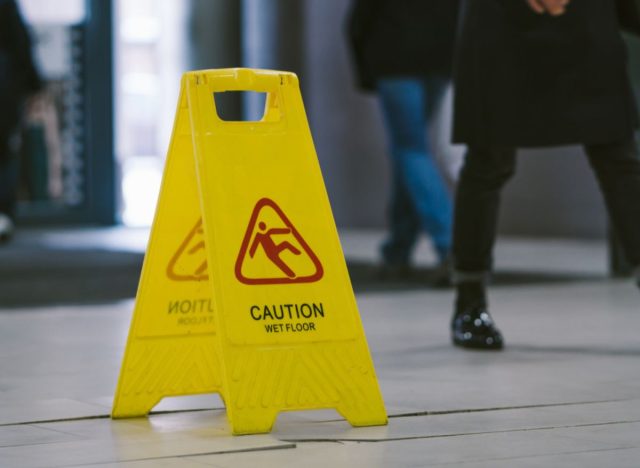 We've all heard of "slip and fall" cases—they are the poster child for frivolous legal suits. But sometimes, they're also legitimate. Such was the case with a McDonald's located on the Hawaiian island of Maui in late 2007. A diner named Beverly Munguia slipped on a puddle of liquid that had been left unattended for an extended period, suffering injuries that included a fractured vertebra. A civil case led to a judge awarding Munguia $5,670,000, in total damages, according to Pacific Business News.
Sid & Marty Krofft Television Productions Inc. v. McDonald's Corp.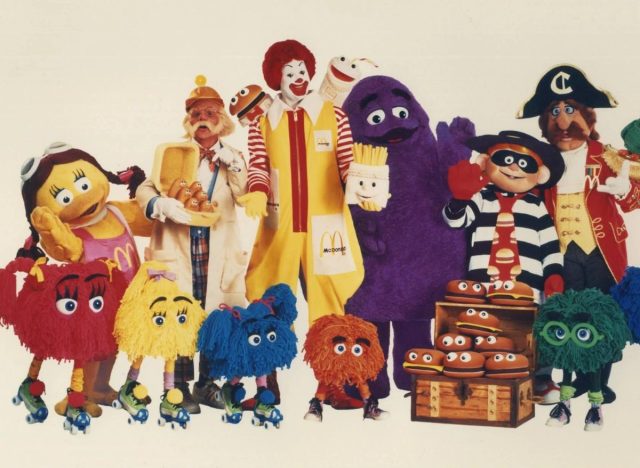 If you're of a certain age, you'll remember that, for many years, McDonald's advertising was largely built around McDonaldland and its characters, like Mayor McCheese and Grimace. What you might not know is that these characters were directly based on puppets created by Sid & Marty Krofft Television Productions Inc. The company was first approached by McD's regarding advertising but then cut off as the chain decided, surreptitiously, to just copy the types of characters the Kroffts were already producing for their show "H.R. Pufnstuf" without compensation. Naturally, the Kroffts sued, and they won, per The Takeout, but McD's being the juggernaut it is, was able to settle and keep right on making McDonaldland material using the same characters.
The heroin coke suit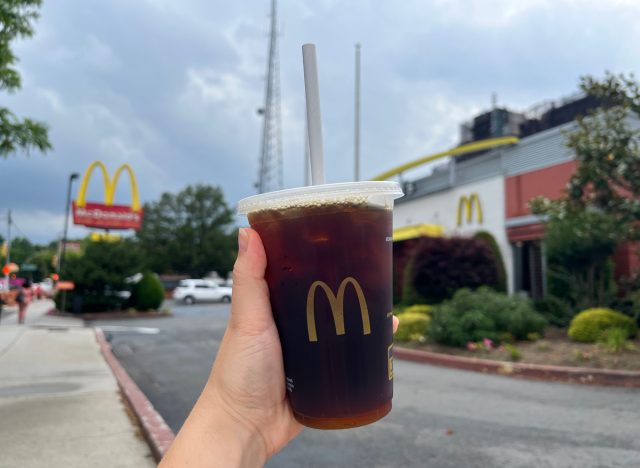 In the summer of 2016, a man named Trevor Walker sipped a Diet Coke bought at a Utah Mcdonald's and ended up in the hospital drugged with a substance akin to heroin, per Business Insider. Unbeknownst to Walker, the soda contained buprenorphine, a synthetic opioid-like drug that caused him to lose feeling in his extremities and collapse. Walker brought a suit against McDonald's and Coca-Cola, per Law & Crime, though it's unclear how the case shook out.
McLibel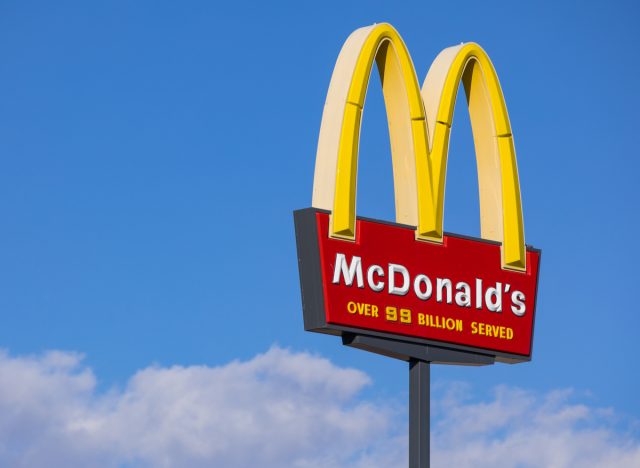 According to The Guardian, the longest trial in British legal history was a 1997 libel suit McDonald's brought against Helen Steel and David Morris, a pair of environmentalists who had issued a pamphlet critical of the chain's practices. The two-and-a-half-year trial ended with a win for McDonald's, which opposed claims made by Steel and Morris, including that it destroyed forested lands, caused starvation in developing countries, and exploited kids in advertising. But though McD's won, it was awarded only around $47,500, which it never collected, and the whole trial was a PR disaster for the restaurant.
Steven John
Steven John is a freelancer writer for
Eat This, Not That!
based just outside New York City.
Read more about Steven