The #1 Drink to Melt a Pound a Day
Here's exactly what you need to do to lose a pound of fat every day.
"Dave, help!" my friend Brenda begged me a week ago, "I've tried every diet and I'm just not losing weight! And I know why: It's because I don't cook. I have zero interest. Zero patience. And zero time."
Sympathetic, I handed her my latest book. "Give me 60 seconds," I said, "and I'll help you lose weight with the press of a button—without cooking a thing."
That's the premise of Zero Belly Smoothies, which just hit the #1 spot on Amazon's list of best-selling books this past weekend. I'm obviously thrilled at the reception, but I'm even more gratified at how the Zero Belly concept of simplifying your diet—taking the stress out of healthy eating—has helped thousands of Americans lose weight and change their lives.
This simple tool is going to be a game changer for you. You will use it to blend up a unique mix of super nutrients that will flatten your belly, help you shed up to 20 pounds of ugly fat in just six weeks, boost your metabolism, heal your digestive system, enjoy all-day energy, and look, feel and live better than ever.
Consider Jennie Joshi, a mom of two, living in Morristown, NJ, who would avoid walking past the full-length mirror in her home because, she says: "I hated the way I looked. I wanted to see the old me."
A high-risk pregnancy made it impossible for Joshi to exercise; she even had to limit her walking. Her weight gain was more than she had expected, and she struggled to lose it. "I really wanted to get rid of my belly," she says. Then she learned about the Zero Belly Diet and signed up as one of the program's first test panelists. She was drawn to its no-sacrifice approach: "I loved that I could just focus on eating healthy foods and not worry about controlling portions."
In just four weeks, Joshi lost 11 pounds. Amazed at the results, she kept going, adding exercise to her weekly routine and simplifying her daily diet with the touch of her bye-bye-belly button.
"I saw the pregnancy pooch leaving," she says.
In all, she lost 26 pounds, dropping from 176 pounds to 150–and now she fits into a size 4 dress.
Her co-workers were astonished. "They wanted to know what I was doing."
What was that? Drinking Zero Belly Smoothies.
So how can pressing a time-saving, belly-flattening button on your blender help you to achieve the body and the lifestyle you want? Focus your weight-loss efforts on drinks that help you quickly strip away flab. Here are the four reasons why Zero Belly Smoothies are so effective—along with my friend Brenda's favorite recipe, my Lemon Kale Protein Detox. It helped her lose 5 pounds in 5 days!
Zero Belly Smoothies Benefit #1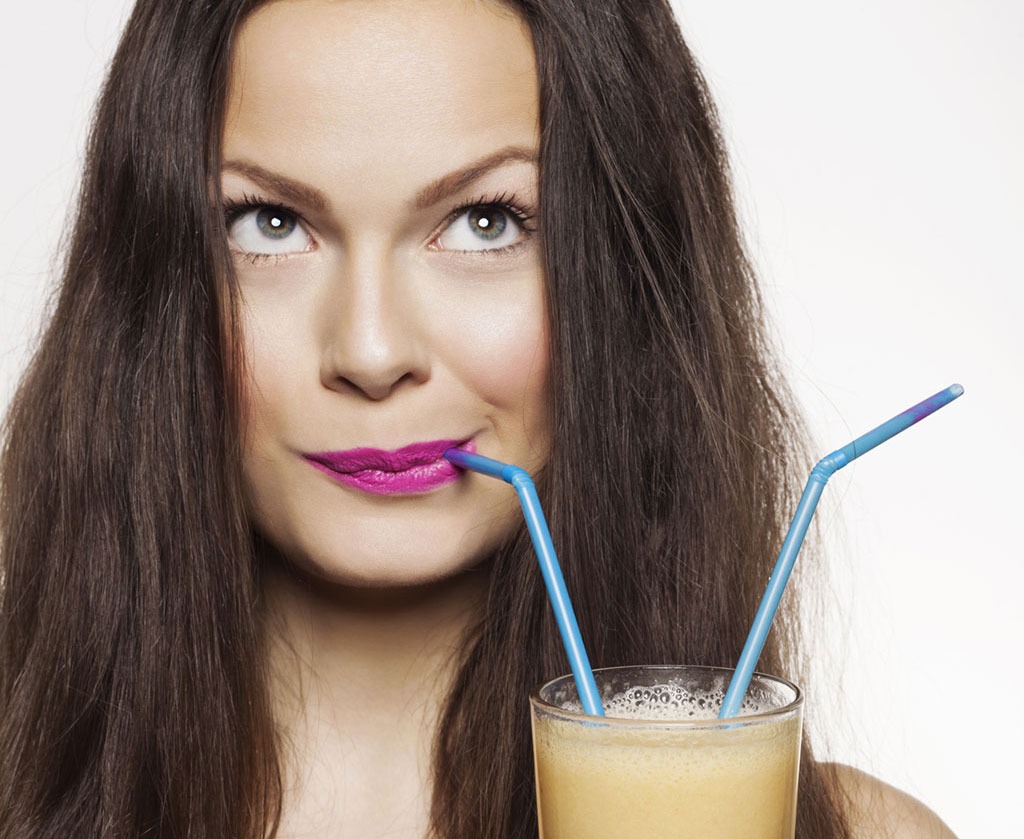 They Take the Stress Out of Eating Well
A 2015 study at the Friedman School of Nutrition Science and Policy at Tufts University found that while most doctors subscribe to the notion of "all things in moderation," that long-standing bit of advice is actually wrong. When researchers looked at the diets of 6,814 people, they found that the more diverse the subjects' diets, the more likely they were to experience weight gain. In fact, those who ate the widest range of foods showed a 120 percent greater increase in waist circumference compared with those who had the least diversity. In other words, people who have the best success at weight loss pick a set number of foods and tend to stick to them. Zero Belly Smoothies allow you to do exactly that. Bob McMicken, 51, lost 6 inches off his waist and 24 pounds in six weeks drinking Zero Belly Smoothies. "The plan was spelled out, the drinks were tasty," he told me, "and I didn't even need to participate in exercise!" To discover more about how Bob did it, click here to read my special report: 14 Ways to Lose Your Belly in 14 Days!
Zero Belly Smoothies Benefit #2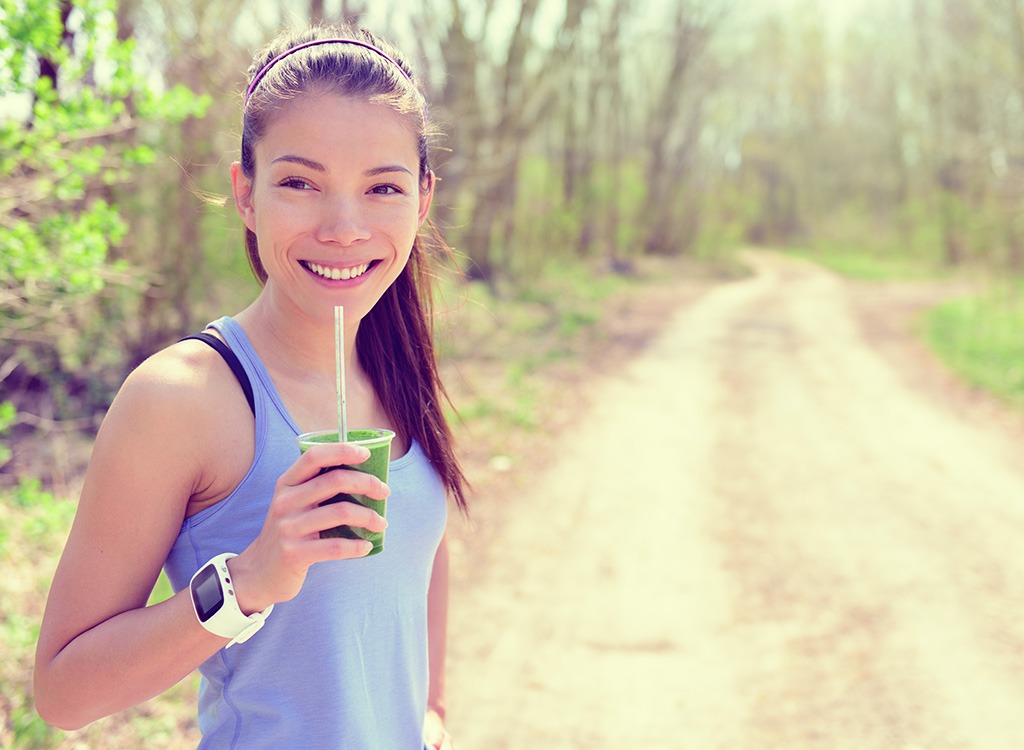 They Make Your Workouts More Effective
Studies show that high-protein smoothies are highly effective at rushing nutrients to your muscles—which is why I recommend you have one of your two drinks immediately after exercise—and that blended fruit drinks, which include all the fiber, will actually keep you fuller longer than fruit juices. That means that your body can immediately begin healing the damage to your muscles caused by exercise. (It's the process of damage and repair that makes muscles grow stronger.) A 2013 review of studies in the Journal of the International Society of Sports Nutrition found that having a high-protein meal before and after exercise (with the meals not more than four hours apart) led to the best possible outcome for muscle building.
Zero Belly Smoothies Benefit #3
They Crowd Out the Junk in Your Diet
Perhaps you're thinking, "I already enjoy a protein smoothie. It goes by the name Muscle Milk, or Lean Body, or Met-Rx, or some other Very Serious Name, and it comes ready to drink! What makes your drinks any better?" Well, some of the most compelling research of the past few years has centered on how eliminating added sugars, particularly sugars in our beverages, can dramatically reshape our bodies and improve our health profiles. In a UCLA study of 54 overweight teens, individuals who reduced added-sugar intake by the equivalent of one can of soda per day over 16 weeks showed a reduction in belly fat and an improvement in insulin function. In a 2015 study in Sweden, researchers followed 42,400 men over the course of 12 years. They found that men who consumed at least two servings per day of sweetened beverages had a 23 percent higher risk of heart failure compared with those who did not. Consider the case of Fred Sparks. A 39-year-old emergency-response adviser from Katy, Texas, Fred drank Zero Belly Smoothies as part of his weight-loss program. "I noticed results in the first week," he says. "It really was amazing." Fred lost 21 pounds and 5 inches off his waist over the next six weeks.
Zero Belly Smoothies Benefit #4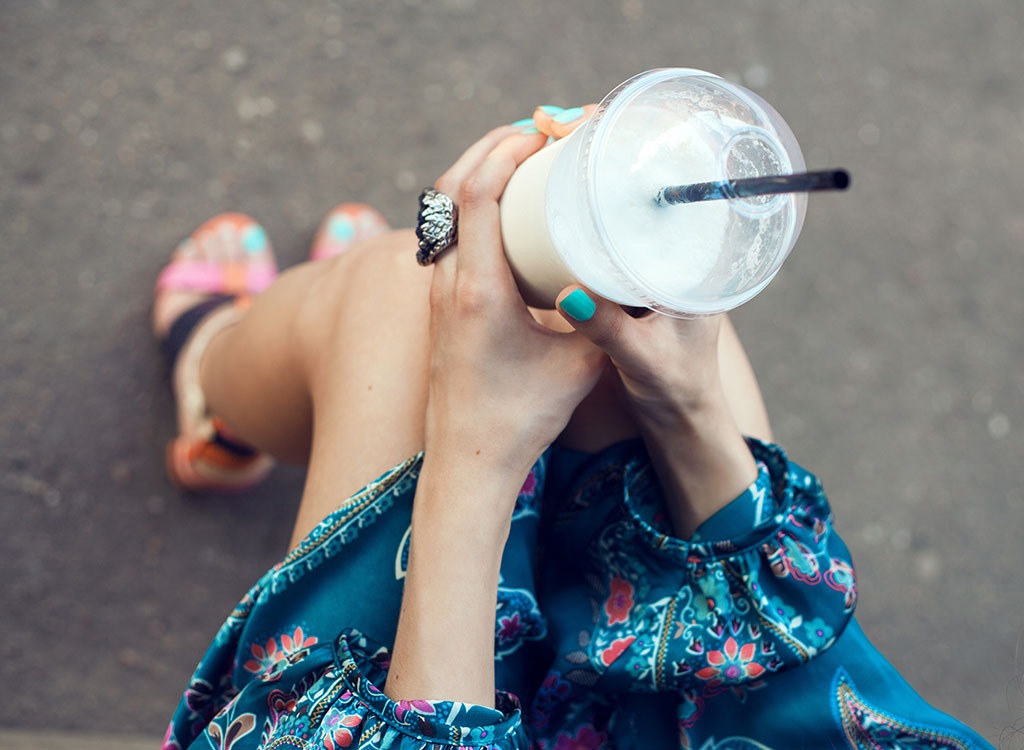 6254a4d1642c605c54bf1cab17d50f1e
They Battle Food Allergies and Reduce Inflammation
What's also unique about Zero Belly Smoothies is that they are vegan: no milk, no yogurt, no whey protein. A decade ago, when I wrote the New York Times bestseller The Abs Diet, I had already become a fan of protein powders, and I recommended them from the start as a way of burning calories and building muscle. But that program centered on whey protein, and as more and more research points out the importance of gut health—and more and more people find themselves struggling with dairy-related digestion issues—I've discovered a much more belly-friendly alternative.
Plant-based protein powders are a low-sugar, high-fiber alternative to popular dairy-based supplements. I guzzled whey shakes for years and was astonished by how much lighter and leaner I felt when switching to a plant-based blend. A study by the University of Tampa that compared plant protein with whey found it to be equally as effective at changing body composition and boosting muscle recovery and growth. But with less sugar and a healthier fat profile, plant-based proteins will also improve your gut health at the same time as they're fueling your muscles. Hemp, rice, and pea proteins are all good options; however, you'll want to ensure you're getting a complete protein with a full amino acid profile, which is why a blend that combines all three is superior. "The first week, I lost 7 pounds," said Matt Brunner, 43, who lost 20 pounds and four inches off his waist in six weeks. "My 'skinny' clothes all look good again!" (For added belly-blasting benefits, brew yourself one of The 20 Best Teas for Weight Loss!)
BONUS! Zero Belly Smoothie Recipe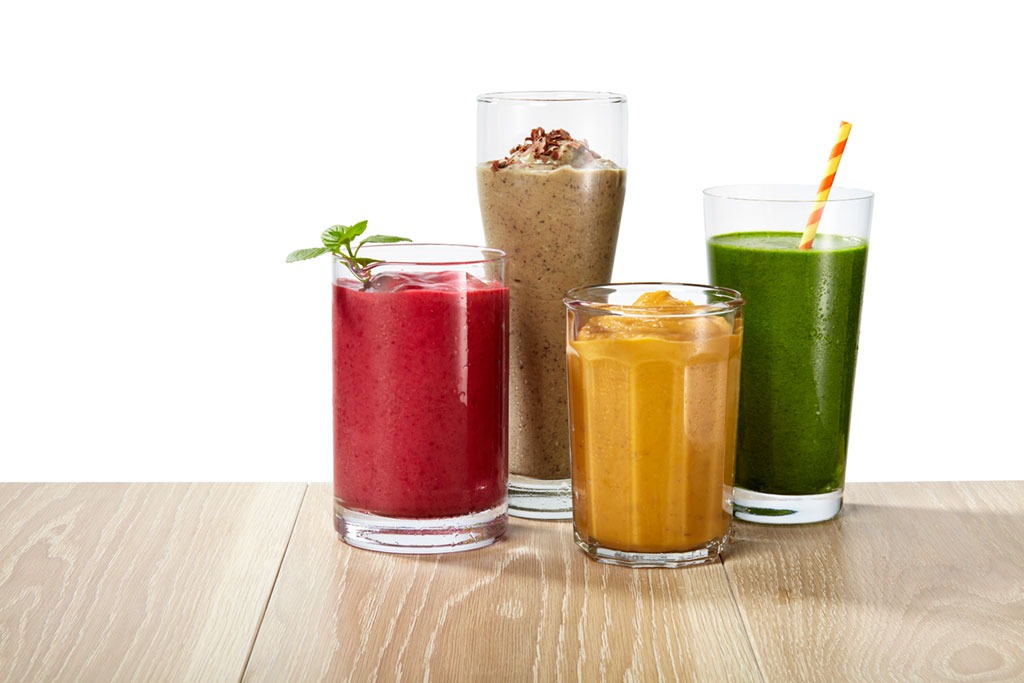 Lemon Kale Protein Detox
Here's the Zero Belly Smoothie that my friend Brenda loved so much. Putting lemon in your blender is like taking our a nutrition insurance policy for your smoothie. That's because a significant percentage of the antioxidant polyphenols in any food or drink break down before they reach your bloodstream. But researchers at Purdue University discovered that adding lemon juice to the equation helped preserve the polyphenols.
½ lemon, peeled and seeded
½ frozen banana
1 cup kale
½ cup unsweetened almond milk
1 scoop plain plant-based protein powder
3 ice cubes
Water to blend (optional)
David Zinczenko
Dave is a globally recognized expert in health, fitness, nutrition, and weight loss and is the #1 New York Times bestselling author of 25 books in 15 languages.
Read more about David