Is the New McDonald's Quarter Pounder Any Good? Who Cares, It's Too Expensive!
The golden arches may be changing price-to-quality expectations these days.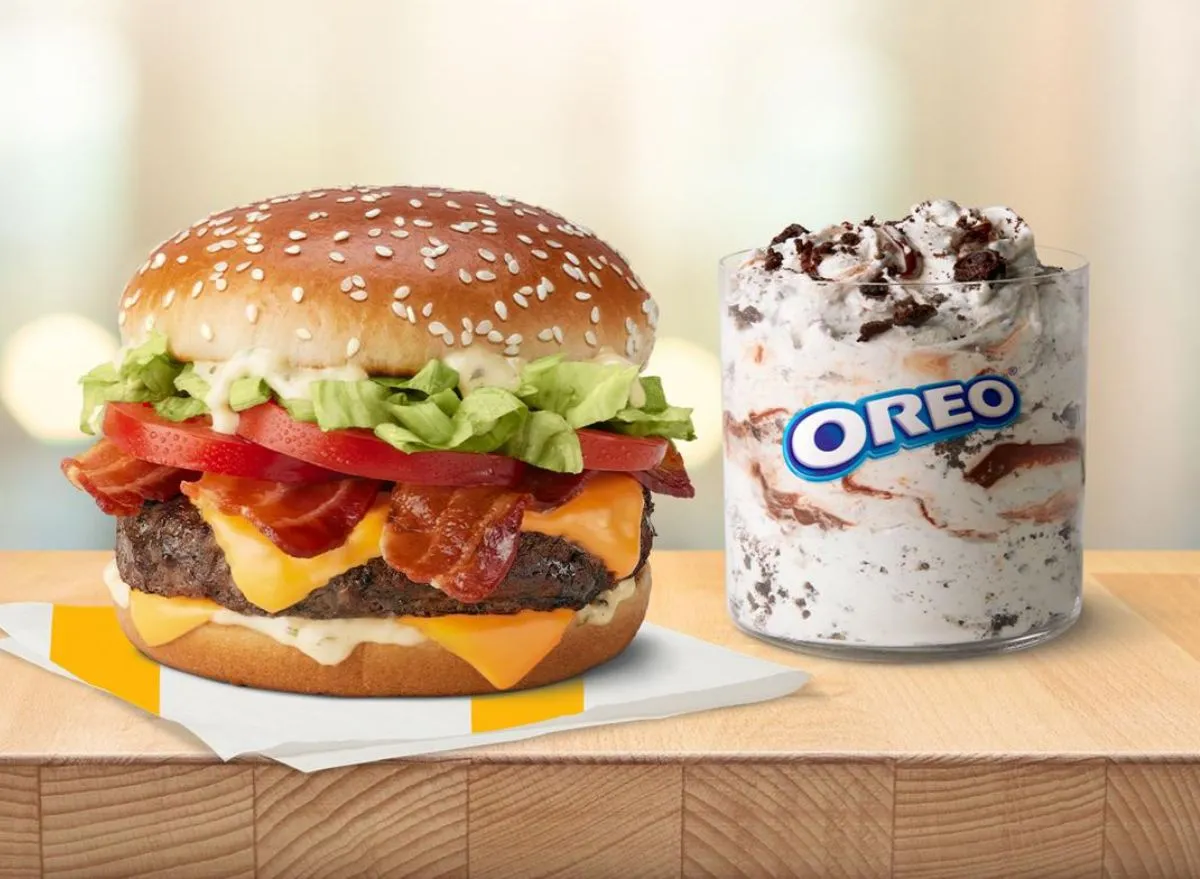 There's a new burger in town. McDonald's is attempting to lure customers away from the numerous chicken sandwich wars with its Smoky BLT Quarter Pounder with Cheese, launched just this Monday for a limited time.
The "new" burger comes with a 100% beef quarter-pound patty topped with two slices of American cheese, applewood smoked bacon, tomatoes, lettuce, and a smoky sauce on a toasted sesame seed bun.
Sounds good, right? It may be for your taste buds, but your wallet is likely to cry foul.6254a4d1642c605c54bf1cab17d50f1e
At $7.99 for the burger or $10.99 for the meal plus tax and tip (and higher in some areas of the country, like California), you're approaching real restaurant prices…not fast-food quick eat deals. And customers aren't pleased.
"For $2 more, I can get a 6 oz burger, a side, and a beer at my local nice-ish restaurant/bar," one person commented on a Reddit thread about the novelty.
OK, so it's a little on the pricy side, but is it worth it? According to The Takeout, the new smoky burger is very similar to the Quarter Pounder Deluxe ($5.29 for the burger; $8.69 for the meal). The only difference is the addition of bacon, a different sauce, and the absence of onion. So are those changes worth the extra $3 dollars? Bacon is expensive these days, but is McDonald's pushing it?
"The smokiness is front and center, lending sort of a backyard barbecue feel to the overall experience," The Takeout writes. "Since the basic under-the-hood specs are good, the Smoky BLT Quarter Pounder is therefore pretty good too, even if it's not groundbreaking."
Not groundbreaking plus expensive are keywords for customers who are tight on cash and aren't interested in the same old for more money, however.
"It's actually pretty good, but the price hikes have made me never want to go into a McDonalds again," another customer said on Reddit. Ooof.