The Most Popular Pizza Topping in Every State
Can you guess which pizza topping reigns supreme in your home state?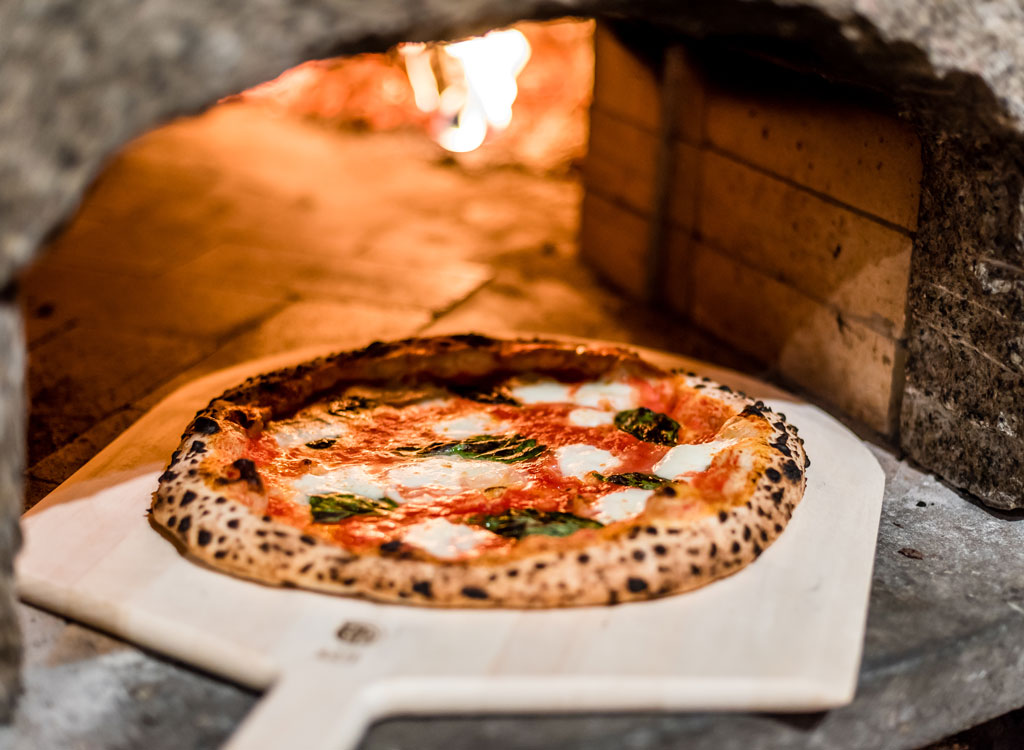 From crispy pepperoni to briny black olives, pizza—one of America's favorite foods—has the impressive ability to delight us anew with every gooey bite. And we can probably chalk that up to the plethora of toppings pizzerias adorn their pies with.
Whether you're a fan of Chicago's stuffed, deep-dish behemoths or a plain, New York-style slice, we've unlocked the data that reveals each state's absolute favorite pizza topping. The intel was gathered with the generous help of Yelp, whose data scientists tracked the amount of nationwide pizza orders placed on both Yelp and Eat24 and filtered them by state.
Scroll through to see whether your own hometown prefers pineapple chunks over BBQ chicken, and then brush up on your trivia with these 50 Mouthwatering Facts About Pizza.
Alabama
Cheese
Sweet Home Alabama just happens to be home to many plain cheese slice-loving citizens.
Alaska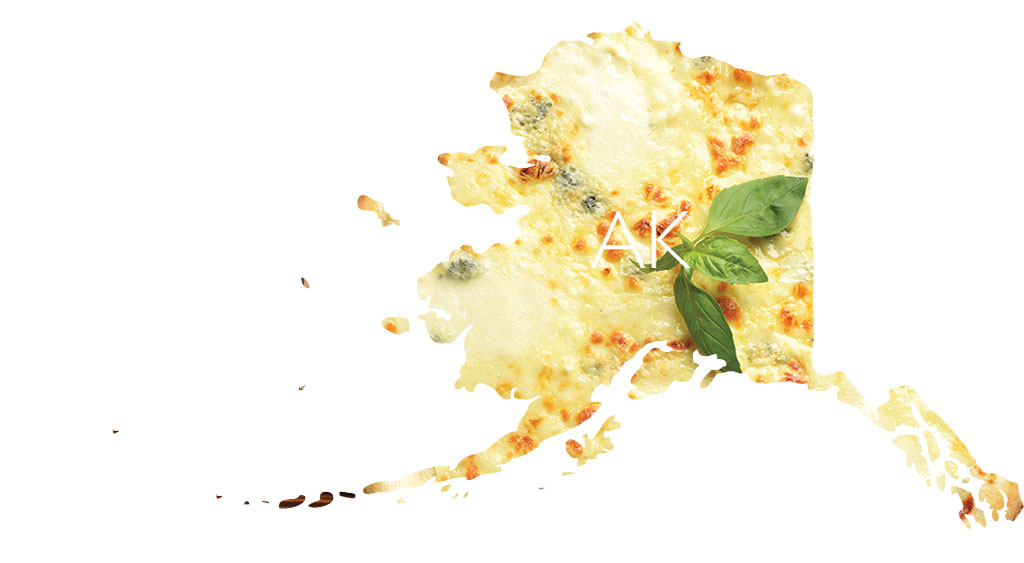 White Pizza
The "Land of the Midnight Sun" loves its slices as unadulteratedly white as its snow-lined landscapes.
Arizona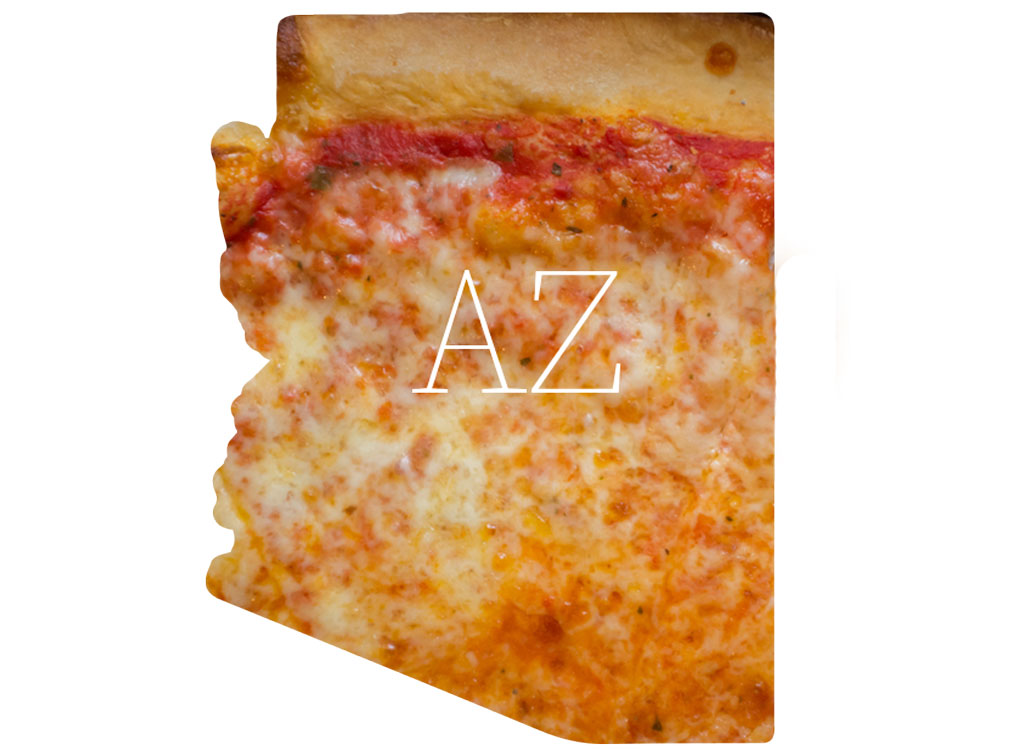 Cheese
We're wondering if Arizonans prefer to pair their plain slices with a can of 99-cent iced tea.
Arkansas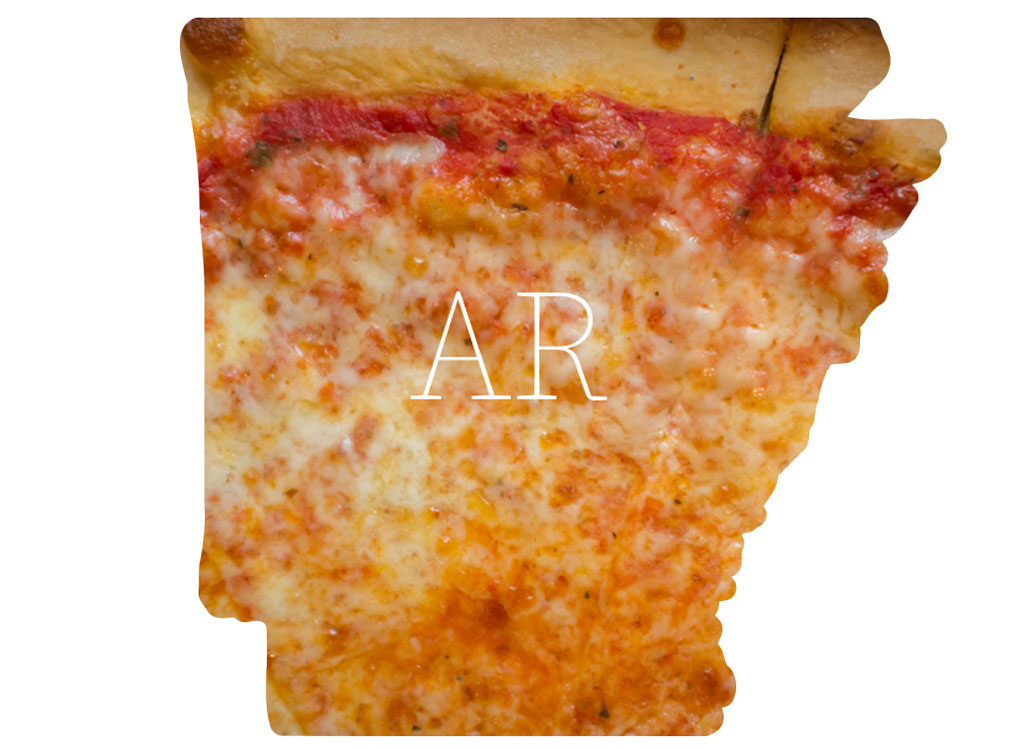 Cheese
Did you know that Arkansas' official state fruit is the Vine Ripe Pink Tomato? Perhaps that's the secret ingredient in their winning cheese pizzas' marinara.
California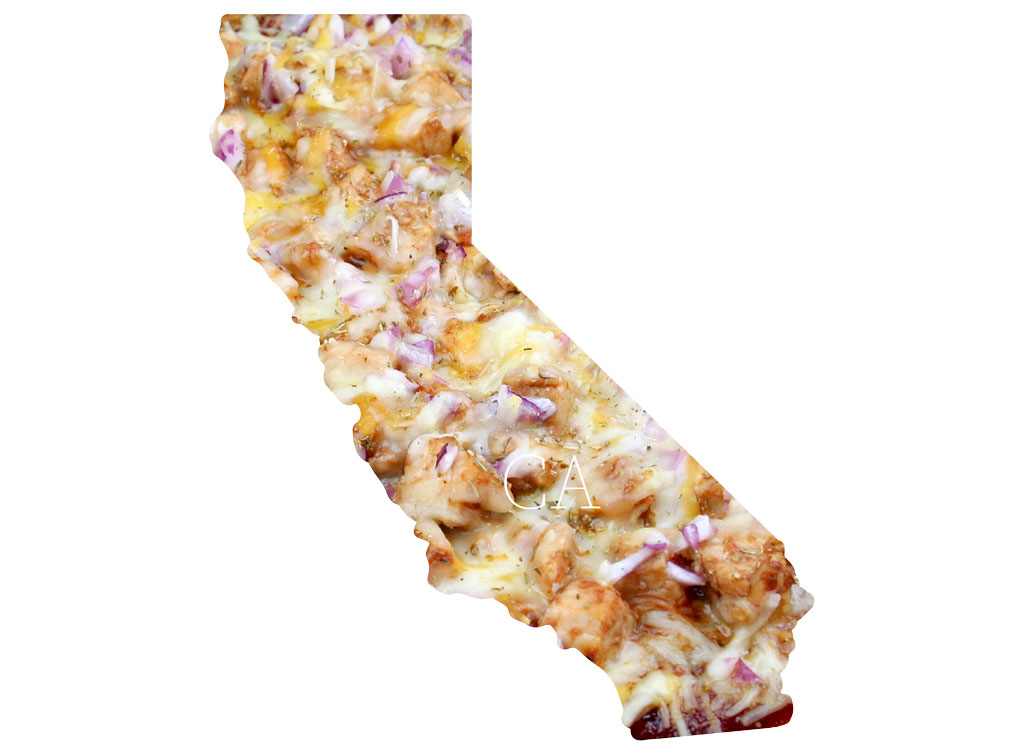 BBQ Chicken
It doesn't come as a surprise that The Golden State loves its pies adorned with sweet barbecue sauced chicken and a healthy helping of golden onions.
Colorado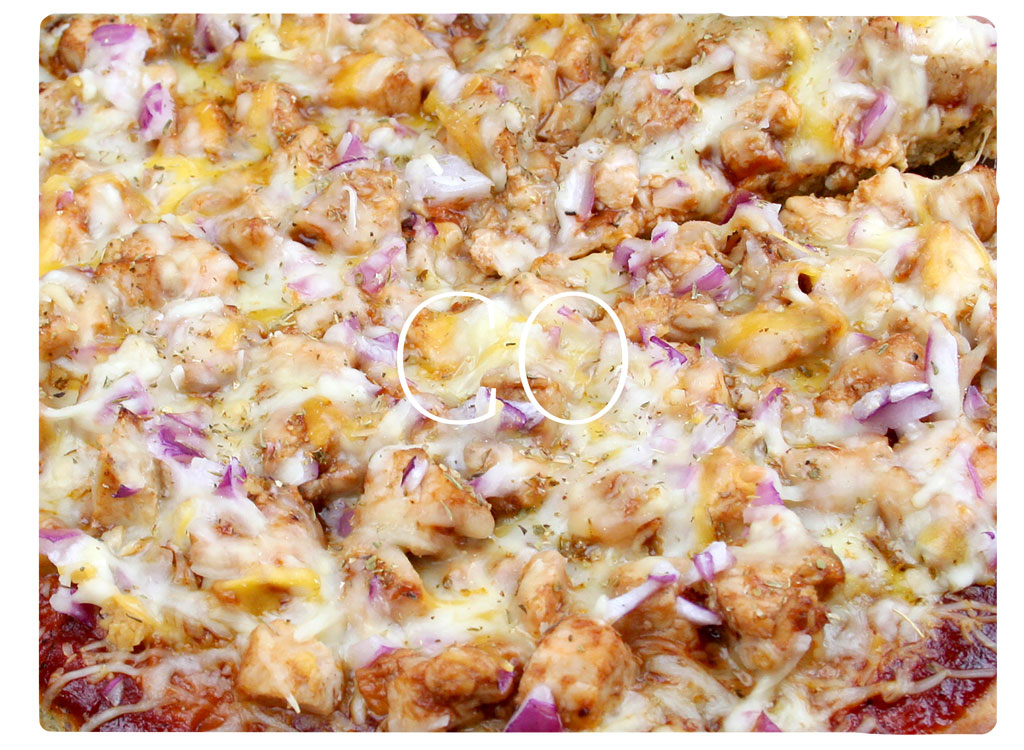 BBQ Chicken
The fittest state in America enjoys its post-workout snack topped with some tantalizingly tangy protein.
Connecticut
Cheese
The majority of CT's residents seem to prefer to pair their weeknights in with a plain pie. And we couldn't agree more.
Delaware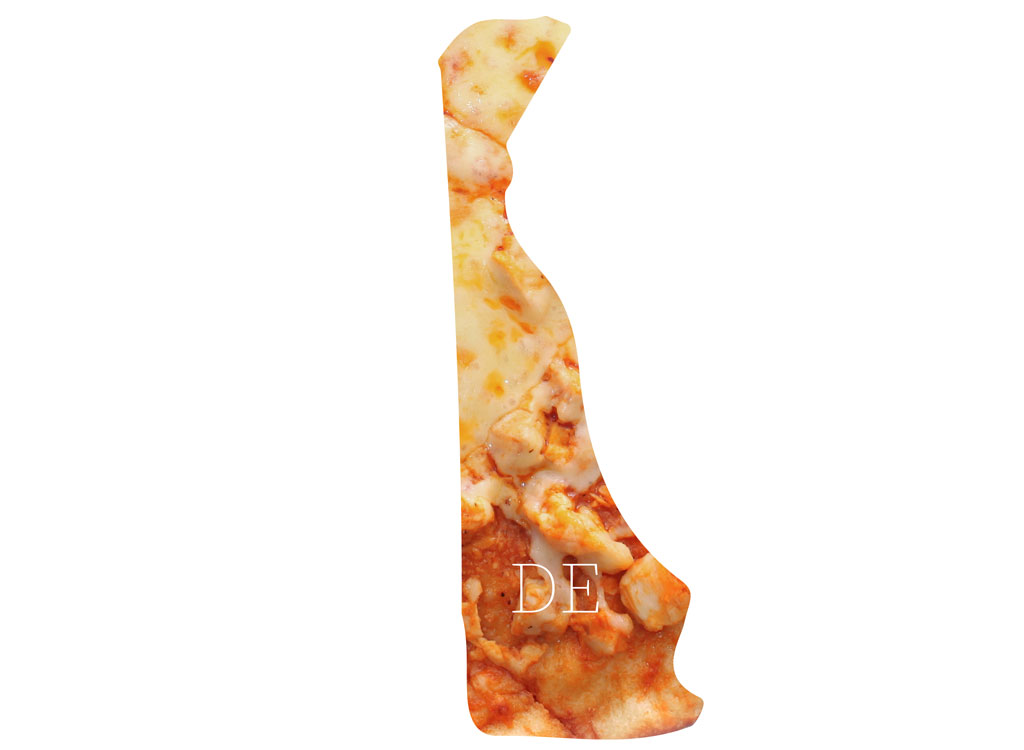 Buffalo Chicken
Buffalo sauce may have been invented in Buffalo, New York, but remains the top-ordered topping for hungry Delawareans.
Florida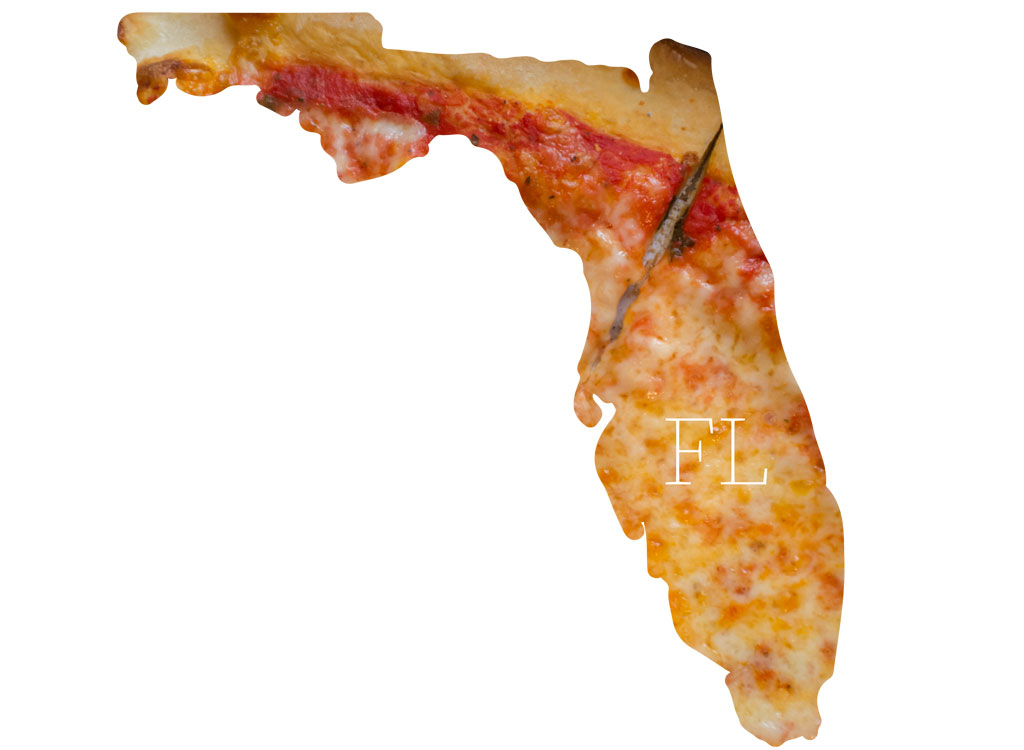 Cheese
Disney World's hometown is also home to many pizza lovers who happen to favor the classic cheese slice.
Georgia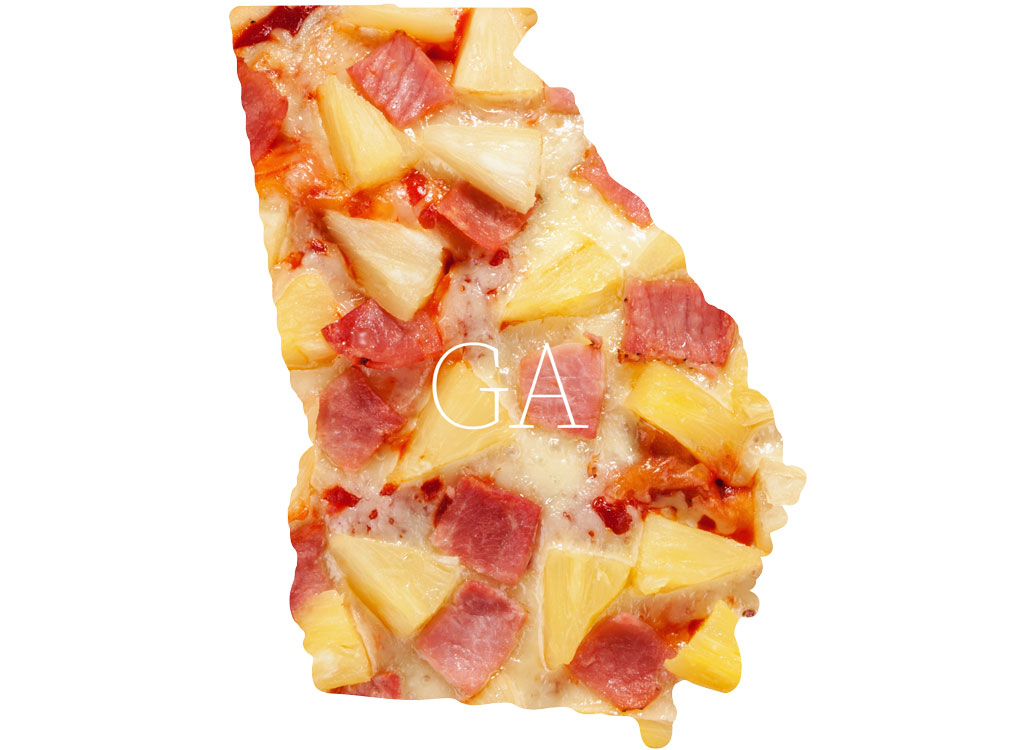 Hawaiian
Georgia should beware of indulging in one too many Hawaiian slices, as two pieces of Domino's medium Honolulu Hawaiian pie (made with handmade pan crust) clocks in at a waist-expanding 620 calories and 30 grams of fat.
Hawaii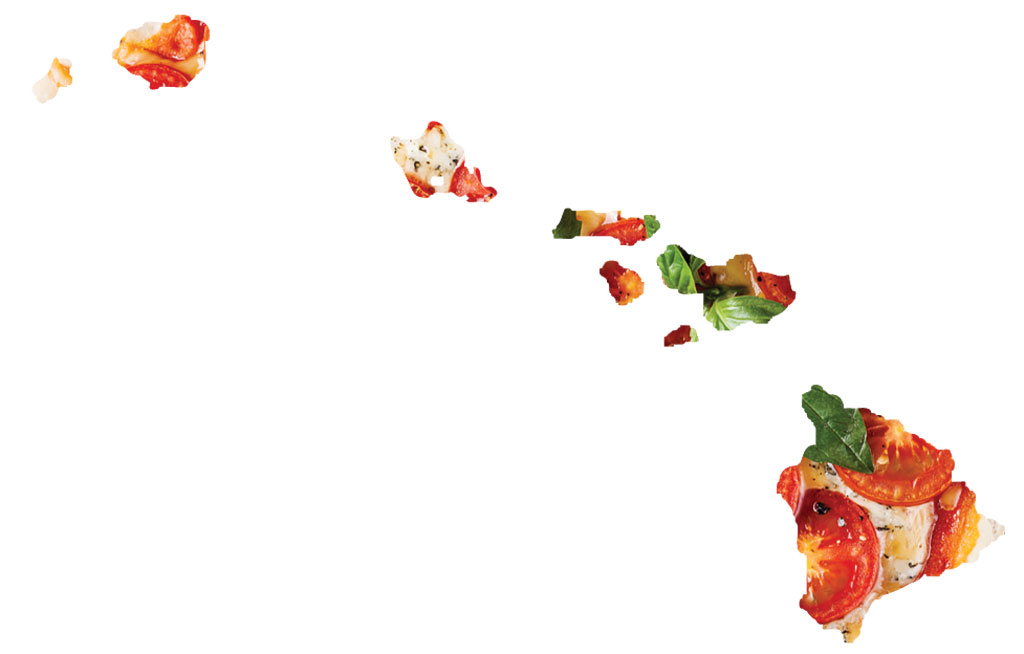 Caprese
How do Hawaiians stay bikini-ready all year long? They order a caprese slice—which shuns sugar-laden sauce and focuses on fresh ingredients like sliced tomatoes, invigorating basil, and mild mozzarella.
Idaho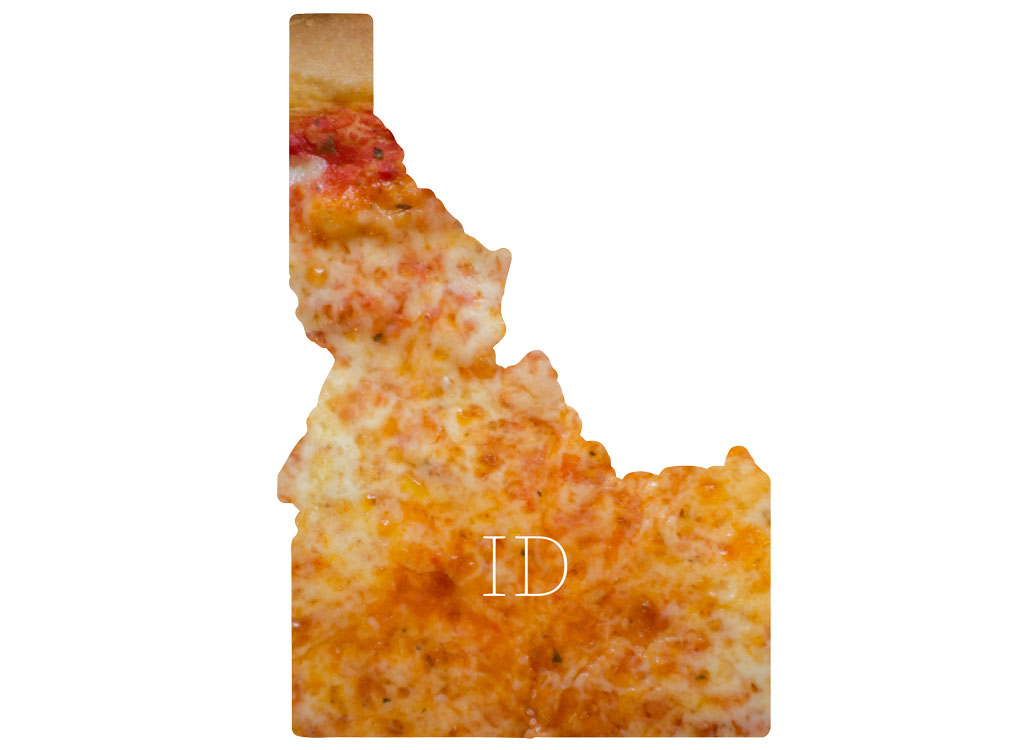 Cheese
Contrary to quick assumptions, Idaho prefers its pizzas topped with the customary blend of cheeses—not potatoes.
Illinois
Cheese
It turns out that the Prairie State likes its slices as plain, but nonetheless pristine, as its landscapes.
Indiana
Cheese
As the "Brain Bank of the Midwest," Indiana attracts the fourth largest amount of out-of-state students nationwide; in other words, countless cheese-loving college kids who may or may not select cheese pizza as their hangover-queller of choice.
Iowa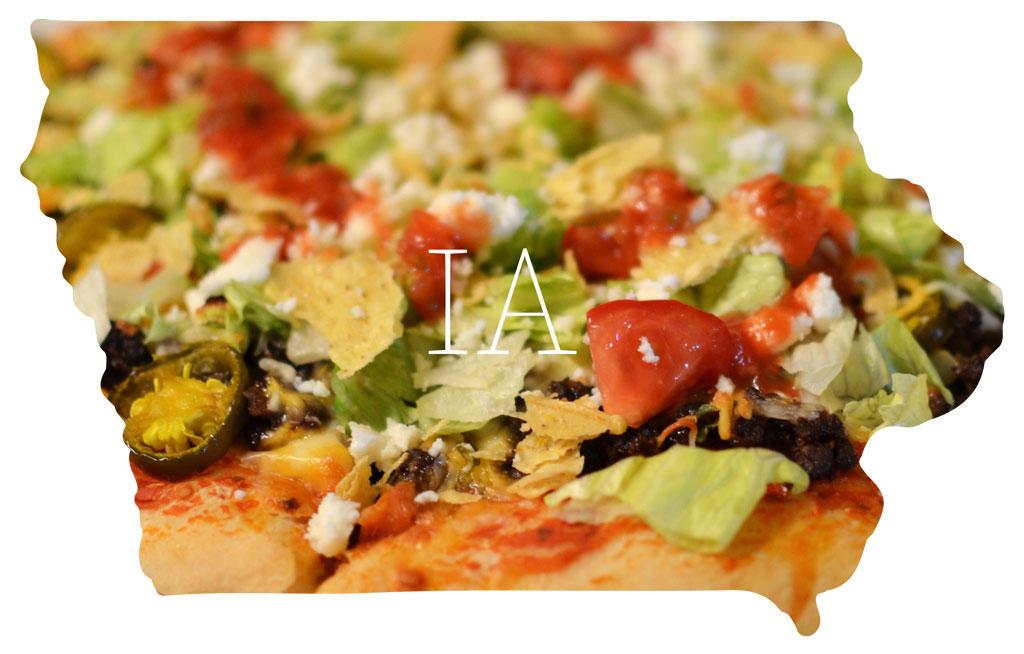 6254a4d1642c605c54bf1cab17d50f1e
Taco
Iowa is famous for its agriculture-baring lands, which explains why its pizza of choice is just as bountiful with filling fixins like beans and fresh salsa.
Kansas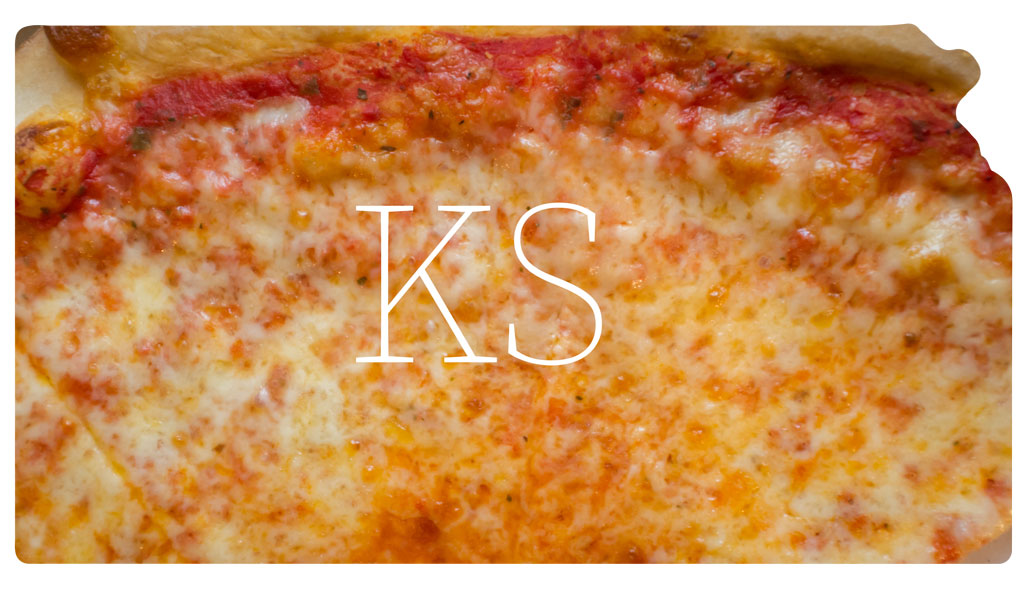 Cheese
If the majority of pizzeria frequenters order up pepperoni and sausage slices, you're definitely not in Kansas anymore.
Kentucky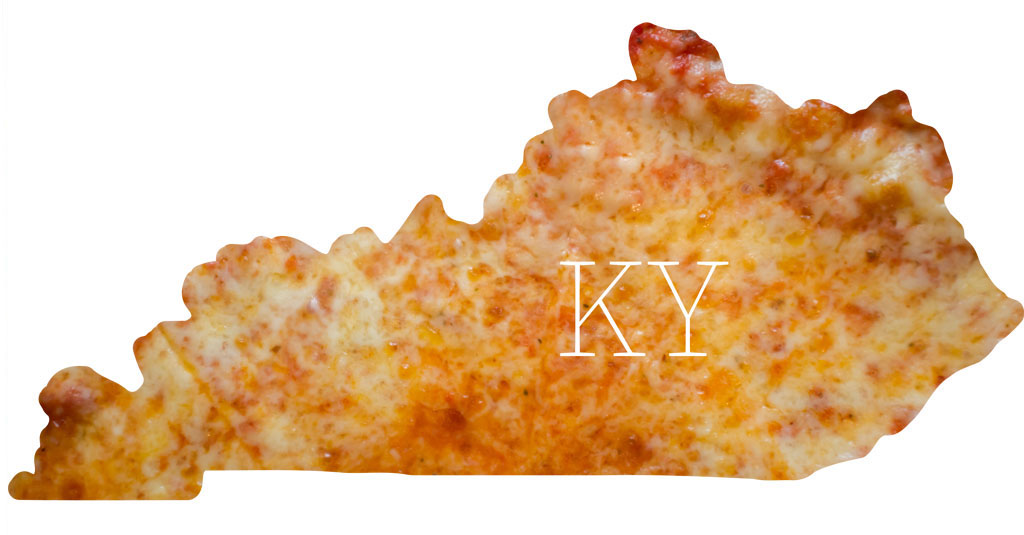 Cheese
No surprise here—Jennifer Lawrence's hometown just happens to be home to a plethora of pizza fanatics who love the grub, arguably, as much as she does.
Louisiana
Meat Lovers
It might not be the birthplace of Oscar Mayer, but when Louisiana residents virtually order pizzas, we envision them yelling "go meat!"
Maine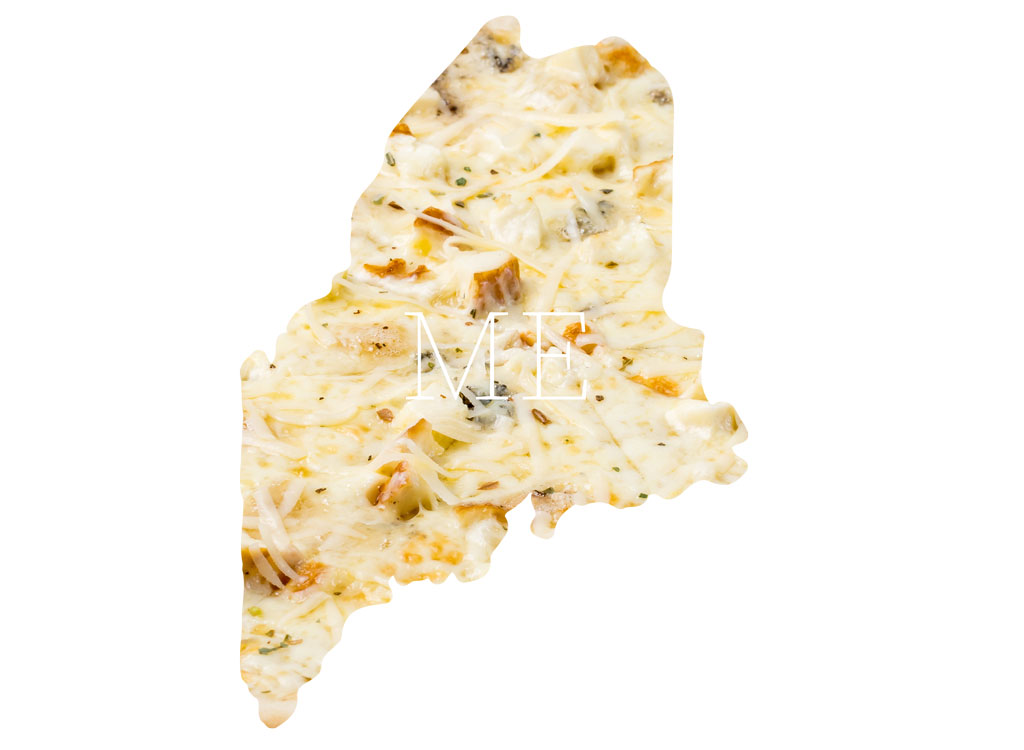 Grilled Chicken White Pizza
Ricotta-topped and lacking in lycopene (no tomato sauce present in this pie!), Maine's tastebuds surely differ from the rest of the nation.
Maryland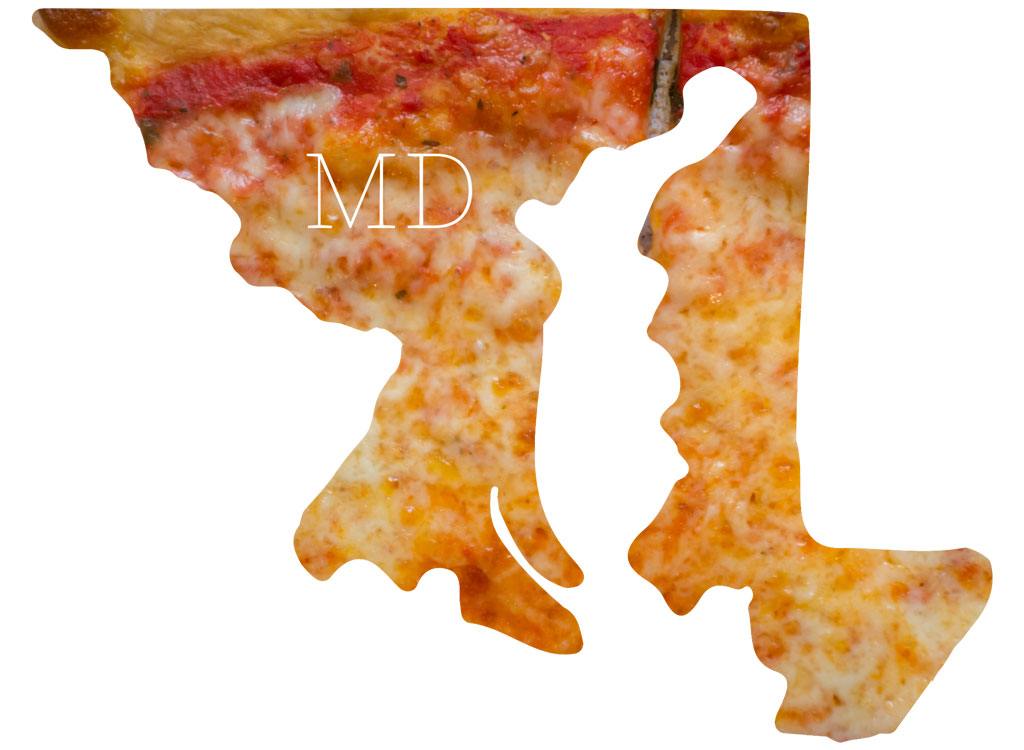 Cheese
Folks from the Old Line State avoid long pizzeria lines by virtually ordering some ooey gooey goodness online.
Massachusetts
Cheese
Here's some food for thought: which slice would MA residents prefer, cheese pizza or Boston Creme Pie?
Michigan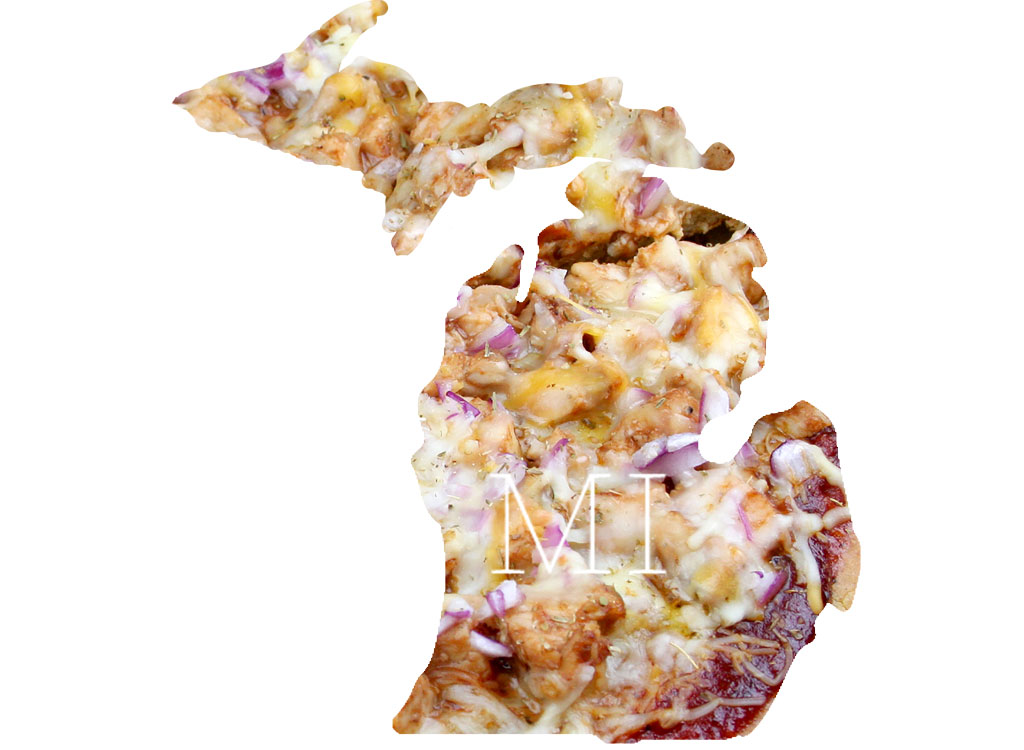 BBQ Chicken
Dubbed "the best pizza to ever grace this planet" by a handful of Eat This, Not That! staffers, this sweet and smoky slice takes the cake in Michigan, too.
Minnesota
BBQ Chicken
…And Minnesota. Who knew?!
Mississippi
Cheese
Can you spell Mississippi as fast as you can scarf down a cheese slice? Probably not.
Missouri
Cheese
This quaint Midwestern state happens to father a population that loves their triangles with nothing but the comforting combo of mozzarella and parmesan.
Montana
Pepperoni
We didn't think we'd have to trek so far into the country to find a state that finally loves crispy pepperoni as much as we thought the rest of the nation did!
Nebraska
BBQ Chicken
Home to Omaha Steaks, we're not shocked at the fact that folks in Nebraska prefer barbecued protein on their pies, too.
Nevada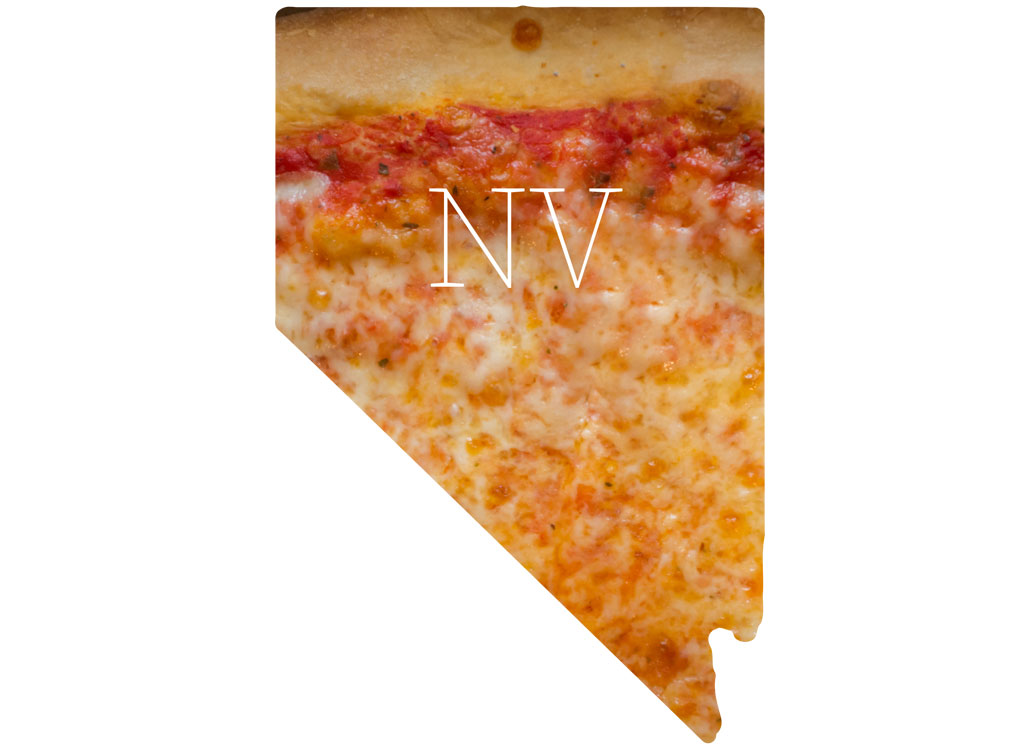 Cheese
What's golden, piping hot, and clustered with mesmerizing dunes? (Psst, it's Nevada's iconic dessert and the slice its residents drool over!)
New Hampshire
Cheese
NH may be known for its stellar maple syrup. But it seems like residents in this New England state prefer cheese slices for lunch.
New Jersey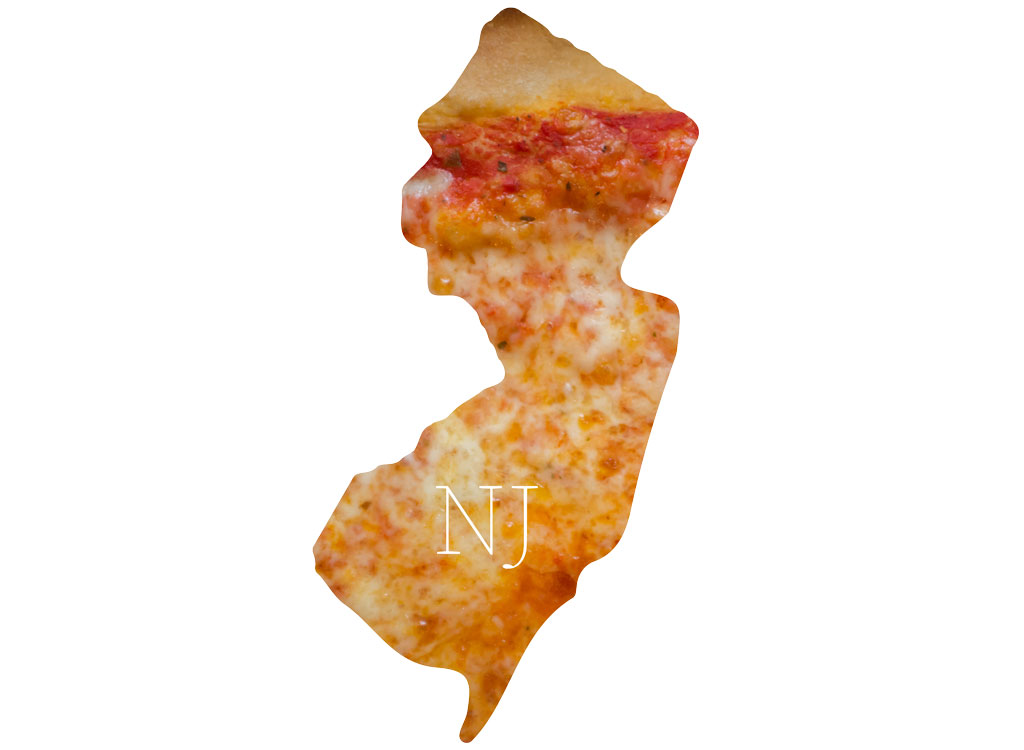 Cheese
How many slices of cheese pizza do you think you can scarf down if you take a stroll down Atlantic City's boardwalk? (ICYMI, it's the longest boardwalk in the world!)
New Mexico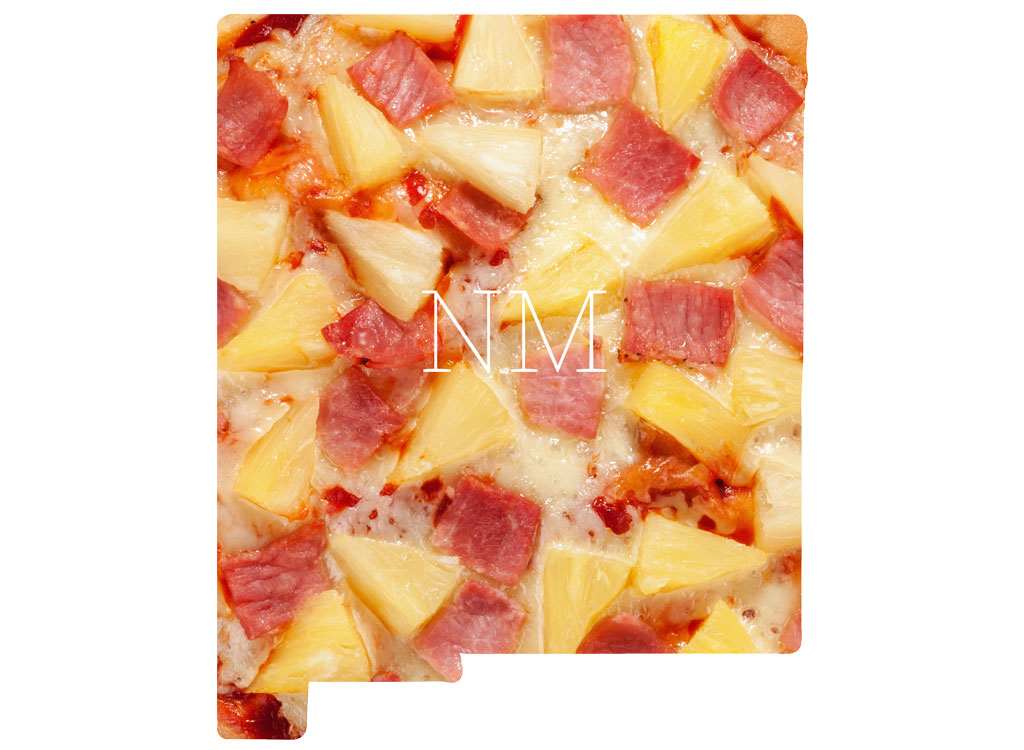 Hawaiian
Given their proximity to Mexico, we expected NM to love a spicy taco slice as much as their neighbors must. But no, New Mexico dwellers usually go for a robust Hawaiian pie.
New York
Cheese
Given the famously eponymous slice, we wouldn't expect New Yorkers to choose any triangle other than the classic cheese.
North Carolina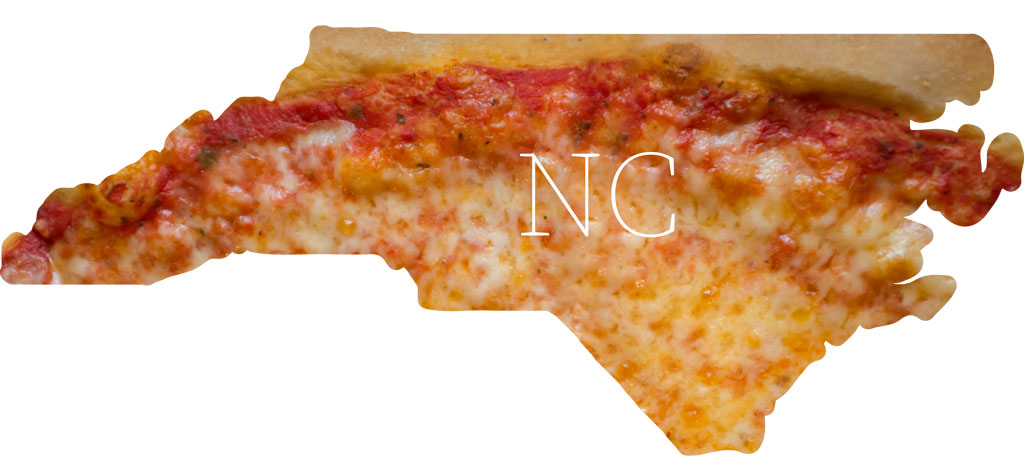 Cheese
A Netflix and chill sesh in North Carolina surely isn't complete without a classic slice.
North Dakota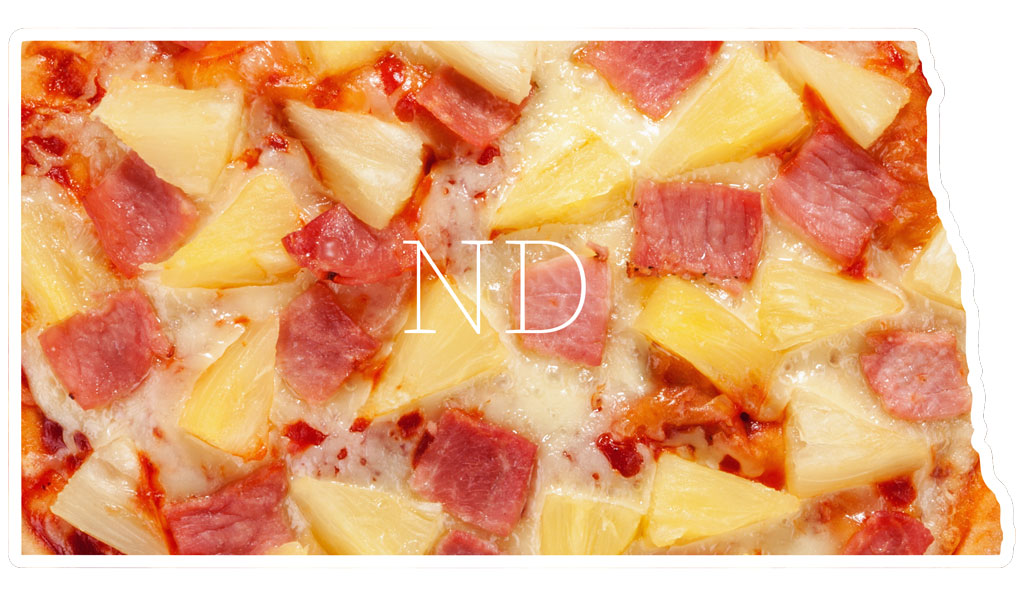 Hawaiian
If you ever take a weekend trip to North Dakota, do as the North Dakotans do and order up a fluffy crust adorned with succulent pineapple and salty ham.
Ohio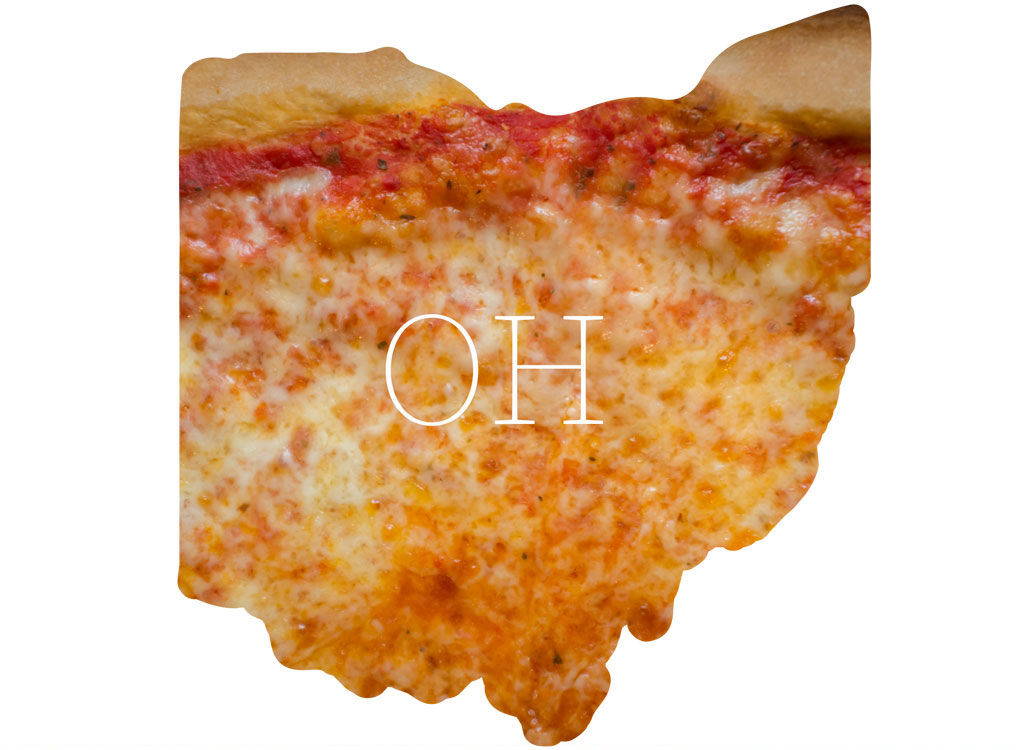 Cheese
Ohio's state motto reads,"With God all things are possible." We're guessing these citizens always say grace before biting into a melty slice.
Oklahoma
Cheese
The birthplace of country swooners Garth Brooks and Reba McEntire, this homey state loves its OG slice just as much as it enjoys some acoustic guitar.
Oregon
Pepperoni
Are you surprised that Oregon's topping of choice isn't oregano? Because we certainly are.
Pennsylvania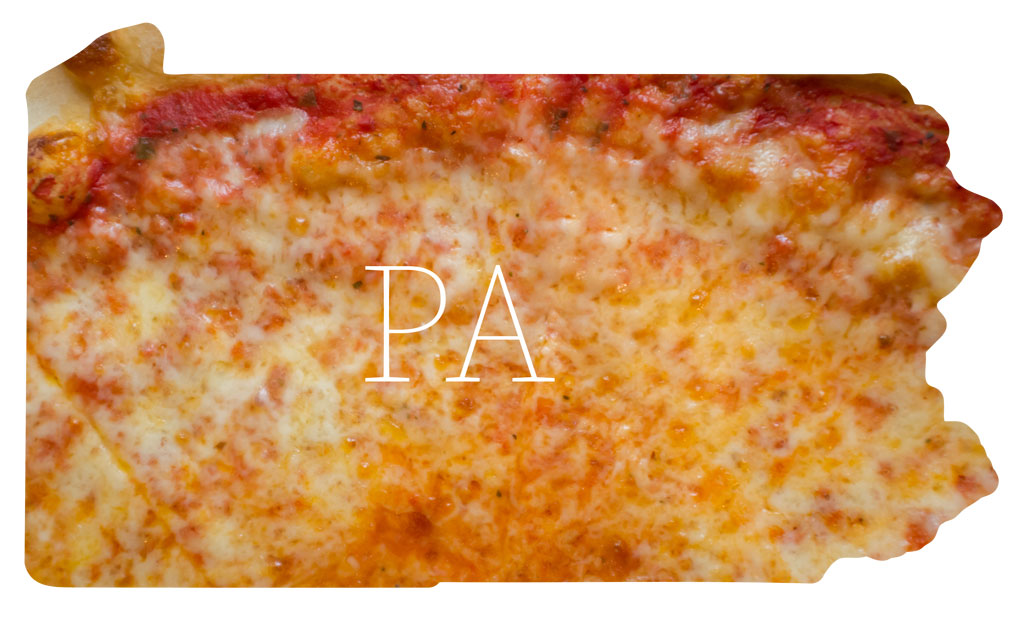 Cheese
With such a close proximity to the Big Apple, it's no surprise that PA's pizza of choice is attributed to some cultural influence.
Rhode Island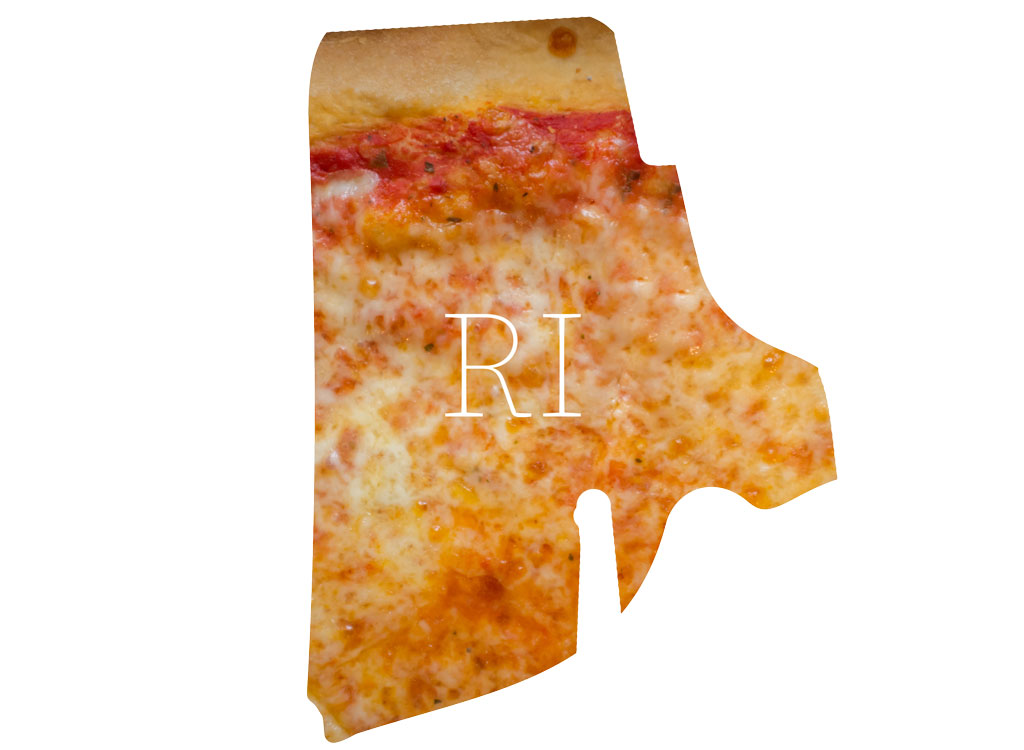 Cheese
This charming coastal state serves up some of the best seafood in all 50 states, so we're wondering how anchovies didn't top RI's list.
South Carolina
Cheese
We're going to take a wild guess and say Myrtle Beach's best-selling slice is savory, saucy, and most certainly… cheesy.
South Dakota
Chicken Bacon Ranch
Who knew that residents of the tourist-flocking Mt. Rushmore State usually crave a triangle of creamy chicken bacon ranch?
Tennessee
Cheese
One and only cheese pizza, you're truly the only ten I see.
Texas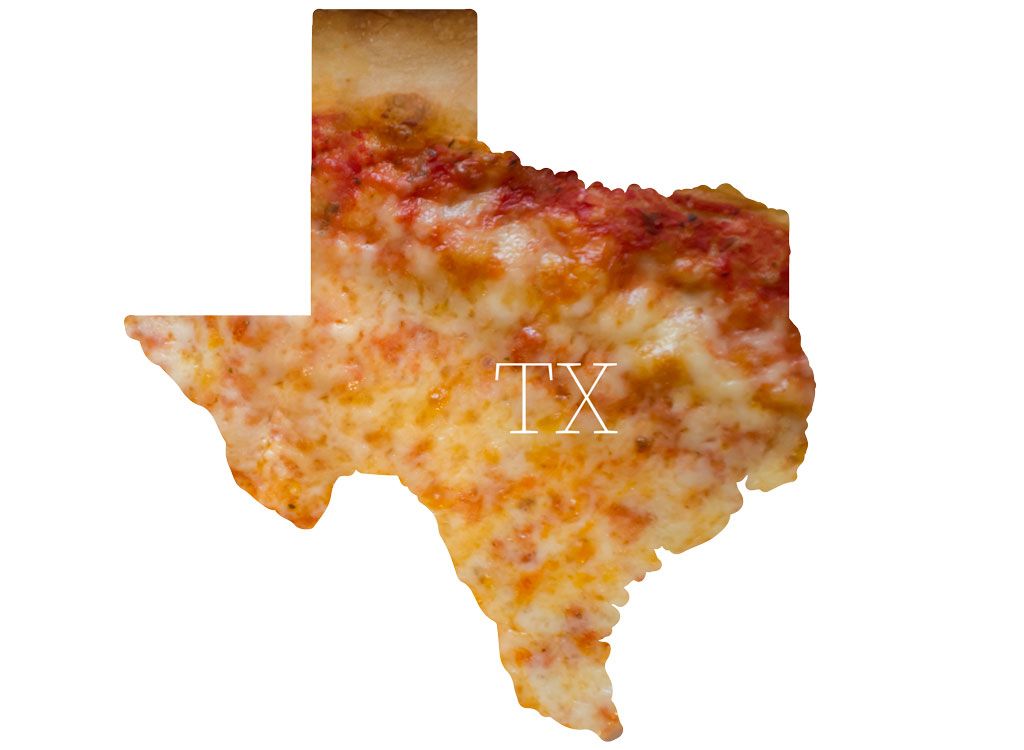 Cheese
The Lone Star State prefers its fluffy crust adorned with two simply satisfying ingredients: tomato sauce and cheese.
Utah
BBQ Chicken
Tangy sauce-slathered chicken resting atop a doughy foundation seems to be this western state's cheat meal of choice. We can't blame you, Utah.
Vermont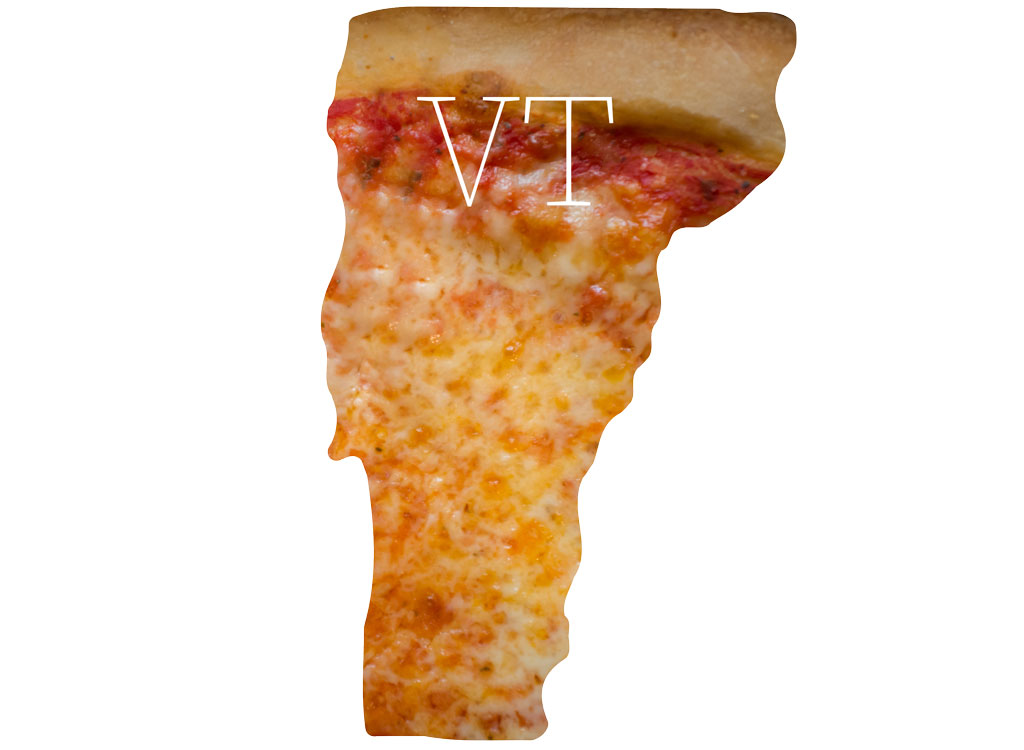 Cheese
Unfortunately, the Green Mountain State doesn't like to top its pizza with anything green.
Virginia
BBQ Chicken
The birthplace of many of our founding fathers, newage residents like to crush their cravings with a smoky slice.
Washington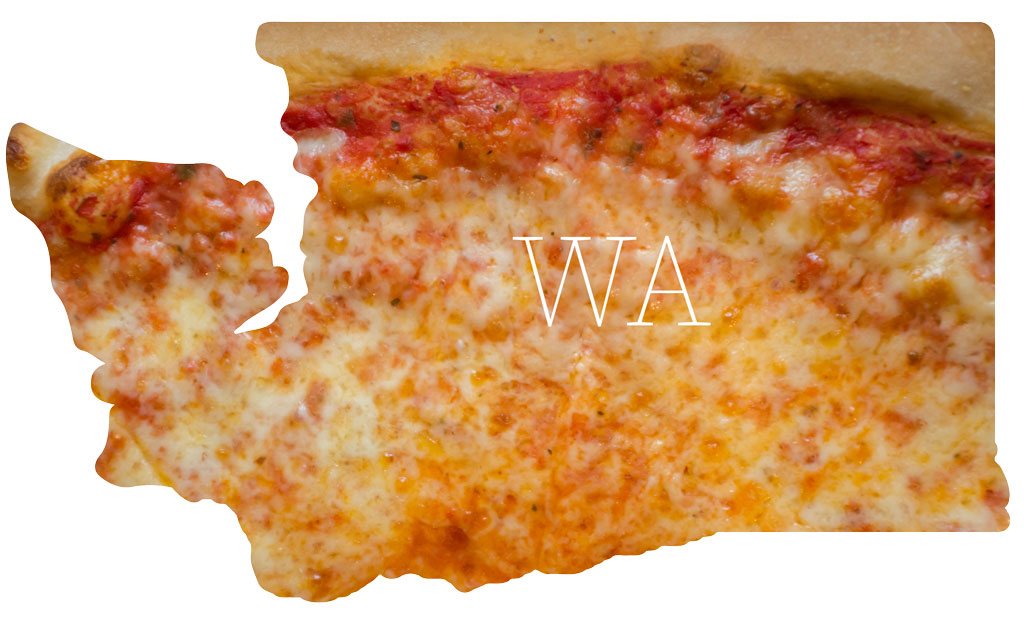 Cheese
The Evergreen State prefers its slices as timeless as its state nickname.
West Virginia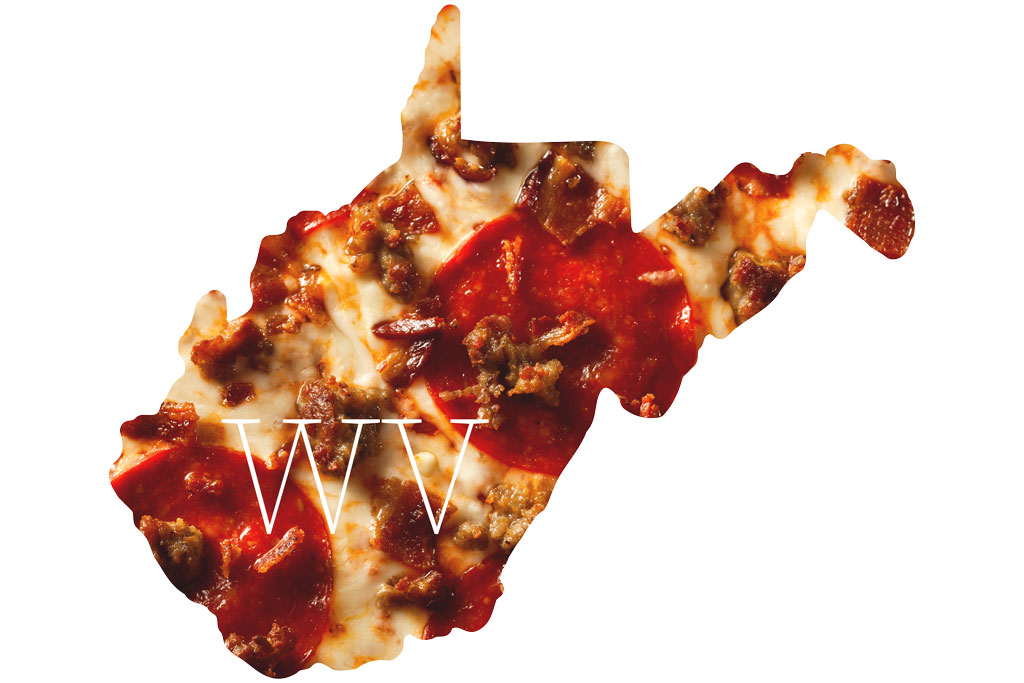 Meat Lovers
Instead of ordering a meaty, calorie-packed pie, how about trying one of these healthy pizza recipes instead?
Wisconsin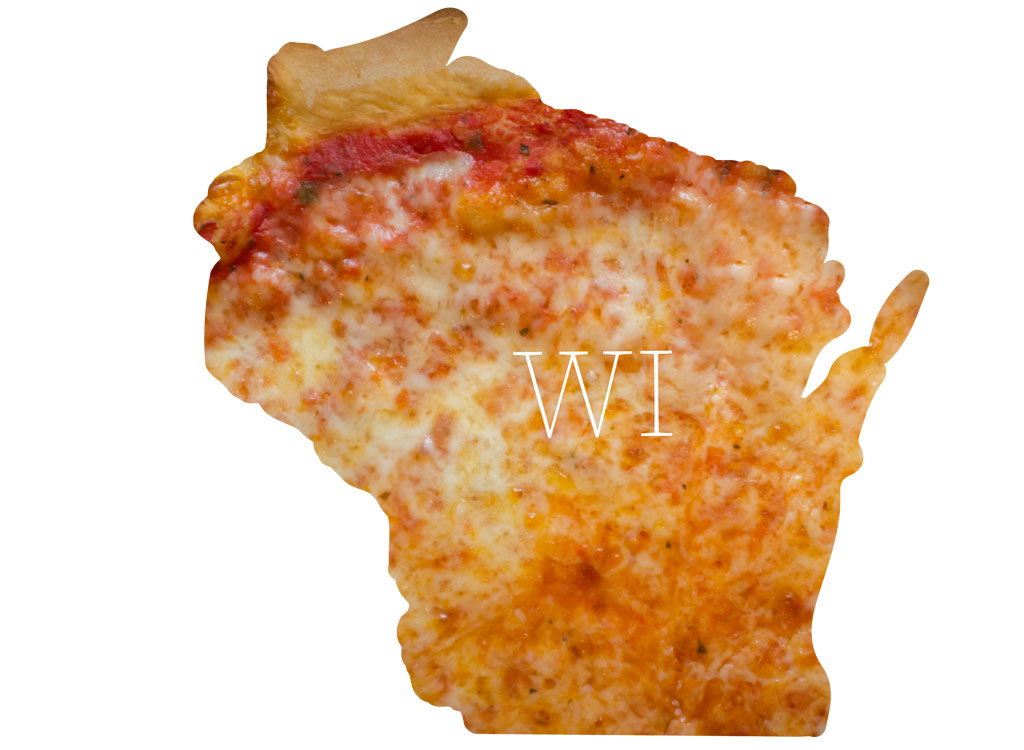 Cheese
WI, with your scenic state forests and towering sugar maple trees, you've stolen a pizza my heart. (Cheesy, we know… just like Wisconsin's slice of choice!)
Wyoming
Meat Lovers
Is it safe to say that the Equality State likes equal parts sausage, ham, and pepperoni on Meat Lovers pie?
April Benshosan
April is a born-and-raised Brooklynite who has a passion for all things health, wellness, and tastebud-related.
Read more about April