These Are the Most Popular Sandwiches in America
Love grilled cheese? You're not alone.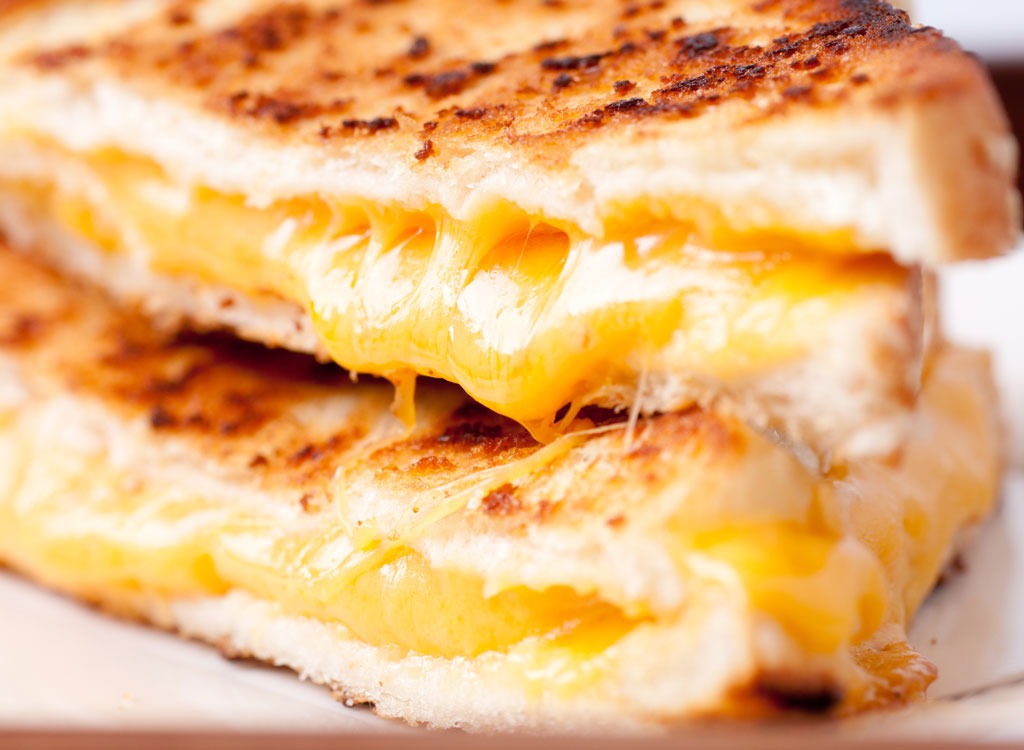 From PB&J and grilled cheese to a BLT and a club sandwich stacked high, sandwiches will always have a place in our hearts as comfort food. But which one reigns supreme in the sandwich section? A new YouGov survey took a look into what's America's go-to, and the results were clear: you can't beat a classic.
Methodology: YouGov surveyed 1,223 people online between July 12 and July 15. The survey asked respondents how they felt about various sandwiches, on a scale from "really like" to "really dislike."
These are the 15 most-popular sandwiches, based on the responses to YouGov's survey. Not all of the choices in the survey made the cut, either. Some options, like cheese-and-tomato sandwiches and pastrami sandwiches, weren't popular enough to crack the top 15.
And just for fun, YouGov asked respondents whether hot dogs and burgers are technically sandwiches, too. Thirty-four percent of respondents thought hot dogs were sandwiches, while 60% thought burgers were sandwiches. And just 15% of respondents thought tacos belonged in the sandwich category.
But with classic sandwiches in mind, YouGov's respondents were happy to share their favorite options. Ahead are 15 of the most popular sandwiches in America, according to the survey.
French Dip
The French dip scored a 46% on YouGov's "likeability scale." Nothing will please everyone, but almost half of the respondents did seem to like this sandwich style.
Reuben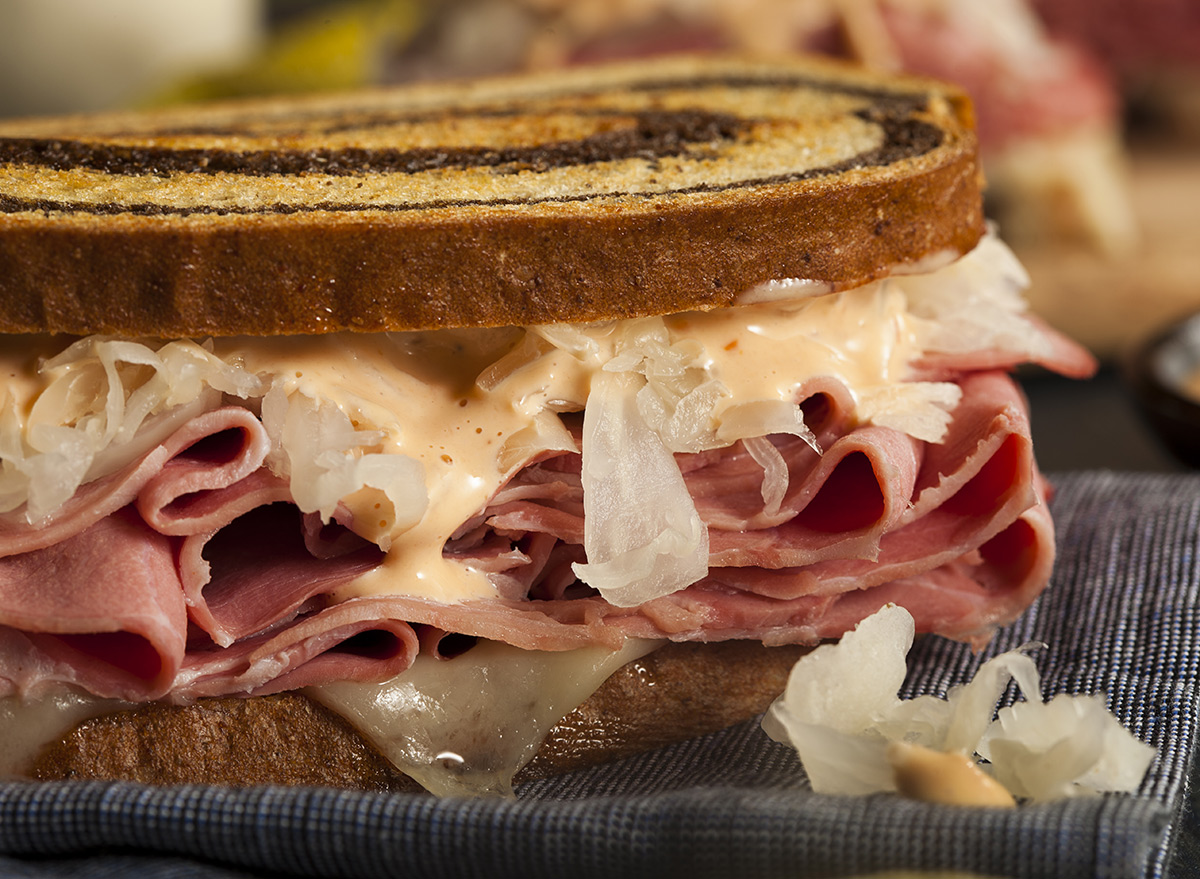 Made with corned beef, Swiss cheese, and sauerkraut, this sandwich has a place in plenty of fans' hearts. Specifically, 48% of YouGov respondents had a favorable opinion of it.
Meatball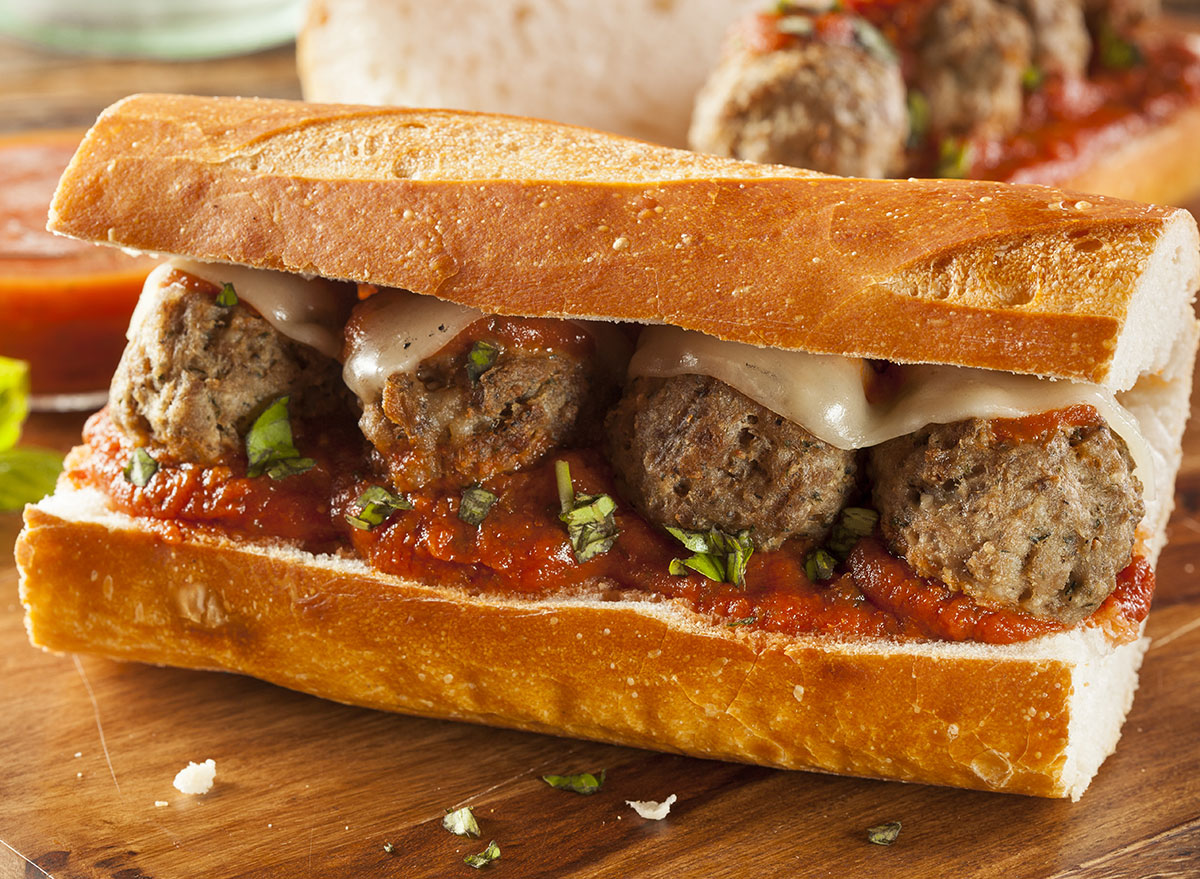 Meatballs aren't just for pasta. Fifty-six percent of people surveyed had a favorable opinion of meatball sandwiches. And with Subway's upcoming Beyond Meat sub, there will soon be more ways than ever to enjoy this option.
Egg Salad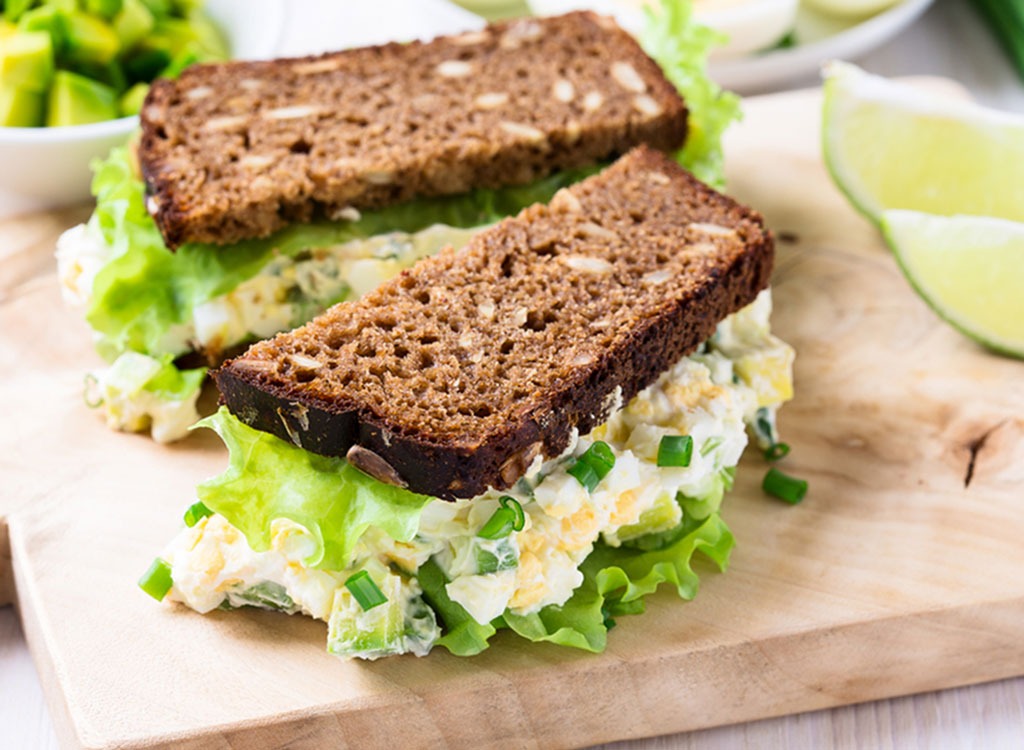 Surprisingly, 58% of survey respondents liked egg salad sandwiches. The airport breakfast of champions, egg salad made an unlikely appearance in 12th place on YouGov's rankings.
Tuna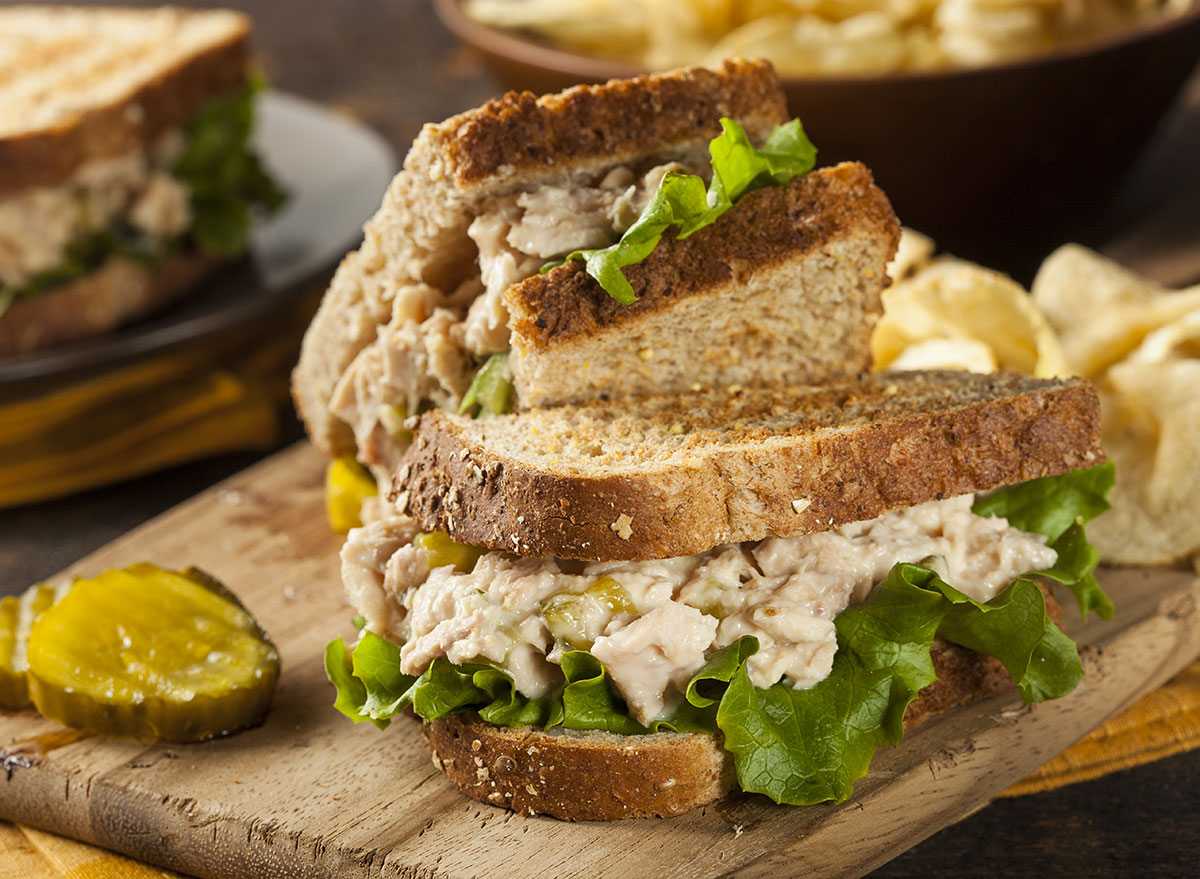 Just above egg salad, with a 64% approval rating, is the tuna sandwich. Simple but classic, you can't go wrong—and bonus points if you upgrade it to a tuna melt.
Pulled Pork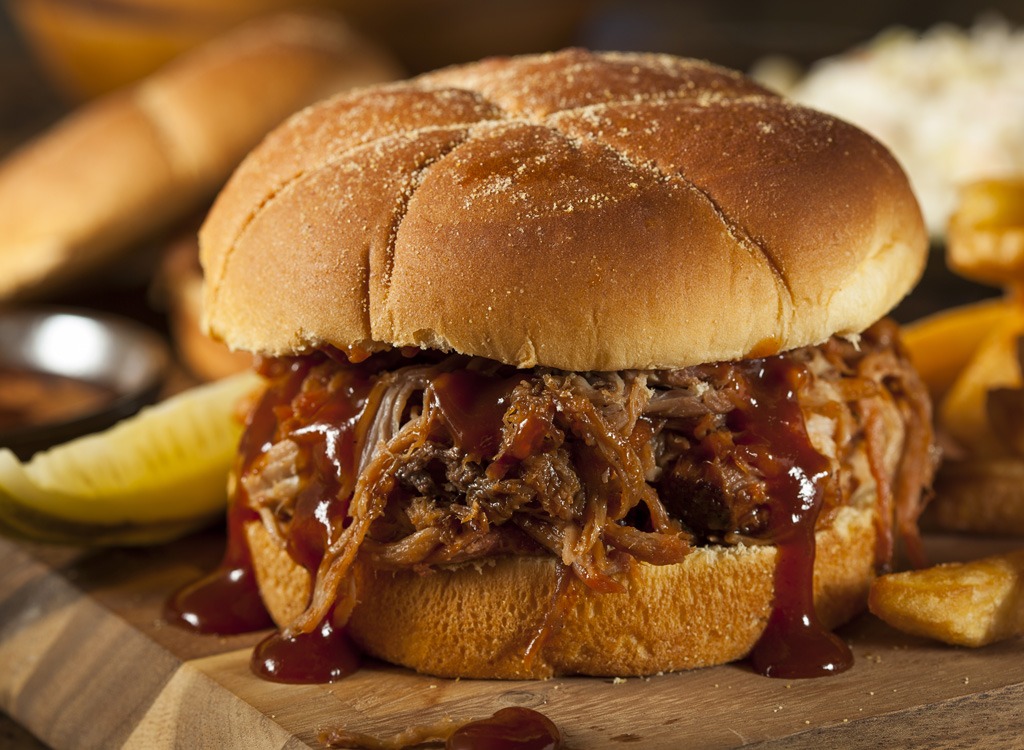 Even those who don't have strong opinions about Southern barbecue can get behind the pulled pork sandwich. It earned a 65% approval from YouGov's survey respondents.
Peanut Butter & Jelly
The lunchbox classic made the Top 10 with a 66% "likeability scale" score. We have to imagine the other 44% of respondents don't like peanut butter for one reason or another—this pick brings back major nostalgia feelings.
Bacon
There's not much that isn't made better with bacon, and sandwiches are no exception. The crispy, salty meat is perfect on club sandwiches or breakfast ones, so it's no surprise it earned a thumbs-up from 67% of respondents.
Club
Think of club sandwiches as an upgraded BLT, with plenty of protein-filled turkey. The classic sammie had a 68% approval rating among the survey respondents.
BLT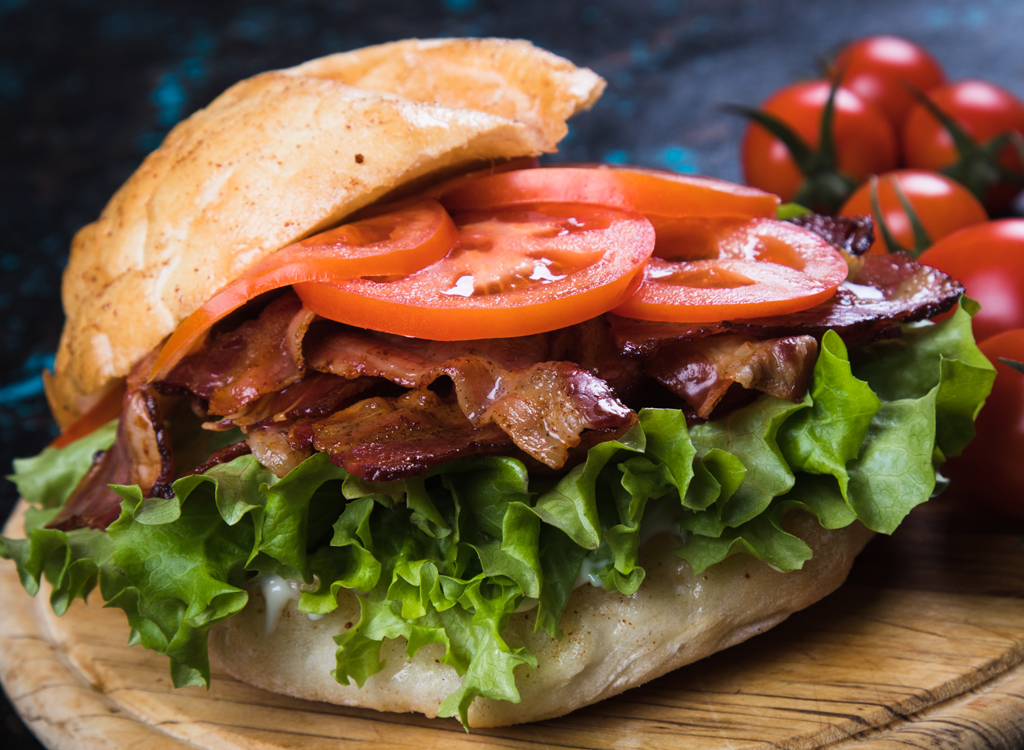 If you're not a turkey fan, skip the deli meat and make a BLT instead. The sandwich edged out the club option by one percentage point, pulling in a 69% approval rating.
Ham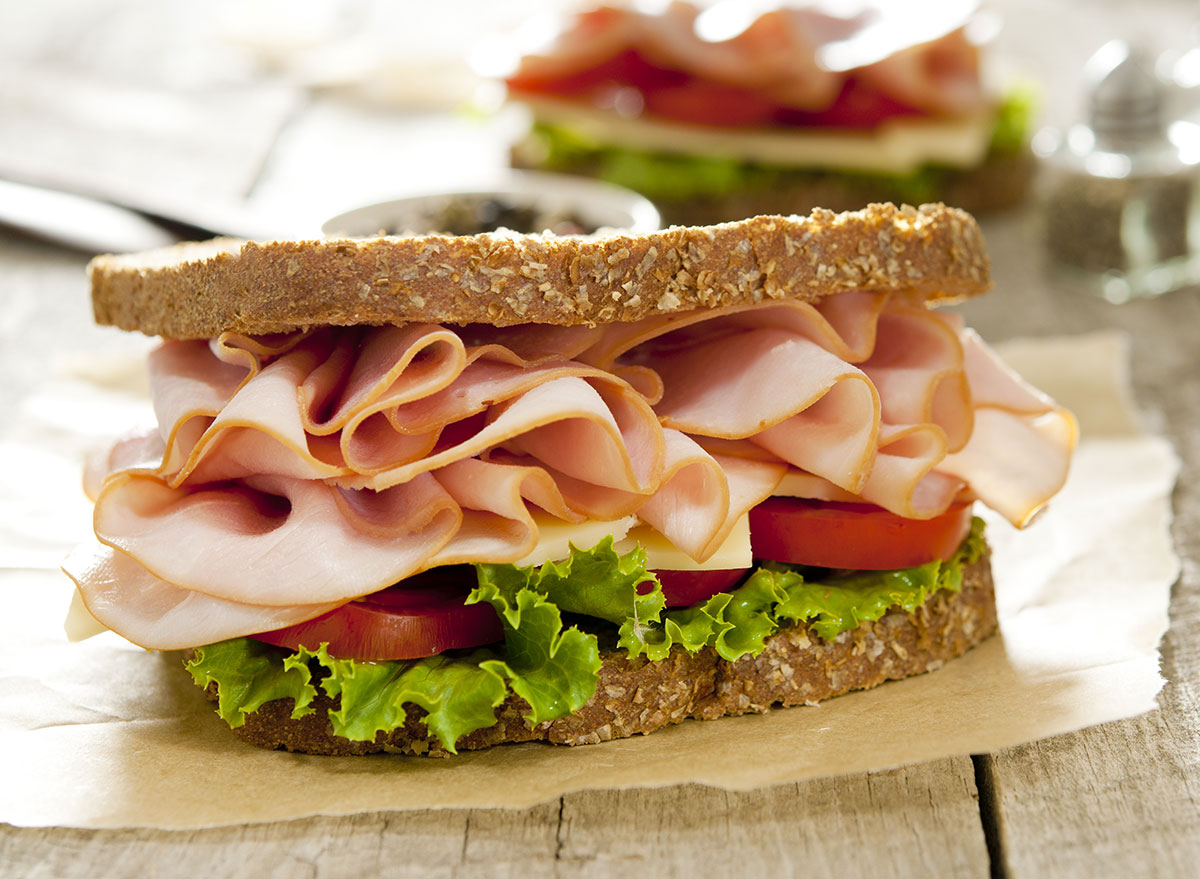 6254a4d1642c605c54bf1cab17d50f1e
Tied with the BLT at 69%, the ham sandwich is a crowd-pleaser. Simple but tasty, this classic sandwich cracked the top five.
Roast Beef
For the days when poultry just won't cut it, upgrade to a roast beef sandwich and join the 71% of respondents who love this option. The meat is delicious served warm or cold, and it goes with just about any type of cheese.
Turkey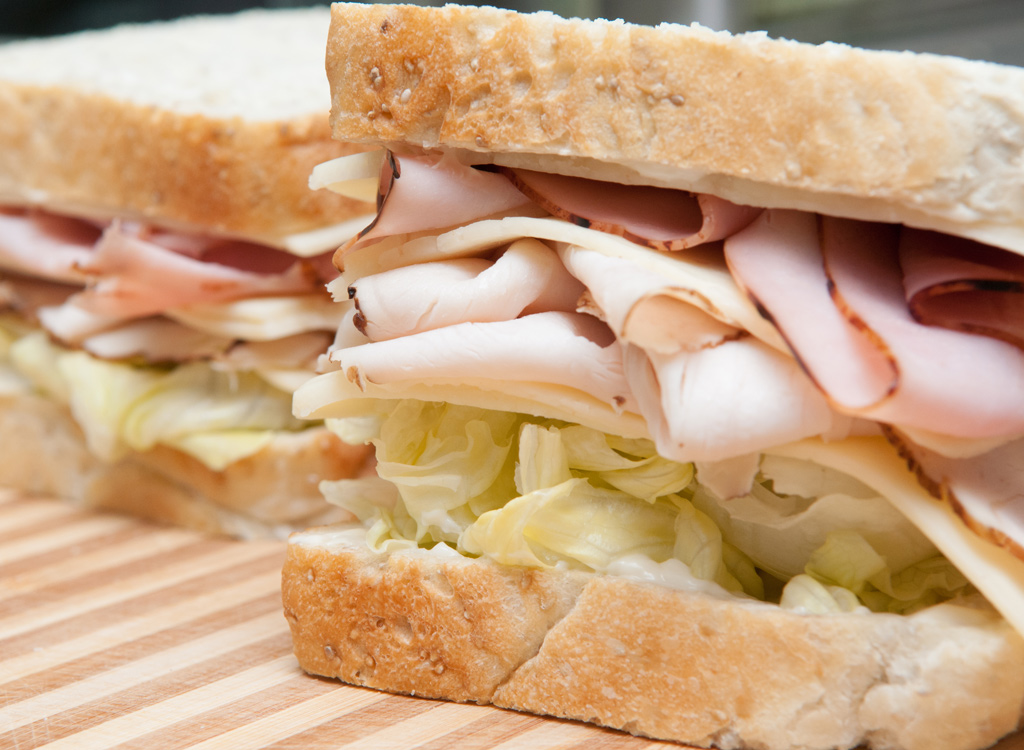 What omnivore hasn't gone to work or school at one point or another with a turkey sandwich in their lunchbox? The lunch meat goes with pretty much any topping, so it's no surprise it had a 75% approval rating.
Grilled Chicken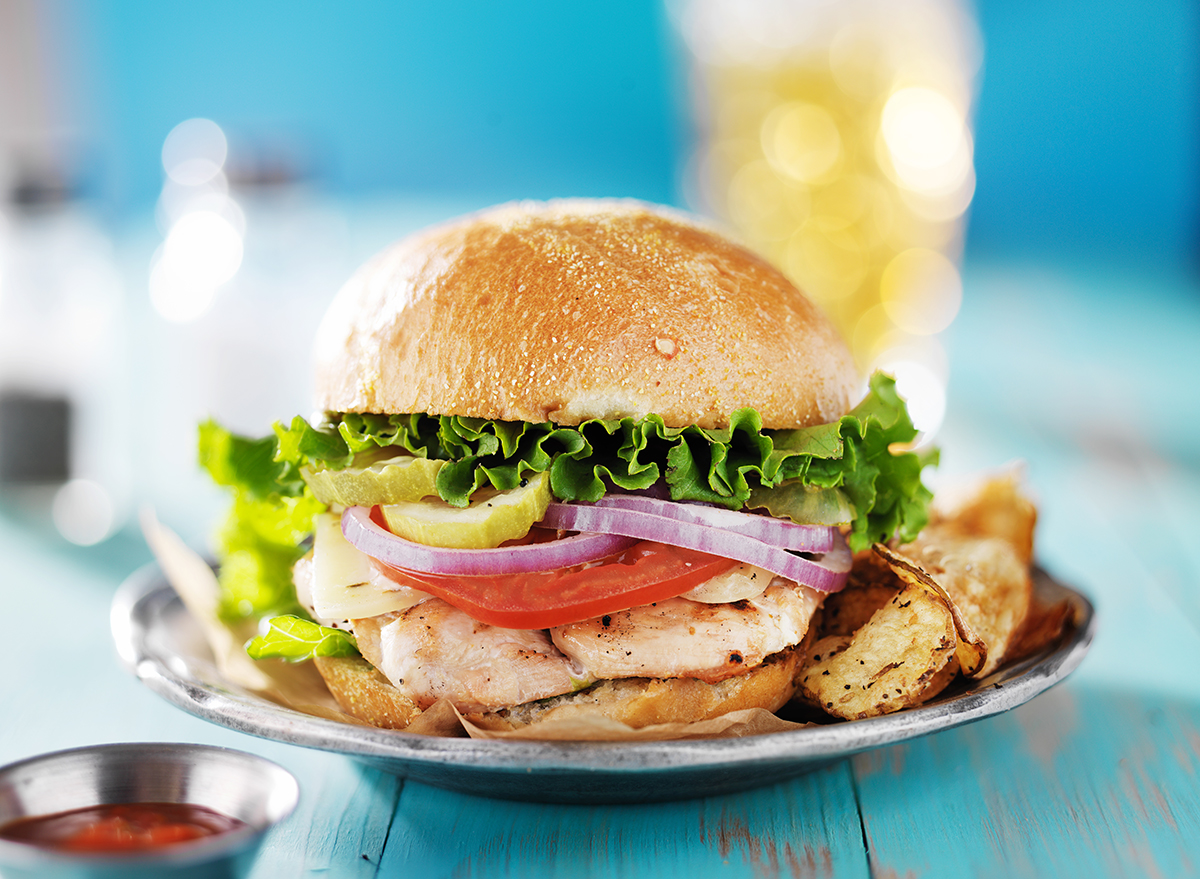 A tasty upgrade to eating chicken breast on its own, the grilled chicken sandwich claimed the second-place spot with a 75% "likeability" score. It's healthier than crispy chicken, but just as delicious.
Grilled Cheese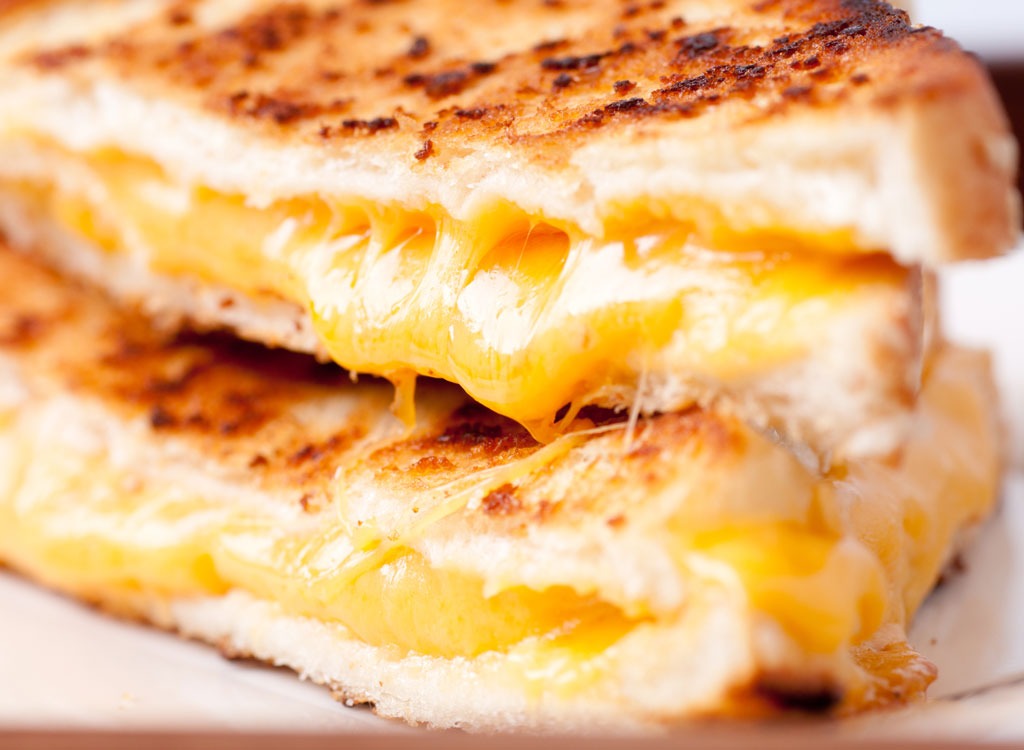 If the thought of a grilled cheese sandwich makes your mouth water, you're in good company. According to the YouGov survey, grilled cheese tops the list of the most popular sandwiches in America. The ultimate comfort food, grilled cheese won the hearts of 79% of YouGov respondents. Whether you eat it alone or with a cup of soup, its simple delight is unmatched.
Whatever your favorite type of sandwich is, you can't go wrong with this classic meal. And if you're now ready to go home and make a grilled cheese, well, we can't blame you.
Meghan De Maria
Meghan De Maria is a senior editor at
Eat This, Not That!
, specializing in food, product, and restaurant coverage.
Read more about Meghan