These Are the Most Popular Trader Joe's Products
See what customers voted for as their favorite Trader Joe's items in the Customer Choice Awards.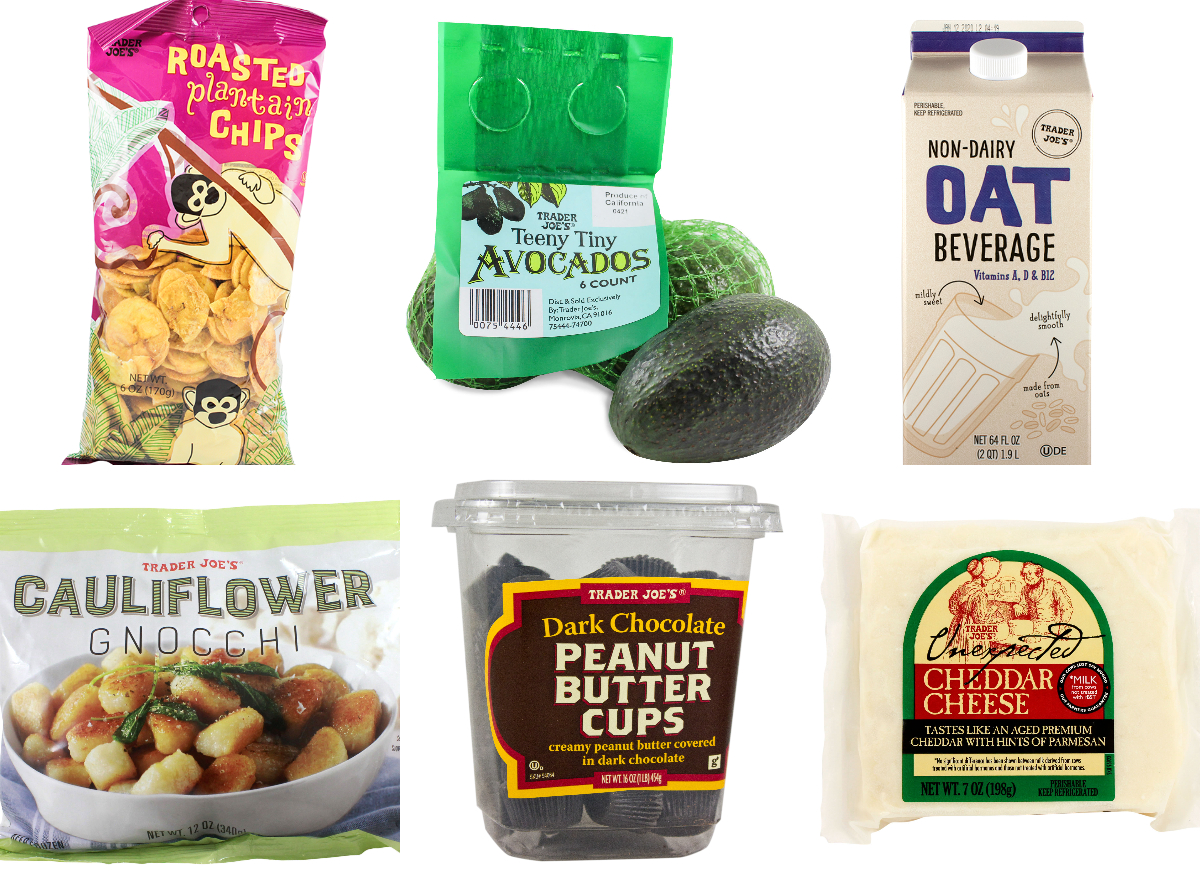 It's that time of the year again. And we're not talking about weight loss goals or resolutions, we're talking about Trader Joe's annual Customer Choice Awards. Basically, it's high school yearbook superlatives, but for grocery store products.
That's right, Trader Joe's most devoted shoppers have spoken—the votes for the most favorite products by consumers are officially in. The grocery store that's highly regarded for offering foods from around the world and for affordable prices recently held its 11th annual Customer Choice Awards. Shoppers had the opportunity to vote for their most favorite TJ's product among nine different categories, eight of which are food. Hint: not much changed from last year.
Now, here's what customers like you voted for as the best products.
Favorite Overall: Everything But The Bagel Sesame Seasoning Blend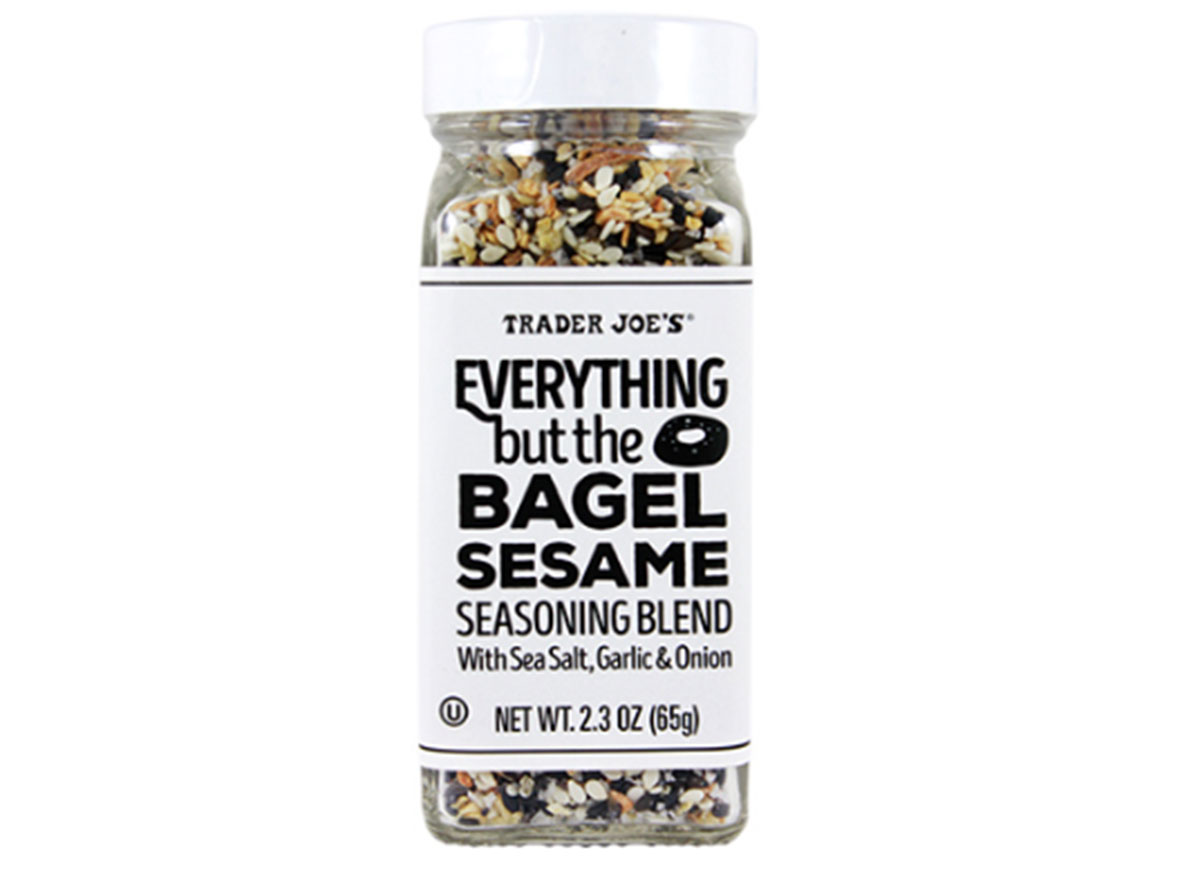 For the first time in several years, the most favorite item of them all wasn't the Mandarin Orange Chicken. This time, it's the seasoning that Trader Joe's is best known for: Everything But The Bagel Sesame Seasoning Blend. The most beloved product of them all is the garlicky, seedy blend that adds a savory boost to anything from a grilled chicken breast to a simple side salad.
Favorite Entrée: Mandarin Orange Chicken
Similar to last year, this frozen food was elected as the most favorite entrée. Each bite of chicken is doused in a house-made sauce consisting of fresh California orange peels, garlic, ginger, green onions, and—for that umami finish—soy sauce. The sweet and tender chicken made its debut in stores back in 2004 and has stolen the hearts of Trader Joe's fans ever since.
Favorite Vegan/Vegetarian Item: Cauliflower Gnocchi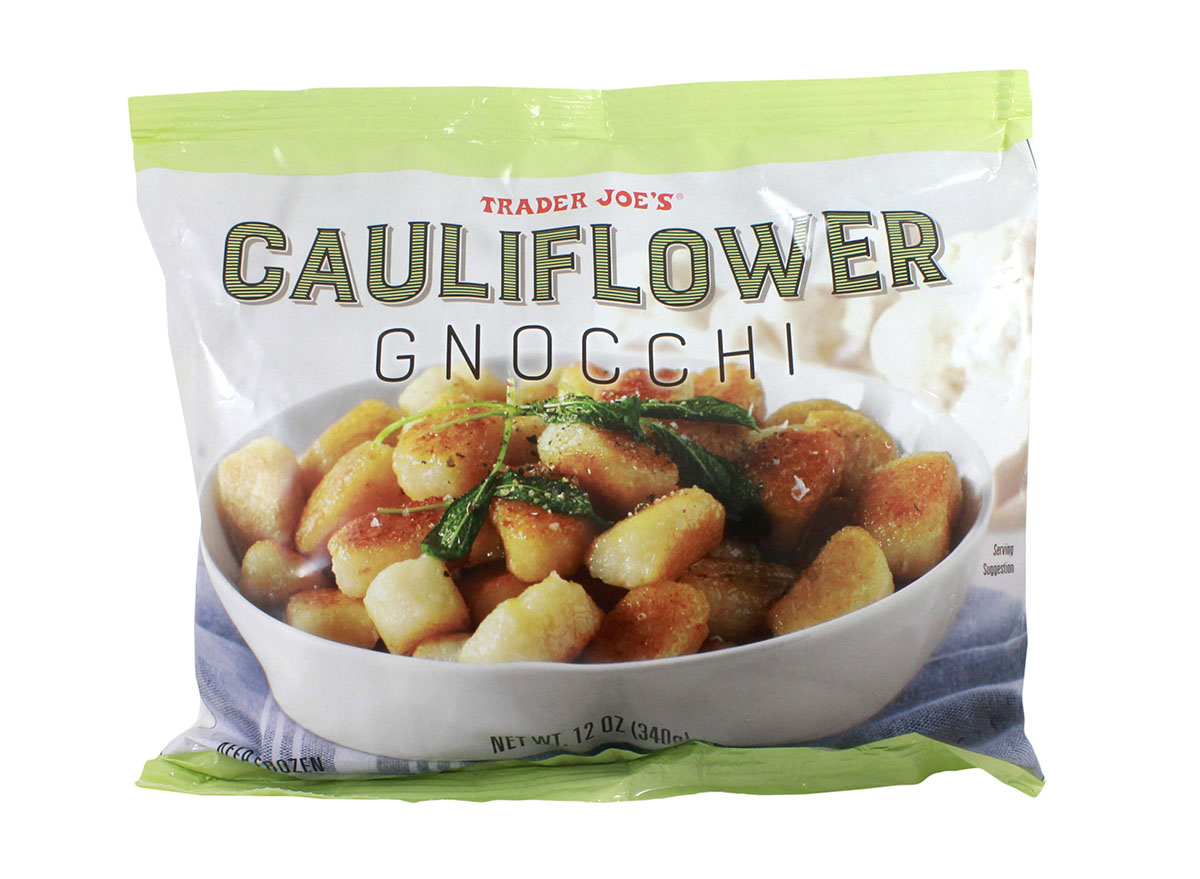 Is it any surprise that Trader Joe's cauliflower gnocchi is the fan-favorite pick for the best vegan and vegetarian item? Not only are these bites free of meat and dairy, but they're also free of gluten. A non-restrictive frozen food indeed, and a tasty one too.
RELATED: Is Trader Joe's New Kale Gnocchi Any Good? Shoppers Are Divided.
Favorite Sweet Treat: Dark Chocolate Peanut Butter Cups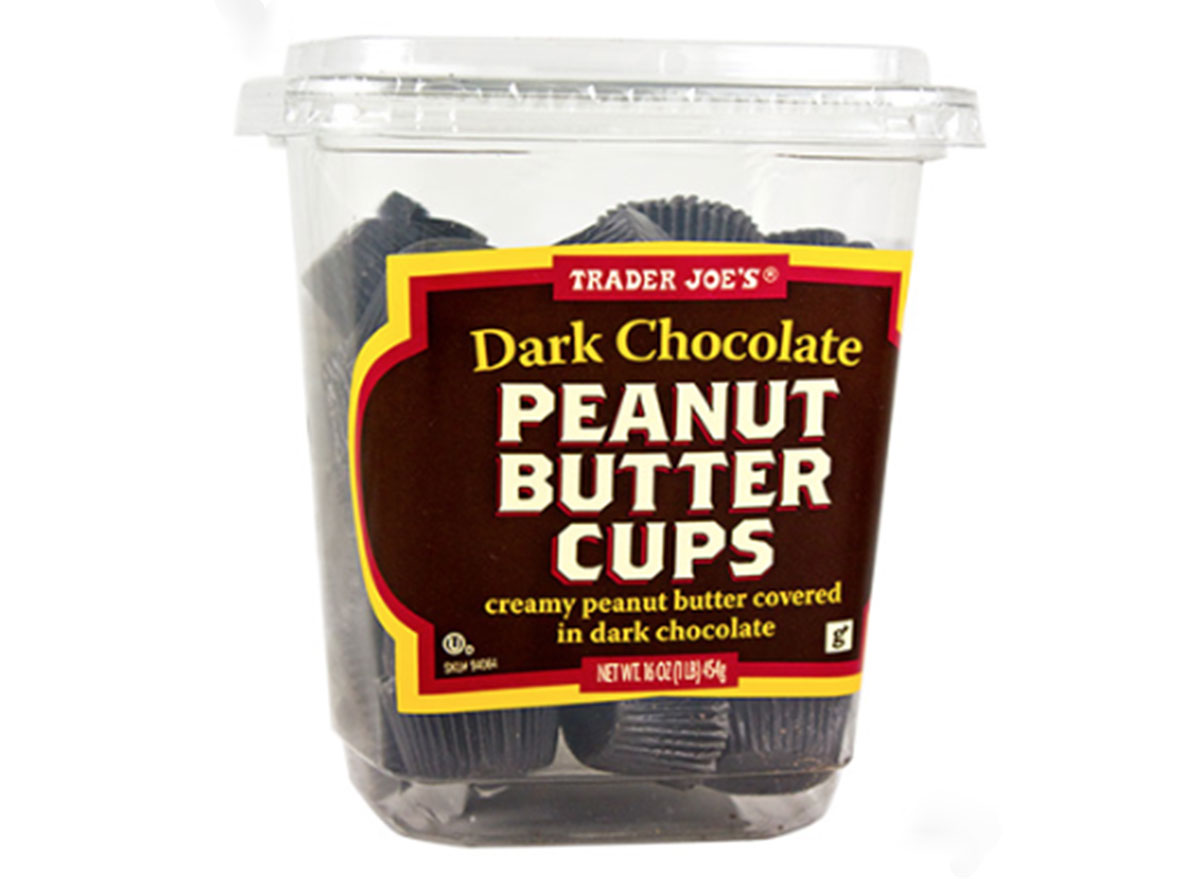 Peanut butter and chocolate takes the win on this one. Check out how you can include them into an even sweeter snack with the Trader Joe's recipe for Peanut Butter Cup Cinnamallow Treats! Although, they're delicious all on their own.
Favorite Snack: Plantain Chips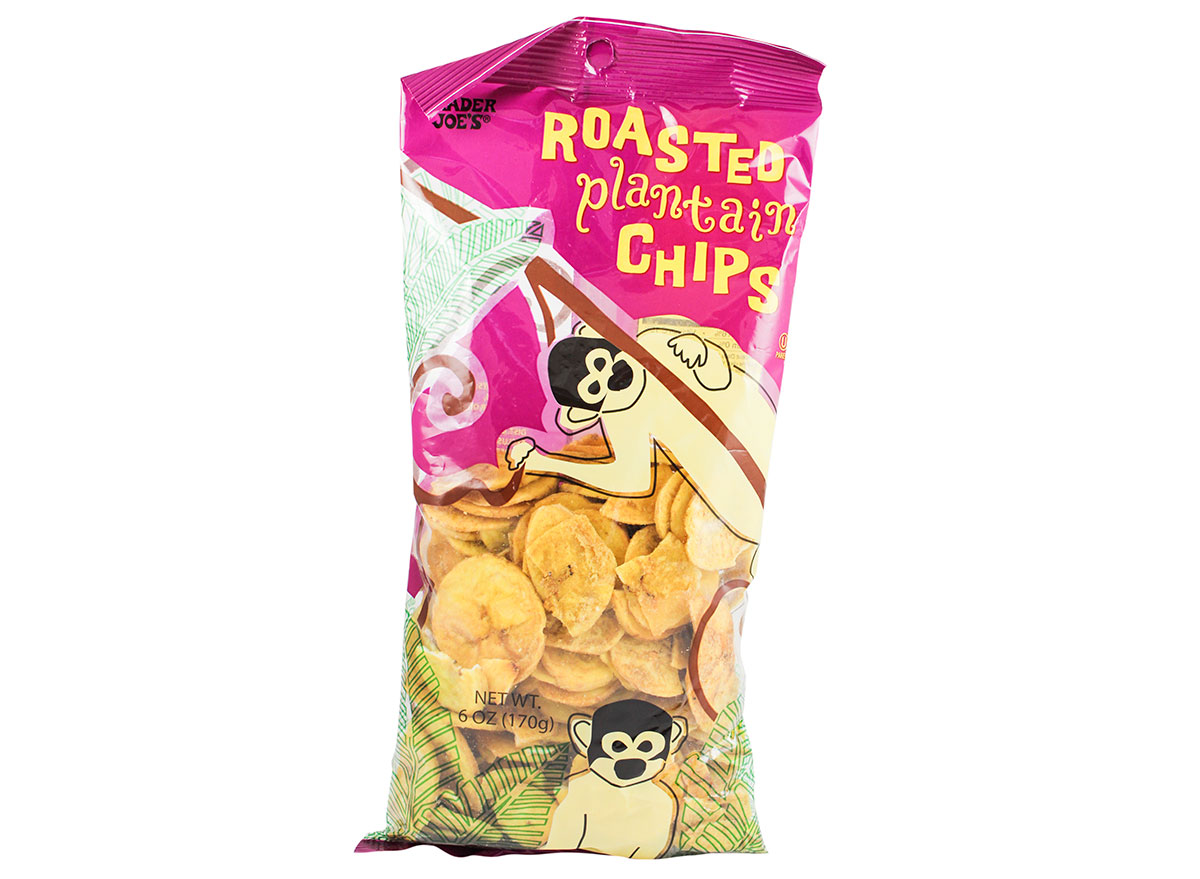 Last year the favorite snack was peanut butter pretzels, so this is a huge win for the company's roasted plantain chips. Thin slices of plantains are crispened in sunflower oil and then lightly salted. Potato chips don't stand a chance against these sweet yet salty chips.
Favorite Beverage: Non-Dairy Oat Beverages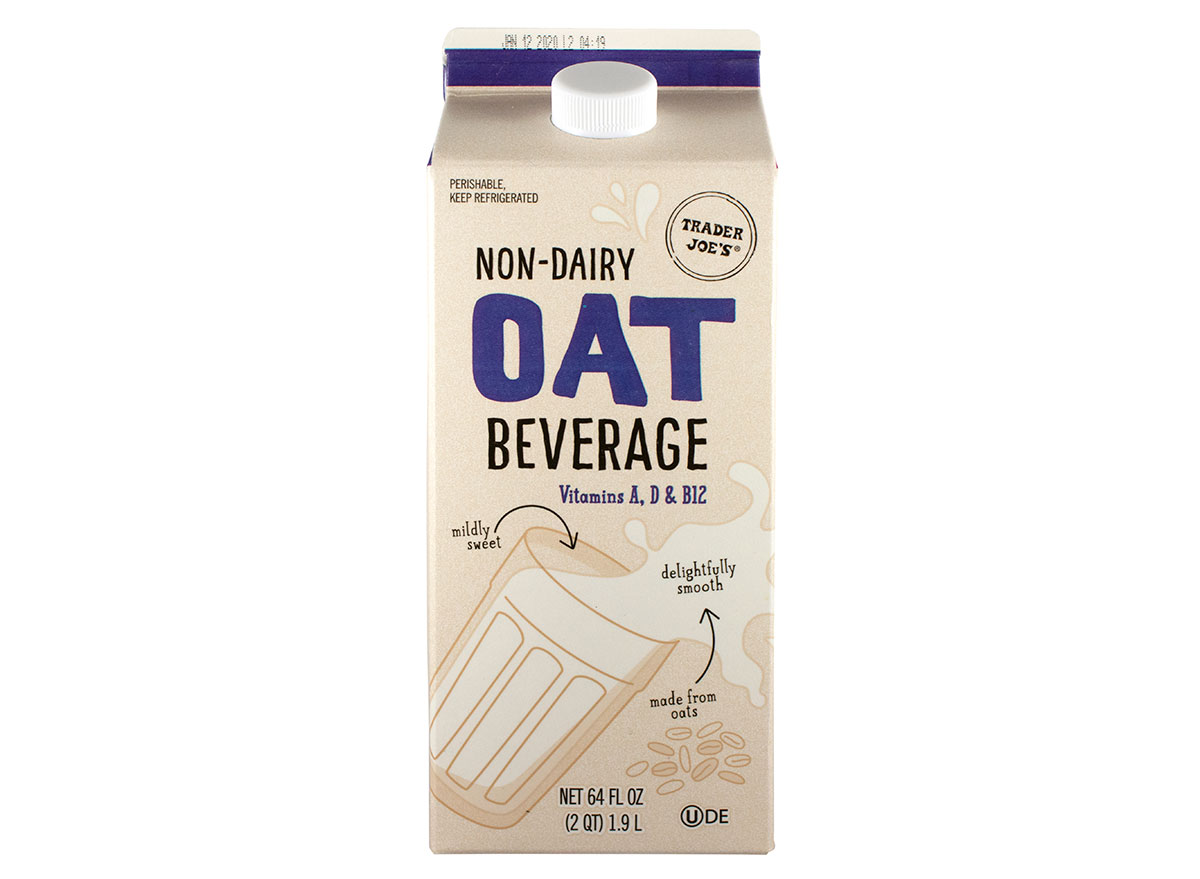 Oat milk is surging in popularity right now, and it's one of the five food trends to look out for this year. Last year, the favorite beverage superlative went to TJ's line of sparkling mineral waters which come in the flavors of island colada, grapefruit, cranberry clementine, and pineapple. This year, that beverage didn't even make the top five. The second and third runner-ups were the Honeycrisp Apple Cider and Triple Ginger Brew, respectively.
Favorite Produce: Avocados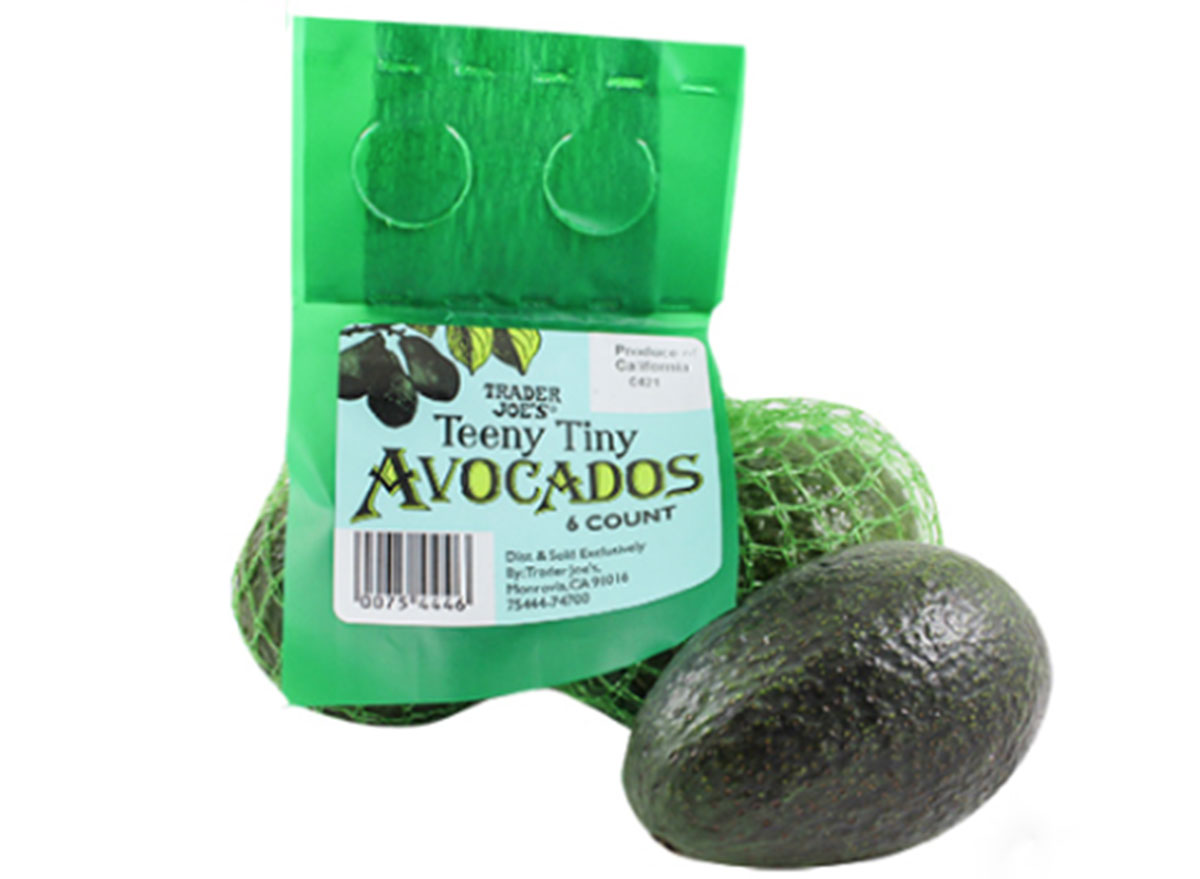 6254a4d1642c605c54bf1cab17d50f1e
So, exactly how teeny tiny are these Teeny Tiny avocados? They're about one-third of the size of a typical Hass Avocado. Note that just one of these avocados is equivalent to a single serving of avocado.
Favorite Cheese: Unexpected Cheddar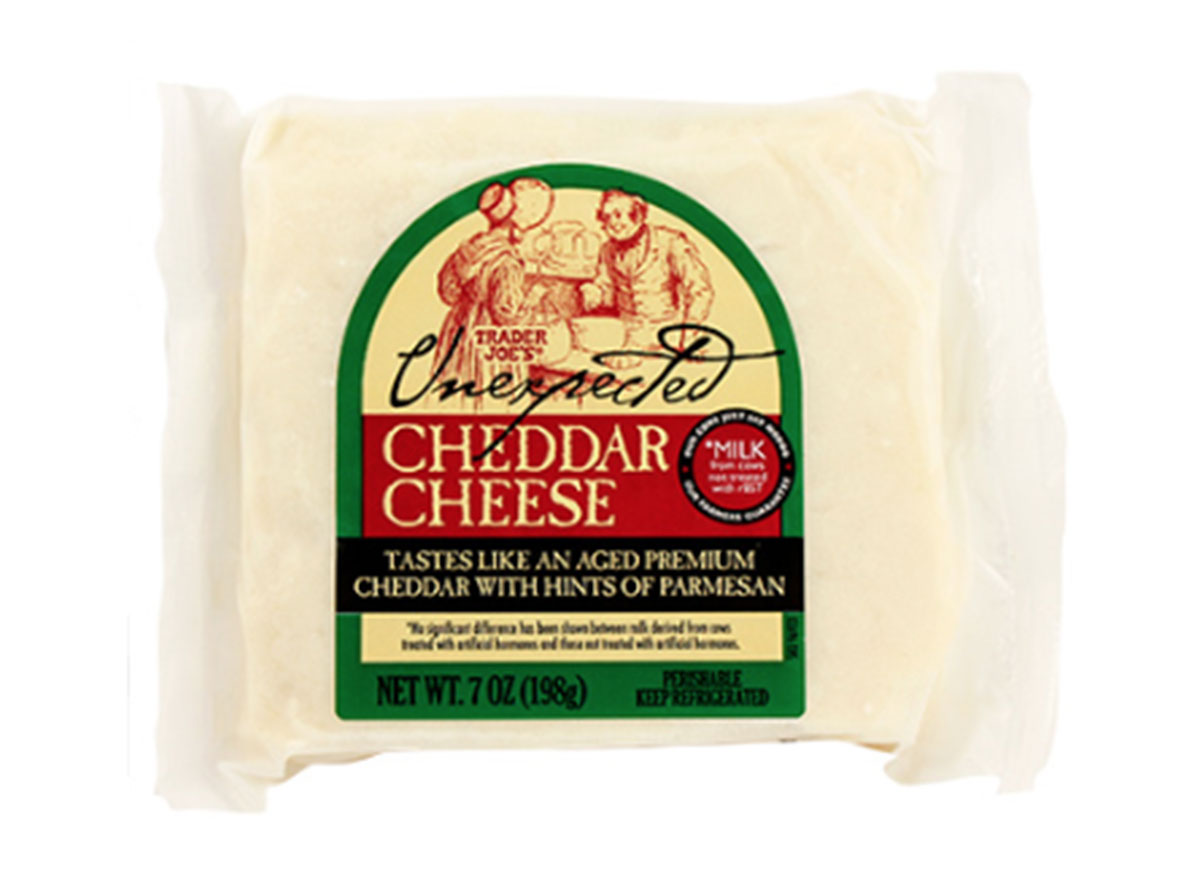 Um, what's unexpected about cheddar? TJ's bestowed that title upon its custom block of cheddar cheese for a reason. According to the company's podcast, upon the first nibble, it tastes like an aged cheddar. However, upon more savoring, a tangy flavor arises and it almost begins to taste like an aged parmesan. You wouldn't expect that kind of change in flavor, no?