Video Shows Mother Testing "Every" Fast Food Kids Meal, Here's What Won
These three chains delivered on creative and delicious options for kids.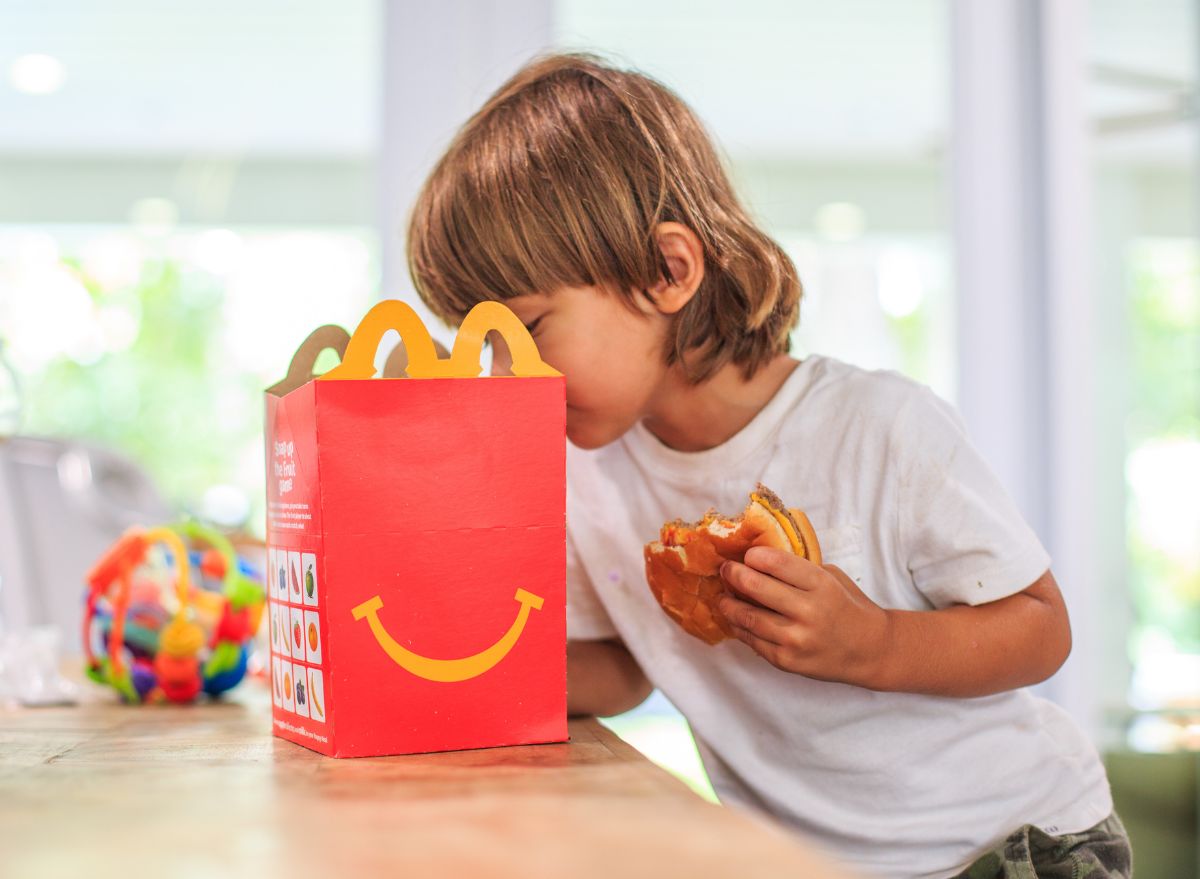 Fast food is a parent's biggest blessing, and greatest curse. When a hungry child needs food, fast food is a quick fix, but it isn't often the healthiest option. Plus, aside from the health factor, a parent might wonder if the options will satisfy a hungry child and, most importantly, if the food will taste good. Many top chains have kids' meals, but are they really worth it and will your child actually eat the food?
YouTube blogger and comedian Lauren, and a mother of a one-year-old daughter, tasted all the fast food kids' meal options near her to decide which was the best for her daughter. Here's her 23-minute video broken down into the spots that she'd take her child to and the ones that didn't make the cut.
Plus, don't miss our own version: We Tasted 8 Fast-Food Kids' Meals & This Is the Best.
McDonald's vs. Burger King and Wendy's for Burgers, Fries, and Toys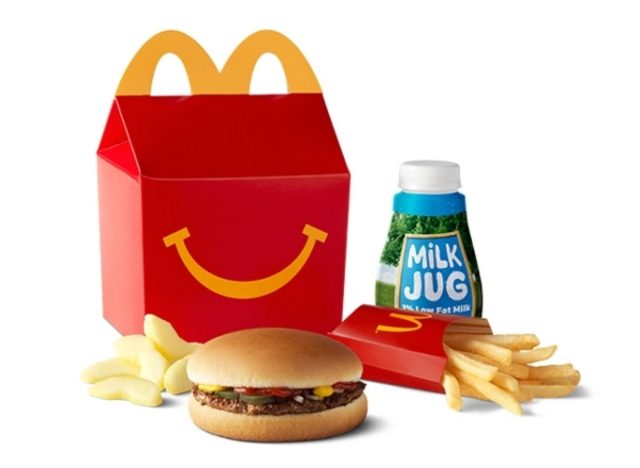 McD's has been doing kids right with the Happy Meal since 1979. They know kids like options, bright colors, and toys and that parents want seamless ordering and healthyish options. Bonus: they are one of the only spots that actually had available all the different healthier options for the kids including apple slices, milk, and Honest Kids reduced-calorie juice boxes. Plus, the ordering process was easy, a bonus for this confused first-time mom.
Inside the happy yellow box was an adorable miniature french fries box that little kids are sure to love, but will be too small for older kids. The default burger comes with pickles and onions, which may put some kids off, but their tried-and-true chicken nuggets are always a hit. The toys change regularly and are usually tied to popular movies or shows. Lauren gets Pokemon cards, for instance.
While Wendy's offered a lot of the same things that McDonald's did, the chicken nuggets were far superior at McD's. At Burger King, they were out of apple sauce, and the fries were super salty. The chicken nuggets again were a major disappointment, "this is not it," said Lauren. Both also had juice boxes that had too much sugar for this concerned mom. That being said, all of the burgers were good at all three spots, so if your child is solely a burger fan, they all might do in a pinch.
Chick-fil-A vs Popeyes for Chicken Nuggets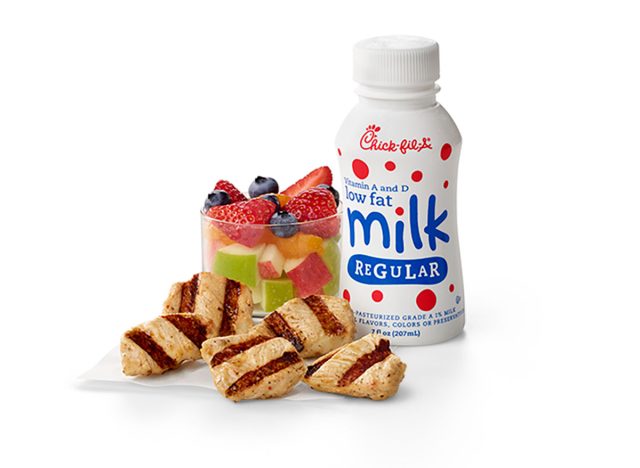 Chick-fil-A beat Popeyes as the chicken chain of choice for kids. One of the biggest surprises for Lauren was Chick-fil-A's grilled chicken nuggets meal. She loved them, and they are one of the healthiest alternatives out there for kids (or anyone who wants to eat healthier). Plus, Chick-fil-A had mac and cheese that rivaled Panera's and a fresh fruit option. An added bonus is that a kid can trade the toy for ice cream. Popeyes mac and cheese was just okay, and the nuggets were better than Burger King's, but nothing wowed her.
Jersey Mike's vs Subway for Sandwiches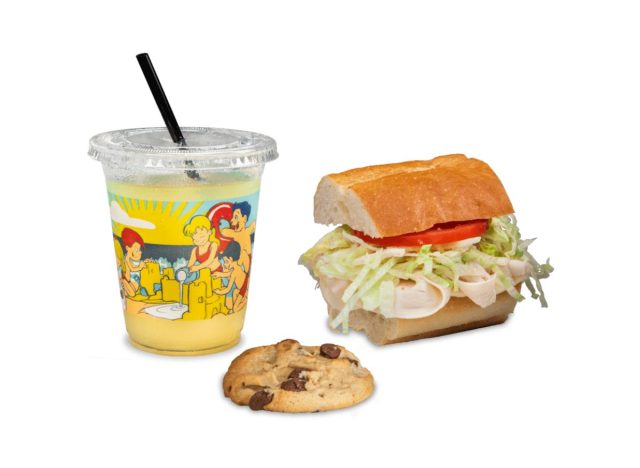 In a comparison between Jersey Mike's and Subway, Lauren said there is "no comparison." The turkey sandwich with mayo and lettuce was "so much better than Subway." The cookie was a great addition, and while not technically healthy, a big draw for a kid. The Jersey Mike's meal didn't include a toy, but it did include a fun, refillable cup, so it might be a better choice for a bigger kid, although the website says it's best for a kid under 8.6254a4d1642c605c54bf1cab17d50f1e
The Rest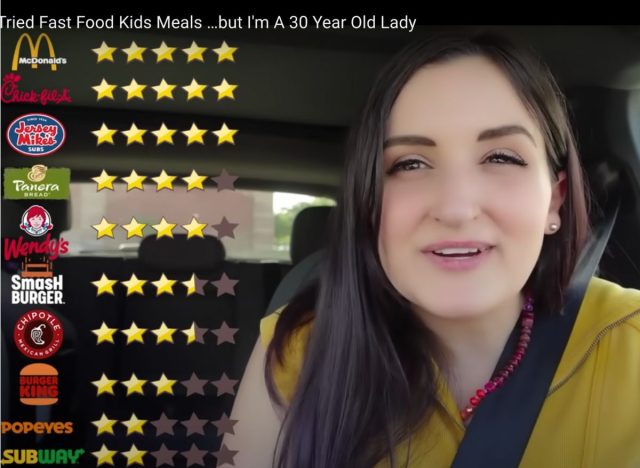 Smash Burger, Panera, and Chipotle all had solid options, especially for older kids. While none of these chains included toys, they had food for more developed palates. Smash Burger offered fries or tater tots and had an "enormous" burger. Panera had a plethora of options for main dishes including salads, pizza, mac and cheese, and healthy substitutions. Chipotle messed up Lauren's order, and the workers seemed confused by their own kids' meal options. For the record, Chipotle has a build-your-own taco or quesadilla option. Lauren imagined that the quesadilla with three toppings would have been a fun choice for an older kid, had it come out right.
At the end of the day, ease of ordering, healthier options, flavor, and solid packaging were what this mother was looking for in a kids' meal. McDonald's, Chick-fil-A, and Jersey Mike's delivered.