McDonald's Is Rumored to Be Bringing Back This Super Popular Menu Item
Bringing back a beloved chicken item isn't out of the realm of possibility.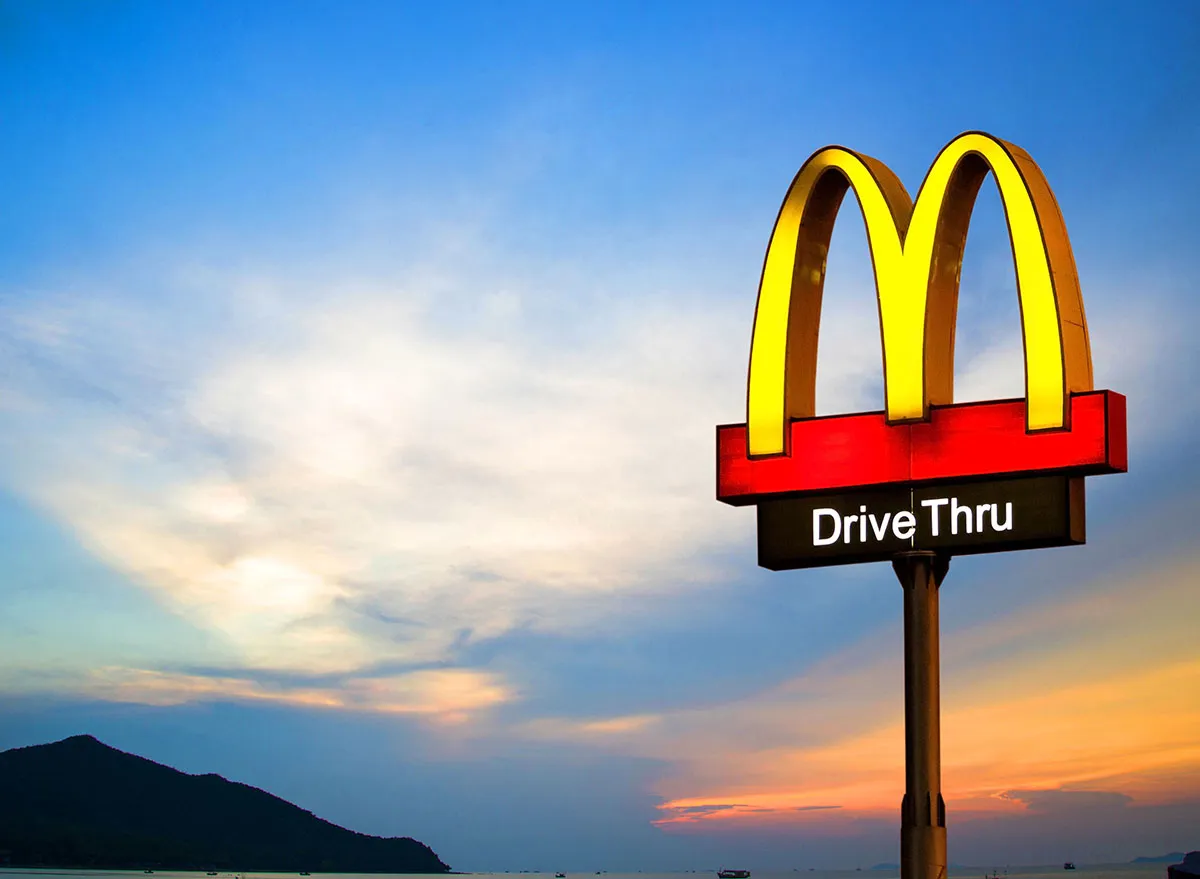 While McDonald's seems to be increasingly focused on developing new, headline-grabbing menu items (most notably, its celeb collab meals) the fast-food giant is also scoring points by bringing back old fan favorites. In a move reminiscent of Wendy's viral Spicy Chicken Nuggets moment, McDonald's delighted fans earlier this year by restoring the popular Hi-C drink to menus nationwide. And now, there is speculation that another major comeback could be on the horizon.
In a recent post on the chain's subreddit, fans and McDonald's employees are wondering what to make of a growing rumor that the chain will soon bring back its Chicken Snack Wraps, a menu item launched in 2006 and whose disappearance keeps causing a lot of backlash.
The rumor seems to have started over on TikTok, where a user of the platform garnered over 1,500 likes for a comment suggesting that McDonald's had plans to bring back the Snack Wrap.
By all official accounts, the question of the Chicken Snack Wrap is a case-closed: after a nearly ten-year run, McDonald's began to phase out its chicken wrap items (including the McWrap) in 2015, officially retiring the Snack Wrap in 2016. The company has made no indication of plans to restore the wrap to the menu, and by the sound of things on Reddit, that's the consensus among many McDonald's employees. One Redditor even claimed their store hadn't served Snack Wraps for 8 years, three years earlier than the official retirement date. "I don't think we've had [Snack Wraps] in a hot minute," remarked another.6254a4d1642c605c54bf1cab17d50f1e
A few McDonald's associates, meanwhile, were willing to entertain the idea without immediately rejecting it. One, allegedly a shift manager, seemed to suggest that the Snack Wrap speculation was a common topic of conversation among McDonald's staff, responding to the thread's original question with an emphatic, "we don't KNOW." Another claimed that their store had continued to sell Snack Wraps as late as 2019. Employees of McDonald's in Canada, meanwhile, were quick to point out that Canadian locations still carry the beloved item so many Americans miss.
Whatever the case, a Snack Wrap "comeback" would be a timely move for McDonald's, as quick-service competitors like Wendy's and Popyeyes continue to round out their menus with fried chicken items. In the meantime, Snack Wrap fans will have to make do with McDonald's sandwich-centric fried chicken menu. Or move to Canada.
For more, check out:
The McDonald's Soft Serve Machine War Now Involves a Restraining Order

McDonald's and Starbucks Just Made This Major Policy Change
And don't forget to sign up for our newsletter to get the latest restaurant news delivered straight to your inbox.
Owen Duff
Owen Duff is a freelance journalist based in Vermont, home of Ben & Jerry's.
Read more about Owen