America's Biggest Sandwich Chain May Be Serving Fake Tuna, According to Lab Analysis
The lab, which specializes in fish testing, told the New York Times: "We cannot identify the species."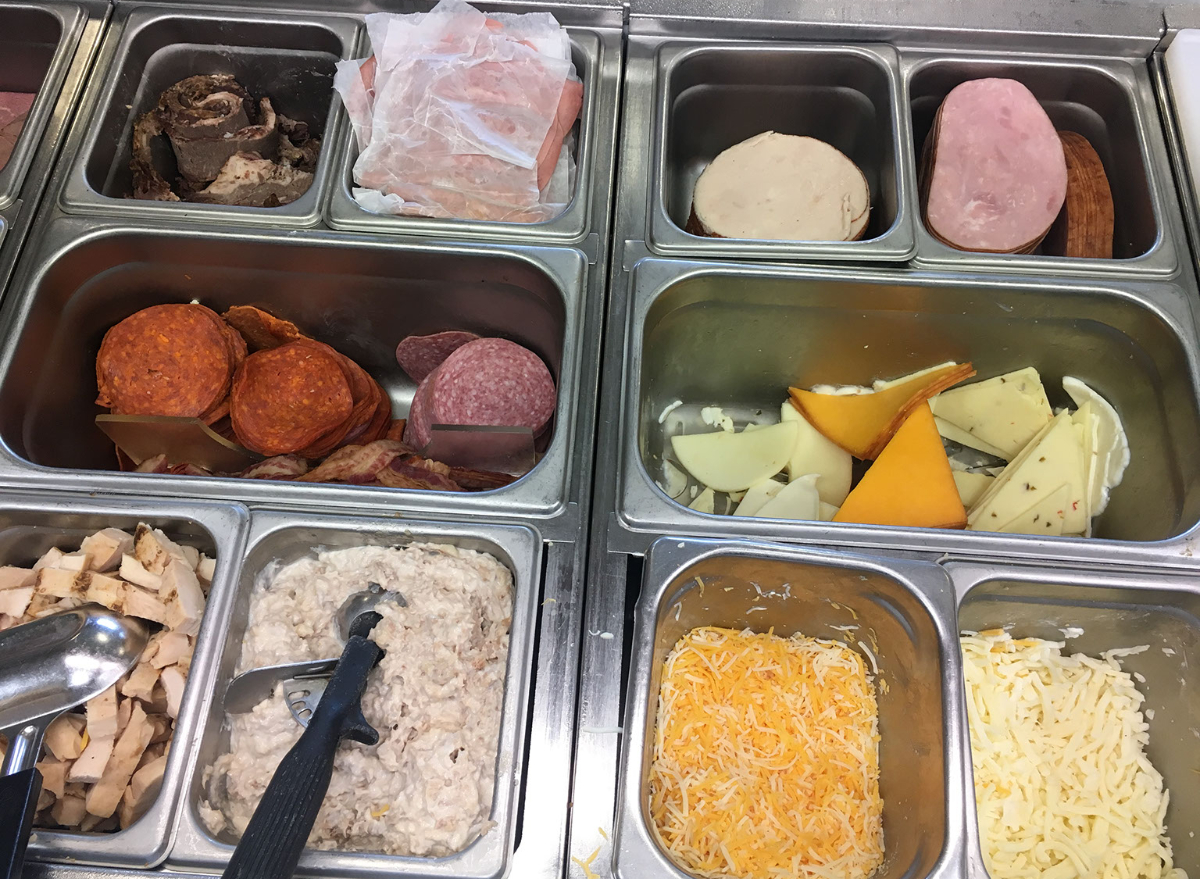 There's been an interesting, ongoing discussion about the authenticity of Subway's tuna since two Subway customers filed a lawsuit against America's biggest fast-food chain last January. They argued that Subway "falsely advertised" its tuna as real tuna, while alleging that the ingredient Subway serves is "anything but tuna." Now, the New York Times has completed an investigation of multiple samples of Subway's tuna. The verdict? A fish-testing lab says it's hard to say.
Read on to find the new discoveries of the Subway tuna test, and sign up for our newsletter for news on the spots you frequent. Also check out This Behind-the-Scenes Secret at Chick-fil-A Is Stunning Customers.
The Subway tuna test started as a curiosity.
On Saturday, Julia Carmel, the reporter who conducted the investigation just published in the New York Times, said on Twitter: "In January, @Choire thought it would be funny to test a Subway tuna sandwich." She refers to fellow writer and former New York Times Style section editor Choire Sicha, as the two seemed to have hit on a worthy question by fishing around about Subway's tuna—as Carmel tweeted: "Nearly 6 months later, I can finally show the world this 2,500-word deep dive into the world of Big Tuna."6254a4d1642c605c54bf1cab17d50f1e
(Follow Eat This, Not That! on Twitter.)
The methodology was thorough.
It was a "deep-dive" indeed, as the journalist described her method of procuring samples of Subway tuna sandwiches from three Los Angeles-area Subway restaurants. "It seemed logical to order only tuna on the sandwiches—no extra vegetables, cheese or dressing—as the lab was already wary about the challenges of identifying a fish that's been cooked at least once, mixed with mayo, frozen and shipped across the country." Then, Carmel reported, "I was told that if I packed a Ziploc of Subway tuna into a Styrofoam shipping cooler with a few ice packs and mailed it across the country, the lab could test it."
After several weeks, the results were in.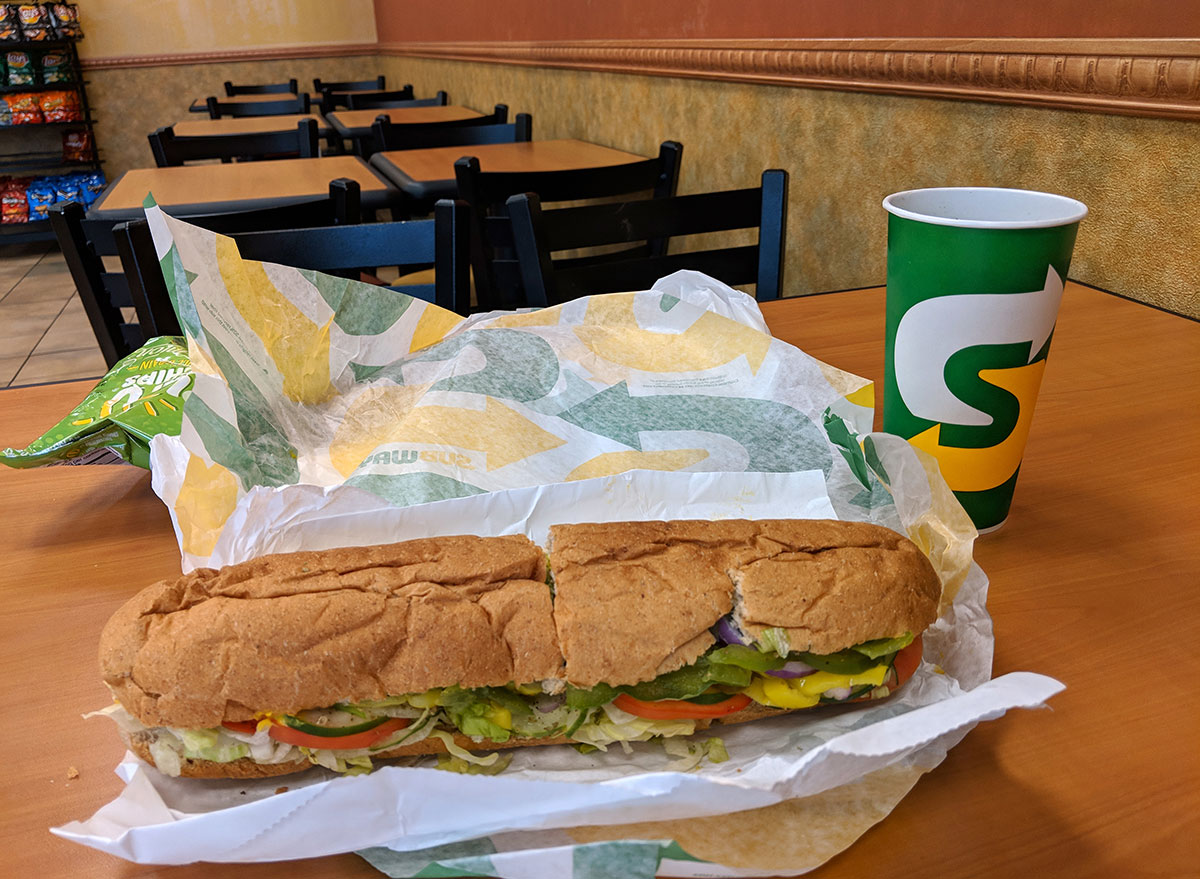 Carmel reports that in a month's time, the lab (which requested not to be named in the New York Times report) relayed their findings, as quoted in this New York Times article excerpt:
"No amplifiable tuna DNA was present in the sample and so we obtained no amplification products from the DNA," the email read. "Therefore, we cannot identify the species."

The spokesman from the lab offered a bit of analysis. "There's two conclusions," he said. "One, it's so heavily processed that whatever we could pull out, we couldn't make an identification. Or we got some and there's just nothing there that's tuna." (Subway declined to comment on the lab results.)
There are a few caveats.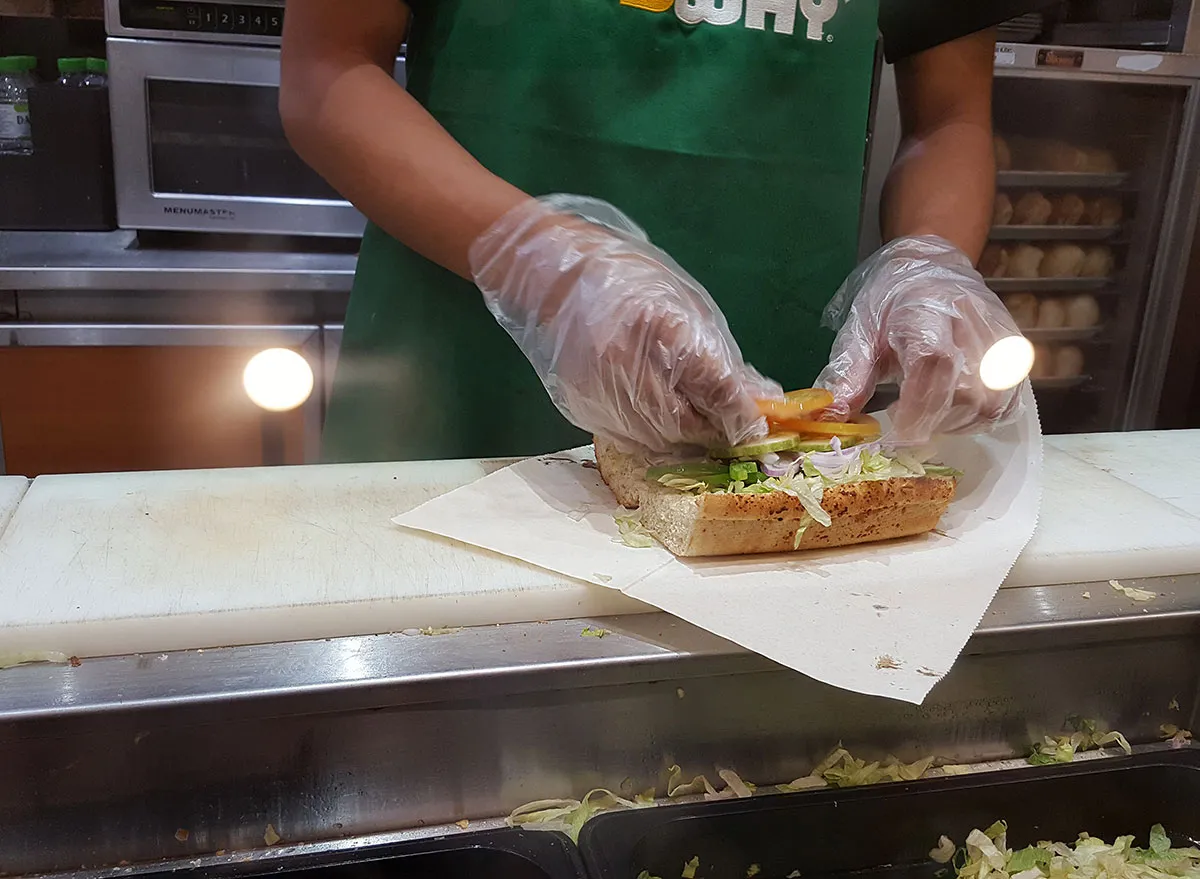 Since the January lawsuit was filed, Subway has vehemently stated that their tuna is in fact legit: "Subway delivers 100 percent cooked tuna to its restaurants," a Subway spokeswoman wrote in an email to the Times, "which is mixed with mayonnaise and used in freshly made sandwiches, wraps and salads that are served to and enjoyed by our guests."
To help determine whether the spokesperson's statement could still be valid, Carmel conferred with a few fish experts, such as Peter Horn, director of the Ending Illegal Fishing Project at the Pew Charitable Trusts. Horn said it can be tough to identify tuna. "In the defense of Subway, or quite a lot of these fishmongers, the further you get the fish from the bone, the harder it is to recognize what that fish is," he said.
Further, Carmel notes that Inside Edition conducted a similar investigation using tuna samples from New York City-area Subways earlier this year. From that test, "the lab found that the specimens were, indeed, tuna," the journalist writes.
RELATED: Rampant Fraud Revealed in This Global Food Business, New Data Says
Fish experts say there's an important point to all this.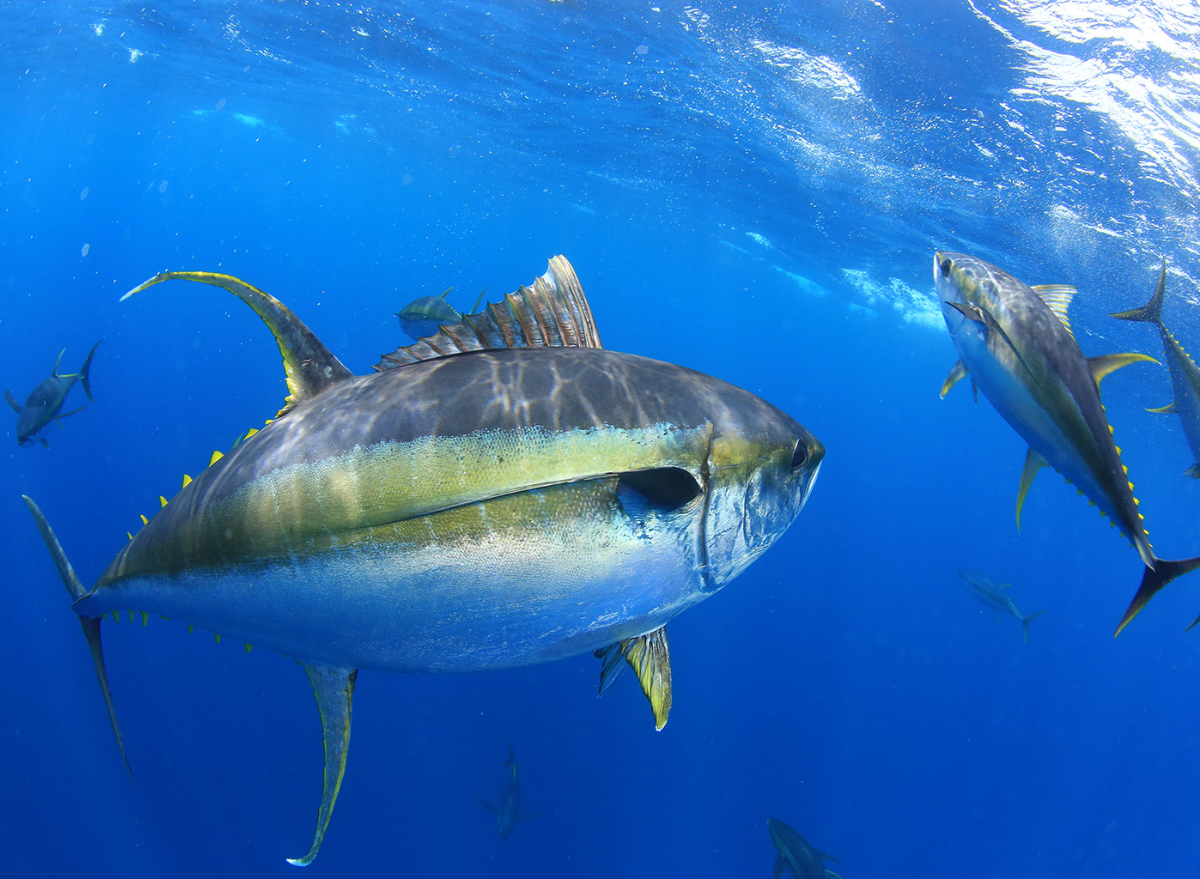 Carmel reveals that the two plaintiffs in the Subway tuna fish lawsuit have slightly walked back their claim, no longer demanding to know whether Subway tuna is tuna, but whether it's "100% sustainably caught skipjack and yellowfin tuna," as Subway's sourcing statement reportedly contends.
Eat This, Not That! received a similar statement from the chain when reached for comment: "After being presented with information from Subway, the plaintiffs abandoned their original claim that Subway's tuna product contains no tuna. However, they filed an amended complaint that now alleges our tuna is not 100% tuna and that it is not sustainably caught skipjack and yellowfin tuna," it read. "Just like the original claim, the new claims have absolutely no merit. In fact, the amended complaint does not remedy any of the fundamental flaws in the plaintiffs' case and it is disappointing that they have elected to continue to pursue these baseless claims."
Meanwhile, said Peter Horn, this is a lesson for consumers to think about how our purchases affect the planet. "I would hope that an issue like this would cause more people across the country and all across the world to spend more time thinking about every step of the environmental, labor and economic supply chains that supply their food … because if we all want everything at rock bottom prices, that means something, somewhere is going to be exploited, whether that's people or the ocean—probably both."
Updated on June 21 to include comments from Subway. 
Catch up on These Major Mistakes Caused the Decline of America's Largest Seafood Chain, and keep reading:
This Major Fish Recall Was Just Expanded to 3 More States, FDA Says
Krissy Gasbarre
Krissy is a senior news editor at Eat This, Not That!, managing morning and weekend news related to nutrition, wellness, restaurants and groceries (with a focus on beverages), and more.
Read more about Krissy