15 Totally Crazy Things You Didn't Know About the Bloomin' Onion from Outback Steakhouse
It's inspired plenty of lookalikes, but there's only one original.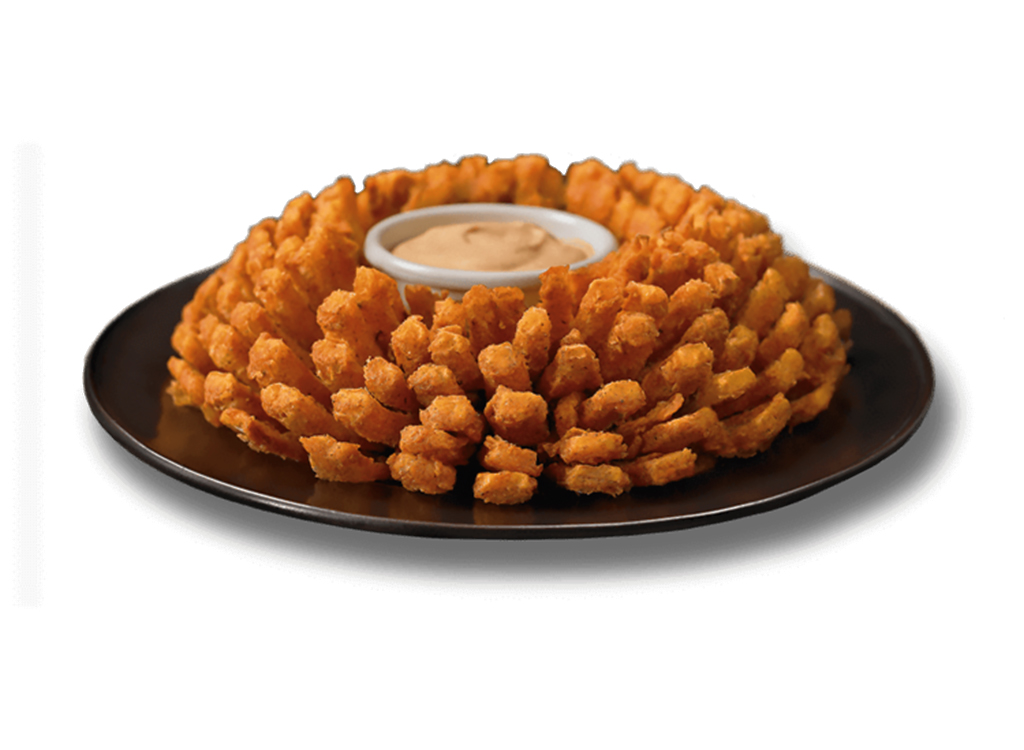 Onions are a versatile veggie on their own—but they're even more delicious when deep-fried. Case in point: the Bloomin' Onion at Outback Steakhouse. With its crispy onion petals and that tangy "bloom sauce," this is one appetizer that's a total crowd-pleaser.
And while you likely already know the basics about the Bloomin' Onion (and might enjoy sharing one from time to time), you might be surprised by these 15 Bloomin' Onion facts.
There's a special machine that cuts each onion into "petals."
If you've ever noticed that every Bloomin' Onion seems to be perfectly cut, it's not because Outback chefs are all knife-wielding wizards. It turns out, there's a Bloomin' Onion cutter that does all of the hard work for you.
It has a few lookalike competitors.
"Just change it up a bit so it doesn't look obvious you copied." The age-old meme about copying homework could apply to Outback's competitors, too. Chili's offers the Awesome Blossom Petals appetizer, and Longhorn Steakhouse has the Texas Tonion.
Outback has experimented with the Loaded Bloomin' Onion in the past.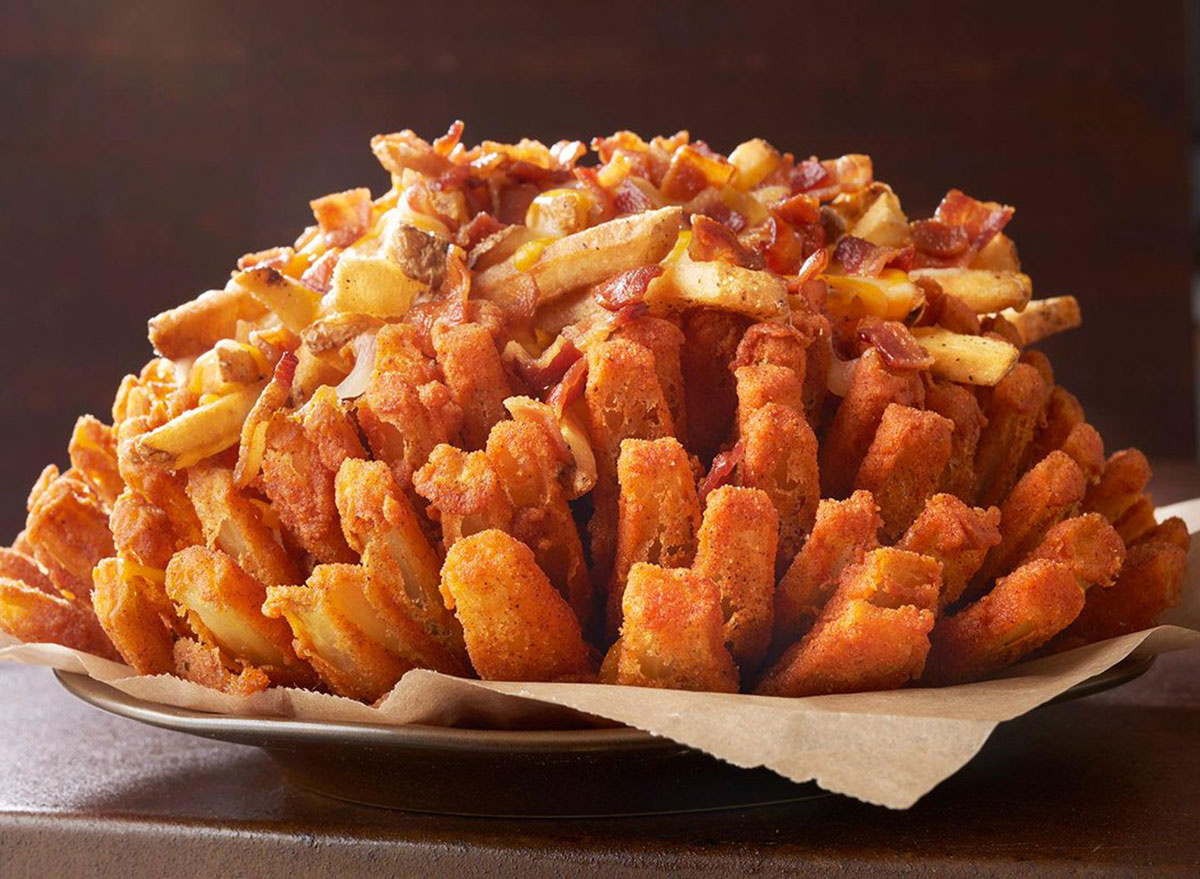 If the fried onion pieces and dip aren't enough flavor for you, hopefully you got a chance to try the Loaded Bloomin' Onion in 2016. The appetizer was meant to combine the goodness of the onion starter and another popular item, Outback's Aussie Cheese Fries.
The result was a concoction that included loaded cheese fries, complete with bacon, on top of a Bloomin' Onion. It was messy to eat but totally worth the hassle.
The serving size is smaller than you think.
When the Loaded Bloomin' Onion came out, news outlets reported that the appetizer was meant to serve six people. The onion has 1,950 calories, so you probably don't want to eat one on your own anyway, but one onion for six people doesn't sound like a whole lot, either.
Outback may not have invented the Bloomin' Onion concept.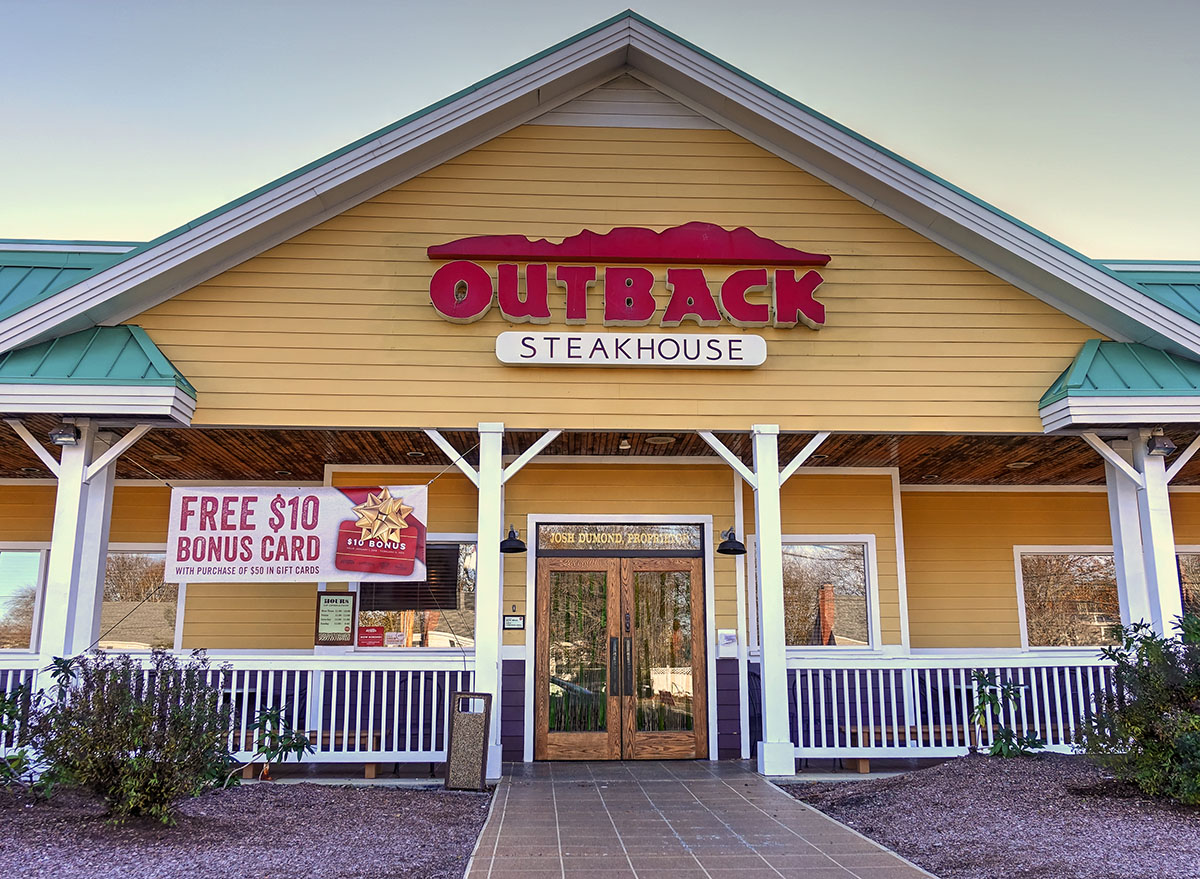 As the story goes, the concept of onion petals first appeared on the menu at Scotty's Steak House—now Scotty's Pub and Comedy Cove— in Springfield, New Jersey. The "Onion Blossom," complete with "a Texas petal tangy dipping sauce," is still on the menu—and it's $7.50, less than you'd pay for a Bloomin' Onion.
Then again, Foodbeast reported that the Bloomin' Onion was inspired by "a New Orleans dish," so its origins aren't totally clear.
The Bloomin' Onion has been around for more than 30 years.
Wherever the Bloomin' Onion concept came from, it's been on the Outback Steakhouse menu since 1988.
Chrissy Teigen is a huge fan.
In 2017, the cookbook author tweeted about wanting to learn the trick to making a Bloomin' Onion at home. The restaurant chain saw her tweet, and Teigen and John Legend had a private cooking class at Outback. If there's anyone who can make a copycat Bloomin' Onion at home, it's her.
The Bloomin' Onion accounts for a quarter of all Outback appetizer sales.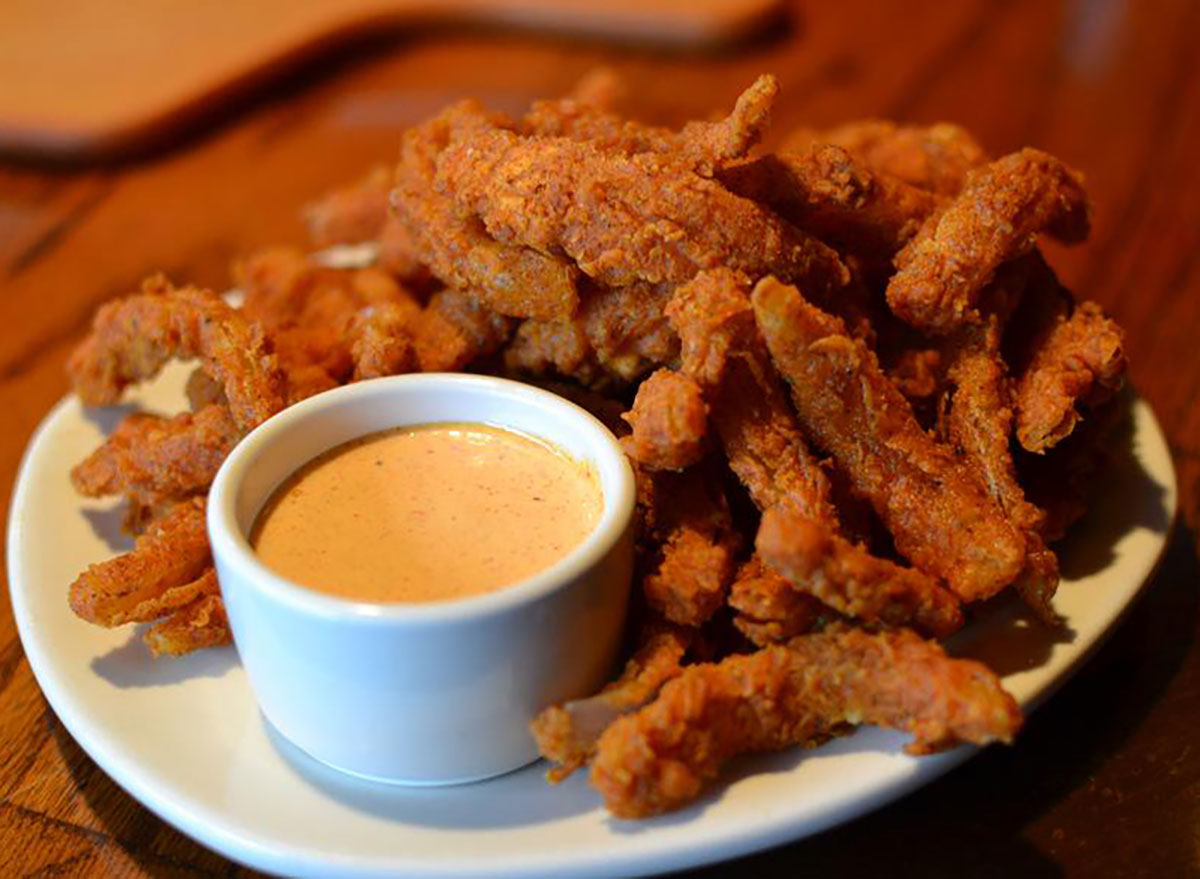 Foodbeast shared that stat back in 2015. It makes sense—you've probably at least heard of the Bloomin' Onion, thanks to its widespread fame. But there are a lot of other great appetizers on the Outback menu, too, like volcano shrimp and mac and cheese bites.
Outback sells millions—upon millions—of Bloomin' Onions each year.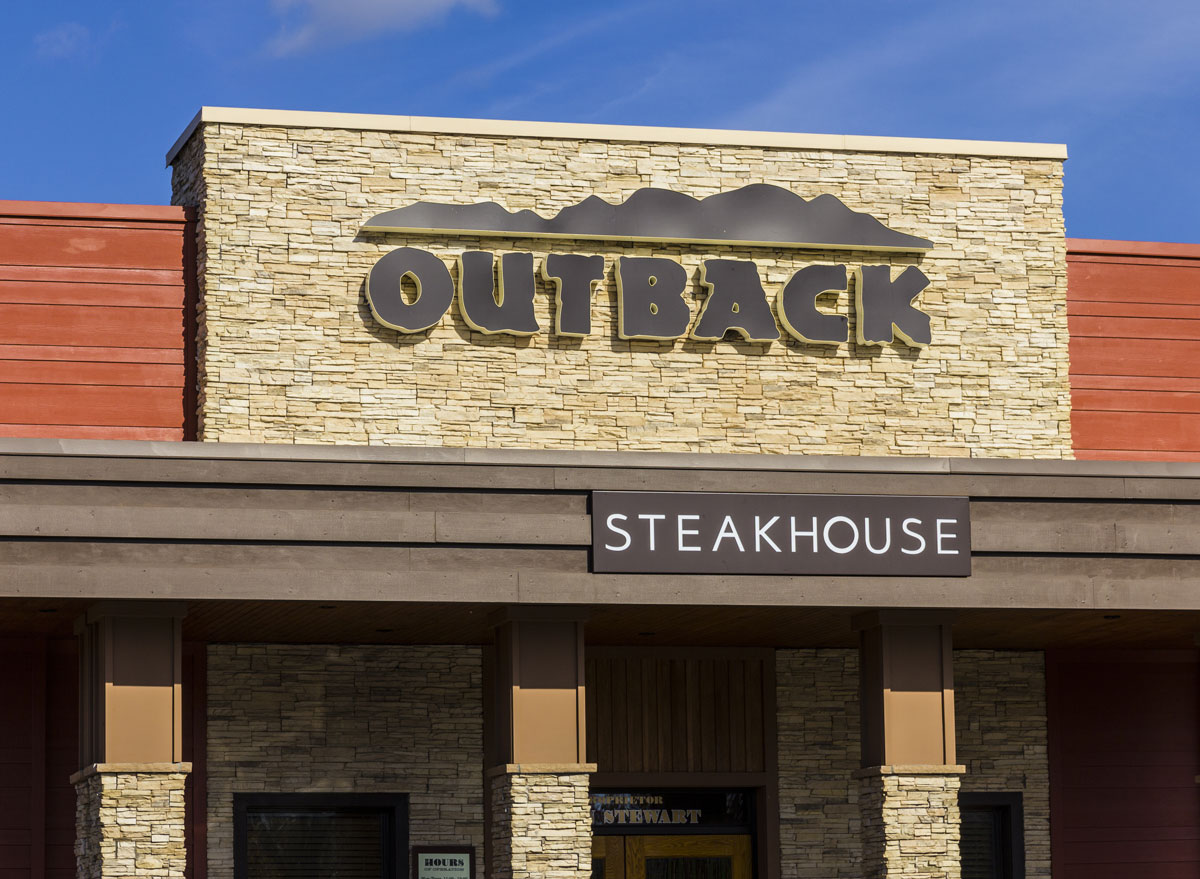 The chain sold 40 million of the appetizer between 2012 and 2015, according to Foodbeast. The next time you're eating a Bloomin' Onion, there's a good chance that plenty of others across the country are digging into the same appetizer.
It's not really an Australian food.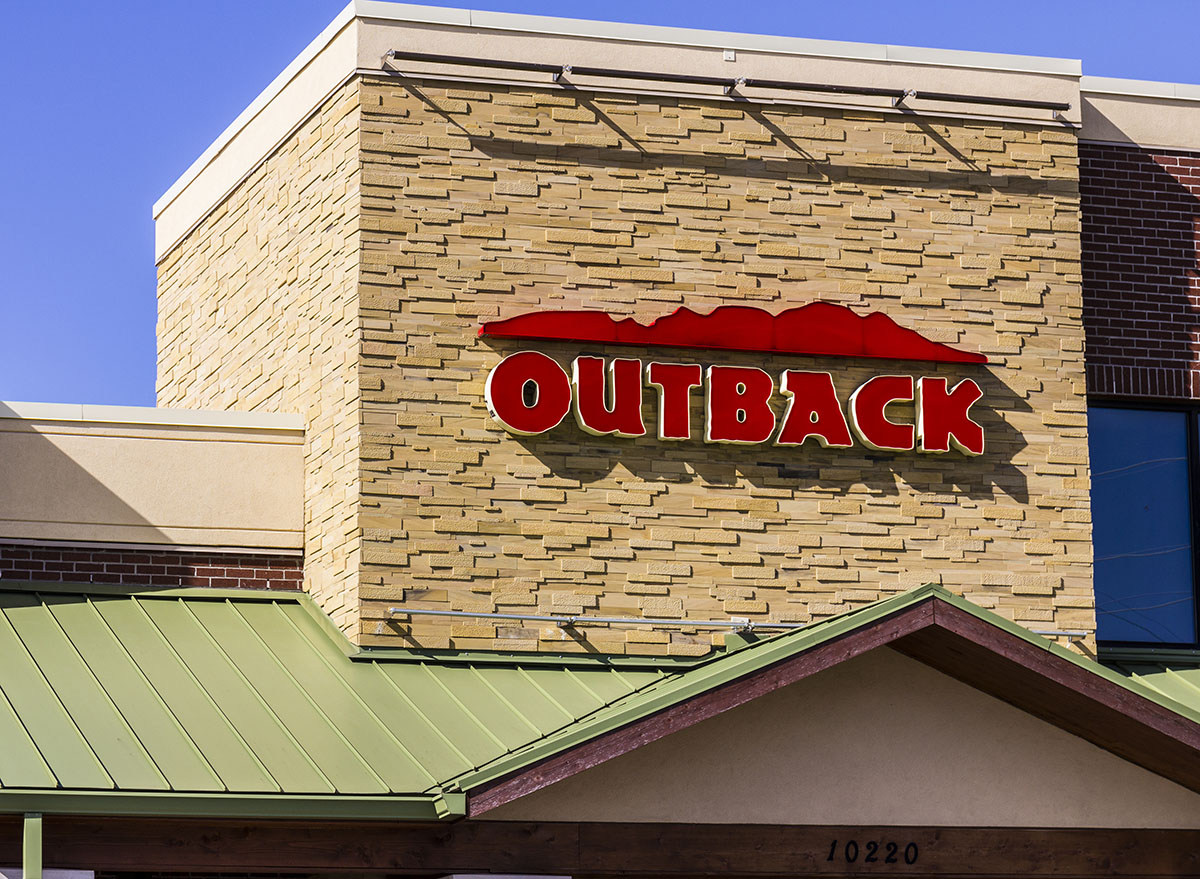 The Australian theme at Outback is fun, but not every dish on the menu is inspired by the country's traditions. As you might guess, a deep-fried appetizer is a pretty American concept, not an Australian one.
"The Bloomin' Onion is a triumph of Americana," Besha Rodell wrote for L.A. Weekly in 2013. If you're planning a trip to Australia, don't expect to find similar fried foods on your trip.
You can get a free Bloomin' Onion, thanks to a NASCAR driver.
Kevin Harvick, a professional racecar driver, has a pretty sweet deal with Outback. When Hardwick places among the top 10 finalists in the Monster Energy NASCAR Cup Series, fans can get a free Bloomin' Onion by saying the phrase "Bloomin' Monday" to their servers.
You can make your own Bloomin' Onion at home.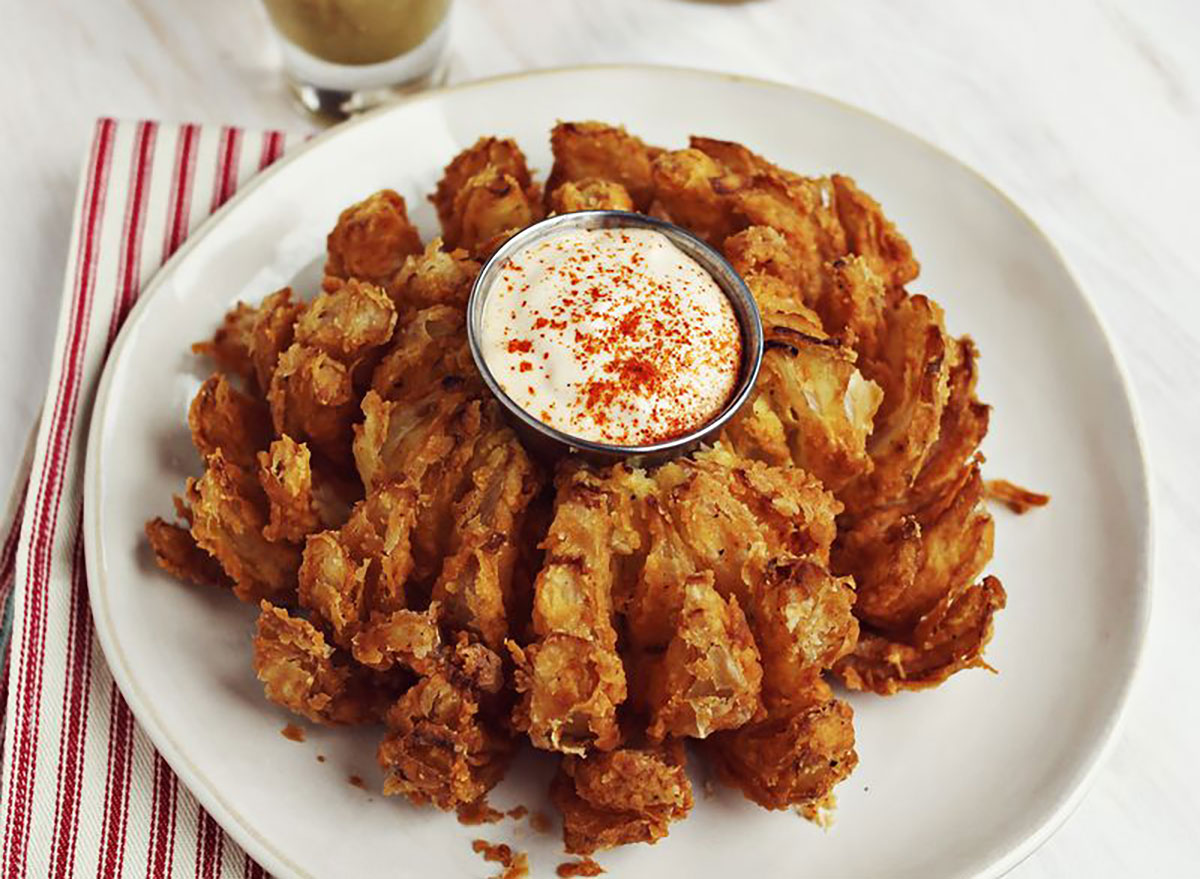 If you don't live near Outback or just want to eat at home, there are plenty of copycat Bloomin' Onion recipes out there. This one from A Beautiful Mess involves coating the onion in a mixture of flour and spices before frying it.
Get the recipe from A Beautiful Mess. 
Last year, Outback offered a Bloomin' Onion topped with ribs.
The "3-Point Rib Bloom" included a Bloomin' Onion, topped with cheese fries, topped with four ribs. That's definitely more of a meal than an appetizer.6254a4d1642c605c54bf1cab17d50f1e
Outback's founders never went to Australia.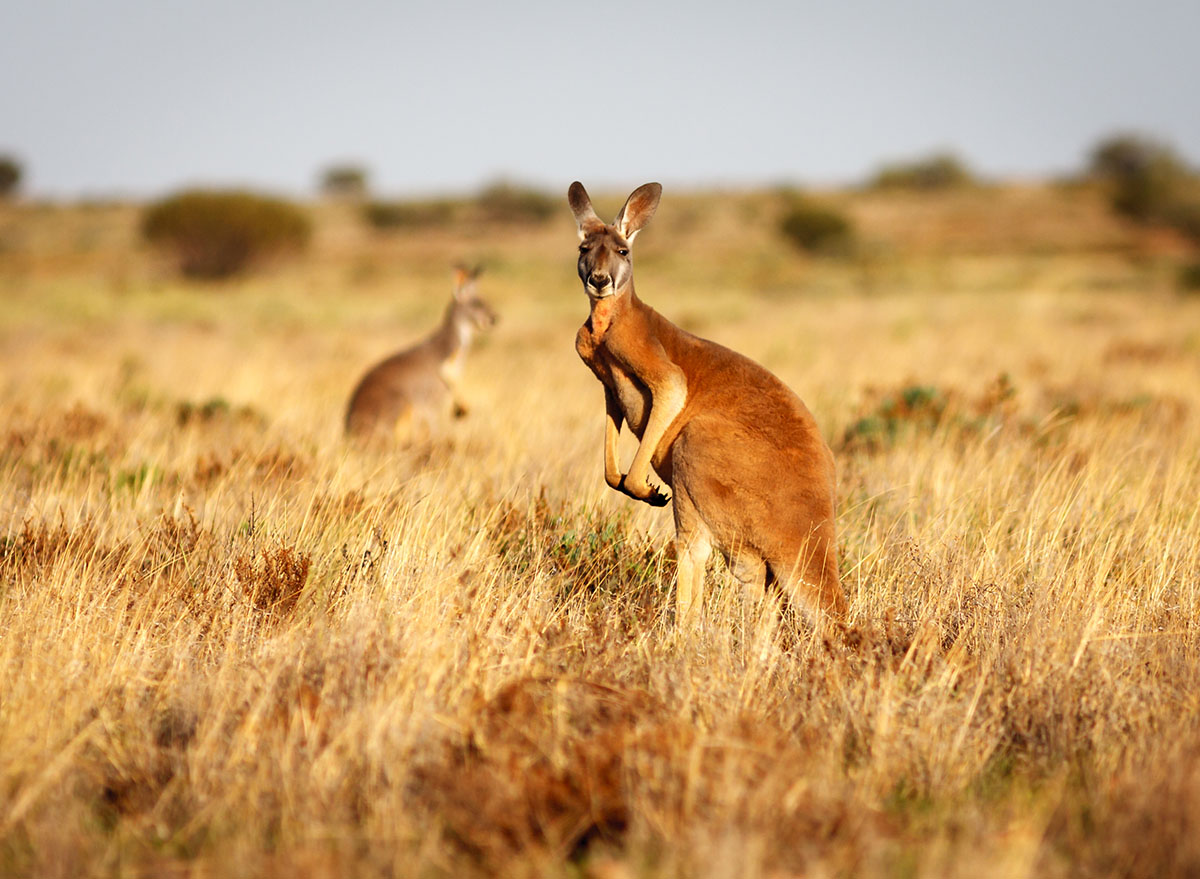 OK, this one's more about Outback than about the Bloomin' Onion specifically. But if you want to know just how much distance there is between the chain and the country, Rodell wrote for LA Weekly that the restaurant's founders never visited Australia before opening the chain.
You can also save on the Bloomin' Onion through Outback's loyalty program.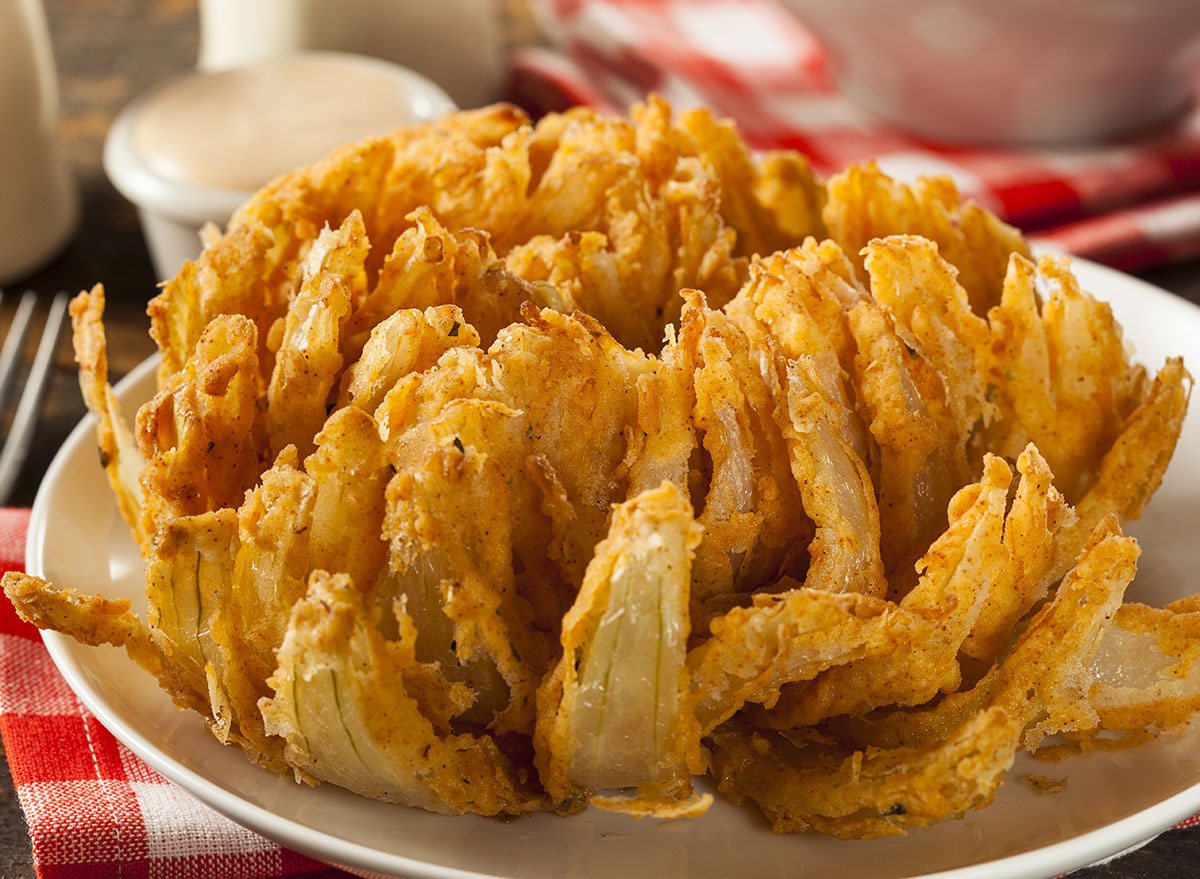 One NASCAR driver isn't the only person who can help you score one of the crunchy appetizers at a discount. If you join Dine Rewards, which covers Outback and its three sister restaurants, you can get 50 percent off your bill every fourth time you dine at the chain.
Now that you know more about the Bloomin' Onion, you might just enjoy your next visit to Outback Steakhouse that much more.
Meghan De Maria
Meghan De Maria is a senior editor at
Eat This, Not That!
, specializing in food, product, and restaurant coverage.
Read more about Meghan