Panda Express' Sichuan Hot Chicken Is a Spice Lover's Delight
The melding of Nashville hot chicken spice with Sichuan pepper makes it a fast-food standout.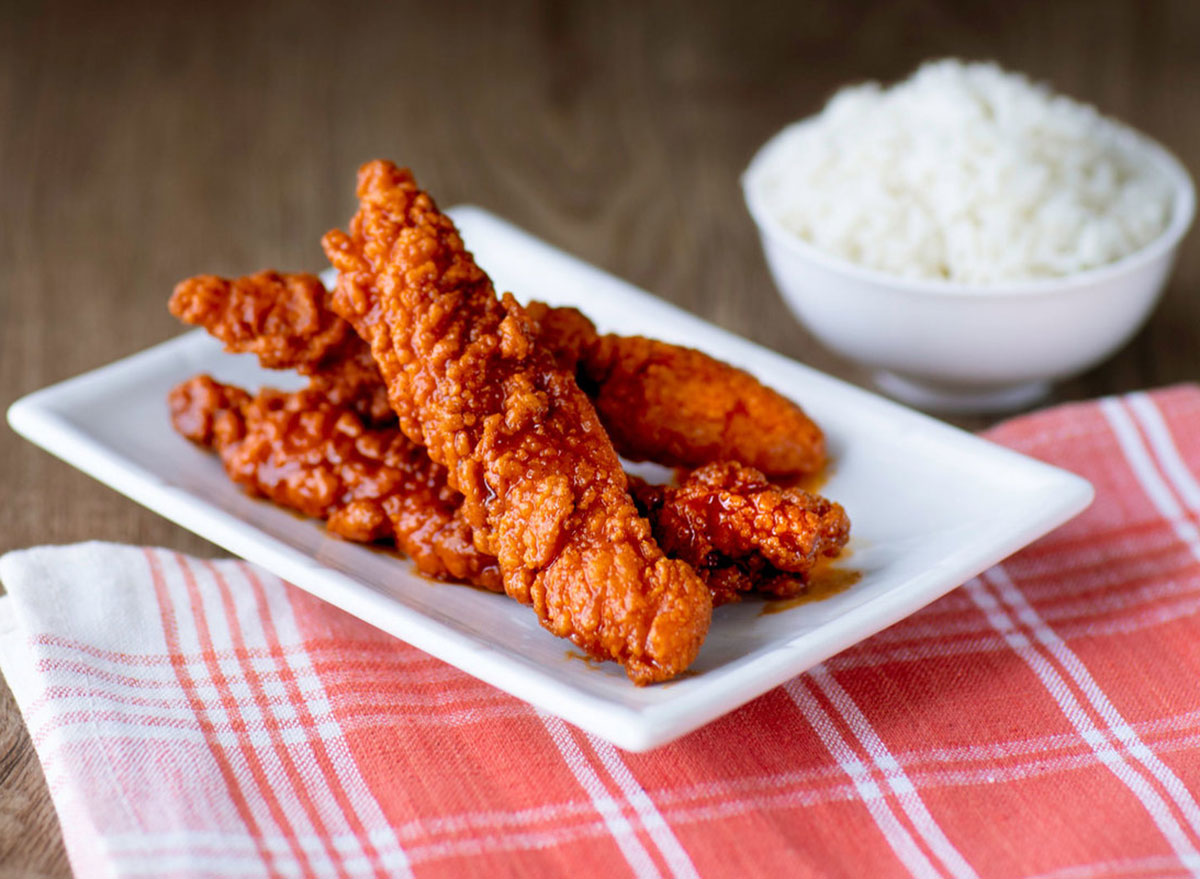 This might not be a combination you thought you'd see on the fast-food market, but Panda Express hot chicken is officially a thing. I tried the new chicken tender offering at the American Chinese chain, and I'd happily eat it again.
Panda Express jumped into the limited-time-only specialty menu item on July 17th with their new Sichuan Hot Chicken. The restaurant tested its mashup of Nashville hot chicken and Sichuan pepper-spiced fried chicken in a few locations last year, and evidently, it tickled enough taste buds to warrant a nationwide rollout.
What is Sichuan pepper, the inspiration behind the Panda Express hot chicken?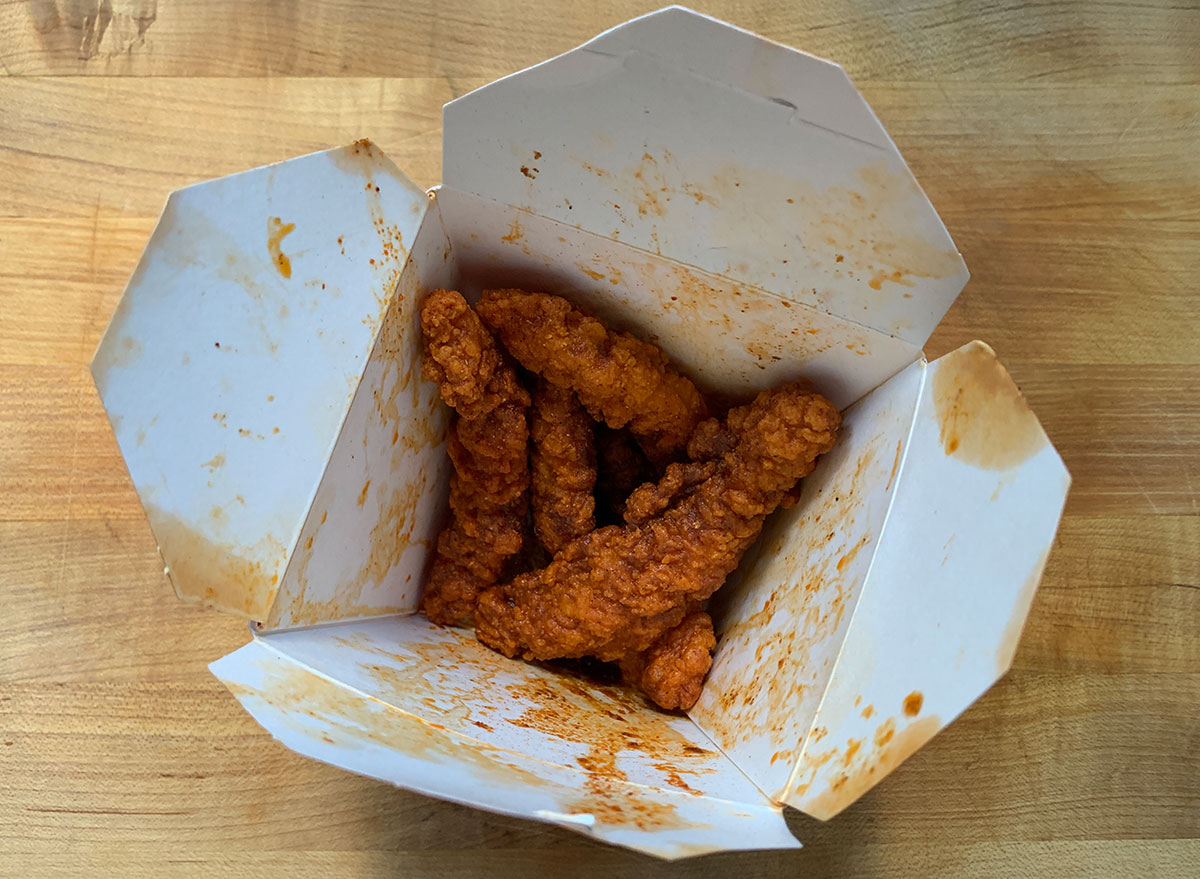 Nashville hot chicken is simply fried chicken dosed with a generous dollop of cayenne pepper paste. And Sichuan pepper—a largely unknown ingredient to Americans—is a seed that has an exceptional and surprising taste. It's not really "hot" like typical chili pepper, nor is it piquant like black pepper. But it follows up with a startling, tongue-tingling aftertaste.
It's not often that you get to have a novel culinary experience, especially at a fast-food joint. But the odds are improving, as a vast variety of quick-service eateries are constantly tweaking and concocting new combos to get flavor-curious fast foodies into the door. Such is the case with the Sichuan pepper.
I first encountered Sichuan pepper at Mission Chinese in New York City's Chinatown. The award-wining and culinarily curious restaurant uses the pepper in a variety of dishes. And when applied to a dish in a generous dose, it puts your tongue on an astonishing journey that starts off in savory-town and ends up finishing with a Pop Rocks-like eruption.
It's an experience that stays with you, and to the uninitiated, it can have a totally unexpected effect. So when Panda Express brought their version to market (after extensive research), I had to pick some up at a Raleigh, North Carolina, location.
What do the chicken tenders taste like?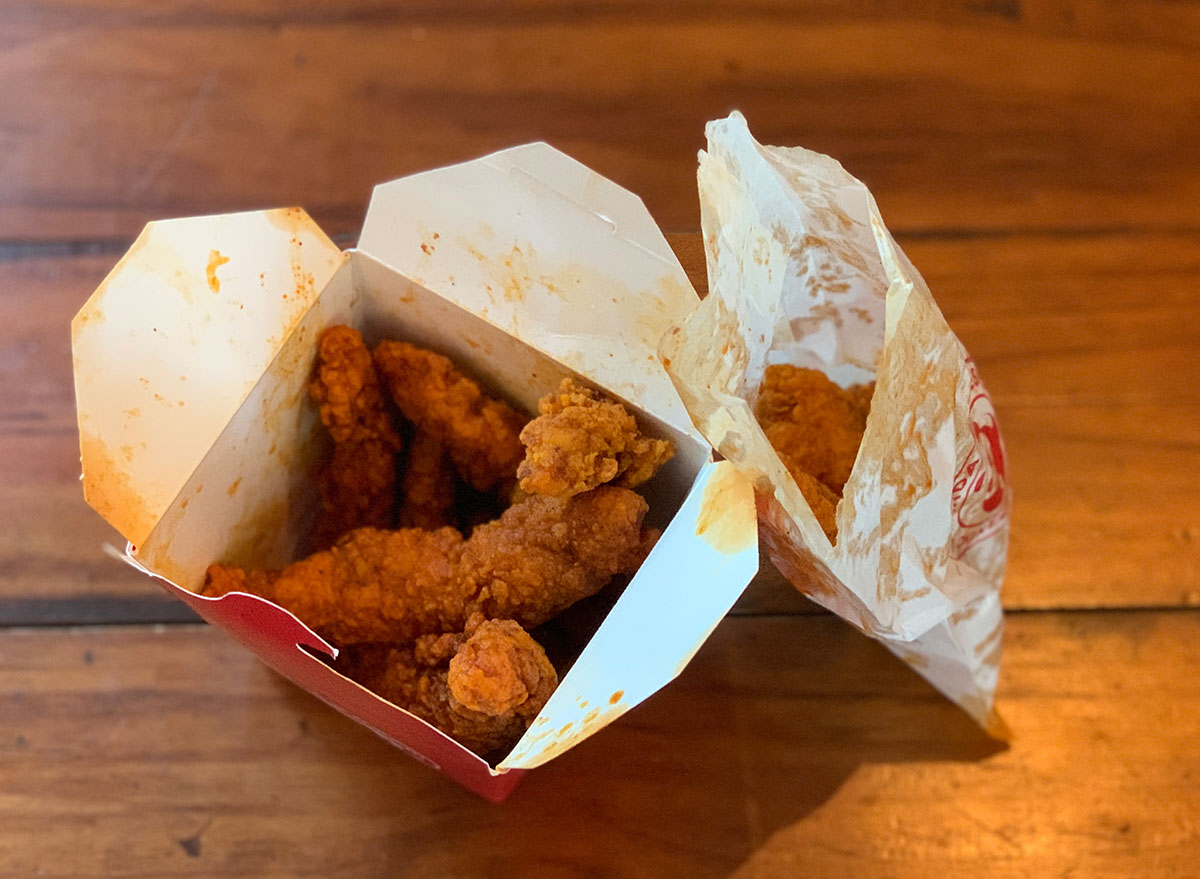 Panda Express' fried chicken tenders come in three sizes: small, medium, and large. The chicken is an entrée, even though it doesn't come with anything else. You can get the Sichuan chicken in the regular amount of spice, or you can bump your order up to "extra" spicy if you're feeling brave. I went with two orders of the medium-size, which is about six tenders, with one regular order of chicken and the other extra-spicy.
What you get is simple: a bag or box of all-white meat chicken strips "hand-tossed in a spicy Sichuan peppercorn sauce and topped off with a sprinkle of a secret spice blend." I dug into the regular version first. There was a good crunch on the breading (though a bit thick, which seems to be standard at fast-food spots), with some mild cayenne flavor coming through. But the "spicy" Sichuan flavor was very subtle, which may well be calculated so as not to scare off any newbies to the pepper's punch. Basically, it's your standard fried chicken tender with a hint of heat and a smidge of unique flavor.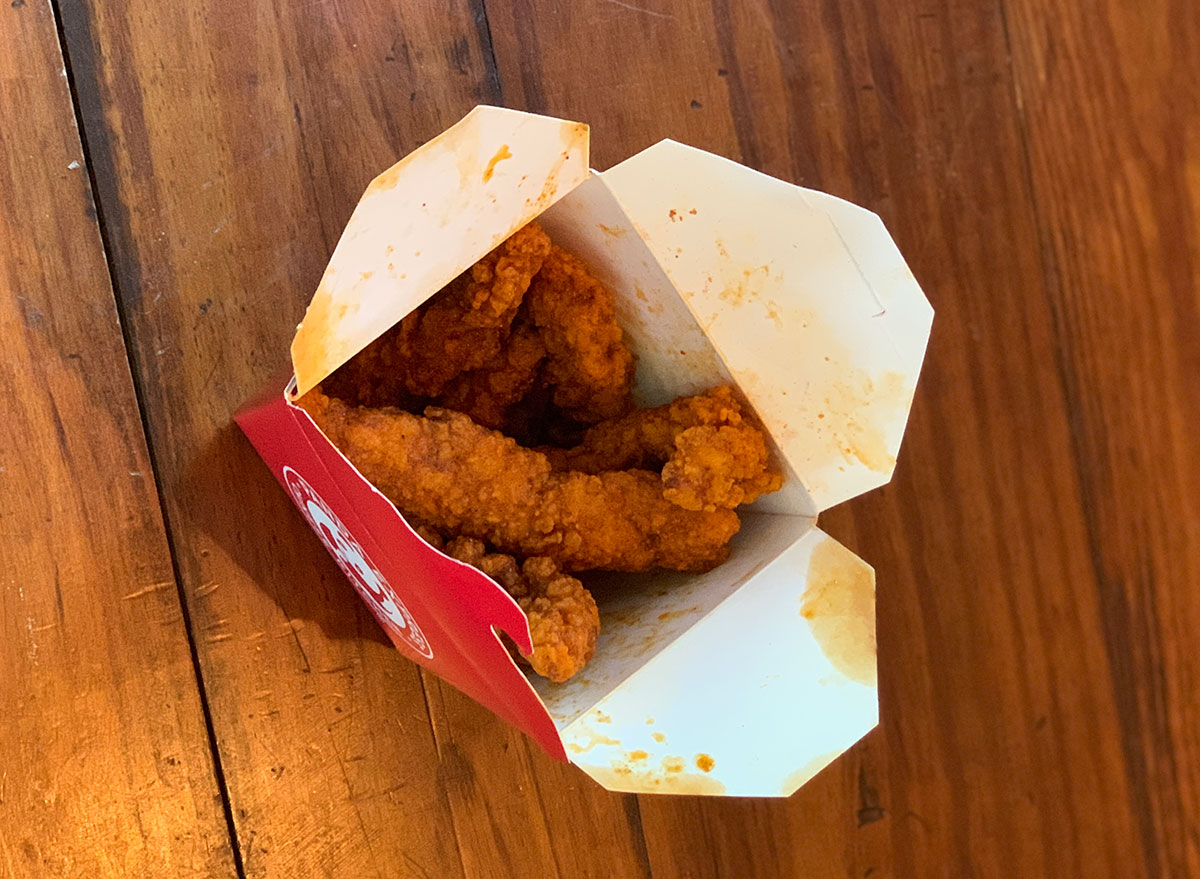 6254a4d1642c605c54bf1cab17d50f1e
The extra spicy was next, and that's where you'll find a much closer approximation to a true Sichuan pepper kick. The pepper has a slow burn, though it's not a hot-spicy feeling. So at first, I thought there wasn't going to be much difference between the two flavor designations. But within 30 seconds, a mild pop and tingle started at the back of my tongue. It was pleasant and fun and kind of exciting! That feeling lingered for about an hour. And every now and then, the singular sensory experience would come back in a stimulating and appealing way.
Final verdict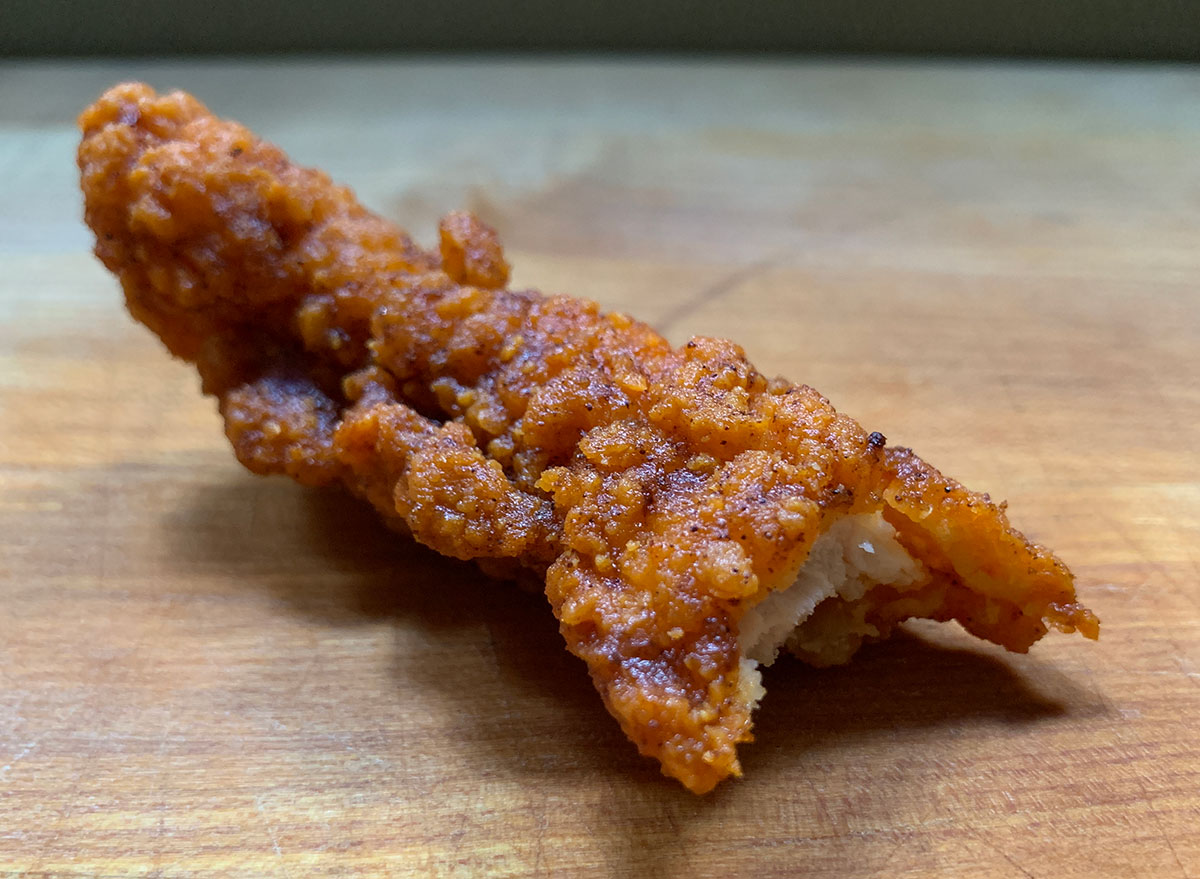 For adventurous eaters who like a bit of spice and a bit of novelty in their fast food, the Panda Express hot chicken is sure to be a hit. It's a solid fried chicken tender on its own, but the melding of traditional Nashville hot chicken spice with the tongue-twisting pepper makes it a true fast-casual standout.
I have no qualms about hitting them up again whenever a chicken tender craving strikes. I hope that the tingly taste lingers on for a long time at Panda Express—and that it makes its way into more dishes at diverse restaurants.