10 Coziest Coffee Shops in Philadelphia
Espresso made with cereal milk and Lucky Charms? Sign us up!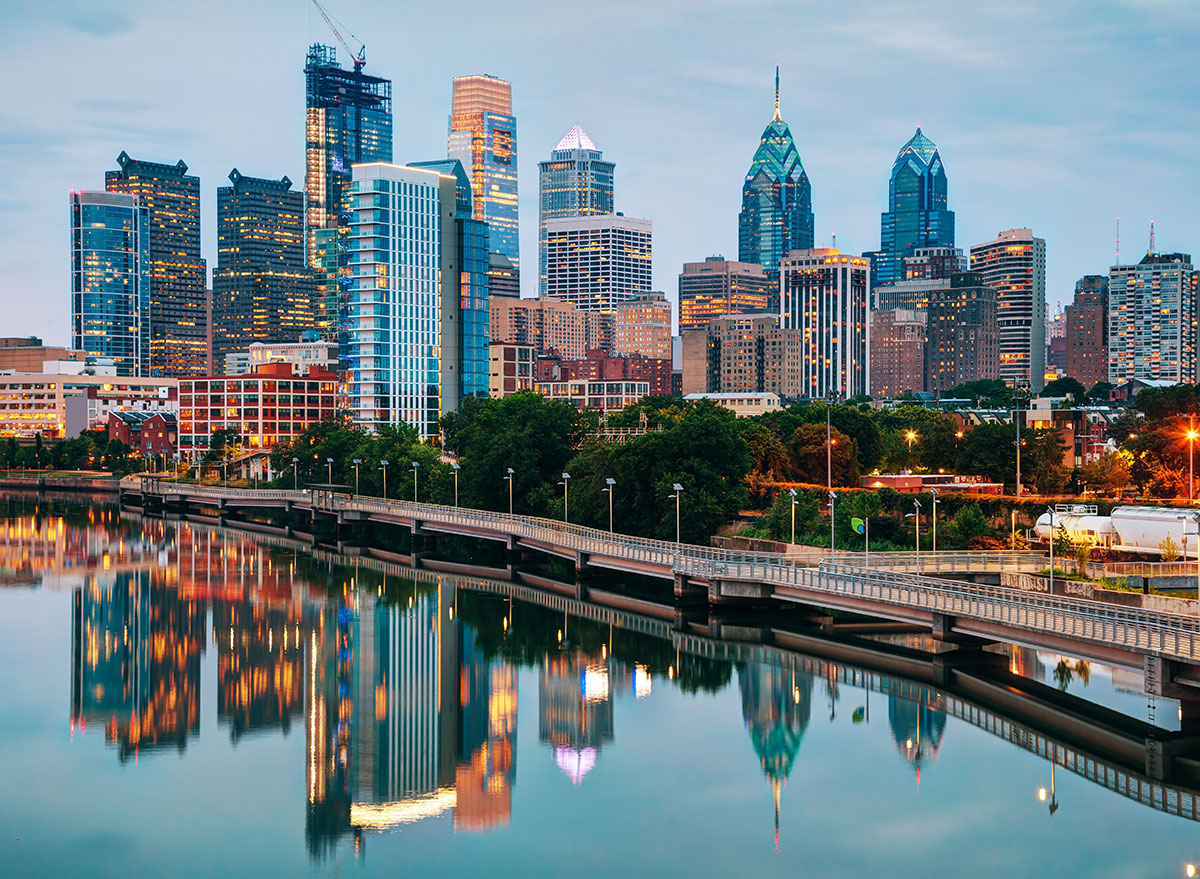 When we say Philly, you say cheesesteak, right? It's hard to see past the steam clouds radiating from Philadelphia's signature beef strips and melty provolone on a hard hoagie, but there's more to Pennsylvania's largest city than meat and cheese. The metropolis is dripping with historical landmarks: It's the home of NFL champions the Philadelphia Eagles, and it boasts an artistic swagger all its own. It's also one of the best places to grab a cup of coffee, as the coziest coffee shops in Philadelphia serve up some of the best beans and charm this country's ever seen.
While you'll definitely have Starbucks and Dunkin' at your disposal in Philly, skip the chains for something a little more homegrown. The following coffee shops are ones to experience because they offer customers a caffeine fix with a side of personality. From family-owned spots to local hubs that double as book stores and vinyl warehouses, these are the coffee shops to check out next time you're in the area.
1313 South 3rd Street, Philadelphia, PA 19147
If we were to sum up Herman's Coffee in one word, it would be "unique." This hot spot is unlike any you've visited before (unless you've been to many auto repair shop-turned neighborhood cafes).
Located in the heart of the Pennsport neighborhood, Herman's was named after the owner's grandfather, who liked to sip his coffee sitting in a lawn chair inside his garage with the door wide open. Mimicking that aesthetic, on a beautiful day Herman's Coffee opens its garage doors wide open to the public so visitors can enjoy the sunshine and breeze. There are plenty of seating options from long tables inside to lawn chairs outside, and locals say it's a great place to socialize or to get some work done.
The menu features pour-over and espresso drinks that can be paired with baked goods, but what further sets this coffee shop apart from the rest is the rotation of food trucks that come by Friday through Sunday. Herman's truly has it all.
249 South 13th Street, Philadelphia, PA 19107
Low-hanging string lights, potted plants, and plenty of seating? Square One Coffee provides the cozy vibes and everything necessary to be productive. You'll find this spot located on the ground floor of the John C. Anderson building in the heart of Philly, happily awaiting your arrival with seating options including a cool blue couch and long wooden benches made cozy with accent pillows and personal-sized round tables to claim.
Square One prides itself on creating a menu that is simplistic at a glance but complex in taste. From pour-overs to espresso drinks and iced beverages, this cozy coffee shop also boasts a diversity of snacks and pastries from the Vegan Commissary, Machine Shop Boulangerie, and Lancaster Farm Fresh.
And as far as coffee fixings go, both Square One locations serve up dairy from Maplehofe Dairy in Quarryville, but they also offer soy and almond milk. If you're feeling fancy, you might also want to take note of their flavoring options: Askinosie chocolate sauce, caramel sauce, vanilla syrup, and spiced chai.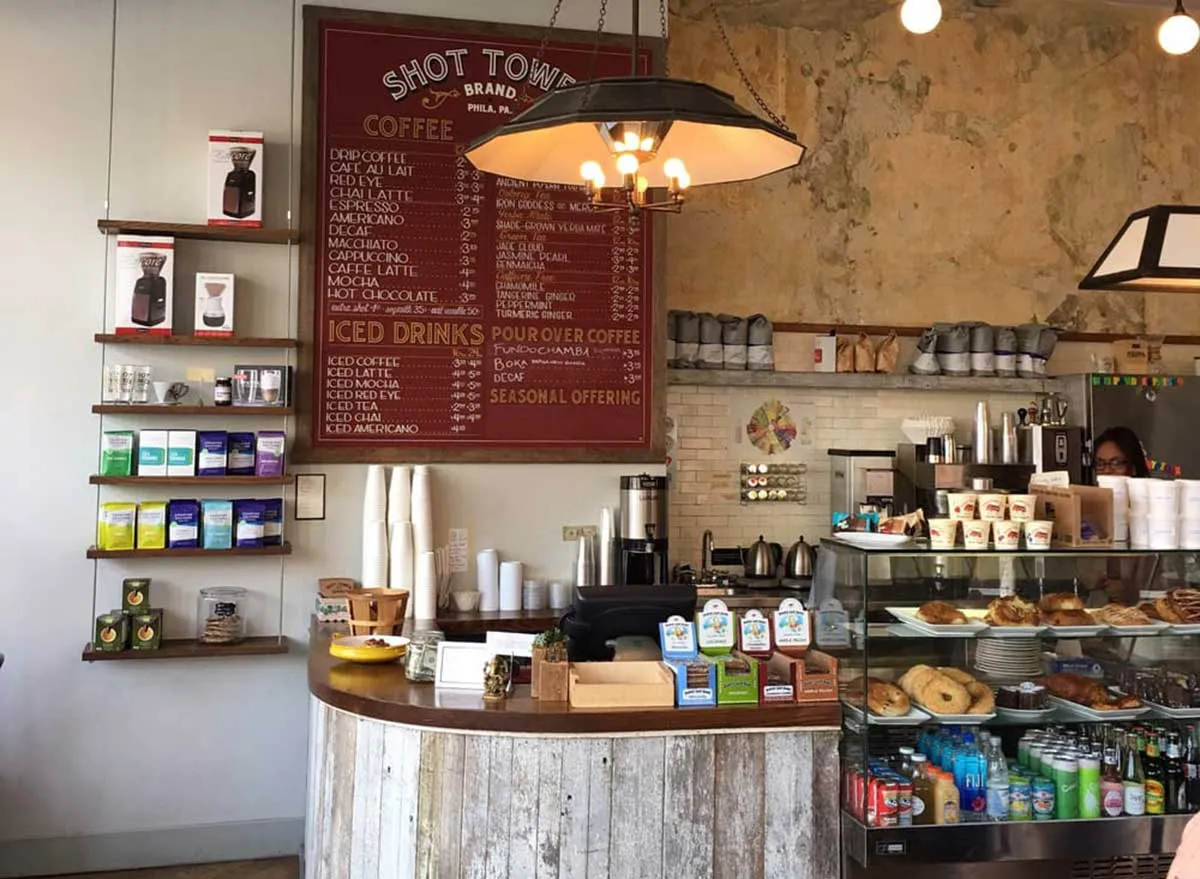 542 Christian Street, Philadelphia, PA 19147
The second you step foot through the doors of Shot Tower, its sweet ambiance will draw you towards the order counter. You'll be greeted with a large vintage-style menu made of distressed-looking wood, and you might notice that the friendly staff uncannily mirrors the bright atmosphere created via high ceilings, exposed brick, and tall glass windows overlooking the streets.
La Colombe is on the menu, along with a selection of pour-overs, lattes, cappuccinos, and more. You can also enjoy bagels, croissants, and other fresh pastries as you sip. Reviewers note that it's a great space to hit the books or dive into work if you don't mind some background noise during busy hours. Otherwise, it's also the perfect spot to catch up with friends over a cup or two.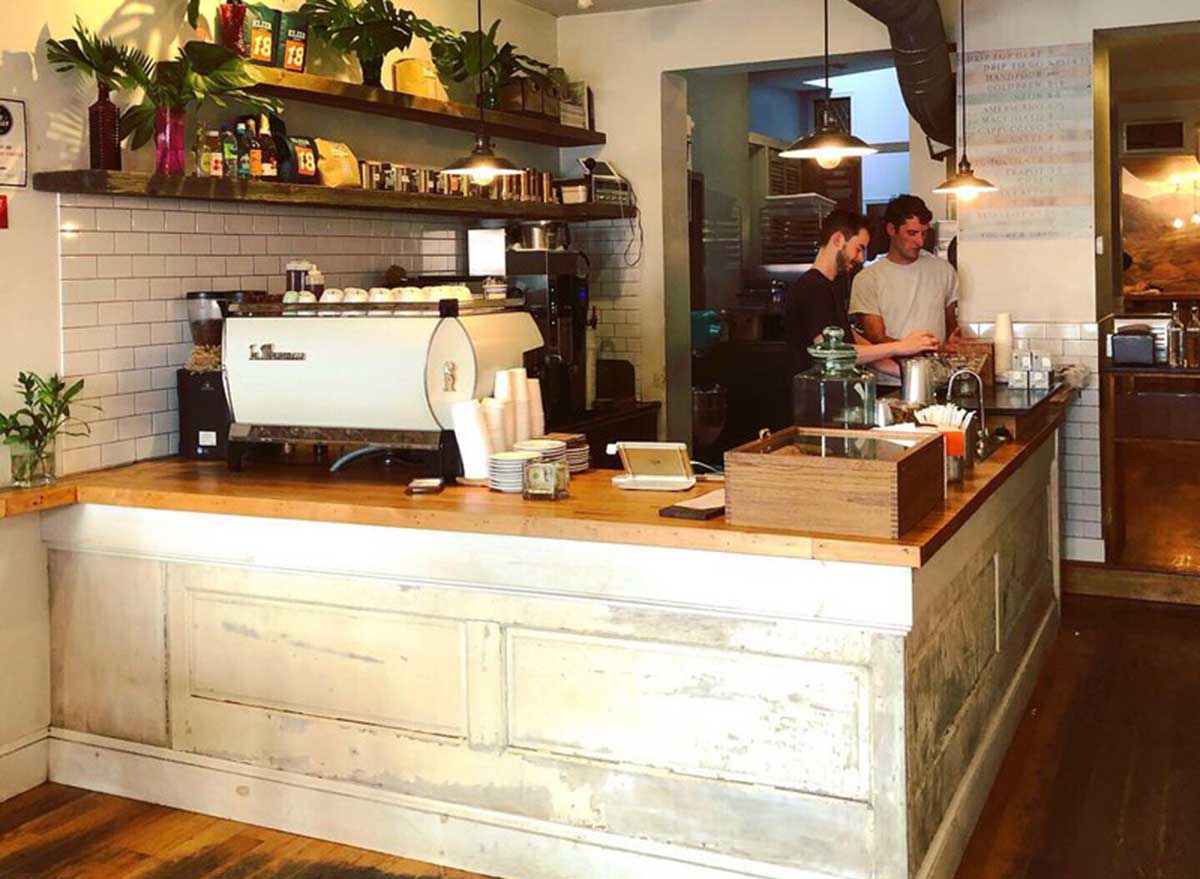 18 South 3rd Street, Philadelphia, PA 19106
Menagerie Coffee is a quaint nook nesting in Philadelphia's Old City neighborhood. At first glance, the seating area might seem limited, but the shop opens up past the order counter, with a long wooden bench and tables set up along a hallway that leads to high top tables and bar stool-type chairs.
The combination of earthy wood and sturdy brick gives Menagerie a warm, cozy feel. And what pairs better with a calming ambiance than something caffeinated to sip on? This darling shop proudly serves Dogwood coffee and comfort foods like paninis with maple syrup ham and almond croissants. Specialty drinks include Liquid Luck, a hot espresso made with cereal milk and served with Lucky Charms on a spoon, as well as herbal teas like blueberry hibiscus for non-coffee drinkers.
Chapterhouse Cafe & Gallery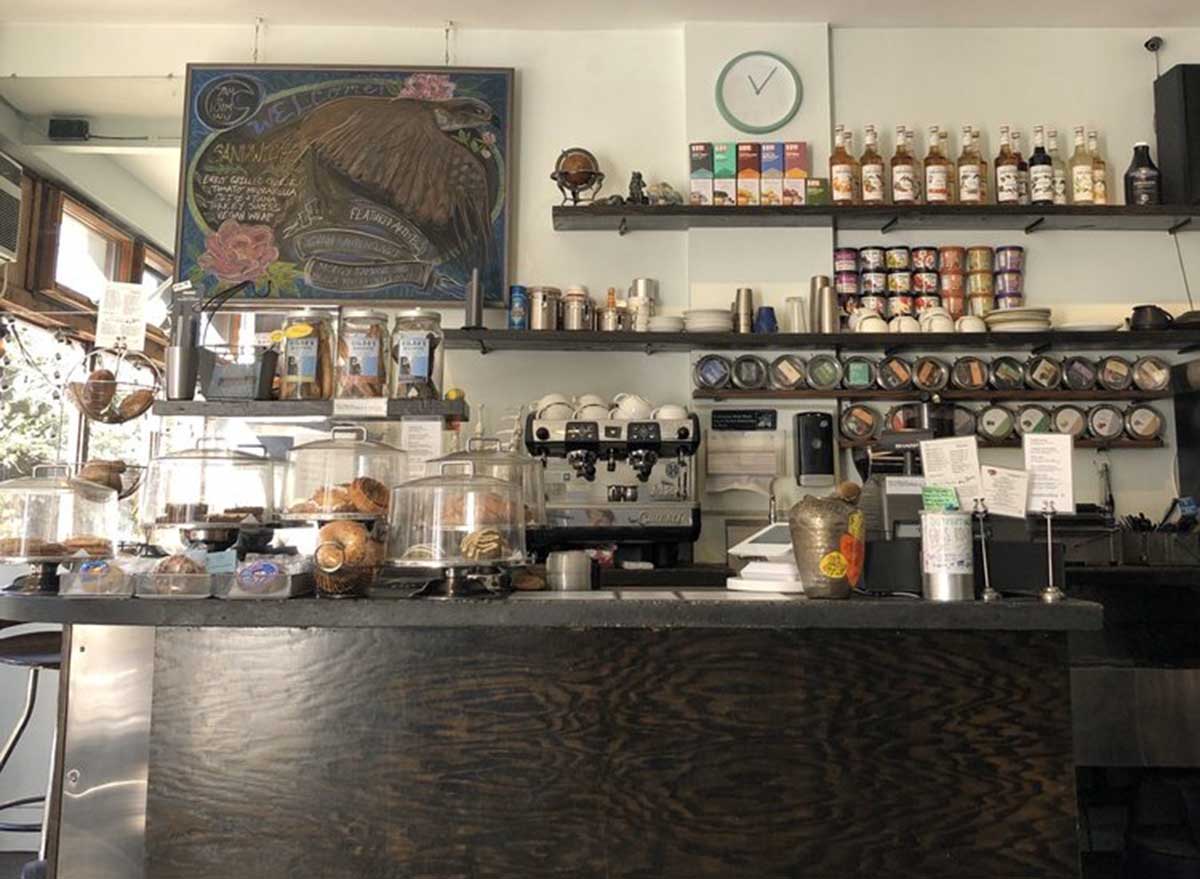 620 South 9th Street, Philadelphia, PA 19147
Is there any combination homier than a good book and a cup of coffee to sip on as you lose yourself in a story? Chapterhouse Cafe & Gallery is an epic hub for bookworms, creatives, and anyone looking for a break from reality. Sit by the fireplace surrounded by bookshelves, or claim a spot near the long, glass windows facing the street. The backroom also has extra seating via couches and small tables with chairs. And in addition to books, the cafe provides board games for your entertainment.
Chapterhouse doubles as an art gallery, too. Art shows are announced on its official website, and pieces are hung around the cafe for viewing and purchasing. The coffee shop also offers a wide variety of decadent baked goods and other food items to snack on while you sip, and specialty drinks you'll want to try are the Nutella Latte, Melange Latte, and Mexican Hot Chocolate.
1632 Walnut Street, Philadelphia, PA 19103
While Shakespeare & Co. isn't exclusive to Philly, it's still a spot you should check out if you're ever in the area. In addition to being beautifully designed, this cozy coffee shop has plenty of seating and bookshelves that extend along the high ceiling. It's super family-friendly, with a kids' corner in the back. And for book lovers looking for a good read, there are titles wrapped in paper for a literary surprise.
Of course, Shakespeare & Co. keeps its customers well-caffeinated. The menu offers traditional sips like espressos, Americanos, and cappuccinos, as well as fancier beverages, like the Lavender London Fog. The baristas brew La Colombe beans, while Metropolitan Bakery and Le Bus provide sandwiches and delicious pastries.
207 South Sydenham Street, Philadelphia, PA 191026254a4d1642c605c54bf1cab17d50f1e
Elixir baristas have mastered the craft of latte art, which makes their already high-quality sips that much more appealing. This is one cafe you absolutely cannot skip when you're in Philly, and if you live around the area consider yourself lucky. This caffeinated hub is the perfect spot to set up shop and accomplish some serious work or reading, as it has plenty of seating and outlets galore. Though there are a few locations scattered around the city, each with its own personality and style, the Sydenham Street location is especially cozy with its low light fixtures and dark wood interior.
Elixir specializes in light roasts and is constantly doing their research on the sourcing, roasting, preparation, and delivery processes. In house (and via their website) you can buy bags of beans from their BeeKeeper Espresso to roasts from different countries like Ethiopia. Their menu consists of everything from lattes to pour-overs, as well as more exciting beverages like a Dirty Chai or Oatmeal Latte. Their decadent pastries are locally sourced from Machine Shop, a woman-run artisan bakery.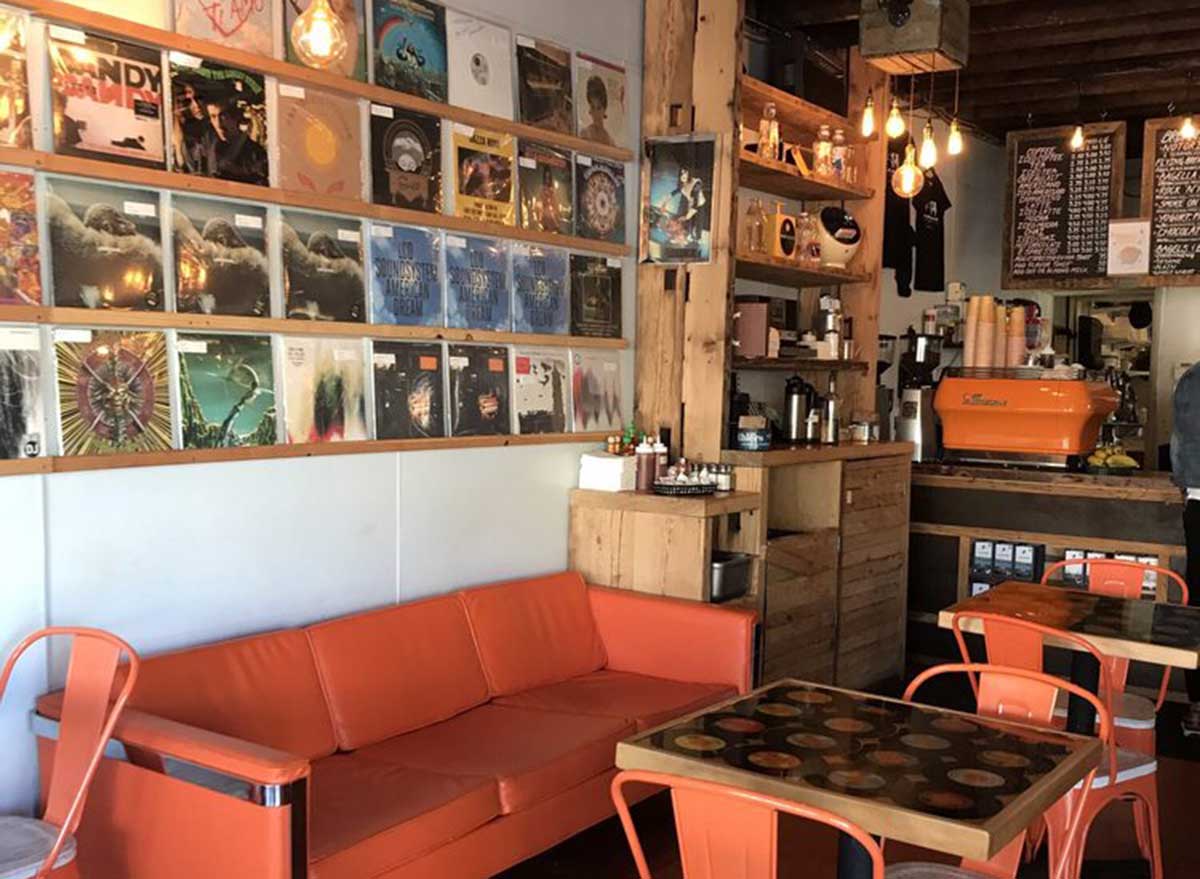 400 East Girard Avenue, Philadelphia, PA 19125
Stepping through the doors of Milkcrate is like stepping into a blast from the past. Think Pretty In Pink's record store, then just add caffeine and tables. The vinyl record boutique was founded by Adam, a vinyl archaeologist with high regard for a good cup of coffee. The place is part cafe, part record store, the upper level serving up drinks and snacks, the lower level comprised of all things vinyl and tunes.
Music lovers will appreciate Milkcrate's Cafe menu, in which item names are clever plays on famous artists, like the Notorious E.G.G., Bagella Fitzgerald, and Avocado Toast Malone, to name a few. The groovy vintage vibe is really what keeps customers coming back for more, but reviews also rave that the coffee is top-notch, too.
410 South 2nd Street, Philadelphia, PA 19147
Bodhi Coffee is a little oasis in a big city. The interior is decorated with all sorts of potted plants which, combined with the large glass windows inviting the sunlight in, makes for a warm, earthy ambiance you'll appreciate after walking around the busyness of the streets. Wooden seats and bar stools are scattered around the cafe. It's not an overly spacious place, but the quaintness adds to its coziness.
The cafe serves Stumptown and PT's coffee in all forms: lavender latte, vanilla chai, traditional cappuccino, macchiato, etc. As for eats, Bodhi serves up nothing but the most decadent, tasty treats: pastries from Au Fournil in Narberth, artisanal paninis from Plenty on Passyunk, and goods from Betty's Speakeasy on Grey's Ferry. The shop's pantry and dry goods are sourced from Green Aisle Groceries.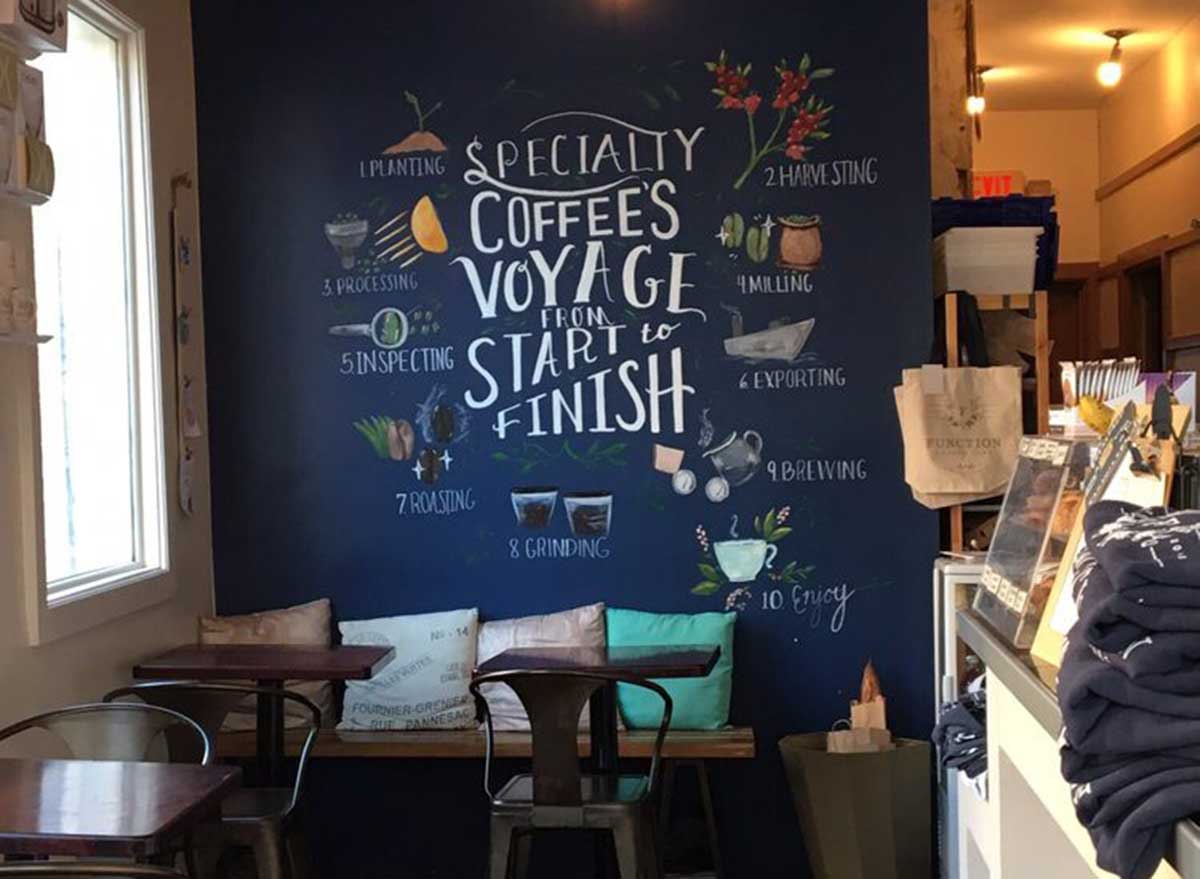 1001 South 10th Street, Philadelphia, PA 19147
Some people like coffee because it gives them that satisfying jolt of energy to get them through the workday; others like coffee for the taste. If you tend to order your caffeine without the frills (creamer, milk, syrups, etc.), pop into Function Coffee Labs and order their signature Coffee Shot. It's less syrupy than your typical espresso order, with a super-concentrated flavor you won't find in a pour-over.
Of course, even if you're not overly particular about the beans, Function Coffee Labs is a must-try cozy cafe in Philly. While there isn't a ton of seating, if you manage to get a spot, you'll love the close-knit feel of being close to the action behind the counter. Menu items that deserve a mention: The "Warm & Cozy," which is a cinnamon, honey espresso drink that evidently tastes like a warm bowl of Cinnamon Toast Crunch, and a vibrant beet latte (aka the most 'grammable sip we've ever seen).