24 Pumpkin Spice Products You Can Buy Right Now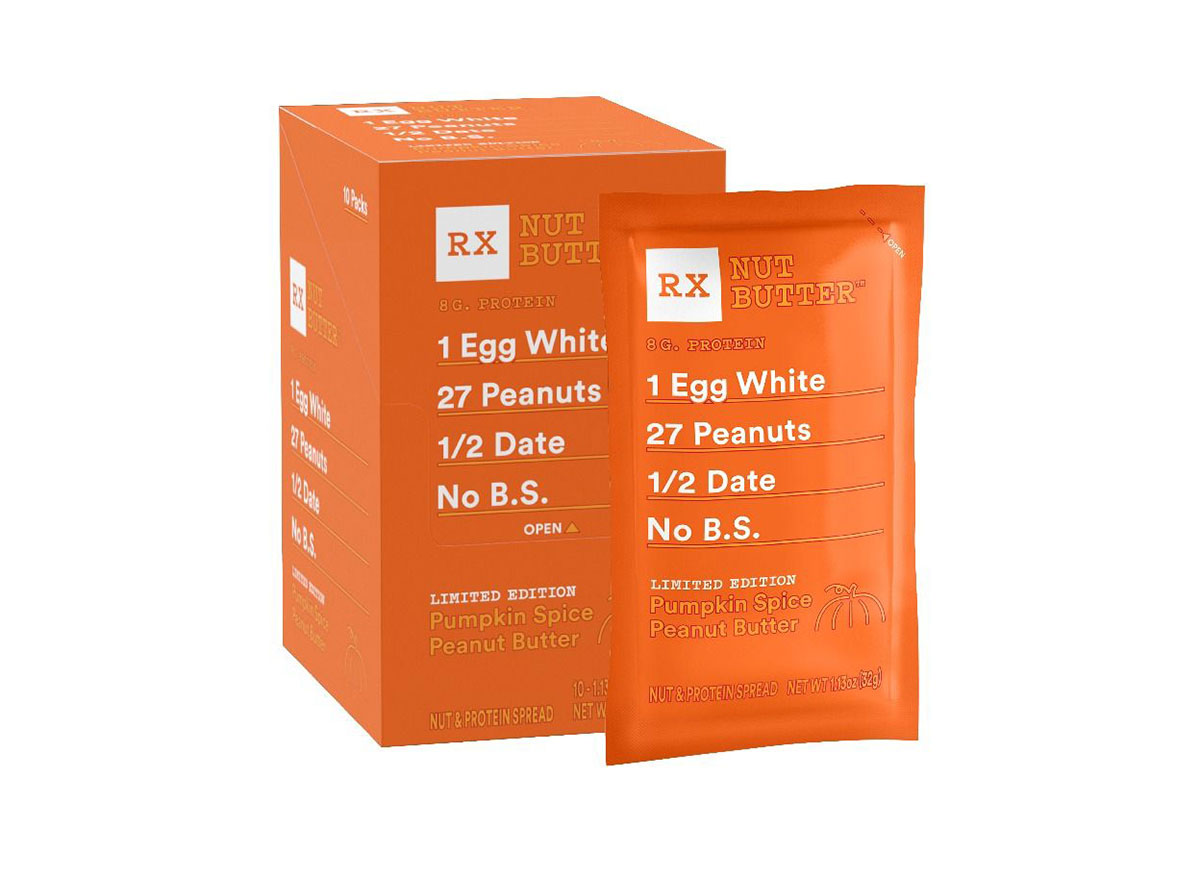 Ah, autumn. The chillier weather is so close you can almost taste the season—no, seriously, you can actually taste it. Pumpkin spice season is officially upon us, and snacks inspired by the cult-favorite flavor are coming out of the woodwork. From your signature coffee house order to protein bars, chocolate, and matcha sachets, you name it, it's been pumpkin spiced.
The good news is, there are so many creative ways to curb your pumpkin cravings in 2019. The bad news is, most of these PSL offerings are only available for a limited time. Read on to discover how you can satisfy your pumpkin spice sweet tooth this year—in every which way. But be warned: You're going to want to buy everything ASAP, and in bulk while supplies last.
These are our 24 favorite pumpkin spice foods.
Califia Farms Pumpkin Spice Better Half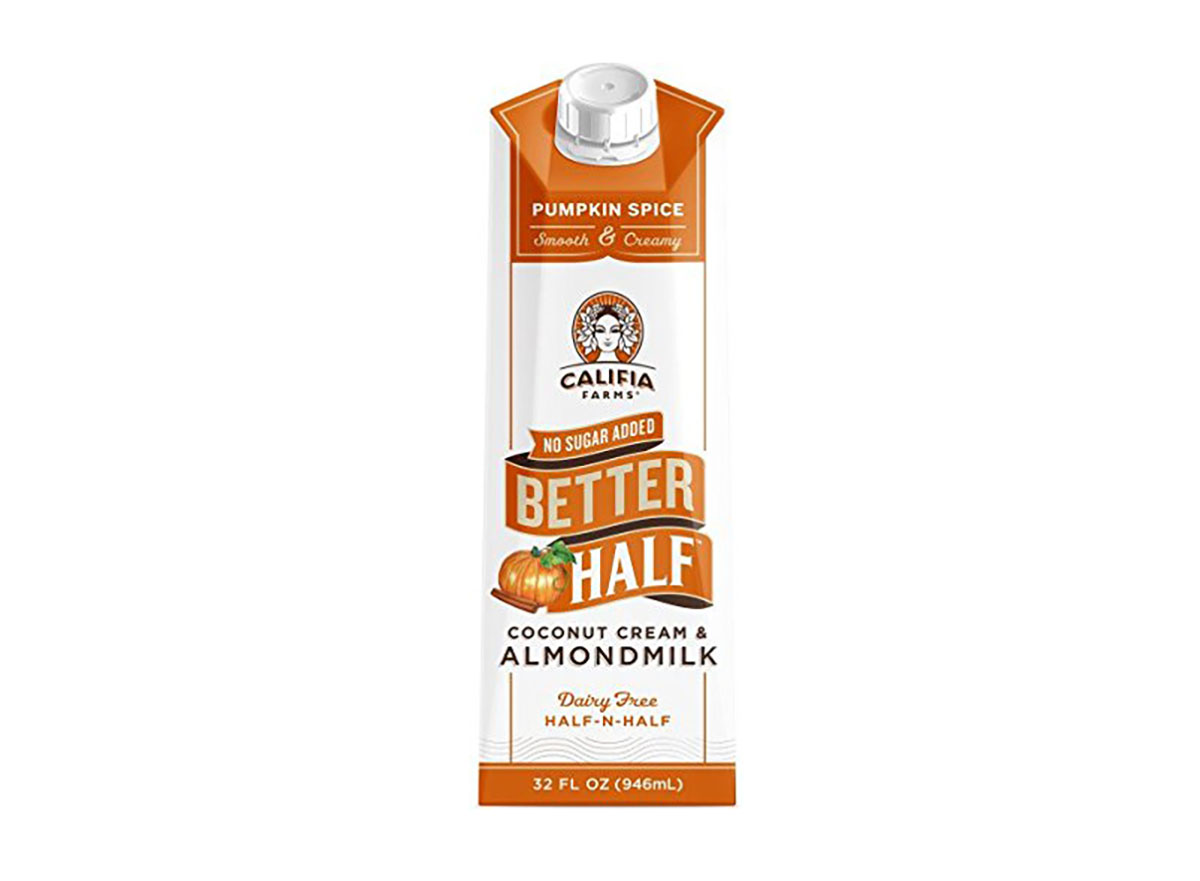 [/media-credit]
Creamer is to coffee as pumpkin is to fall: essential. Add a splash of Califia Farms' Pumpkin Spice Better Half to your favorite coffee to (pumpkin) spice up your morning brew. The dairy-free creamer is a combination of coconut cream and almond milk, made seasonal with real pumpkin puree, cinnamon, ginger, and nutmeg.
There's also zero sugar added, so you can enjoy this festive indulgence without added sugar.
Quest Nutrition Pumpkin Pie Protein Bar
[/media-credit]
With 21 grams of protein and less than one gram of sugar, Quest Nutrition's limited edition bar is a nutritional standout. And the fact that it's pumpkin-flavored is just the metaphorical whipped cream on top of the pie.
Each bar packs a ton of autumnal flavor, with pumpkin spice sprinkled into the mix and vanilla-flavored cookie pieces to add a hint of crunch. It's essentially a seasonal snack to curb your craving, without the nutritional compromise.
KIND Snacks Caramel Almond Pumpkin Spice Bars
[/media-credit]
If fall had a taste, it would encompass all the flavors packed into one KIND Snacks Caramel Almond Pumpkin Spice Bar. This bar is made with real pumpkin, a combination of almonds, cashews, and peanuts for a satisfying crunch. It's also drizzled with decadent caramel and a kick of pumpkin spice—this festive treat will have you dreaming of sweater weather with every bite.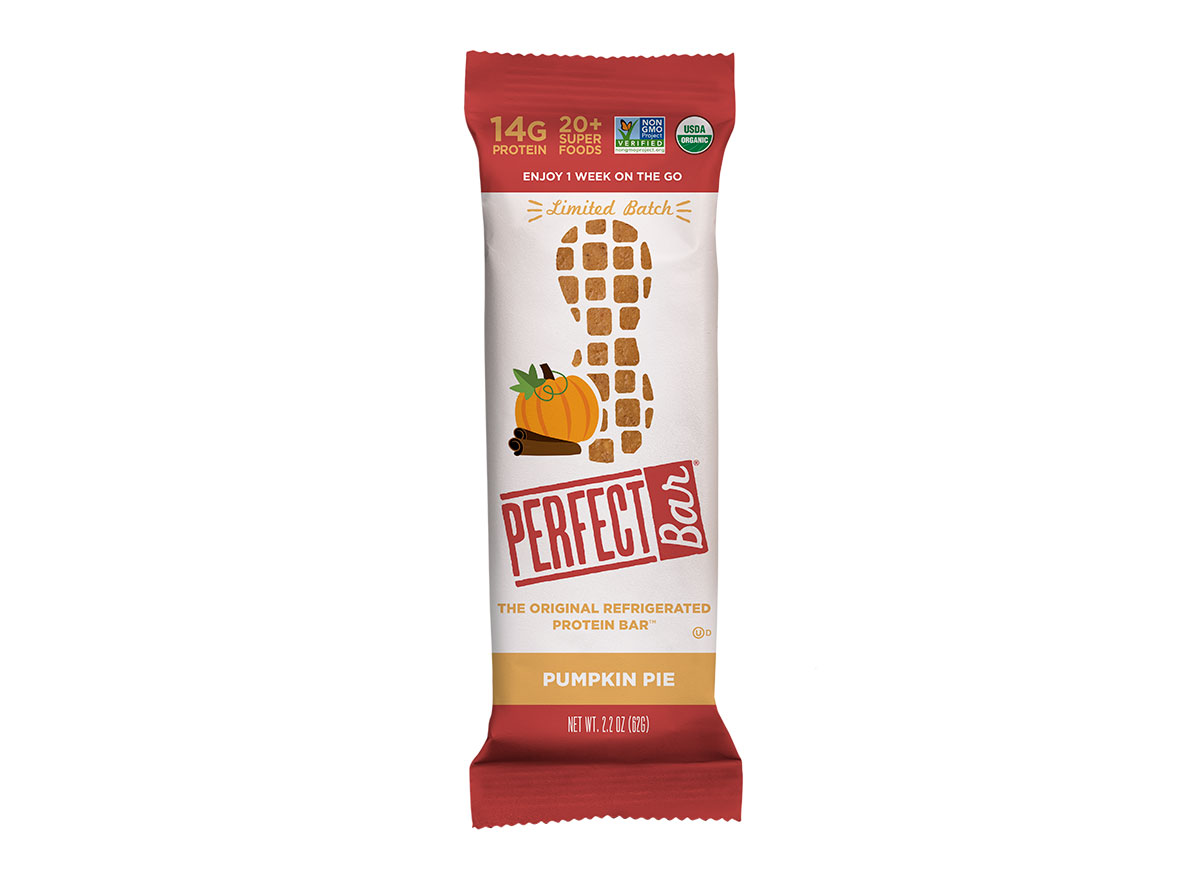 [/media-credit]
It's almost too good to be true that something so indulgent could house so many health benefits, but when we say these bars are perfect as pie, well, we're not exaggerating. Perfect Bar's Pumpkin Pie flavor is only available until the batch runs out, so a word to the wise: Buy 'em in bulk.
Not only do they taste like a super decadent dessert, but each bar is also loaded with good-for-you ingredients, like fresh-from-the-fridge whole foods (i.e. peanut butter and whole egg powder) and more than 20 superfoods (think kale, spinach, and apple). They're also seasoned with warming, cozy spices like cinnamon, clove, and nutmeg for a burst of fall in every bite.
Starbucks Pumpkin Cream Cold Brew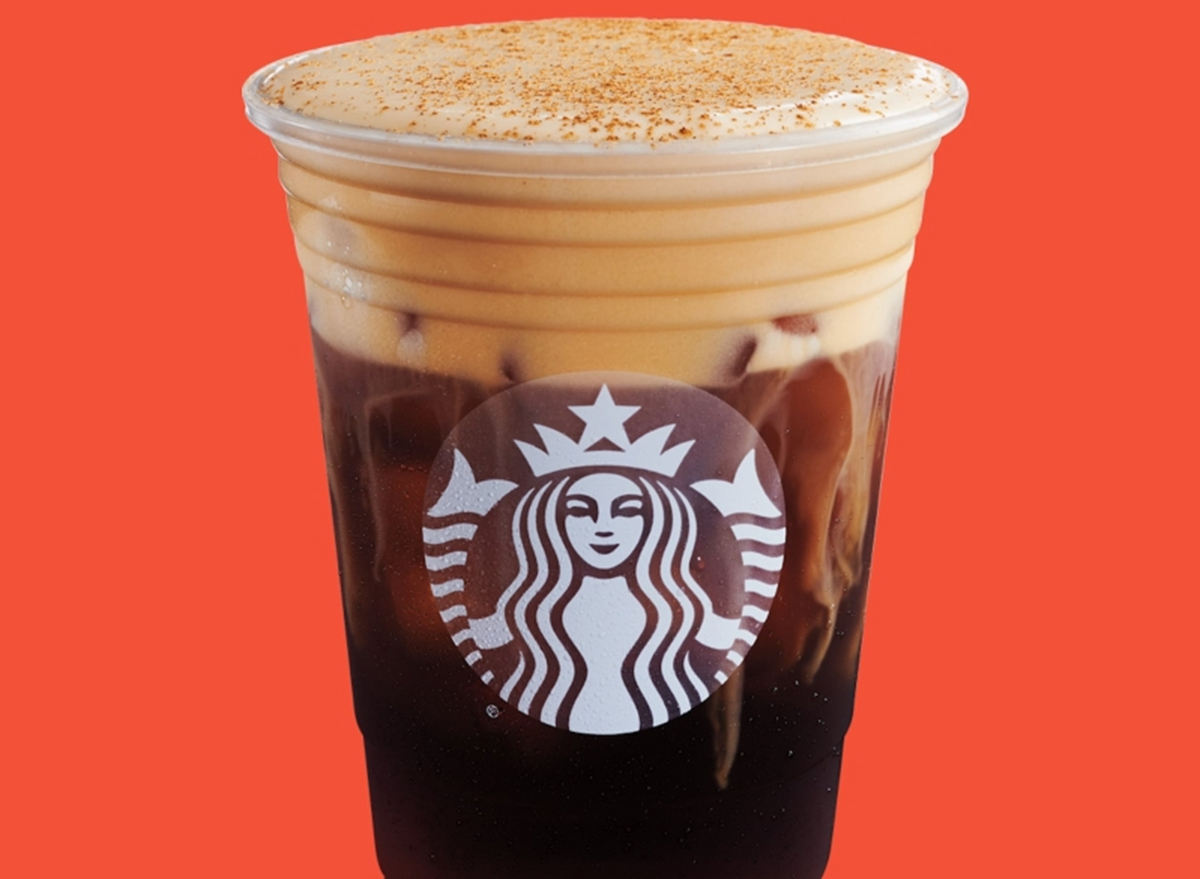 The original PSL is back for its annual visit, y'all. But this year, it brought a new friend to the table—er, menu—the Pumpkin Cream Cold Brew. This is a big deal, considering Starbucks hasn't introduced a new pumpkin beverage in the last 16 years.
The new brew is made with the coffeehouse's signature cold brew and features a decadent, cold pumpkin cream foam that's made with real pumpkin. And of course, to complete your order, your barista will add a dusting of pumpkin spice to top it off.
My/Mo Pumpkin Spice Mochi Ice Cream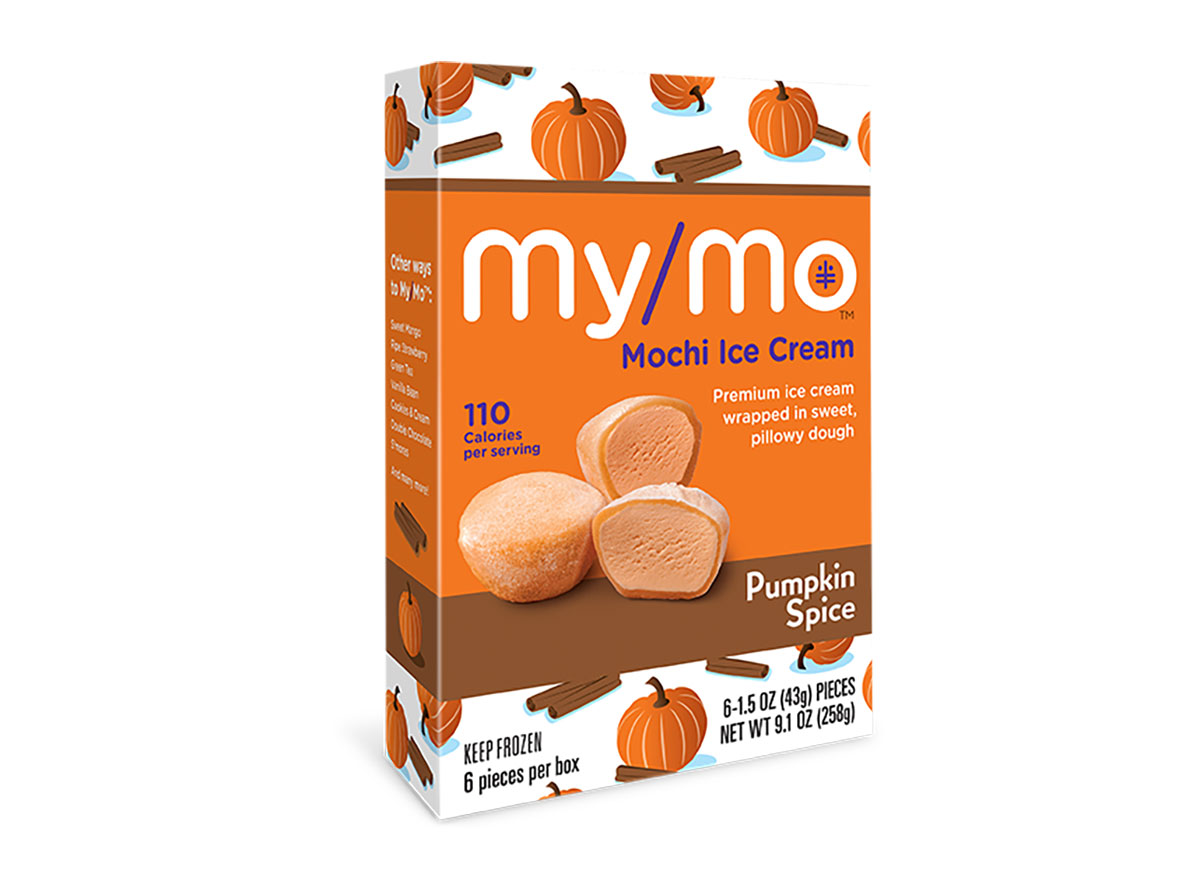 [/media-credit]
Summer is gone, but ice cream lovers can still join in on the seasonal fun. Made with real pumpkin, graham cracker crumbs, and a sprinkle of holiday spices (nutmeg, cinnamon, and cloves), My/Mo's pumpkin spice mochi are the frozen fall treat your taste buds have been waiting for.
ONE Bar Pumpkin Pie Protein Bar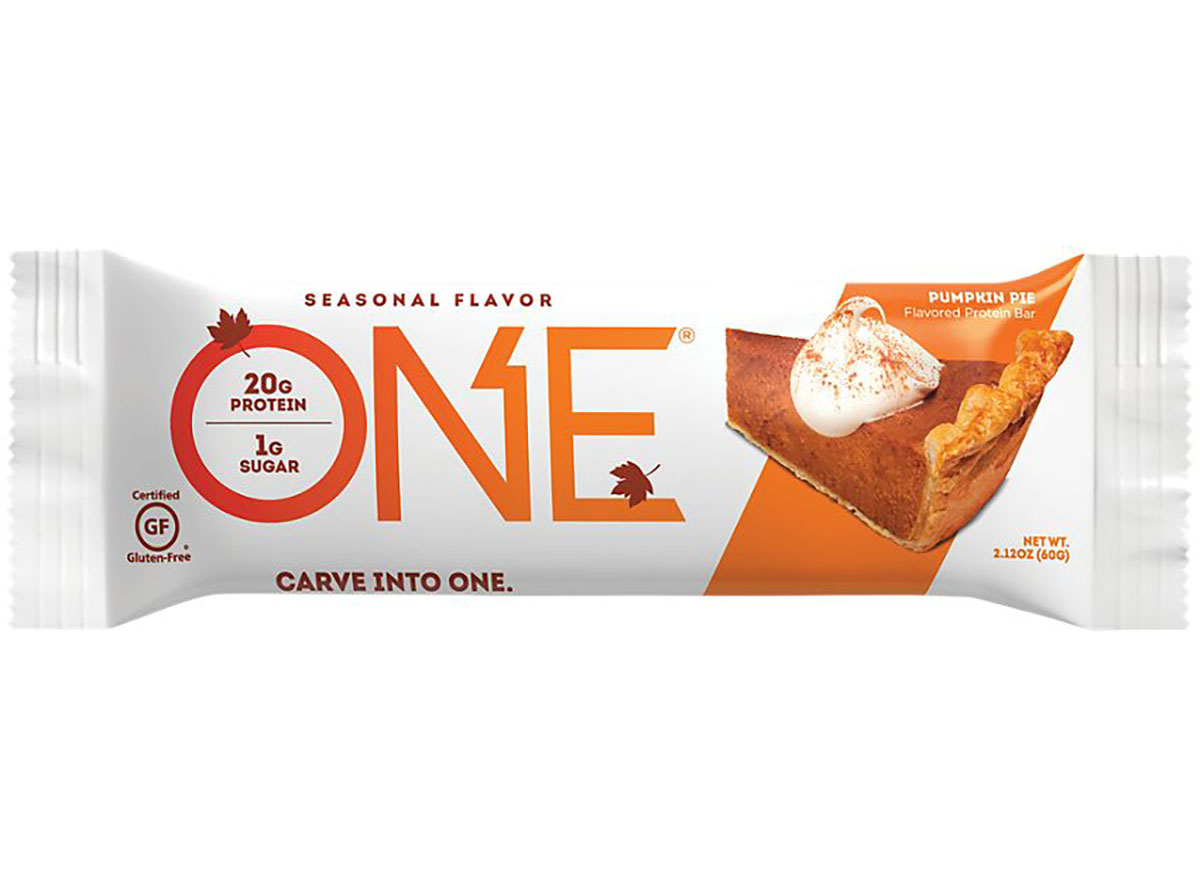 [/media-credit]
Most protein bars taste grainy and leave an artificial aftertaste in your mouth. But, most protein bars aren't ONE protein bars, and this snack literally tastes like a healthier version of grandma's signature slice. Plus, with 20 grams of protein, one gram of sugar, and 220 calories per bar, it definitely makes for a perfect, seasonal pre-workout snack.
Pepperidge Farm Pumpkin Spice Swirl Bread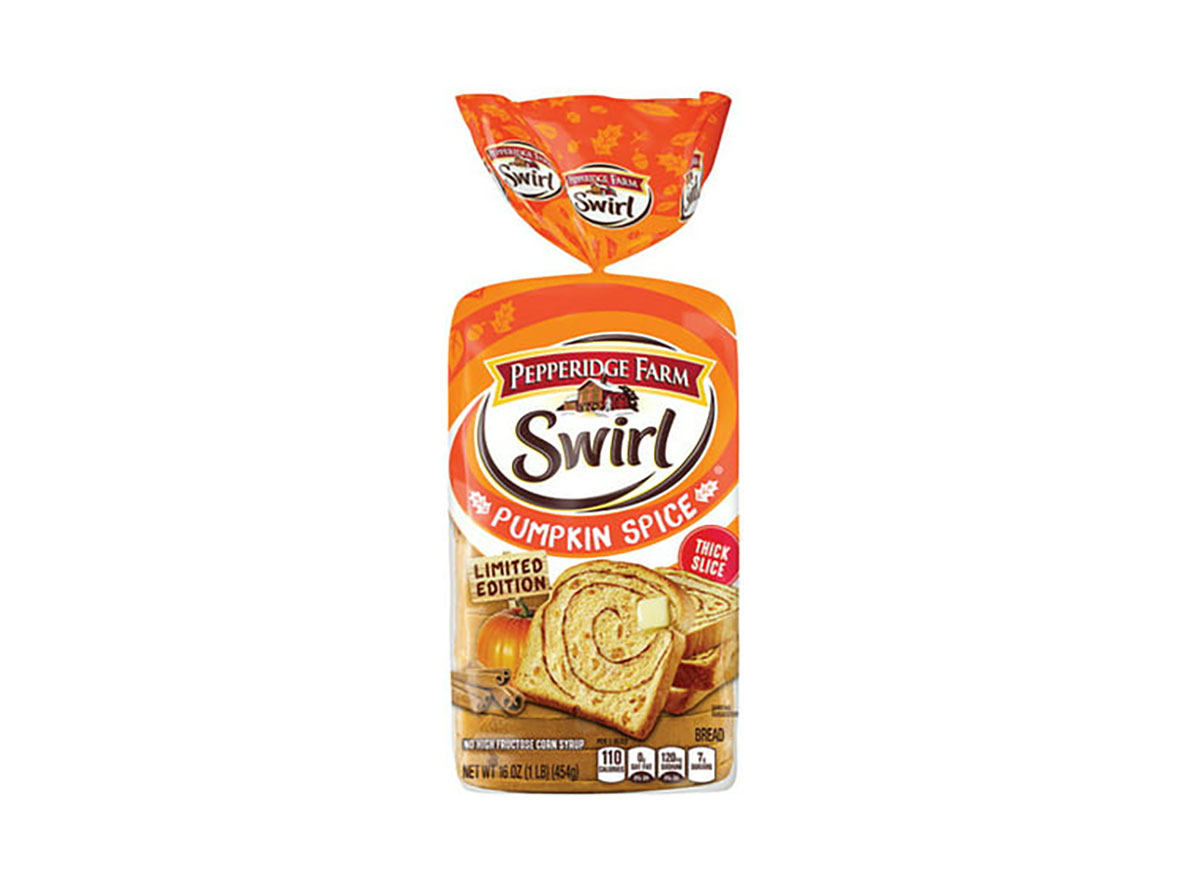 [/media-credit]
Now this is a breakfast of champions. Each slice of Pepperidge Farm's Pumpkin Spice Swirl Bread fills your mouth with the fall flavors you crave year-round: pumpkin spice, cinnamon, and brown sugar. Toast has never tasted so seasonal.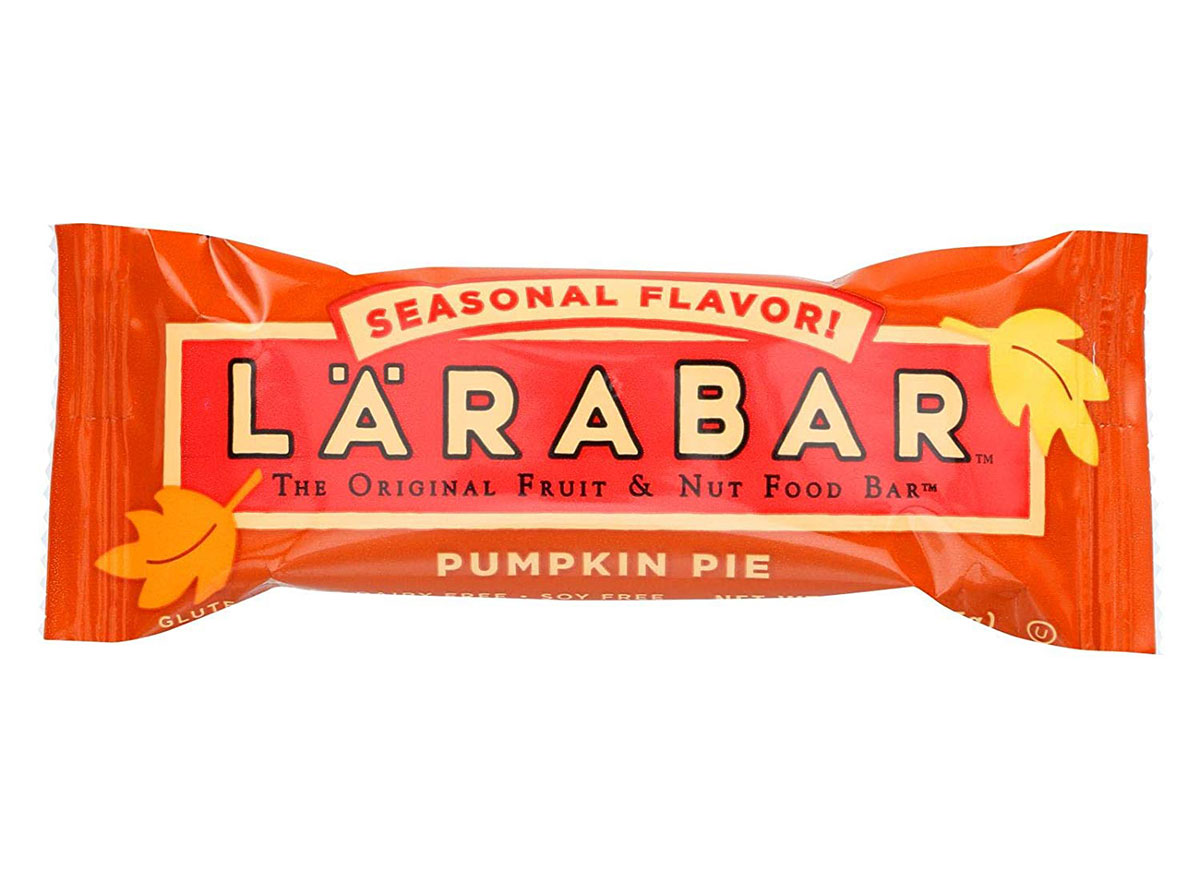 [/media-credit]
A lot of pumpkin treats are heavily processed, but LaraBar's pumpkin pie snacks are made from 100 percent real food. Each bar is comprised of only nine ingredients—dates, cashews, apples, almonds, pumpkin, cinnamon, nutmeg, allspice, and ginger—because this brand knows the best way to enjoy your favorite season is through simplicity.
Daiya Pumpkin Spice Cheezecake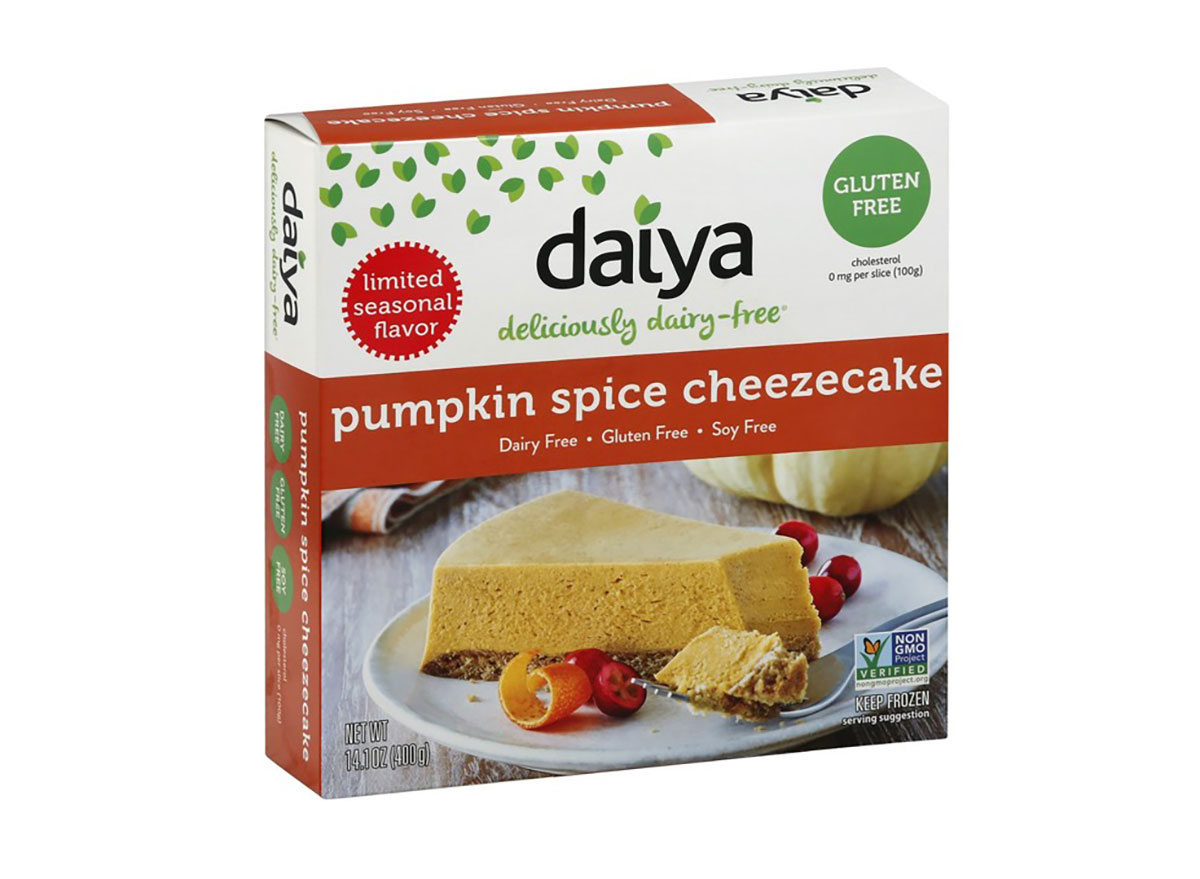 [/media-credit]
Pumpkin spice isn't exclusive to pie and coffee. Daiya's Pumpkin Spice Cheezecake is also a decadent seasonal dessert the whole family can enjoy: It's dairy-, gluten-, soy-free, and 100 percent vegan.
Nature's Bakery Pumpkin Spice Fig Bars
[/media-credit]
These pumpkin spice bars from Nature's Bakery are not your average fig cookie. Made with real pumpkin puree and a medley of nutmeg, ginger, clove, and cinnamon, these treats are the perfect seasonal snack.
Pop this vegan-friendly, dairy-free, and non-GMO treat into the microwave for a few seconds, and you essentially have a warm, soft-baked slice of pie.
DavidsTea Pumpkin Pie Matcha
[/media-credit]
Love pumpkin spice season oh so matcha? DavidsTea has your fix. It doesn't get more #basic (or more delicious) than the combination of energizing matcha green tea and pumpkin pie flavoring. With a brew this gourd, you'll be sipping on it all season long.
RXBAR Pumpkin Spice Peanut Butter
[/media-credit]
Your favorite childhood sandwich is about to get a seasonal upgrade. RXBAR's Pumpkin Spice Peanut Butter is smooth, super creamy, and appropriately seasoned with pumpkin, cinnamon, and allspice. Adding egg whites into the mix gives the spread a solid protein boost. Not only are you getting the extra flavor, but the brand is also delivering an extra helping of nutrients to your taste buds.
Sugar Plum Pumpkin Spice Latte Chocolate Bar
[/media-credit]
Sugar Plum's taking PSL to a whole new level with this indulgent white chocolate bar inspired by the cult-favorite fall beverage. Each bite is a combination of the to-die-for coffee-meets-pumpkin taste you know and love, except that you can eat this premium confection for dessert and still fall asleep on time.
Health Warrior Organic Maple Sea Salt Pumpkin Seed Bars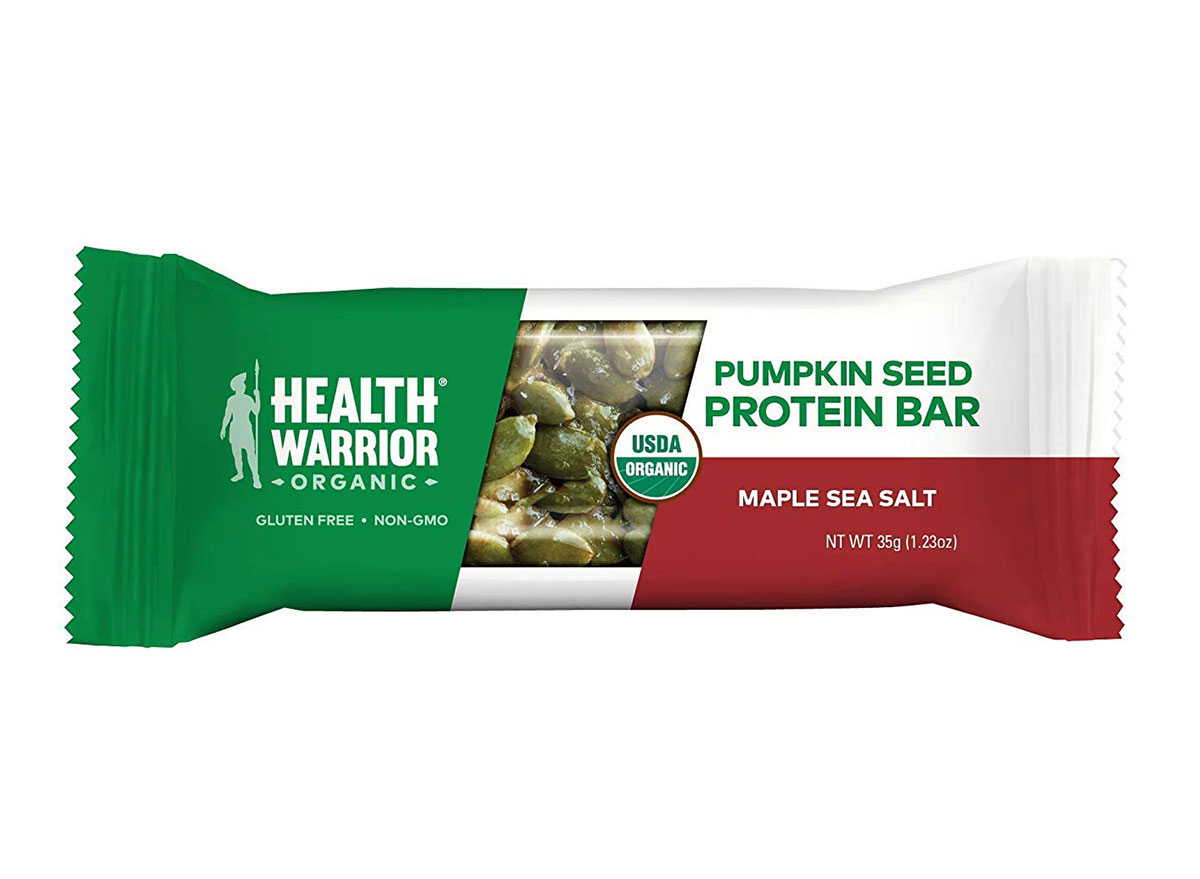 [/media-credit]
You can have your pumpkin indulgence and still feel healthy, too. In fact, Health Warrior's Organic Maple Sea Salt Pumpkin Seed Bars are exactly the happy medium health-conscious snackers crave. With pumpkin seeds offering the body one of the best plant-based sources of protein it can get, a drizzle of honey for sweetness, and a combination of spices for seasonal flair, it's the linear definition of delicious and nutritious.
General Mills Pumpkin Spice Cheerios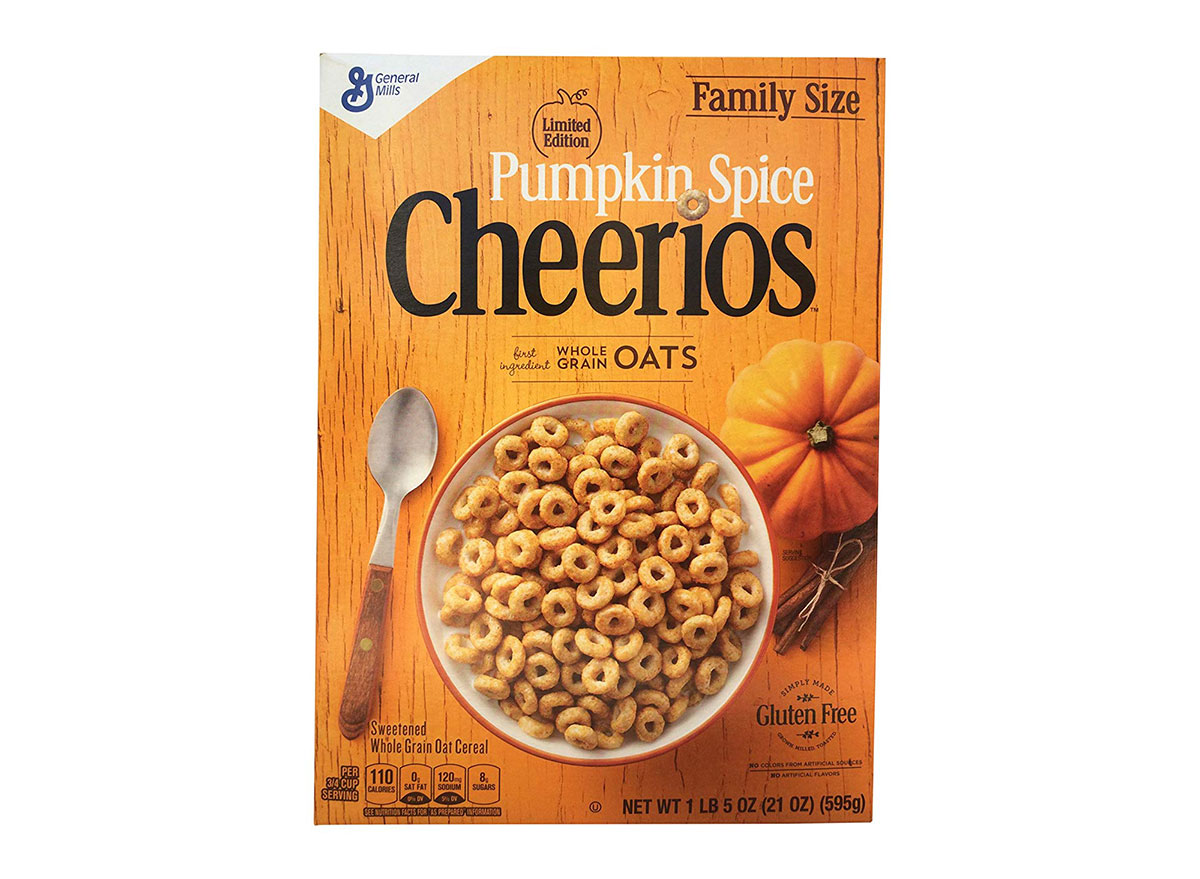 [/media-credit]
Cheerios are everyone's favorite cereal, and now they've been flavored with everyone's favorite spice. Pumpkin Spice Cheerios are bursting with real pumpkin flavor via real pumpkin puree and a touch of cinnamon, nutmeg, and cloves for a morning bowl you'll love waking up to.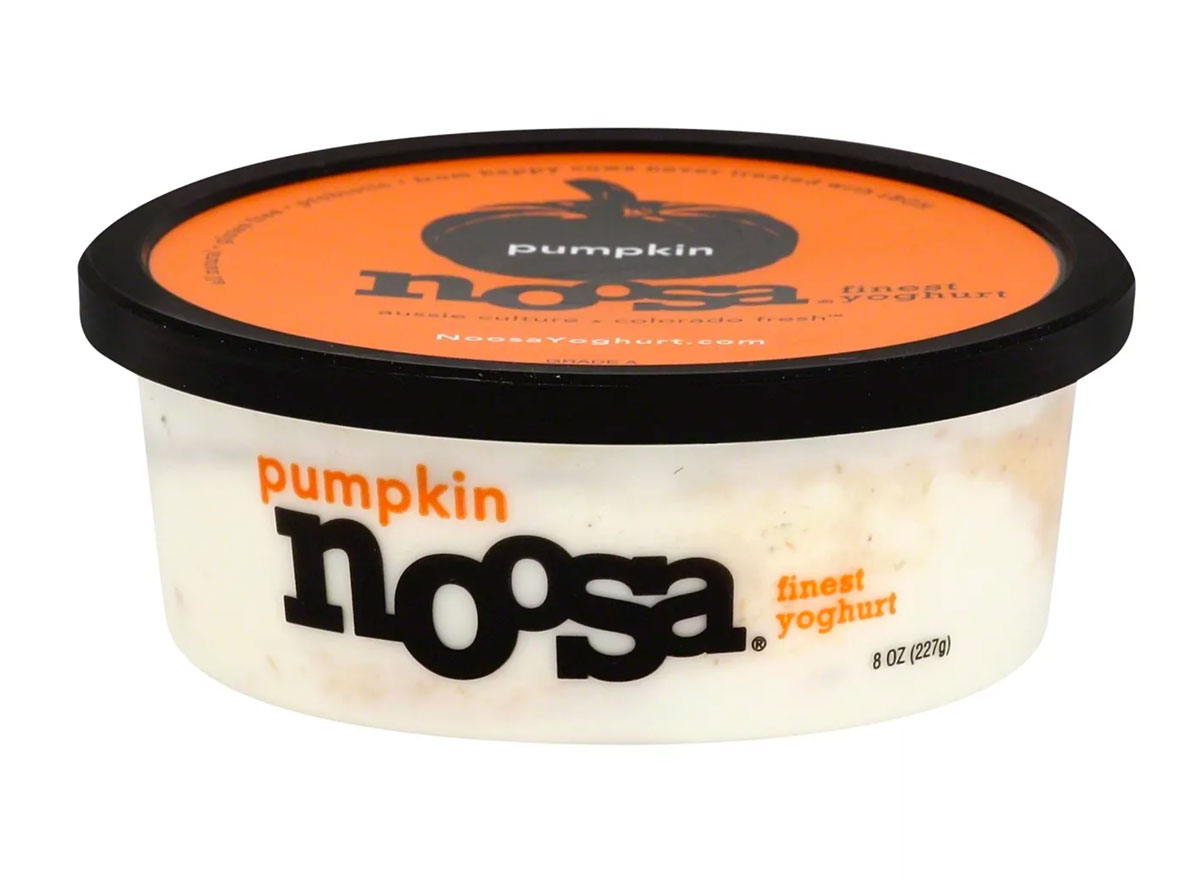 [/media-credit]
Noosa's seasonal yogurt offerings range from apple cinnamon to salted caramel, and, of course, pumpkin. So grab a spoon and a container of this better-for-you pumpkin treat this fall and enjoy for breakfast, lunch, as a snack, or a deliciously decadent-meets-nutritious dessert.
Pepperidge Farm Pumpkin Cheesecake Cookies
[/media-credit]
Pepperidge Farm cookies are top-shelf, and these Pumpkin Cheesecake Cookies are no exception. Each soft, chewy bite is loaded with seasonal goods and, bonus, chunks of cheesecake flavored drops that take dessert to the next level.
Pro tip: Warm these babies up in the microwave for a few seconds. Your taste buds will thank us later.
Pillsbury Pumpkin Sugar Cookies
[/media-credit]
We can't all be Betty Crocker, so when you're in the mood for fresh-baked cookies but don't have the knack for baking from scratch, Pillsbury has you covered. All you have to do is break and bake, and you'll be serving up a plate of delectable sugar cookies decorated with colorful jack-o-lantern faces in minutes.
Pillsbury Grands! Limited Edition Pumpkin Spice Rolls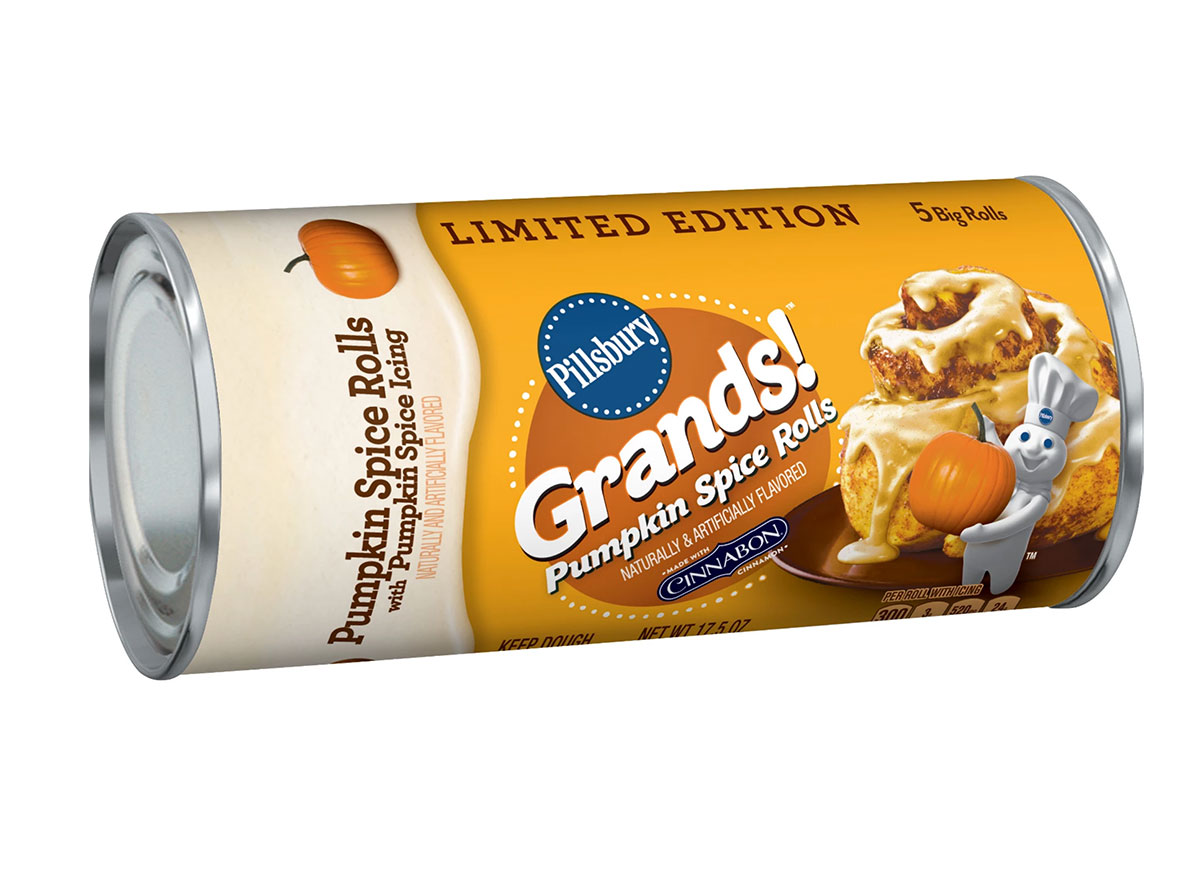 [/media-credit]6254a4d1642c605c54bf1cab17d50f1e
Pumpkin spice is oh so nice when paired with your other favorite autumnal spice: cinnamon. Now you can enjoy Pillsbury's ooey, gooey cinnamon rolls with a touch of fall flavor in minutes. These limited-edition pumpkin spice rolls are so easy to bake, you can toss them in the oven when you wake up, and have something warm waiting for you by breakfast.
Hostess Pumpkin Spice Twinkies
[/media-credit]
If there's anything better than a pumpkin spice flavoring, it's pumpkin spice filling. For a limited time, your favorite snack time sponge cake comes stuffed with a pumpkin spice cream filling, meaning coffee breaks at the office just got sweeter.
Kellogg's Frosted Flakes Pumpkin Spice Cereal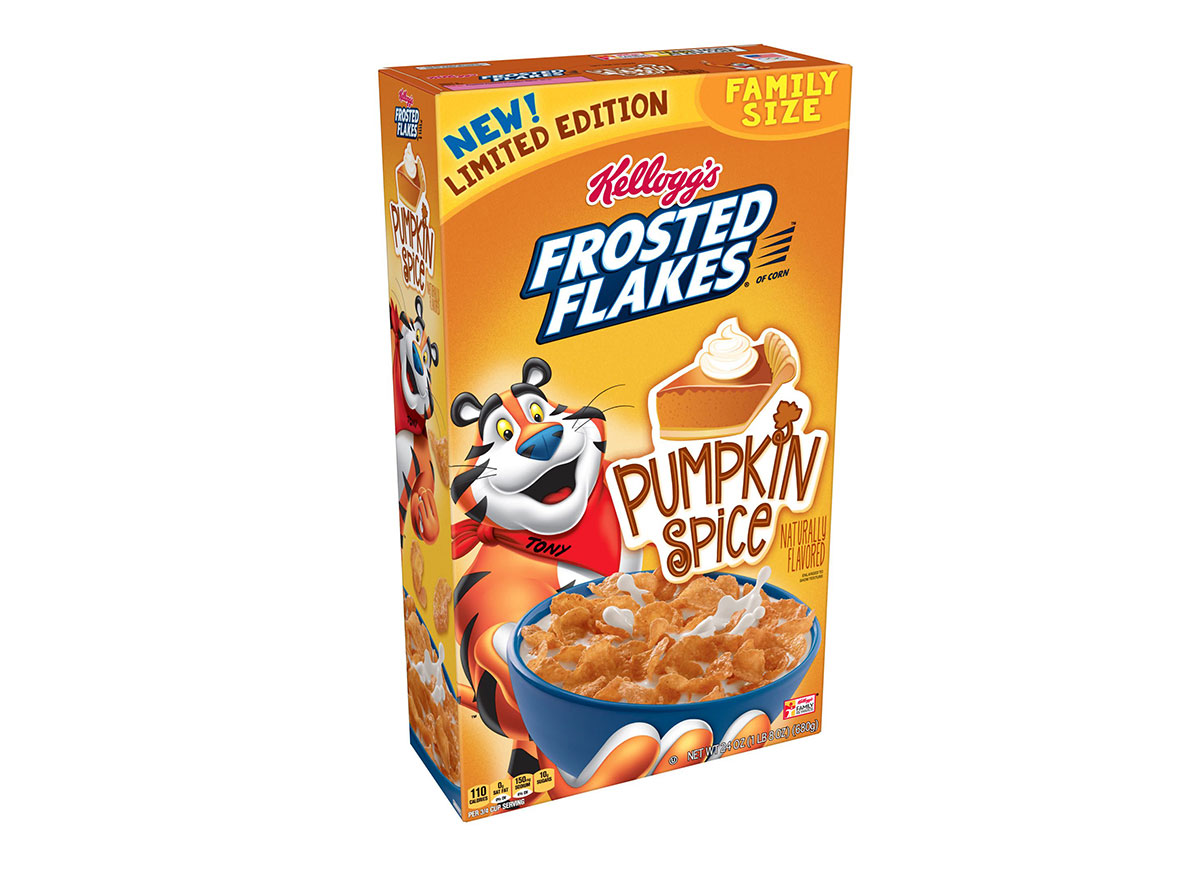 [/media-credit]
Pumpkin Spice Frosted Flakes aren't just grrrrreat, they're pure genius. Back again for its second season, the cereal is naturally flavored with the hopes that every bite tastes like pumpkin pie. It's like having dessert for breakfast, only better, because it's slightly more healthy for you.
Bailey's Pumpkin Spice Liqueur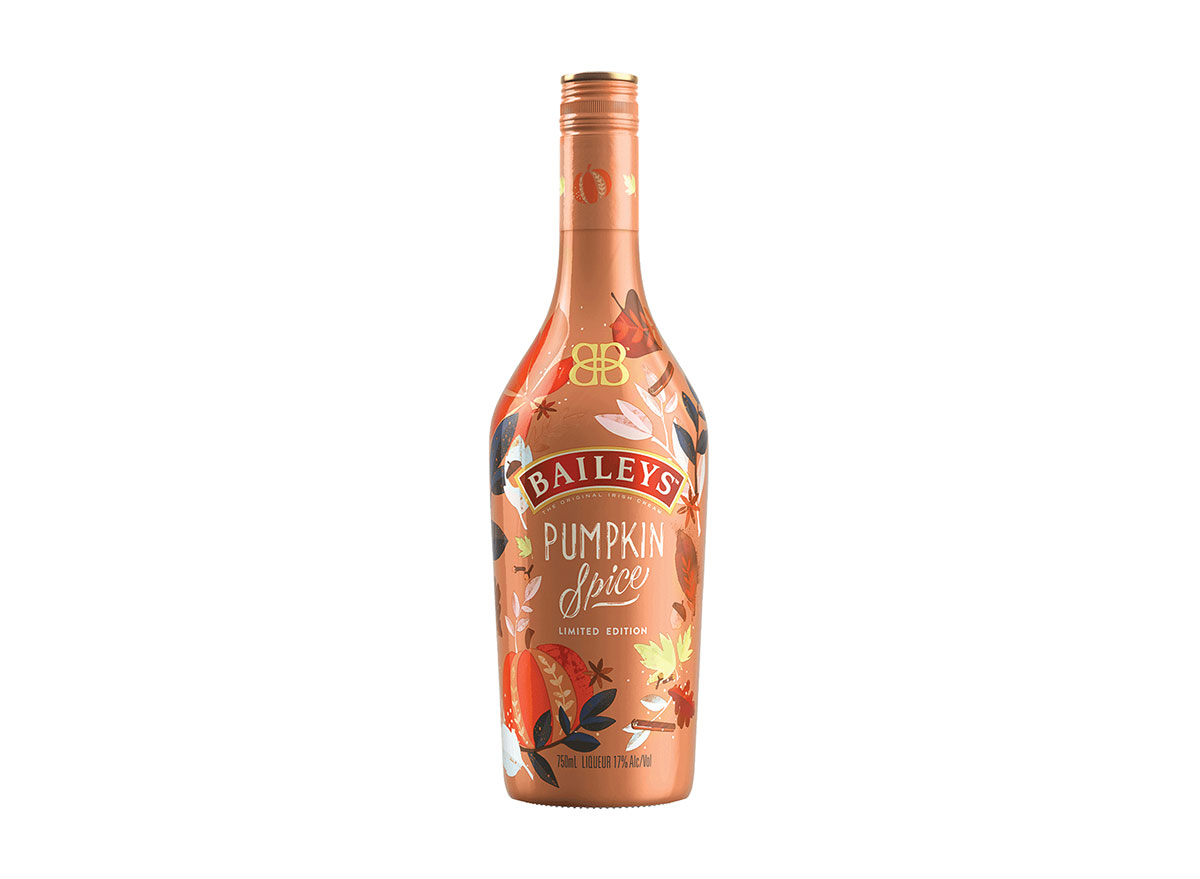 [/media-credit]
Pumpkin spice is making its rounds. You can enjoy a PSL in the morning, and now you can have a PSL (pumpkin spice liqueur) in the evening with this limited-edition Bailey's Irish Cream. The seasonal drink is back and oh so coveted. Stock up now while you still can.
Starbucks Pumpkin Spice Cookie Straws
[/media-credit]
Starbucks is making great strides to kick plastic straws to the curb, and it looks like their seasonal strategy is to encourage coffee lovers to swap plastic for pumpkin spice cookie straws. Sounds pretty genius to us.
What's more, each roller wafer has been layered with "rich, white chocolate filling with a hint of pumpkin spice," so you can expect your tastebuds to explode with happiness.
Now that pumpkin season is in full swing, the only question is which of these pumpkin treats you'll try first.