Ronzoni Has Discontinued a Popular Pasta Shape—And Fans Are So Upset
It's a sad day for pasta lovers.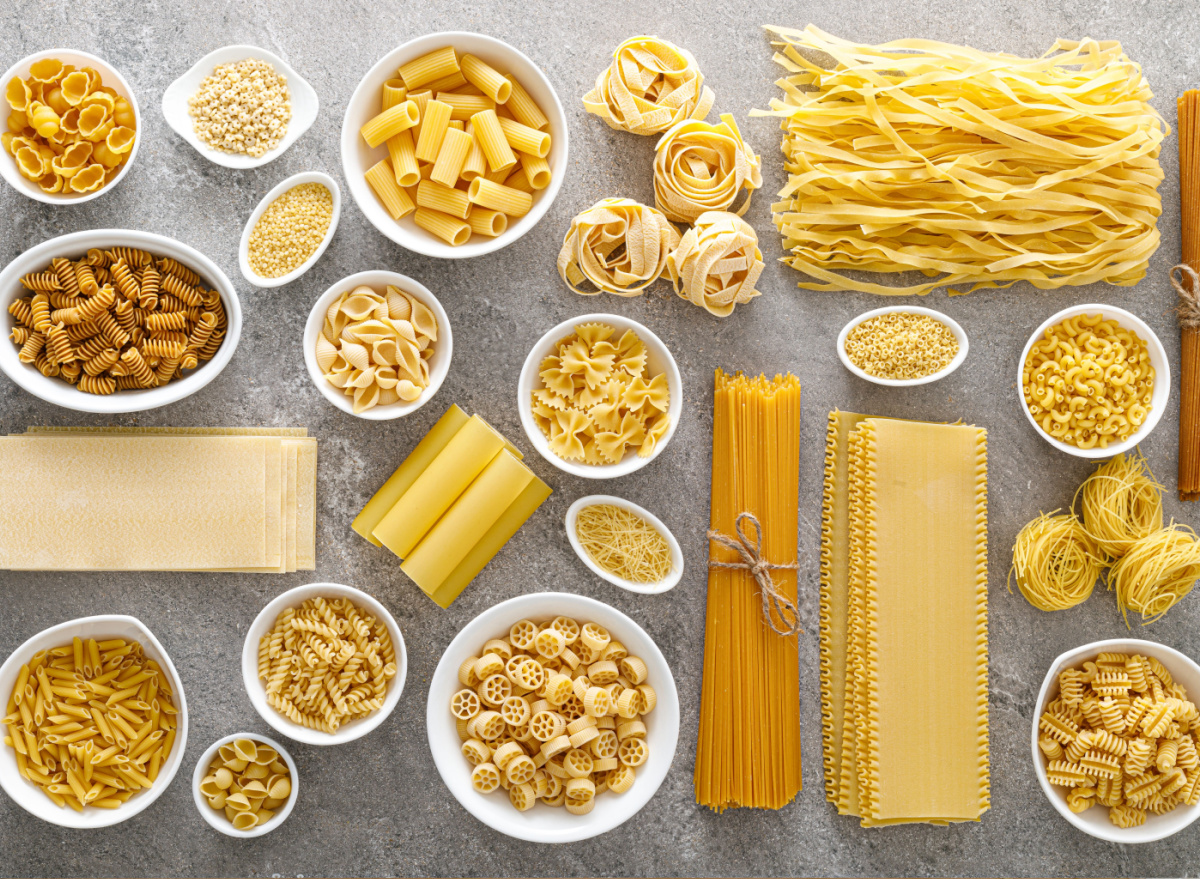 The next time you go grocery shopping, the pasta shelves are going to be slightly less full. That's because one classic Italian comfort food just got the ax.
Ronzoni's Pastina No. 155, the tiny, kid-friendly star-shaped noodle commonly used in Italian wedding soup, has been discontinued, according to Snopes. Tipped off by readers to the pasta's recent disappearance, the fact-checking website reached out to Ronzoni only to confirm on Dec. 29 that its demise was, in fact, true. (Tasting Table also reported the news this week.)
RELATED: 15 Popular Items Trader Joe's Discontinued In 2022
8th Avenue Food & Provisions, the consumer products holding company that acquired Ronzoni in May 2021, emailed Snopes a statement explaining how the pastina's "unique small size and star-shape required specialized production from a third-party manufacturer," adding that the company's long-term manufacturer would stop making the product in January 2023.
"We have been unable to identify a viable, new manufacturer who could make Pastina in the same shape, size and standards that Ronzoni customers have come to expect from this comforting classic," 8th Avenue wrote.
Ronzoni also shared the news on social media on Jan. 3—and fans weren't happy, to say the last.
"I'm so sad about this! This is a lifetime of Italian medicine going away forever!," one person wrote on Twitter. "I'll never buy your pasta again. This is a disgrace," another one added.
Instagram was abuzz, as well, with nearly 130 users commenting on the announcement. One Instagrammer wrote, "This is not how we wanted to start 2023 Ronzoni! 😔." Someone else said, "That is the worst news ever. Absolutely devastating!"
The Mambo Italiano Facebook page even started a petition to bring back the beloved pasta. So far, it has more than 2,000 signatures.
Prior to the discontinuation's official announcement, an earlier statement emailed to customers after Christmas had a different explanation for the pastina's discontinuation.
The previous statement read: "At one time, we manufactured this product. Unfortunately, there were insufficient sales to support continued production and it has been discontinued."
Snopes speculated that customer support representatives who issued the statement may not have received all of the facts at that point in time.6254a4d1642c605c54bf1cab17d50f1e
Brianna Ruback
Brianna is a staff writer at Eat This, Not That! She attended Ithaca College, where she graduated with a degree in Journalism and a minor in Communication Studies.
Read more about Brianna