Air Fryer Sesame Soy Garlic Chicken Wings
Crisp the wings up to perfection in the air fryer, then toss them in a spicy sauce.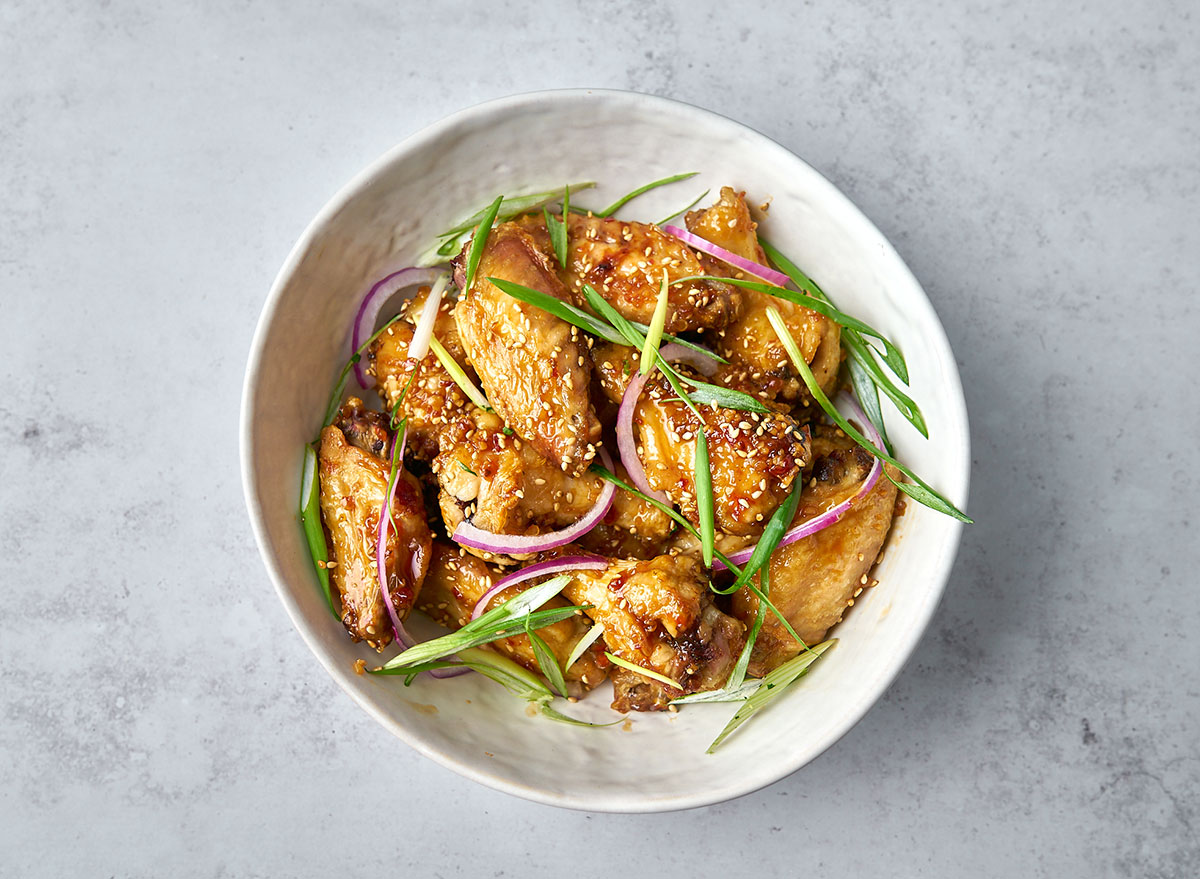 Chicken wings are the ultimate party food. Known for their deep fried exterior that can quickly fade to soggy plus their pairing with myriad of glazes and sauces, chicken wings are often messy and time-consuming to make at home. This recipe for air fried chicken wings makes a tender wing with a crisp exterior that holds up to a sesame soy garlic glaze. There's no batter, no vat of oil—just some crispy chicken tossed in a spicy sauce.
Not a fan of the sesame soy flavor? Swap for anything from buffalo sauce to bbq, hot honey, or pineapple teriyaki.
Serves 4
Ingredients
1 1/2 lb chicken wings (flats and drums)
Salt
1/4 cup rice vinegar
3 Tbsp clover honey
1 Tbsp reduced sodium soy sauce
1 Tbsp sesame oil
1 Tbsp chili sauce or Sriracha, plus more to taste
1/2 Tbsp minced garlic
2 thinly sliced green onions, for garnish
1/4 small red onion, for garnish
1 Tbsp white sesame seeds, for garnish
How to Make It
Pat the chicken dry and season with salt. Preheat the air fryer to 350°F. Place the chicken in the air fryer in a single layer, working in batches if needed. Fry them for about 16 minutes, turning halfway through, until golden brown with an internal temperature of 165°F.
Meanwhile, in a large bowl, combine the vinegar, honey, soy sauce, sesame oil, chili sauce, and garlic.
Toss the chicken wings in the sauce and garnish with green and red onions and sesame seeds before serving.