6 Ways Tarek El Moussa Achieved His Stunning Body Transformation
In an exclusive interview, Tarek El Moussa tells us six ways he got into shape.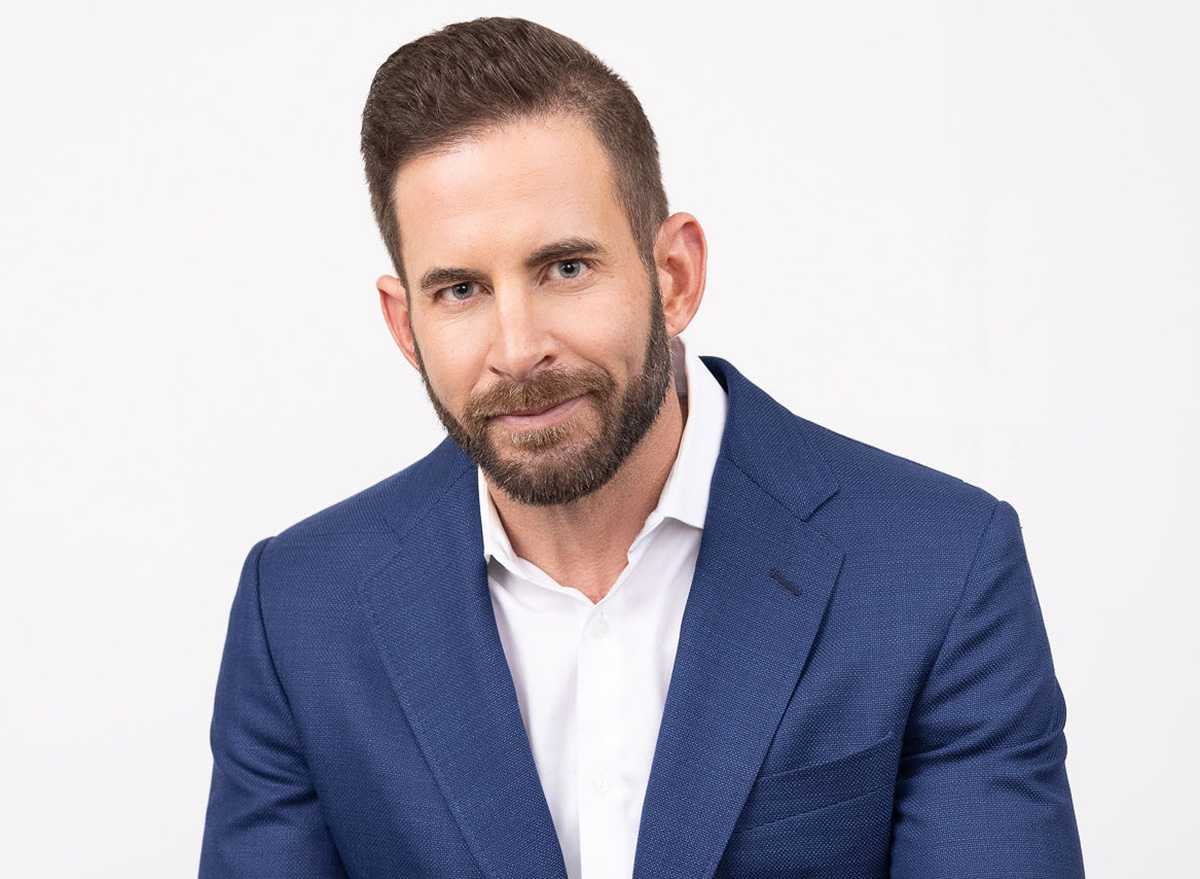 HGTV's The Flipping El Moussas was just renewed for season two and we can't wait to see the challenging renovations Tarek El Moussa takes on with his wife Heather Rae El Moussa in the 14 new episodes, slated to premiere in early 2024. The father of three has built a largely successful house-flipping empire and while he's known for turning the ugliest rundown homes into striking showstoppers, his inspiring personal transformation is just as stunning. 
The star took back control of his health and completely turned things around, with his family as the motivating force. In a recent Instagram post, El Moussa shared, "Once I realized how BADLY I wanted to feel good and be healthy- for myself, my wife, my kids, and my longevity- was the second I put my head down and got to work!" Commitment, dedication, and hard work are how El Moussa got to where he is today, and he used the same work ethic when it came to his fitness journey. We wanted to know exactly how the expert flipper got back into shape and so we asked him. Here, El Moussa reveals in an exclusive interview how he did it. Read on. 
1
He Got Into Shape the "All-Natural Way"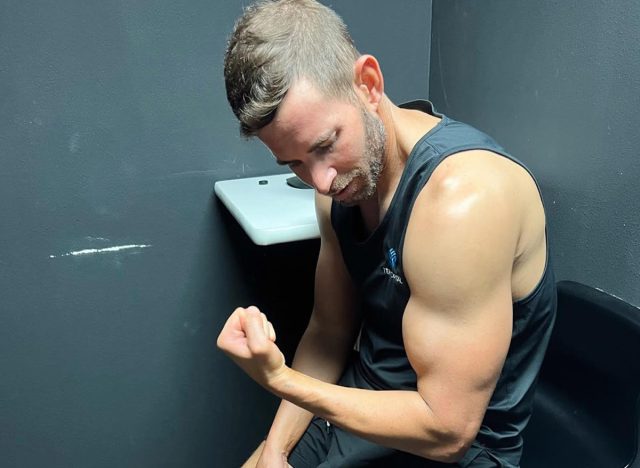 El Moussa has cleaned up his lifestyle and did it without the aid of medications–something he's proud of. "I'm a two-time cancer survivor so my health is my wealth," he told us. "I'm almost 42 years old and I've done it the all-natural way, without testosterone or steroids—and I think that's a big accomplishment at my age." He adds, "It really just goes to show how miraculous the human body is—it's just like a house—it doesn't matter how beat up your body is and it doesn't matter what your history is, through hard work, dedication, fitness, diet and vitamins you can rebuild your body and regain your health." 
2
He Works Out Every Morning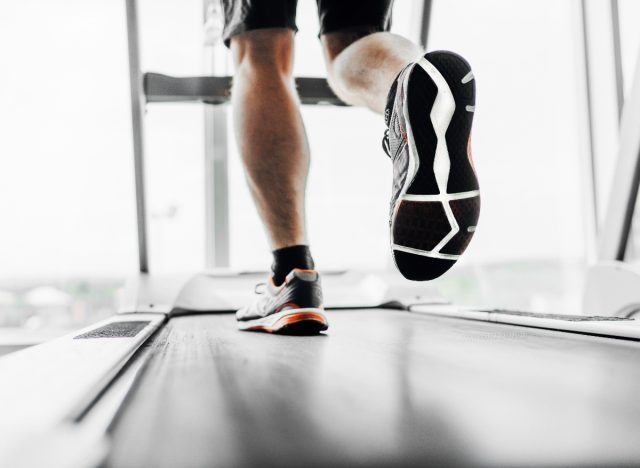 The TV personality's sculpted physique didn't happen overnight and it didn't happen without long-term consistency. He puts in the hard work daily. "My morning workout routine consists of getting to the gym and on the treadmill by 7 am for a twenty-minute cardio workout, at 3.7mph on a level 6 incline," he reveals. "That 20 minutes of cardio every day, on top of my weights has made the biggest improvements for me. Once I complete my cardio, I'll do approximately 50 minutes of weight lifting, followed by 10-15 minutes of ab work. Wednesdays and Saturdays are my rest days from the gym, and on those days I'll do hot yoga. On my days off I'll usually go for walks as well."
3
Diet Played a Key Role in His Transformation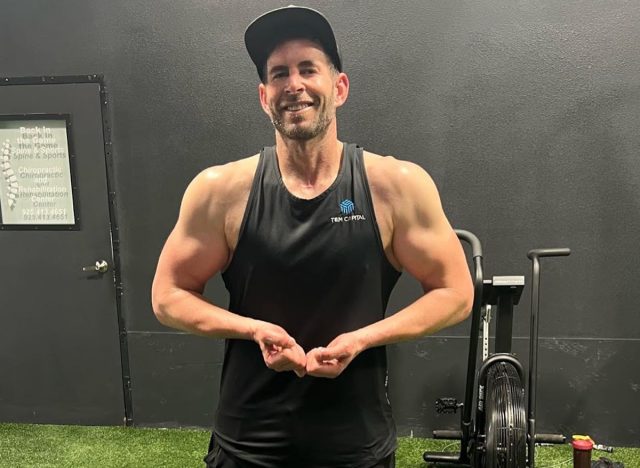 You can work out all you want, but if you're not cutting back on the amount of junk you eat, hitting the gym every day won't make a big difference. "Diet is actually the most important part," El Moussa states. "Throughout my entire life I've always wanted to get in really good shape, but unfortunately, the one thing I was always missing the mark on, was diet. This time around, however, I'm checking all the boxes." He went on the say, "As a successful real estate investor, I learned you have to do everything, not just half of it, and the same goes for diet and fitness—in order to really get in shape, you have to do everything. If you do weights without diet, or diet without weights, you won't get in shape. So for me personally, the diet has been a huge part in my transformation."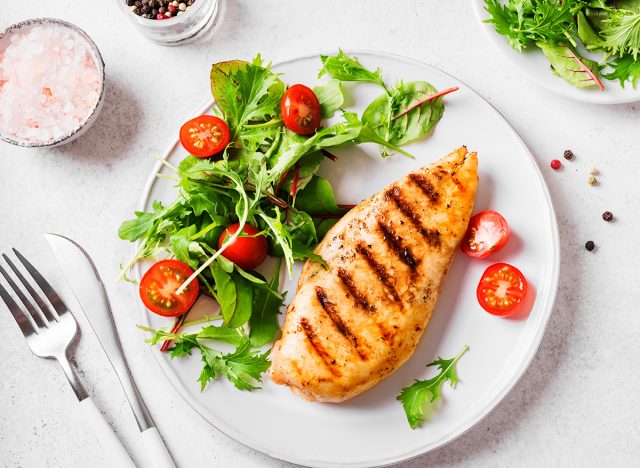 Not only did El Moussa overhaul his diet, he monitors how much he eats. "I am mainly watching my calories, with a higher protein, lower carb diet," he explains. "I hit about 2,300 calories per day, 200 grams of protein, and have gone lighter on carbs, eating more lean meats and more vegetables. My biggest meal of the day will only be about 500 or 600 calories, so portion size is important and something that makes a big difference as well."
5
He Tracks His Protein Intake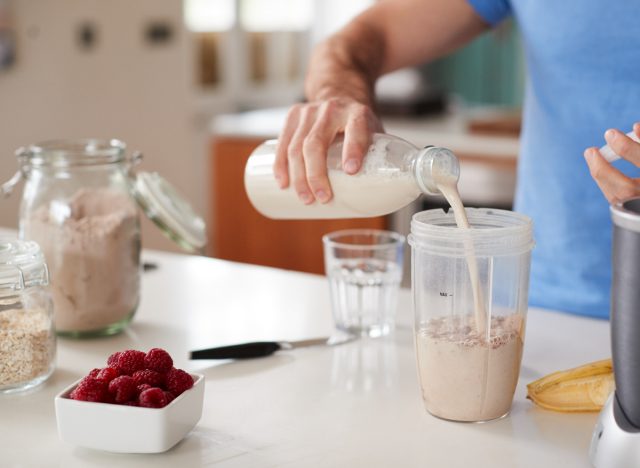 Another thing El Moussa focused on diet-wise is his protein intake. "I think the rule of thumb in general to add muscle is to have 1 gram of protein per pound of weight. I am almost 200 pounds, so I typically eat around 200 grams of protein," he says. "Protein is essential because when you work out, you're actually creating microtears in your muscles and the muscle grows because those microtears rebuild themselves. The protein is what causes the micro tears to build stronger and larger, so without the protein you don't get the same results."
6
He's a Firm Believer in Hot Yoga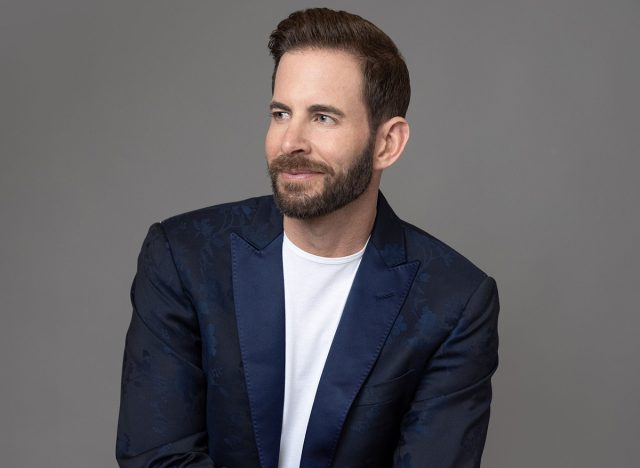 In addition to hitting the gym, El Moussa also practiced hot yoga, which he tells us is "like mental clarity for me." He shares, "There's nothing like being in the hottest darkest room that takes you to places you've never been. For me, I love hot yoga because when your body and mind are under the stress of the heat and the exercises, you have no energy to think about life problems or work stresses, because you are just so focused on the environment you're in and on surviving the class. For me, it's a huge stress reliever and I love how I feel after hot yoga because it detoxifies the body from sweating so much. Outside of that, it's excellent for flexibility, strength, and cardiovascular health."6254a4d1642c605c54bf1cab17d50f1e
Heather Newgen
Heather Newgen has two decades of experience reporting and writing about health, fitness, entertainment and travel. Heather currently freelances for several publications.
Read more about Heather