Trader Joe's Just Recalled Its Sixth Item In 5 Weeks
The latest recall comes on the heels of several others, including crackers that may contain metal.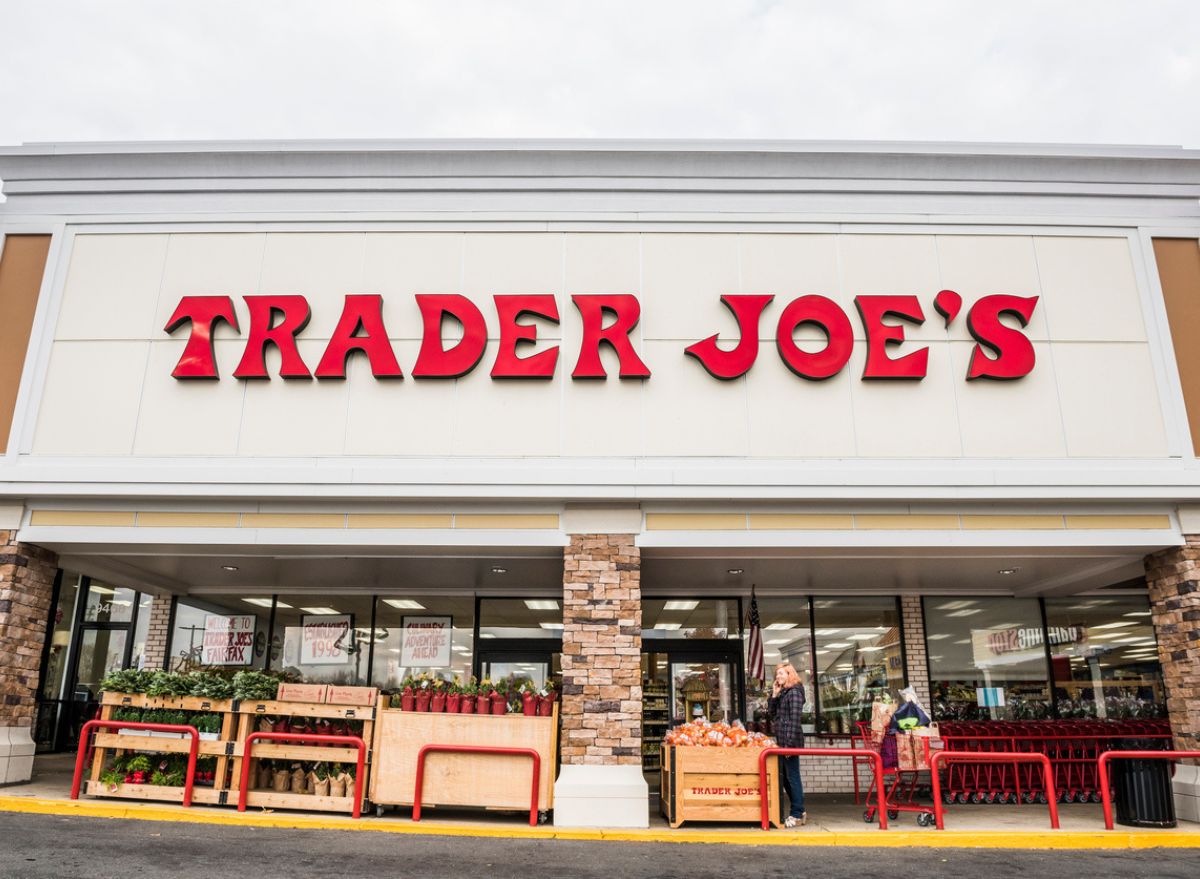 Trader Joe's string of recalls in recent weeks continues, with a sixth item now being pulled from the store's shelves. If you've recently purchased Texas Tamale Company Gourmet Black Bean Tamales, then you should know that they may contain unlisted milk content, which can cause serious reactions for those who are allergic or sensitive to dairy.
The recall, which was sparked by a consumer complaint, applies to 1,632 units of #17023 Texas Tamale Black Bean Tamales which may actually contain Hatch Green Chile and Cheese Tamales due to a packaging mistake. The mislabeled items went to stores in Alabama, Arkansas, Colorado, Kansas, Louisiana, New Mexico, Oklahoma, Tennessee, and Texas.
RELATED: Legendary Soda Being Discontinued Due to Low-Quality Ingredients6254a4d1642c605c54bf1cab17d50f1e
"To date, no instances of illness have been reported. However, potentially affected products have been promptly withdrawn from sale," Texas Tamale Co. said in a statement via the U.S. Food and Drug Administration. The company later added, "We strongly encourage consumers who have purchased Texas Tamale Black Bean Tamales from Lot#17023 to return the product to the point of purchase at their earliest convenience to receive a full refund."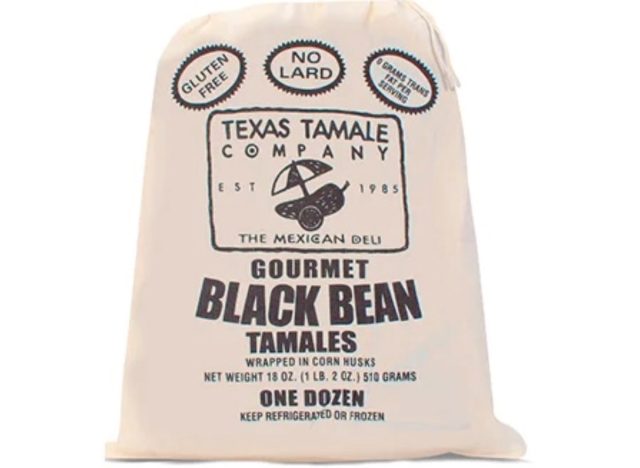 This latest recall comes after Trader Joe's pulled its Multigrain Crackers with Sunflower and Flax Seeds off the shelves just over a week ago due to the fact that they might contain metal. That's not to mention the Almond Windmill Cookies and Dark Chocolate Chunk and Almond Cookies that were recalled on July 25 because of rocks. Yes, you read that correctly: there were possible rocks in the cookies. Believe it or not, the same pebble problem apparently applied to the company's Fully Cooked Falafel product, which was recalled on July 28. Those icky issues popped up after Trader Joe's put out an alert about their Unexpected Broccoli Cheddar Soup, which definitely contained something unexpected—insects.
"We deeply regret any inconvenience or apprehension this incident may have caused," Texas Tamale Co. said in their statement regarding the latest recall. "Ensuring the safety and satisfaction of our customers remains our paramount priority, and we extend our gratitude for your ongoing trust in our products."
Although you should be wary of the milk content if you have problems with dairy, the other recalls don't necessarily have to shake your confidence in Trader Joe's.
"They're most often a precautionary measure taken to prevent potential harm to consumers. Companies often work closely with regulatory agencies to identify and address the root causes of recalls and implement corrective actions to prevent similar incidents in the future," registered dietitian Jamie Lee McIntyre told Yahoo Life.
On top of that, Trader Joe's willingness to immediately address any problems with the products they sell seems to be reassuring at least one customer who tweeted, "This level of transparency actually makes me trust a company more, not less. They don't have a higher level of product issues than other grocery chains but they immediately say so, when they do."
On the other hand, others aren't so sure. Another (seemingly now-former) Trader Joe's customer wrote, "Too many recalls, won't shop there." It seems like each person will have to make their own informed decision when it comes to these recalls.
Desirée O
Desirée O is a freelance writer who covers lifestyle, food, and nutrition news among other topics.
Read more about Desirée