The Worst Food Brands of the Last Decade
These brands faced major recalls in the 2010s, some of which involved outbreaks that led to deaths.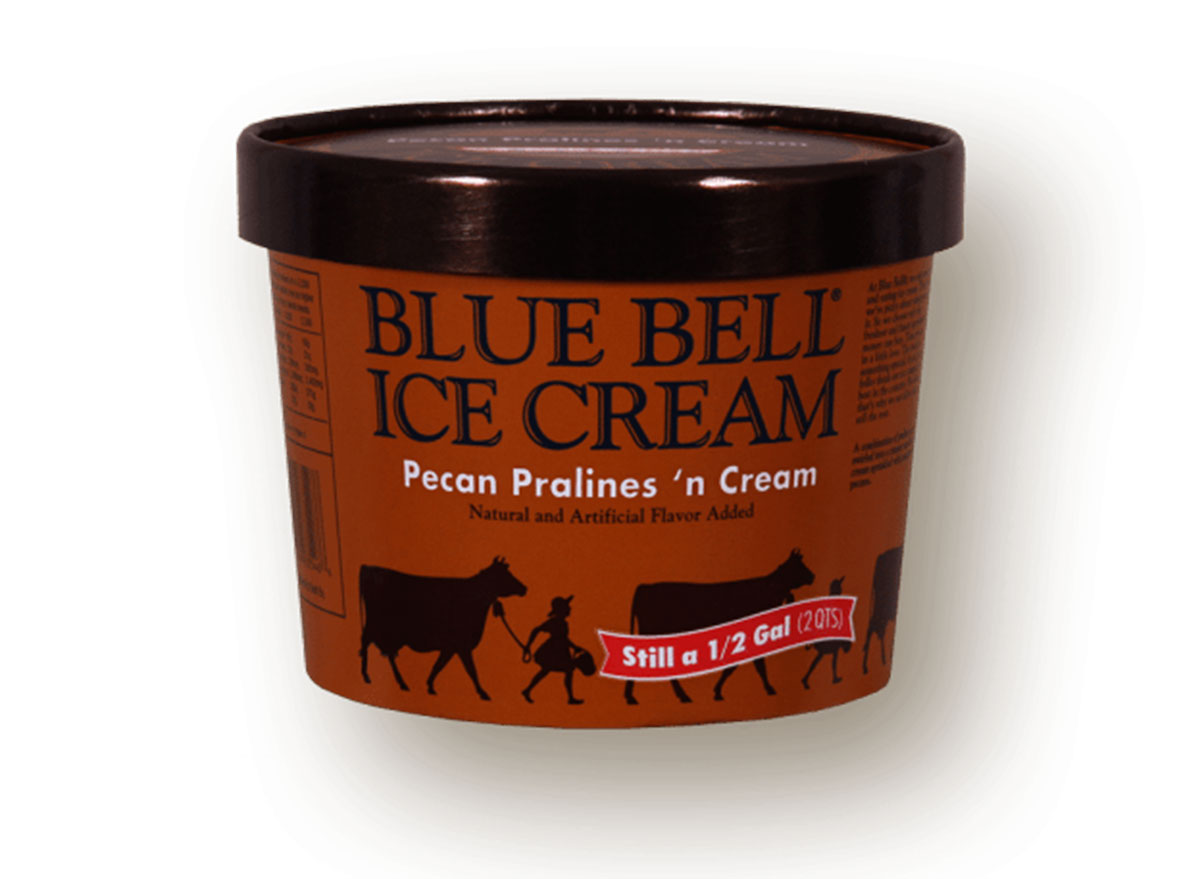 It's unsettling to think that everything we eat might not be completely safe. While most packaged food brands give us nothing to worry about, there are no guarantees. In fact, around 3,000 Americans die from foodborne illnesses each year. And according to the Public Interest Research Group (PIRG), food recalls in the United States increased by 10 percent between 2013 and 2018, including a whopping 83 percent increase in meat and poultry recalls specifically.
Most food brand recalls and food safety and sanitation concerns are relatively minor. Still, there have been some massive recalls over the past decade, some of which even resulted in deaths. Let's take a look back at the worst food brands of the last decade in terms of contamination, safety, and more.
Cargill
Cargill Meat Solutions Corporation's ground turkey was linked to one of the largest food recalls in recent American history. In 2011, a shocking 36 million pounds of the turkey supplier's products were recalled due to salmonella concerns, followed by another 185,000 pounds the following month.
The Centers for Disease Control and Prevention (CDC) labeled the seven-month spread of salmonella poisoning an "outbreak." At least 136 people across 34 states were affected, resulting in one death and 37 hospitalizations. The CDC declared the outbreak over in Nov. 2011, but not before Cargill had to shut down the plant temporarily for extensive cleaning and laid off many of its employees.
JBS USA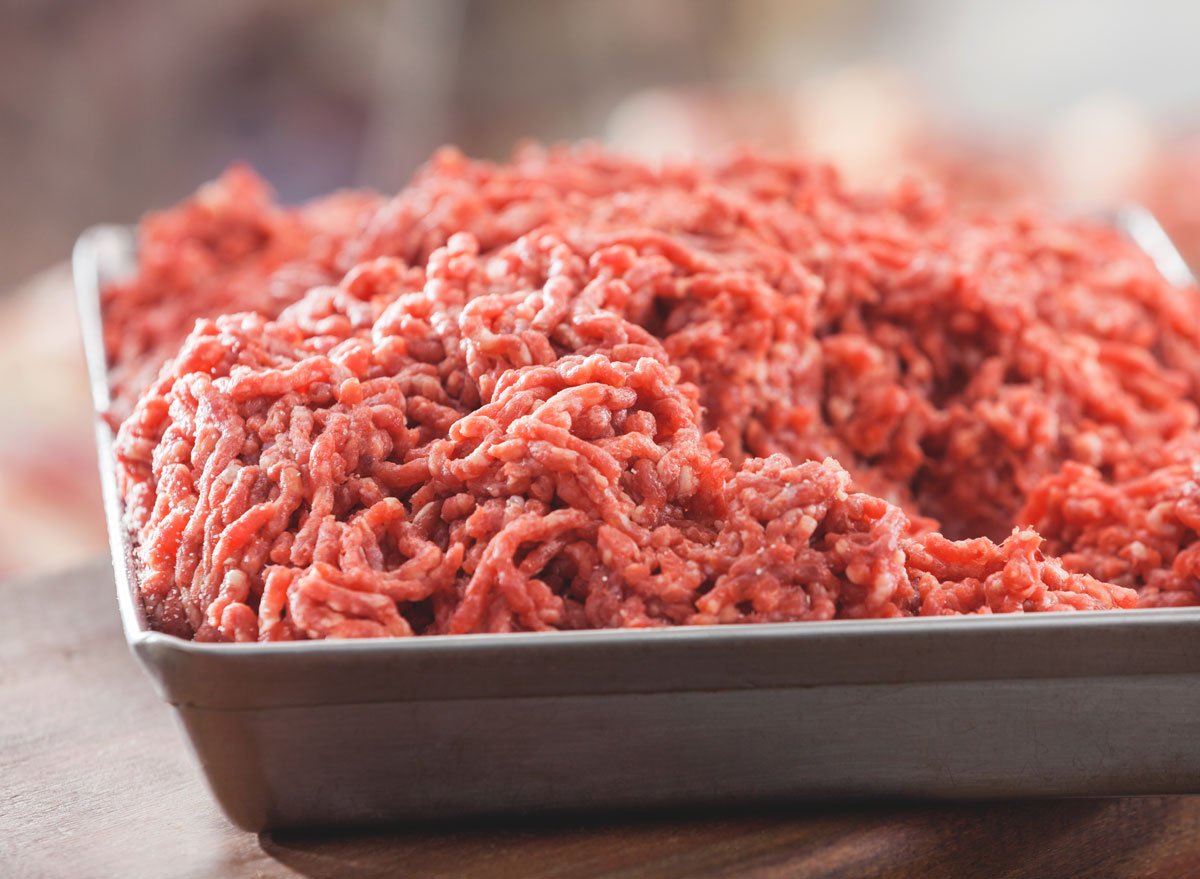 JBS USA, one of the country's leading pork and beef companies, has had to issue several recalls over the years. Most recently, in May 2018, the U.S. Department of Agriculture announced that more than 35,000 pounds of JBS USA raw beef had to be recalled because a buyer reported finding bits of hard plastic inside one of the meat products.
The products, which included ground and lean beef, ground sirloin, Angus beef, and others, had already been sold in popular retail stores like Kroger before the recall. Luckily, no one reported any illnesses or deaths from possible contamination.
Topps Meats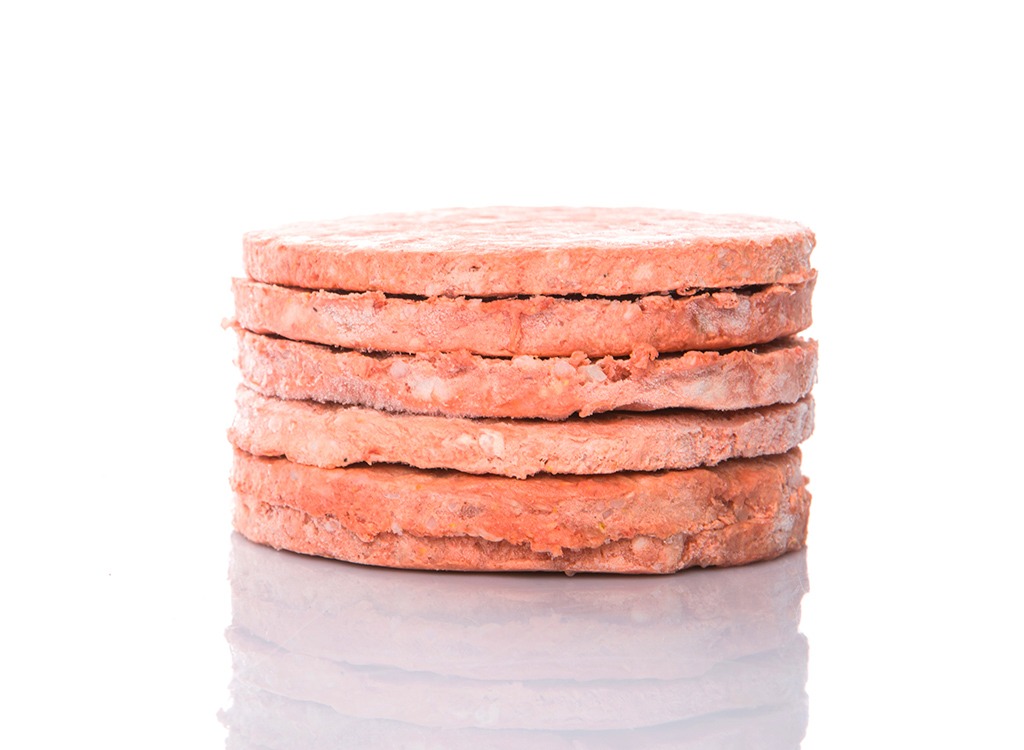 In 2007, what started out as a small recall for massive frozen hamburger producer Topps Meat would ultimately shutter its doors permanently.
On Sept. 25, the company recalled three days' worth of ground beef patties that had been contaminated with E. coli bacteria and had sickened dozens of people in eight states, according to the CDC.
Just a few weeks later, over 21.7 million pounds of Topps Meat's ground beef was found to have been contaminated. The manufacturer closed its doors just a week later. The massive beef recall was the second-largest in U.S. history.
Costco/Taylor Farms Pacific Inc.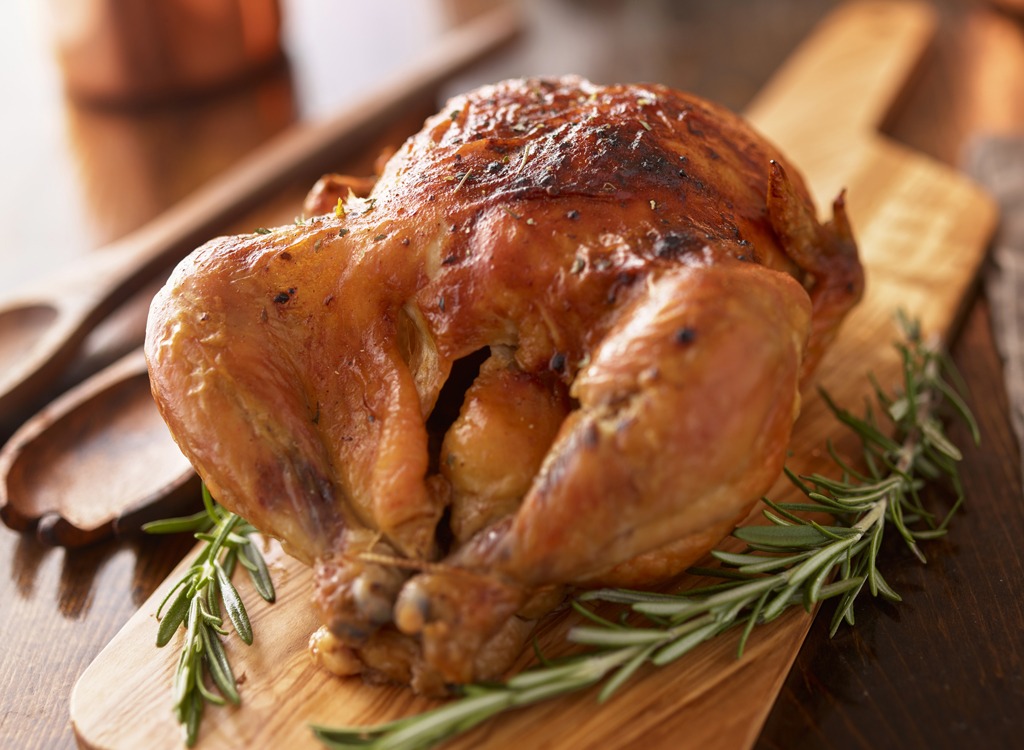 Costco is a well-known, much-loved brand for packaged foods, but its beloved rotisserie chicken salad was linked to 19 cases of E. coli poisoning in 2015. Most of the affected victims bought their chicken salad across seven states in the western U.S., according to the CDC. Five victims were hospitalized, and two even developed kidney failure, although no deaths were reported.
The contaminated vegetables in the chicken salad came from Taylor Farms Pacific Inc. In 2018, a lawsuit was filed against the company and its subsidiaries Walmart and Sam's Club due to E. coli-contaminated romaine lettuce.
ADM Milling Co.
Global food processing giant ADM Milling Co. has had to issue several recalls of flour and baked good mixes in 2019 due to E. coli contamination. The manufacturer recalled flours and cookie and brownie mixes from flagship customers like King Arthur Flour, Pillsbury, Aldi, and Brand Castle. The products came from ADM Milling Company's plant in Buffalo, New York, and were produced in 2018, according to the FDA.
The E. coli outbreak, as reported by the CDC, sickened 21 people across nine states. What's more, the recall has been expanded several times since its first mention in June, most recently in Oct. 2019.
Townsend Farms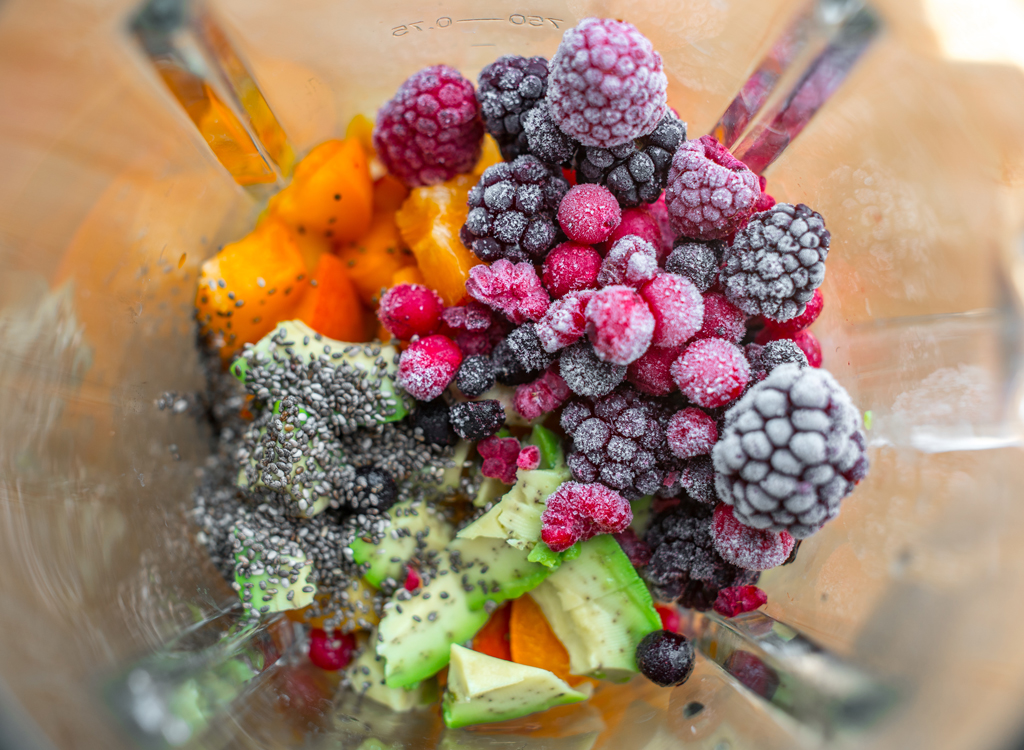 A hepatitis A outbreak that affected 162 people (including 71 hospitalizations) in 2013 was traced to frozen berries sold in 11 U.S. states at Costco and Harris Teeter. But the contamination began all the way over in Turkey.
Townsend Farms produced frozen, bagged mixed berry blends for the two major retail outlets. According to the CDC, pomegranate seeds from Turkey that were used to make the products were infected with the hepatitis A virus. The Oregon-based company immediately issued a voluntary recall after the investigation.
Banquet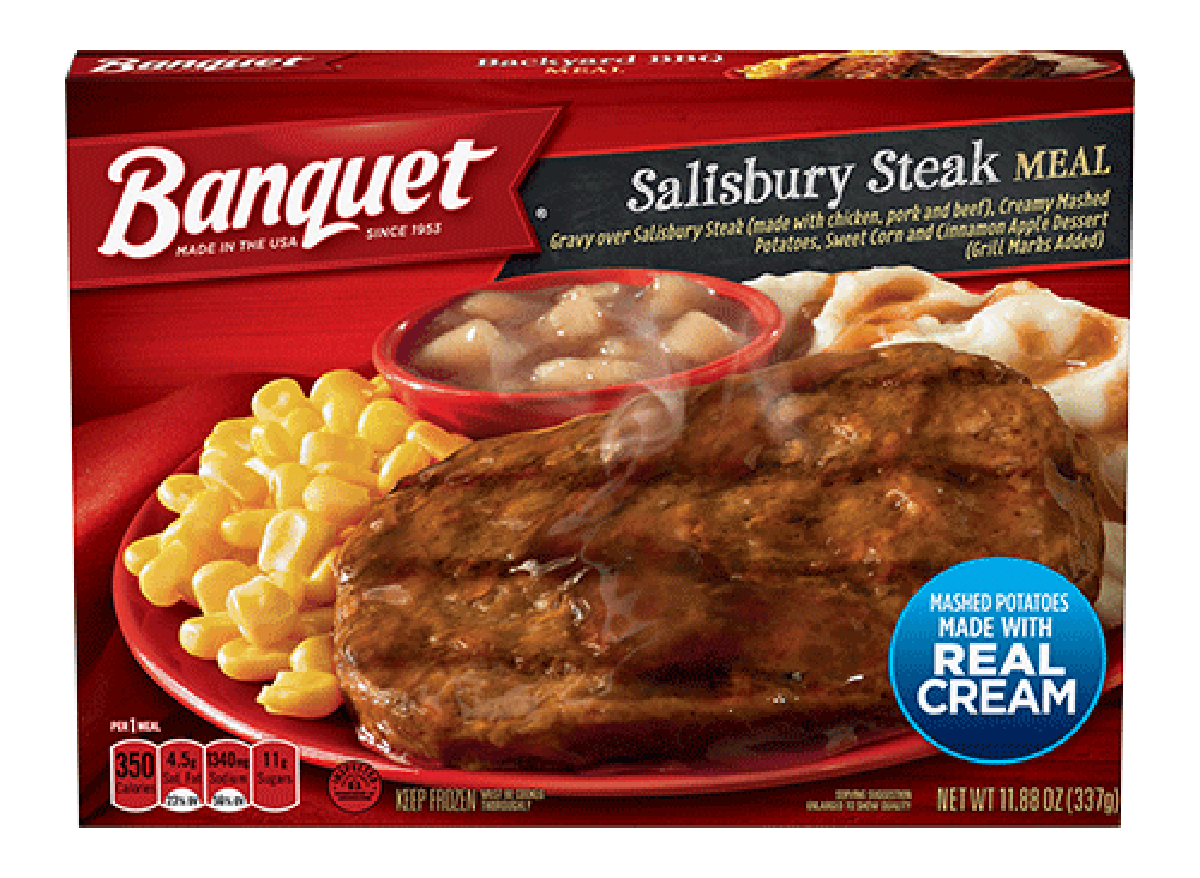 In April 2018, a number of Banquet Salisbury steak family-style dinners produced by Conagra Brands were recalled due to consumer complaints about bone fragments in the meat. Some of the fragments were sharp enough to cause mouth injuries, according to customers who called the USDA.
This recall was shocking because of the sheer number of dinners that were recalled or taken off the shelves. In all, more than 135,000 pounds of Banquet dinners were recalled. Families scrambled to remove the popular frozen dinners from their freezers.
Vulto Creamery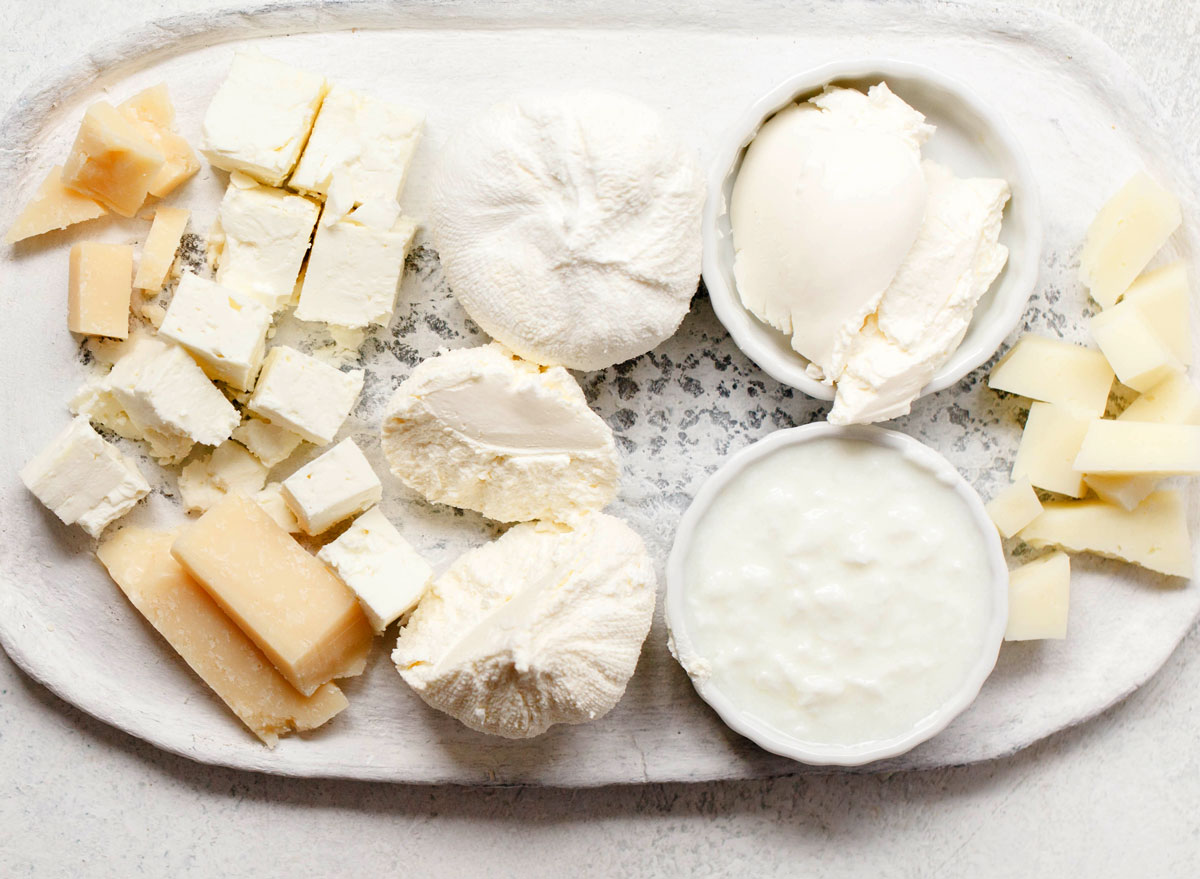 Not all packaged food brands forced to recall their products are household names. Vulto Creamery, an artisanal cheesemaking company in Walton, New York, was investigated by the FDA in 2017. Their soft raw milk cheeses, believed to be infected with listeria, resulted in eight illnesses and two deaths. The creamery voluntarily recalled its raw milk products after the investigation.
Ultimately, a federal court shut down the company and ordered its owner, Johannes H. Vulto, not to distribute or manufacture food in the future.
Duncan Hines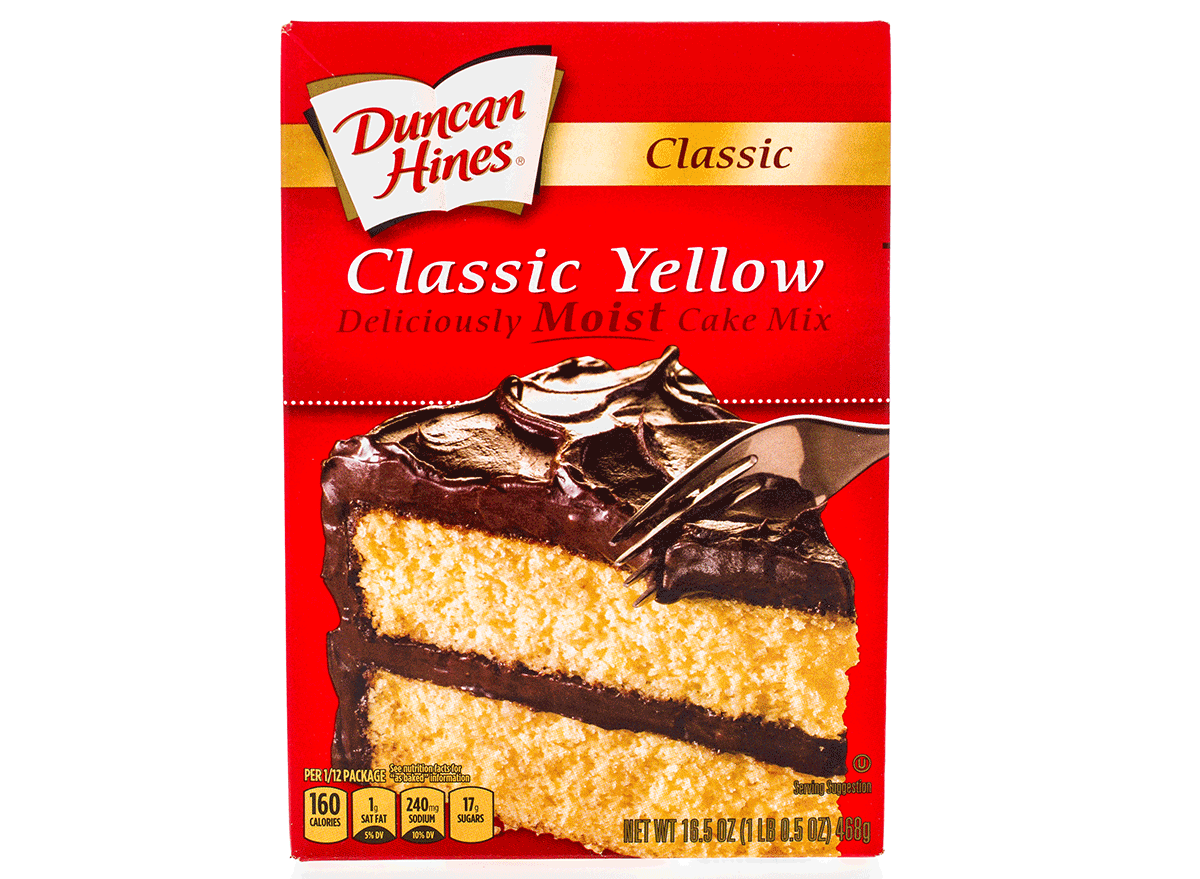 Duncan Hines cake mixes, produced by Conagra Brands, are some of the most beloved, easy-to-make baked goods on the market. But in early Nov. 2018, consumers got a scare when a sample of Duncan Hines' Classic White mix tested positive for the same strain of salmonella that was being investigated by the CDC during an outbreak that affected at least five people.
The brand's Classic White, Classic Yellow, Butter Golden, and Signature Confetti Mixes were pulled off the shelves. Fortunately, the Food and Drug Administration (FDA) investigated the facility that the initial sample came from and didn't find any others that tested positive for salmonella. The FDA declared the outbreak officially over as of Jan. 2019.
Kraft Heinz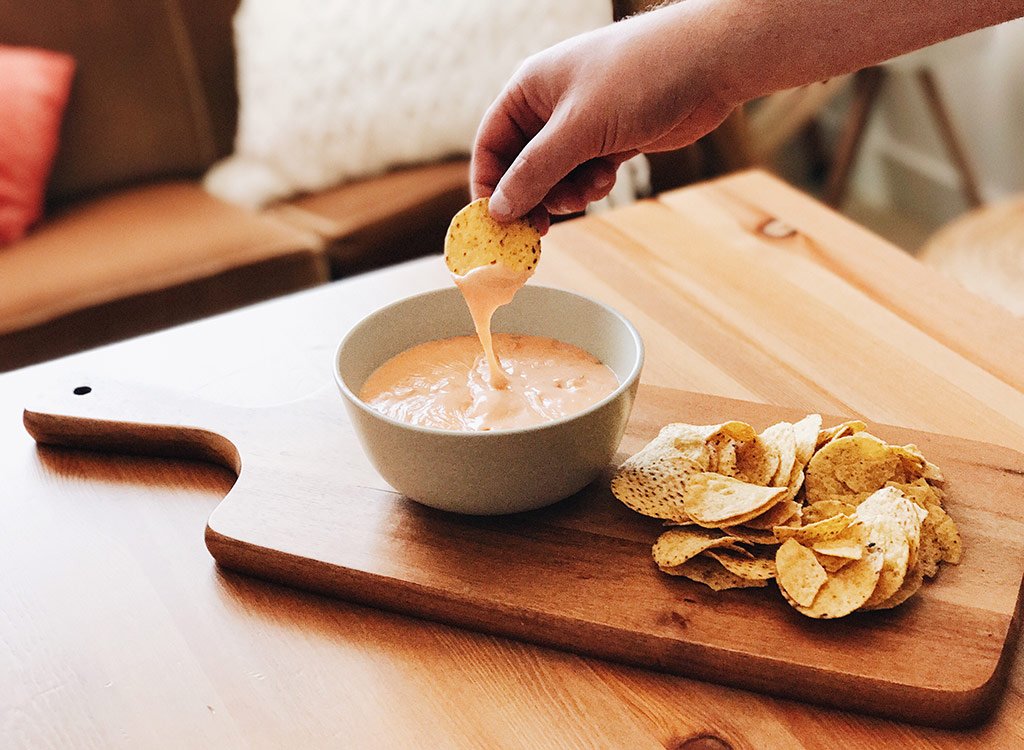 Kraft Heinz has struggled in recent years due to falling sales and its CEO's resignation. In July 2018, the company also faced concerns over product safety, issuing a voluntary recall of around 7,000 cases of Taco Bell Salsa Con Queso Mild Cheese Dip due to botulism worries.
The FDA reported that some of the cheese dip was showing signs of "product separation," a clue that food could be contaminated with a bacteria called Clostridium botulinum. When consumed, the bacteria can lead to major health concerns, including difficulty breathing, muscle paralysis, double vision, and weakness.
GH Foods CA
Ready-to-eat salads sold at major retail locations were at the center of several recalls in 2018. A corn ingredient found in ready-to-eat bagged and packaged salads at Whole Foods, Trader Joe's, and other deli and grocery stores was discovered to have been potentially contaminated with salmonella and listeria.
According to the USDA, 987 pounds of 365 by Whole Foods Market Salads with chicken products were recalled in Oct. 2018. The barbecue-style and Santa Fe-style salads contained the potentially contaminated corn ingredient.
Foster Farms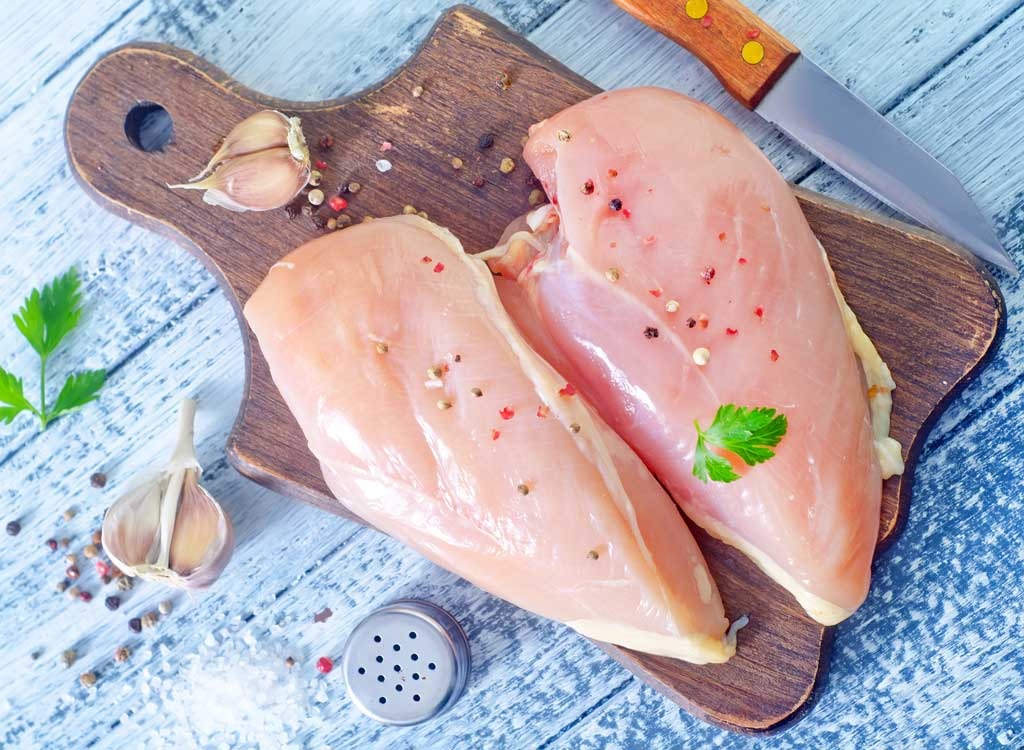 Foster Farms, a Louisiana-based poultry producer, was at the center of a massive salmonella outbreak across 29 states and Puerto Rico from 2013 to 2014. A startling 634 cases of multidrug-resistant salmonella were linked to Foster Farms chicken, according to the CDC. Over a third of the affected victims had to be hospitalized, but thankfully, no deaths were reported.6254a4d1642c605c54bf1cab17d50f1e
Foster Farms' chicken made headlines for the wrong reasons again in 2016. According to the USDA, more than 200,000 pounds of the company's frozen chicken nuggets were recalled due to consumer complaints about black rubber and hard blue plastic materials in the meat.
SoyNut Butter Company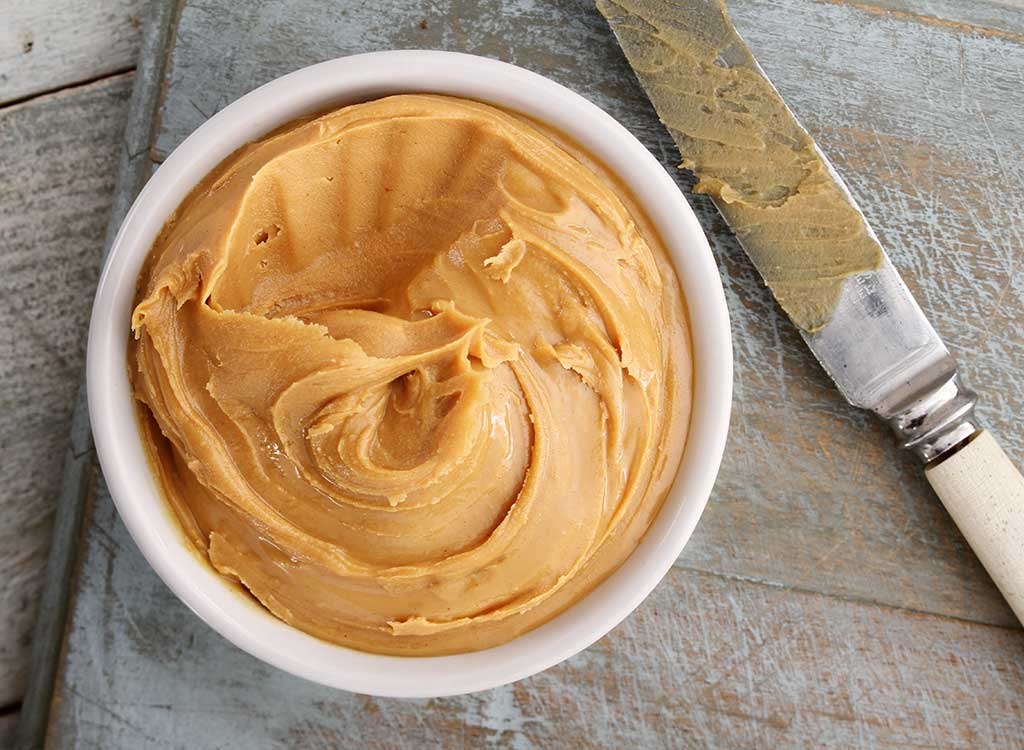 While many of the brands on this list continued to operate after their products were recalled, the SoyNut Butter Company wasn't so lucky. An E. coli outbreak associated with SoyNut Butter products sickened 32 people, including 26 children, across 12 states in 2017, according to the FDA.
The FDA revealed that the nut-free products had been distributed to a number of schools and childcare centers, making the outbreak even scarier. All I.M. Healthy SoyNut Butter products, including all spreads and granolas, were promptly recalled.
The Illinois-based company filed for bankruptcy and permanently shuttered its doors after the massive recall. An Illinois bankruptcy court awarded more than $11 million to 26 affected victims of the outbreak earlier in 2019.
Freshway Foods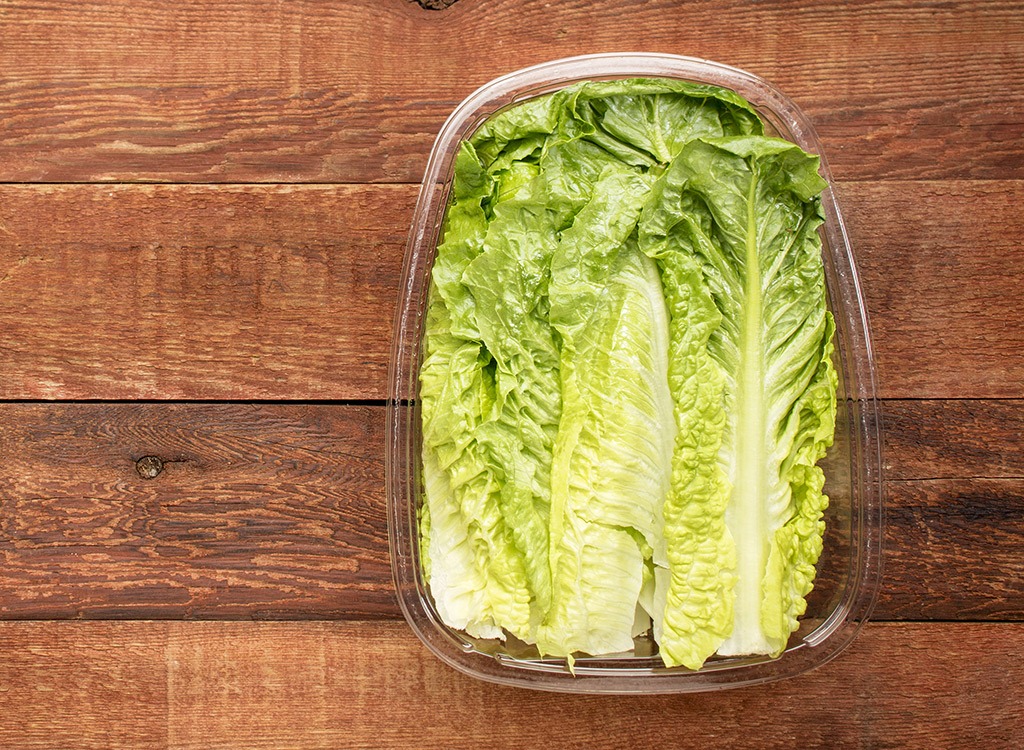 Romaine lettuce was at the center of a number of E. coli-related recalls in 2018 and 2019, sparking widespread fear about salad bars and bagged salads. But back in 2010, the Ohio-based company Freshway Foods received word from the FDA that a sample of bagged romaine lettuce tested positive for the potentially deadly bacteria.
According to the Indiana State Department of Health, 26 people got sick from the contaminated lettuce in Eastern and Midwestern states, which was sold at retail locations like Kroger and Giant Eagle.
Nestlé USA
Nestlé Toll House refrigerated cookie dough is a nostalgic treat for many families, but it's been at the center of several recalls over the last decade. In 2009, according to the CDC, 72 people across 30 states were sickened by E. coli-infected cookie dough produced by Nestlé USA. Thirty-four of the affected victims were hospitalized, but fortunately, none of them died.
And just this year, in October 2019, Nestlé USA issued a recall of its ready-made, refrigerated cookie dough due to food-grade rubber pieces in the product.
Tyson Foods
Tyson Foods was at the center of one of the biggest food recalls of 2019, as consumers began calling in to report mouth injuries after they found pieces of metal in their Tyson chicken products. According to the USDA, Tyson voluntarily issued the first recall of its chicken strips in March.
The recall was expanded to include a staggering nearly 12 million pounds of frozen chicken strips in May. Yet again, in August 2019, nearly 40,000 pounds of Tyson chicken strip products were recalled because of foreign matter contamination.
Perdue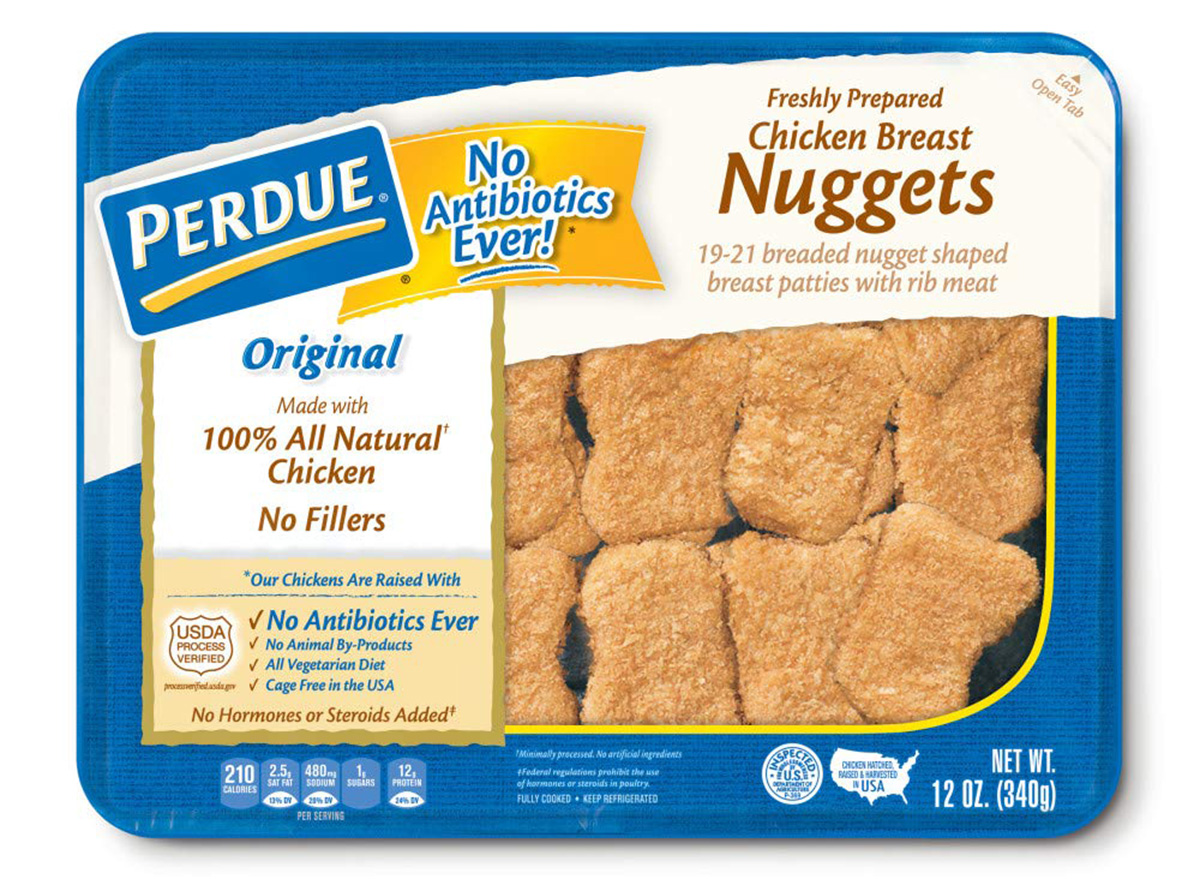 Perdue Foods' Simply Smart Organics line of chicken products took a number of hits in terms of safety concerns and recalls in 2019. First, in May, the Georgia-based company announced that it was voluntarily recalling more than 31,000 pounds of organic frozen chicken tenders, nuggets, and strips. The reason? Pieces of bone material in the chicken.
Then, in September, the U.S. Department of Agriculture's Food Safety and Inspection Service (FSIS) announced another Perdue recall, this time due to "misbranding" and allergen concerns. Nearly 500 pounds of Simply Smart Organics chicken tenders that had been marked "gluten-free" actually contained wheat.
General Mills
Multinational food giant General Mills has been the subject of several flour recalls related to E. coli over the past decade.
The biggest recall, in 2016, affected several brands of flour under the General Mills umbrella: Gold Medal, Gold Medal Wondra Flour, and Signature Kitchens. More than 60 people across 24 states developed E. coli poisoning as a result of the contaminated flour. The recall was expanded several times to include additional varieties and dates, according to the CDC, and ultimately affected millions of pounds of the brand's flour.
Wright County/Hillandale Farms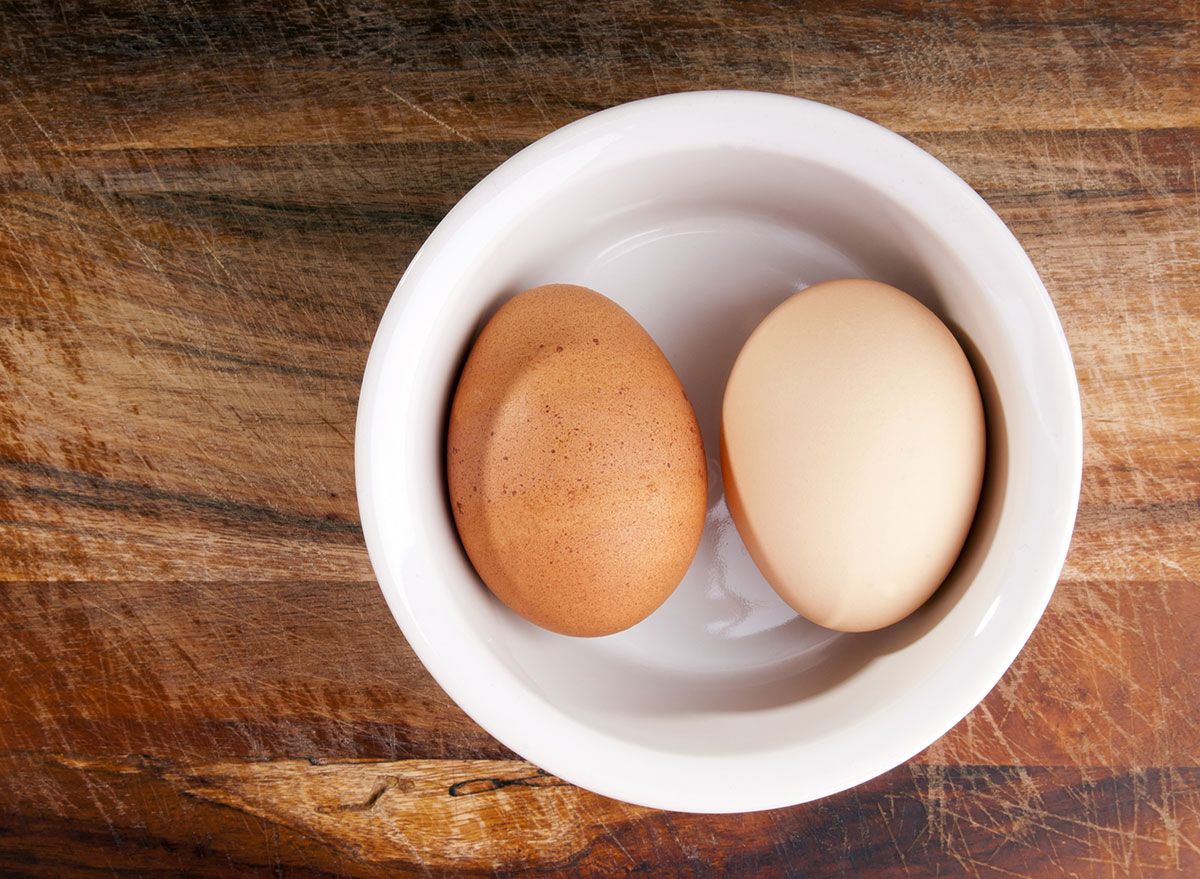 One of the biggest egg recalls in U.S. history was issued in 2010. Wright County/Hillandale Farms eggs were discovered to be the culprit in a massive salmonella outbreak, according to the CDC, that affected roughly 1,470 people. Between the two companies, more than 500 million eggs were recalled.
Iowa egg suppliers Austin "Jack" DeCoster and his son, Peter DeCoster, even served three months in prison and a year of probation each for their role in shipping the adulterated eggs, in addition to paying millions of dollars in fines and settlements. The Humane Society of the United States even got involved, filing complaints against Hillandale Farms for alleged animal cruelty.
Blue Bell Ice Cream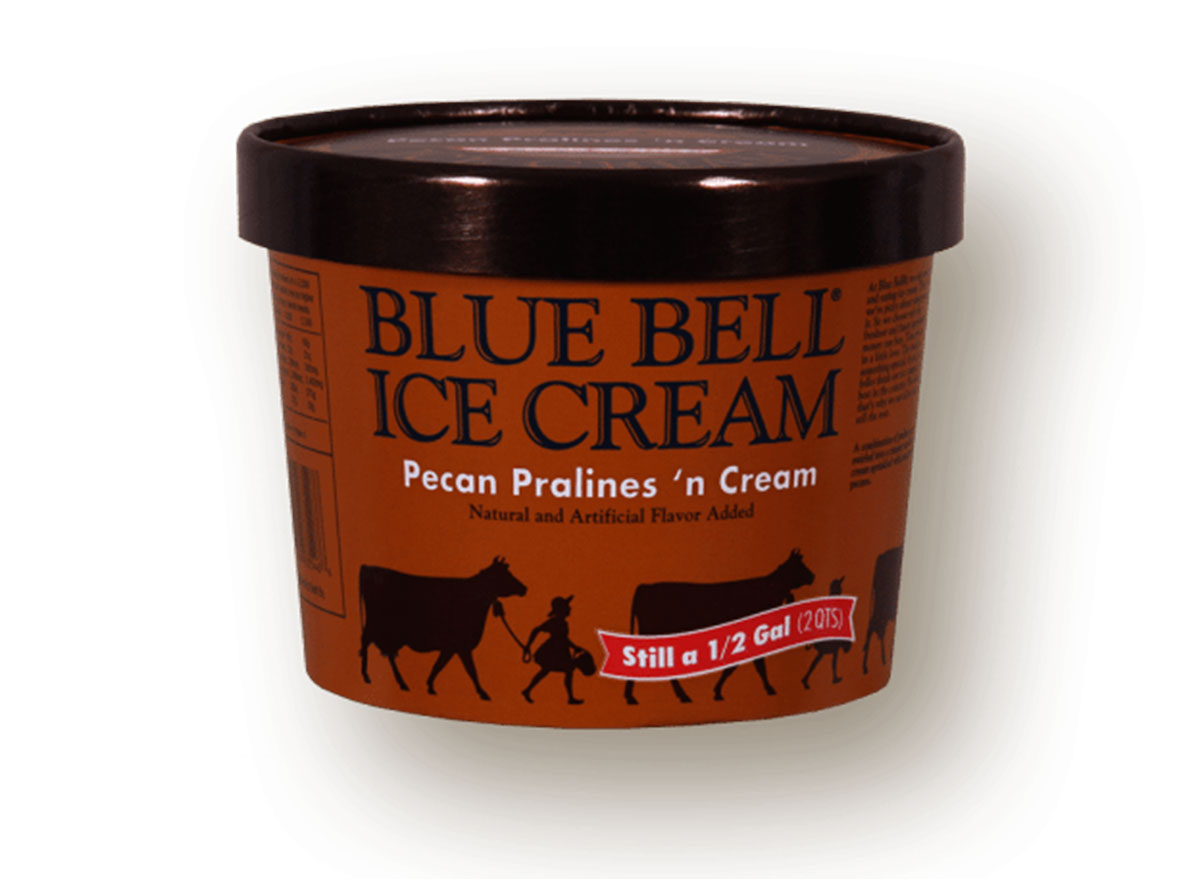 Blue Bell Ice Cream made the news earlier in 2019 for an especially unsavory food safety concern: ice cream licking. Several viral video makers were arrested in conjunction with the social media trend. But that wasn't the first time Blue Bell made the news for worries about safety.
In a notorious 2015 recall, Blue Bell Creameries pulled all of its products off the shelves due to potential listeria contamination. According to the CDC, 10 people were hospitalized with listeriosis after consuming Blue Bell products, and the outbreak included three deaths. Another smaller listeria-related recall followed for two Blue Bell flavors in 2016.
And according to the FDA, certain Blue Bell products produced in an Alabama plant were also recalled in August 2019. Consumers reported finding hard plastic tool pieces in their Butter Crunch ice cream, and an investigation revealed that pieces of equipment had broken off in a select number of half gallons. One day's worth of the product was taken off the shelves in parts of the southern United States.
Of course, in the grand scheme of the last decade, most food items aren't contaminated with these various bacteria. But this roundup is a good reminder to check your fridge next time there's a recall issued—you're always better safe than sorry.