These Are the Most Often Recalled Foods in America
Food recalls are becoming more recurrent, and these are the ones most susceptible to contamination.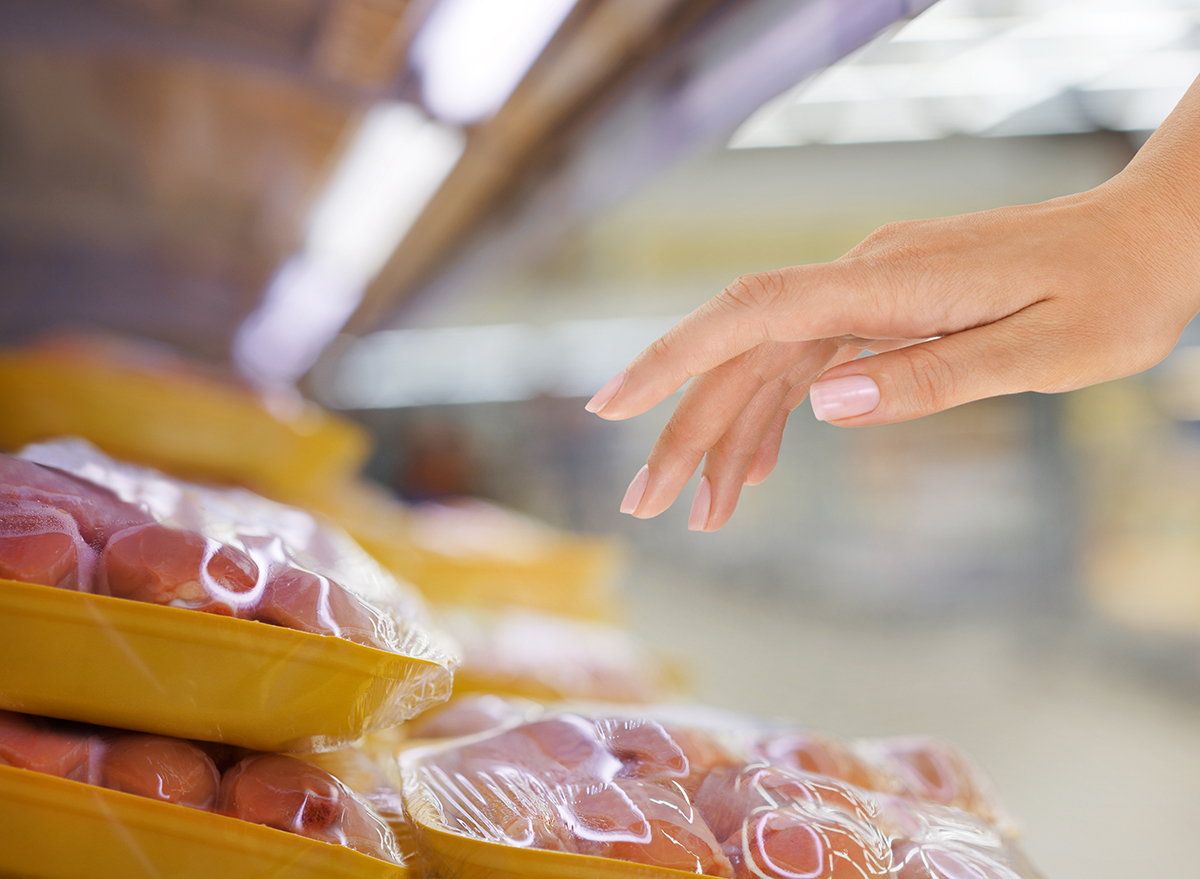 Food recalls are occurring more frequently than ever before, largely to avoid foodborne illness affecting mass groups of people. In an article from TIME magazine, Jaydee Hanson, policy director at the Center for Food Safety, explained that farms cultivating fresh produce may also raise livestock, or may even border animal farms. As a result, the risk of cross-contamination from animal manure and runoff increases. Bacteria such as E. coli can contaminate the soil in which those fruits and vegetables are growing in. The E. coli that contaminated romaine lettuce in Yuma County, Arizona, in 2018 is believed to have been sourced from a nearby cattle feedlot, for example.
The U.S. Food & Drug Administration estimates that there are 48 million cases of foodborne illness each year, which means about 1 in 6 Americans become sick from contaminated food. Oftentimes, recalls are issued before anyone even reportedly becomes sick, as an attempt to prevent widespread illness. Class I recalls are the most severe of them all, meaning there is a reasonable probability the food product will cause adverse health complications. However, not all recalls are issued due to foodborne illness or the prevention of them. Foods may be recalled due to the presence of extraneous materials, such as metal, plastic, and rubber. Other times, foods are recalled for undeclared food allergens, meaning the product contains a specific allergen, but it was not included on the ingredient label.
To find out exactly which foods are often susceptible to a recall, keep reading to discover which five foods have historically been recalled the most. Also, it's important to note that these foods have also been linked to some of the country's major pathogen outbreaks.
Chicken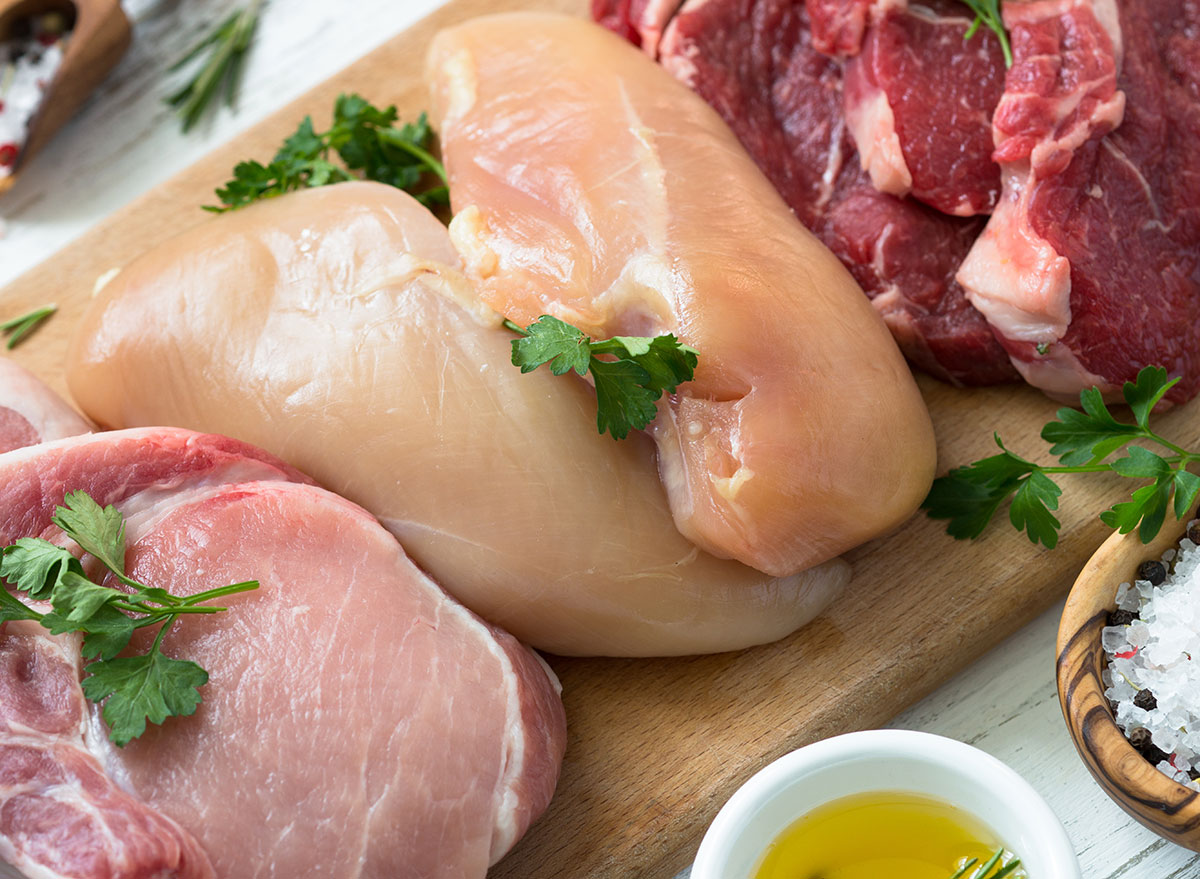 According to the USDA, there have been several recalls on chicken thus far in 2019, all of varying degrees. For example, one such recall that occurred in January required a Missouri-based Tyson Foods establishment to recall more than 36,400 pounds of chicken nugget products that may have been contaminated with rubber. Lean Culinary Services in Hollywood, Florida, on the other hand, only had to recall roughly 223 pounds of ready-to-eat chicken salad products. However, despite the smaller scale recall, the products were believed to be contaminated with Listeria monocytogenes, which is particularly harmful to pregnant women, newborns, people with weakened immune systems, and those who are 65 years old and over.
Chicken is often a culprit of carrying salmonella, a pathogen that causes diarrhea, fever, and abdominal cramps for as long as seven days. The CDC estimates that foodborne illness-causing bacteria sickens about one million people in the U.S. every year. Perhaps one of the biggest cases of Salmonella outbreaks in chicken products occurred over the course of 17 months. The CDC issued a recall on all Foster Farm chicken products from March 1, 2013 to July 11, 2014 after 634 people across 29 states and Puerto Rico fell ill from seven outbreak strains of Salmonella Heidelberg. Following the outbreak, Foster Farms said it would invest $75 million in purchasing new equipment and other efforts to reduce the risk of another Salmonella outbreak.
Beef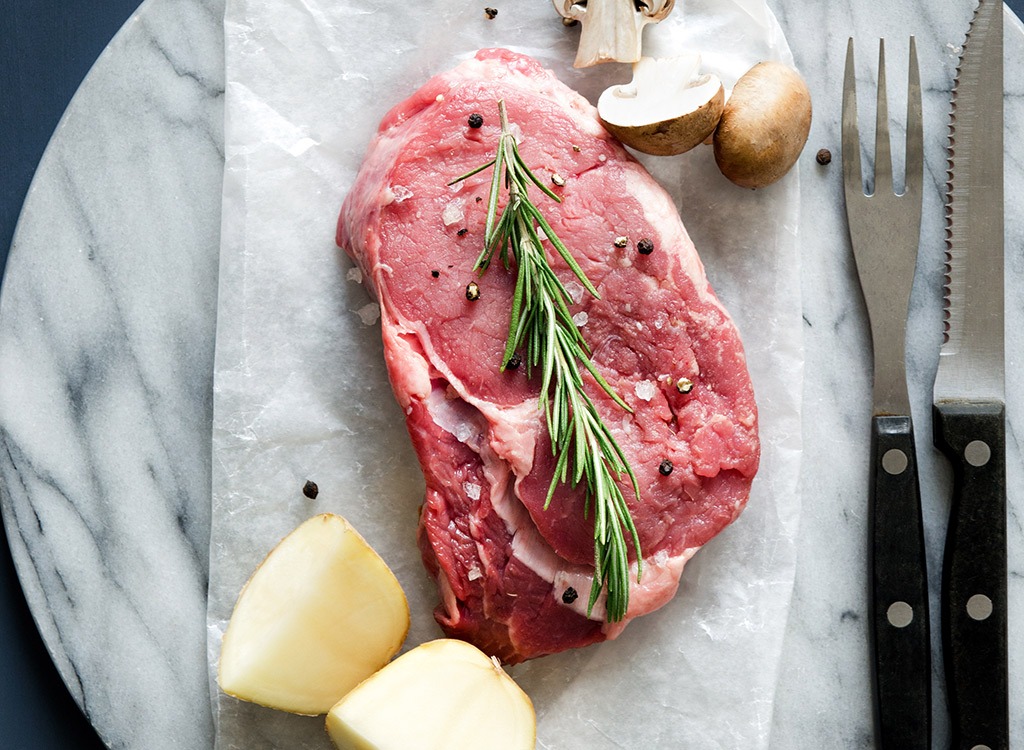 Over one-third of all food recalls that occurred in 2018—and archived by the USDA—consisted of contaminated beef-based food products. The most recent recall on beef occurred on Oct. 4, 2018, when it was discovered that one of the world's leading beef producers, JBS Tolleson in Arizona, had distributed ground beef that was contaminated with Salmonella. The company originally recalled 6.9 million pounds of beef that had been produced and packaged between July 26 and September 7, 2018, but that wasn't the end of the contamination. JBS had to recall an additional 5.2 million pounds of ground beef on Dec. 4, 2018. A total of 403 people fell ill, 117 of which were hospitalized.
E. coli is another pathogen that runs rampant in beef. Just recently, 53,200 pounds of raw ground beef were recalled from Grant Park Packing in Illinois on April 24, 2019, after 196 people fell ill. One way to prevent foodborne illness is to cook beef thoroughly until it reaches an internal temperature of 160 degrees Fahrenheit. A meat thermometer can help you check the temperature. In general, grass-fed beef is less likely to be contaminated with bacteria than conventionally-raised cattle, so make sure to know where your beef is coming from.
Eggs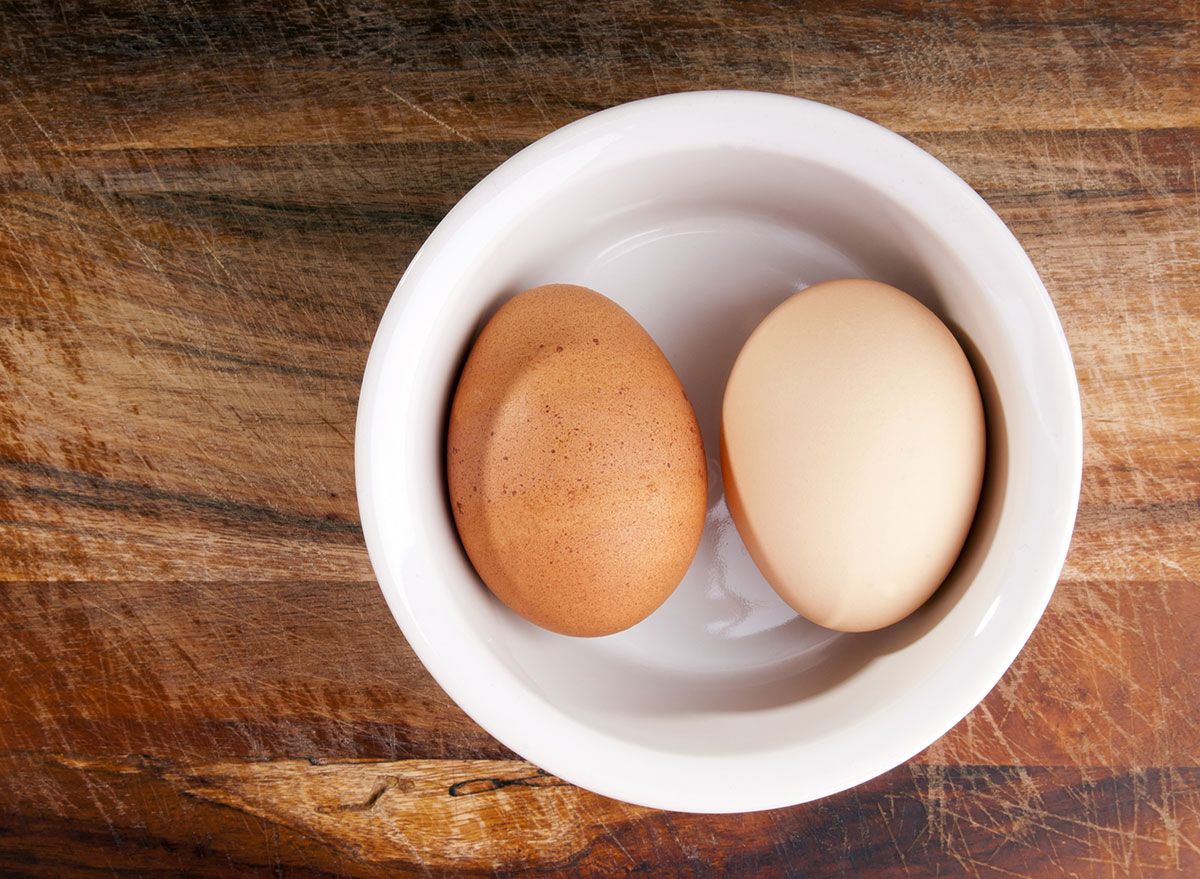 6254a4d1642c605c54bf1cab17d50f1e
Did your parents ever warn you to never eat raw cookie dough or lick the spoon that you stirred cake batter with? Salmonella often lurks in uncooked eggs, so cut your mom or dad some slack—they were trying to protect you. The largest egg recall to date occurred in 2010 when Wright County Egg and Hillandale Farms had to recall half a billion eggs off of grocery store shelves due to a Salmonella outbreak. Roughly 1,939 people were sickened from the contaminated eggs.
Turkey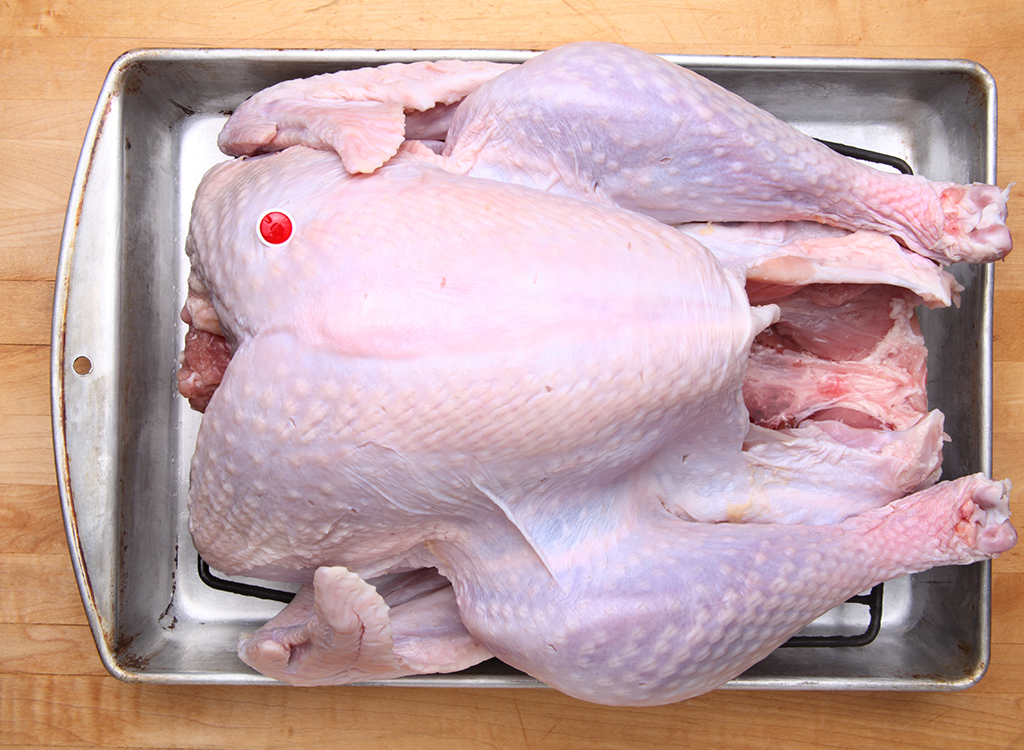 Perhaps one of the most fatal foodborne illness outbreaks in the U.S. of all time was attributable to Pilgrim's Pride chicken and turkey deli meat. In 2002, 53 people fell ill to a Listeria outbreak from eating ready-to-eat chicken and turkey products. The outbreak caused 10 deaths, three of which were stillbirths or miscarriages, across eight states. The company recalled 27.4 million pounds of such products in response to the outbreak.
Cantaloupe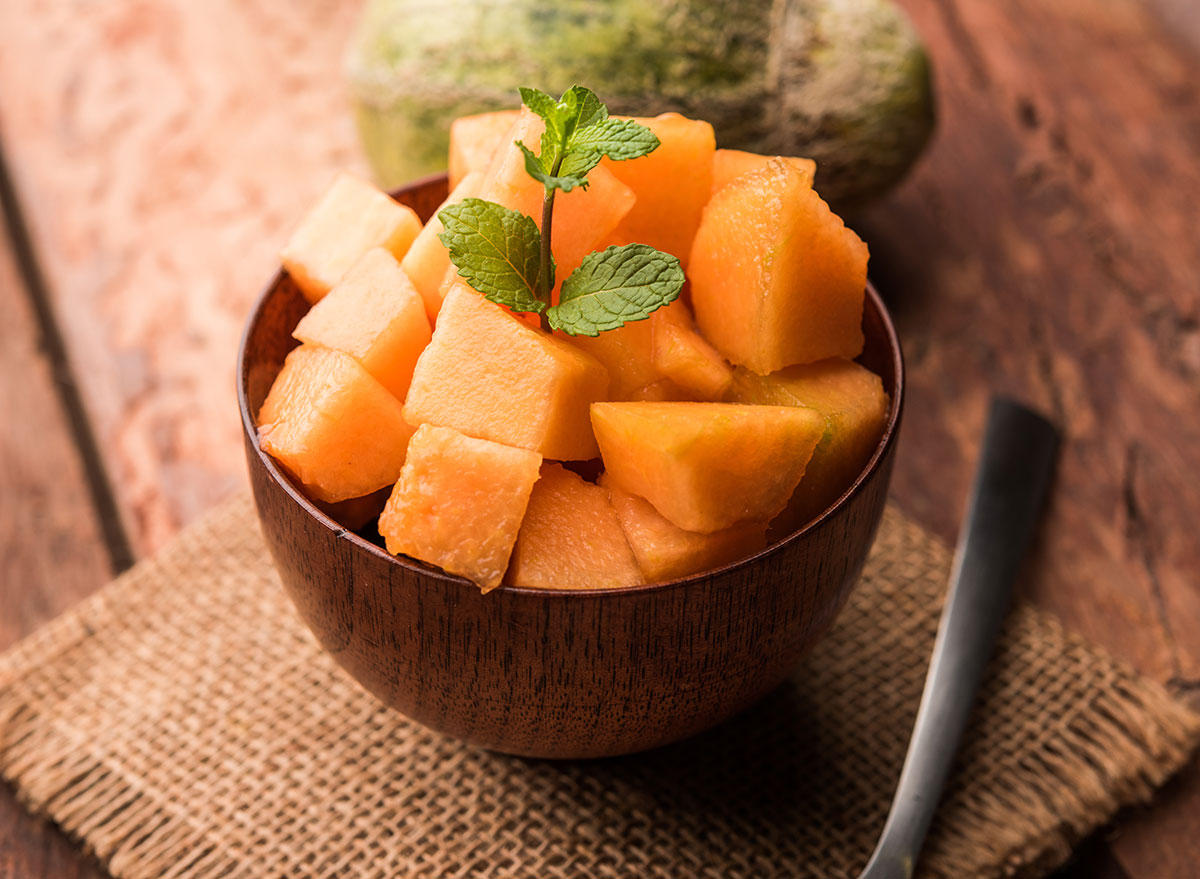 Fruits and vegetables are just as susceptible to contamination as raw meat and animal by-products such as dairy and eggs. One of the biggest foodborne illnesses to date occurred in 2011 when cantaloupes from Jensen Farms in Colorado were found to be contaminated with Listeria after 147 people were sickened among 28 states. The outbreak killed 33 people and caused a miscarriage. In 2012, cantaloupes produced by Chamberlain Farms in Owensville, Indiana, were the source of a salmonella typhimurium outbreak that caused 261 people to become ill in 24 states. Of those who got sick, 94 were hospitalized and three lost their lives. Make sure to wash cantaloupes thoroughly before peeling to help prevent ingesting bacteria.