How to Write an Effective Grocery Shopping List
From meal planning to taking stock of what you already have, grocery shopping is a skill you can perfect.
Those who fail to plan, plan to fail. And that's especially true when it comes to grocery shopping. Without an effective grocery list and meal plan, you may end up having to shop more often and wasting a lot more food. Aimlessly wandering around the grocery store aisles can also lead to overcrowding your cart with unhealthy snacks and things you don't really need, and while you'll shell out serious money for a spontaneous shopping trip, you won't end up getting the things that actually help you prepare meals during the week.
In order to write the most effective grocery shopping list of your life, and stay on top of your pantry, fridge, and freezer, follow our simple tips.
Get organized with digital tools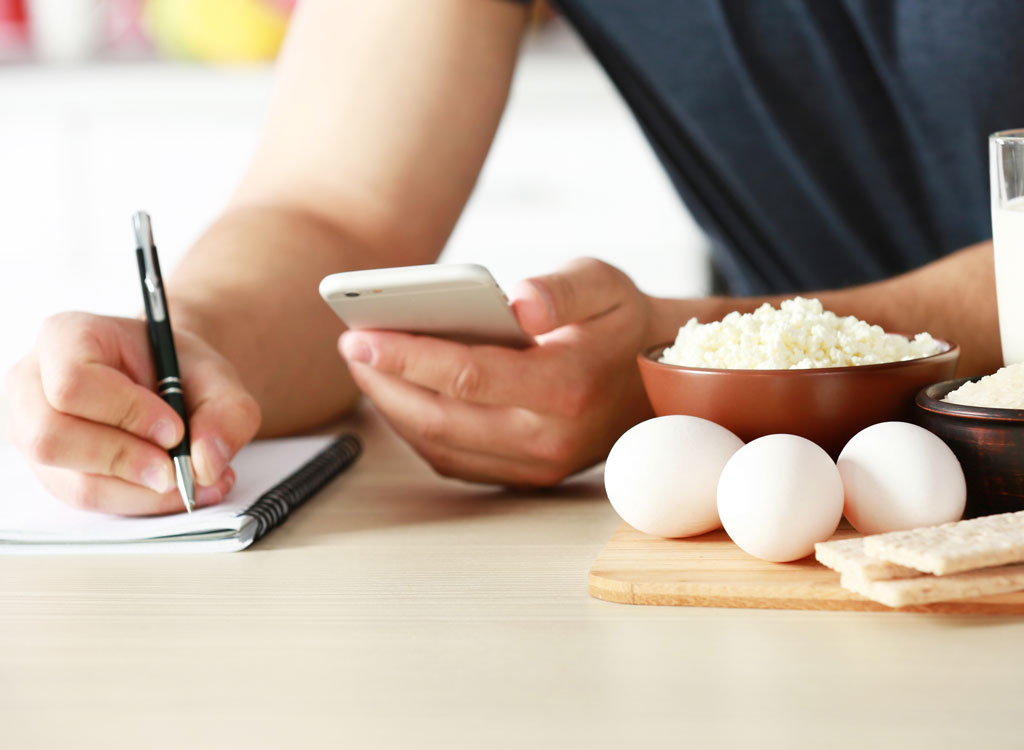 Using a grocery list app, like AnyList or Mealime, can take your list writing to the next level. "Smart grocery shoppers trade their paper lists for digital tools like apps that integrate their shopping list and meal plan," says Megan Boitano, RD. They are helpful with planning by providing benefits like easy access to your previous purchases, and transferring ingredients from recipes directly to your shopping list. Some apps can tabulate the total amounts of ingredients you need across all your recipes, so you don't end up overbuying, Boitano notes.
You can also check if your grocery store has its own app, notes wellness influencer Maddie Pasquariello. Often you can shop online and schedule a curbside pickup from your favorite grocery stores via apps.
There are certain pantry staples that you'll always need to have around, from absolute basics like oil, salt, sugar, rice, and spices, to the staples you love using in simple meals like canned tuna, pasta, and tomato sauce. When you're starting a shopping list, take stock of your pantry items, and jot down any staples that need to be replenished.
To make sure you don't forget anything you need, keep a small magnetic notepad on your fridge or a running list on your phone, and write down items as they run out. This way you'll easily remember what you need to replace in your pantry.
Plan around what you have
Having a well stocked kitchen doesn't mean a thing unless you're continually using up the supplies you have, and not letting anything go to waste. Emily Bass, who runs the blog Savvy Frugal Mom, suggests taking inventory of what you have in your fridge, freezer, and pantry, before you decide on your meals for the week. "Select your meals for the week based on using those ingredients you already have on hand. This will help you create a very specific grocery list to get what you need and supplement what you already have," she says.
Visit the grocery store's website for deals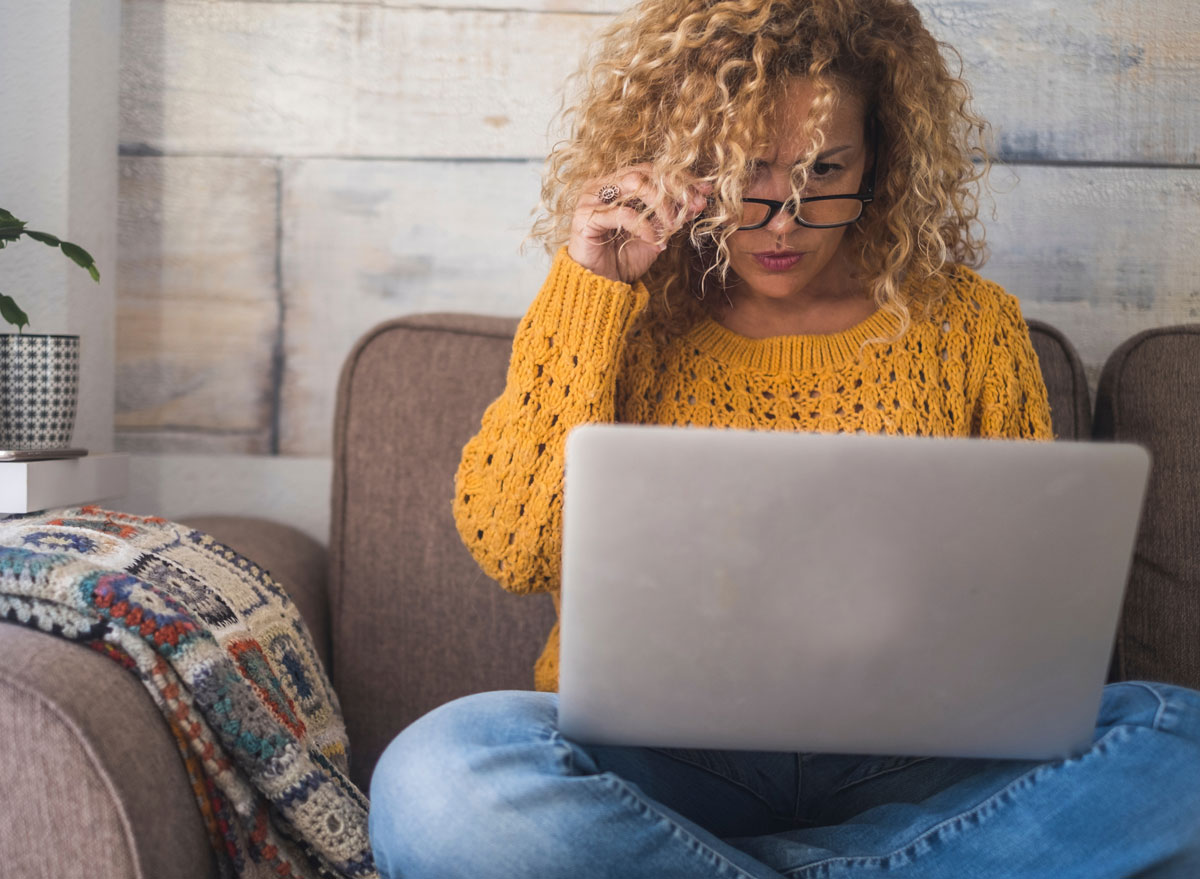 If saving money is a priority, and you have some flexibility around what you eat, look for weekly deals on the grocery store's website before you commit to your meal plan, says Stacy Caprio, a writer for Deals Scoop. Plan on building your meals around any meats, fruits, and veggies that are on sale. If you notice a good deal on non-perishable items, stock up for the future. Non-perishables you use often are a win-win and definitely won't go to waste.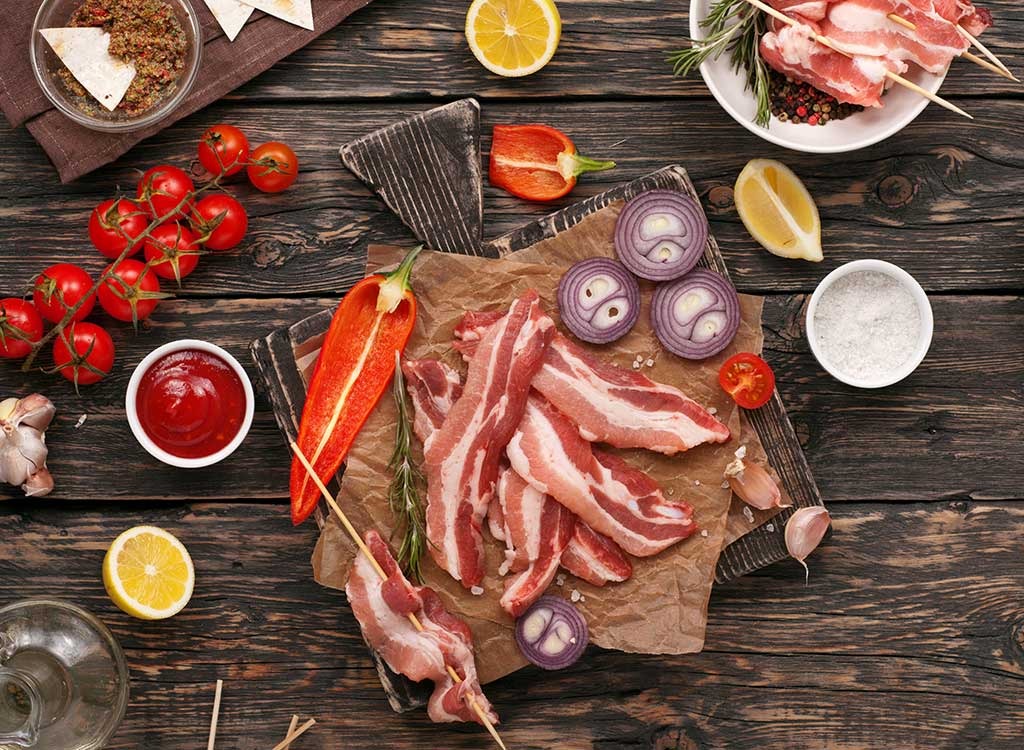 Planning every single thing you're going to eat during the week can failproof your grocery list and prevent overspending and food waste. If you're hyper organized and like to think ahead, this is a great way to ensure you're not buying anything you don't need, or overcrowding your kitchen and pantry with overwhelming amounts of food (a good strategy if you don't have a lot of kitchen storage). To make an airtight meal plan, list recipes or foods you'll need for every breakfast, lunch, dinner, and snack during the week you're shopping for. Remember to factor in your leftovers, too.
Or take a more spontaneous approach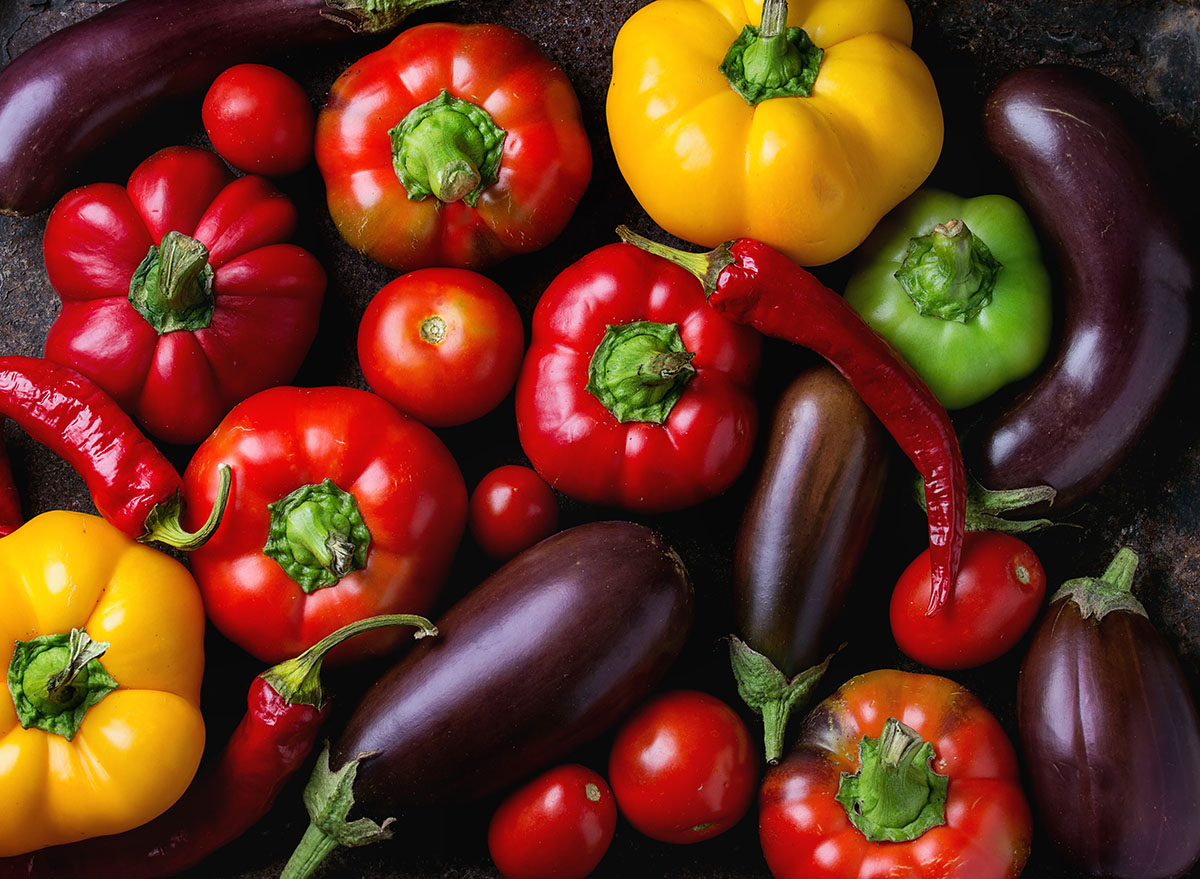 Another way to meal plan is to think about meal times in a more general way and list several items you can use for quick breakfasts, lunches, dinners, and snacks. Claire Pearson, a personal coach and wellness expert, says she likes to start her grocery list by thinking about simple items her family rotates for breakfast, items that her kids can use to make after-school snacks without her help, and things she can use for quick weeknight dinners. If your cooking style is more spontaneous than following an exact recipe, this type of mix and match situation can be a better way to go. Know you'll need to serve breakfast on the fly this week? Add some healthy cereals, granola bars, or fruits to your list. Cooking three dinners this week? List meats or other protein you'll build your meals around, then add some veggies or grains to the list that'll round out your meals.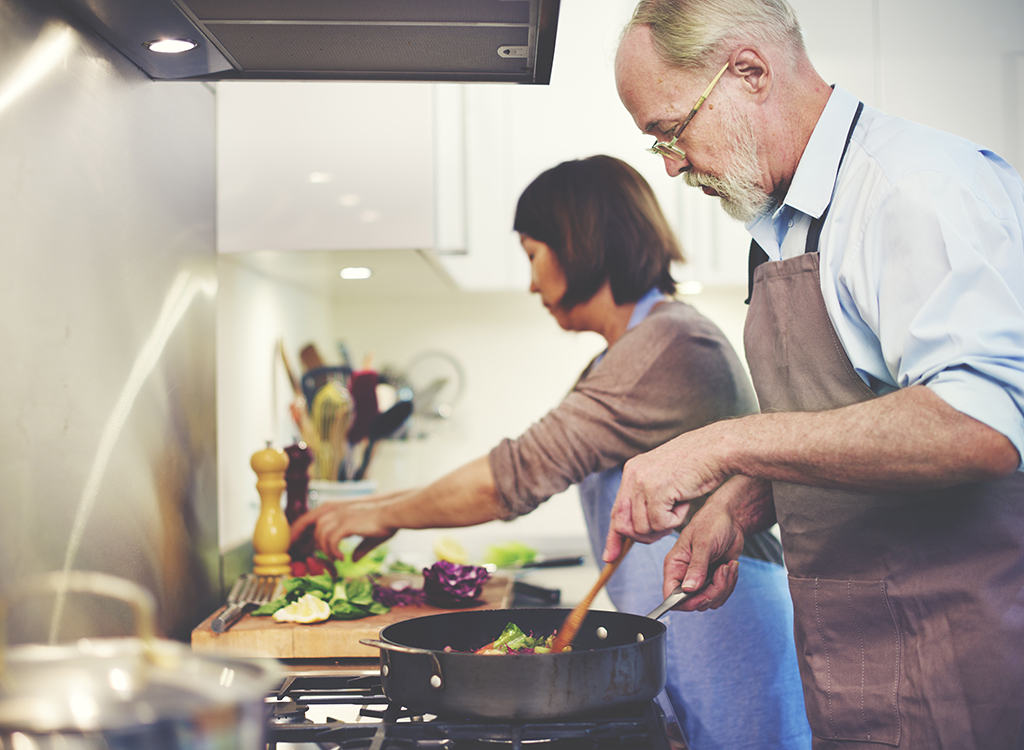 If your family takes turns cooking, make the grocery list a collaborative effort. "I make dinner three nights a week and my kids and husband each take a turn. They have to place their grocery lists on our Alexa device and then I transfer it from there. If they don't place it, they have to make what I pick" says Pearson. Keeping a notepad on the refrigerator door can work just as well, too.
Freezers can be the most neglected places in our kitchen. Once something goes in there, it's easy to forget that it even exists. When putting together your grocery list, make sure you "shop" your freezer first. See if there's anything you could use for your weekly meal prep, especially if an item has been in there a while and needs to be consumed. This will prevent you from doubling up on things you already have and wasting food you paid money for.
Be aspirational but realistic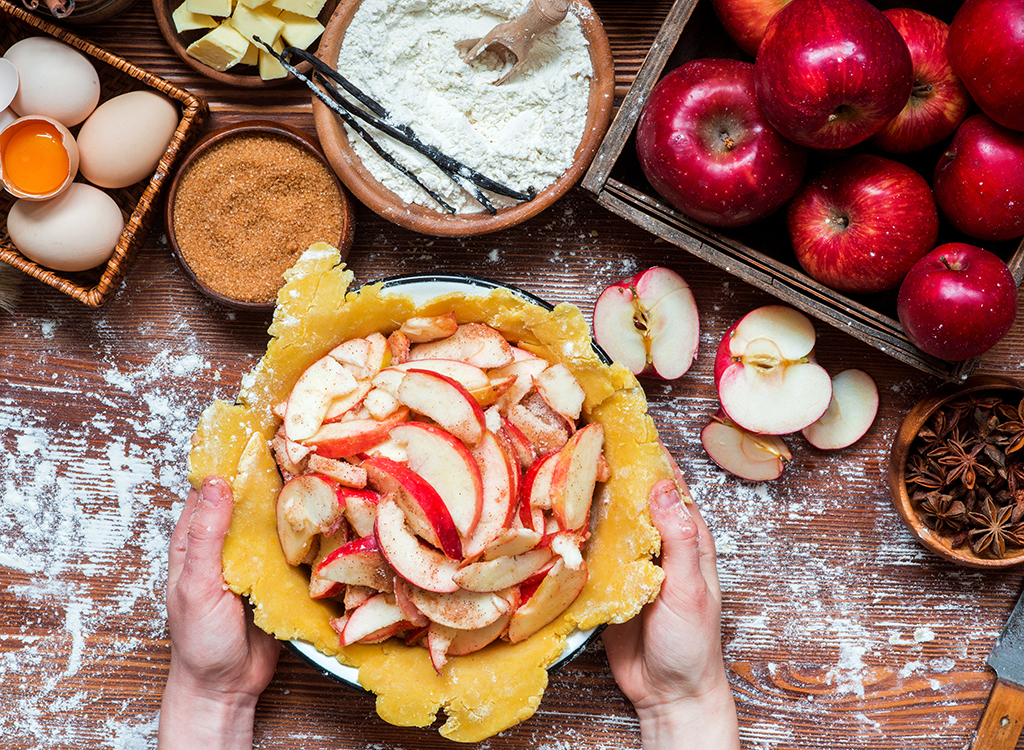 Sometimes how we want to eat can take over when we're shopping, and it can lead to a lot of uneconomical purchases. For example, if you want your family to eat healthier, you should absolutely buy more healthy items. But try to be as realistic as possible. If you know your kids don't have a habit of reaching for the fruit bowl on the kitchen counter, stocking a lot of fresh fruits that spoil quickly may not be the best use of your budget. If you're committing to a change in your eating habits and buying something out of the ordinary, having a backup plan is a good idea—maybe you'll make apple pie if your family doesn't finish a crate of apples in a week?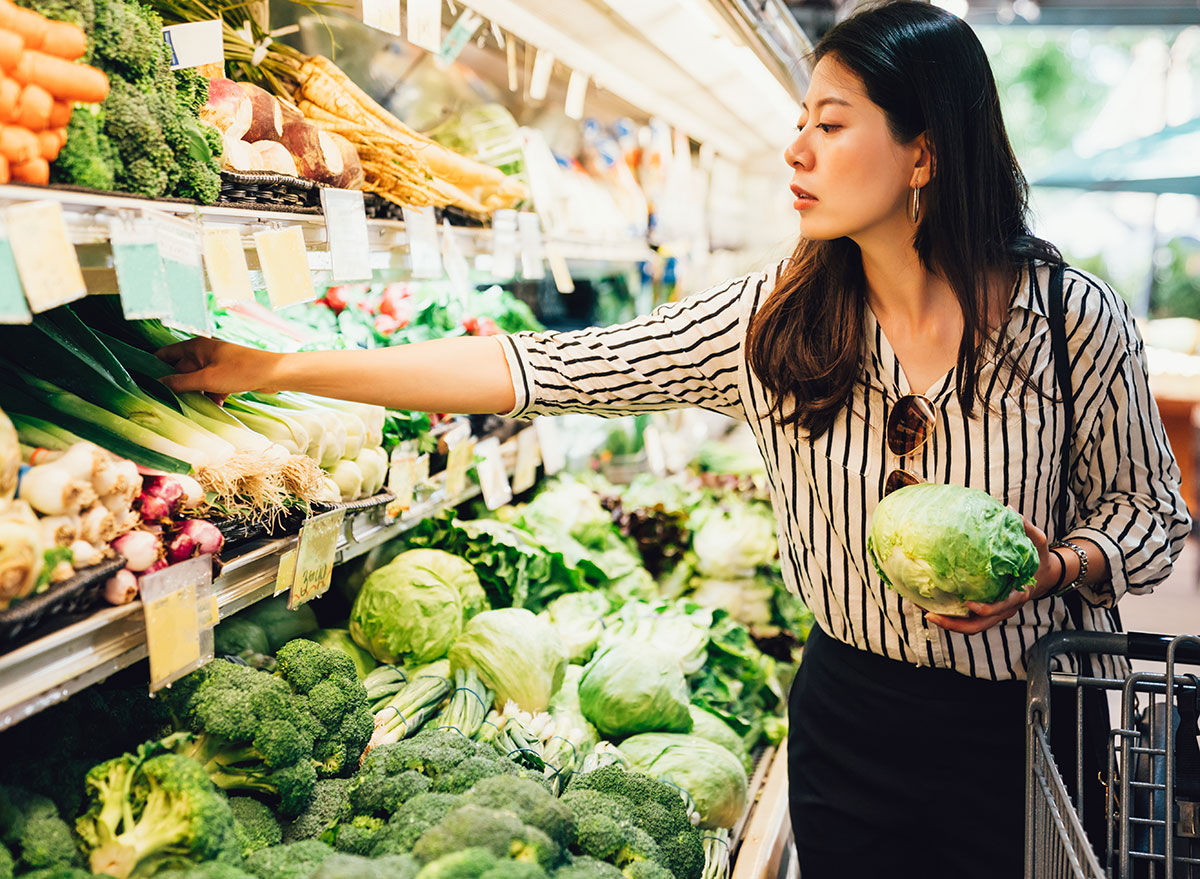 The best possible shopping list won't help you if you're going to the store hungry. You won't be able to resist the bakery section, snack section, and the cookie aisle, no matter how hard you try.6254a4d1642c605c54bf1cab17d50f1e
Plan to use fresh produce first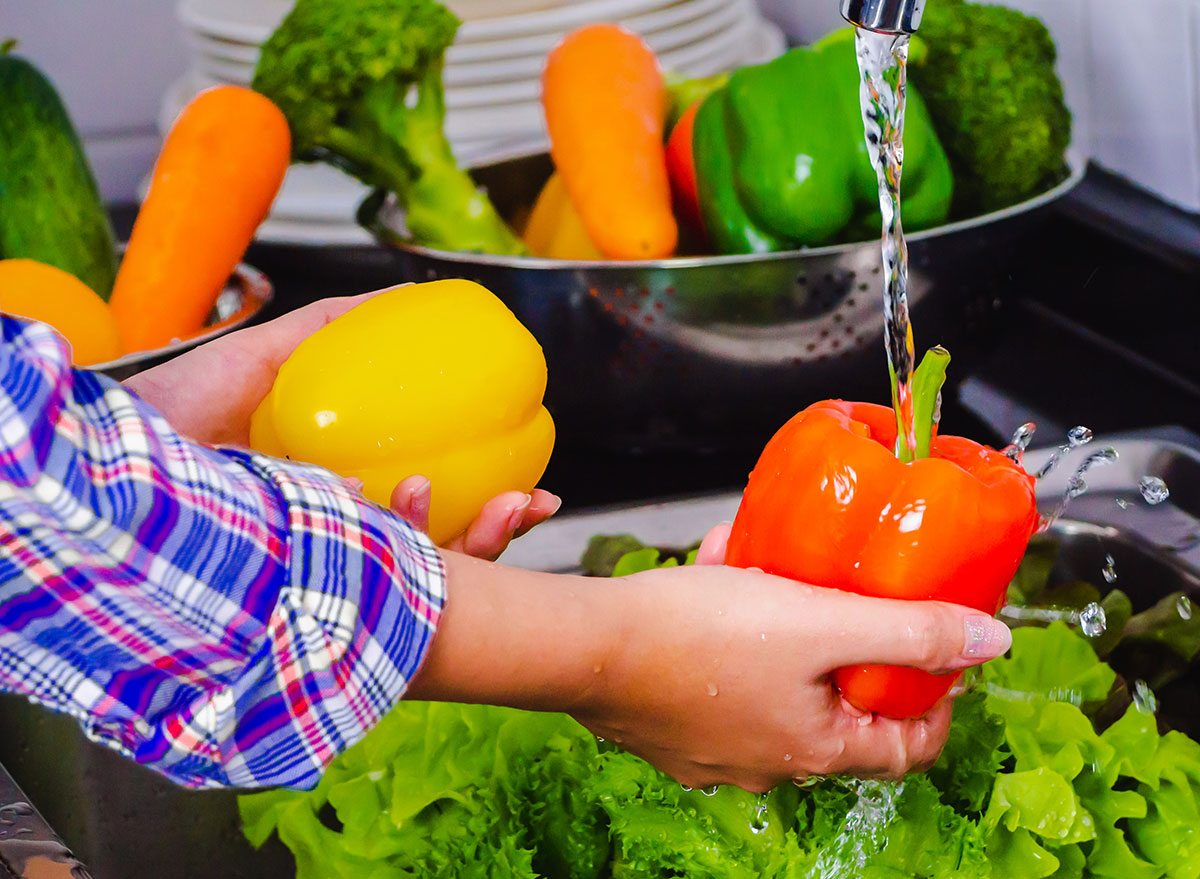 Every grocery list should have a fresh produce category. But when you're meal planning, make sure you take into consideration how quickly fresh fruits, vegetables, and herbs can perish. Cook your produce-heavy meals earlier in the week, when your veggies and herbs (but also other fresher items like non-frozen seafood) are still at their peak. On the other hand, if you like to have shelf-stable versions of fruits and veggies, frozen and canned is the way to go.
Pay attention to seasonality
We all have fruits and veggies we like to have on hand year-round like carrots, avocado, and broccoli. But you should also make sure to take advantage of seasonal bounty, and buy fruits and veggies that are at their peak quality during the season (especially if you shop at farmers' markets). Add one or two seasonal items to your produce list—like zucchini, tomatoes, and cucumbers in the summer, chicories and apples in the fall, and artichokes and asparagus in the spring.
Order your list by aisles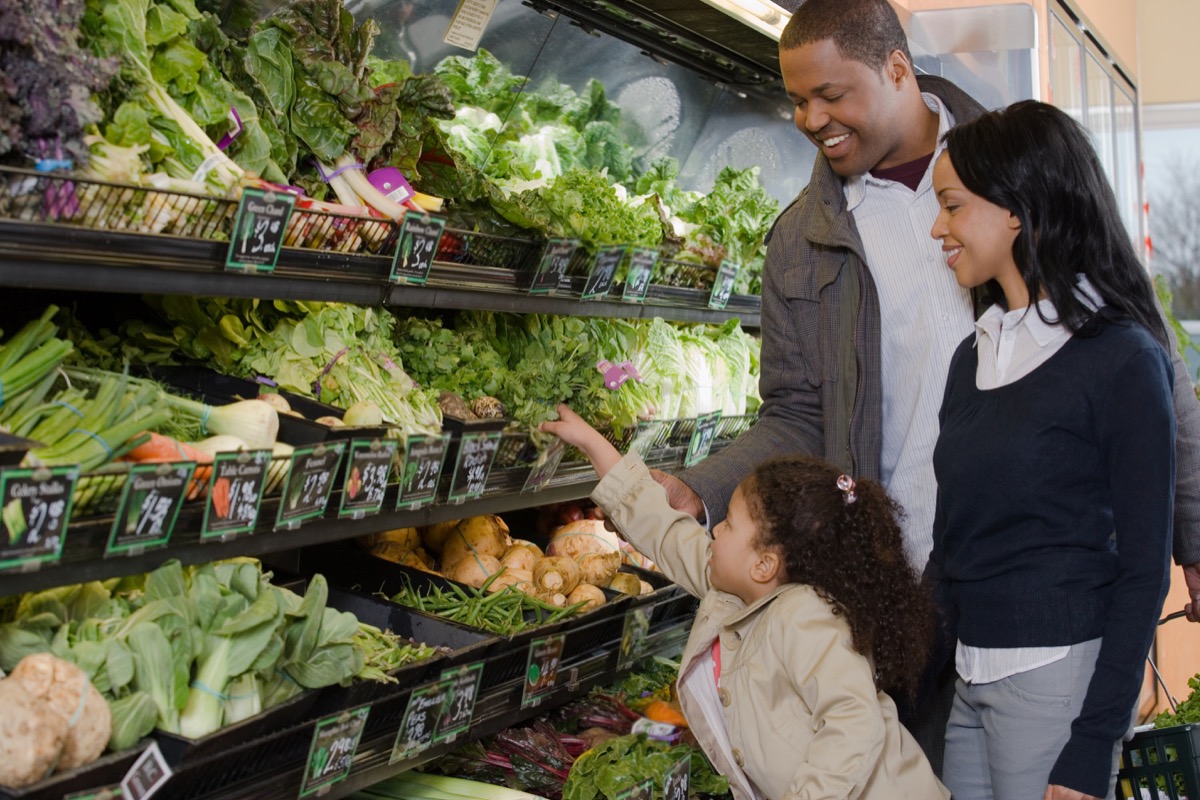 Once you have a list of groceries you need, organizing them by grocery store sections or aisles can save you major time and hassle when maneuvering around the store. Jot down headers like "Produce", "Bakery", "Freezer", "Meat", "Dairy", and categorize your list under those headers. That way, you'll move through the store efficiently, not having to go back and forth from one aisle to another.
Thinh Phan, a blogger at BBQInProgress, likes to go a step further and plan out her entire in-store route by ordering the headers based on the layout of her grocery store. The produce aisle is right at the entrance, so it's the first category on her shopping list, bakery is next, then the meat aisle, etc. "When it's time to go grocery shopping, I follow the route that is exactly like the order on my grocery list. This saves me a lot of time and effort. I know exactly what I want. I come in and out and I don't spend on any unnecessary things," she says.
STAY INFORMED: Sign up for our newsletter to get the latest coronavirus foods news delivered straight to your inbox.
Mura Dominko
Mura is ETNT's Executive Editor, leading the coverage of America's favorite restaurant chains, grocery stores, and viral food moments.
Read more about Mura